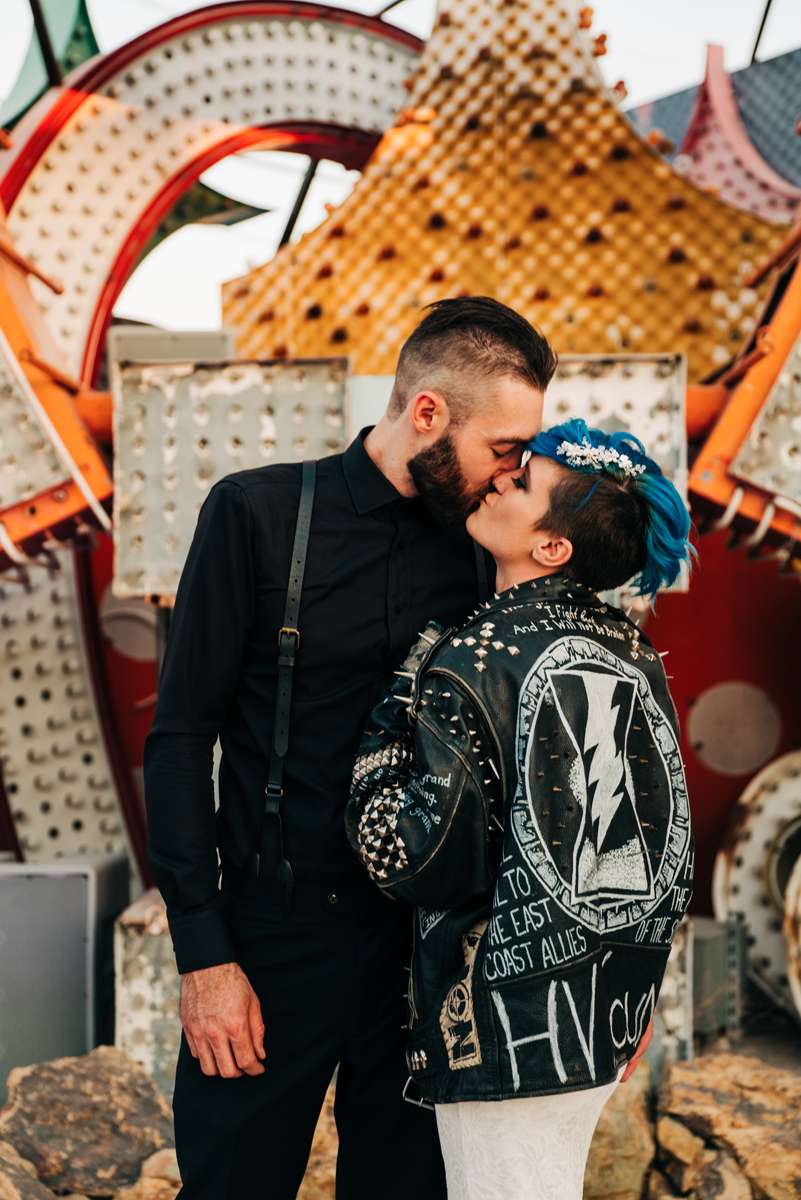 Devon and Erik chose the famous Little White Wedding Chapel for their wedding ceremony where they could say their vows in Elvis' pink convertible Cadillac. They wanted to incorporate their love of classic cars, vintage and punk into their outfits and styling of the day.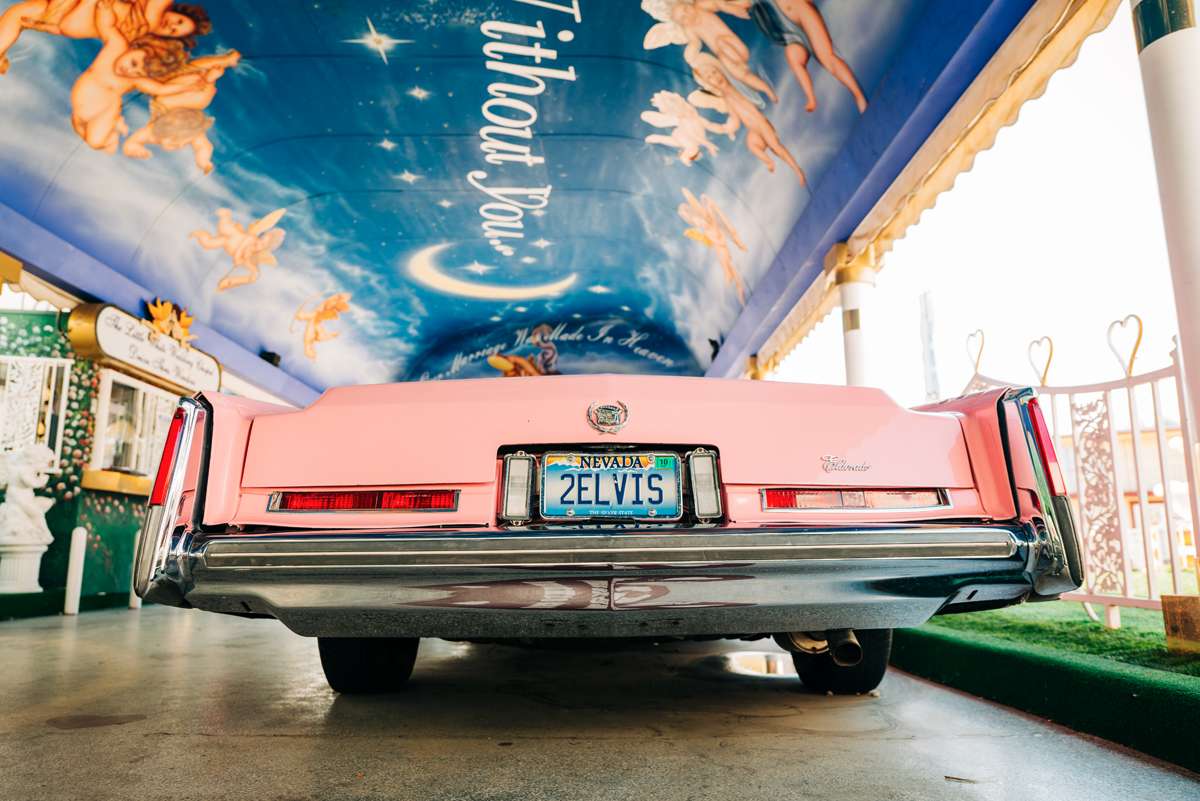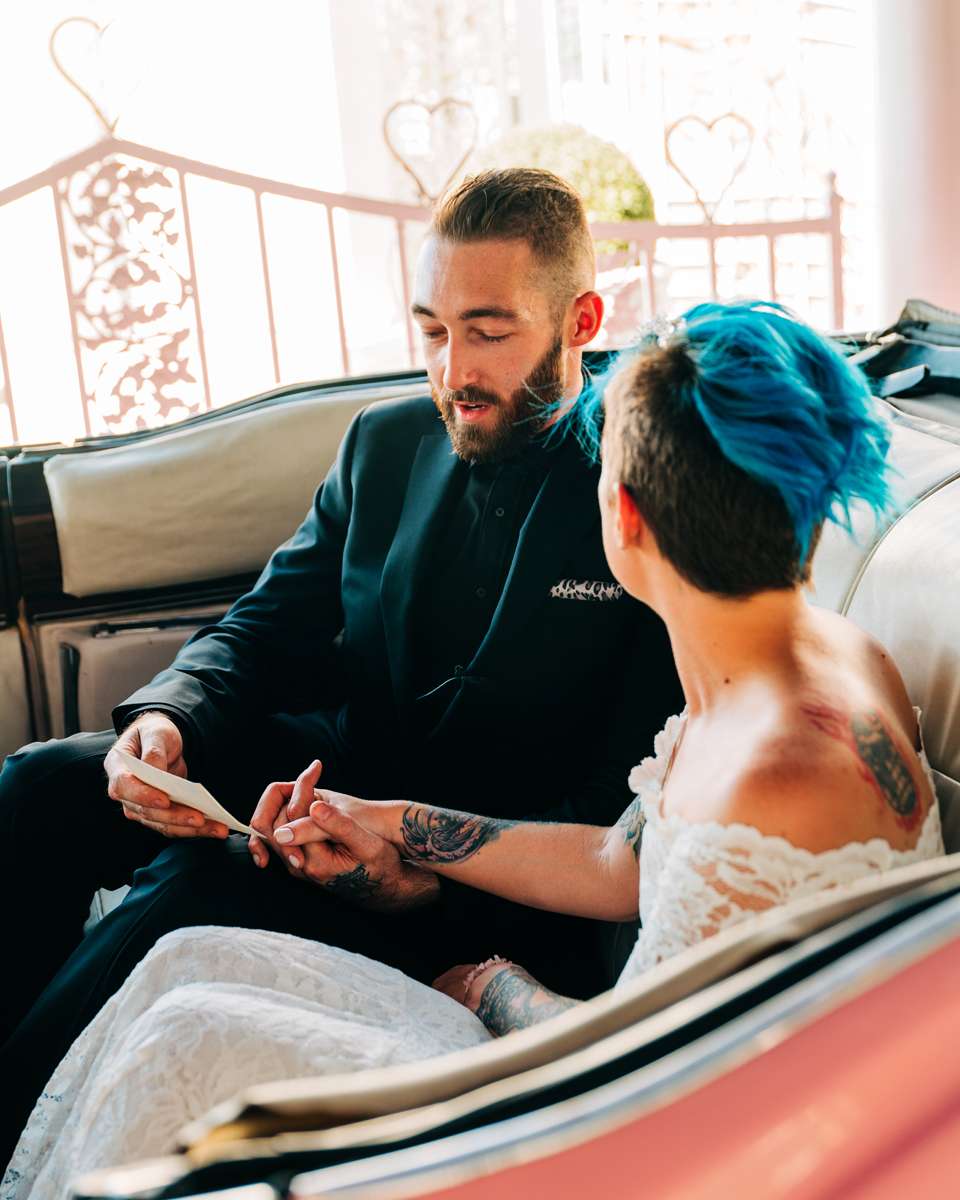 "The ceremony was best part of the day", she told us. "We loved saying and hearing our vows. When you're in a relationship for eight years it's easy to just say 'I love you' all the time and forget to tell one another exactly why and how much. It was really special to write our vows across from each other in the hotel before we got married, seeing the nerves and smiles before we even got to the venue was especially fun, too."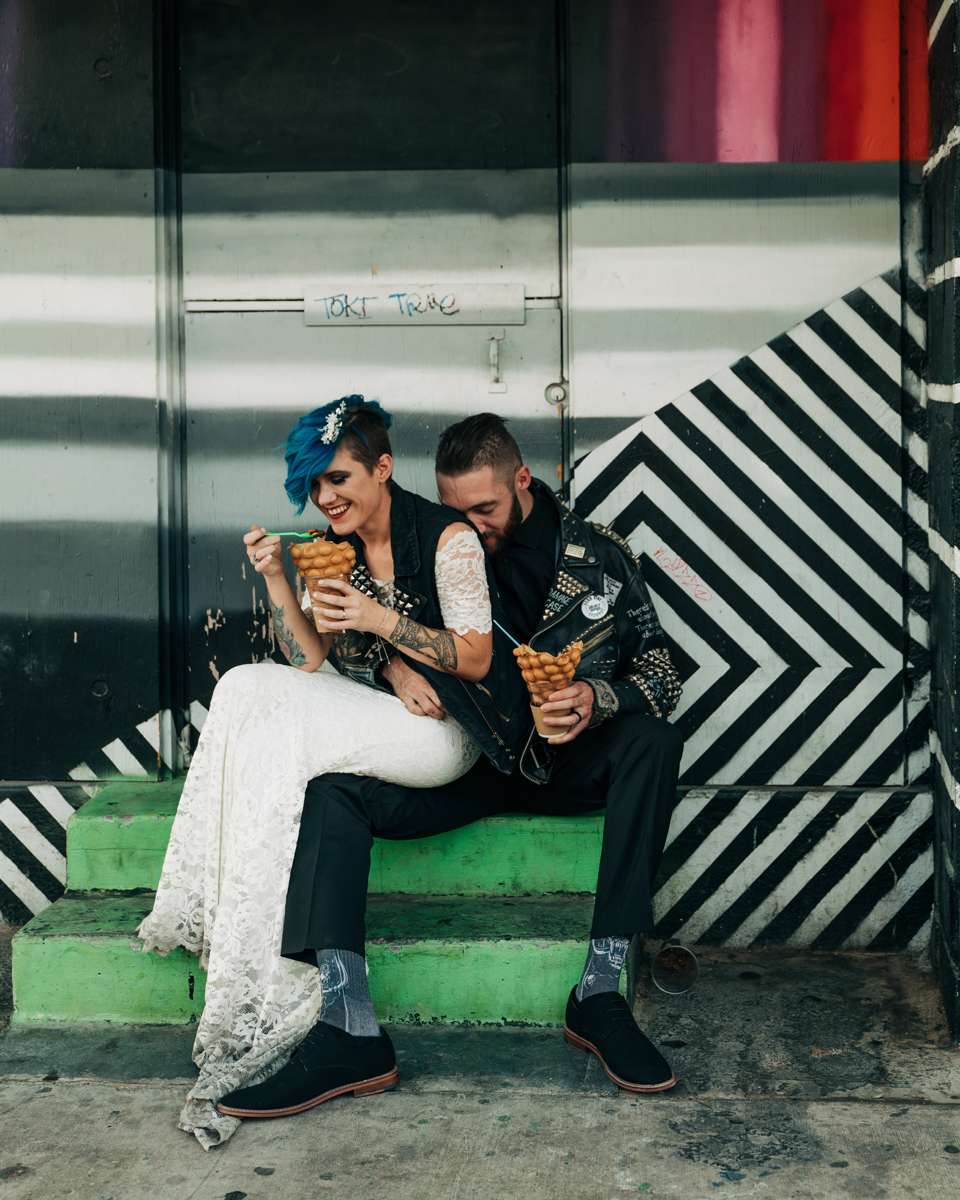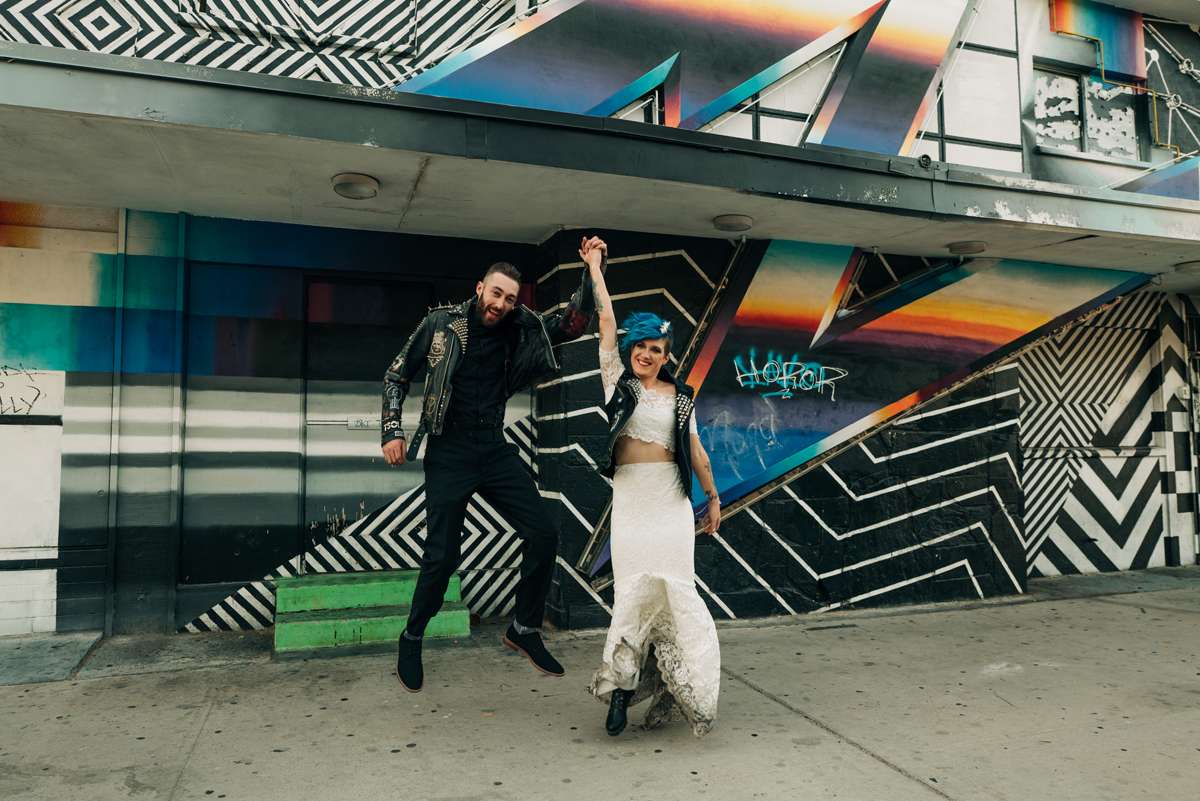 The bride decorated both of their jackets – hers the night before and his was one she'd made for him years ago. Her dress was Grace Loves Lace.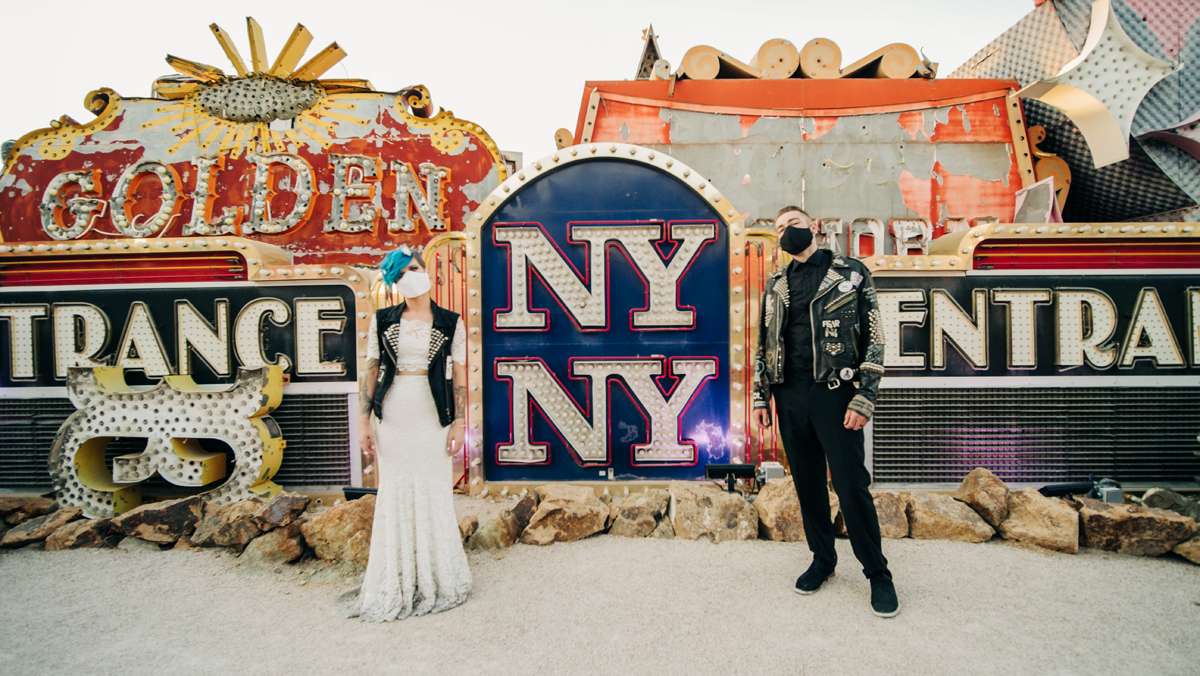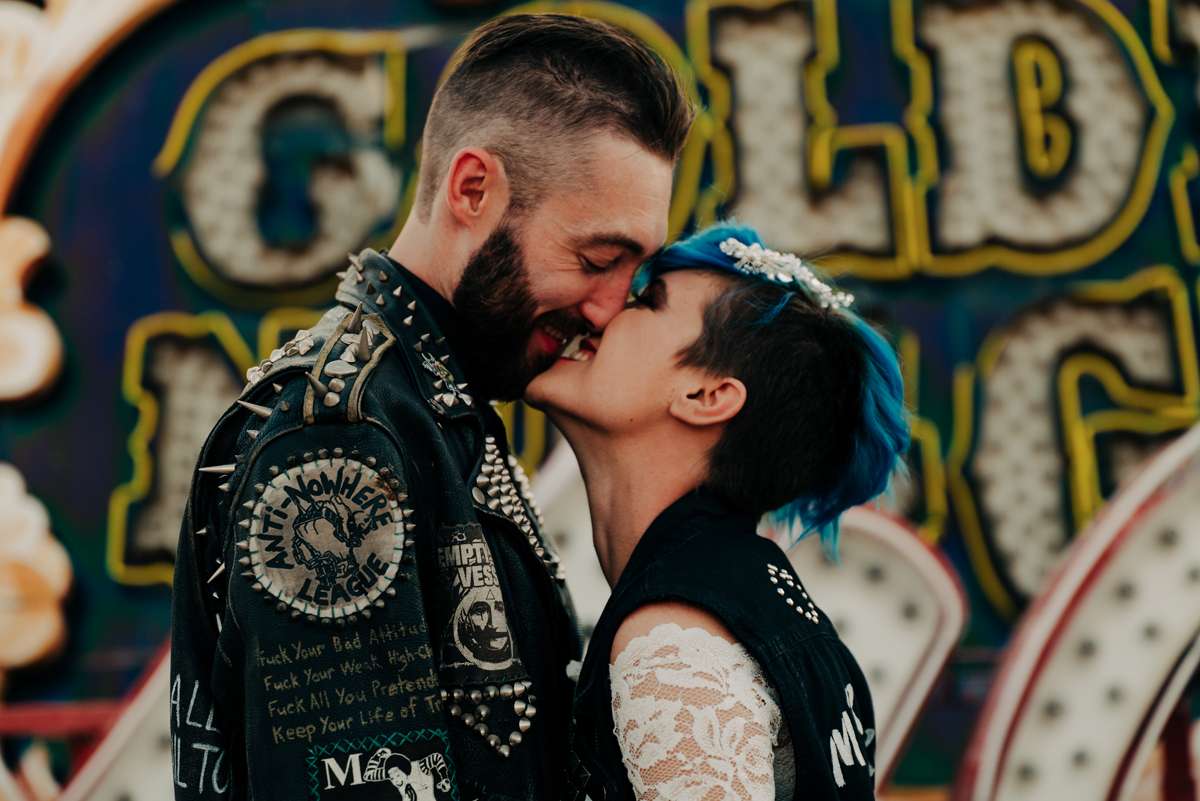 They saved so much money by eloping, in fact their only big cost was their photographer and videographer, Brazen Honey Films. "With it being an elopement we felt it was important to us to have as much documentation as possible so our family and friends could feel like they were there with us. They were seriously amazing and made the day feel and look so rad!"
"The best thing about planning the wedding was giving us something to look forward to during a time that was so uncertain", she continued. "While everything was up in the air and chaotic it was nice to know no matter what we were getting married on our date. We weren't sure where for the longest time – just that it was gonna happen!"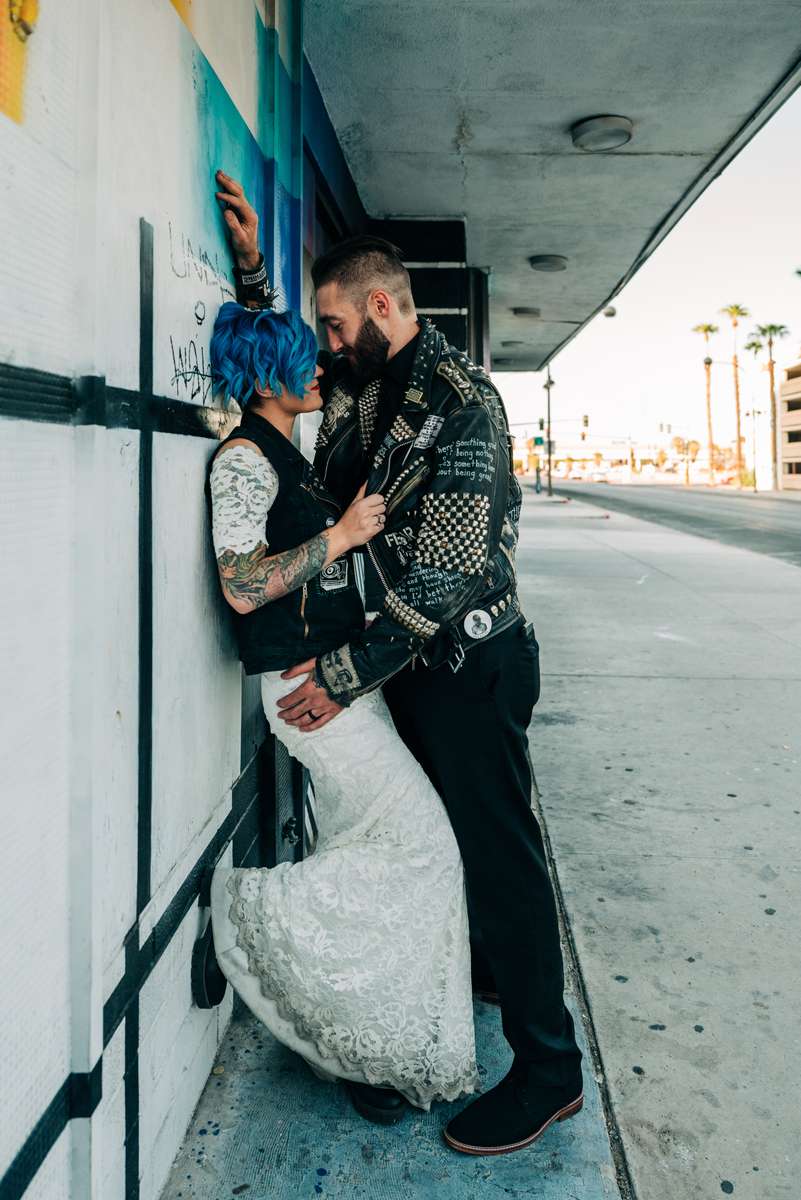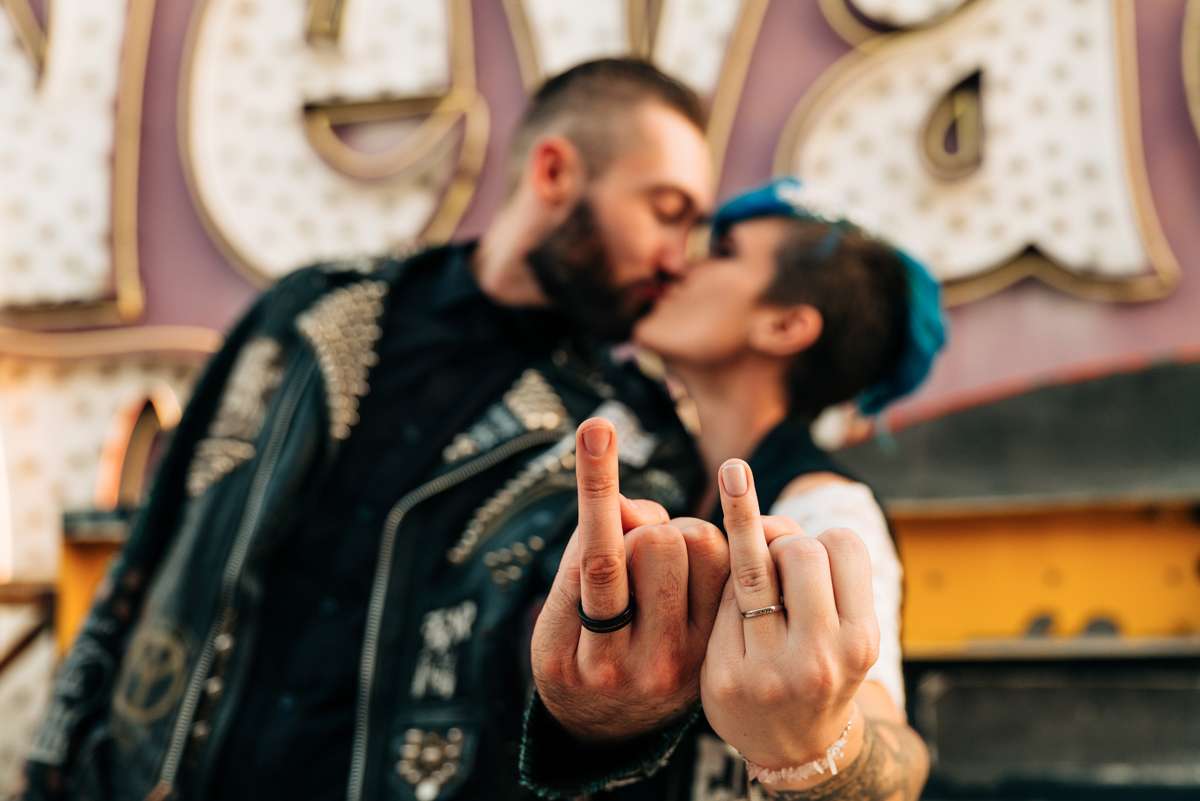 "We made the day exactly what we wanted. We both got really swept up in the feelings and emotions of the day and it was all about the love we have for one another, it was our perfect day."