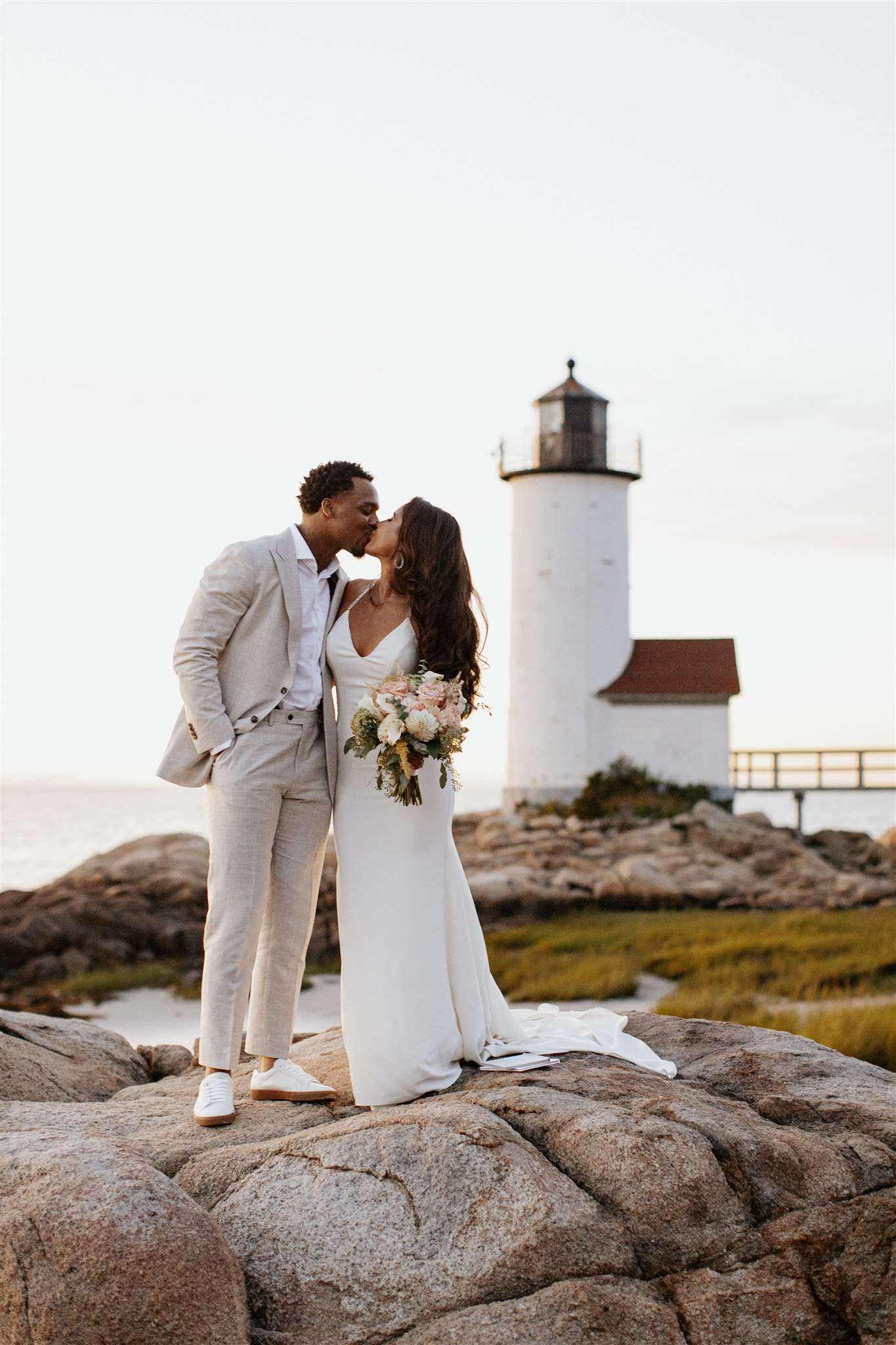 Mursal and Manny dated in secret for four years, so even though 2020 meant they had to have an elopement ceremony, it actually ended up being a pretty perfect metaphor for their relationship. The day didn't go to plan AT ALL and they were running super late to the ceremony so the location had to be changed 45-minutes before so they didn't miss sunset.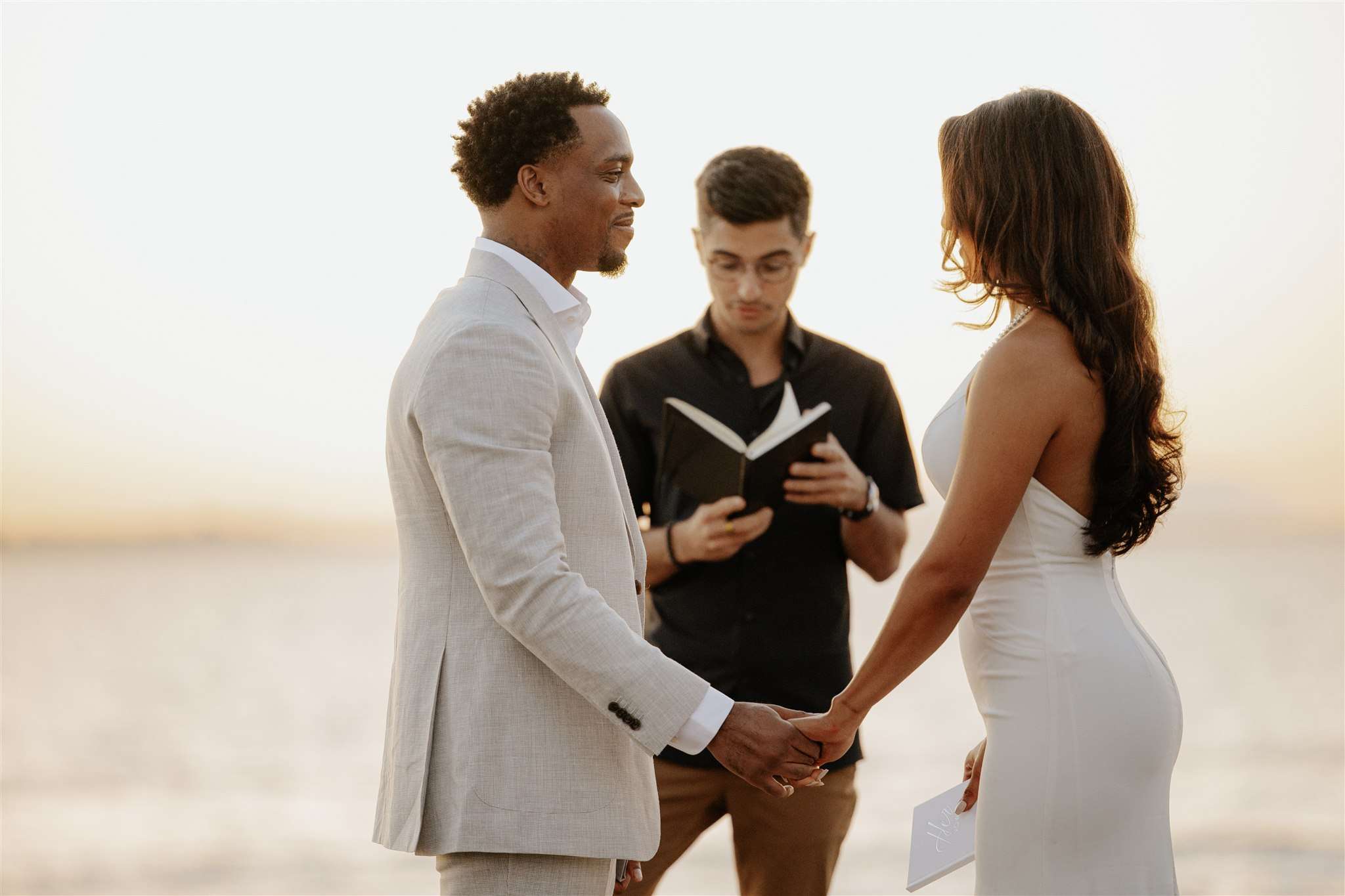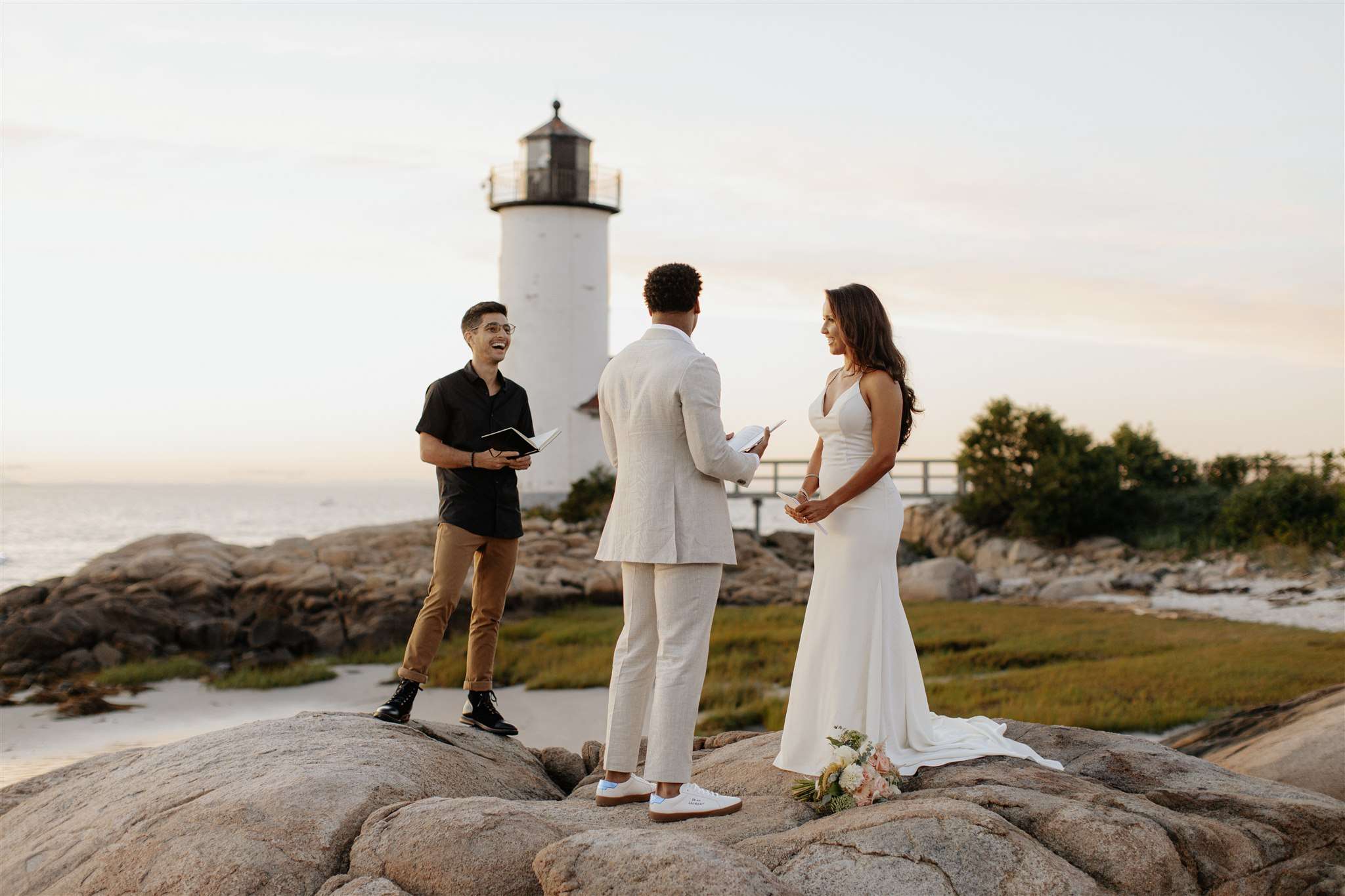 The couple showed up at the new location just 6-MINUTES before sunset! They were married as the sun passed the horizon, and they ate burgers on a cliff to celebrate. Because of the relocation, their friends missed the ceremony since they showed up 30-minutes later, after the sun was already set. The couple wanted their friends to hear their ceremony, so they did the whole thing again…in the dark… in a car park using car headlights and phone torches for lighting.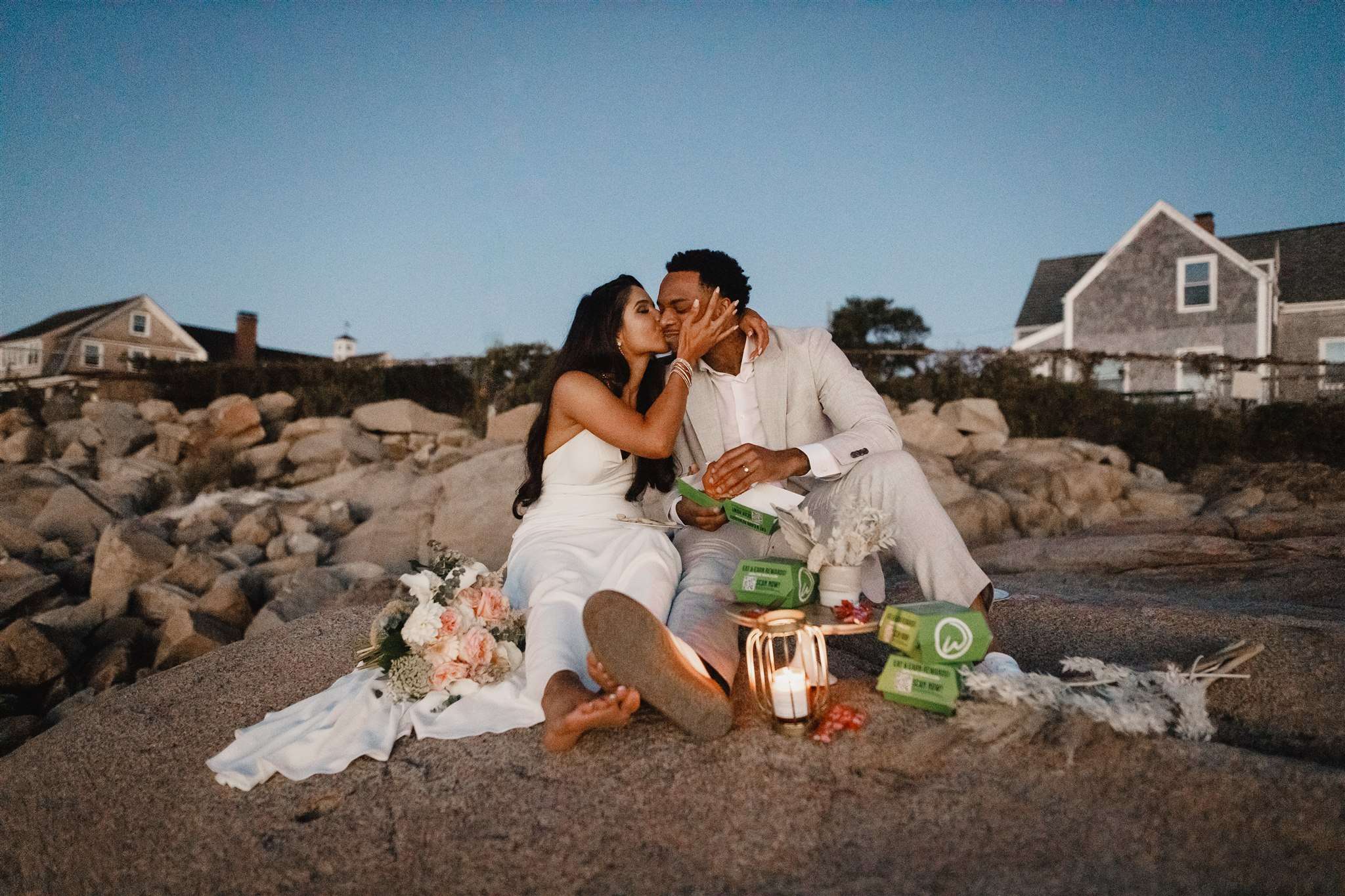 The bride told us all about it, "Anyone who knows our story knows the uphill battle we have been fighting since day one. It has always been us against the world and because of our cultural differences we were dating each other in secret for four years. We wanted our wedding to be the day that we told the world about us, but we got so accustomed to being alone together that we wanted to get married alone and have the day be about being with each other."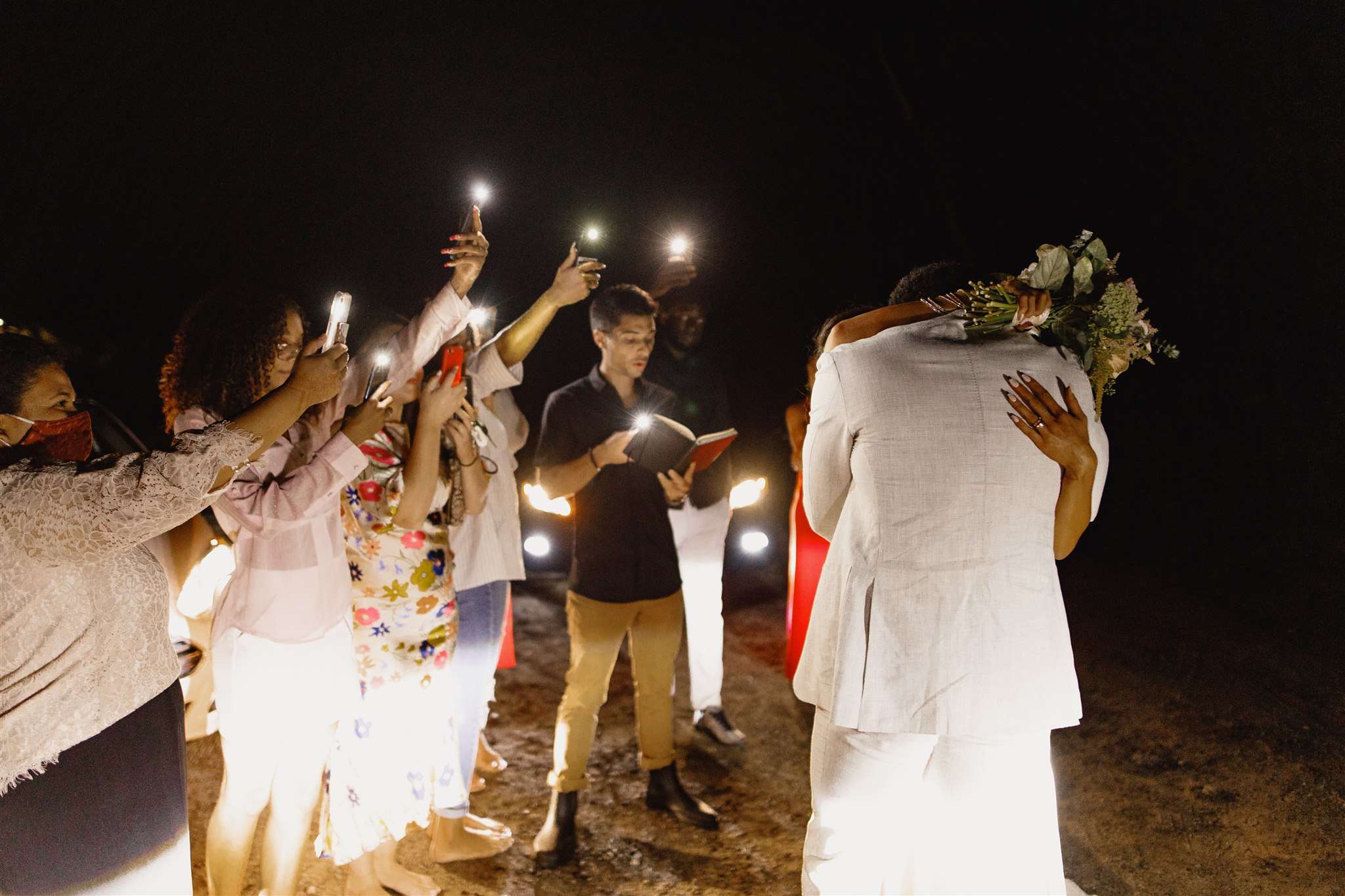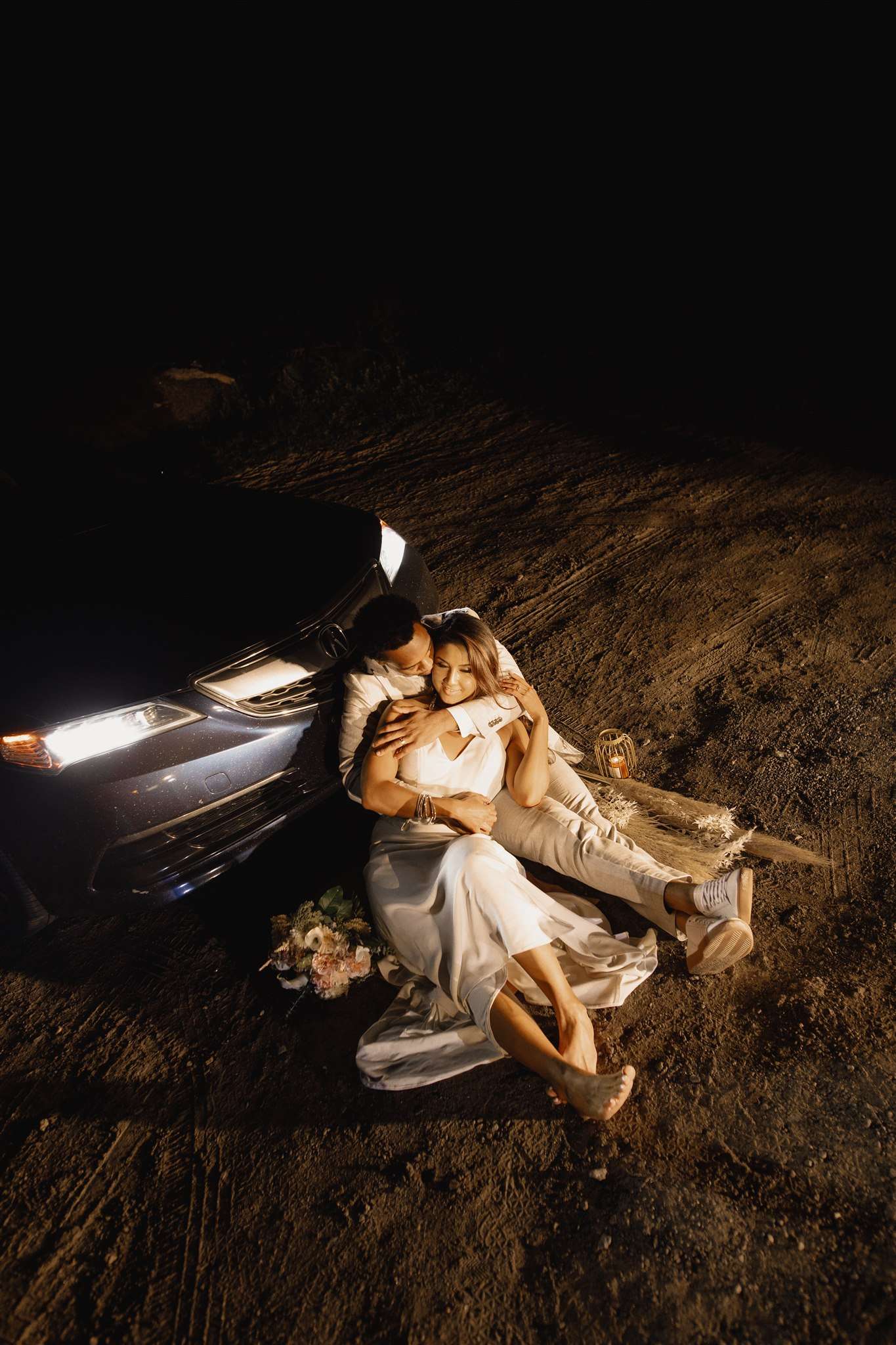 "We wanted the party to be 'dripping' but still classy", she continued. "There is nothing 'normal' about our situation, so we wanted our wedding to match that energy. We couldn't have gotten any luckier meeting Lindsey, our wedding planner and photographer, who was fully on board with the idea."
"When we first came to her, we literally thought that elopements could only take place at city hall, and so pretty much the first thing she did when we talked to her was tell us about just how many options we really had to do anything we wanted. She did more than take pictures and had a major hand in creating our dream wedding. We had a whole plan to have our ceremony at an entirely different location than it ended up occurring but she and our officiant Jonny were able to quickly think on their feet and come up with a back up plan and find a location for our ceremony within the hour we were supposed to get married! All in all, it worked out better than we had planned, and we're are able to look back and laugh at how crazy yet memorable our wedding weekend was."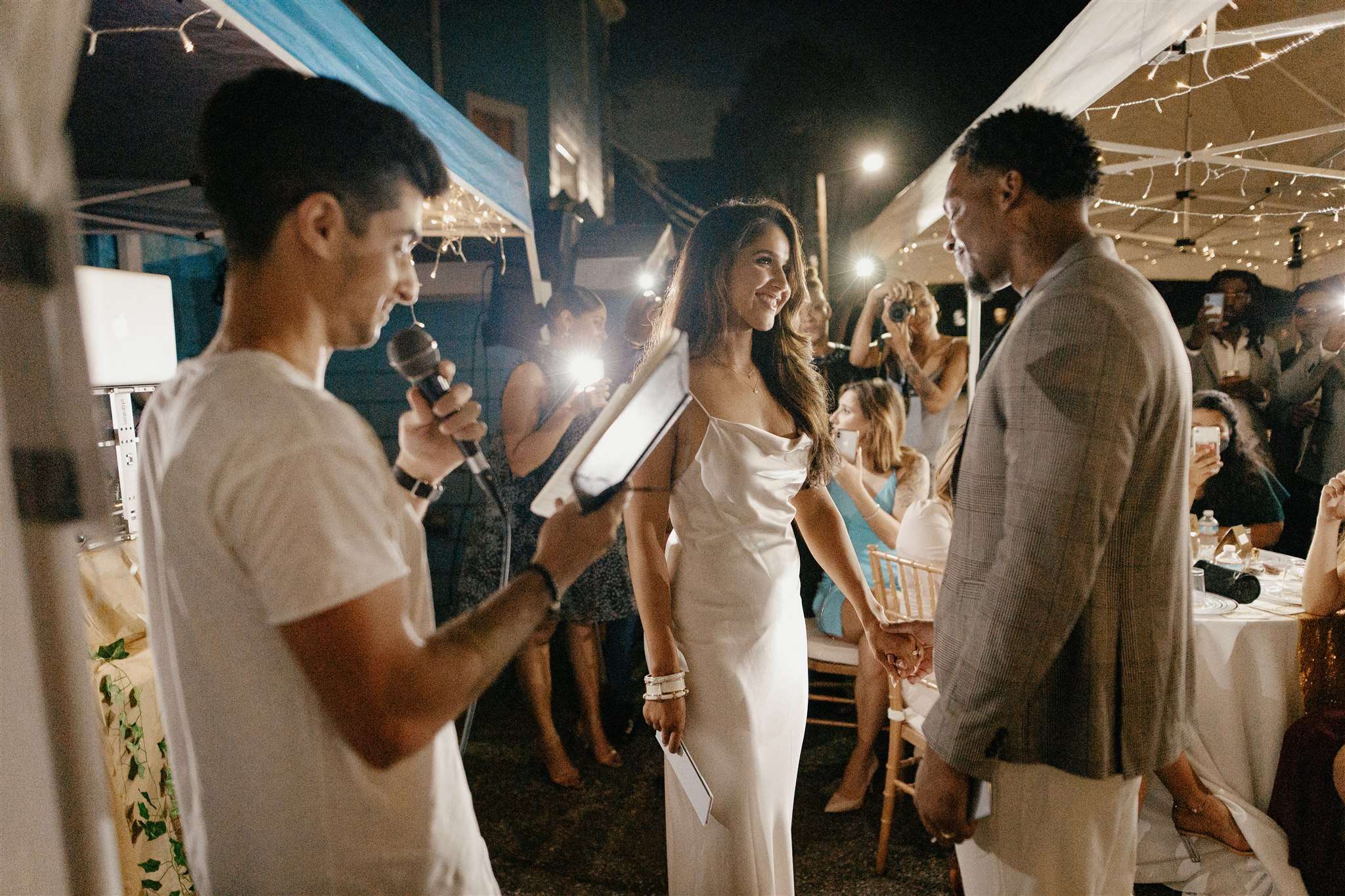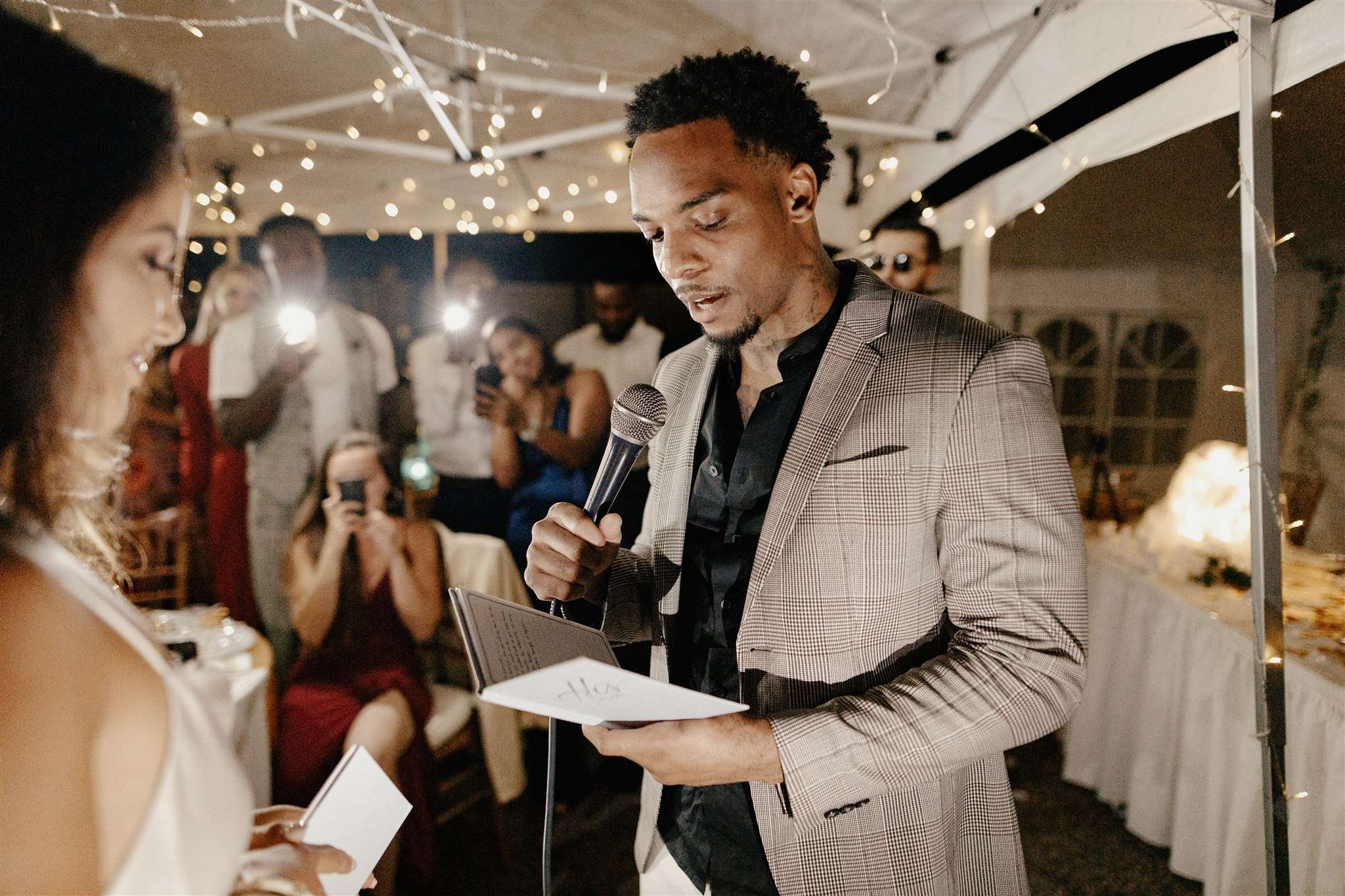 The next day they hosted a party in their own back garden for their family and friends. They then did a third ceremony for the family members who missed the first two!
"Nothing about our wedding was traditional", Mursal concluded. "Weddings are usually planned months (even years) in advance, but we were able to pull off ours all in a month (especially considering the restrictions of COVID). Looking back and seeing how much we were able to accomplish within a month is truly amazing. We did everything together (including wedding dress shopping!). Although it is not traditional to have the groom see the bride in her wedding dress before the wedding, looking back we can see that our wedding day really was our first step towards building a life together. As a result, we were really able to create special and intimate moments with each other throughout the planning process."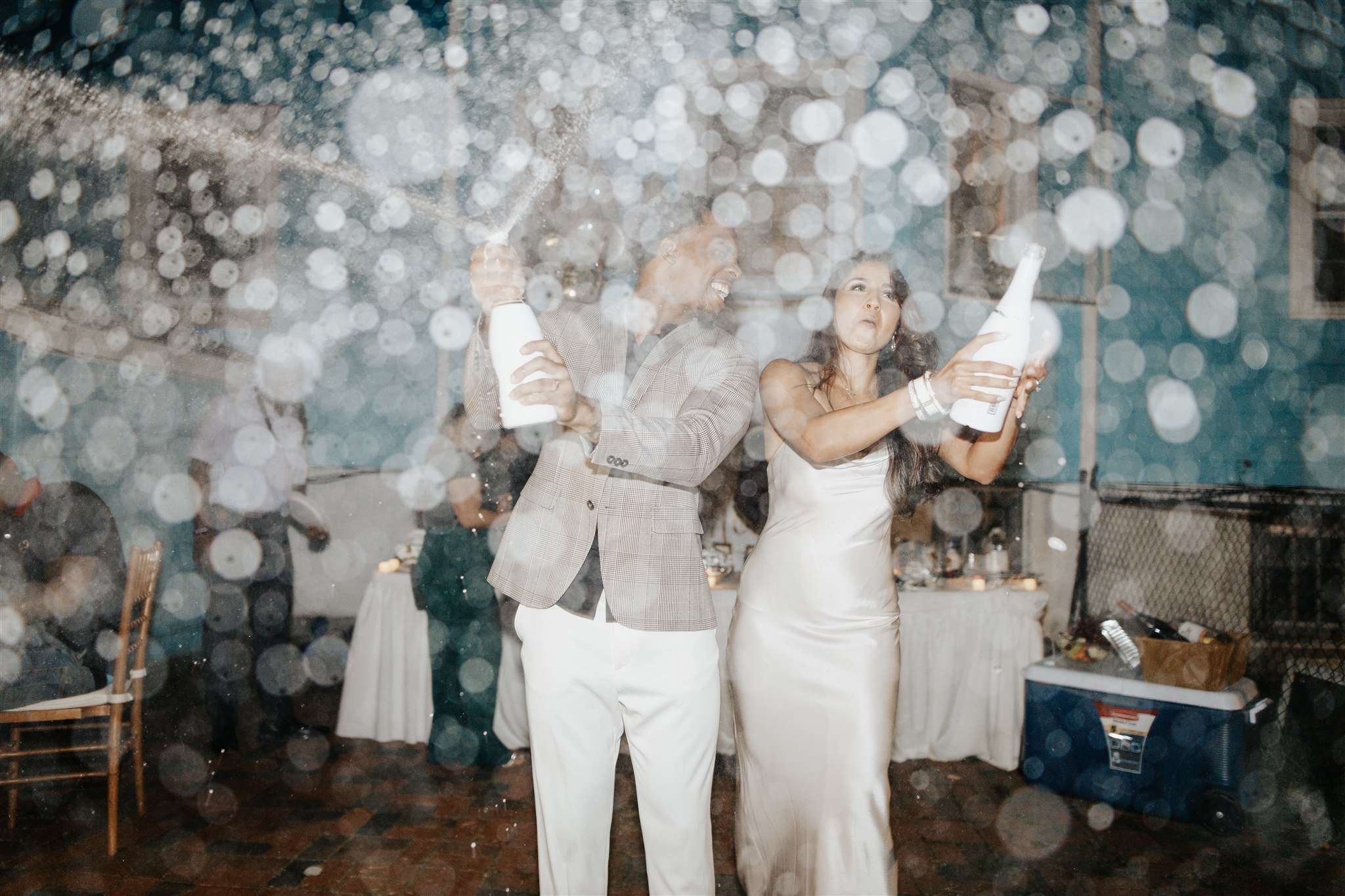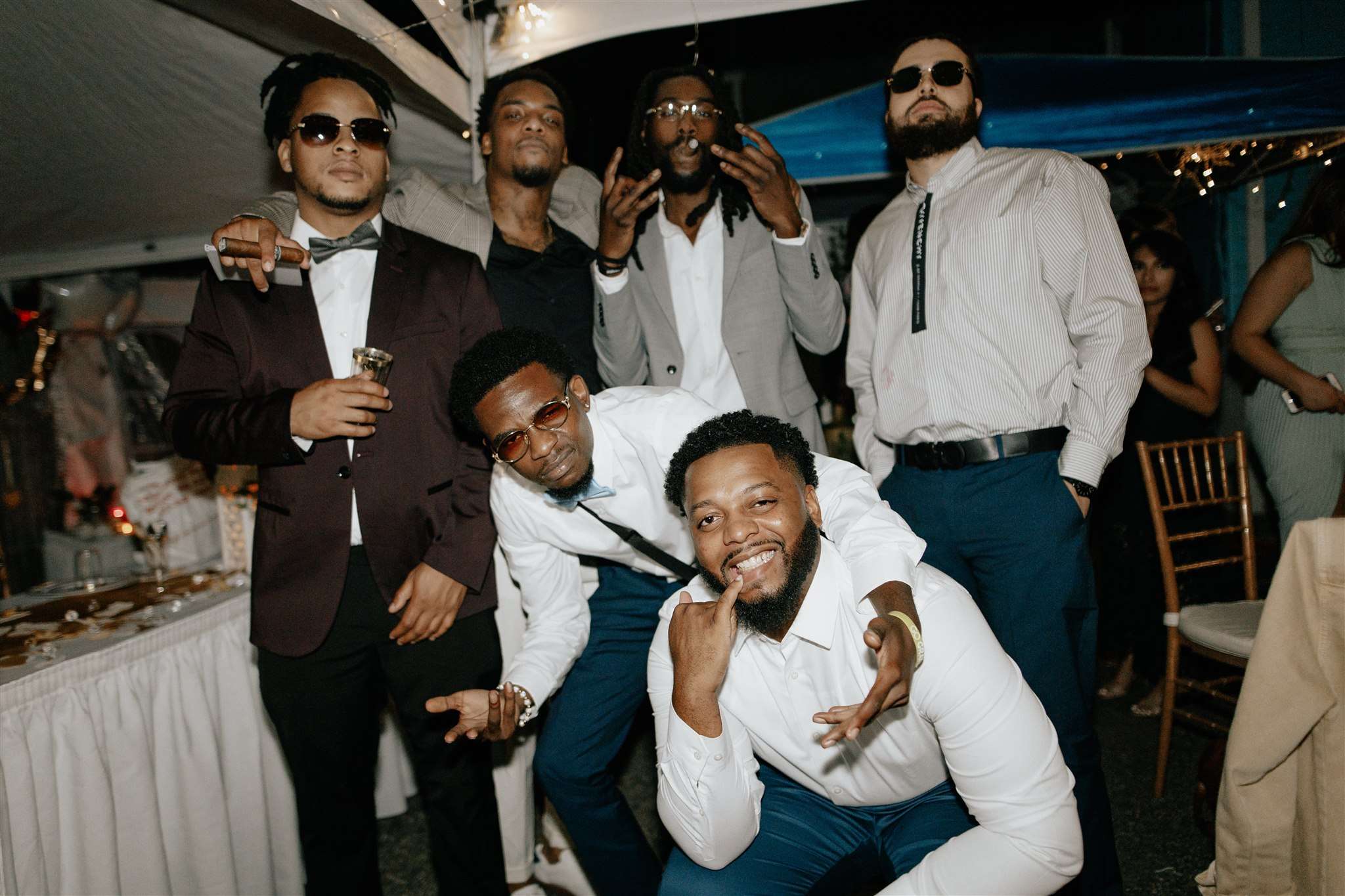 "Marriage is about love, YOUR love. Worry less about social media and the 'rules'. Ditch the tie, ditch the crowd, and ditch the glamour! Make the wedding about yourselves and enjoy the moments together because it is the most magical and fun day you will have to celebrate your love."