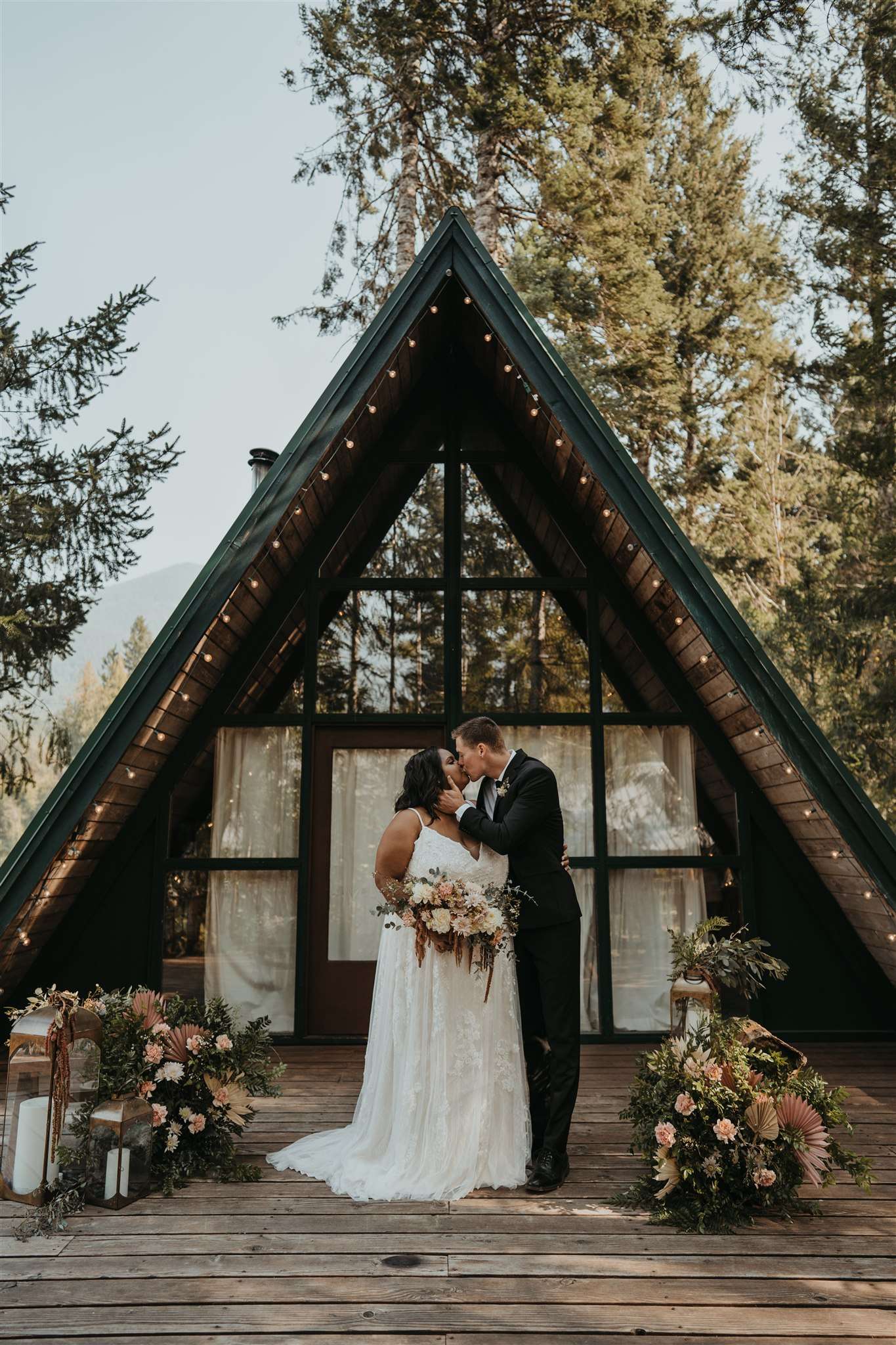 Brittany and Joseph didn't really set a budget for their September elopement, but as soon as they found their photographer, Henry Tieu, on Pinterest, they decided they would spend whatever it cost to have him shoot the day. Keeping things small and COVID-safe kept all the other costs down anyway. They also hired Rain and Pines to help organise the day, do the décor and officiant the ceremony.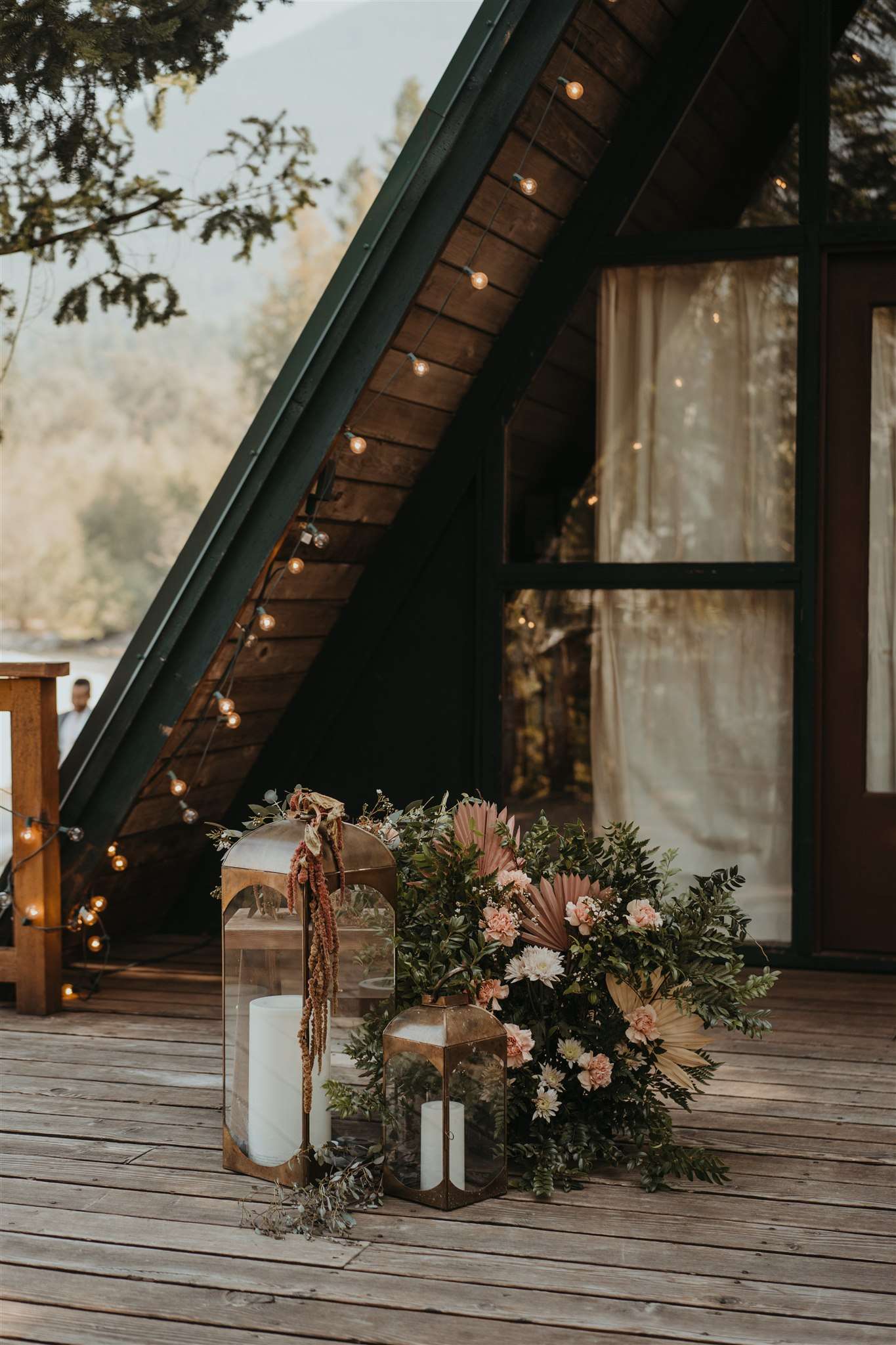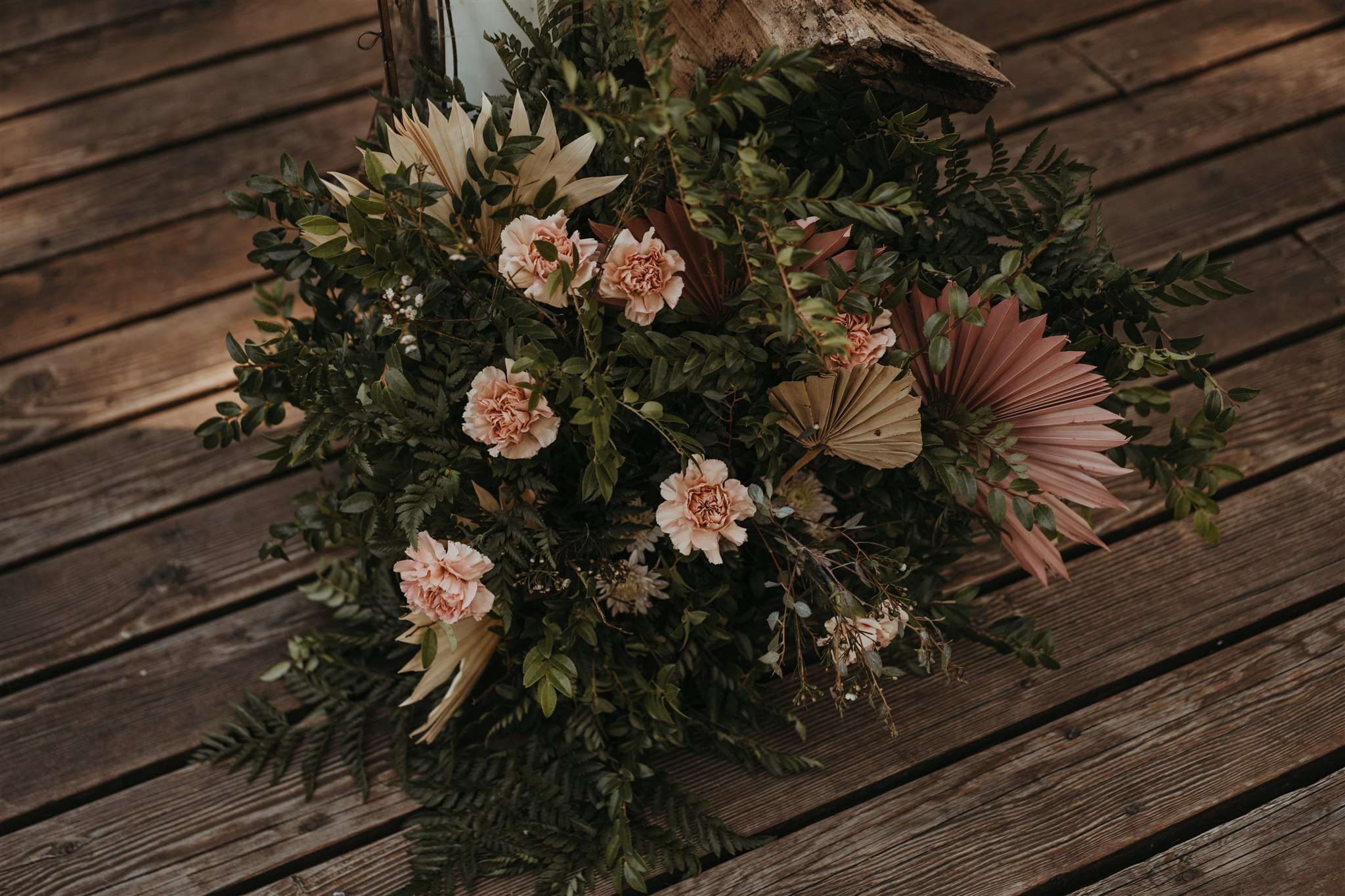 The ceremony was held in cute and cosy A-frame Cabin in Packwood, Washington. Located next to a riverbed and about 30 minutes from Mount Rainer, it was a truly idyllic spot for such an intimate day.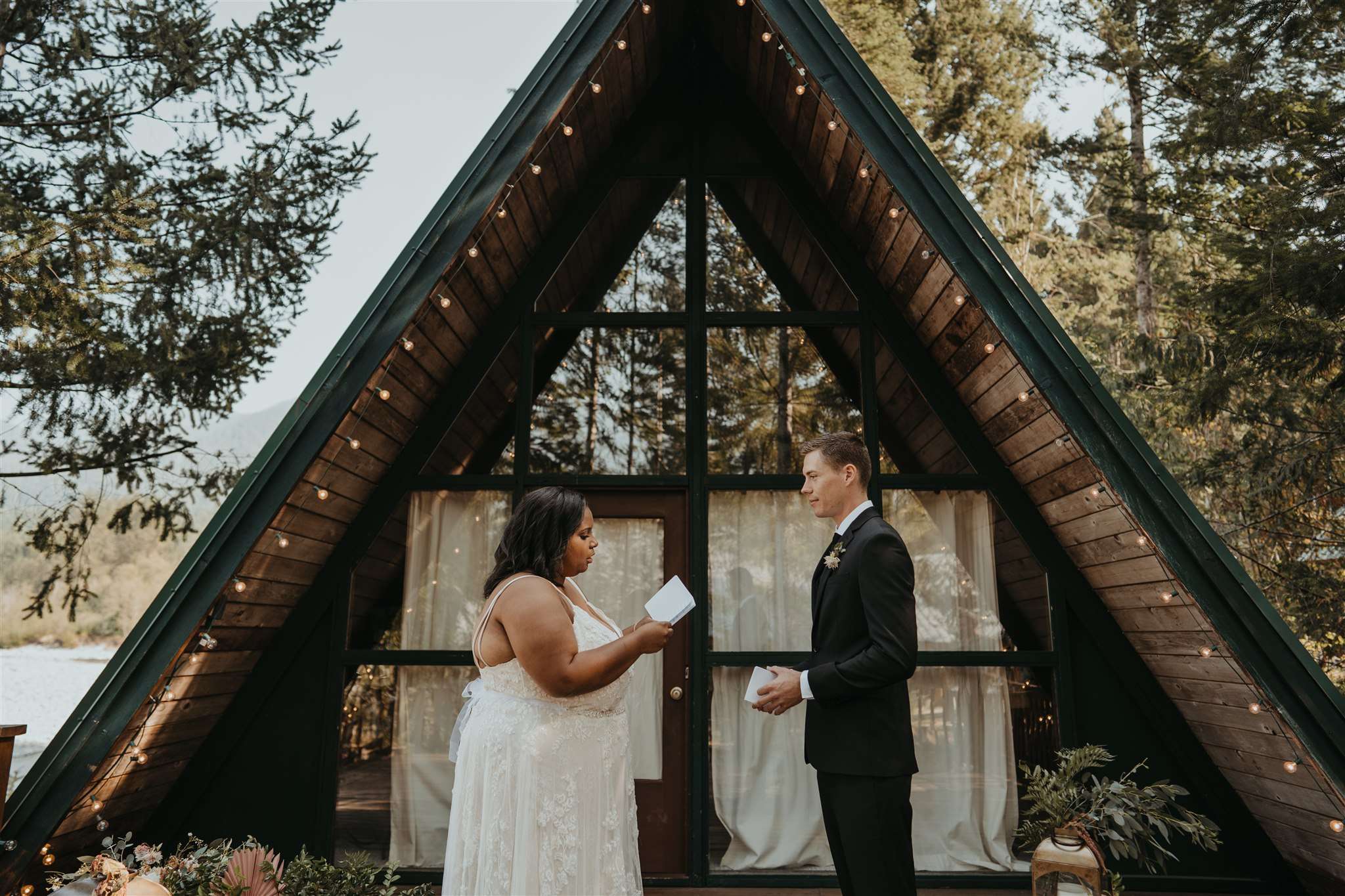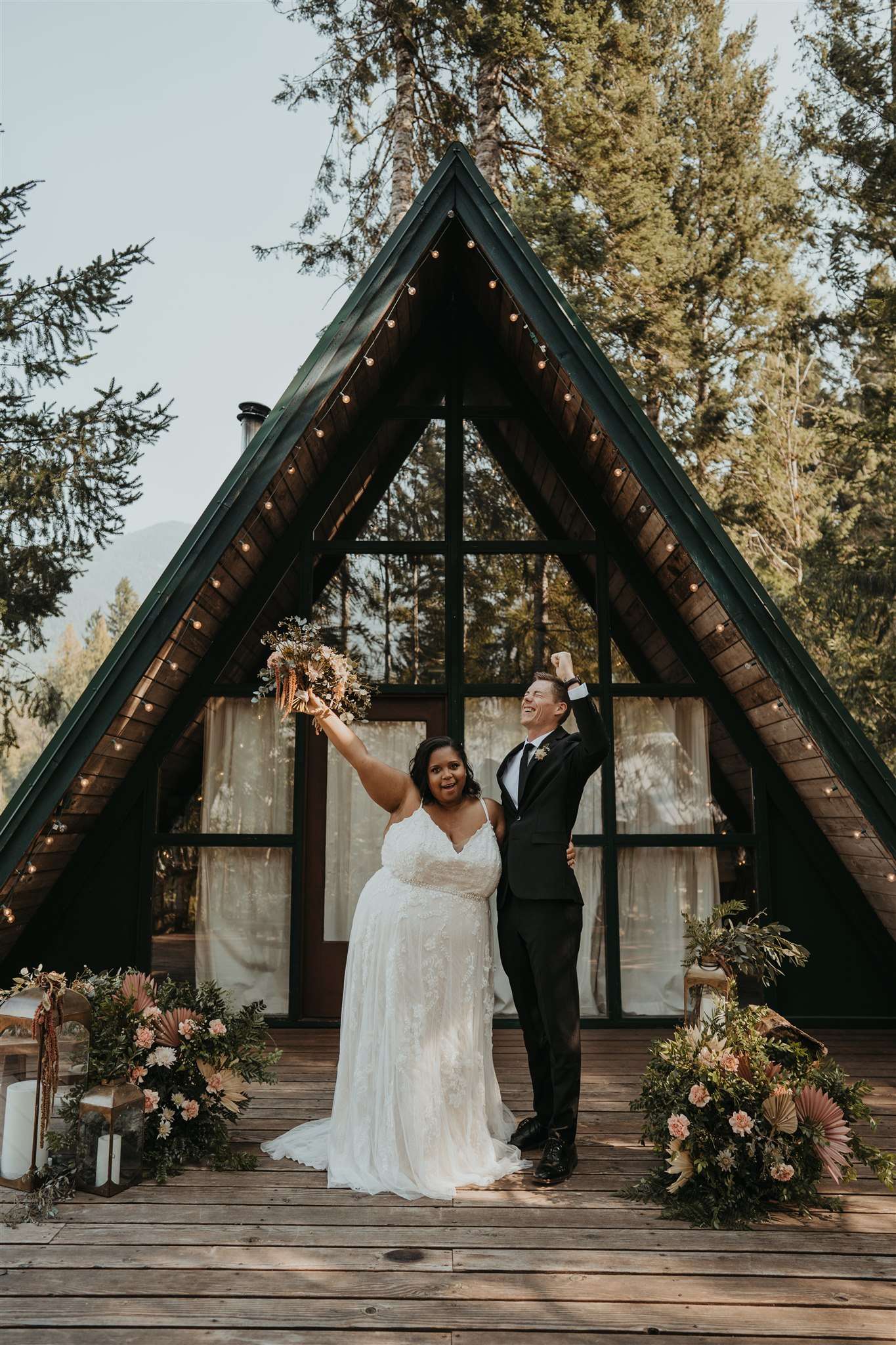 "The inspiration behind our wedding theme was toned and cosy". Brittany told us. "I saw a photo taken by Henry at the cabin and I knew that was what I wanted. Everything else just kind of fell into place around it. I found Viet from Rain and Pines on Instagram and was absolutely smitten with all of his gorgeous elopements. Our day was very detailed and, in my opinion, quite moody which a lot of people don't do. The day was absolutely stunning."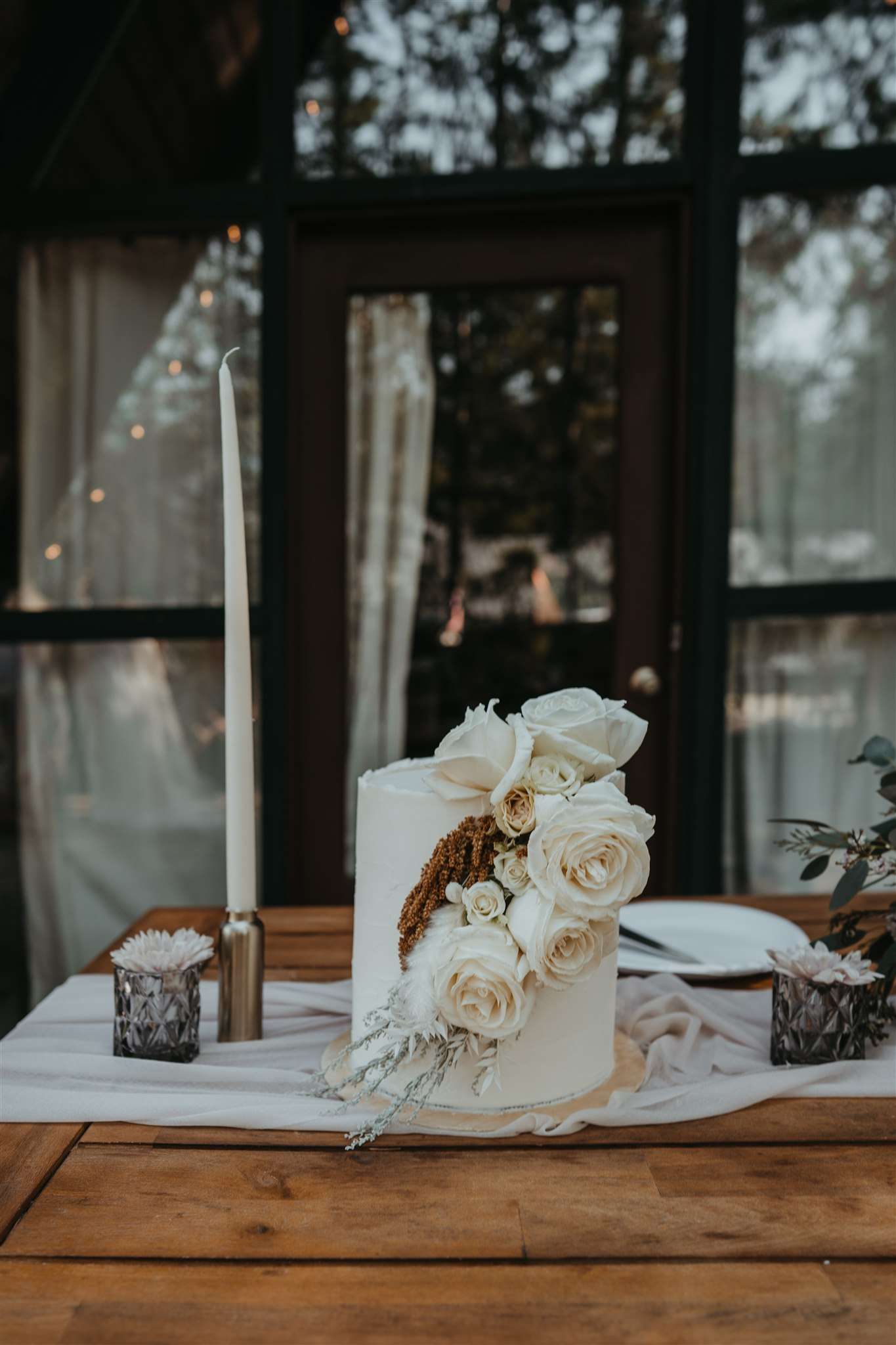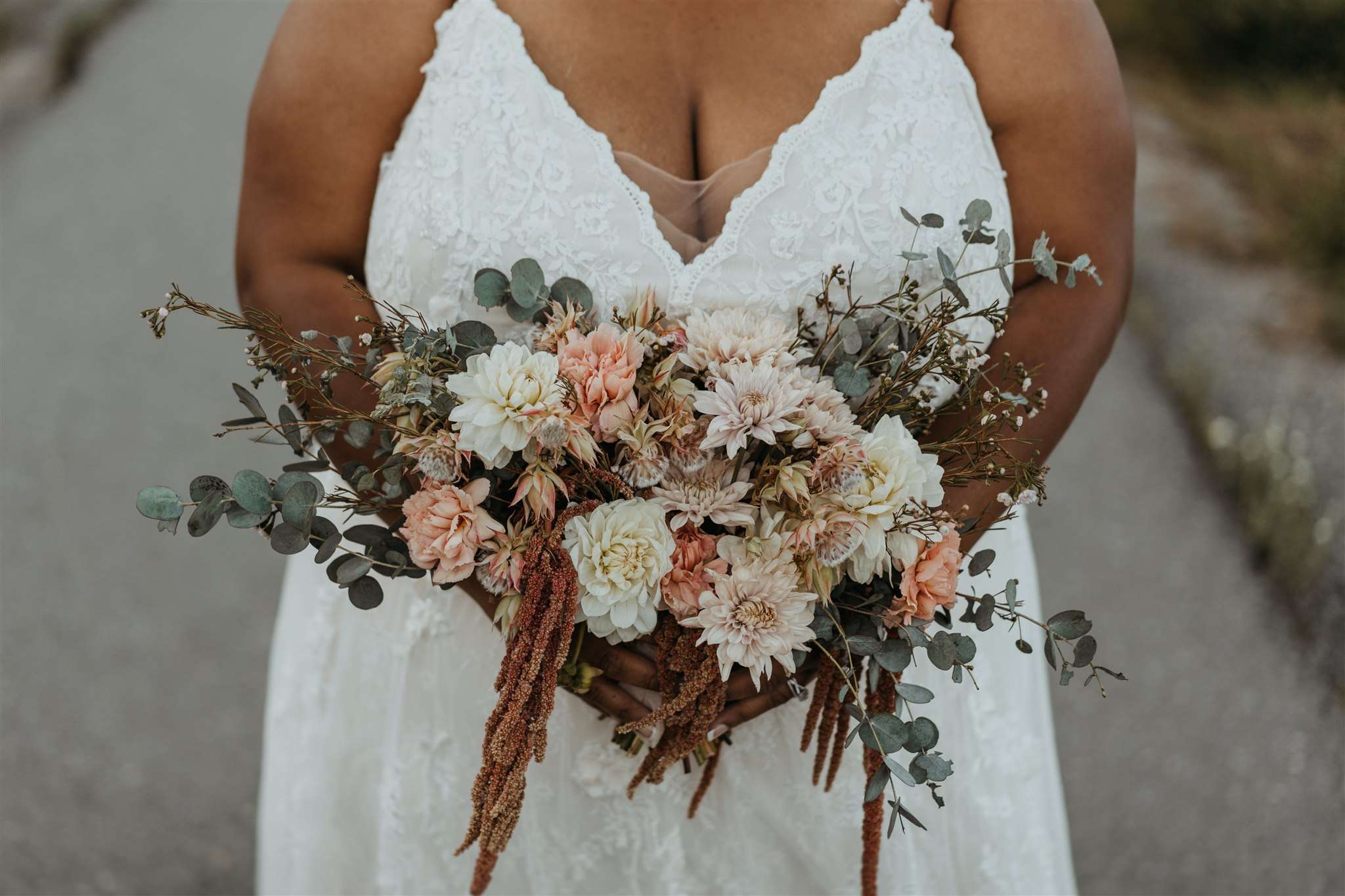 The ceremony itself was exactly what they wanted. As well as Henry, their photographer, and Viet, their wedding planner/ officiant, they had two of their friends, Chris and Nora there as witnesses.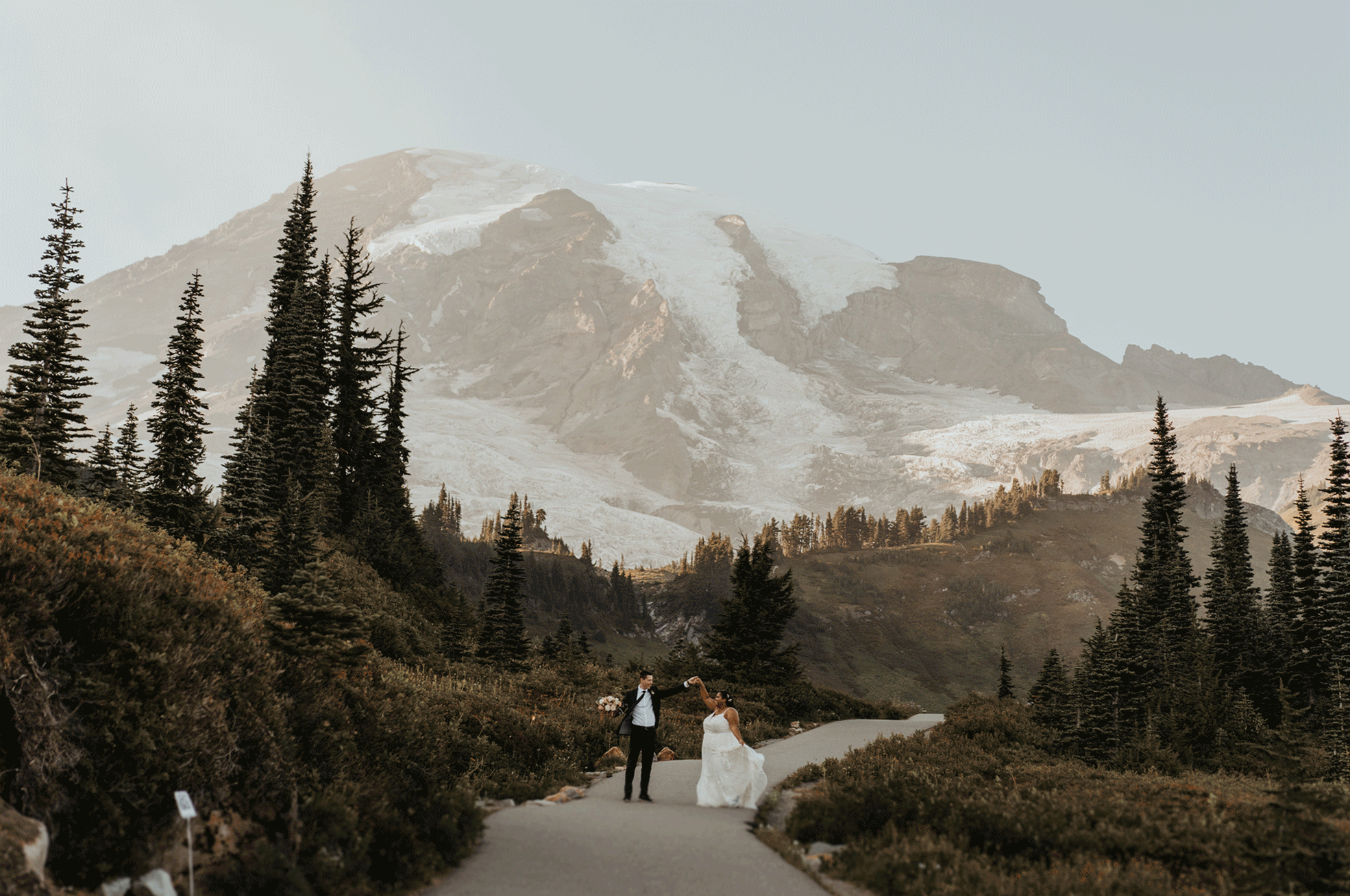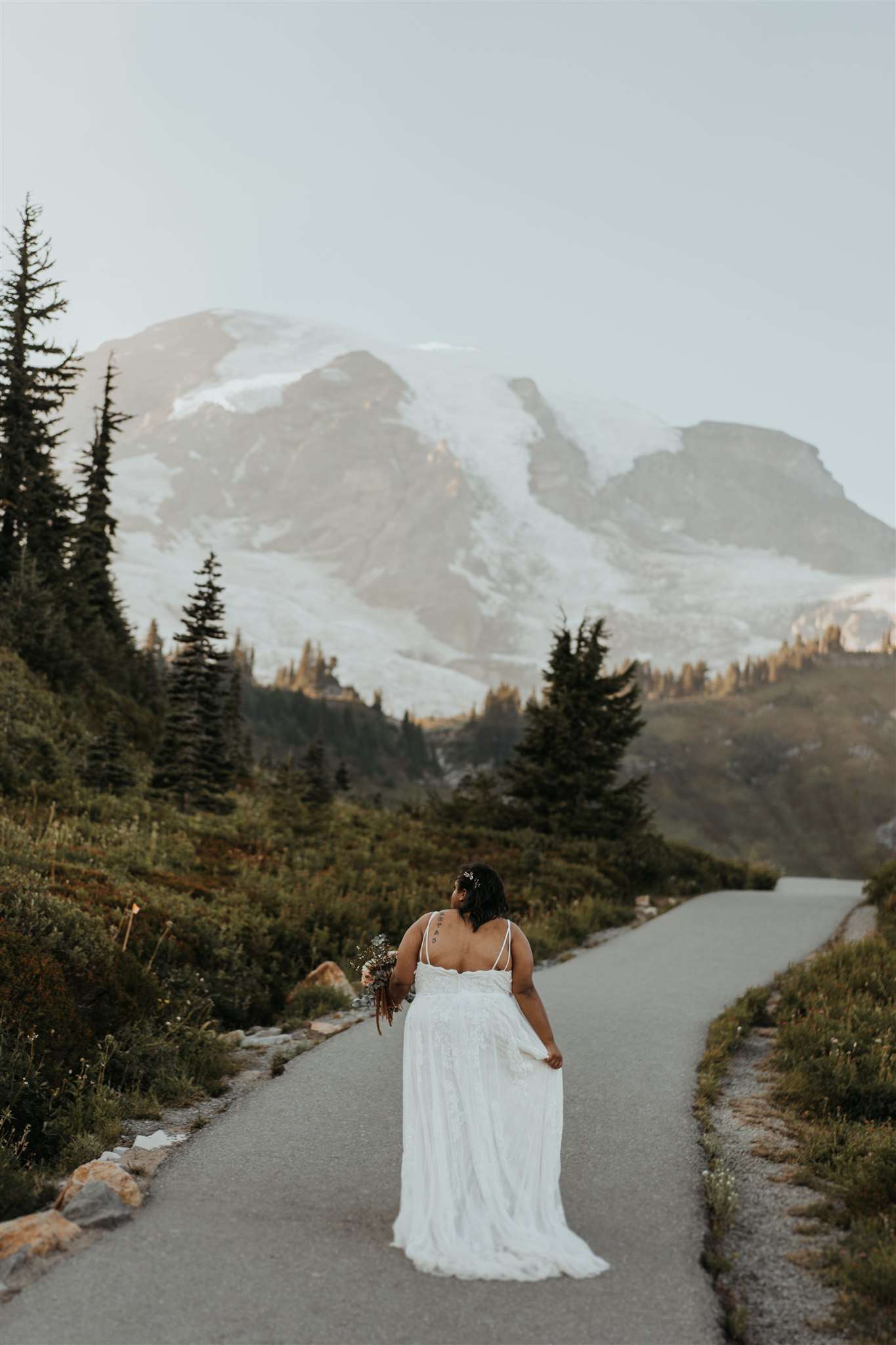 "When everyone arrived we said our hellos and decided to get dressed", Brittney continued. "I went took photos with Henry downstairs in my pyjamas before going upstairs to fully dressed. I could look over the balcony and see Joseph putting on this tux and taking pictures. After that, we decided to do a first look. We were both incredibly nervous however it was lovely. We both spun around for each other admiring how great we both looked."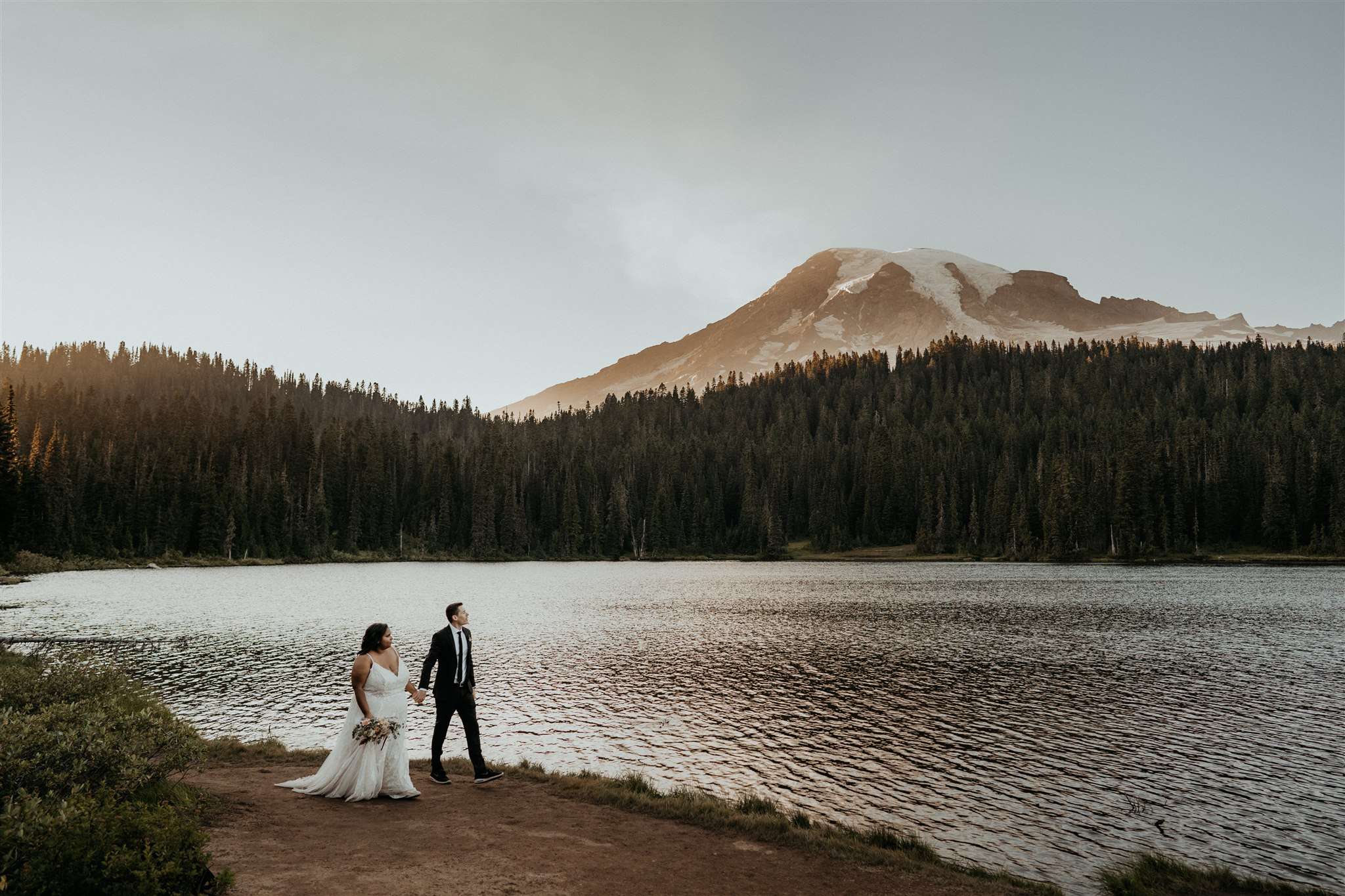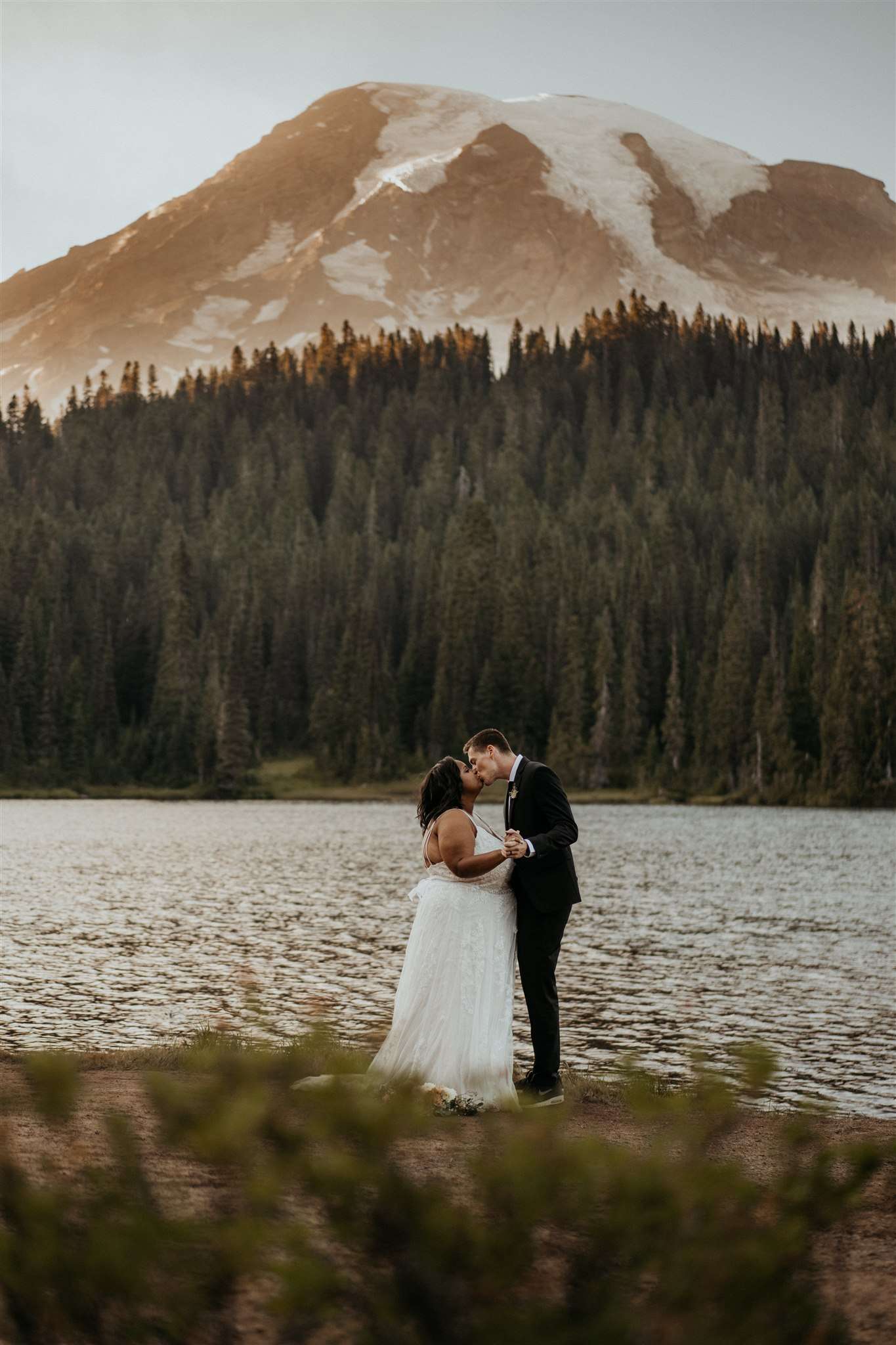 "Then Viet started officiating and the way that he described our relationship and the love for each other was perfect. I cried like a baby. Joseph started to say his vows after me, and it was everything I wanted to hear and more. Afterwards we all went into the cabin to grab some food before our hike to Mount Rainier. It was the happiest day our my life and we wouldn't change a single thing about it."