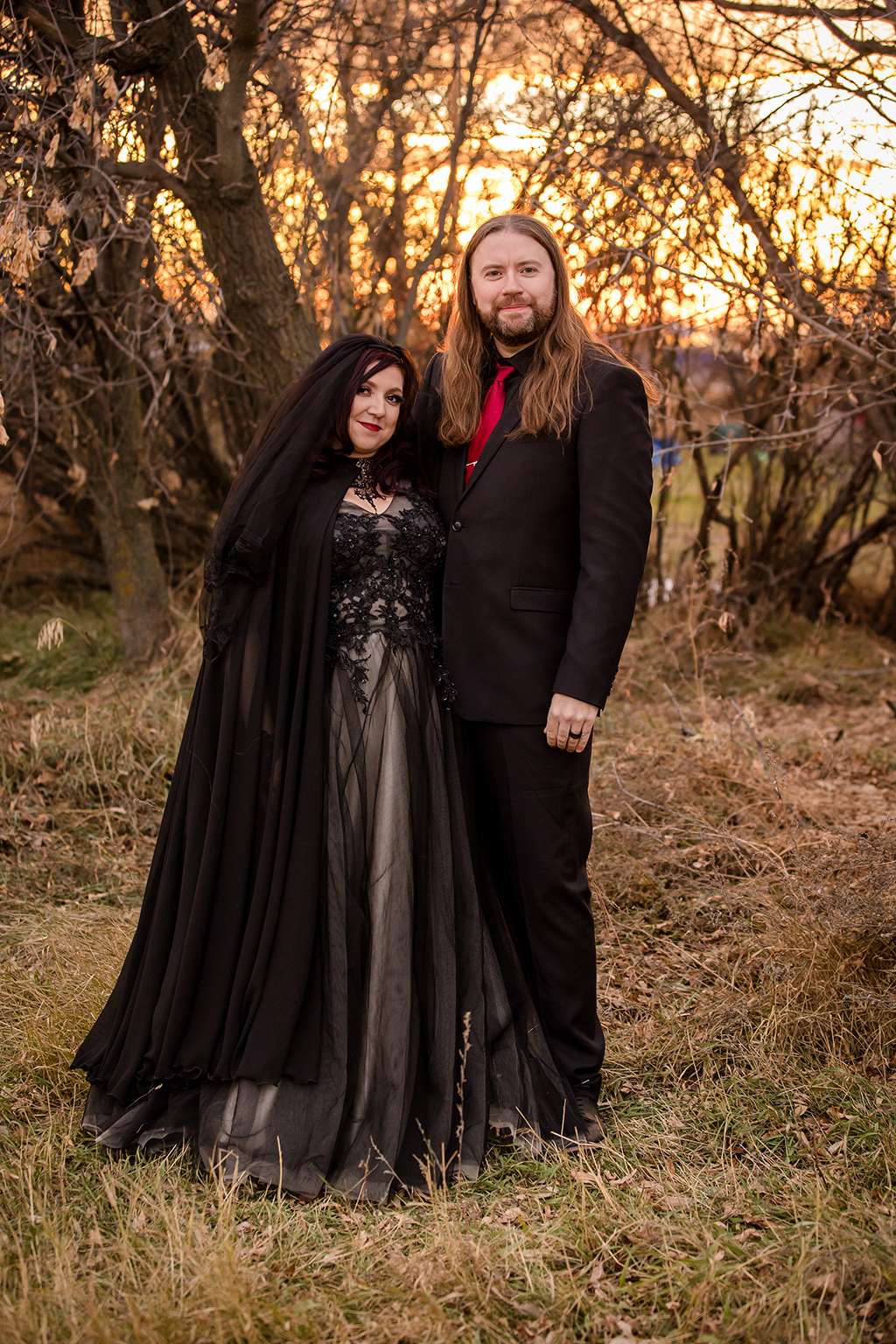 As lovers of all things dark and Halloween, Jess and Dustin knew they wanted something different from their October wedding day. They usually host a big Halloween party anyway, so they were able to draw on their supplies for the decor, and committed to their theme 100%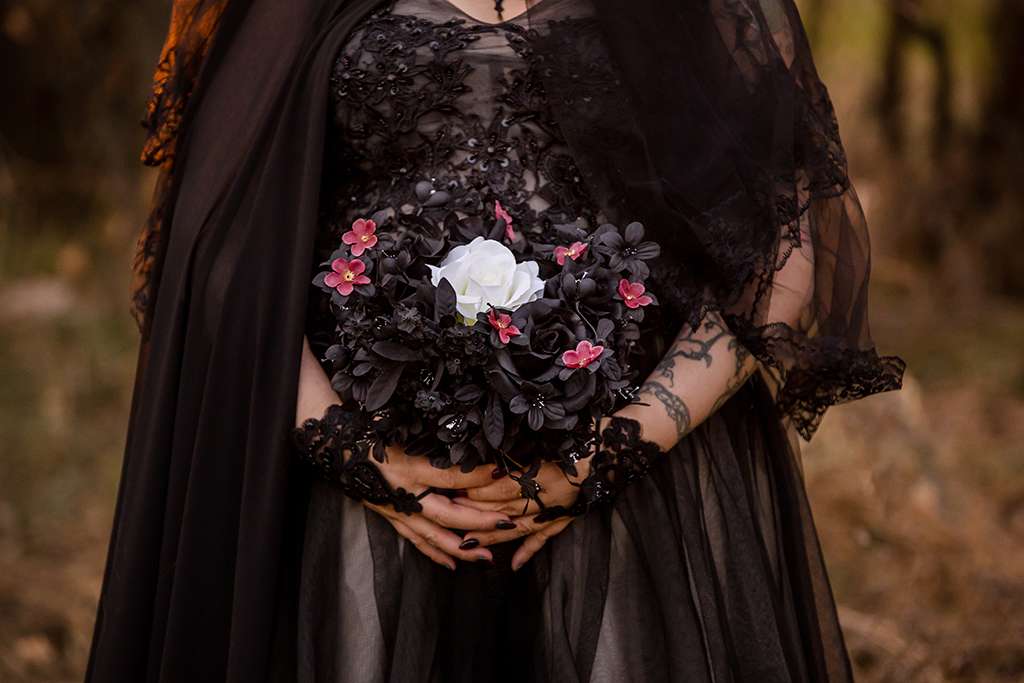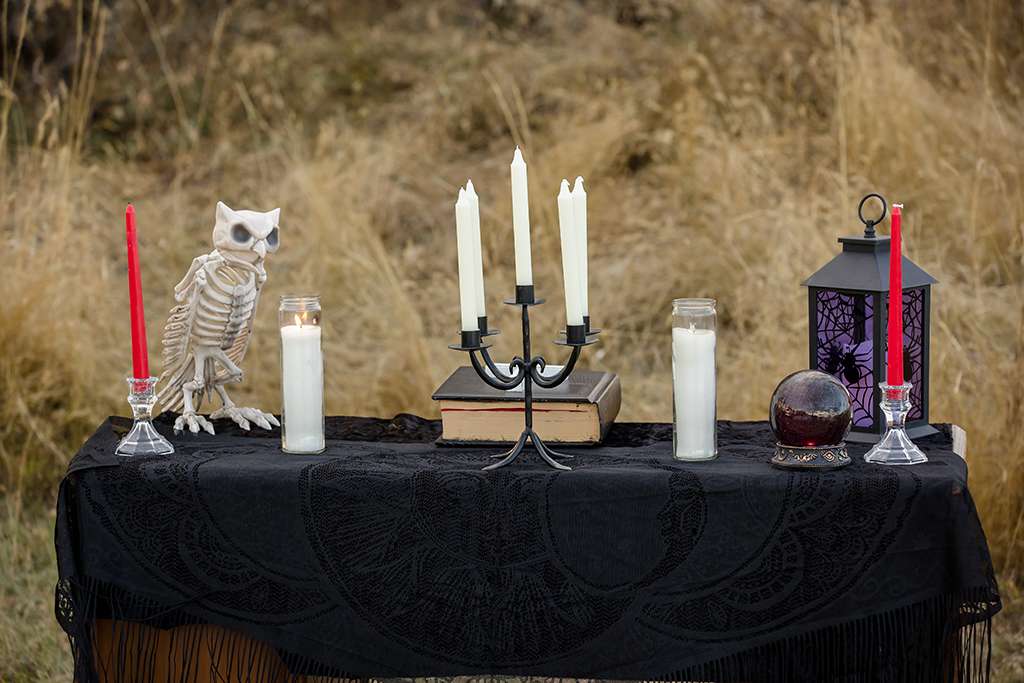 Jess wore a black gown from Union Dresses, with necklace and lace gloves from Amazon and veil from Wish. She finished off her look with a cloak from specialist cloak maker Creaturre. She made her own black bouquet with artificial flowers, and adorned it with a few pieces of jewellery that belonged to her mother, who had passed a few years before.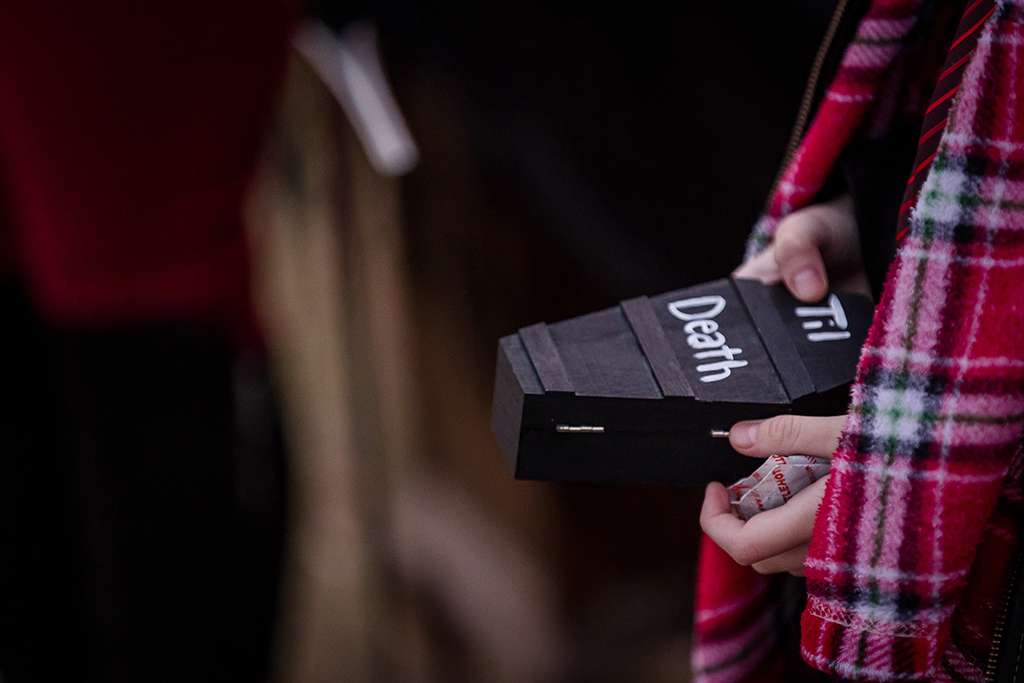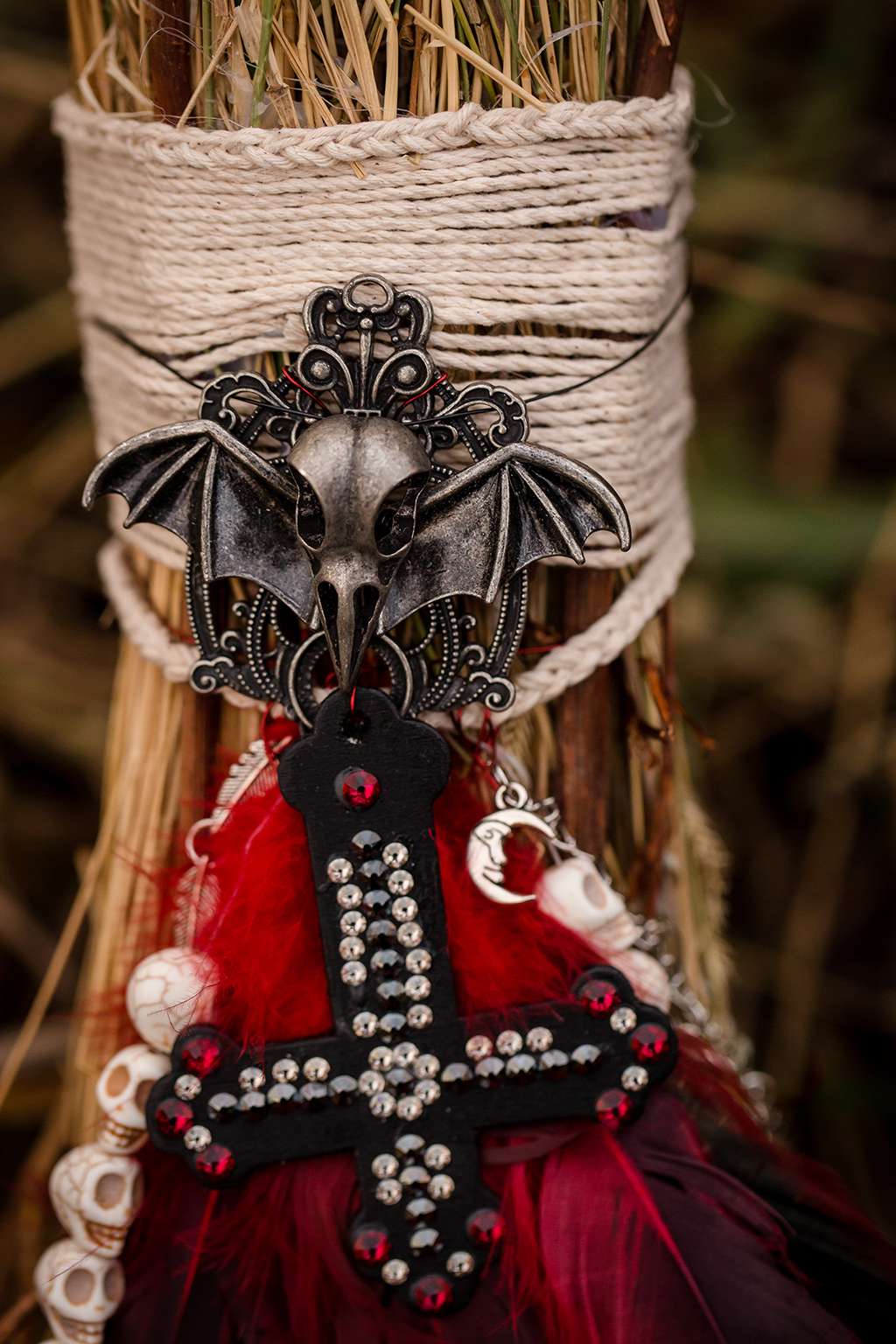 Along with her bridesmaids, Jess also decorated the broomsticks that they each carried in lieu of bouquets. Each one was done in an individual style to reflect the person holding it. Dustin and his groomsmen were gifted swords to carry.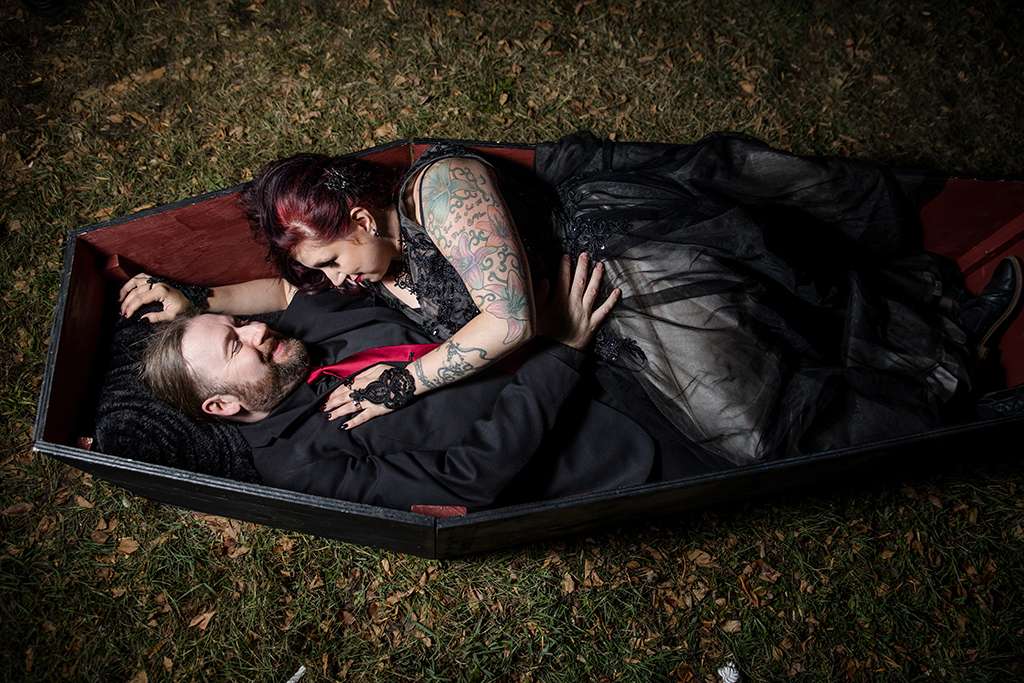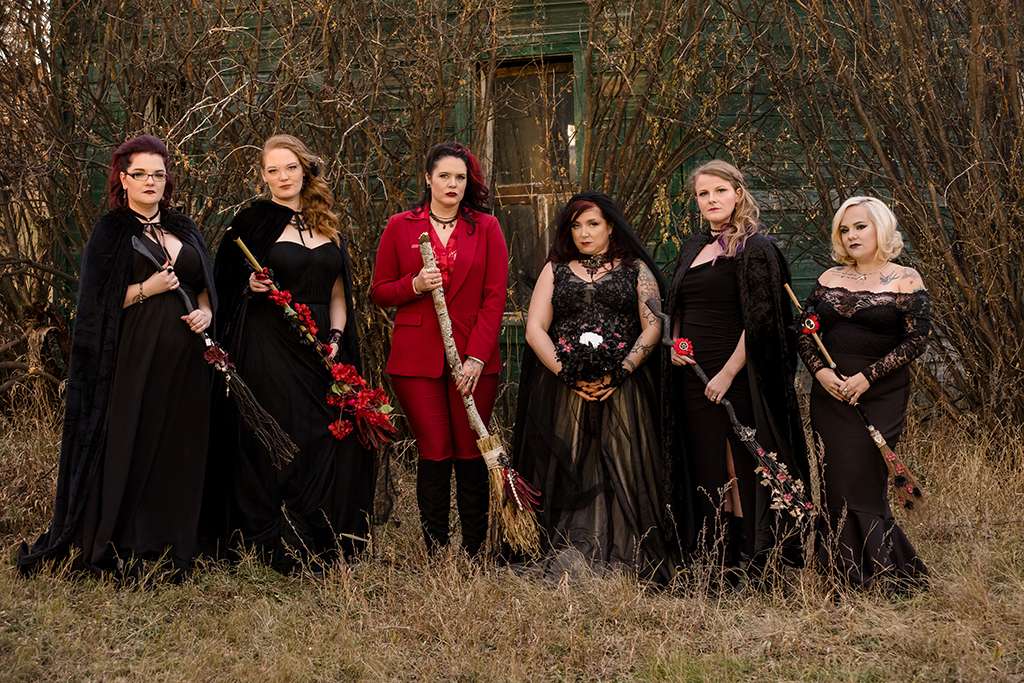 Their ceremony, held at sunset on a farm in Alberta, Canada, was officiated by Jess' best friend and maid of honour, who wore a red suit (inspired by Satan, of course!) for the occasion. Jess was carried down the aisle in a coffin which she emerged from. The ceremony itself was short and sweet as the sun was setting and it got cold fast, so they didn't want their guests to be out too long. "It was made so much more special having my best friend officiate for us," Jess told us. "Having our seven year old son holding our rings in a tiny coffin shaped box was touching, too."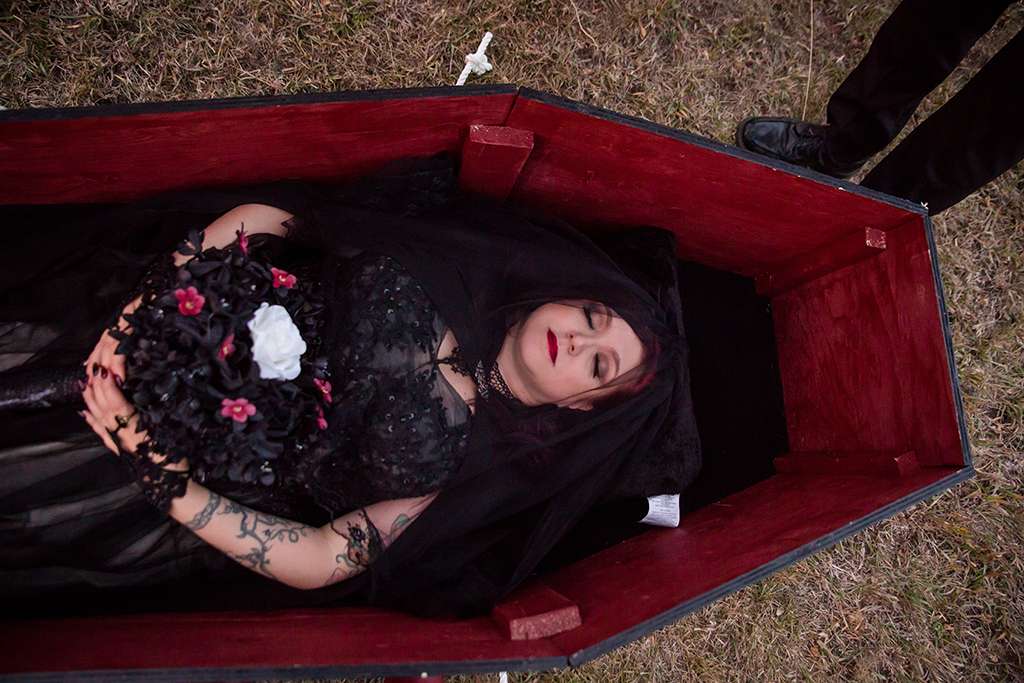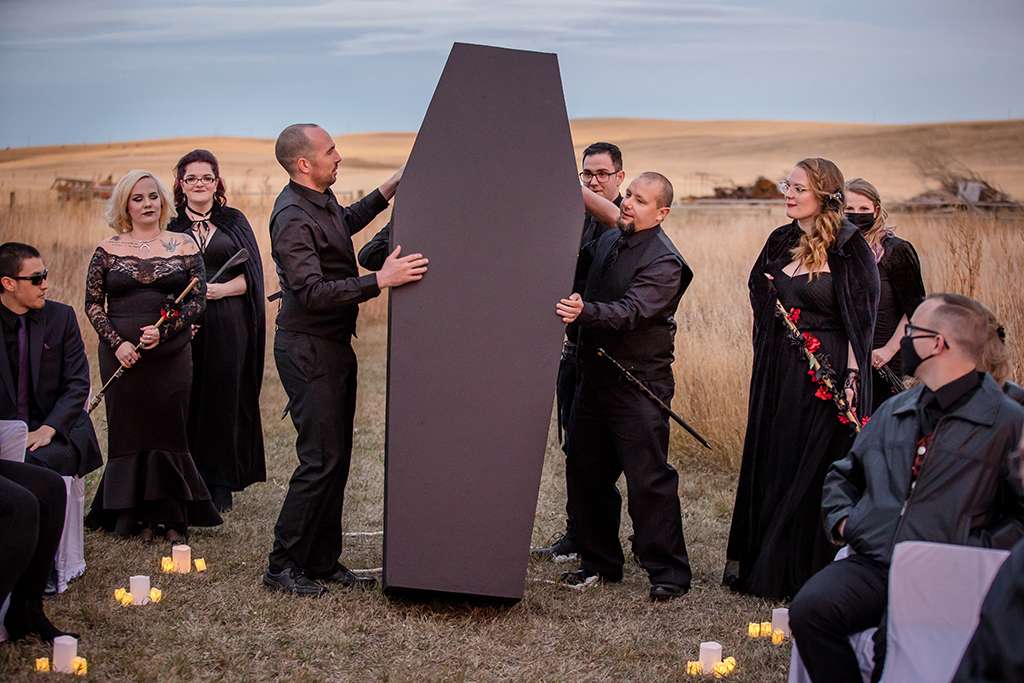 They moved on to Francos Restaurant in Coaldale, Alberta for the reception, where Jess' brothers girlfriend dressed up in an inflatable t-rex costume for lots of laughs. Because, why not?! In total, the couple spent $6,000 on their day, with the biggest portion of their budget going to photography and catering. "The best advice one of my bridesmaids gave me was to pick two or three of the really important parts and spend the most of your budget there."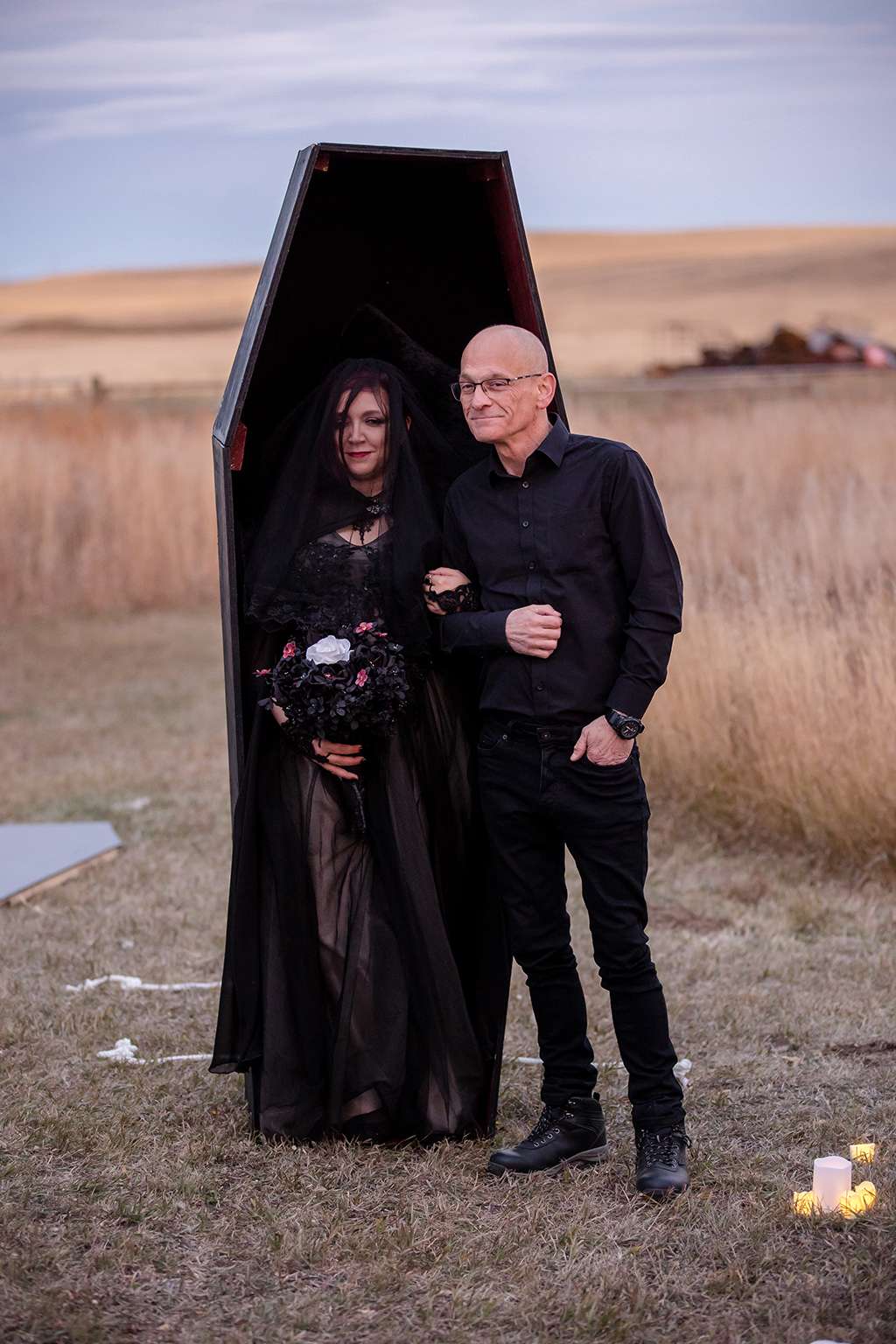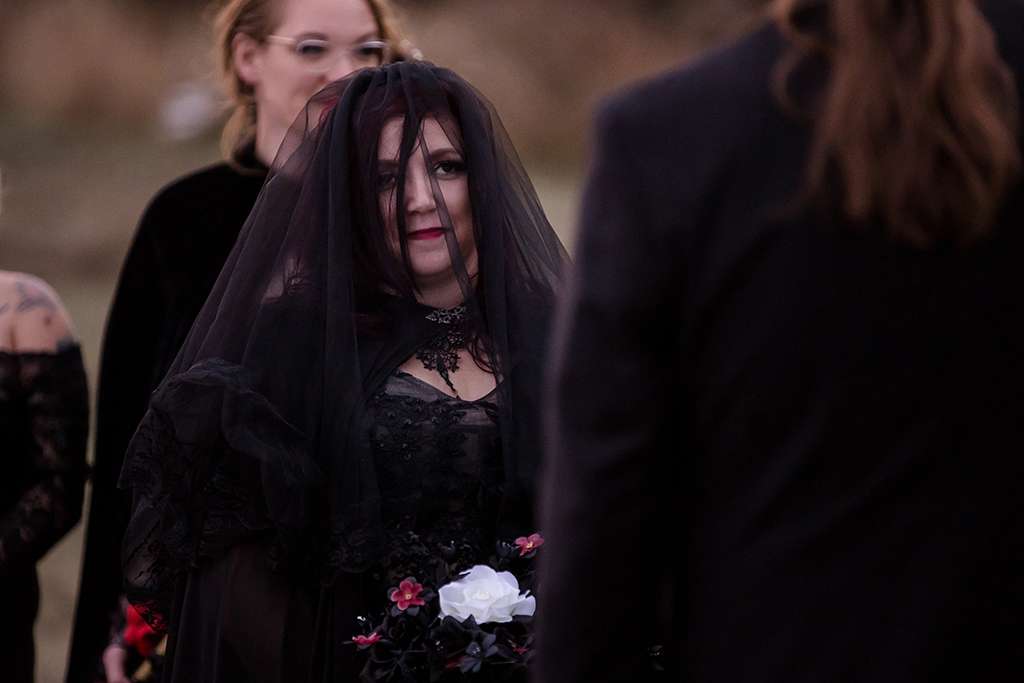 "It was so much fun planning within the gothic theme," the bride concluded. "It was hard work trying to co-ordinate everything, and we only had 28 guests! I can't imagine doing the same with a larger guest list. I wish I'd let people help more. It was hard for me to let go of control."