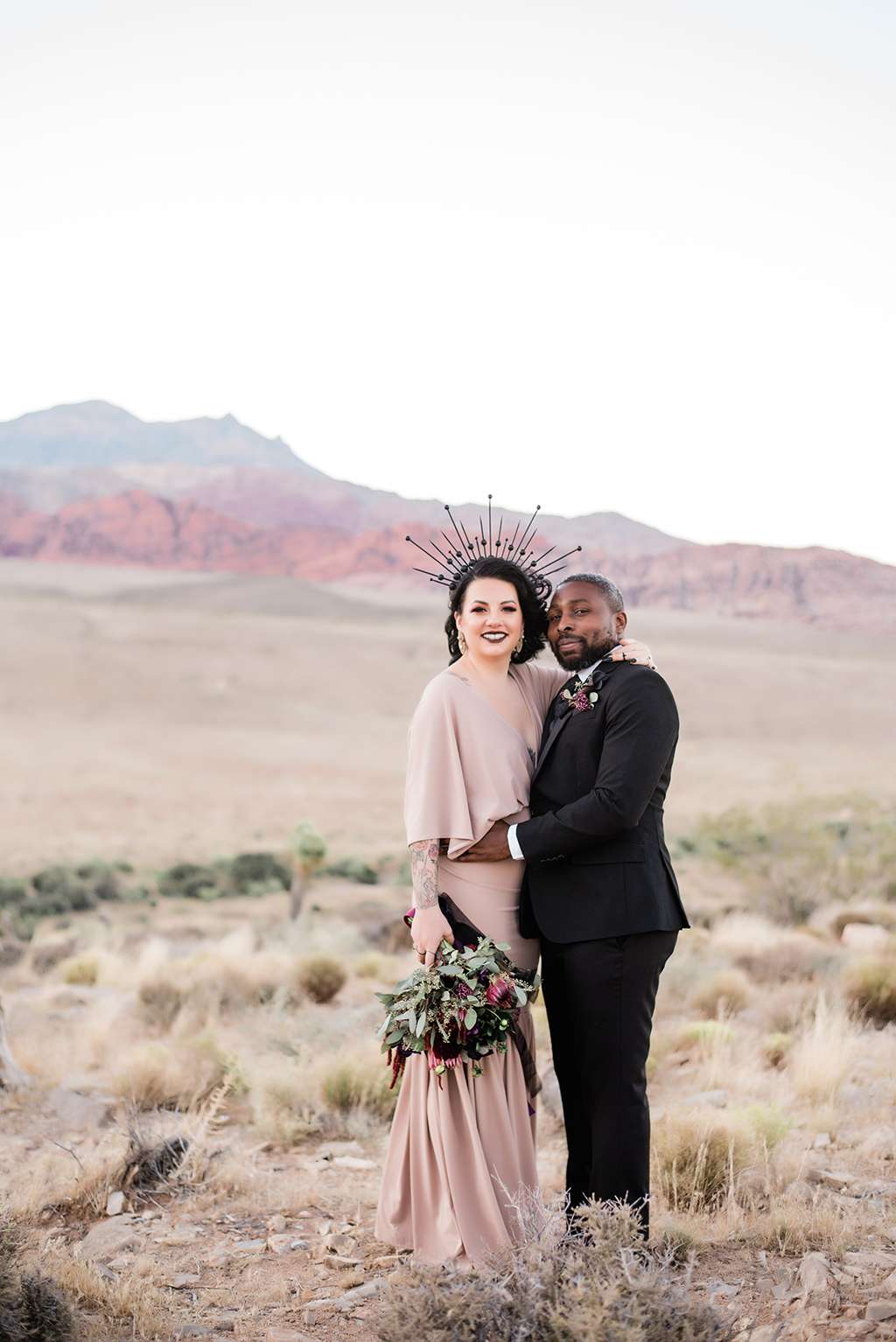 Emmanuelle and Terence had originally planned to get married at her parents house in Canada. With the global pandemic, it was impossible to have their families reunited and keep all their guests safe, so they decided to push back the family and friends wedding and elope. After three-years long distance, the couple decided that they couldn't wait any longer to get married and live together. They now reside in Delaware with Emmanuelle's son, their pet cat and newly adopted puppy. The most important thing for them was being together as a family.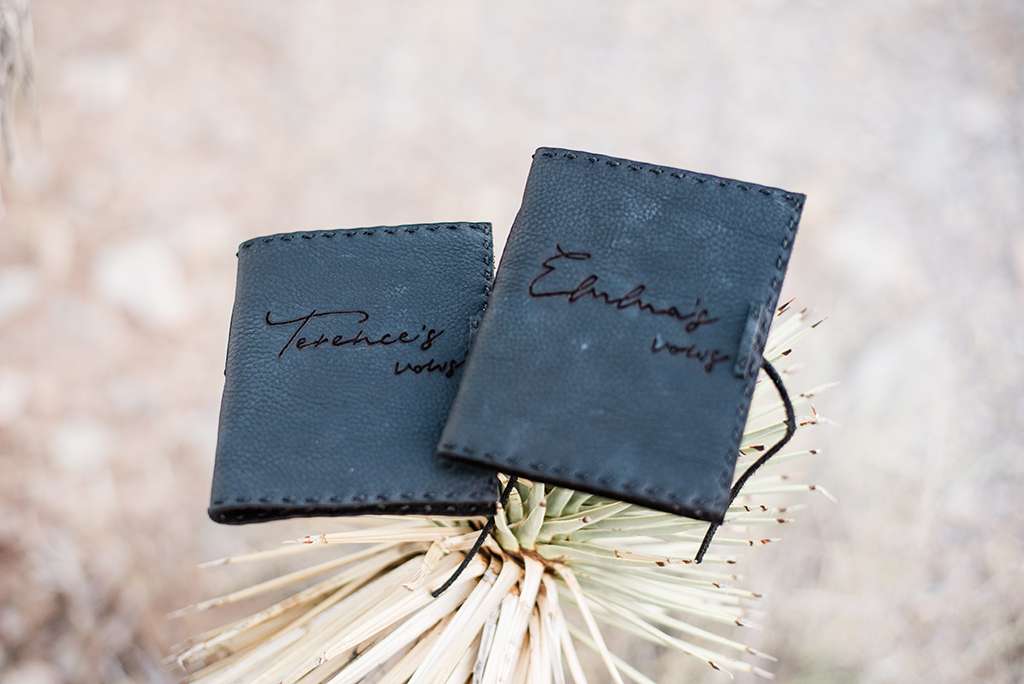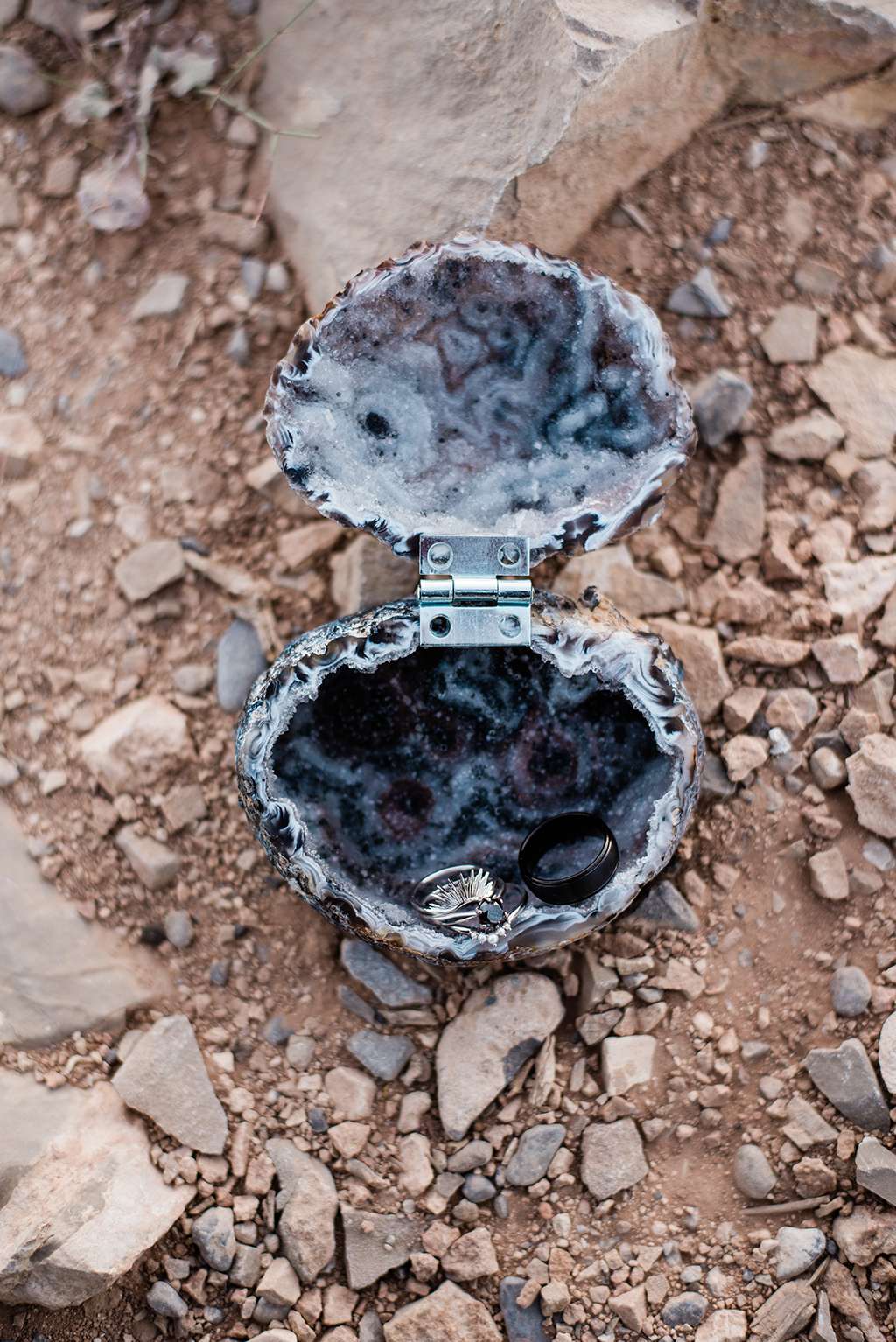 Inspired by the wonderful red and cream colours, they chose Red Rock Canyon in Las Vegas for their July elopement. Being long distance, the couple employed Cactus Collective Weddings to handle the whole thing, from photography to planning, location scouting to florals.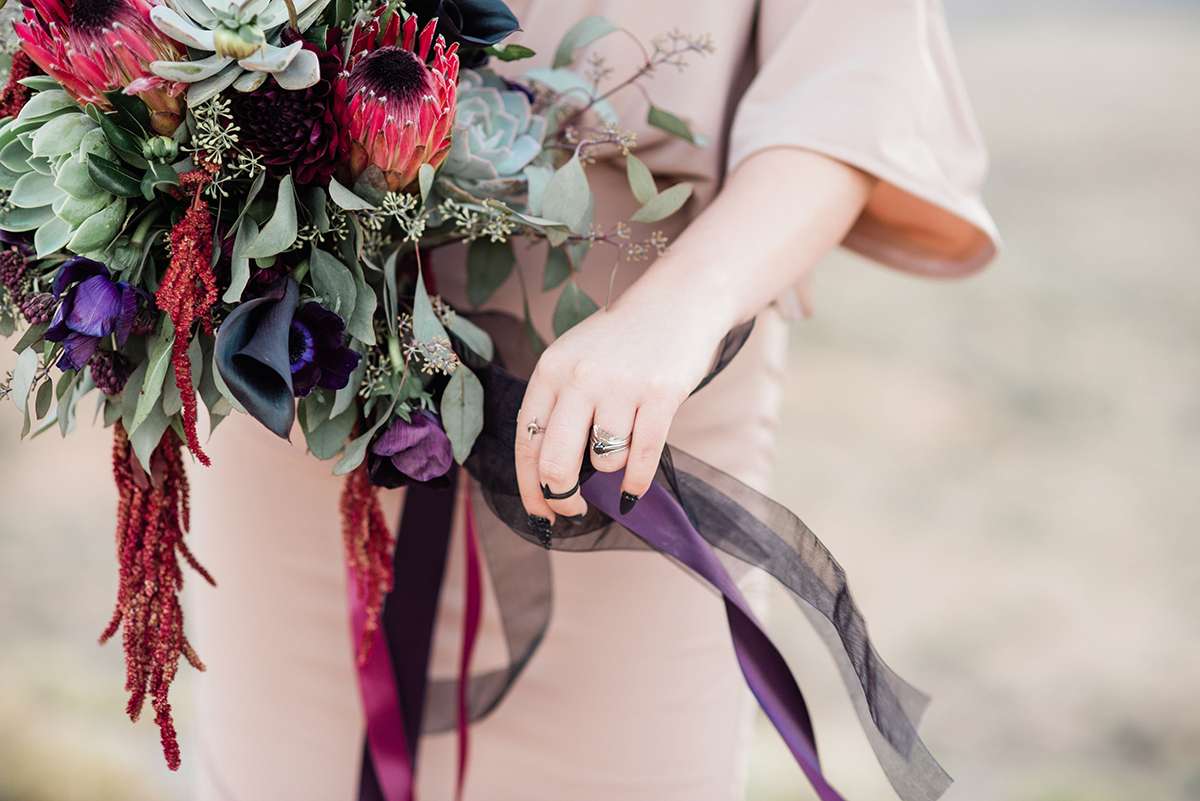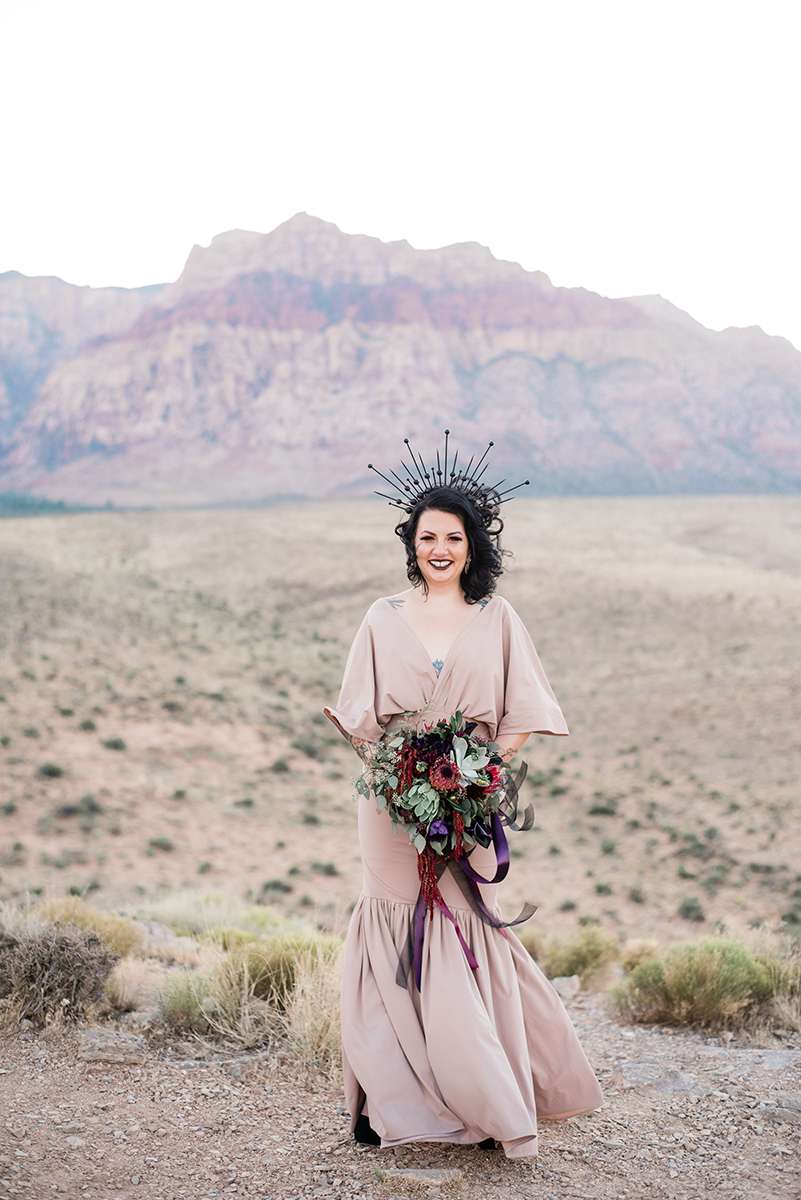 Emmanuelle decided to keep her planned white wedding dress for their family celebration, and originally thought she'd explore having a black gown for the elopement, as she's an 'all black everything' kind of gal. However when she saw the tones of their desert ceremony location, she decided on a beige Design by C Maternity gown via Etsy. Her headpiece was by another Etsy seller, Heds Threads, with jewellery from small businesses, too.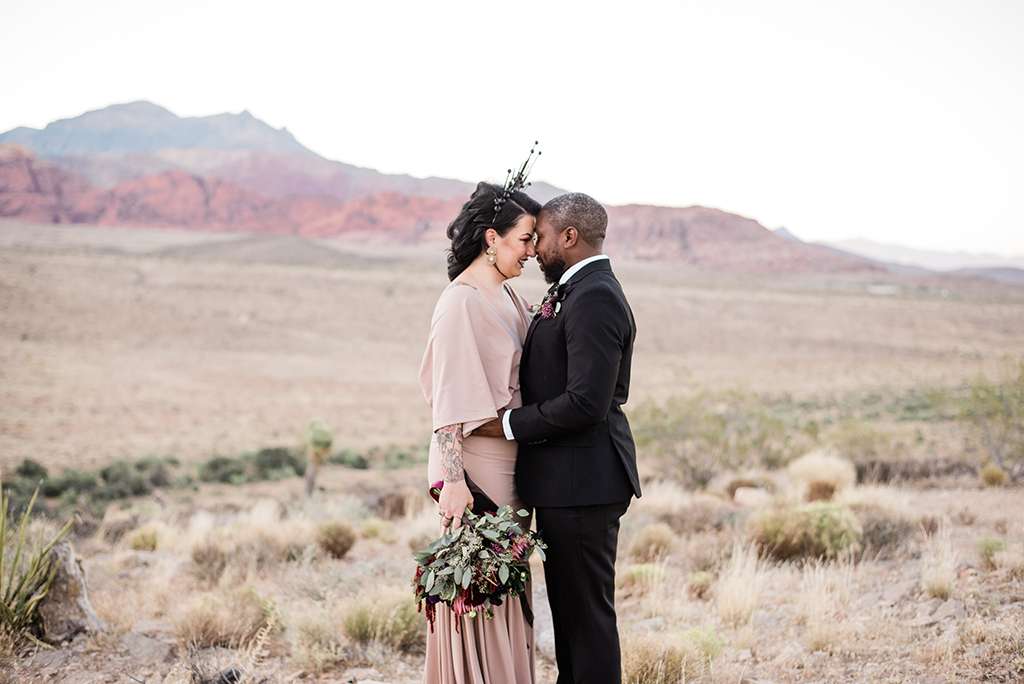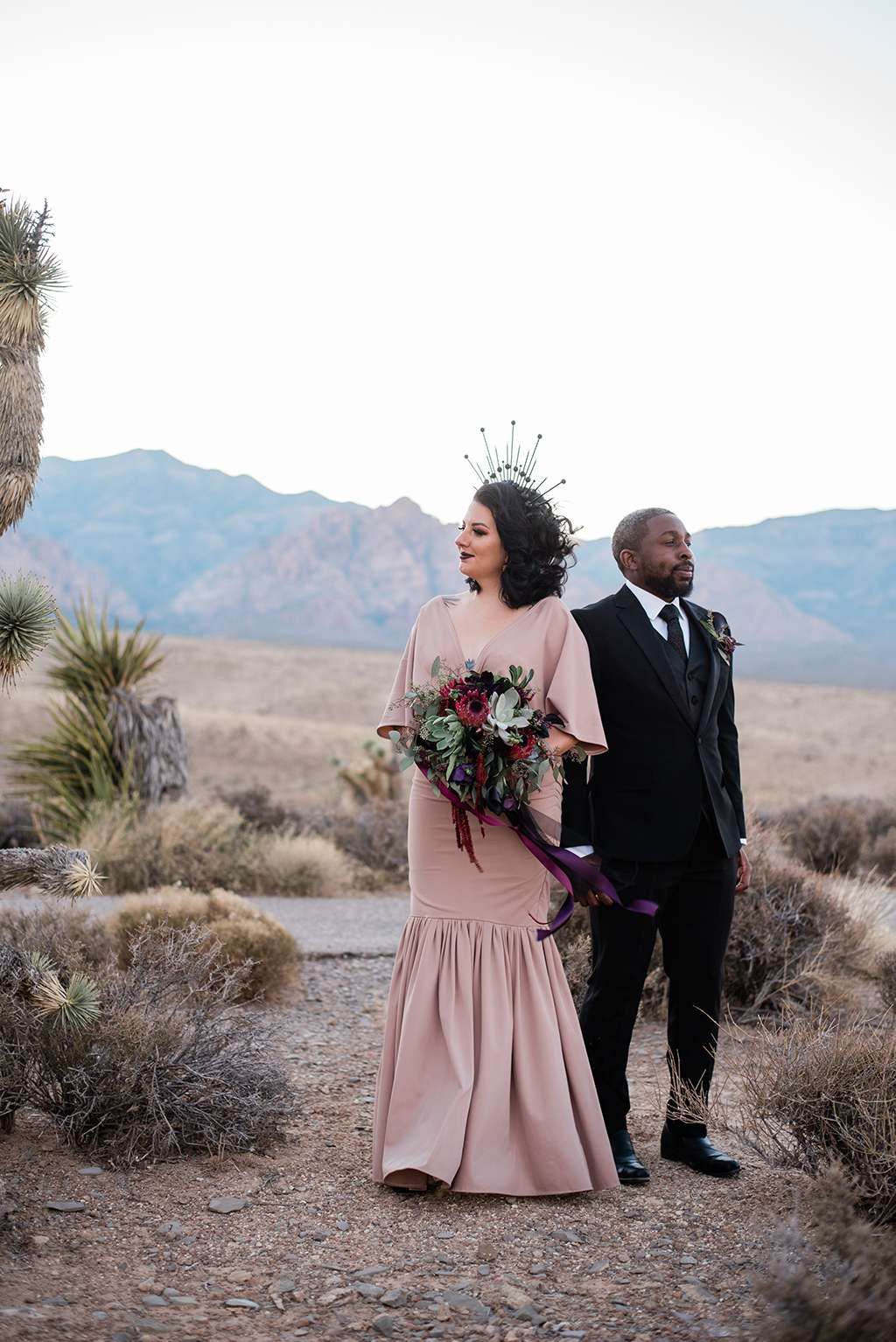 The couple have a particularly lovely reason for their ring choices. Emmanuelle told us; "Terence proposed with a black diamond from South Africa (where he lived for many years) in Victoria Falls, Zimbabwé, his home country. I chose to pair it with two wedding bands. The bottom one, shaped like the sunset, was chosen to represent Terence, the sunniest personality I have ever met and to remind us of our sunset wedding. The pearls represent the moon. Ever since I was a child, my mother has told me that I have a 'beautiful moon face'. The moon has finally found the sun and we have decided to represent this union in our ceremony, with the rings for example, as well as my crown.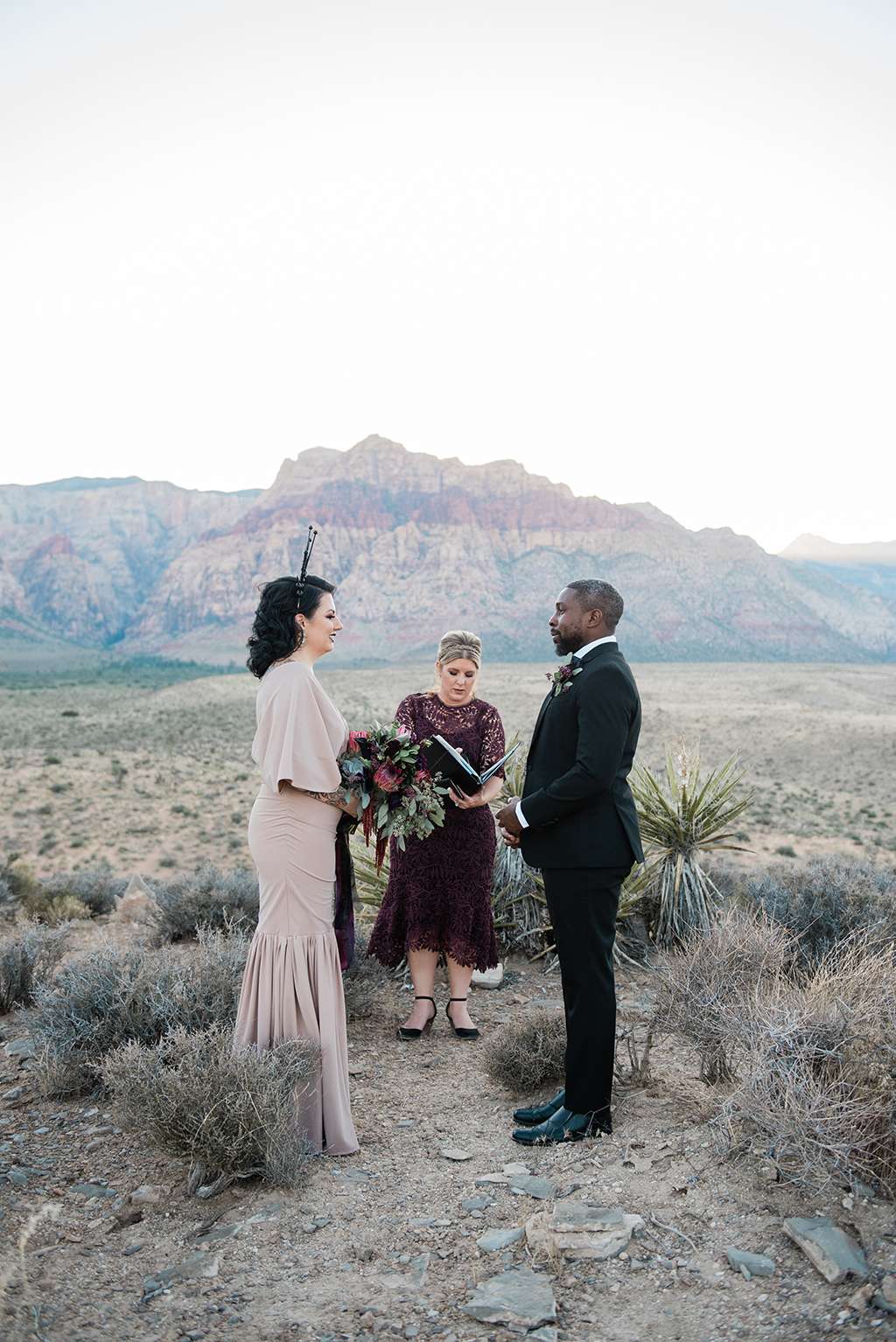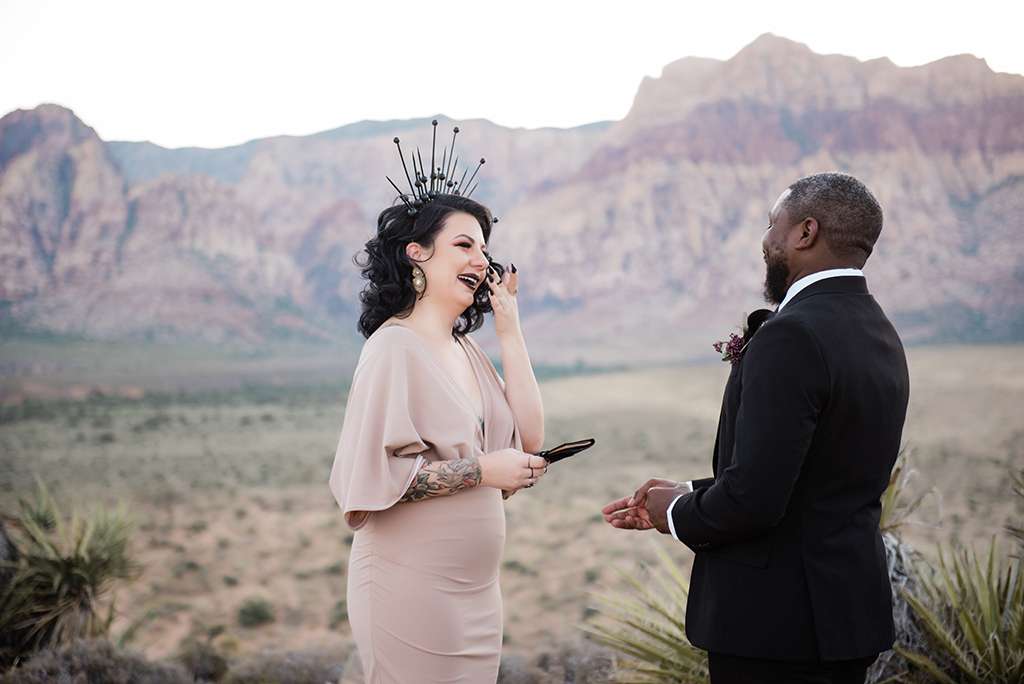 Their ceremony, held at sunset, was particularly emotional. "It was absolutely lovely. Being just the two of us, we gazed into each other's eyes the whole time. There were a lot of happy tears and laughs during our vows. It was an intimate and precious moment." They celebrated with an American classic – donuts! – and planned the rest of their lives together.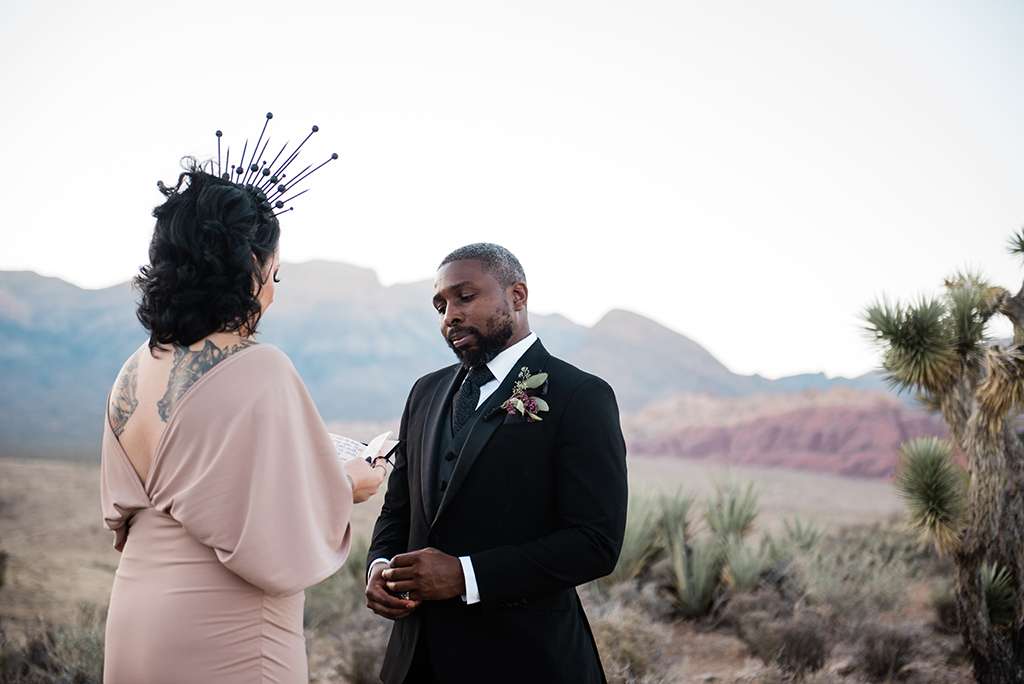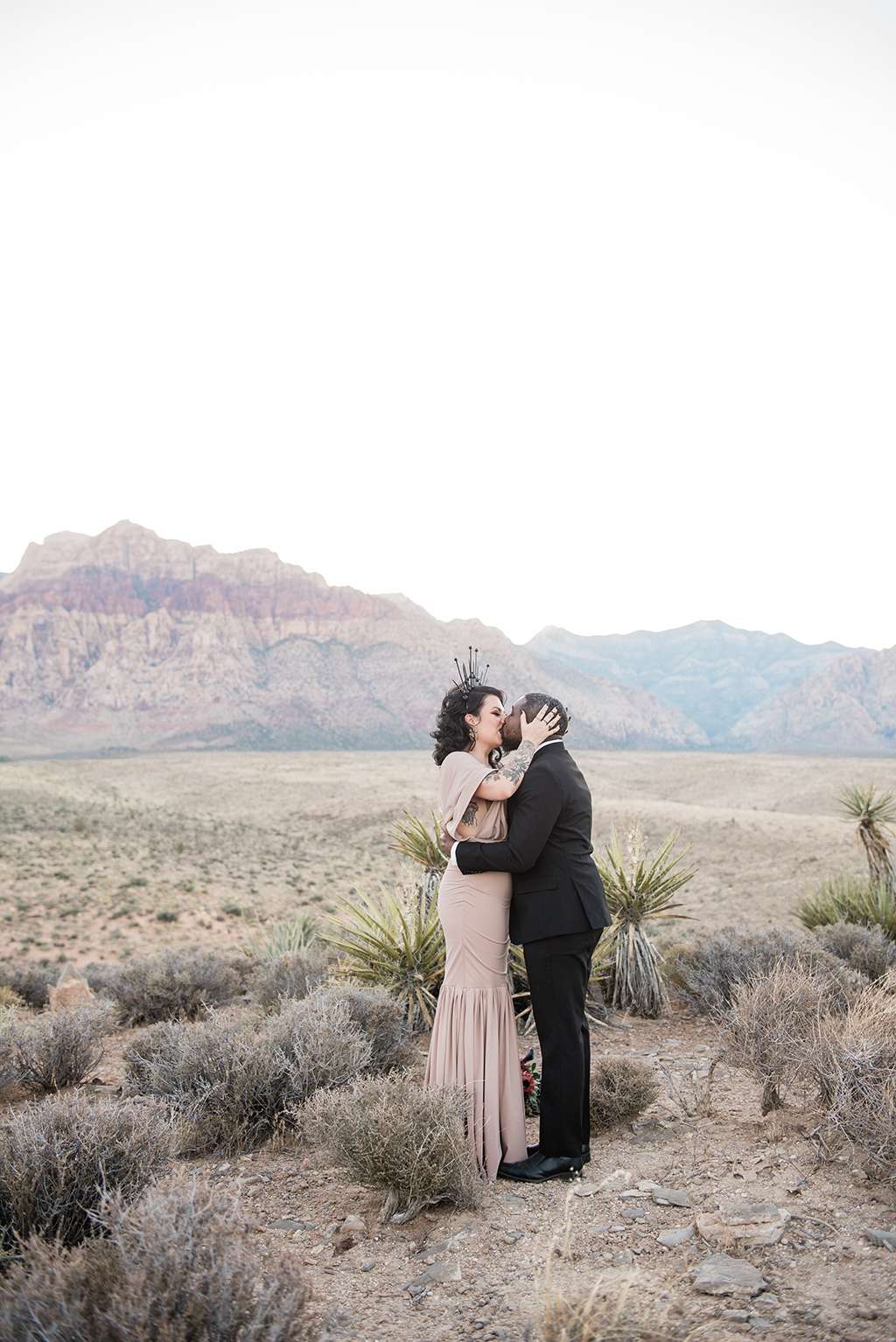 "We wholeheartedly recommend anyone else considering eloping to have a company handle all the details," the bride concluded. "We found it extremely convenient that the company took care of everything and suggested vendors for the things that were not included. It was headache free during this very stressful year."