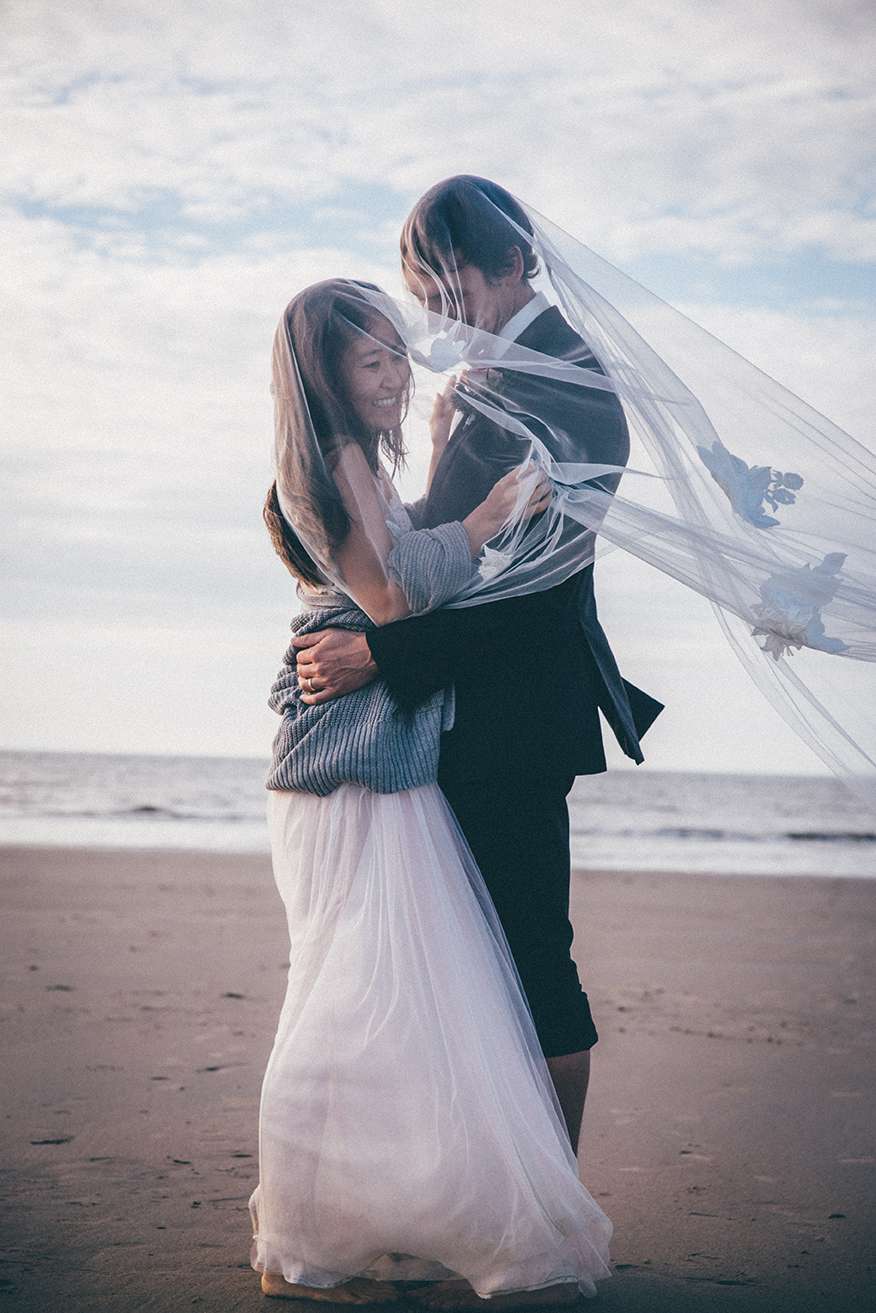 Yoko and Koen met at the University of St Andrews in Scotland (fun fact, Yoko's bridesmaid met her soon-to-be husband at the same time as he and Koen were friends!) which also inspired the fairytale theme of their wedding. The bride, from the US, and the groom, from Belgium, chose Castle Saint Hubert in Ronse (Koen's hometown) as their venue.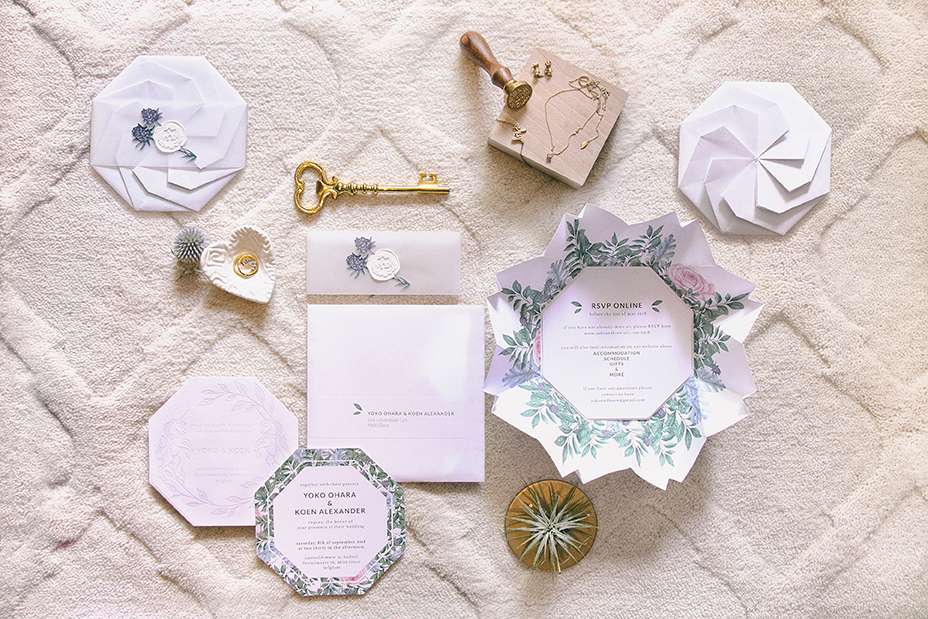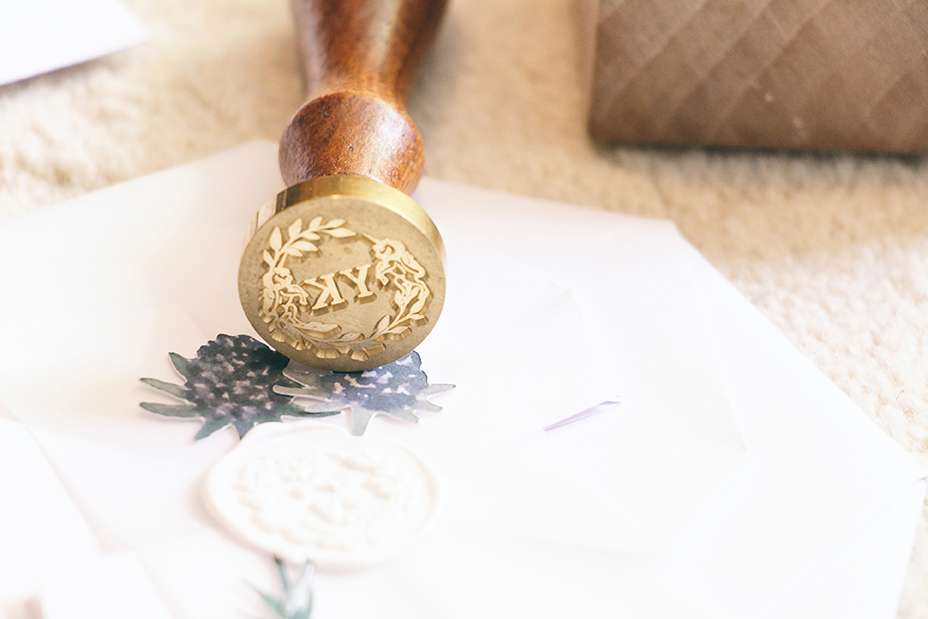 The bride explains. "Koen and I both received our Master's degree from the University of St Andrews which was where Prince William and Kate Middleton had also studied and met. To tease me, my friends would often ask if I had met MY Prince Charming so, it came naturally for us to have a fairytale themed wedding! We also incorporated unicorns, the national animal of Scotland, in a subtle way throughout the wedding such as in our wedding logo, Koen's cufflinks and photobooth mask."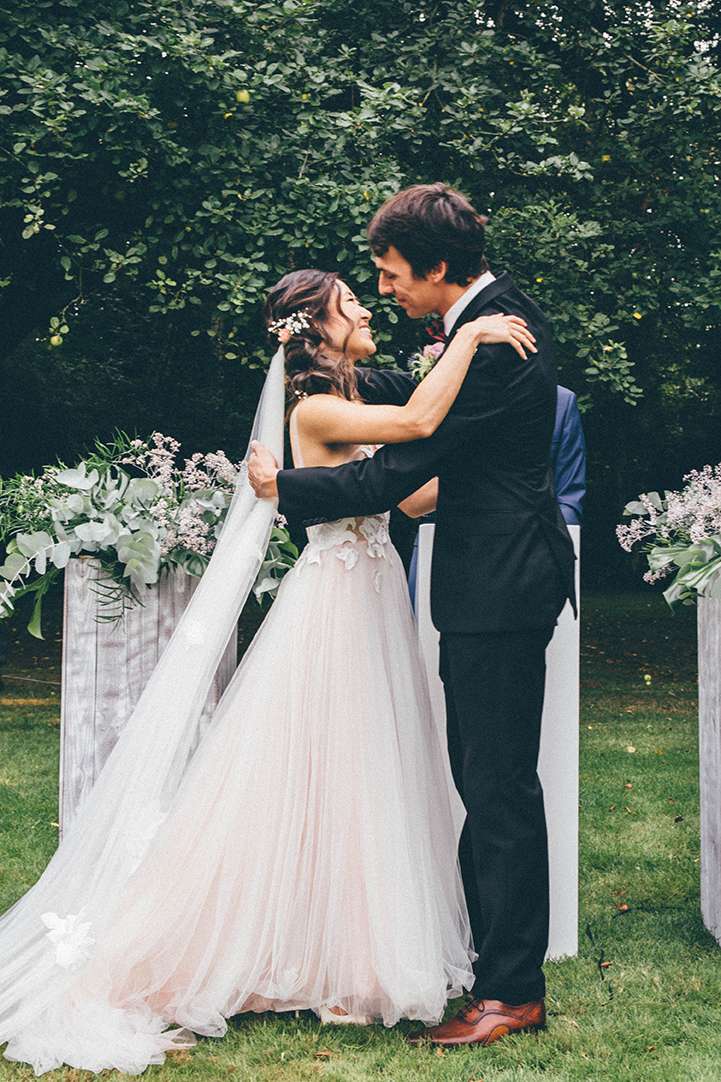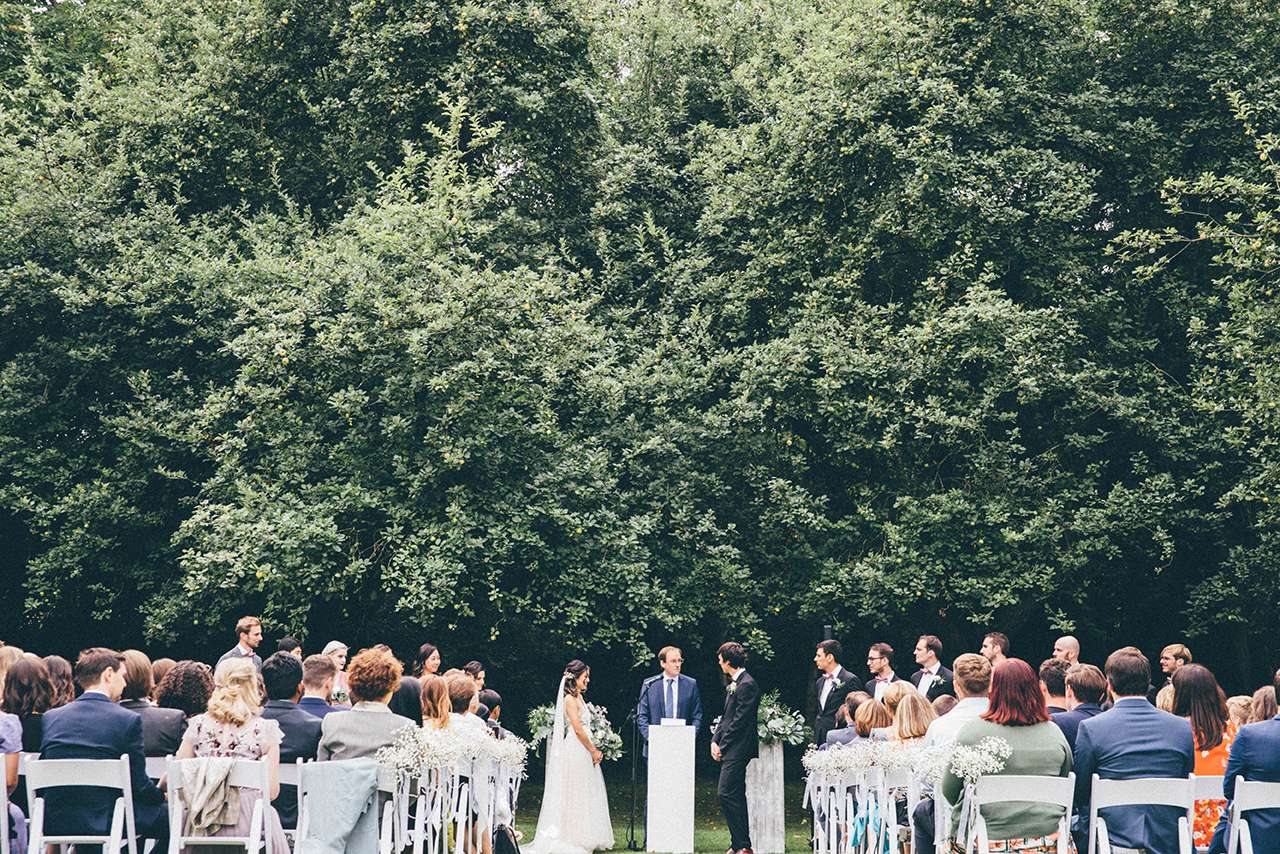 They also wanted to include their personal heritages and background as much as they could. "The entire wedding schedule was based on a typical Belgian wedding and while most parts were similar to ones from the US, some parts were very different such as having the wedding go on until 4am!", she bride said. "Cocktail hour was also different, where people lined up to come give us kisses on the cheek, their greetings and gifts."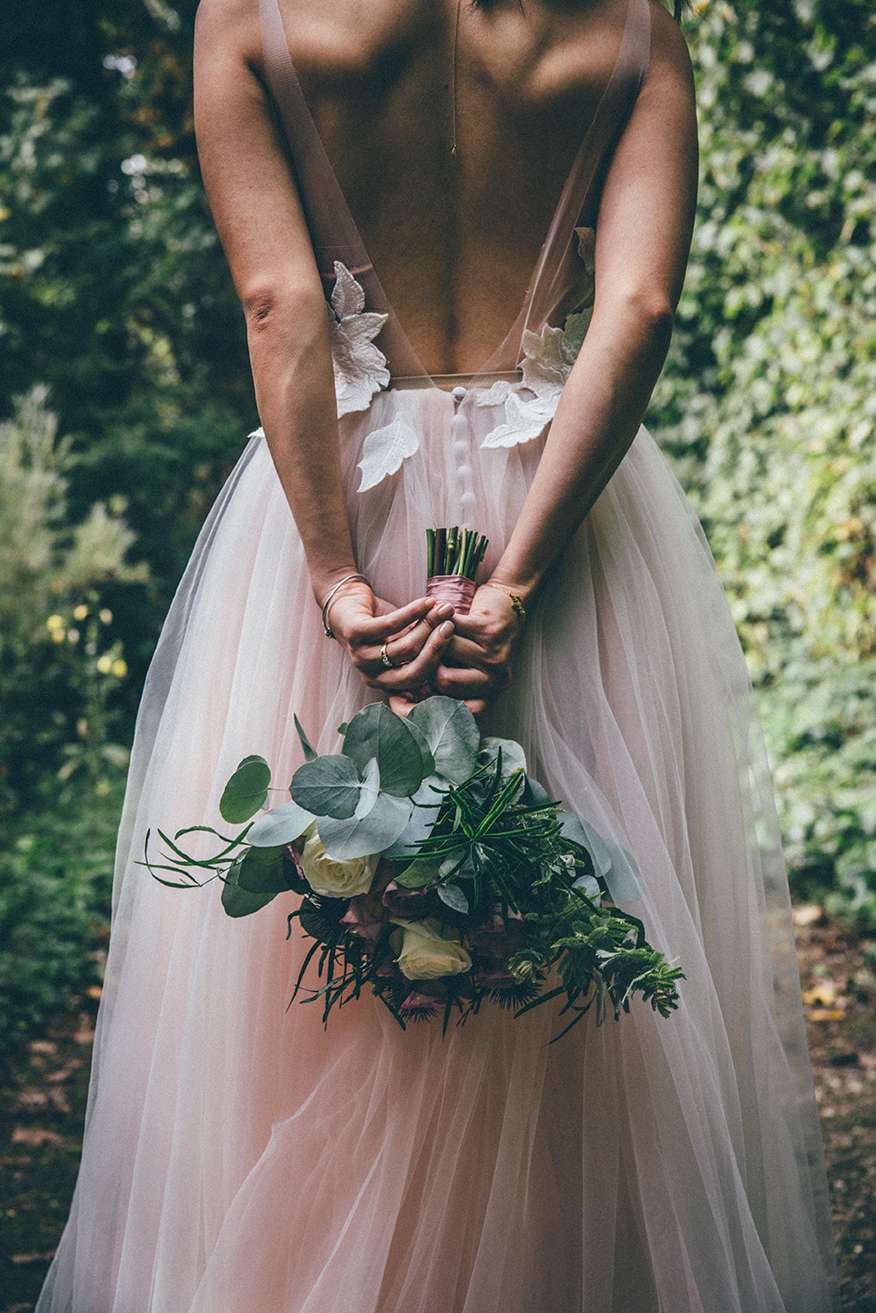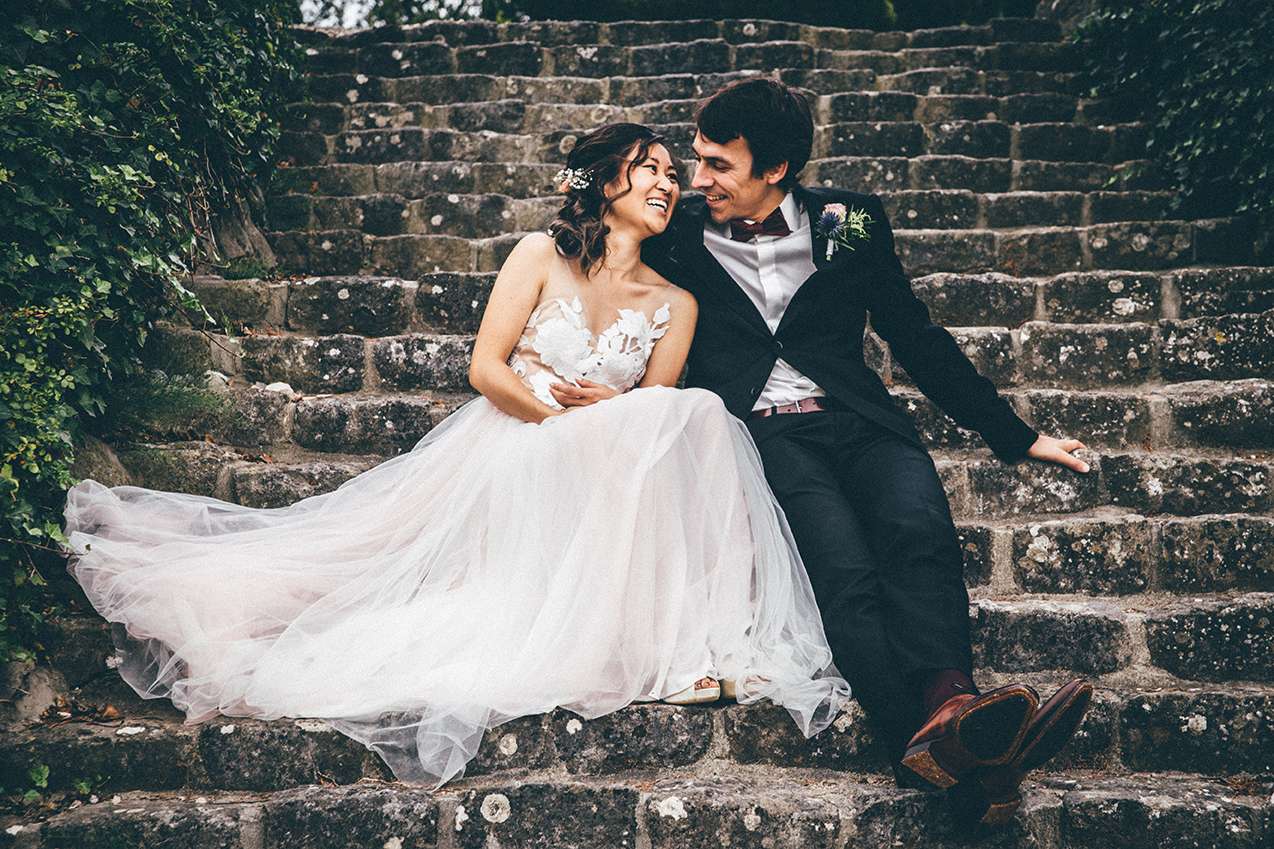 The bride's ethereal light pink wedding dress and veil were designed and made by one of her bridesmaids, who is a fashion designer. For the evening party she changed into a pair of white high waisted trousers, a white crop top, a white lace shawl from Tadashi Shoji and comfortable Adidas Stan Smith trainers.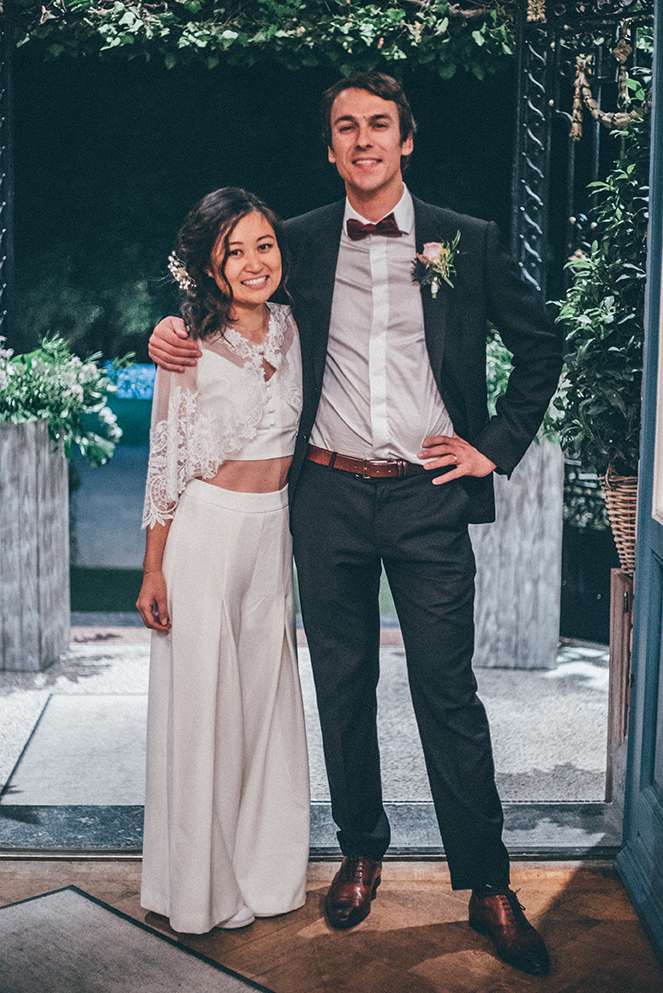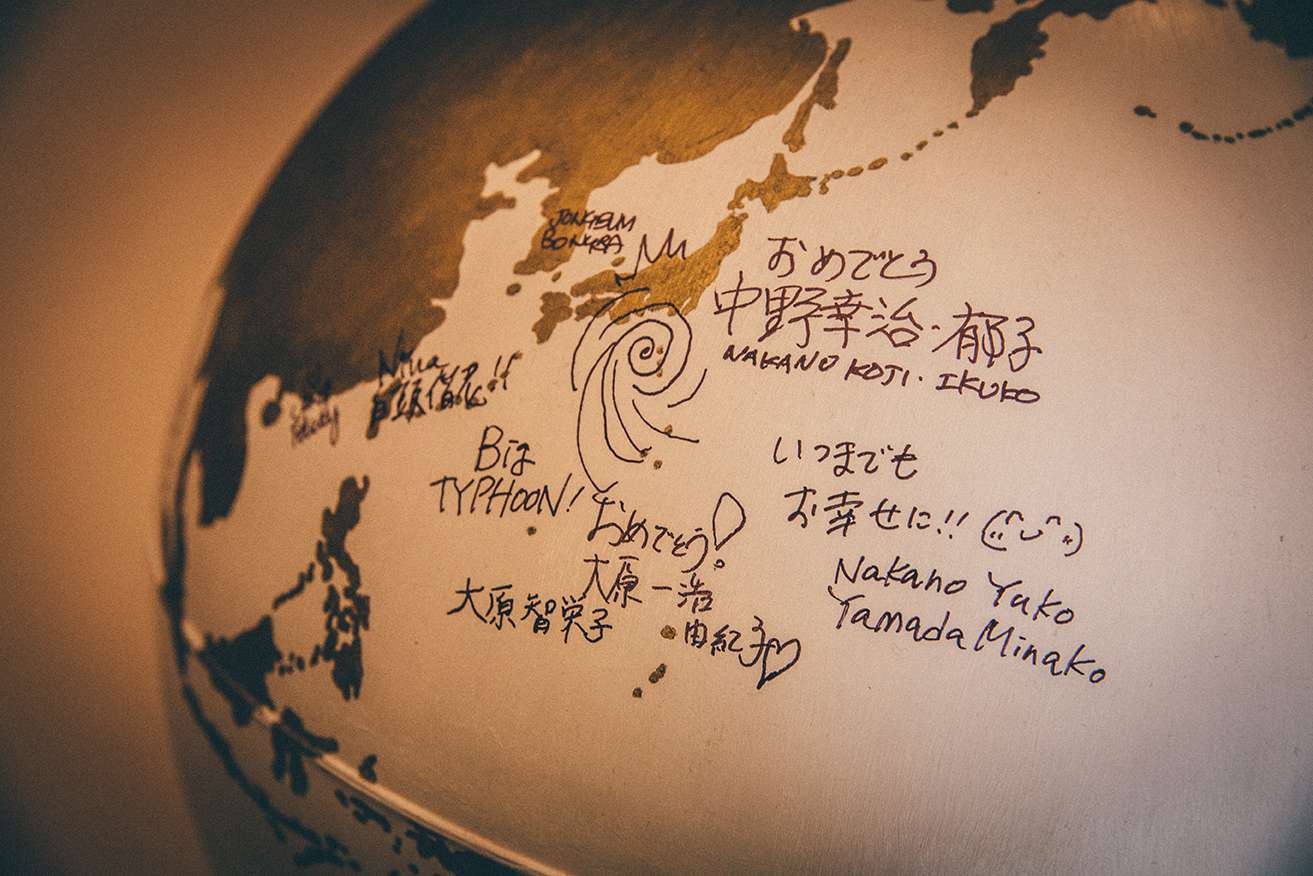 The ceremony was held on the castle's lawn surrounded by trees. They had a musical piano trio (piano, cello, and violin) play for the entirety of the ceremony. "Right before the ceremony began, they played various songs including theme songs from Ghibli movies", said Yoko. "For the processional we had the trio and one of our friends, a professional opera singer, sing Auf Flügeln des Gesanges by Felix Mendelssohn. With Koen's uncle officiating the wedding, it all felt very personal and touching. The recessional music played by the piano trio was Here Comes the Sun by the Beatles and the postlude music was Clair de Lune by Claude Debussy."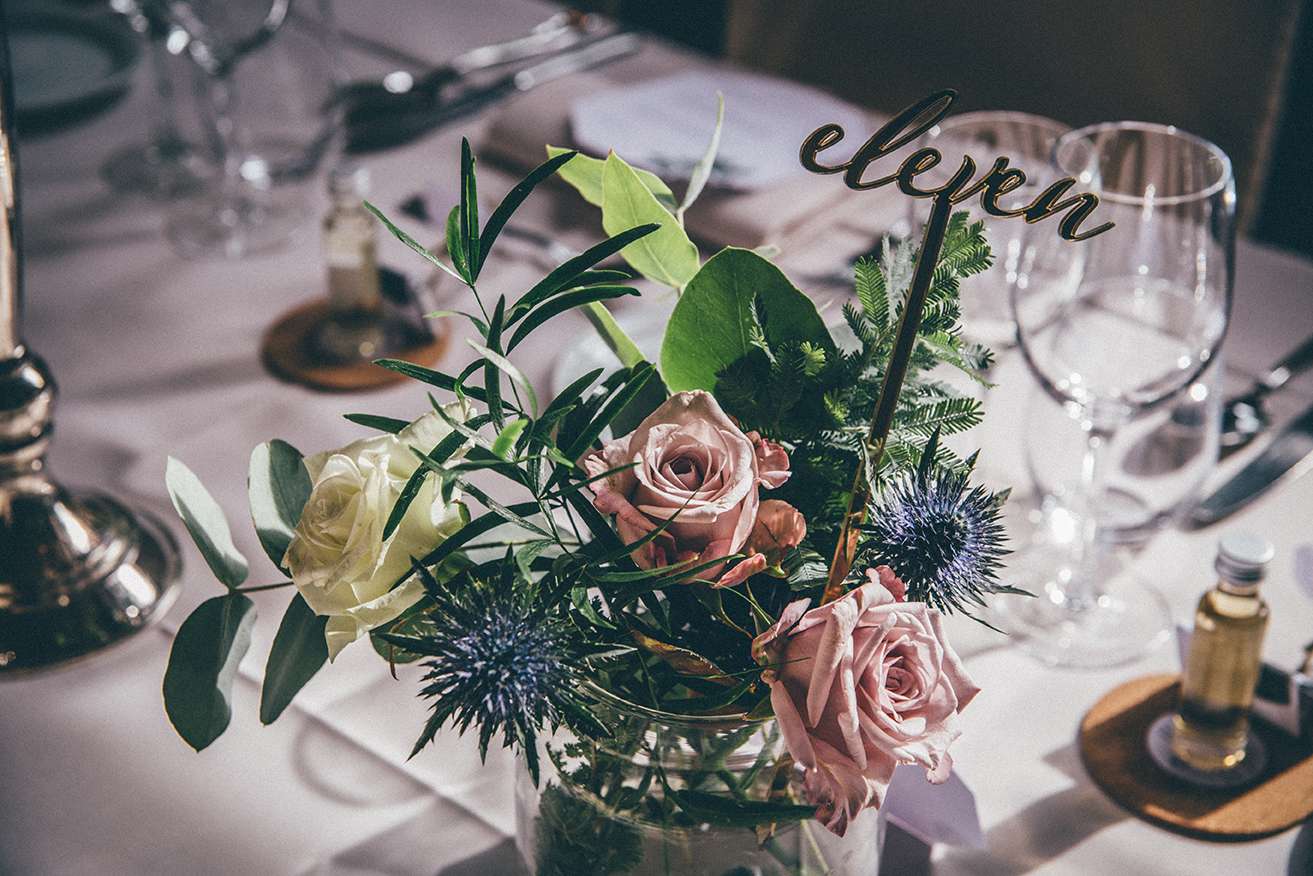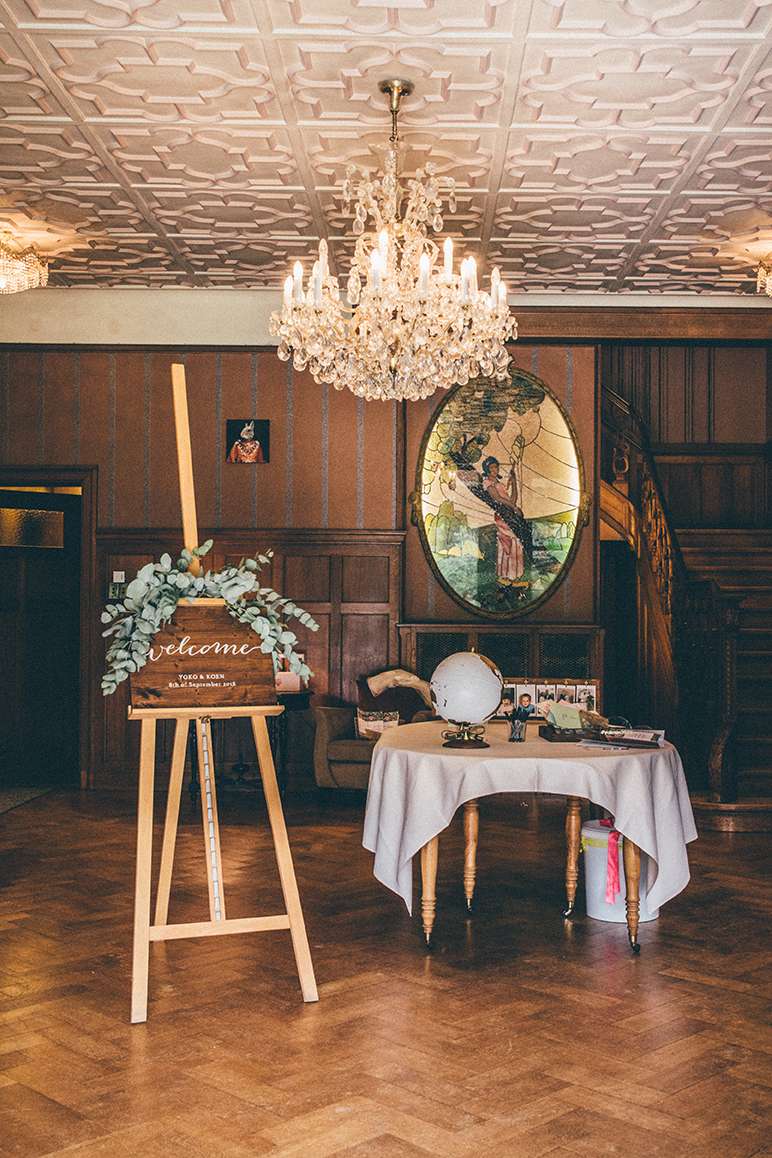 Hiring Two Perfect Events, who are based in California, to help them plan their destination wedding ended up being one of their best decisions. The couple wanted to be hands-on, and Two Perfect Events helped them make their vision a reality. "The Two Perfect Events team and I had a wonderful time designing and making everything", Yoko continued. "I painted leaves and flowers as the base of the invitation suite and as a way to incorporate a bit of my Japanese culture into the invitation, I designed and folded octagonal origami envelopes. We also made the menu cards, wedding program, seating chart, time capsule, photobooth strip design, favours and other signage."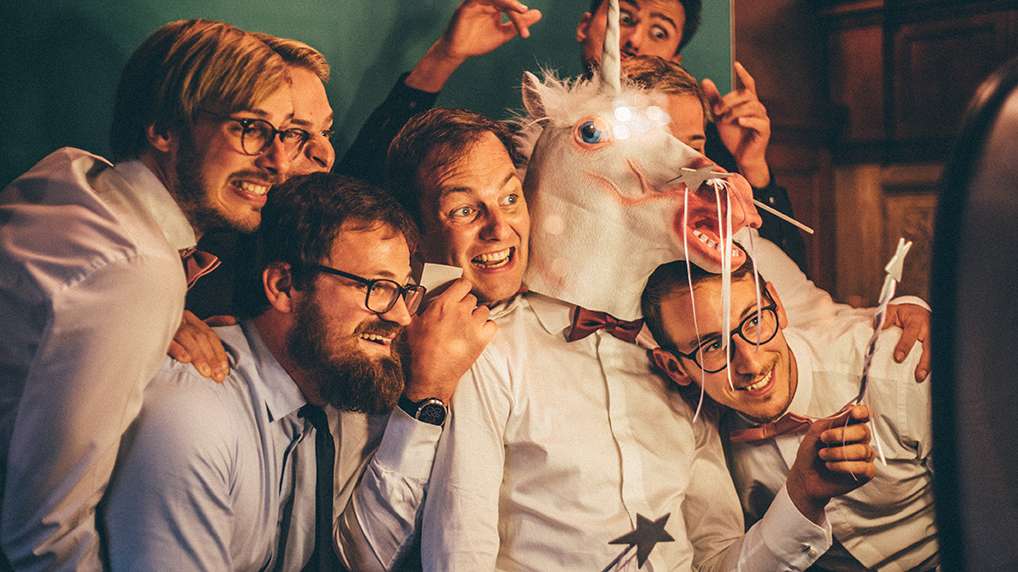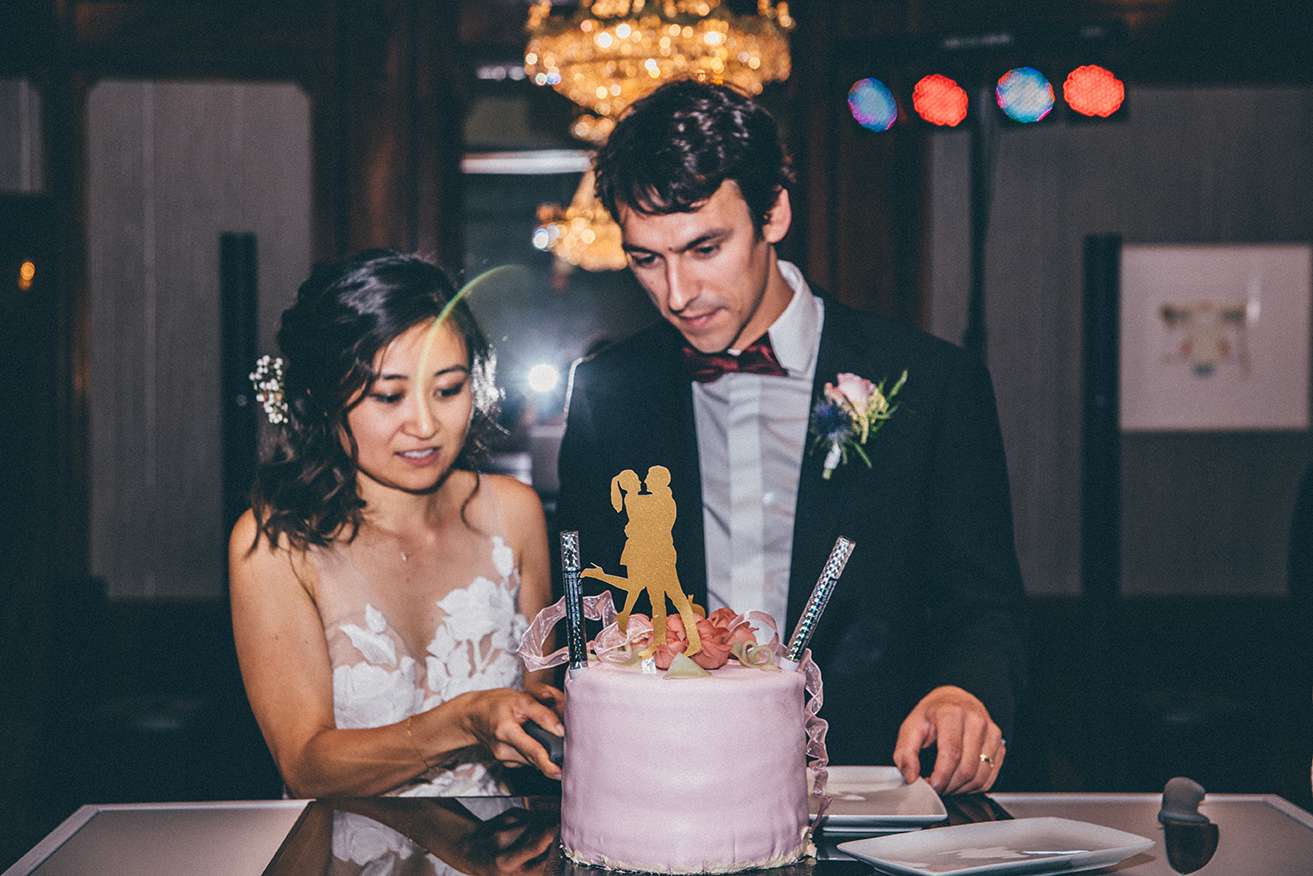 "We made everything in three languages – English, Dutch and Japanese – which was actually the hardest part about planning our wedding! It was extremely difficult to translate everything as translation comes with culture and is not just word for word. I definitely do not regret doing it though and would do it again as we learned a lot but it was the least enjoyable and most frustrating part."
"The only thing I'd do differently about our wedding now is to have incorporate more parts of a Japanese wedding into ours", the bride concluded. "We were thinking of having a barrel full of sake to hand out to guests in square wooden cups but it needed to be flown in from Japan and it was quite a bit out of our budget so we gave it up. Perhaps now that I look back on it, I regret not having it so if we were to redo our wedding, I would redistribute our budget accordingly to be able to fit it in."