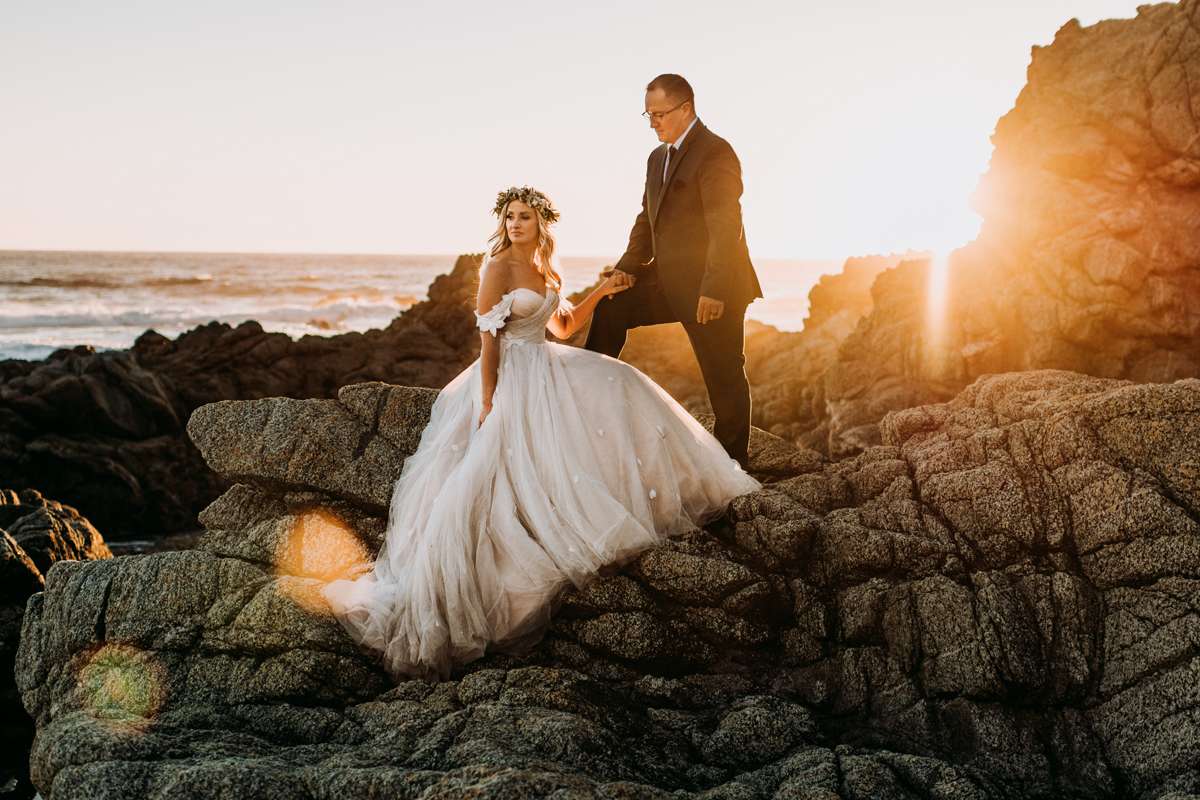 The best thing about deciding to elope, is that it opens up so many possibilities of where and how you can do things. For Lisa and Bill, who were married in June, they chose the places that they feel happiest to be married – up on the cliffs in Big Sur overlooking the pacific ocean. They then had their portraits taken in a woodland, surround by groves of Redwood trees.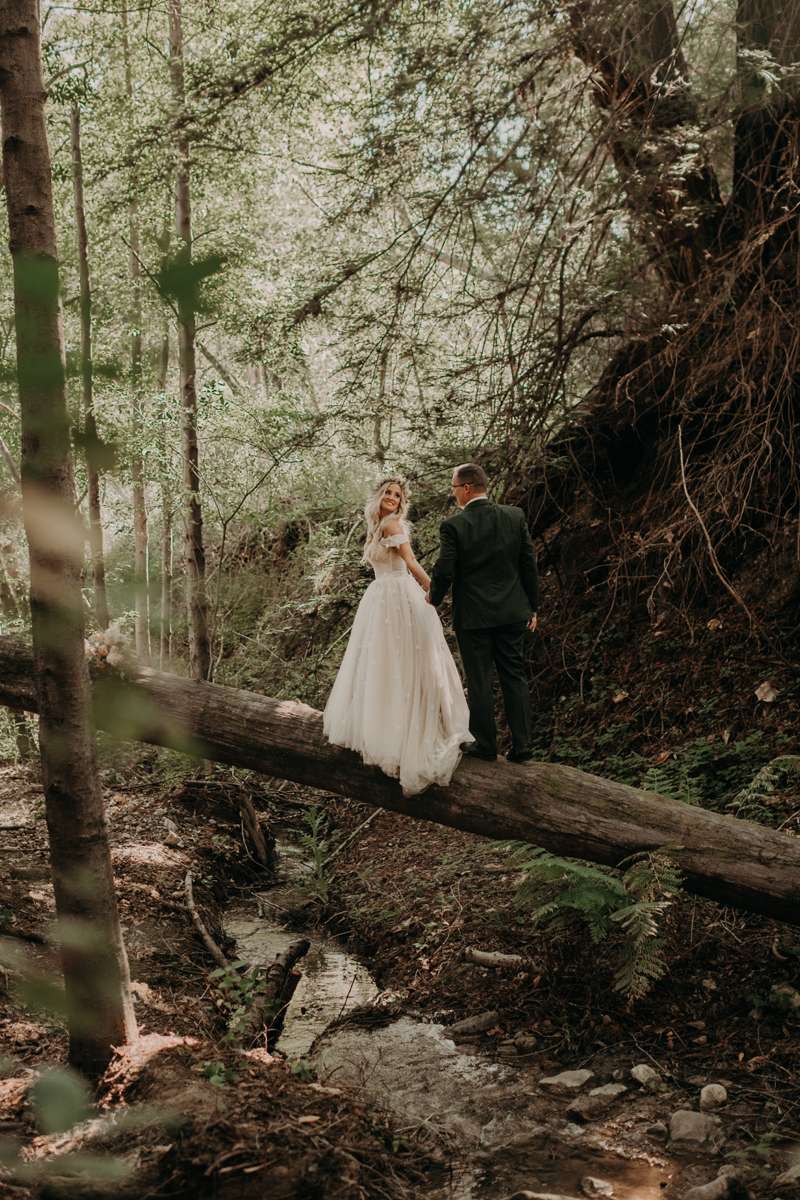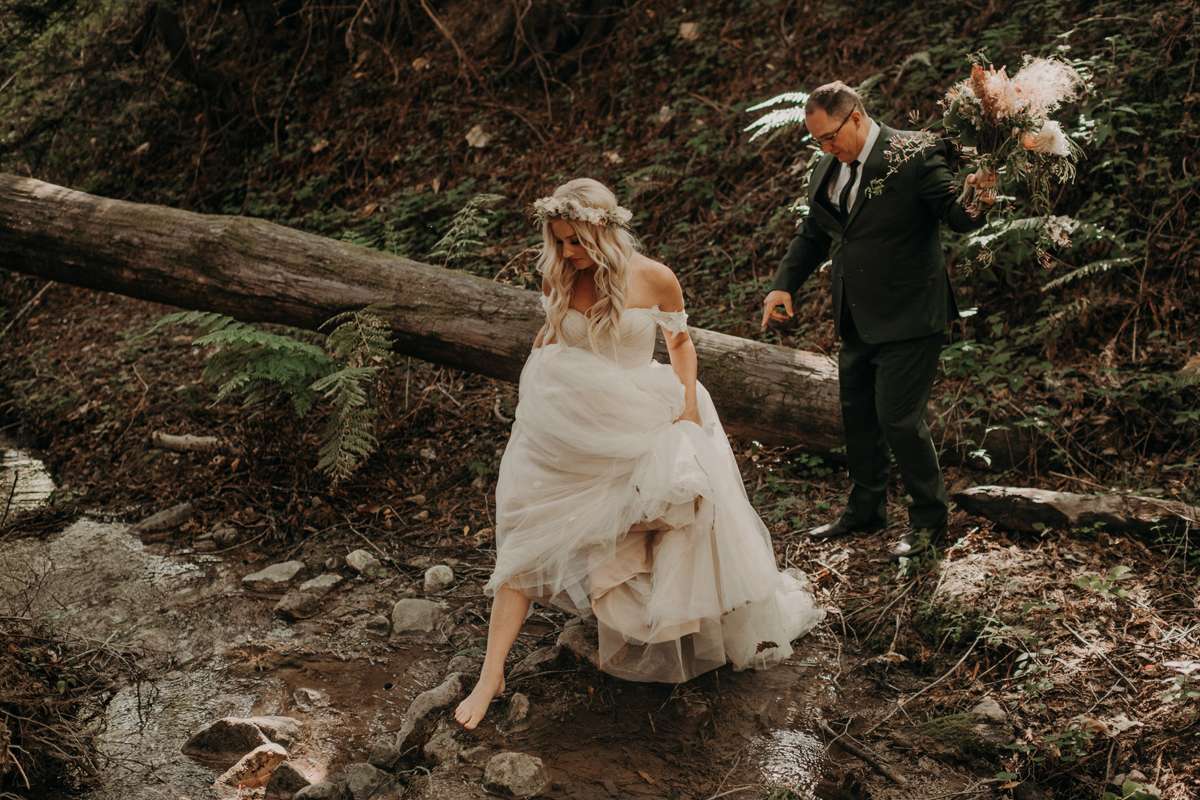 "As hikers and outdoor adventure enthusiasts, this was the perfect way for us to get married," the bride writes, "Our love for nature and our planet was our inspiration; putting that designer dress to work and hiking to the most epic views was exactly our vision for that day."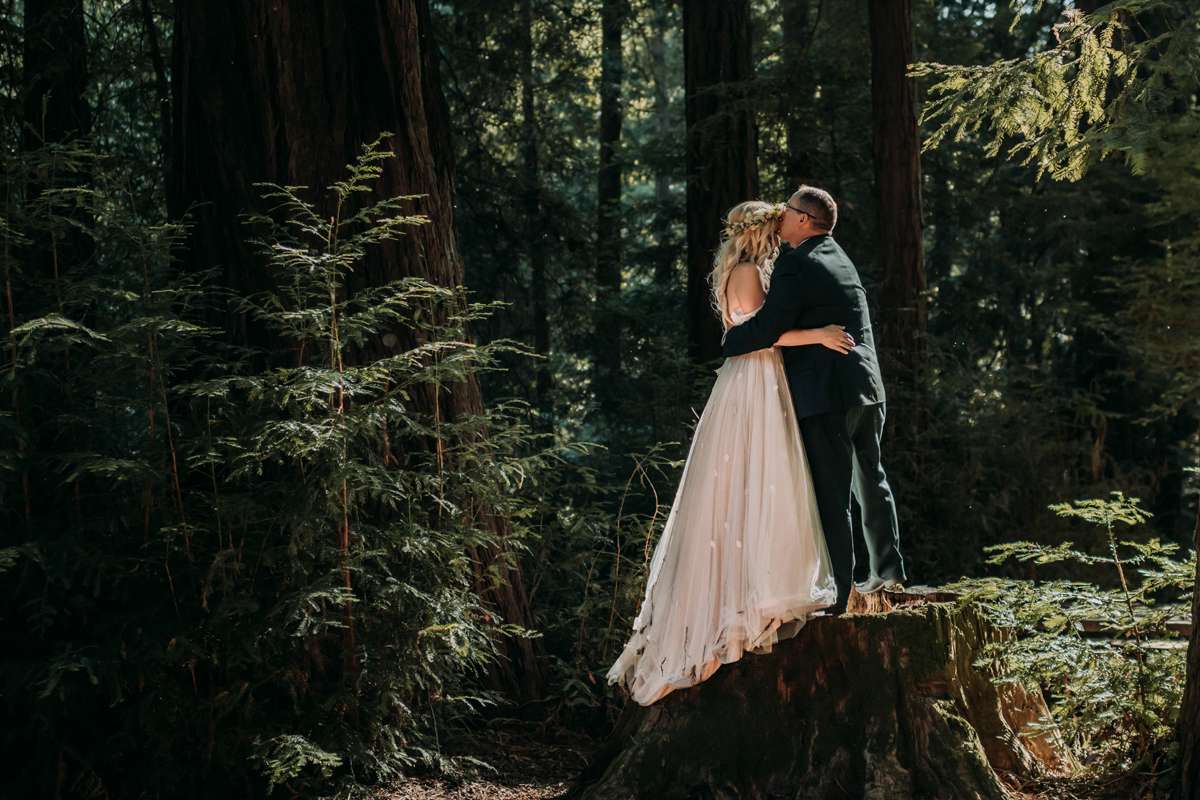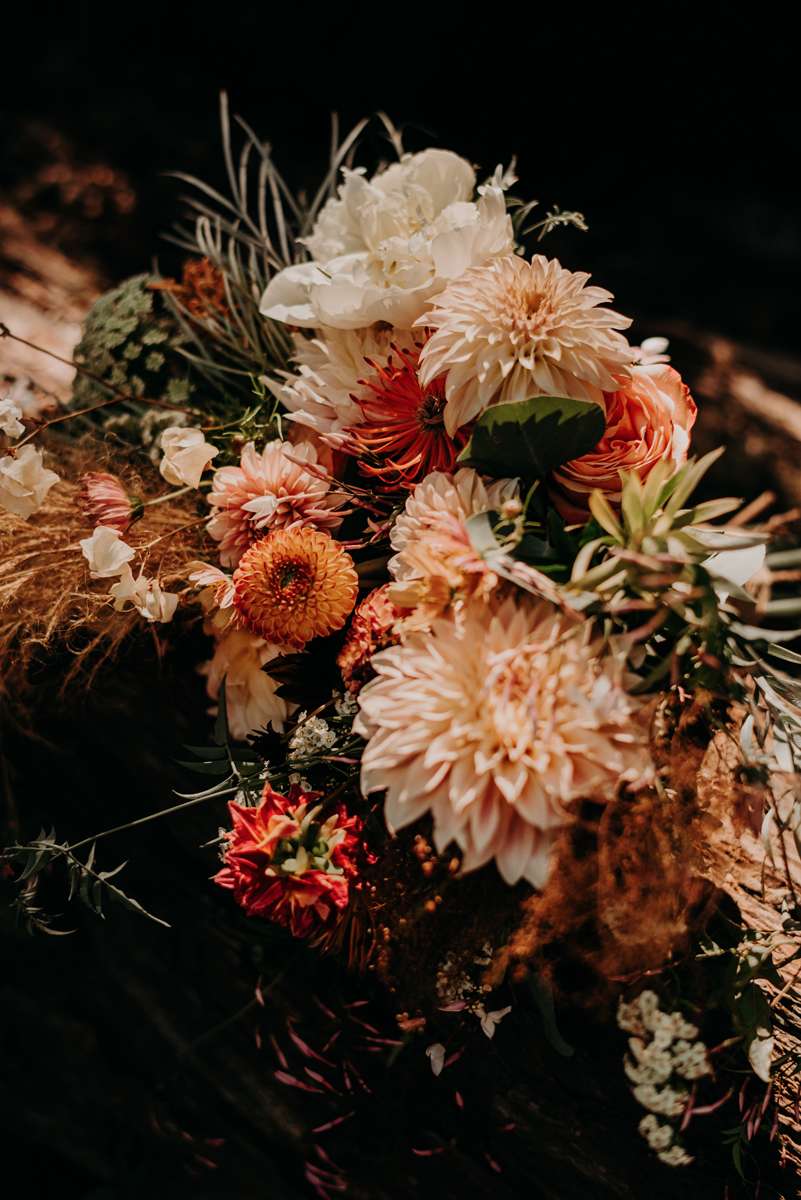 The day started with them getting ready together, they then met their photographer and chased the California sunlight into the trees, exploring the quiet streams and climbing trees on the forest floor. Then it was on to the blooms of summer wildflowers that covered the coastal cliffs over the pacific ocean where they stood on Soberanies Point, in the midst of the setting sun, to say their vows.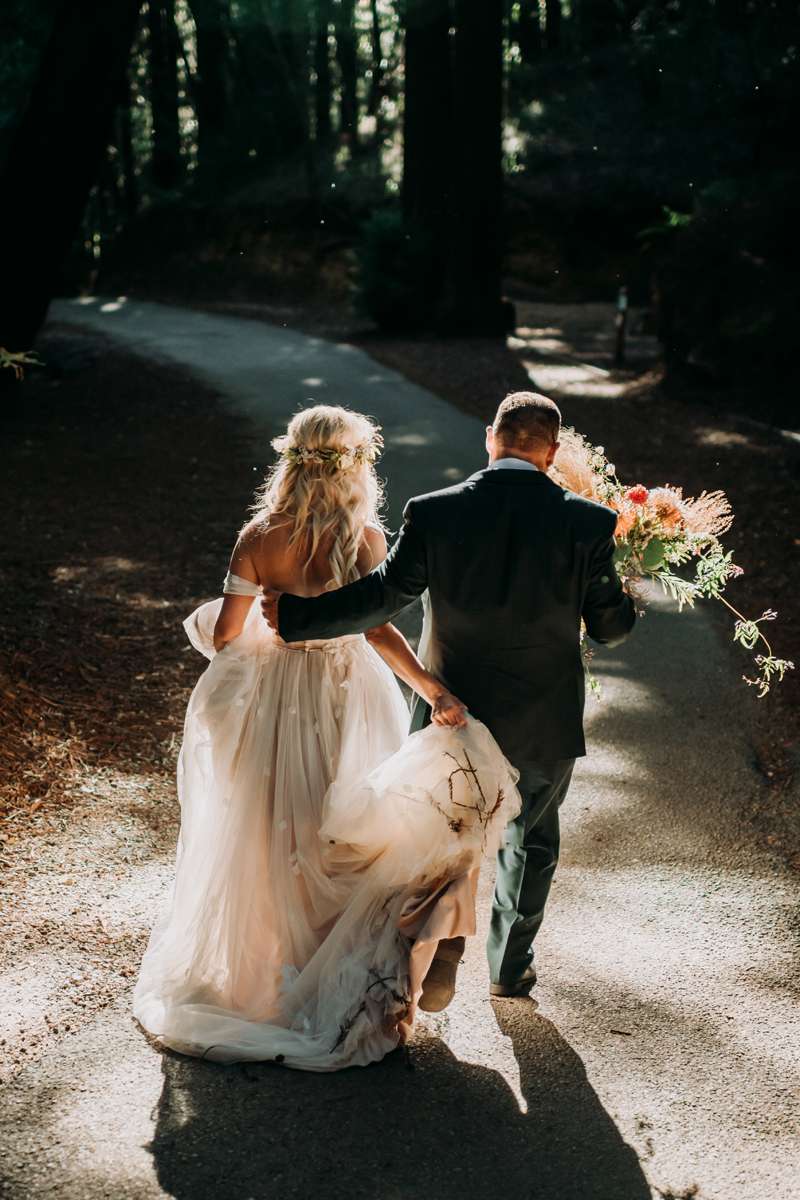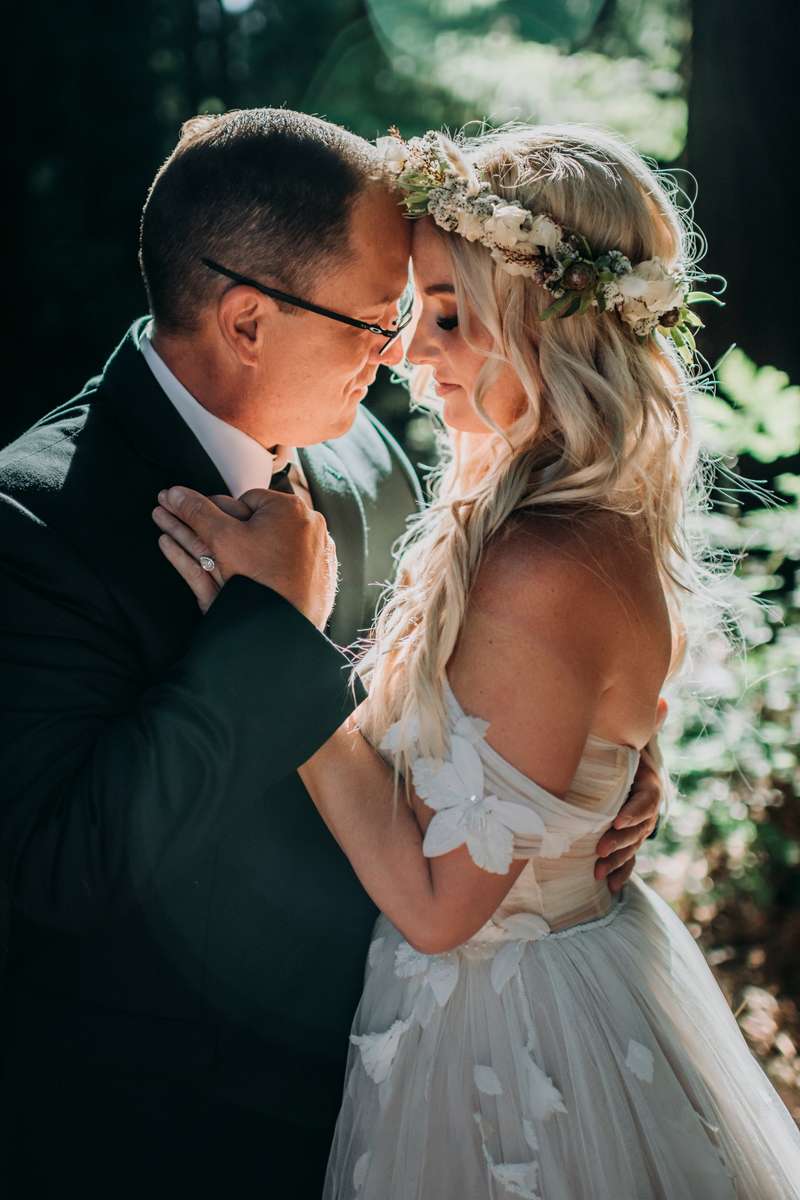 "It was funny hiking around in such a beautiful dress", she continued, "climbing rocky cliffs and up fallen trees with a pair of Merrell boots on. They are my go-to boot for our hiking adventures, it made sense to bring them along for our biggest adventure yet. The entire experience was amazing, that is what made eloping such a perfect choice. It is care-free, spontaneous, original, exciting and you take each moment as a snapshot of a unique memory to keep with you."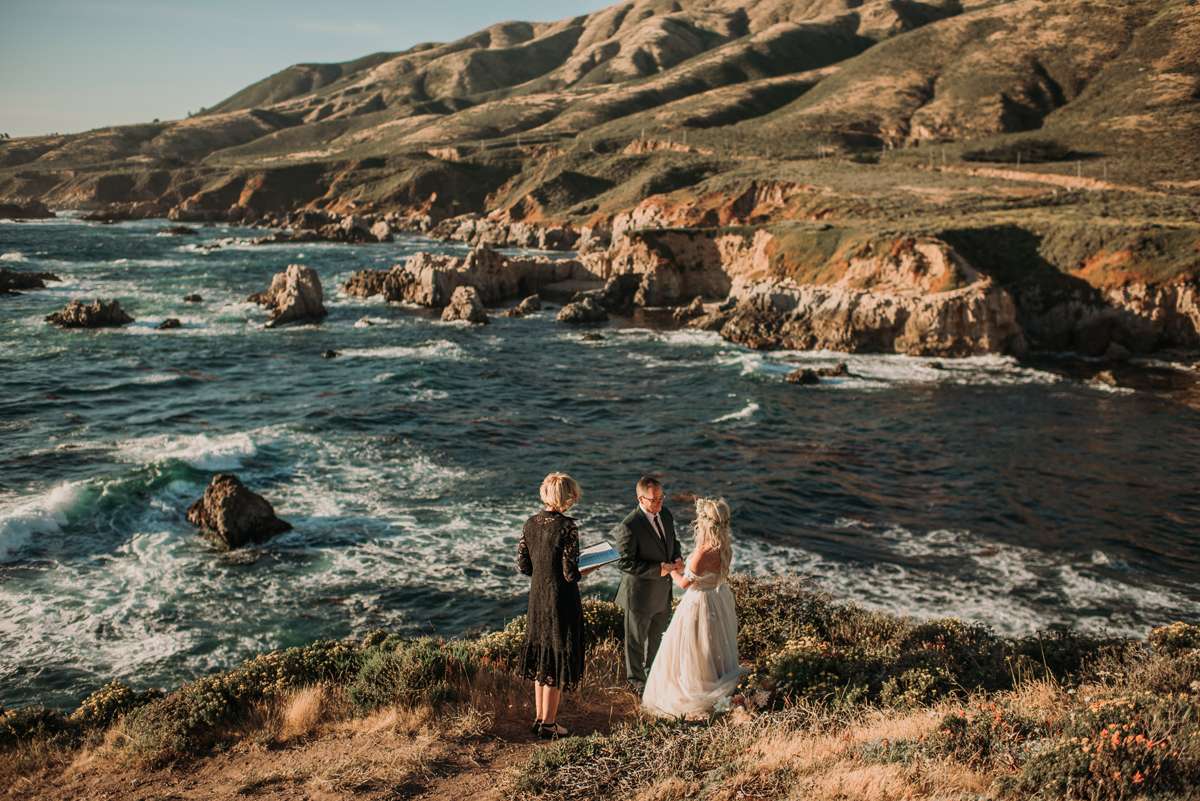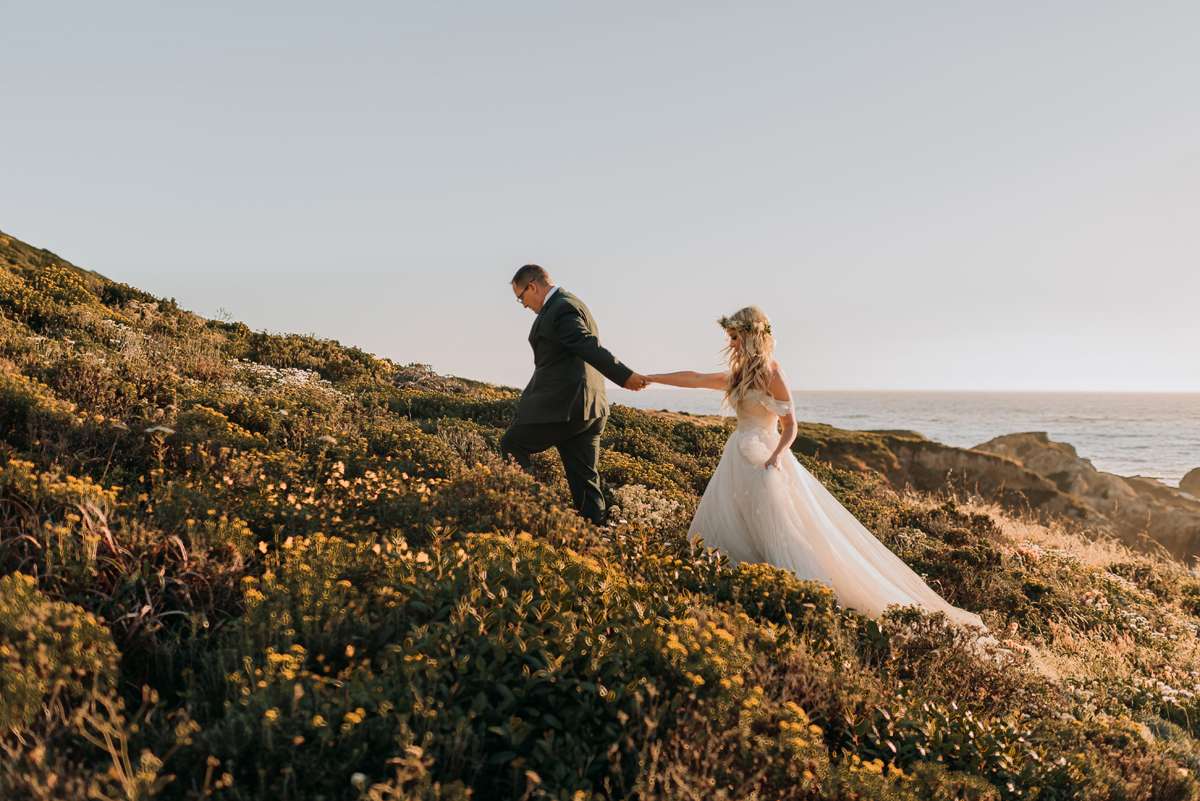 "The best thing about planning our our day was connecting with vendors who helped us, and this is thanks to our photographer, Flora Gibson. She made the experience so special. Elopements are so much fun to plan as it is so care-free and unique to each couple. Also, I loved that even with my flowers I asked them to surprise me. I had no idea what my arrangements or flower crown were going to be until that day!"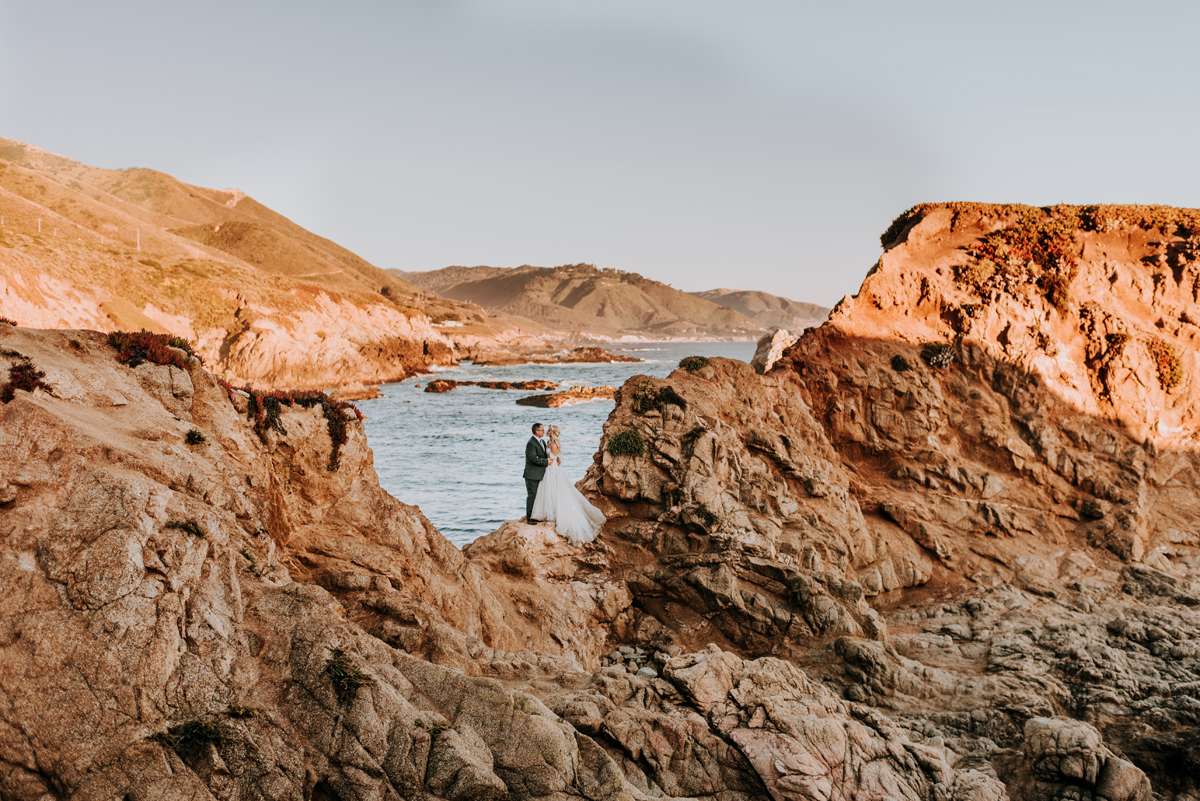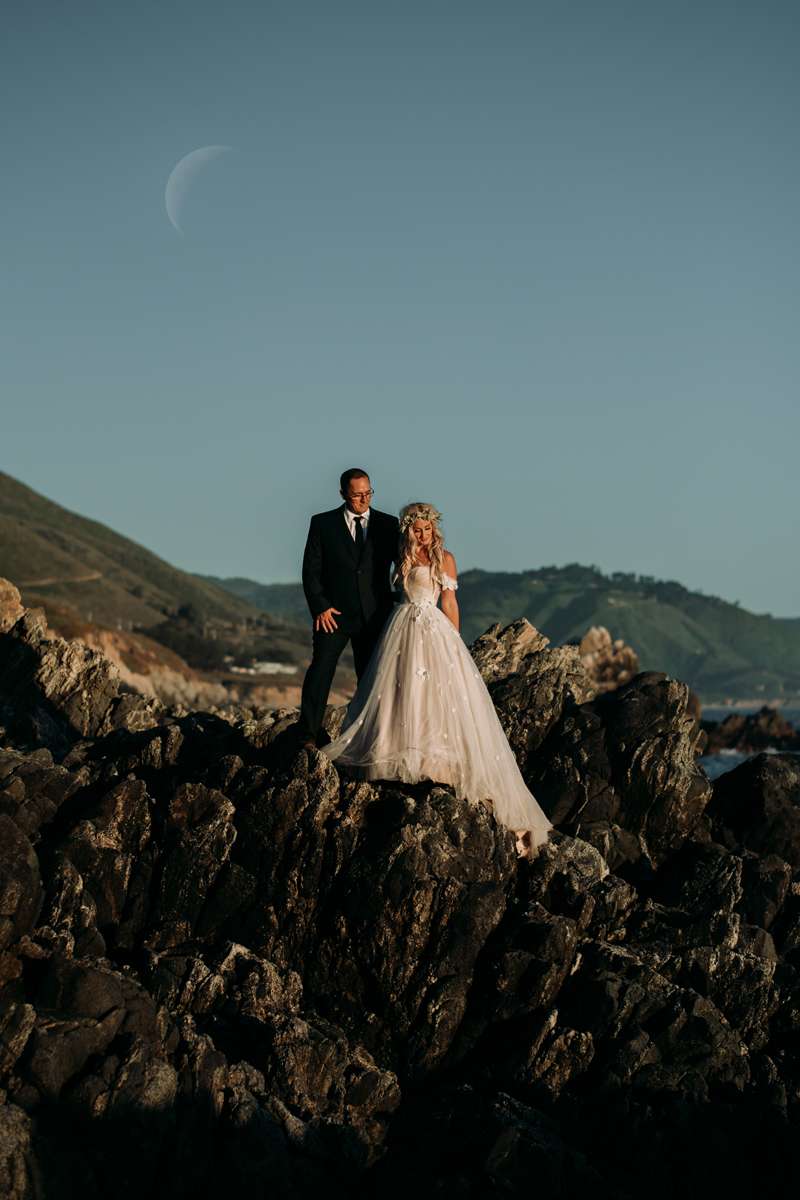 "If you choose an elopement too, enjoy the experience and the adventure of it all. Choose a great photographer, like we did, who can help you scout out locations that you would love. Flora went above and beyond to help coordinate and make us feel comfortable in the wedding planning process."