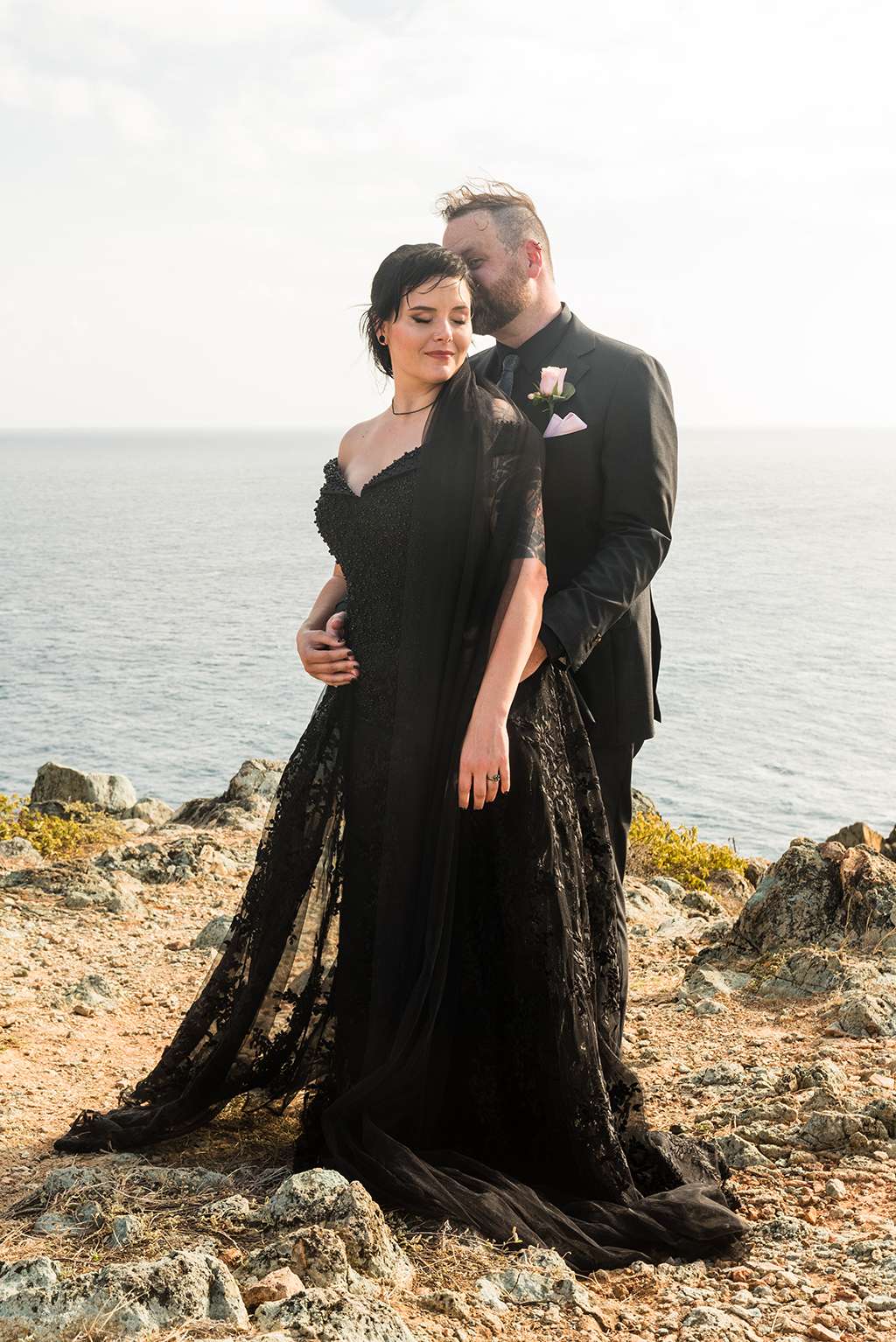 Ben and Paige knew they wanted to go somewhere tropical for their March wedding, but aren't really beach-wedding types. "We do enjoy hiking though, " the bride told us, "so we settled on a trip to St John in the Virgin Islands as we knew we'd get what we wanted from there. We reached out to Island Mike and asked if he knew any cool trails that would take us somewhere beautiful and remote, and he delivered!"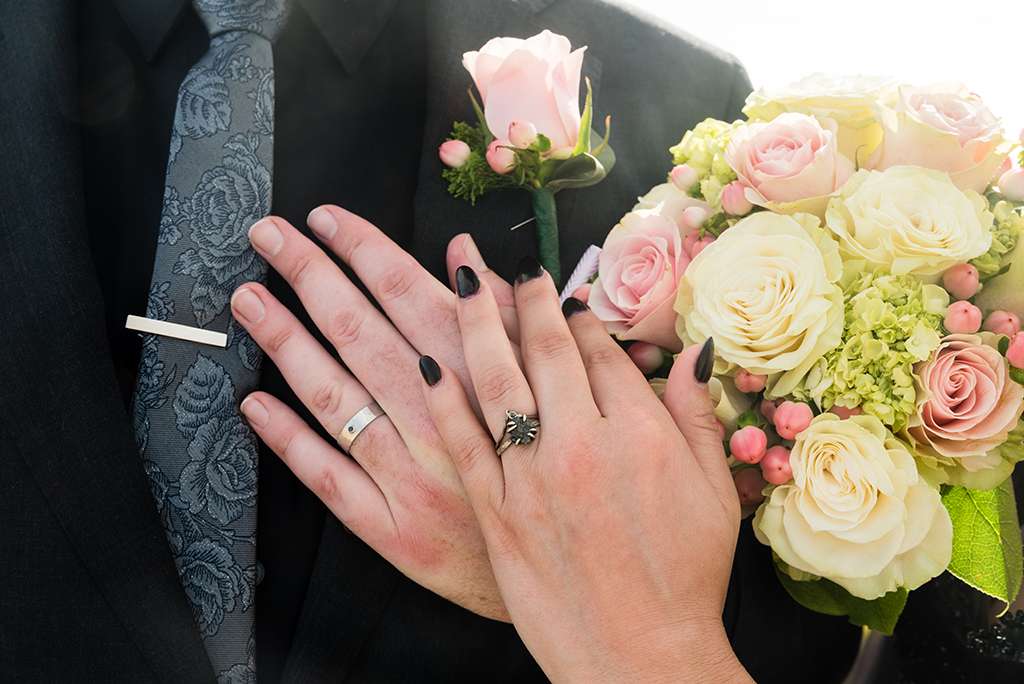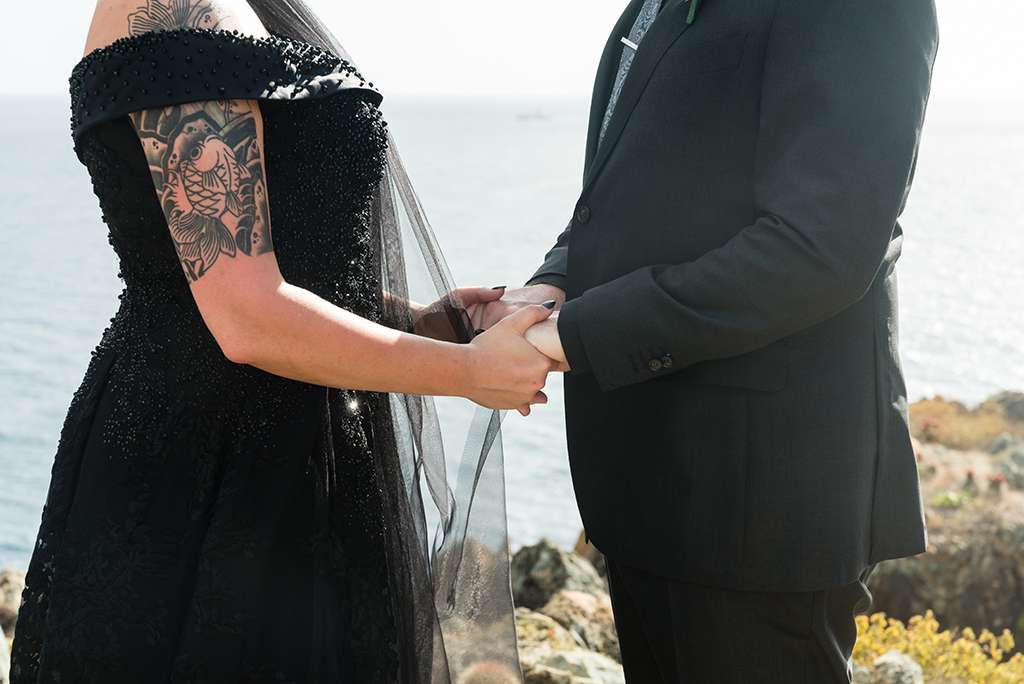 As both Paige and Ben have been married before, they knew that they wanted their wedding to be true to them and nobody else. "We planned it together and made sure every decision was a reflection on who we are as a couple."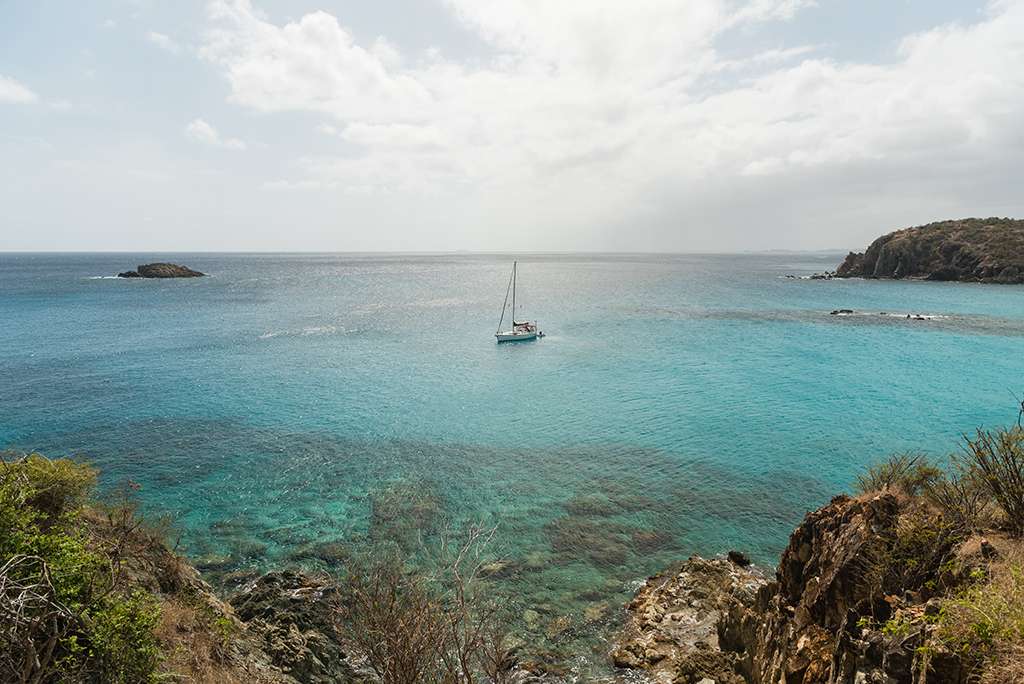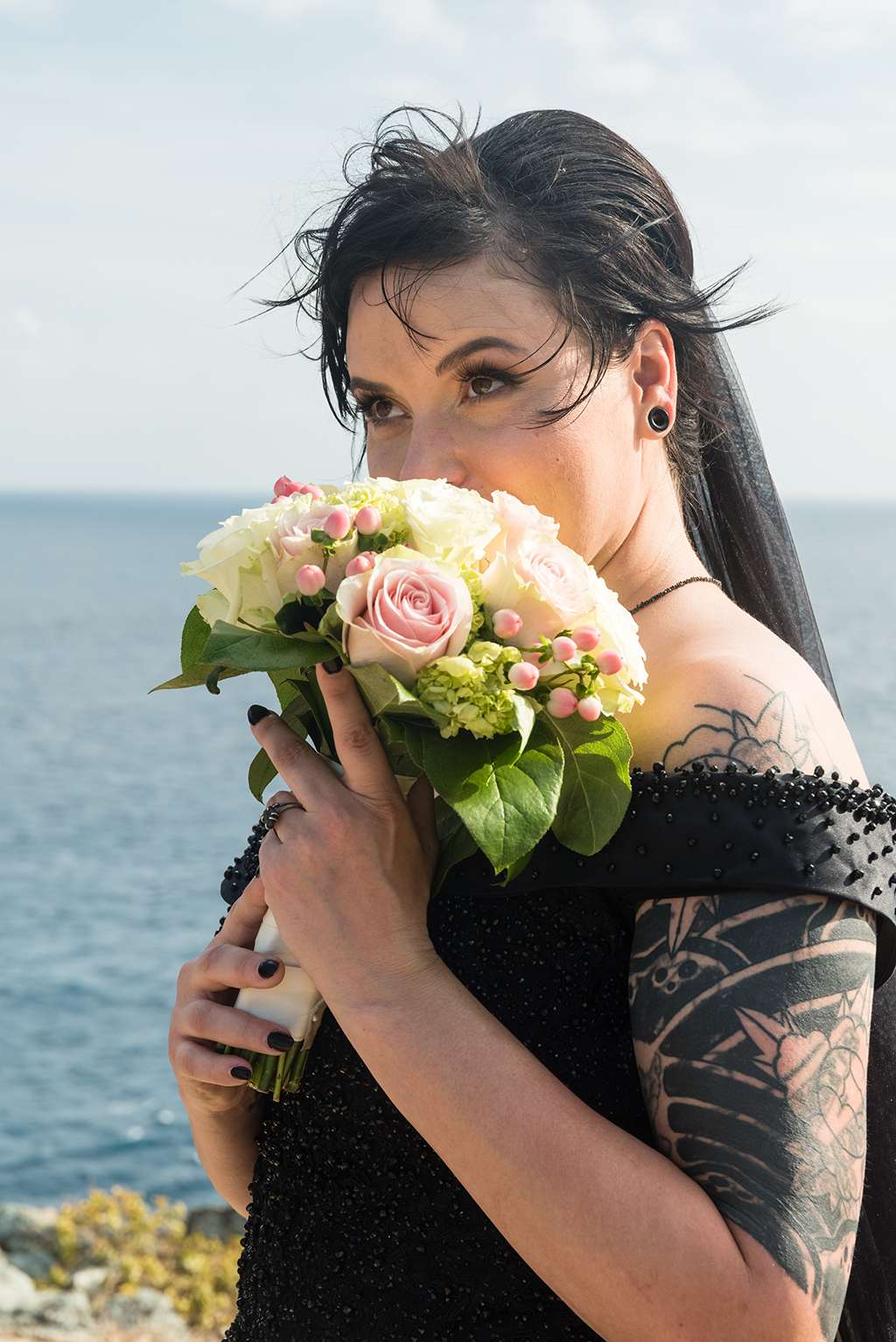 On the morning of the wedding, they set out to the opposite side of the island from where they were staying with their photographer and officiant and hiked around 1.3 miles, taking them across a rock beach, a sand peach, a salt pond and then up a trail lined with flowering cacti surrounded by hummingbirds.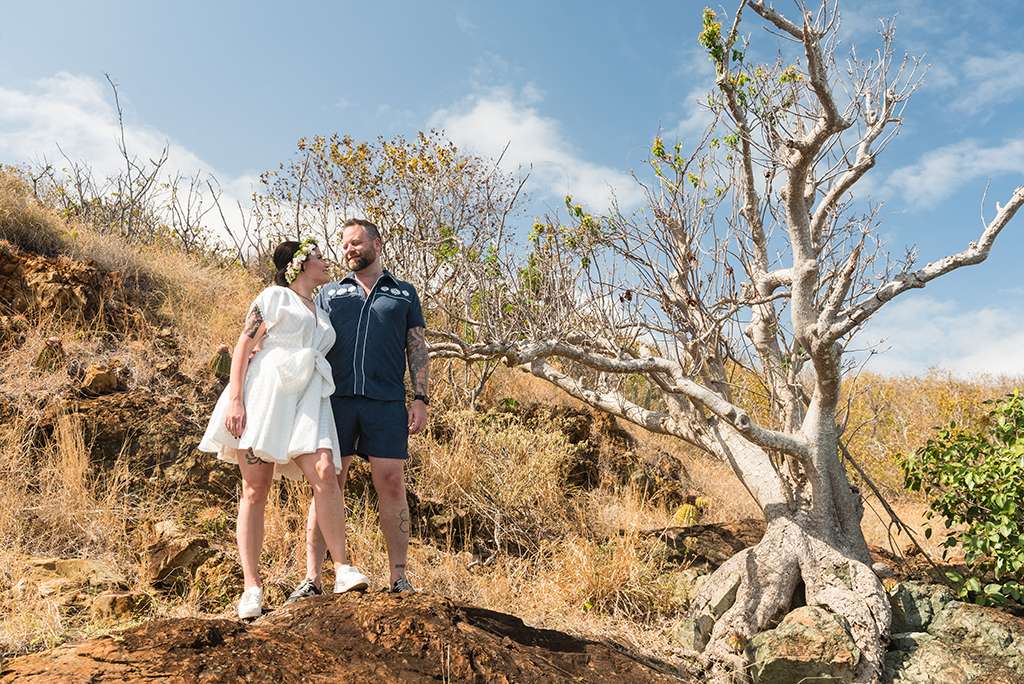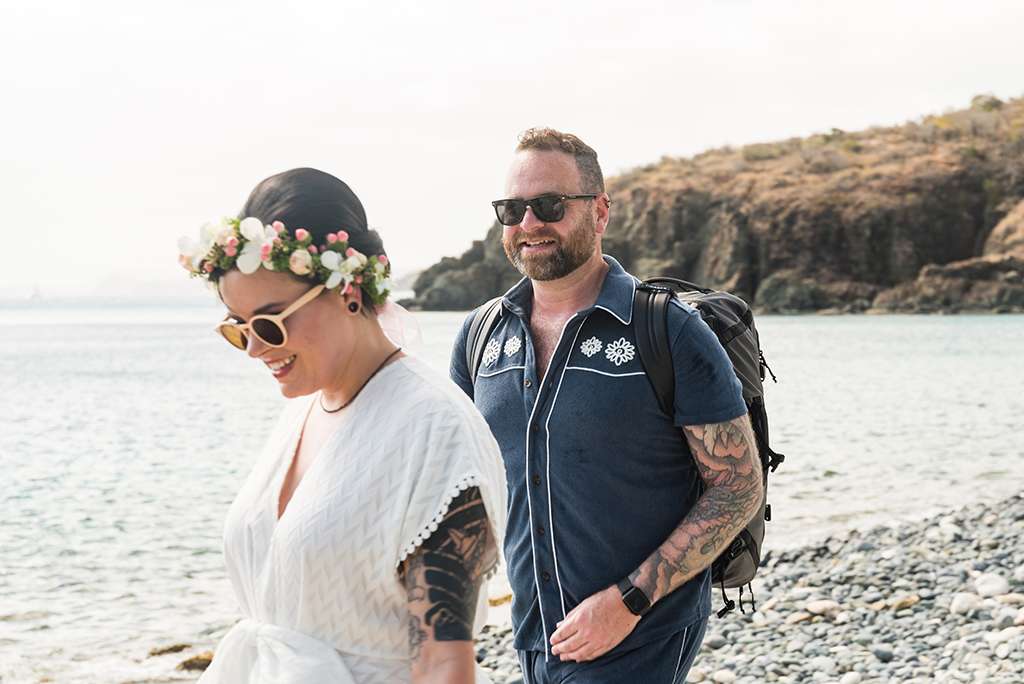 Paige wore a Sachin & Babi mini dress with Keds x Kate Spade sneakers. "This was the hardest part for me, as I wanted to wear something comfortable to hike in but also wanted to take photos along the way," she told us. "I knew I didn't want athleisure in our wedding photos but couldn't figure out what to wear until I saw Amanda and Mike's Yosemite wedding on the blog."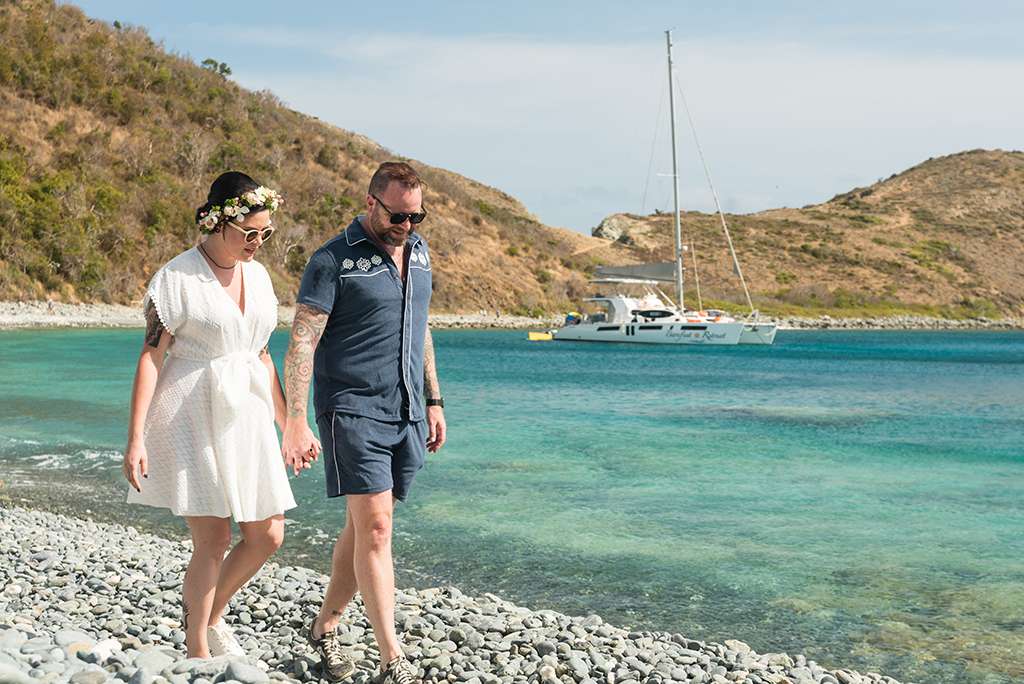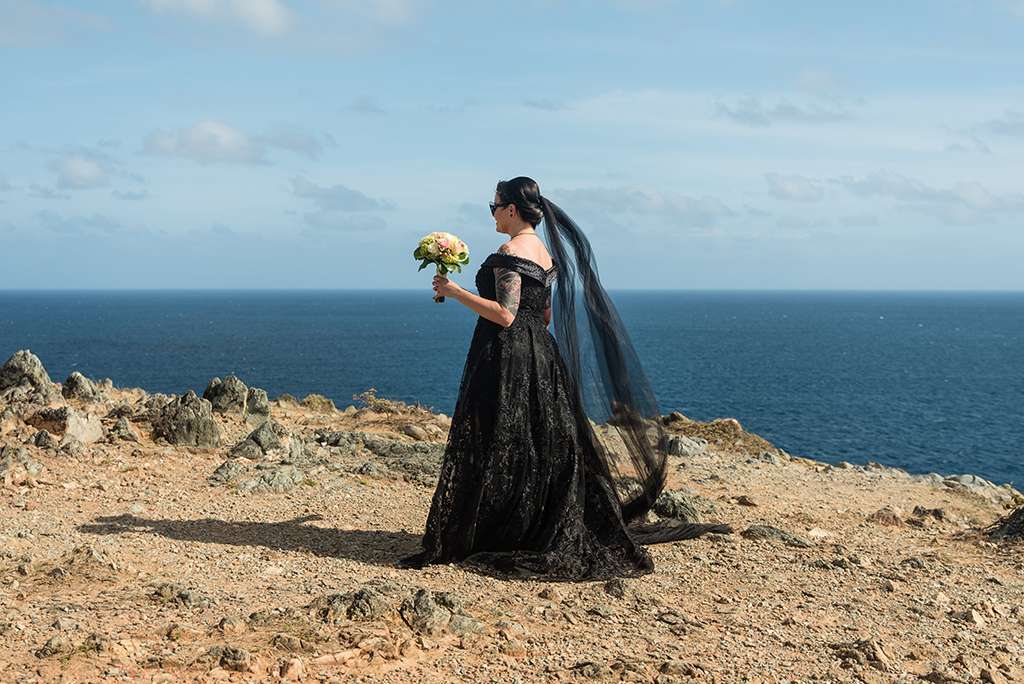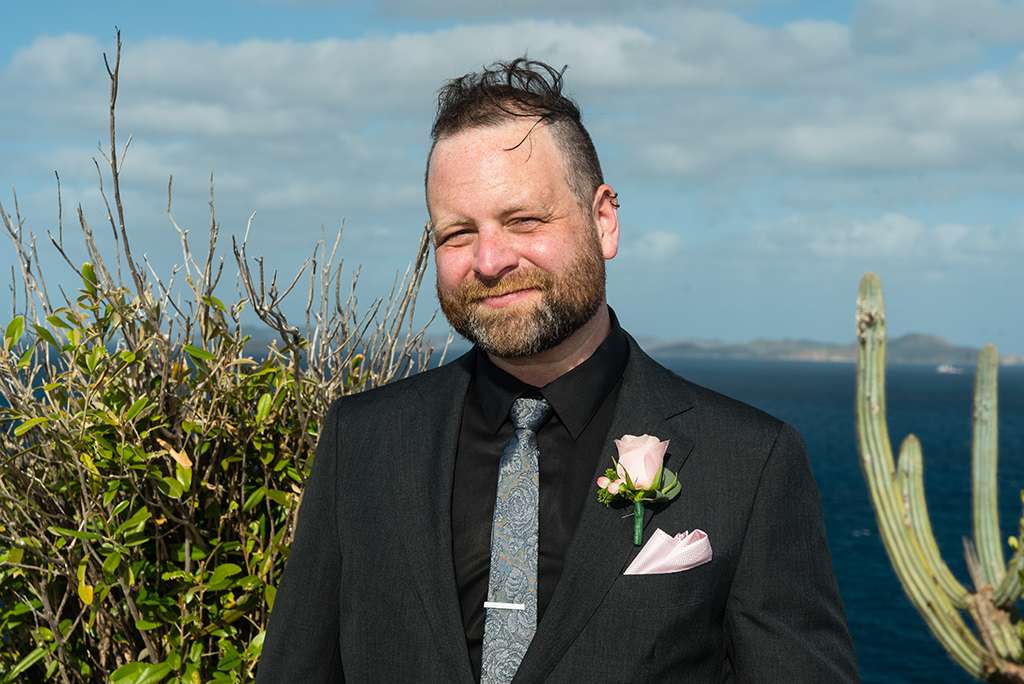 "I tried on a lot of short white dresses after that but once I saw the ridiculous giant bow on this, I knew it was the one." Ben used the playfulness of Paige's hiking outfit as inspiration for his own, and ended up with a terry cloth shorts and shirt combo from Dandy Del Mar.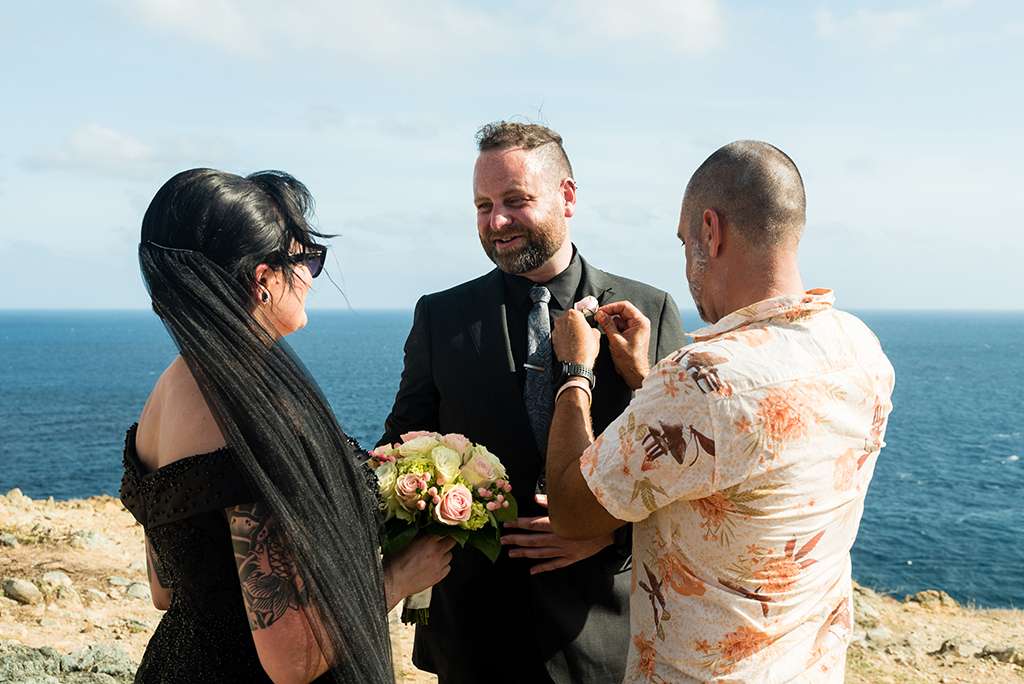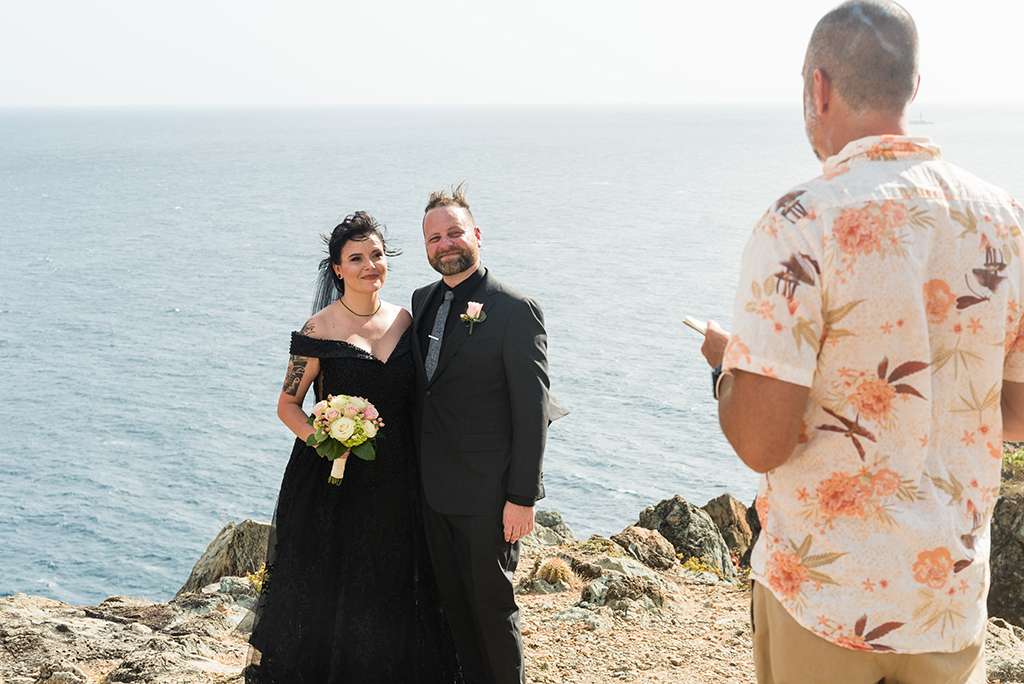 At the end of the trail is Ram Head, a 200' cliff overlooking the ocean. They went to opposite sides to change out of their hike clothes and enjoy the breeze before their first look. Paige changed into a dress from the Raven Collection at Birdie Bridal with faux snake skin feels that she already owned. "My closest almost entirely black, so as beautiful as some of the white dresses I tried on were, they didn't feel authentic to me."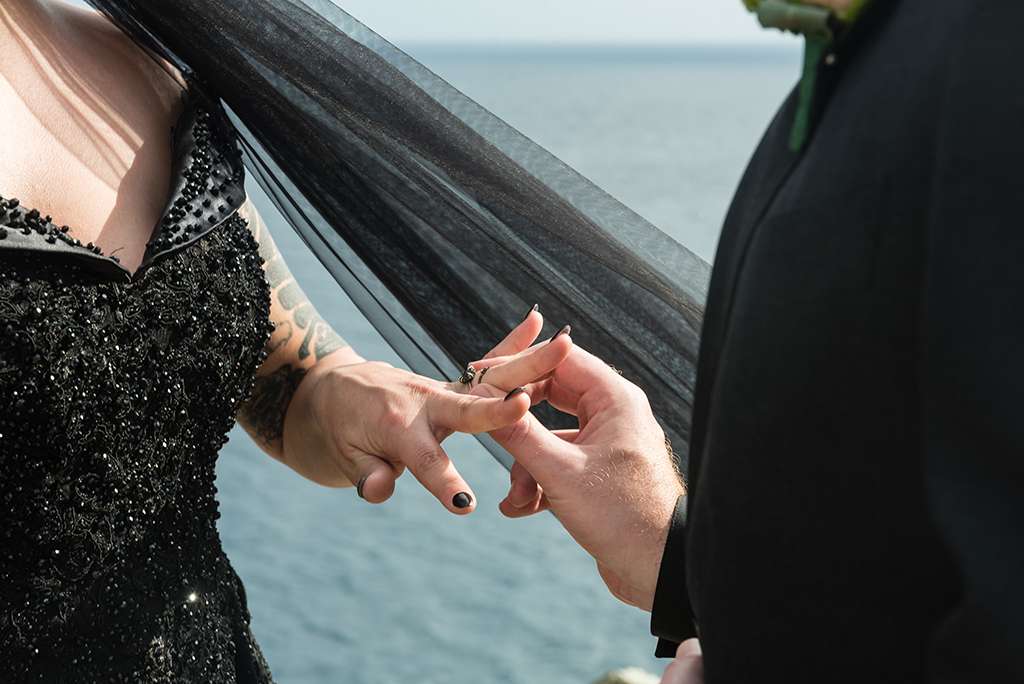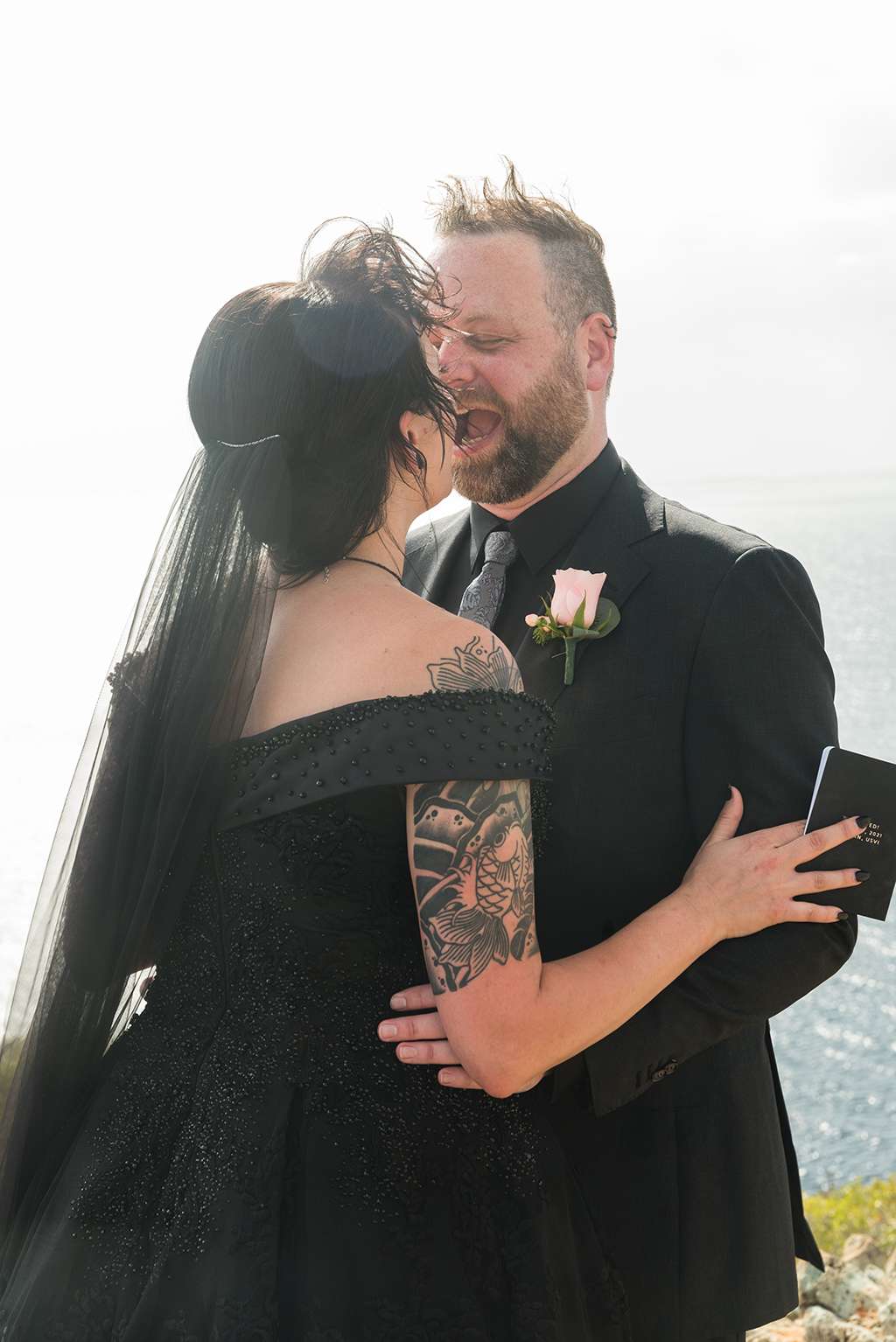 "Mike performed our ceremony and we read vows that we had prepared. I kept thinking we were done and asking if it was time to kiss! We had fun taking photos for a while before changing and hiking back down. Afterwards we headed to The Lime Inn for a 7 course dinner and wine tasting – eating is another one of our favourite activities!"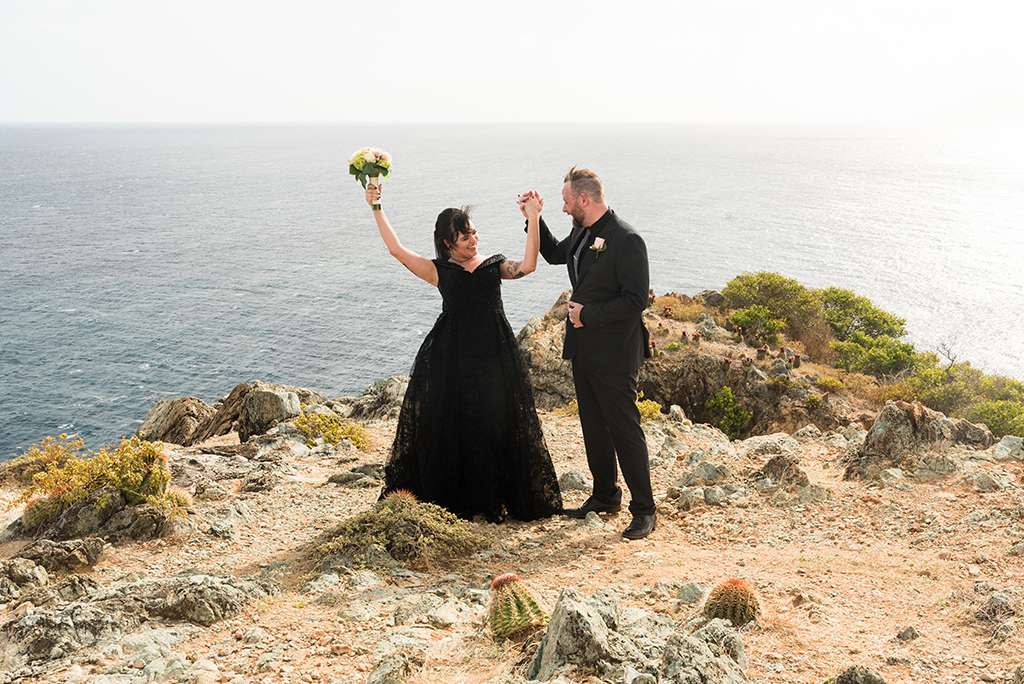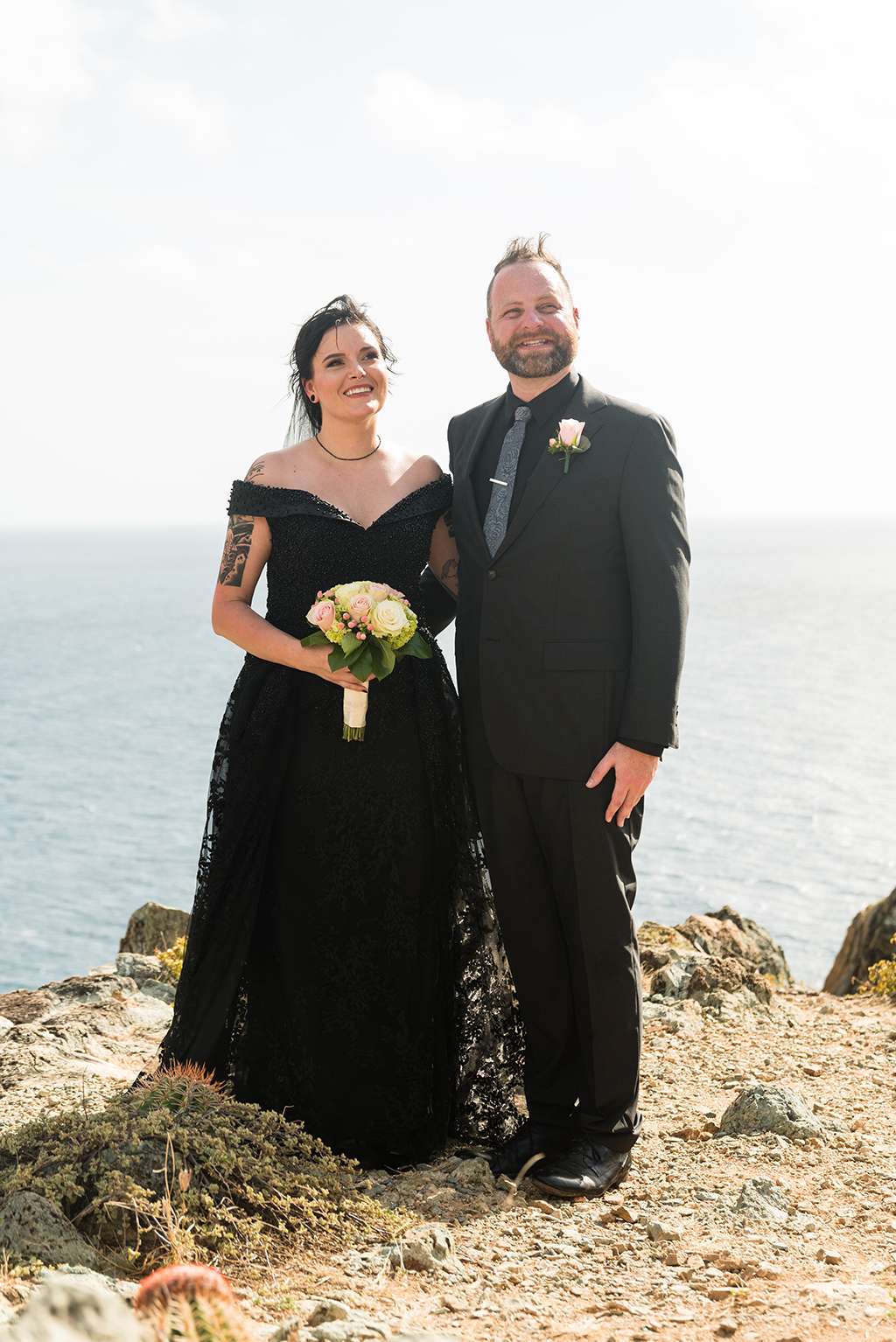 "Whether it's going all out with hundreds of guests and the party of a lifetime, or an intimate just-you affair on a cliff over the once, make your wedding authentic to you as a couple," Paige concluded. "Whatever you end up doing, it should reflect your love for each other."