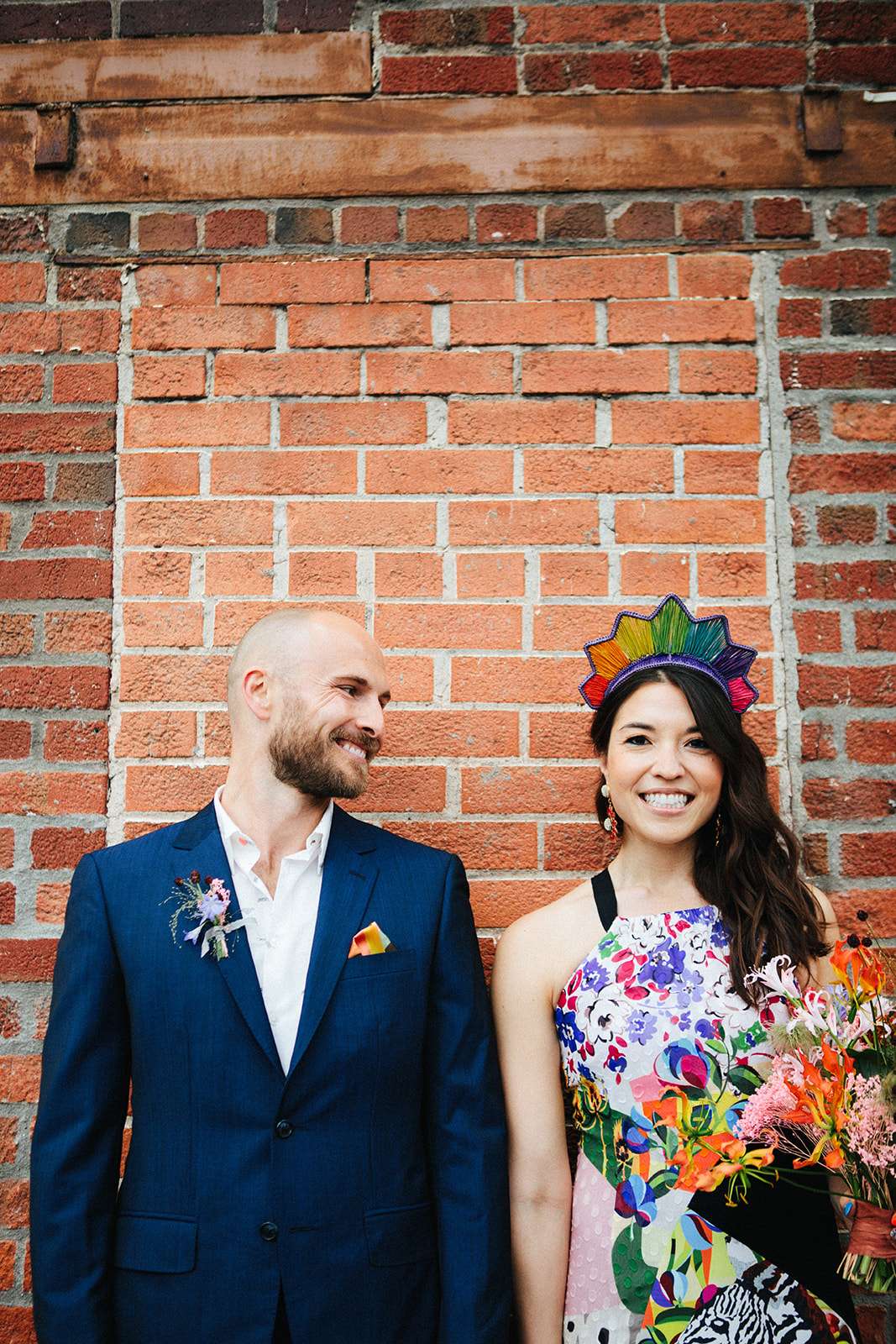 Amy and Josh skipped the formal wedding part for their June celebration, and just hosted one great big party! "We were engaged at Burning Man and have had some of our best memories there," explained the bride, "we wanted the wedding to be representative of this. We wanted the whole vibe to be care-free, whimsical and colourful. We love bold, crazy patterns so that was the only décor consideration – the brighter the better!"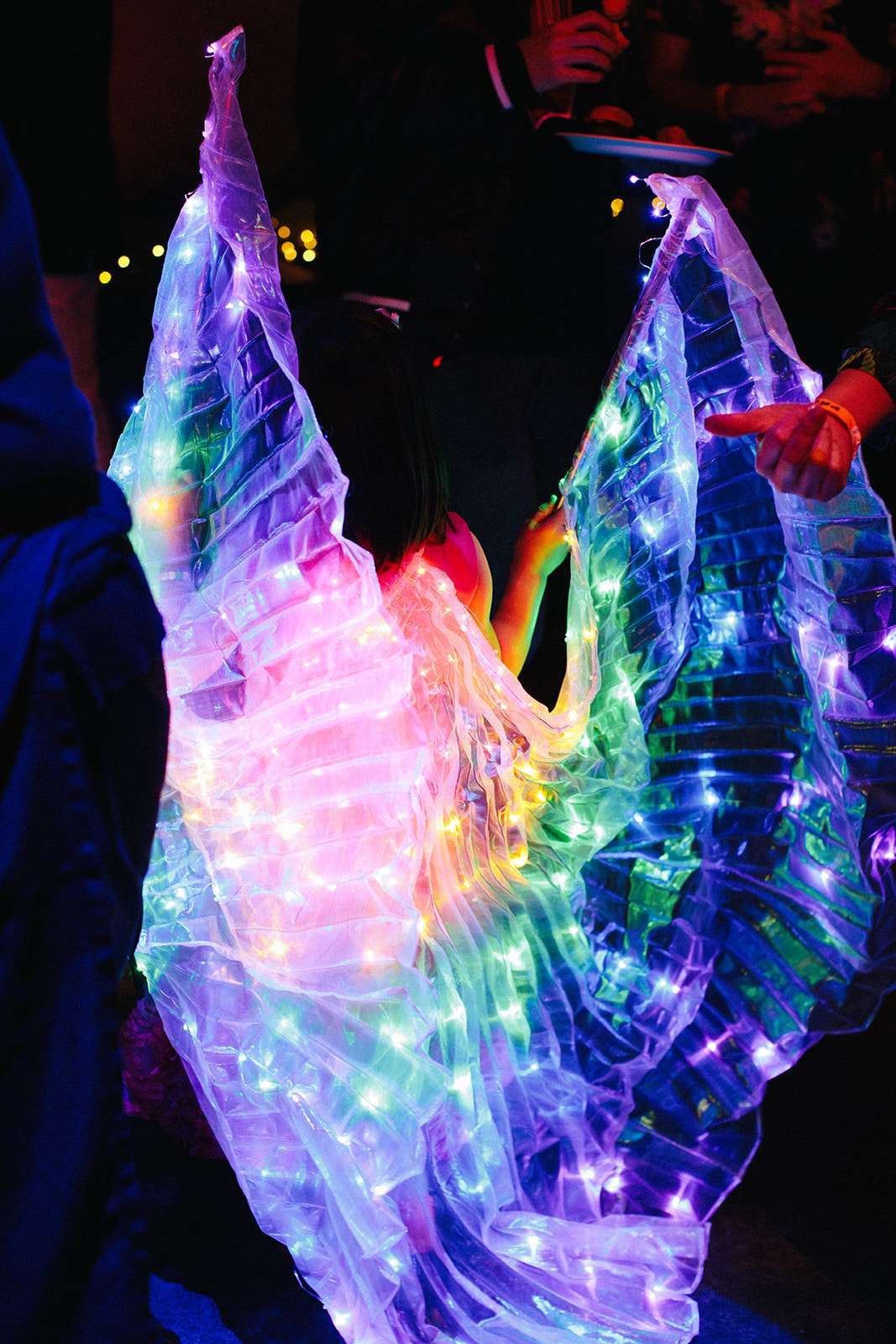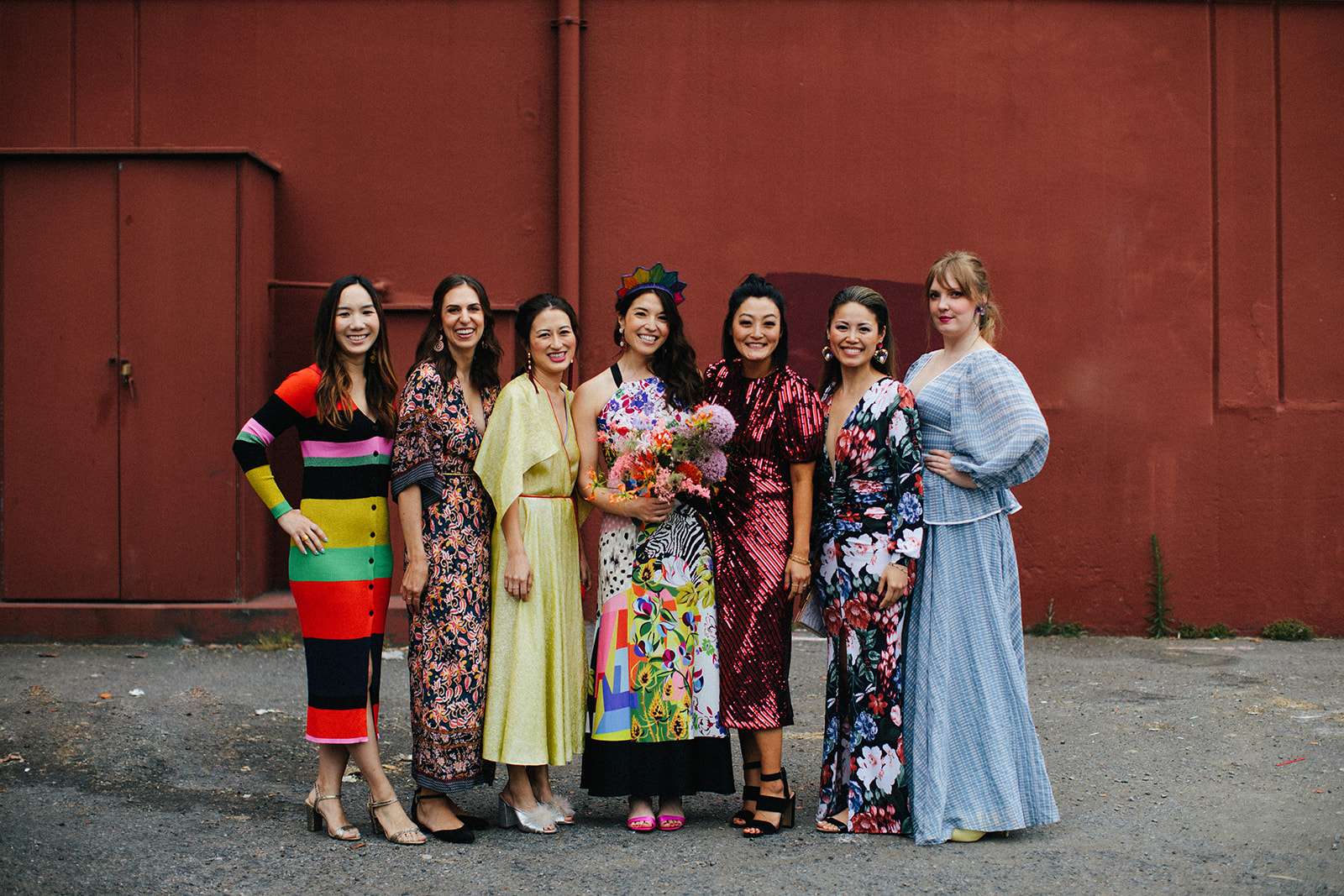 With a $42,000 to play with, they had budget to throw one hell of a party. Hosted at Venue 550 in San Francisco with planning by Two Perfect Events, they put together a lot of décor on their own, and had their planner oversee everything on the day so they were free to party! They filled the space with rented neon signs from Flashing Blinky Lights and balloons. Instead of a stuffy formal meal, they hired food trucks for their guests. Entertainment was provided in the form of karaoke, and the perfect addition to any good party? An open bar, of course!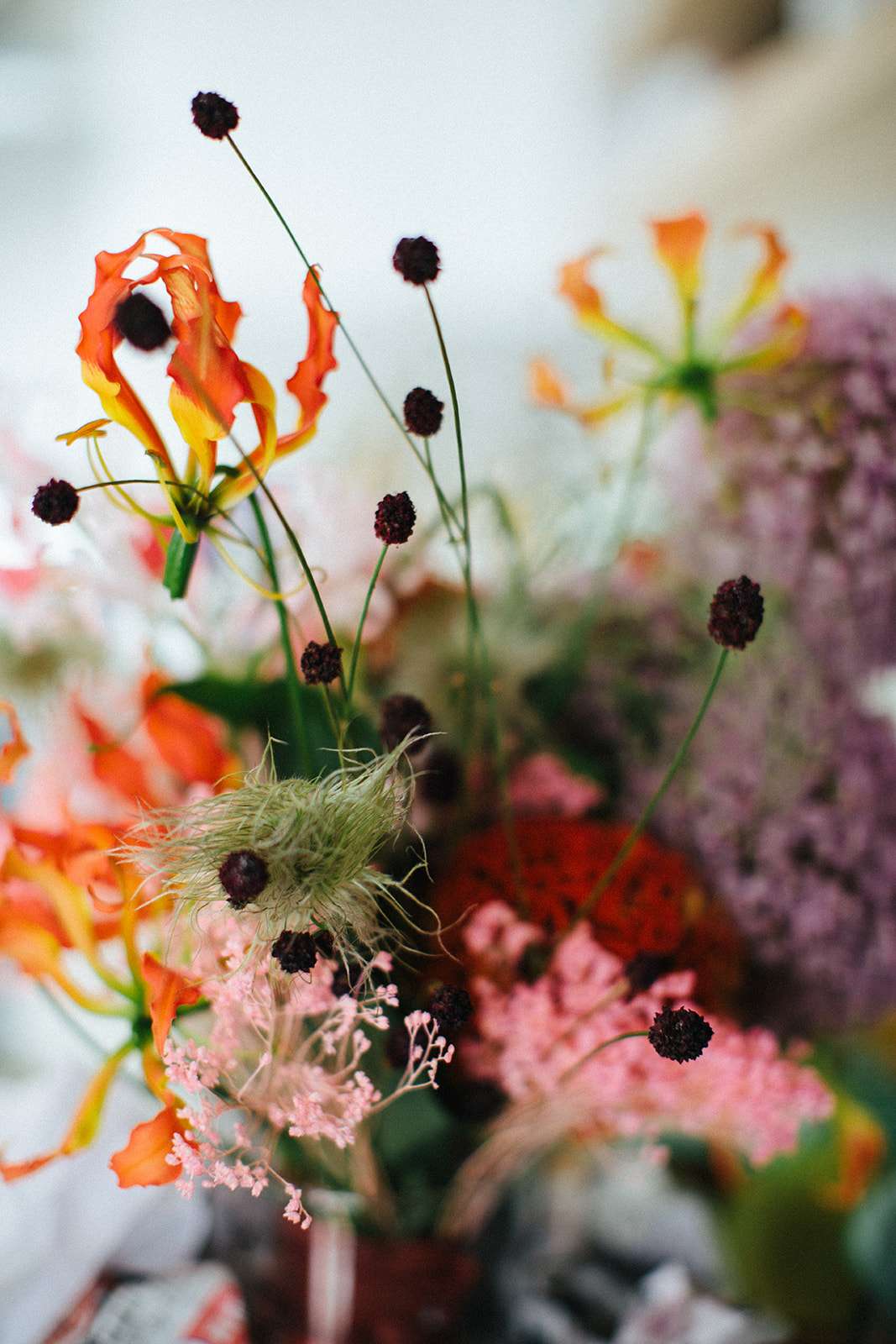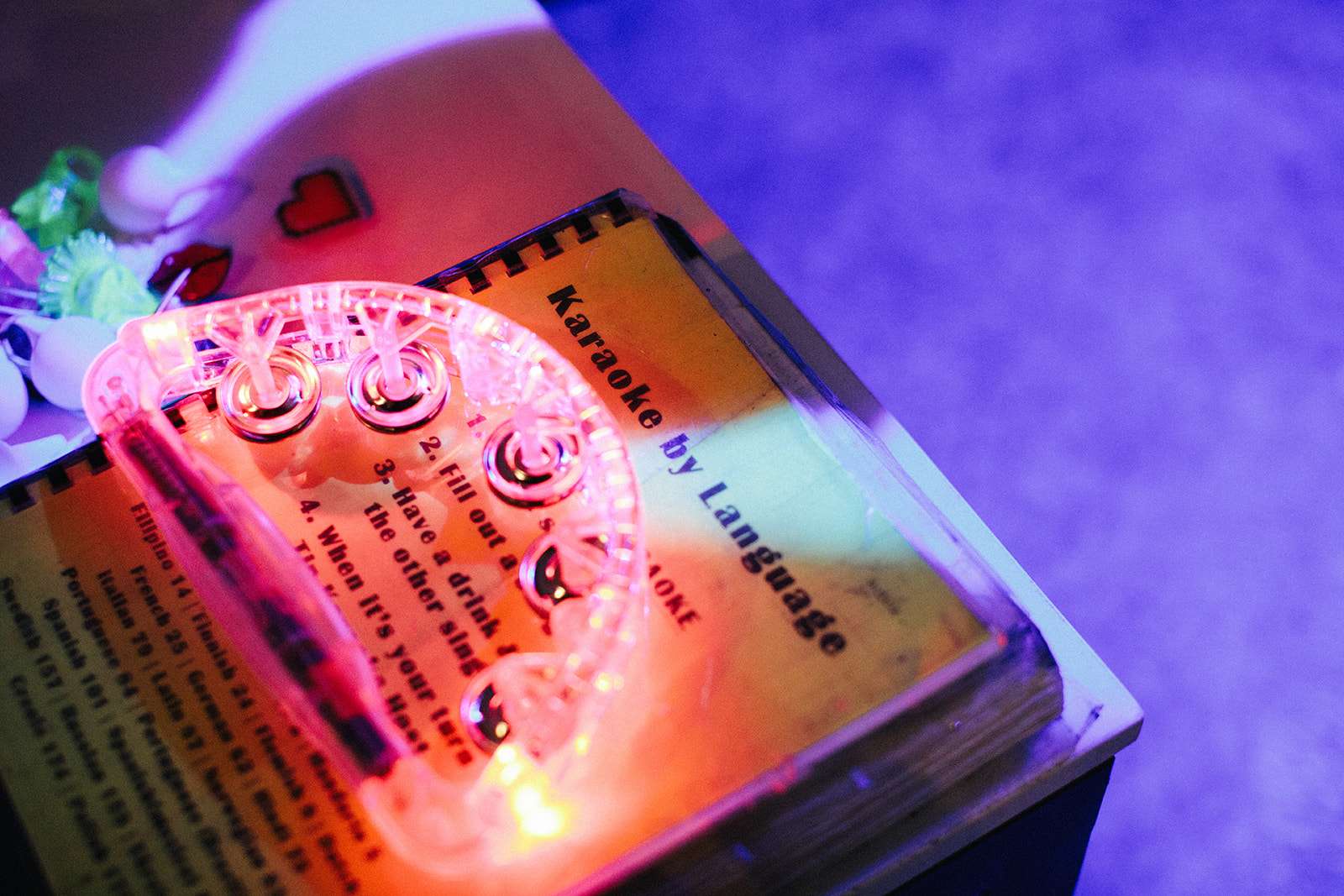 Keeping to the loose bold and crazy patterns theme, Amy chose to wear a Mary Katrantzou dress paired with Magnetic Midnight headpiece and vintage earrings. They chose bright, eclectic florals by Studio Mondine to complement.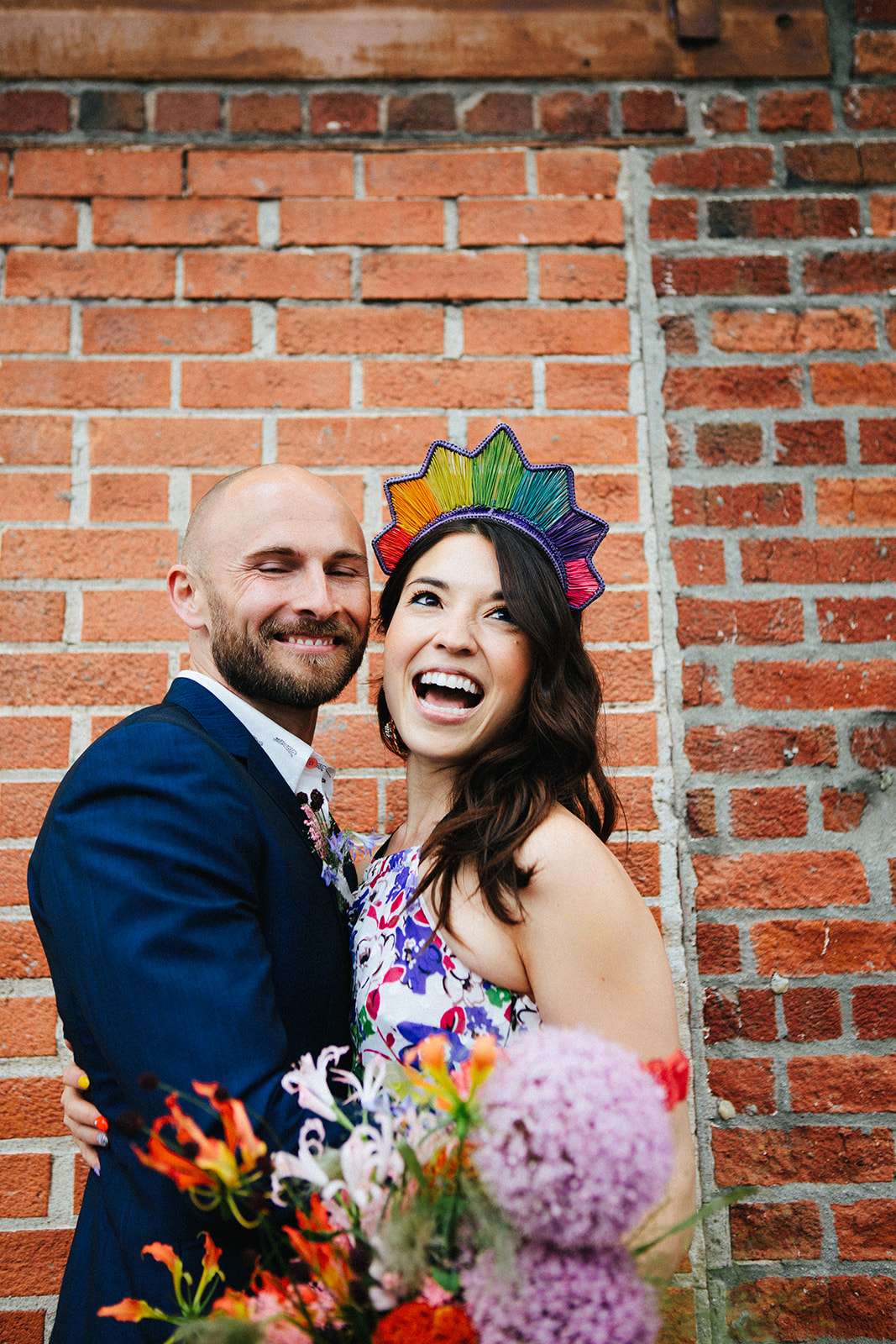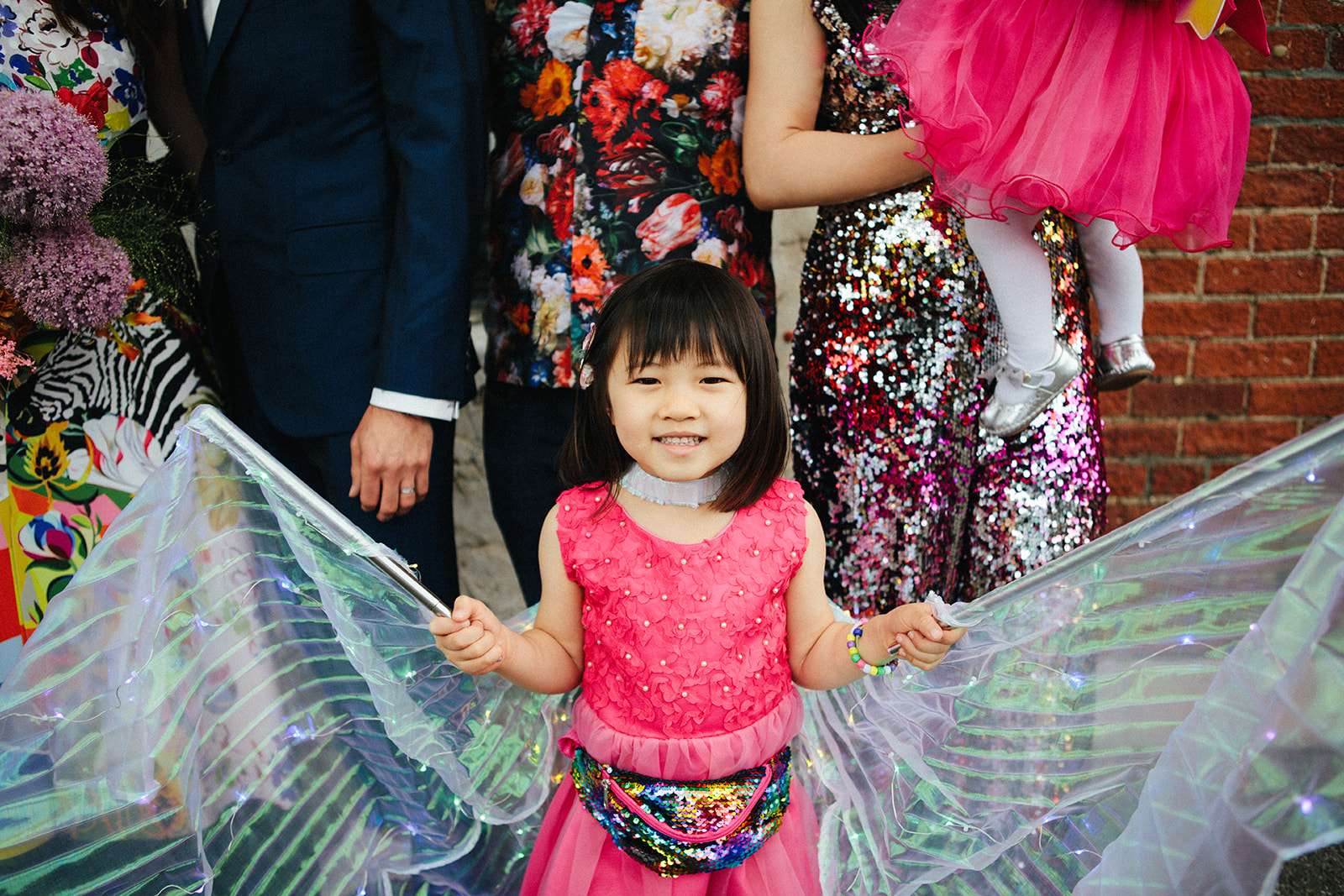 When we say that Amy and Josh skipped the formal wedding part, we mean it – they had no ceremony at all! "We skipped out on the ceremony and most other traditional wedding elements – ultimately we made the party something that was very representative of us and our closest friends and family," said Amy. One of the most touching moment of the day, though, was when Josh surprised Amy with a beautifully written speech that he shared with her. "We had agreed not to do any public vows, but his speech was so touching and really brought a whole new layer of love into the room."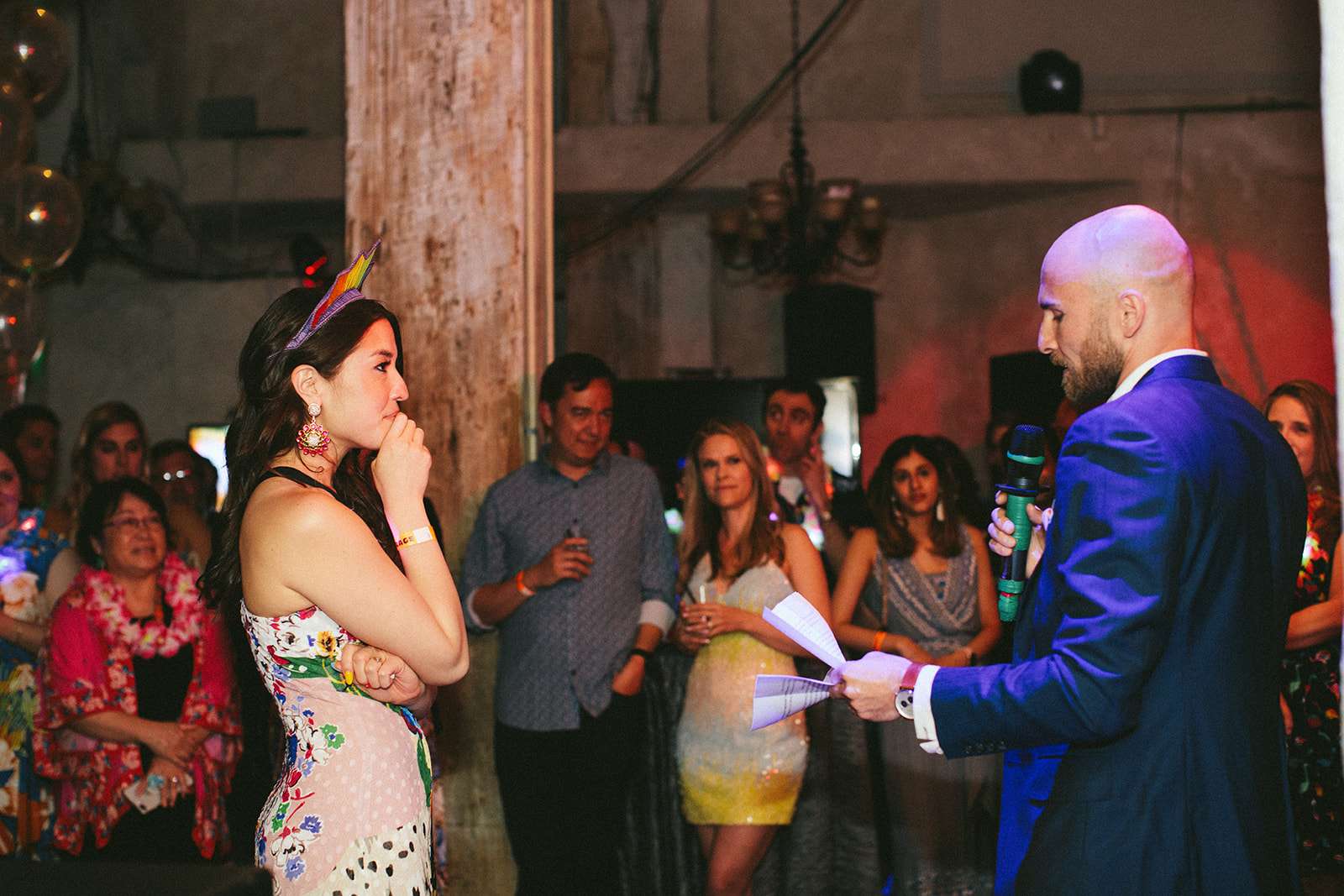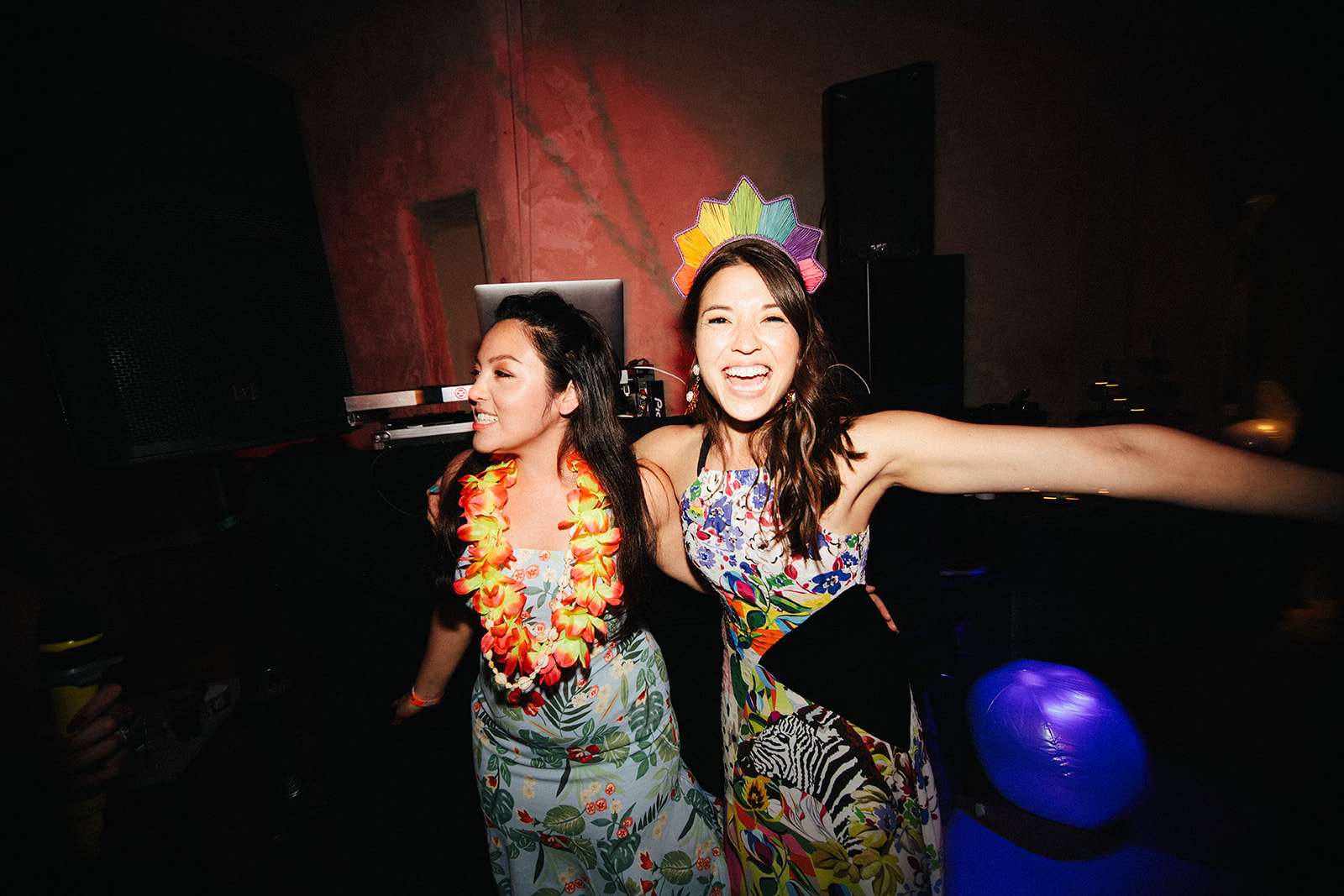 "We thought the planning process would be 'easy' because we weren't doing a traditional wedding, but ultimately planning any gathering with all your loved ones and ensuring a balance so everyone has a good time is inevitably a lot of work! This is why being able to lean on our wedding planner and the Two Perfect Events team was a real game changer for us," the bride concluded. "You don't realise how quickly the actual day flies by – it's so helpful to know that someone is watching your back the entire day and helping things run smoothly."