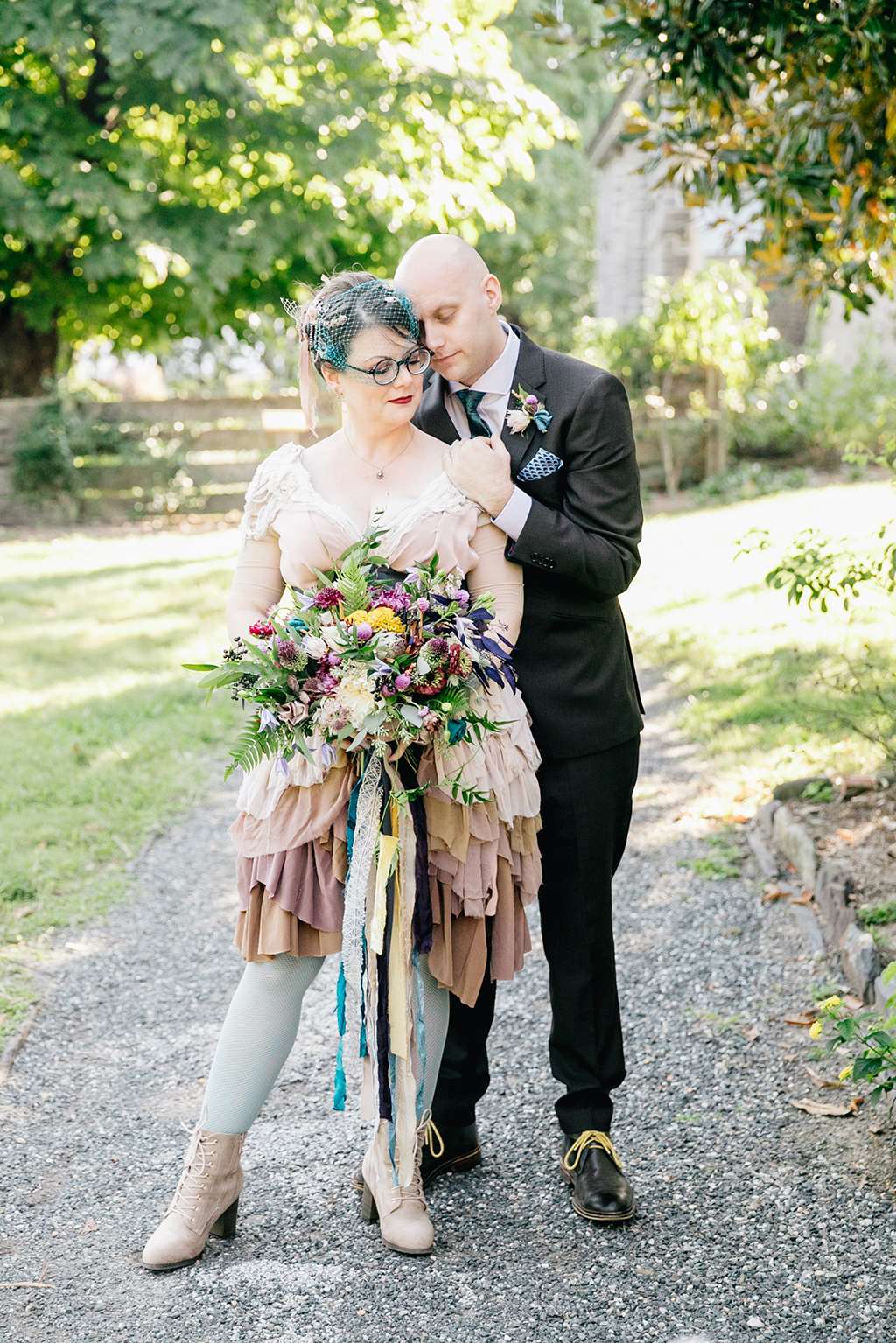 Jeanine and Nick viewed their September 2018 wedding as very much a celebration of the seven years they had already spent together, and for their lives going forward. "We wanted to have our friends and family with us as we declared our love and made promises for our future together." said Jeanine.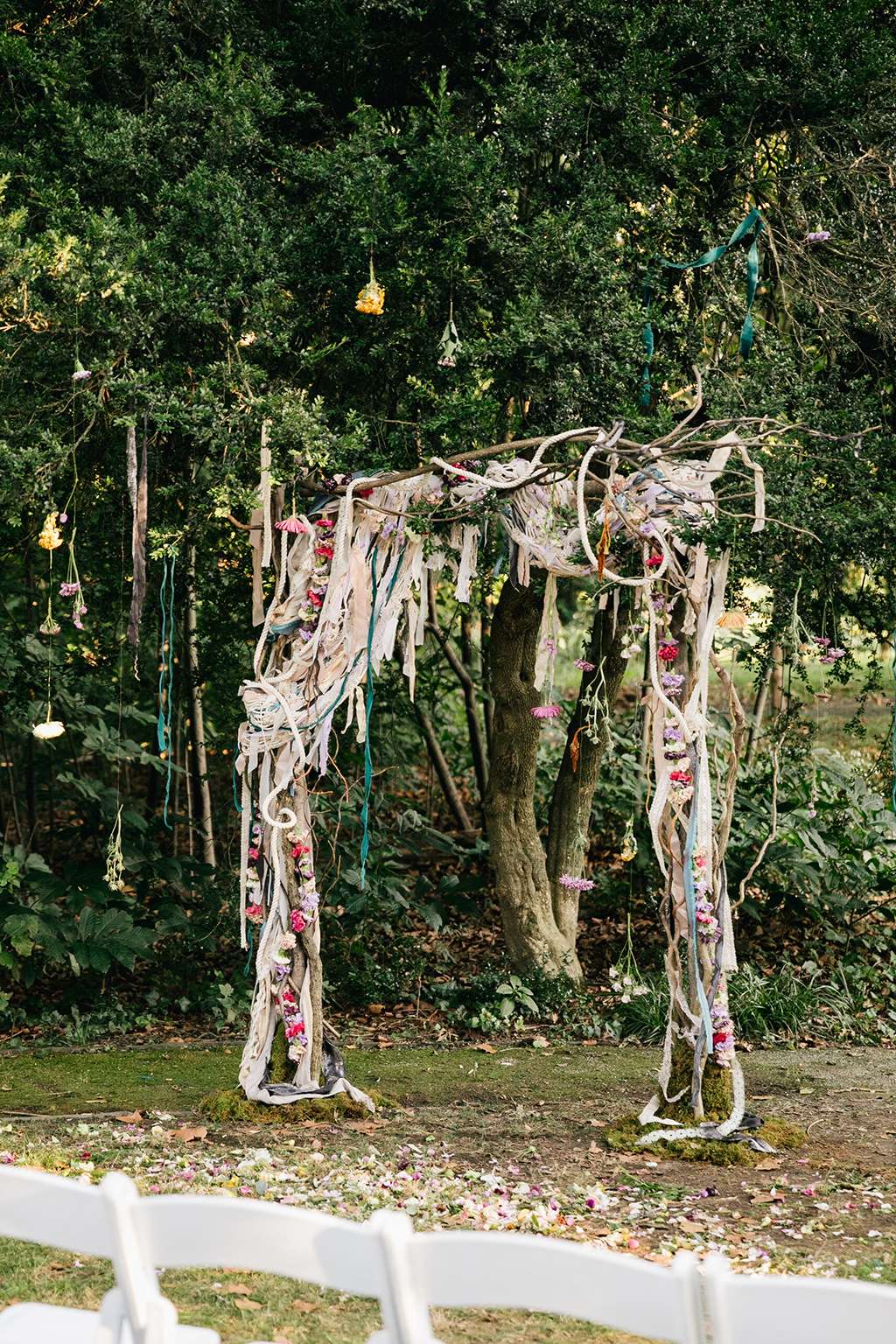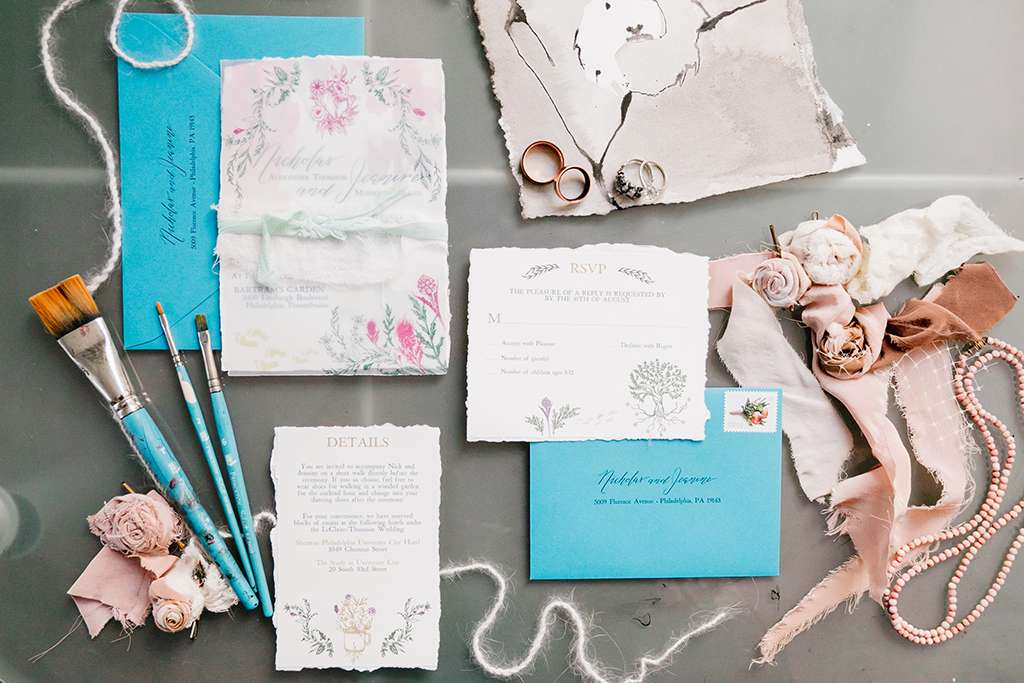 Jeanine works as an artist, and It was super hard for her not to make absolutely everything for their day! She DIY'd wherever possible, but also knew to rely on the expertise of others on occasion. She had her dress custom-made by a corsetiere and dressmaker in their hometown of Philadelphia. The corset itself was made from cork!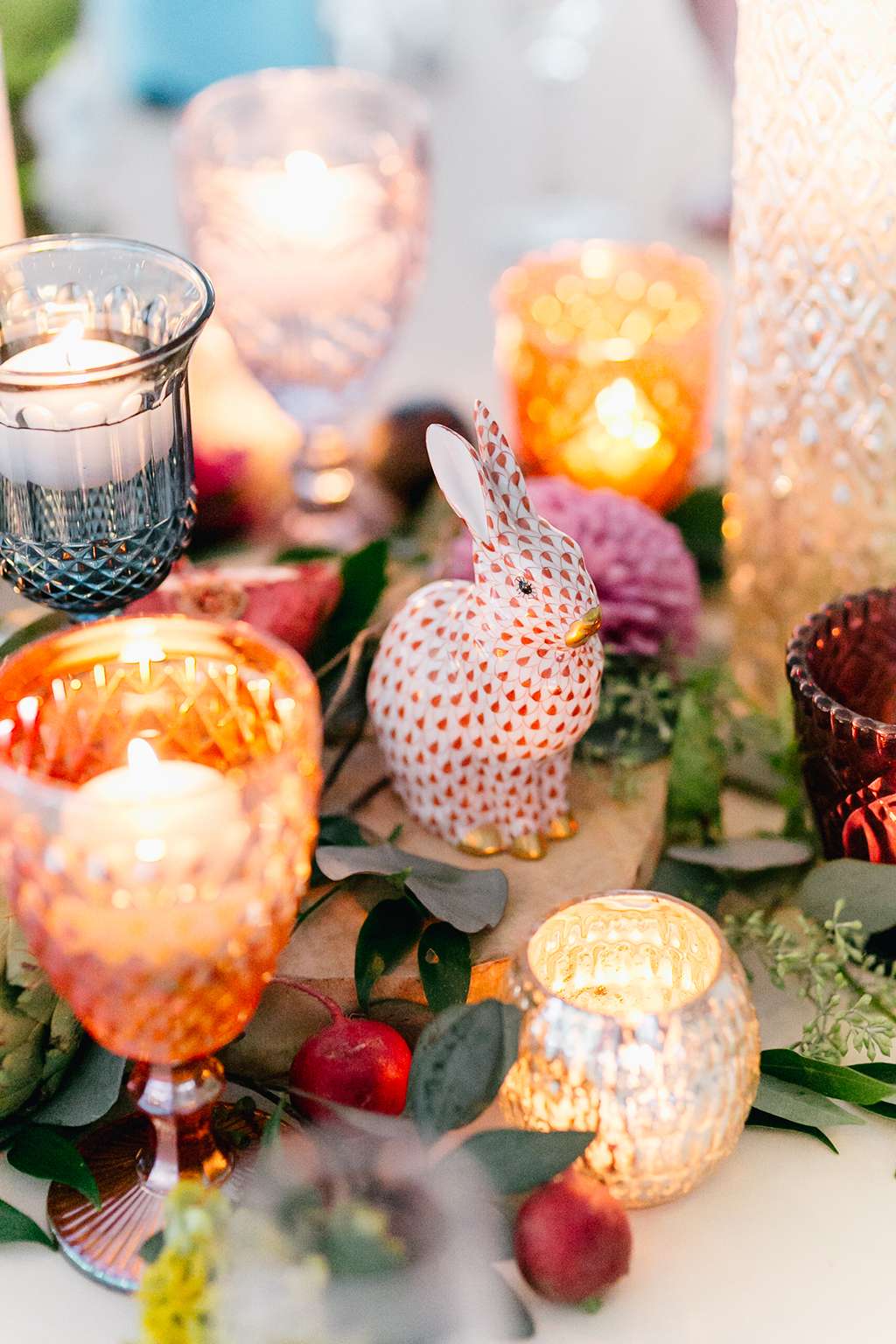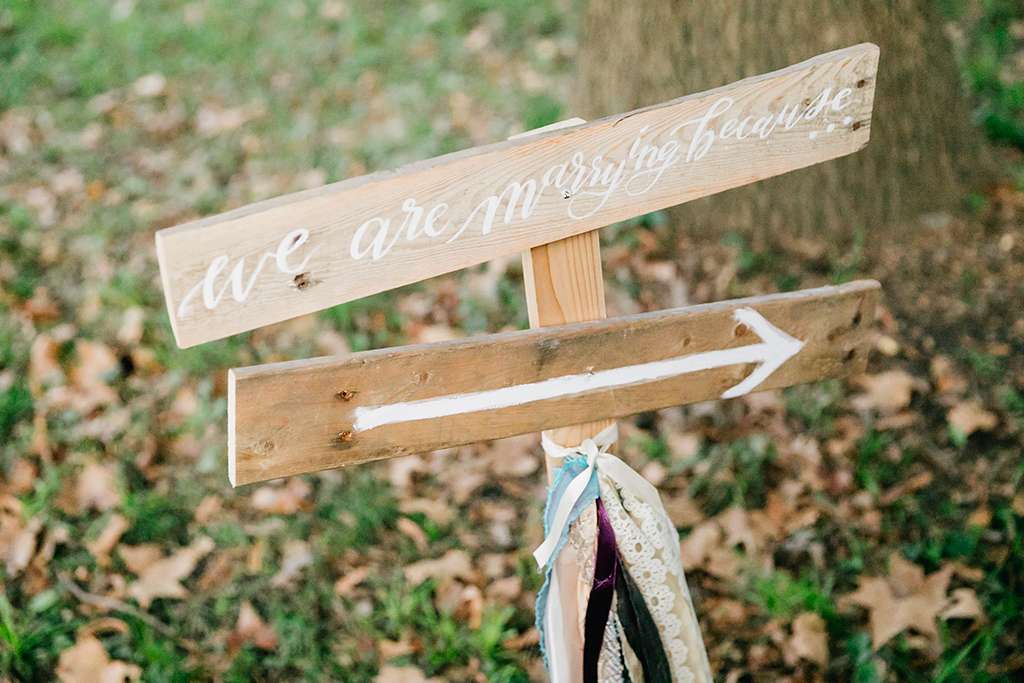 She used extra fabric from her dress as touches throughout the decor; the ribbon tying her bouquet, the ceremony arch, and through the floral table runners at the reception. She also used different kinds of recycled materials like pleather, lace and rope for the ceremony arch and runners as well.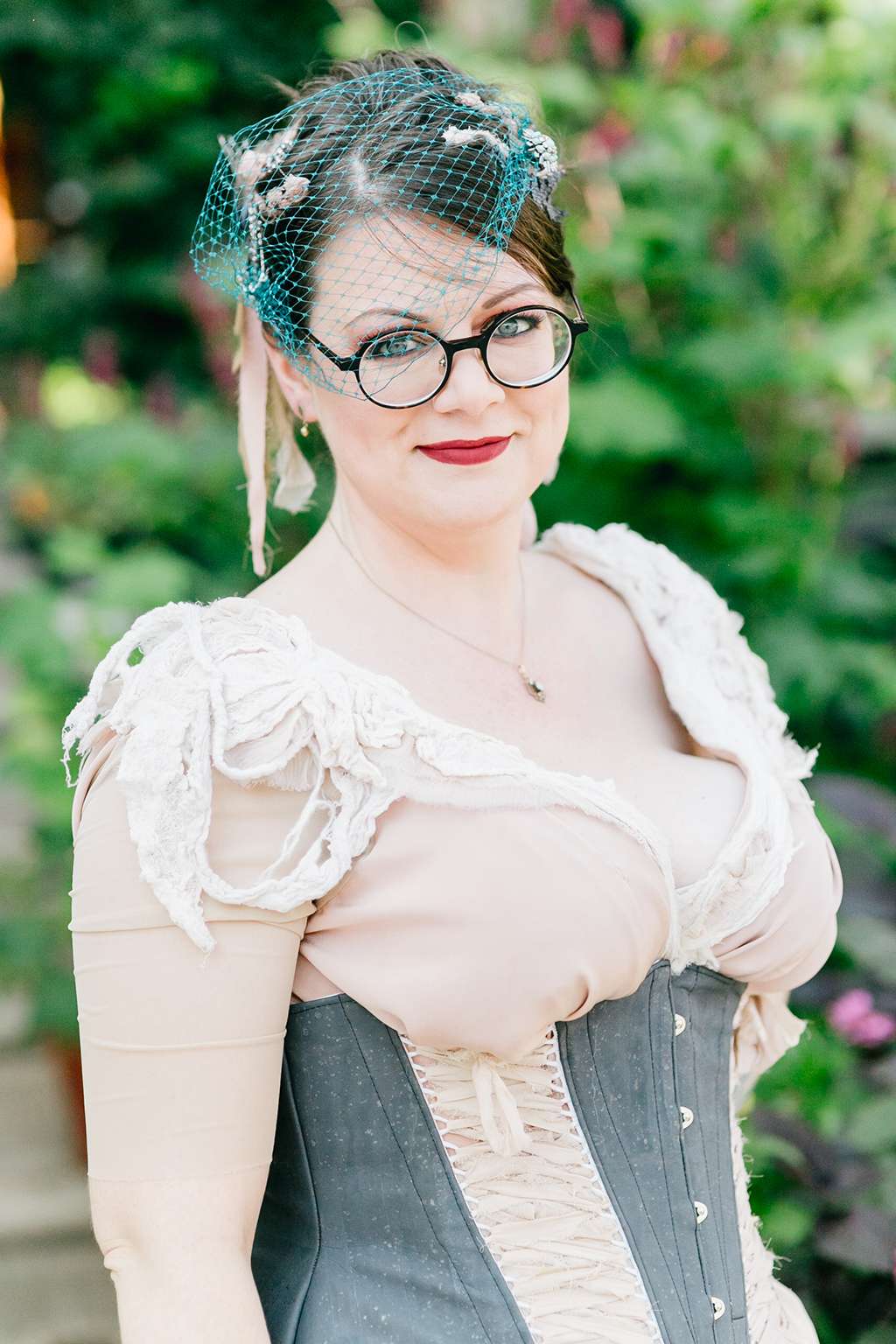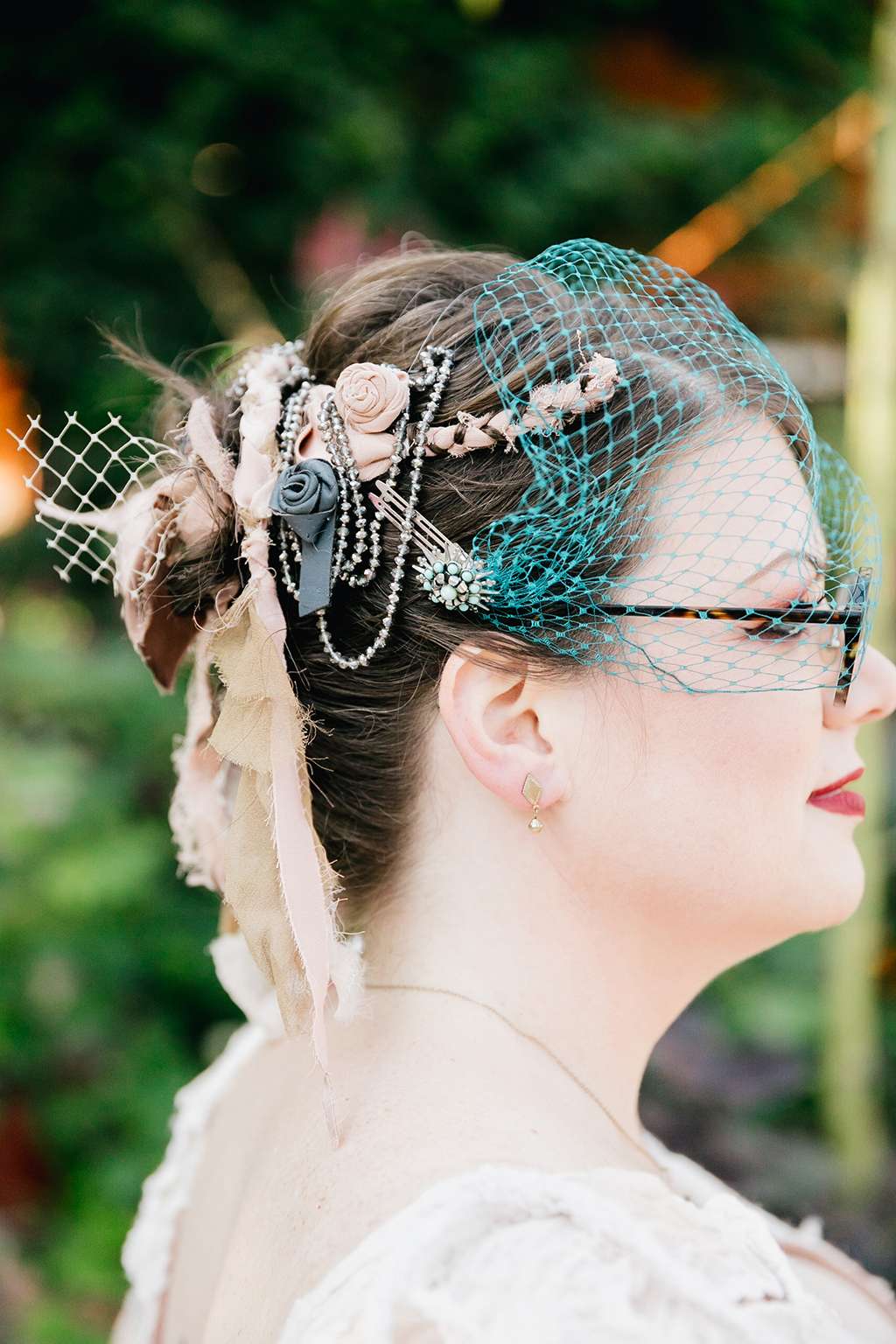 As many of their guests are artists, Jeanine made sketchbooks as favours; adding ribbon and gold leafing them to tie in with their decor. Their guests took them at the beginning of the reception, and sketched throughout the event, creating beautiful, unique keepsakes.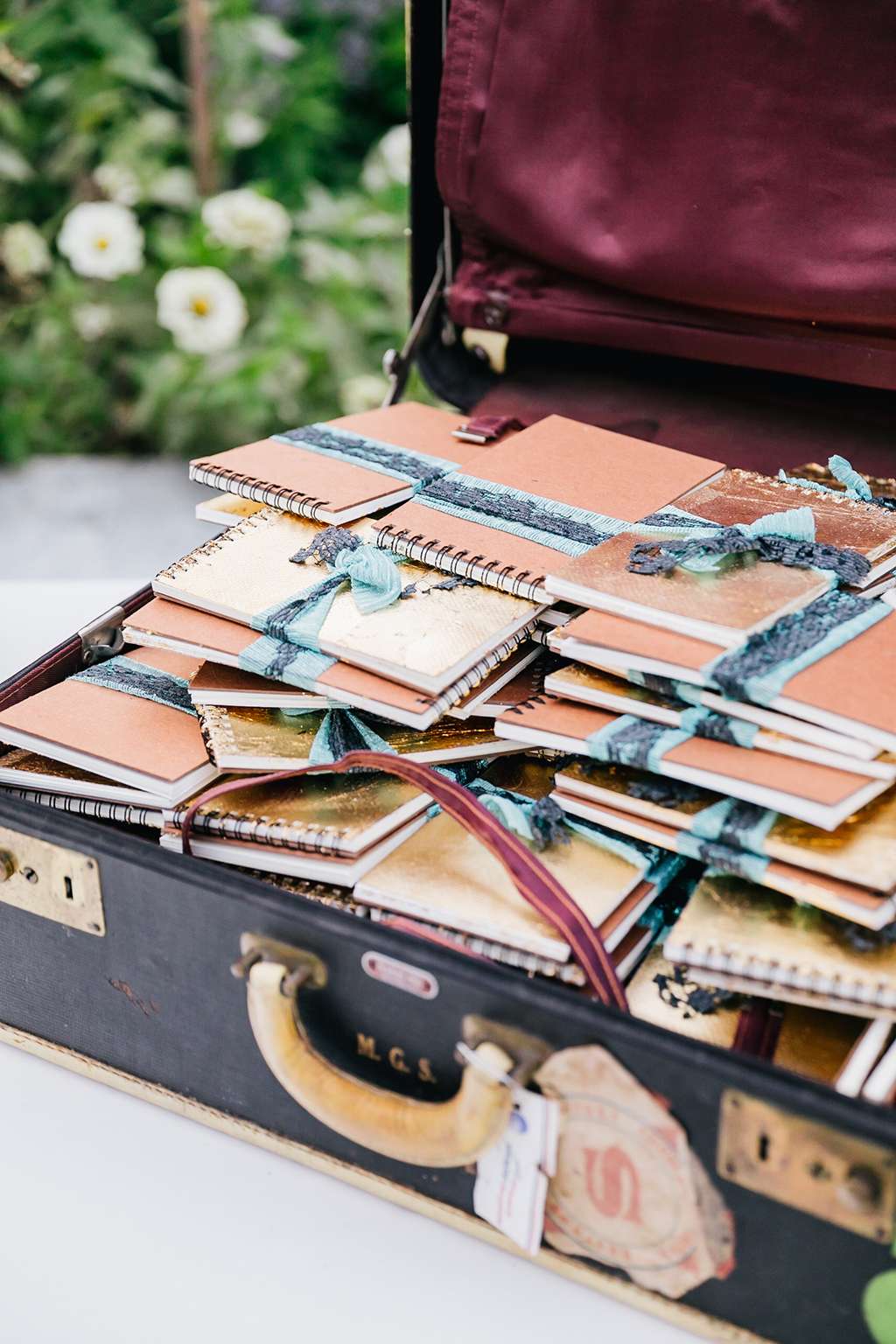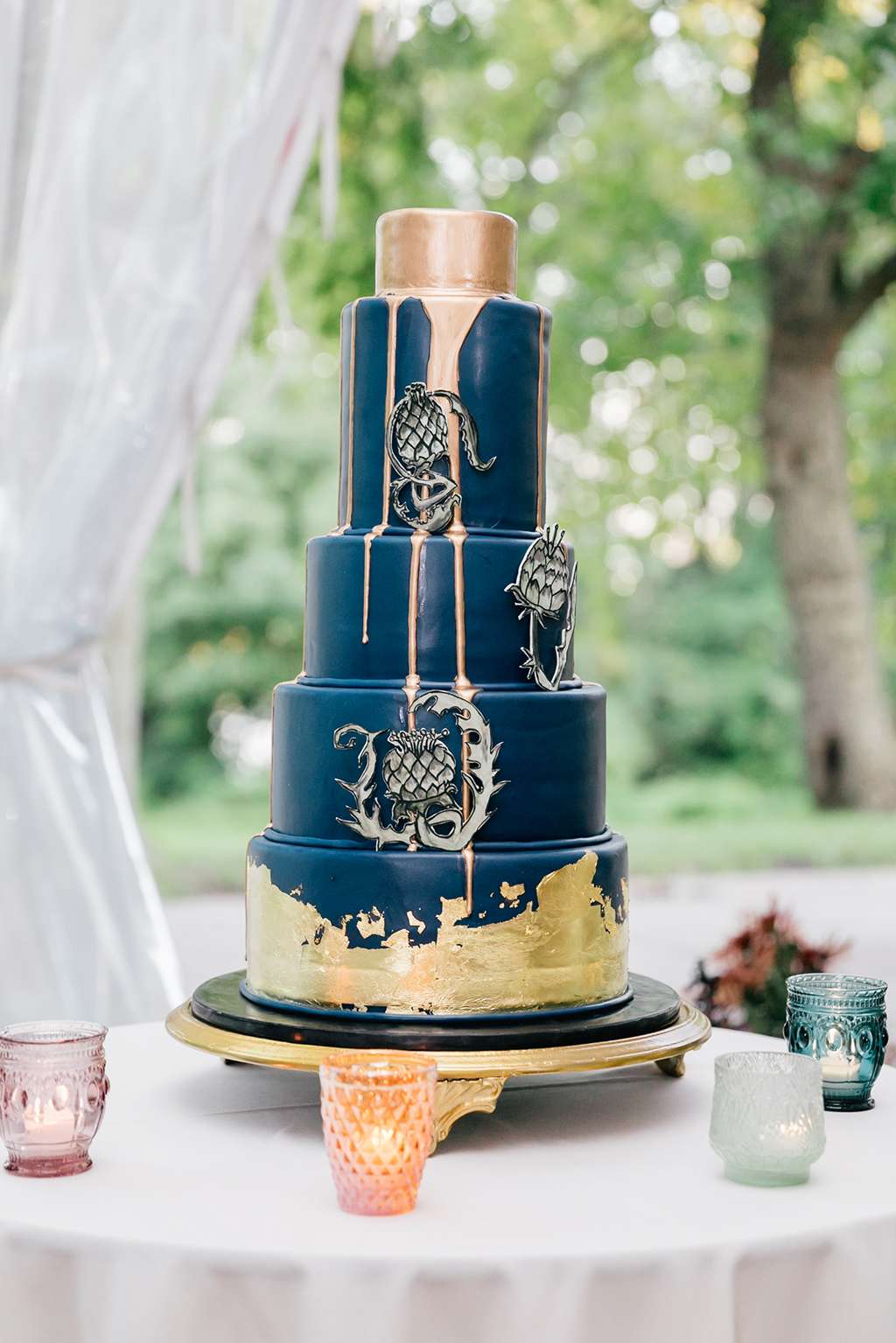 Instead of the usual order of things for a traditional wedding timeline, Jeanine and Nick flipped things around – they did a first look and portraits, then joined their guests in a walk through the woods of their venue, Bartram's Gardens, Philadelphia, into the outdoor ceremony area. They'd taken time before the day to compose all the reasons they have loved each other, and why they were getting married, and had them painted them onto signs to guide the way. The ten minute walk was accompanied by musicians from the band, and porcelain rabbits, to represent their pet bunnies, decorated the path.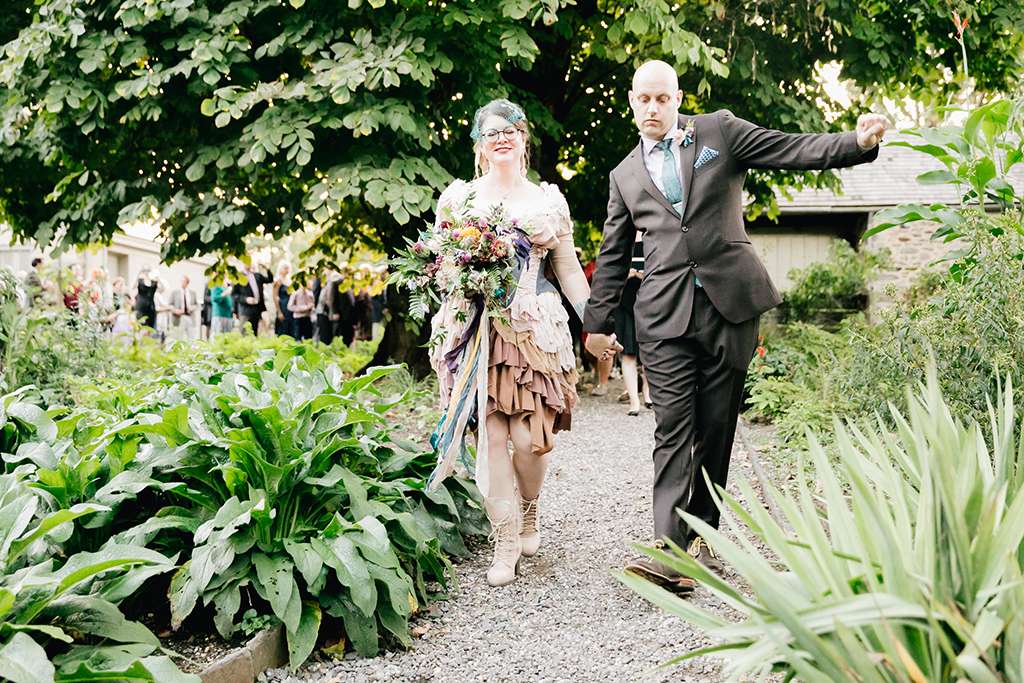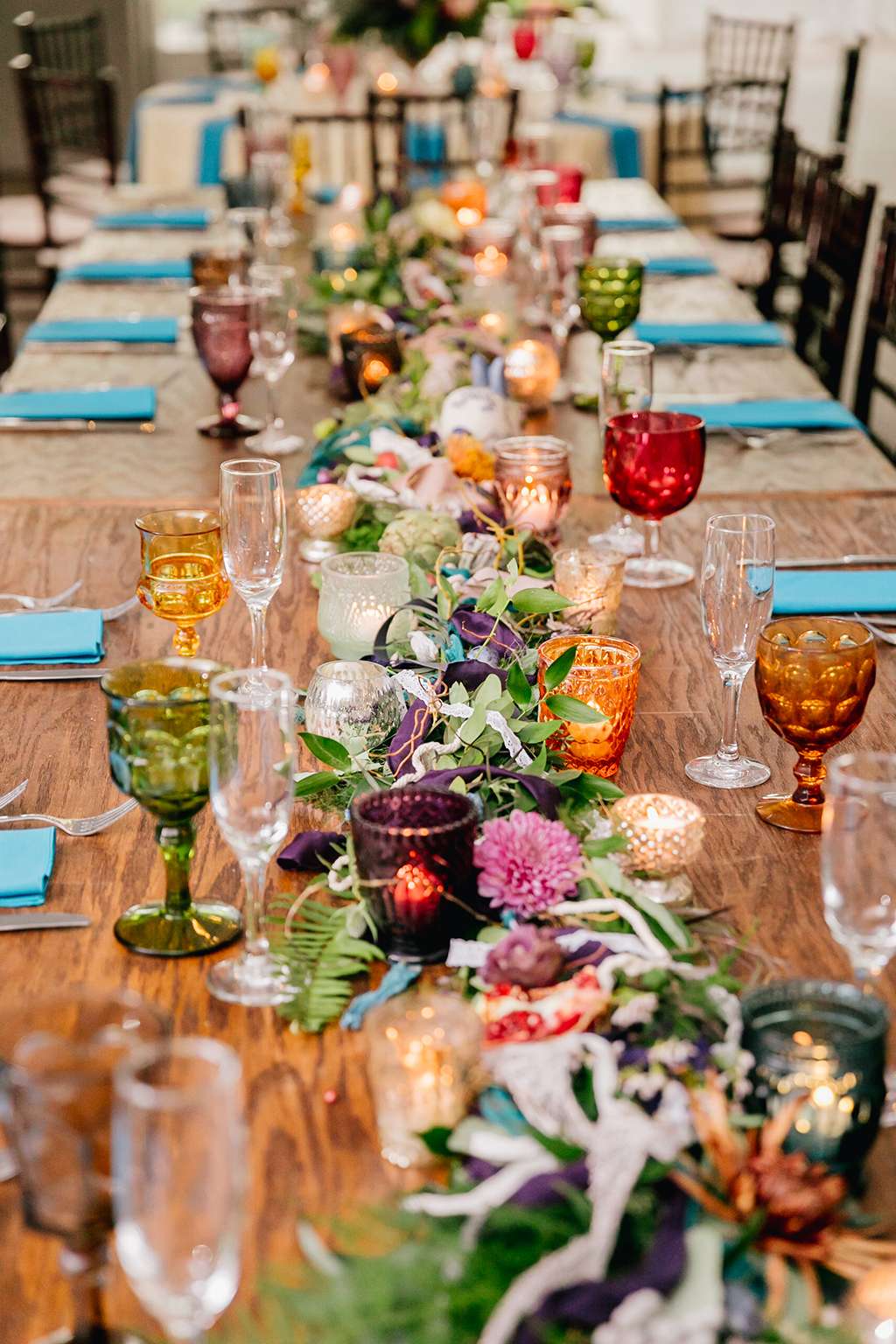 Their ceremony was a Quaker self-uniting ceremony, performed by Jeanine's mentor and Reiki teacher, under an arch made of hanging flowers, twisted ropes and fabrics. It included a a call-and-response with their guests as part of the ceremony. "The Quaker marriage contract that we used came from a calligrapher we found on Etsy," explained Jeanine. "The text of it was a beautiful, simple expression of what we wanted to promise each other. Nick and I also both wrote short vows to each other that we read aloud after."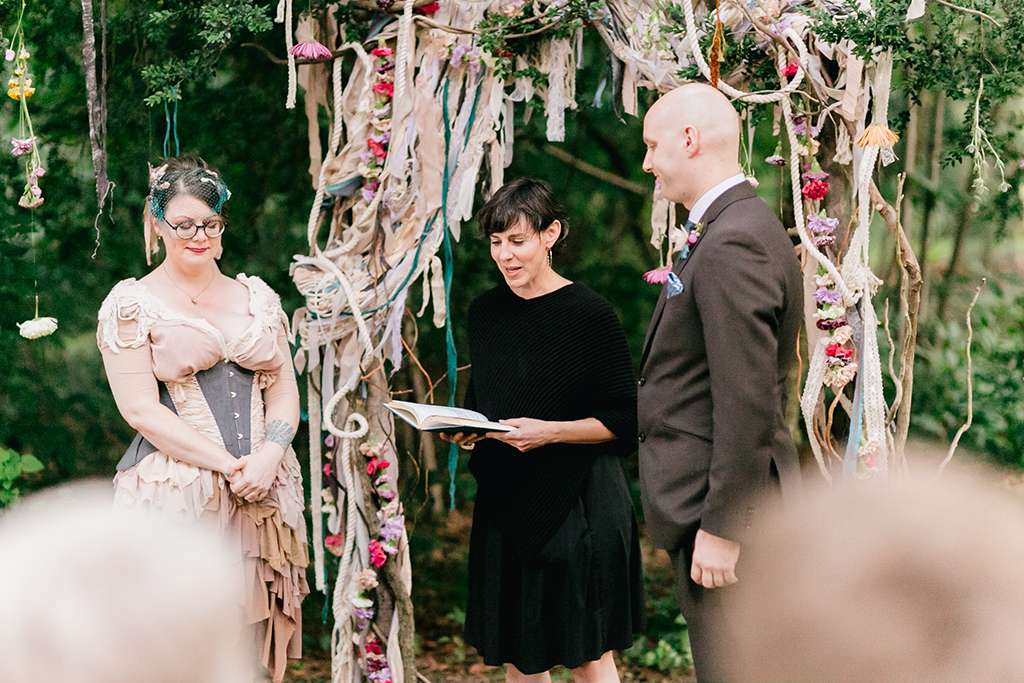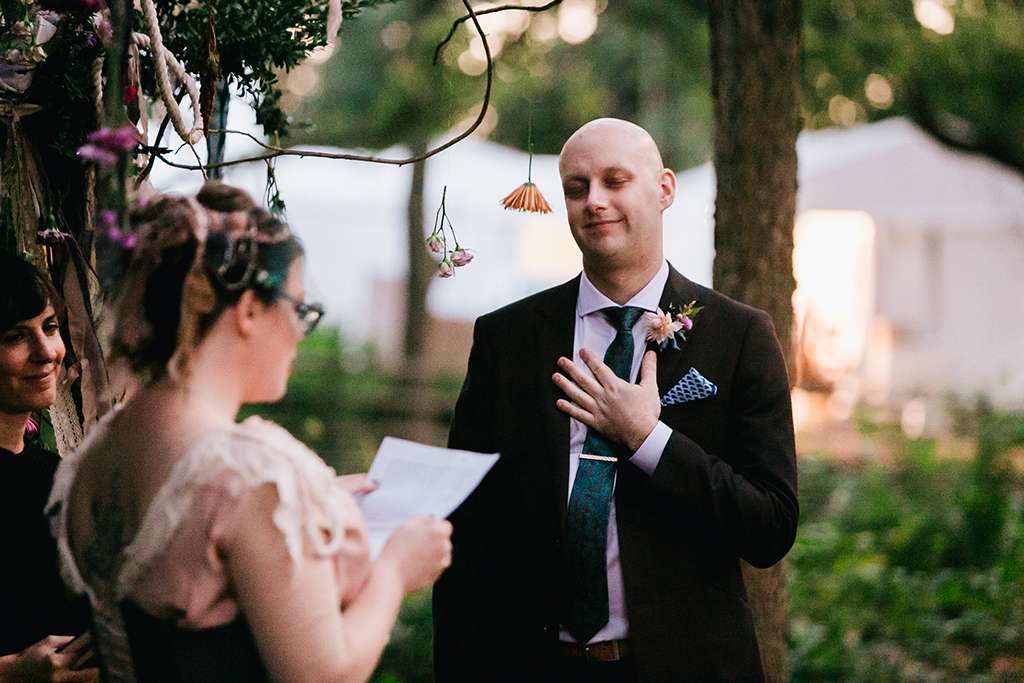 As it was Jeanine's second wedding, she had the benefit of knowing how stressful planning and organising a wedding can get! It also meant that she insisted on them having a wedding coordinator, and they were lucky enough to be able to afford one. "Having a coordinator was the best thing about planning our day," said Jeanine. "I could trust her experience and attention to detail in making sure things ran smoothly and we were able to focus on what mattered most; marrying each other and enjoying our day!"