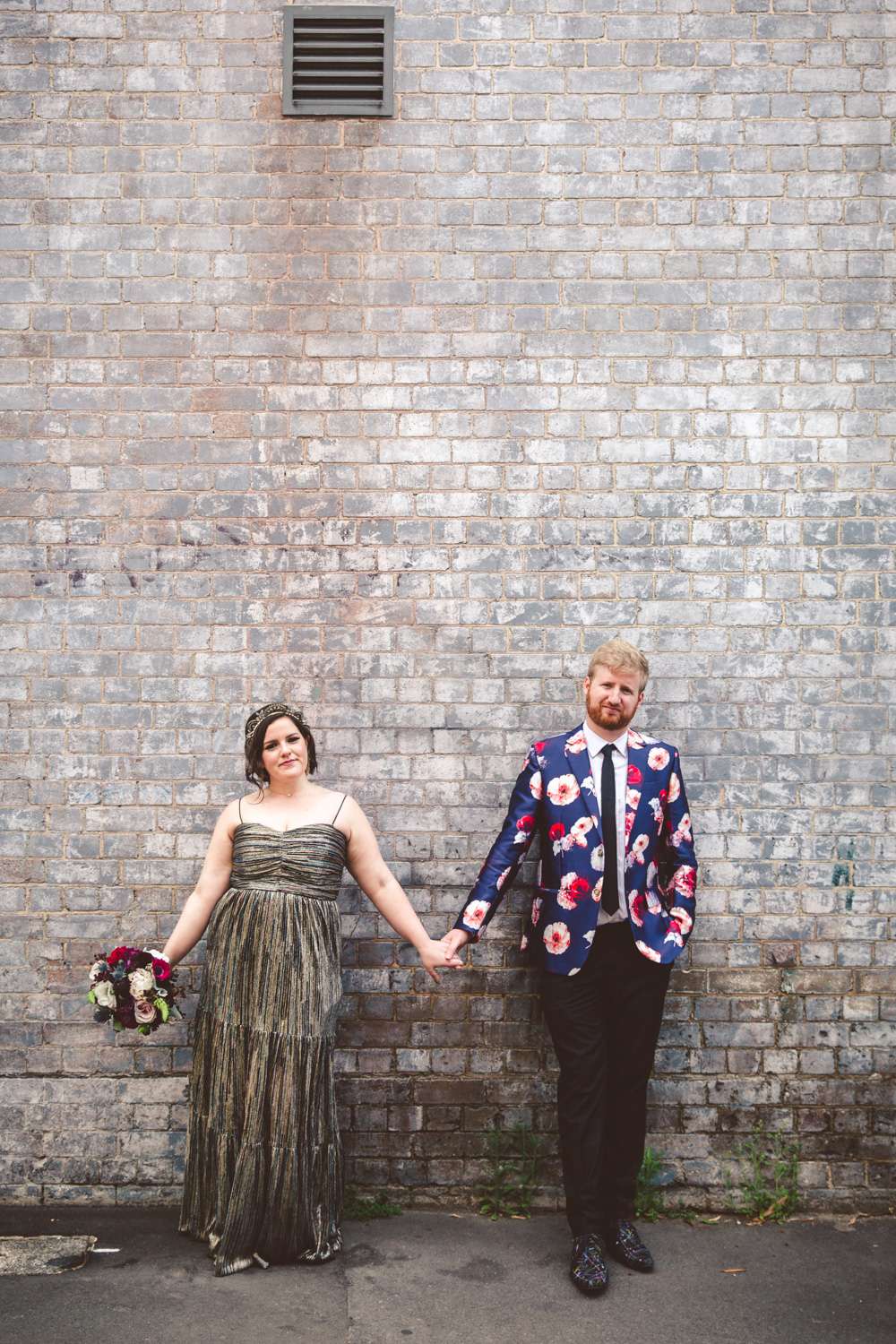 With the dress code for the day 'try to outshine us!' you just know you've got a fun, colourful wedding on your hands! Anna and Alex were inspired by 'everything and anything' for their October wedding held in Redfern, Australia. "We only paid attention to traditions that we cared about and agreed with, so we left out a lot of things that people are used to seeing at weddings," Anna said.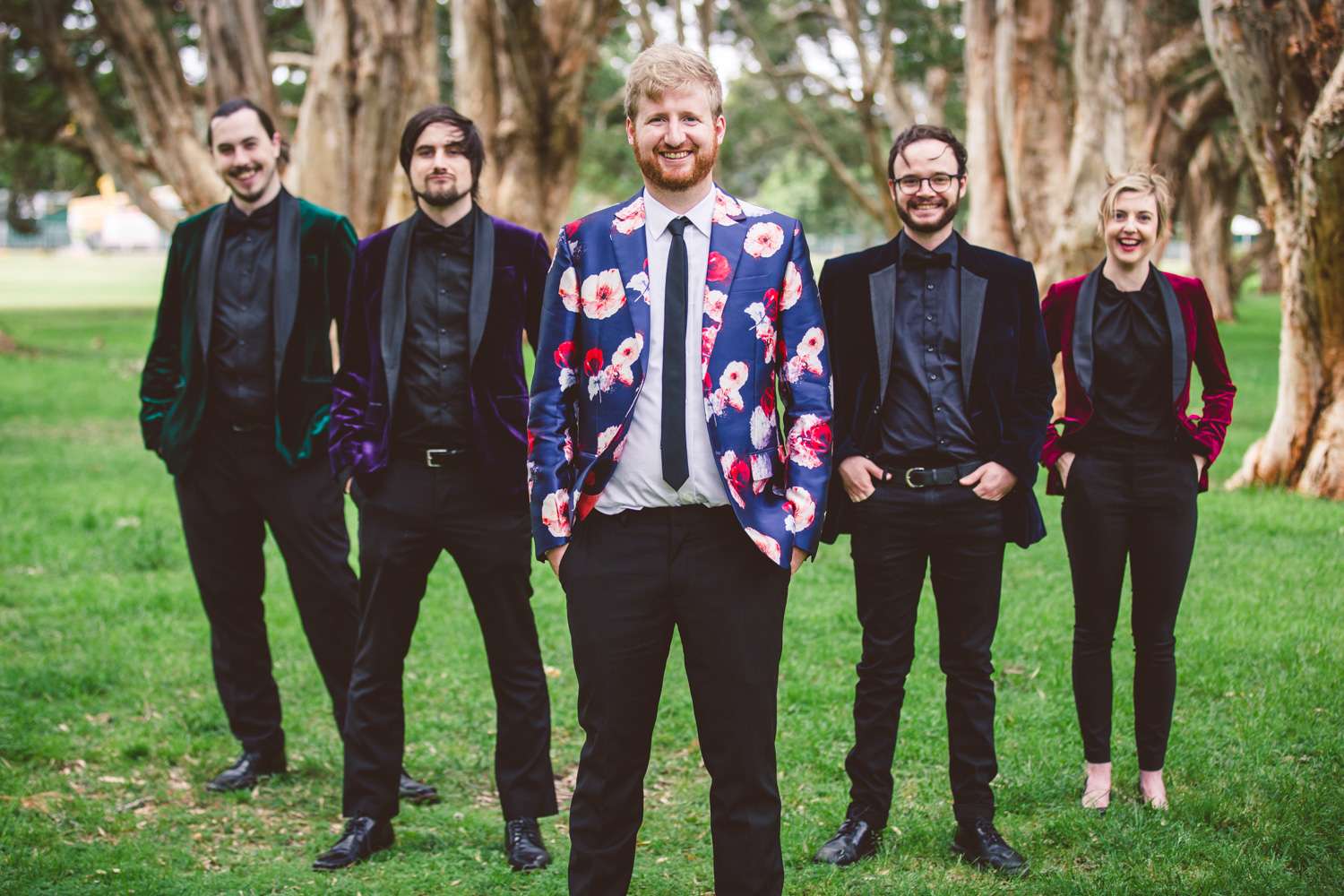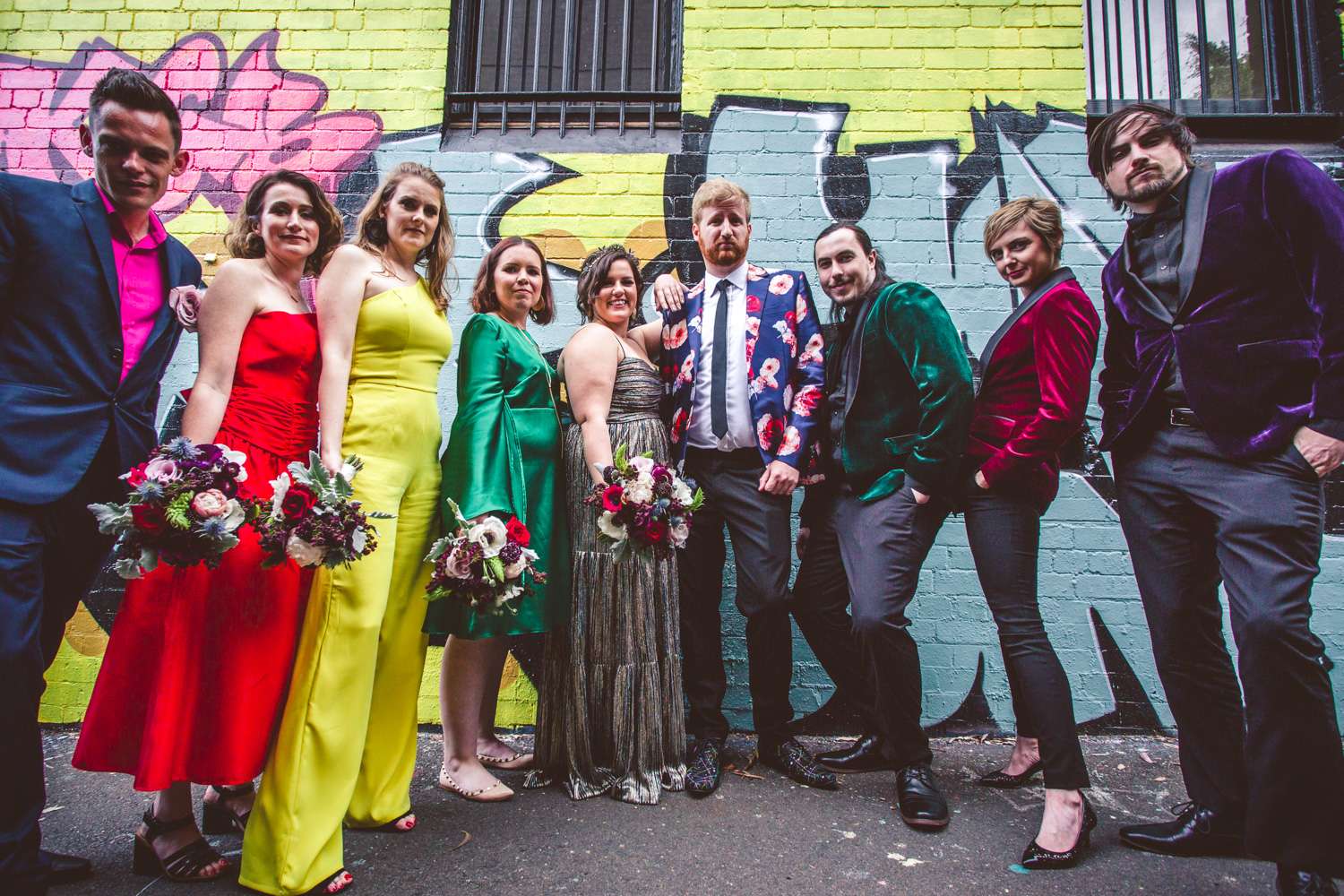 "We had (too many) ideas based on our interests and what we thought would be fun for guests," she continued, "but the real inspiration came once we found our venues. We looked at lots of more traditional venues, which came with impressive views of the Sydney Harbour Bridge and Opera House etc, but after seeing a few one day we ended up visiting the cellar door of our favourite vineyard, and had such a great time."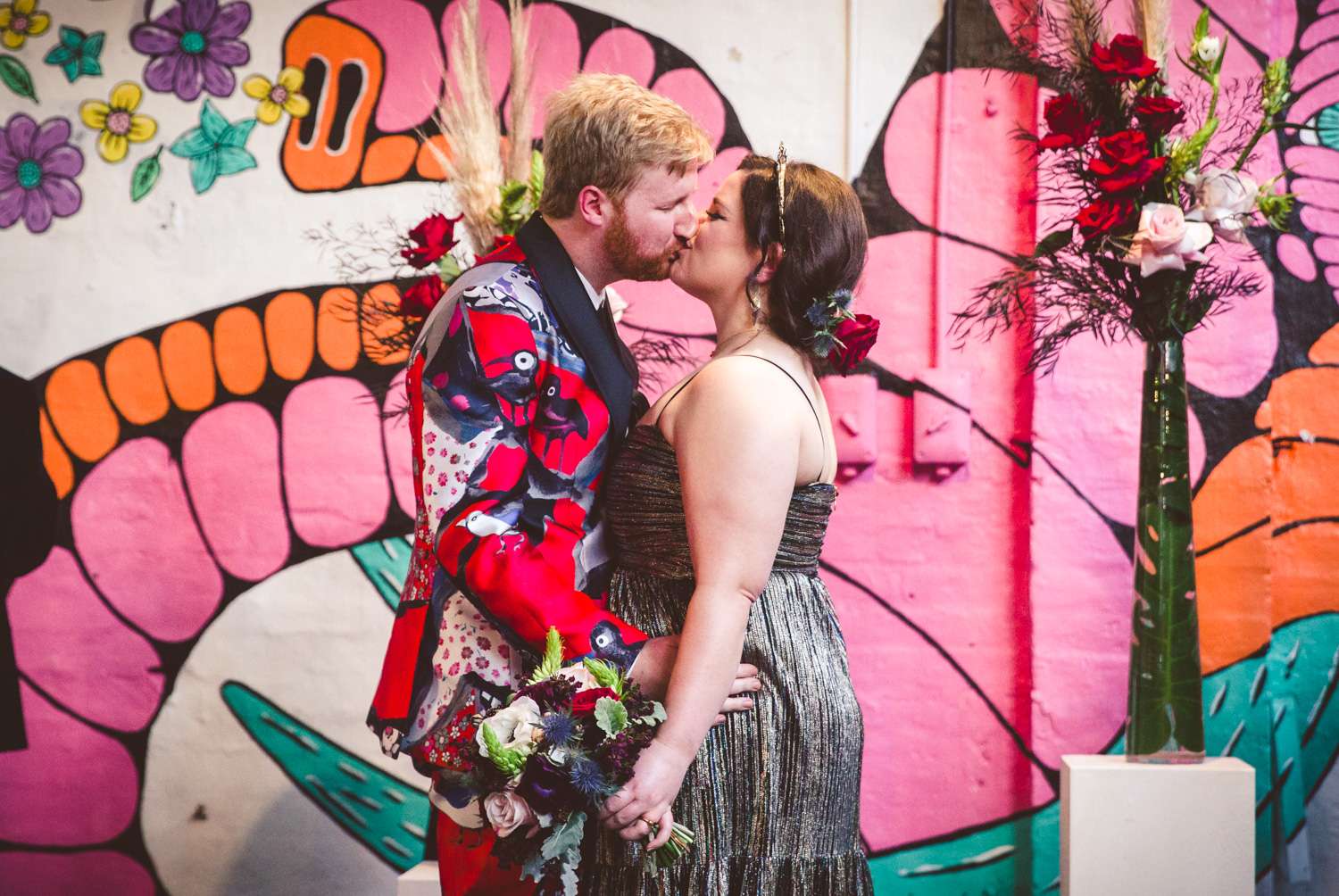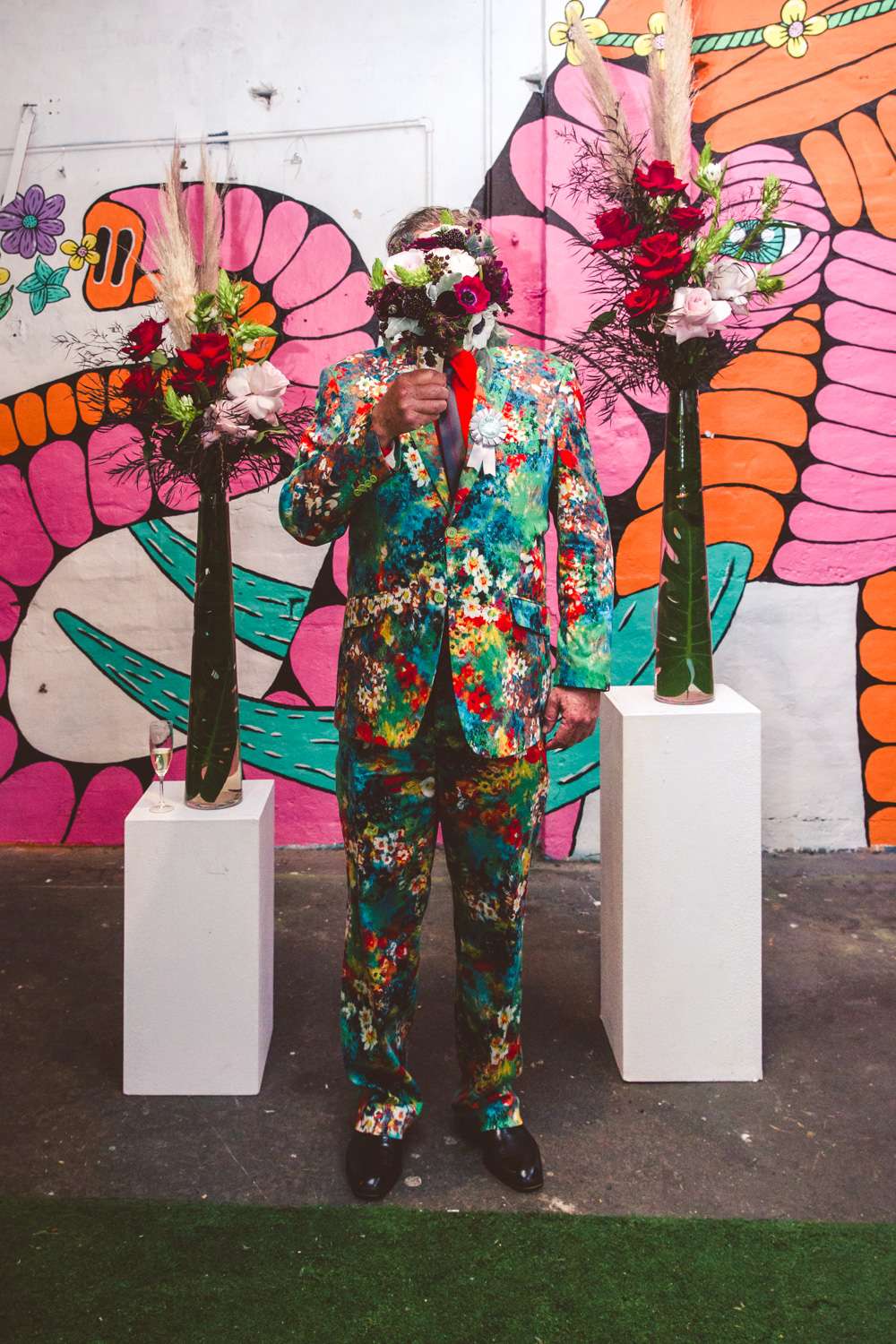 "The food, music and staff were fantastic, the interiors had a mid-century style that was really appealing, and it felt so right to us to hold the reception there. I had always wanted a garden ceremony, but there were no nice parks nearby and we wanted the transition to be easy for guests. I realised I had taken some classes opposite the wine bar at a graffiti covered artist studio, and showed Alex. He loved it, and that really solidified the colourful, messy, art theme that had cropped up."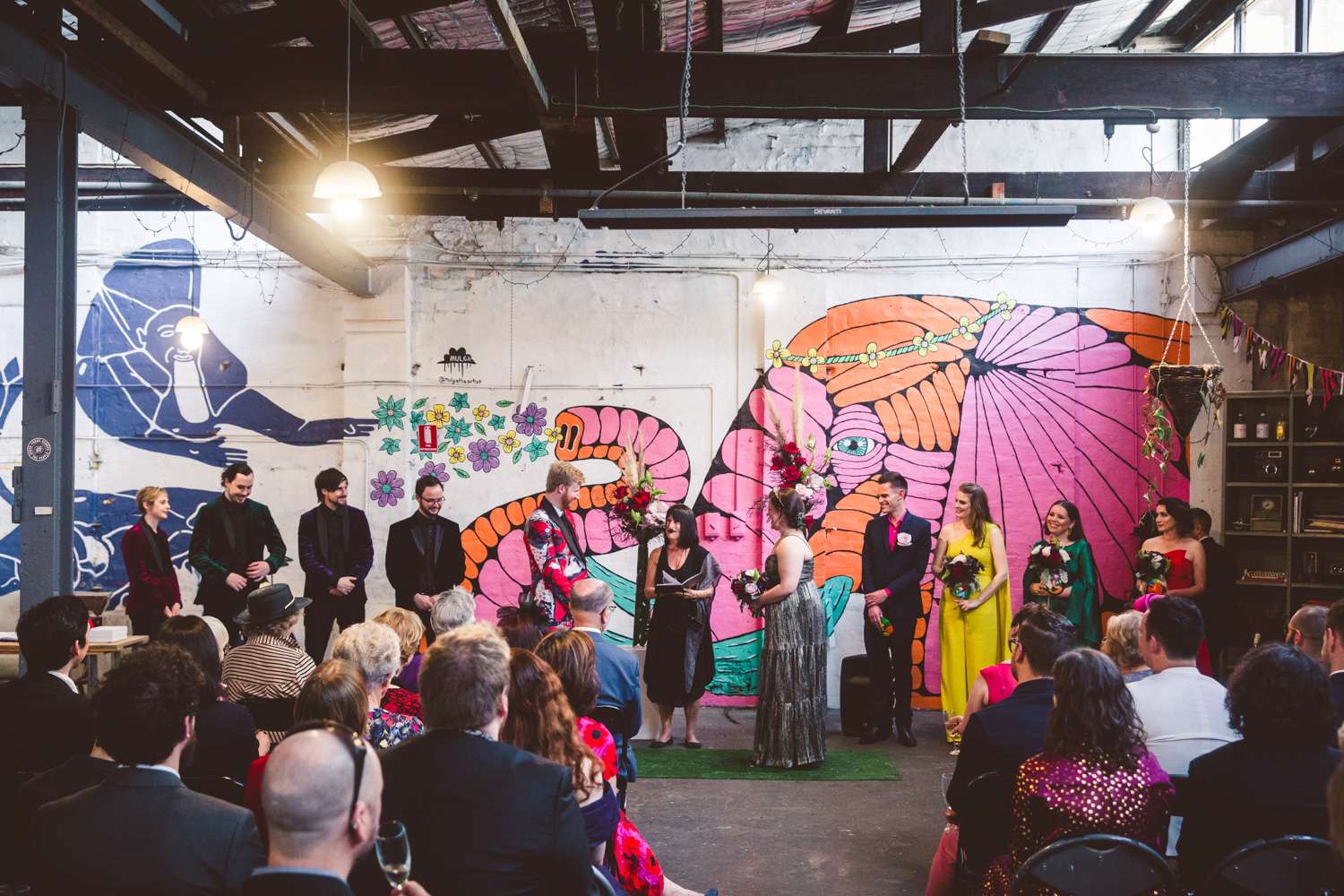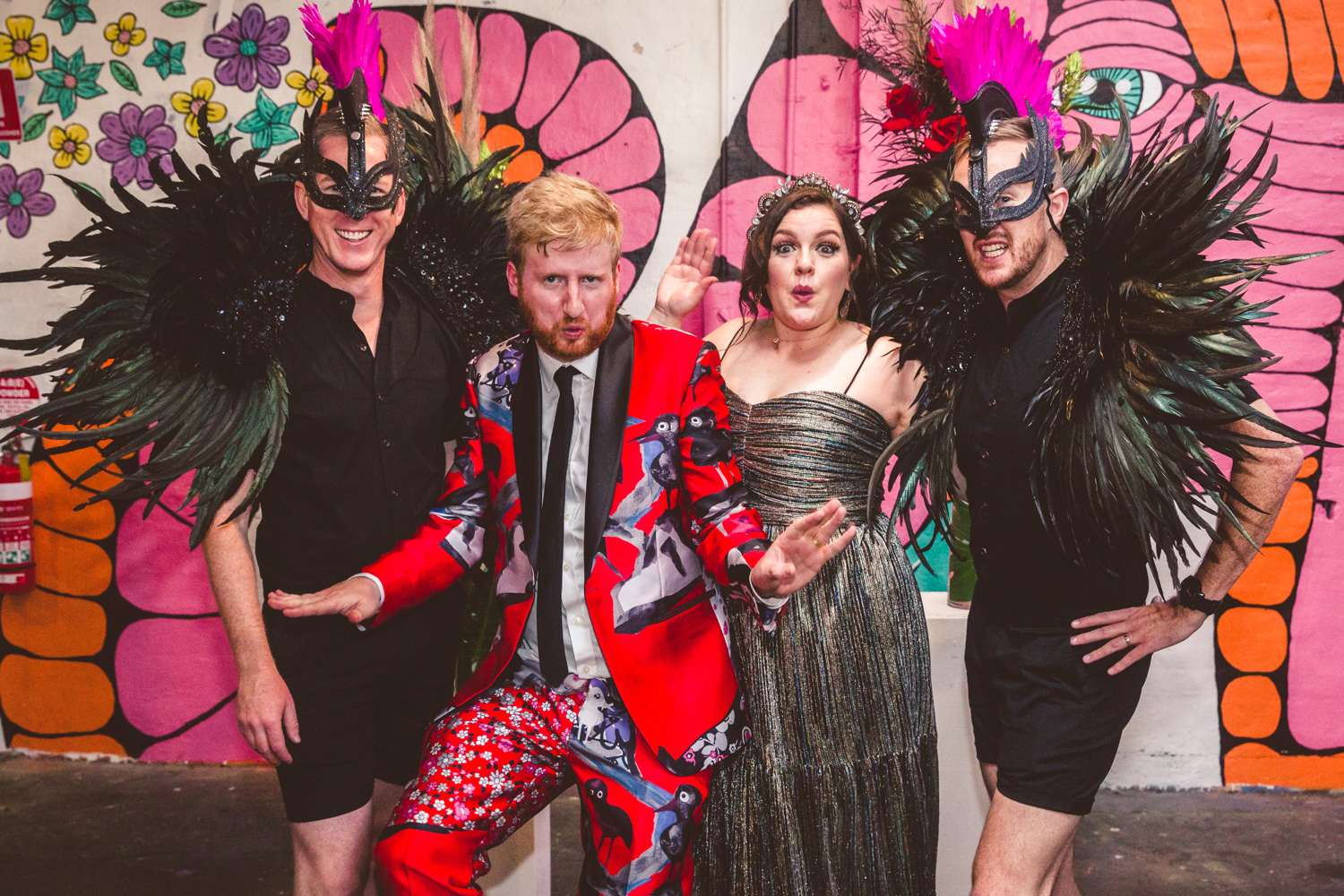 As a former fashion/shoe designer, it was important to Anna to wear Australian designers, and she rocked not one but two outfits during the day. "I hadn't heard of Rebecca Vallance or Ashlee Lauren before I started shopping," she explained, "but love their designs. I have followed Discount Universe since I was at fashion school at the same time as they were, they have since moved their operations to New York and I've built up a collection – it felt very me to wear this for the dancing and party section of the night." The couple took a trip to Hoi An in Vietnam to have Alex's bright and bold suits tailored – they used Ru Paul's suits as inspiration.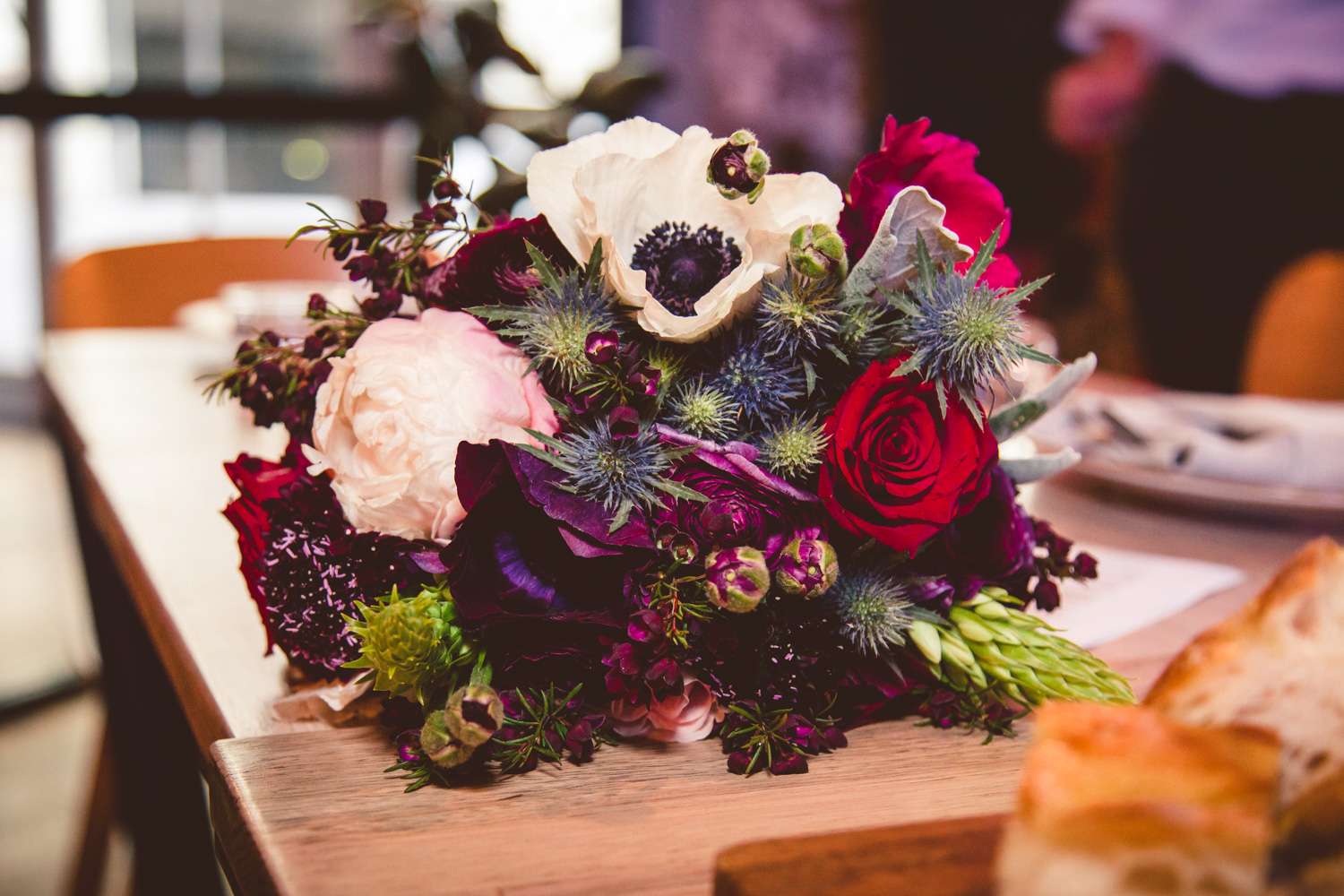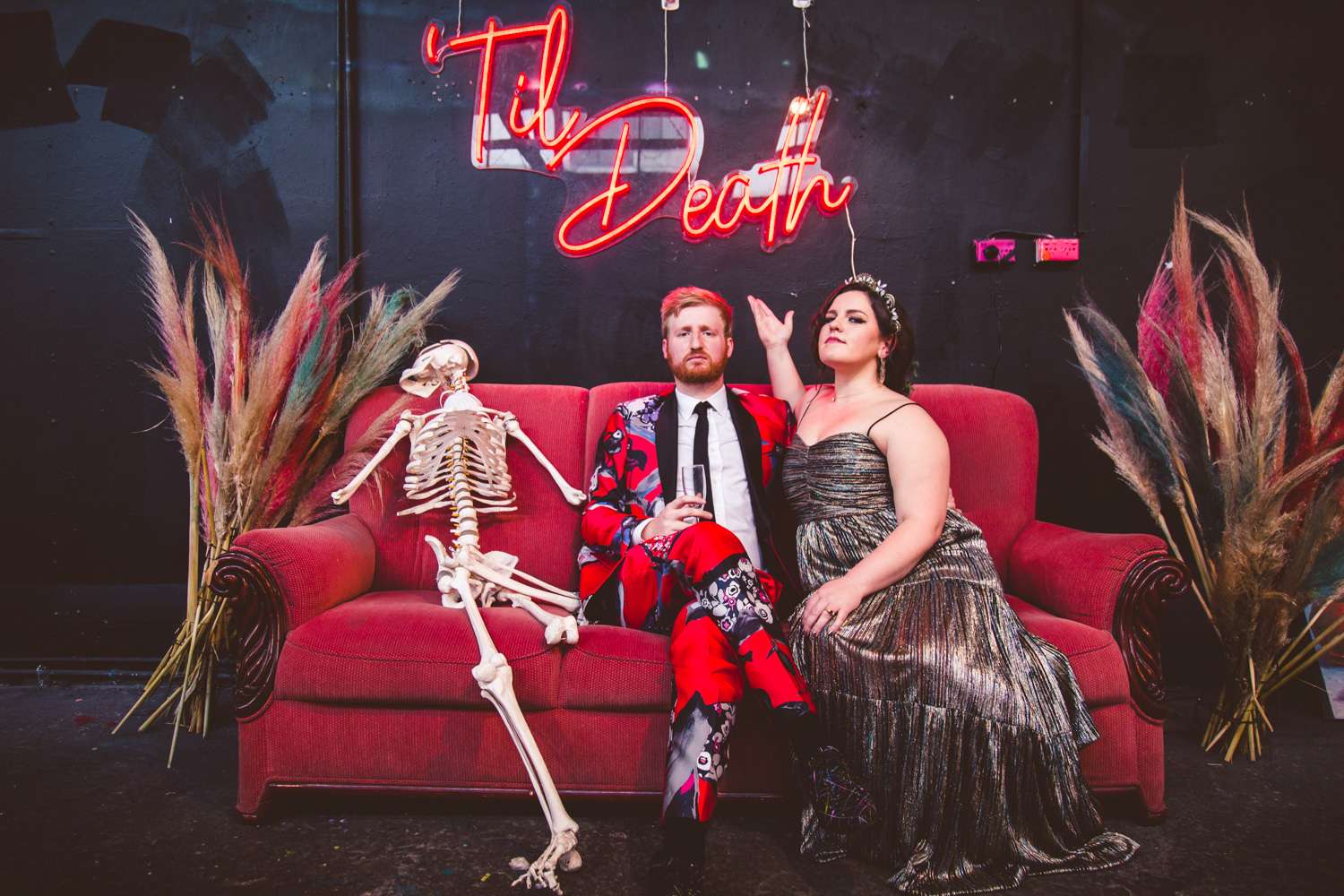 Flowers were one of the most important and fun parts of the wedding. Their friend and florist Bush Witch used all of Anna's favourite flowers – peonies, anemones, boronia and roses, to name but a few – to create stunning bouquets. They skipped on centrepieces, as they wanted to encourage cross-table conversation, instead having floral installations hanging from the ceiling. Obsessed with neon, they complimented the bright florals with neon signs too.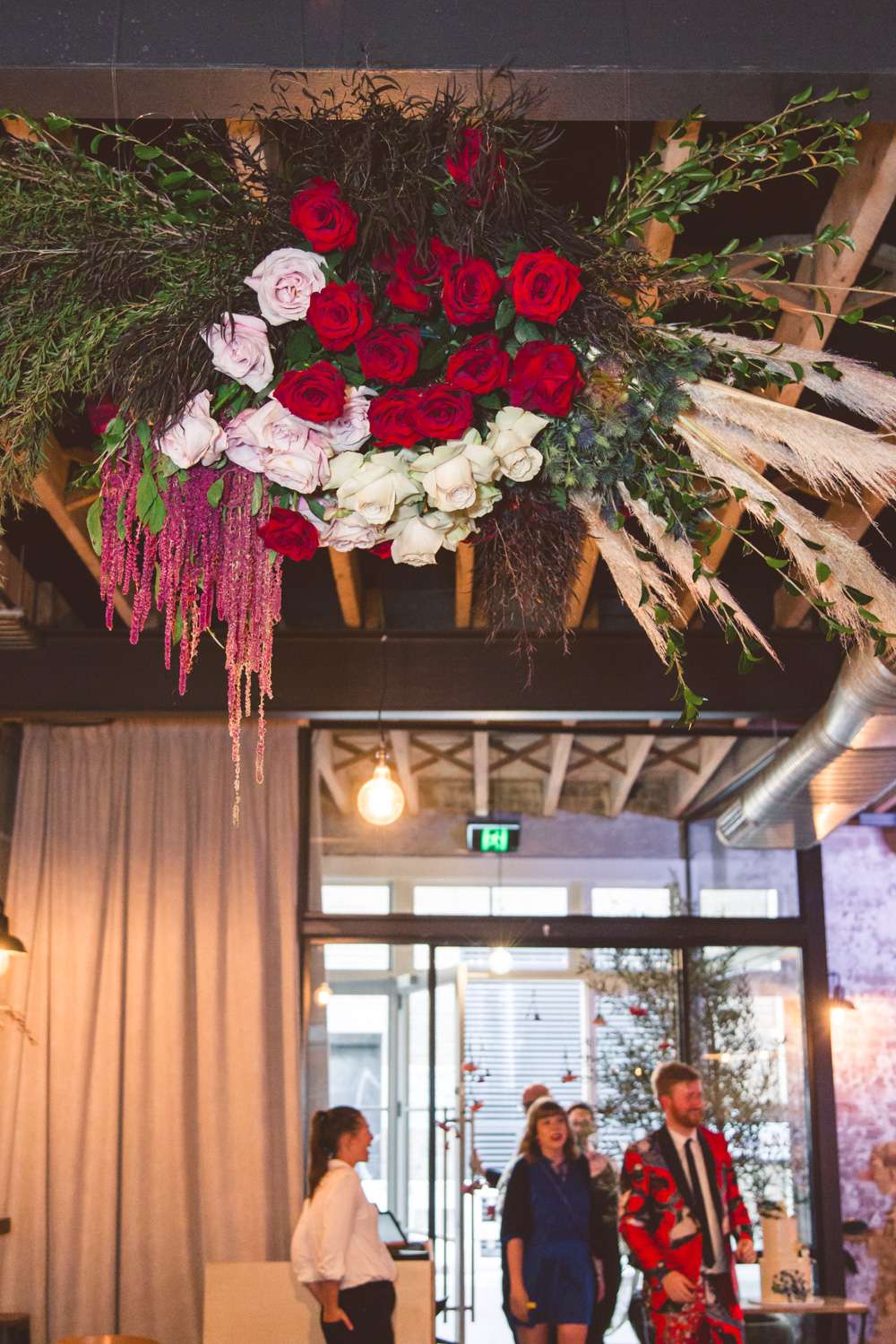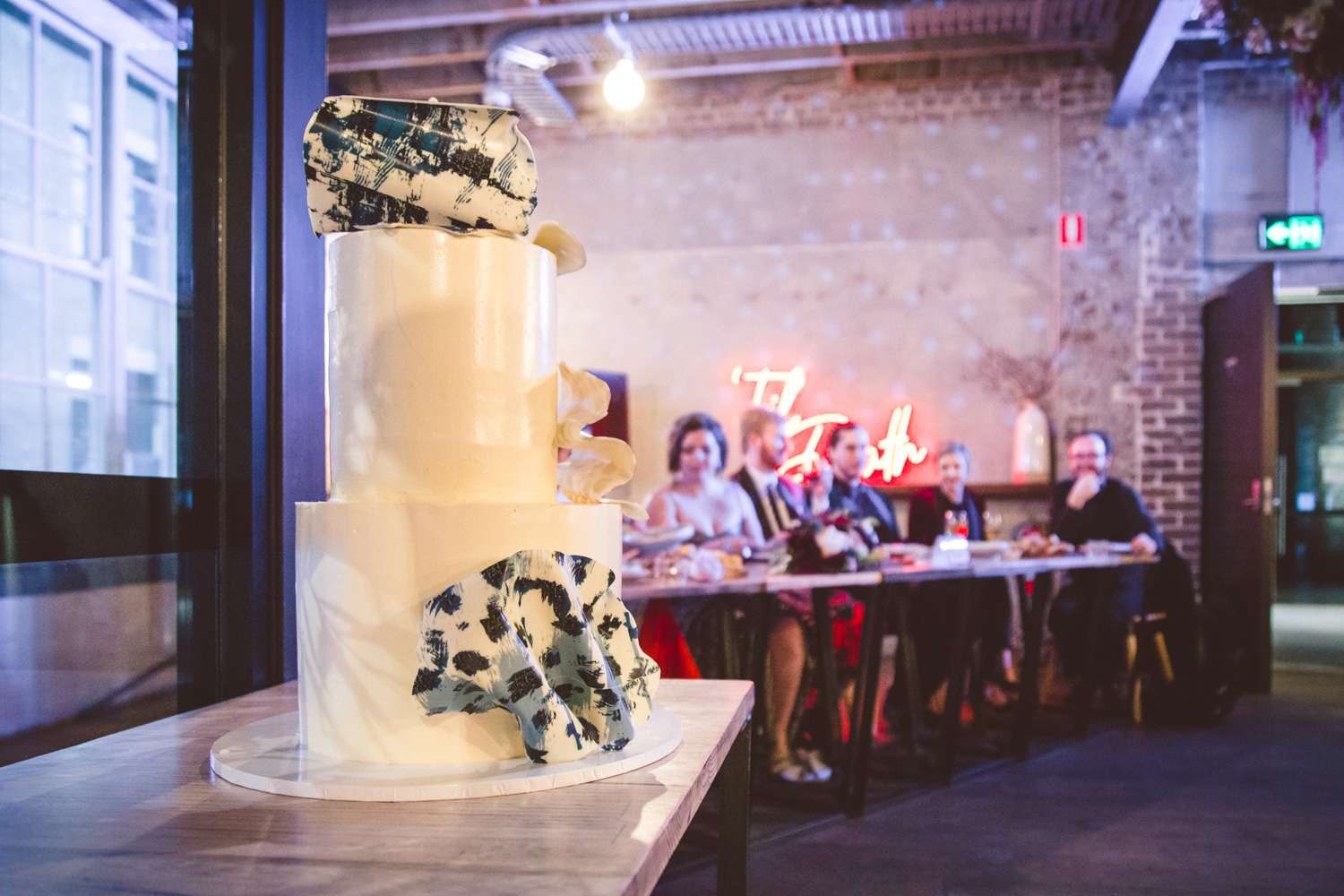 Anna and Alex had a novel idea for transporting guests from the ceremony to the reception – a parade! "To move everyone from the ceremony to the reception, we wanted to have a parade – maybe with a mariachi band. Unfortunately hiring a band for five minutes isn't really an option, so somehow the idea of having a pied piper parade came up. We bought a selection of small instruments like kazoos, maracas and pipes, made flags with Alex and my face on rat bodies, and two friends lead the parade dressed in weird rat costumes blasting Vengaboys. It was probably the most confusing part for the guests, but I think they had settled into the vibe by then. My cousin asked 'Wait are we doing a pied piper? Of course we are!' We lead them around the block and into the reception courtyard where we had a grazing table set up – which was immediately devoured!"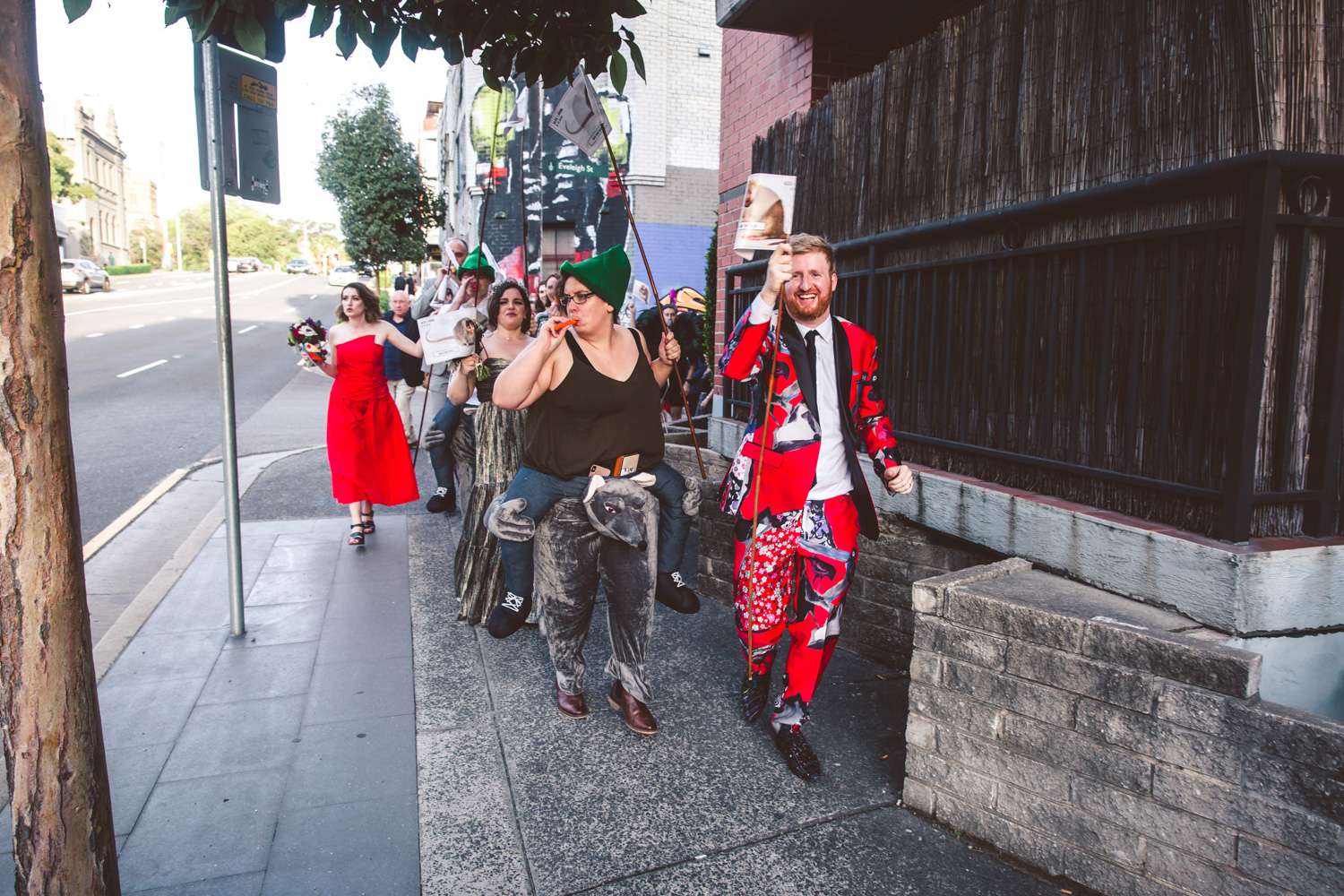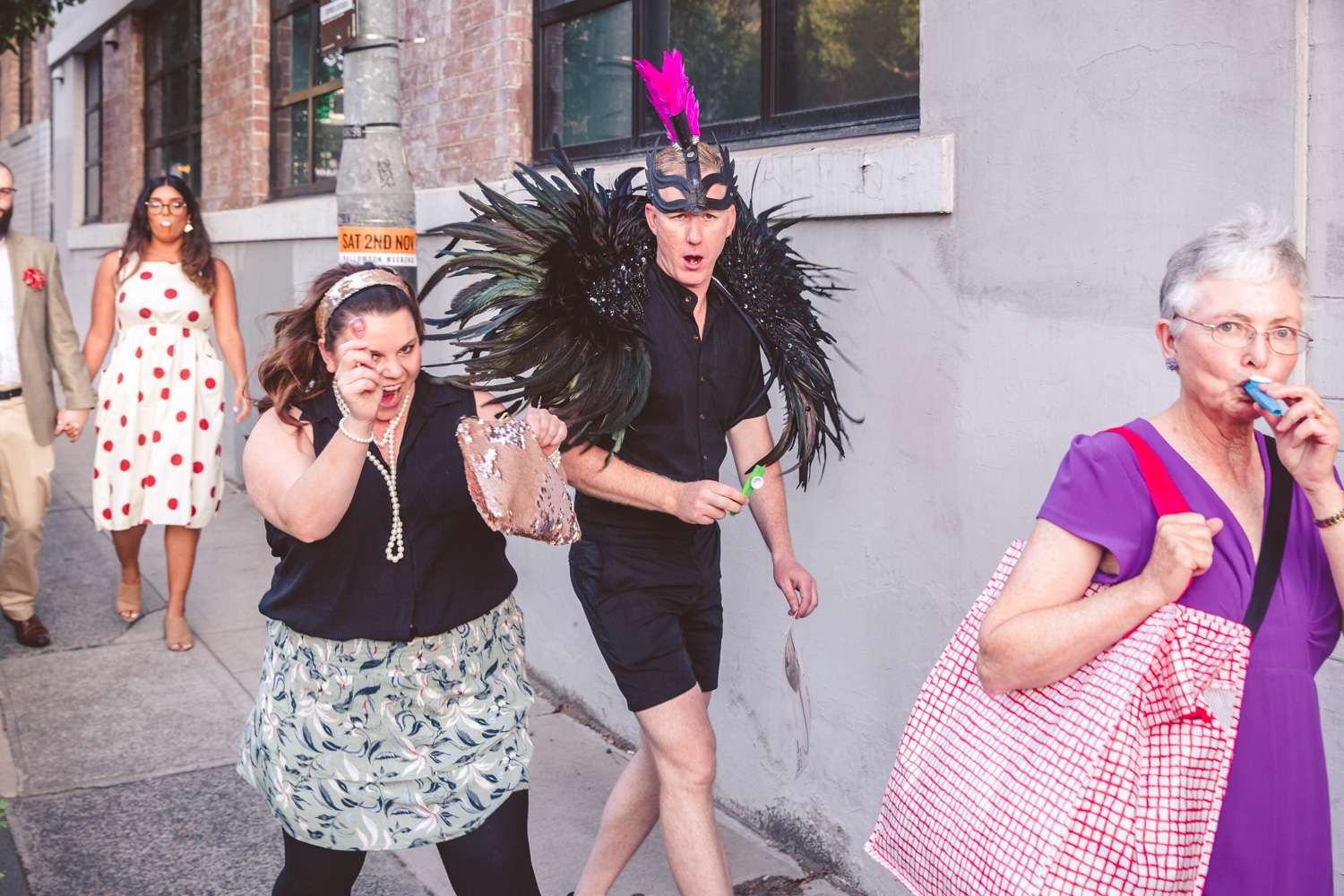 The couple didn't have a band, but they did hire a local busker to play the violin before and after the ceremony. "We thought it would be fun to have the juxtaposition of guests walking into a slightly grimey, graffiti covered art studio to be met with stunning classical violin. We originally wanted an opera singer for this role, but we both kept seeing this busker play on our commute and he was so brilliant we realised it was perfect."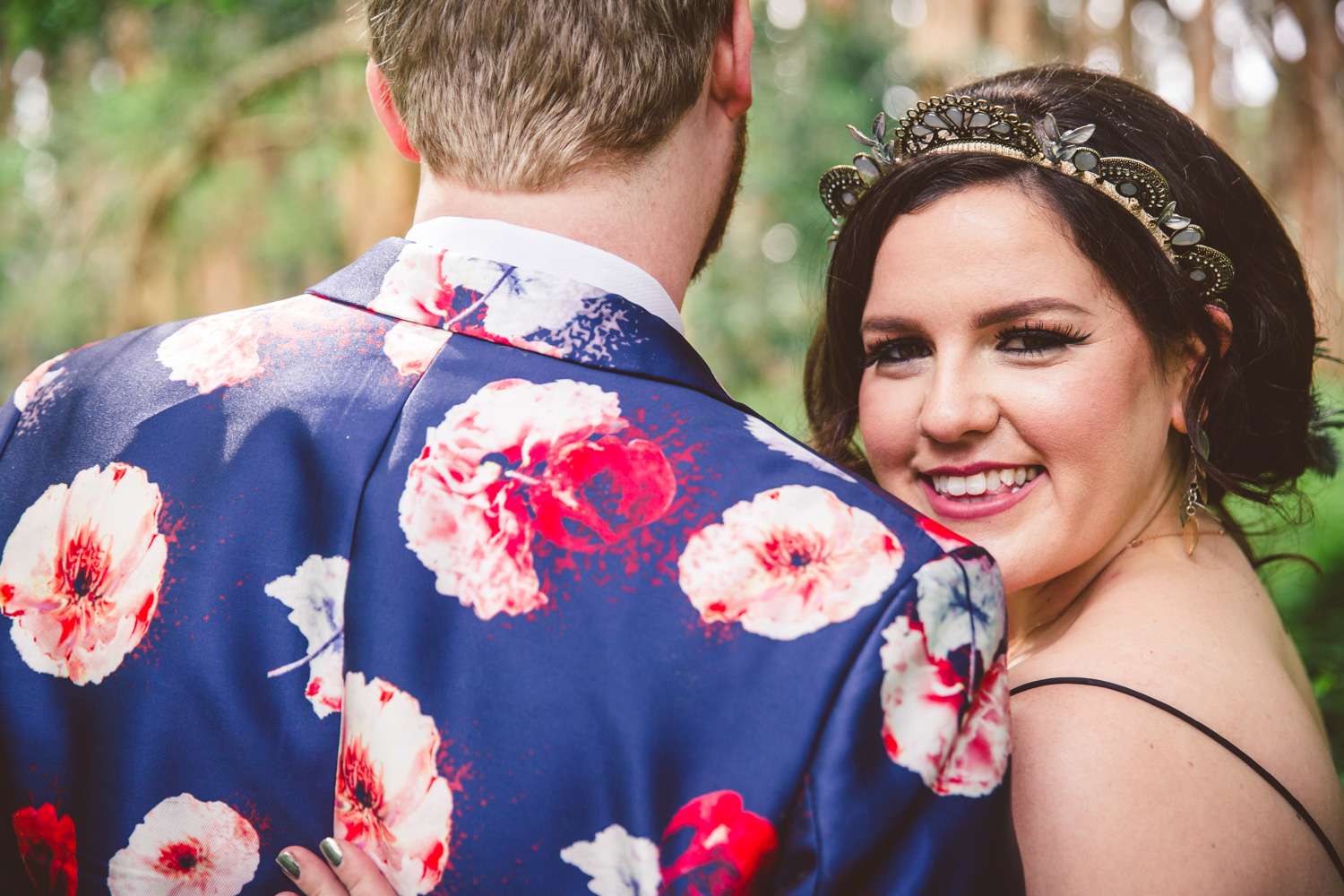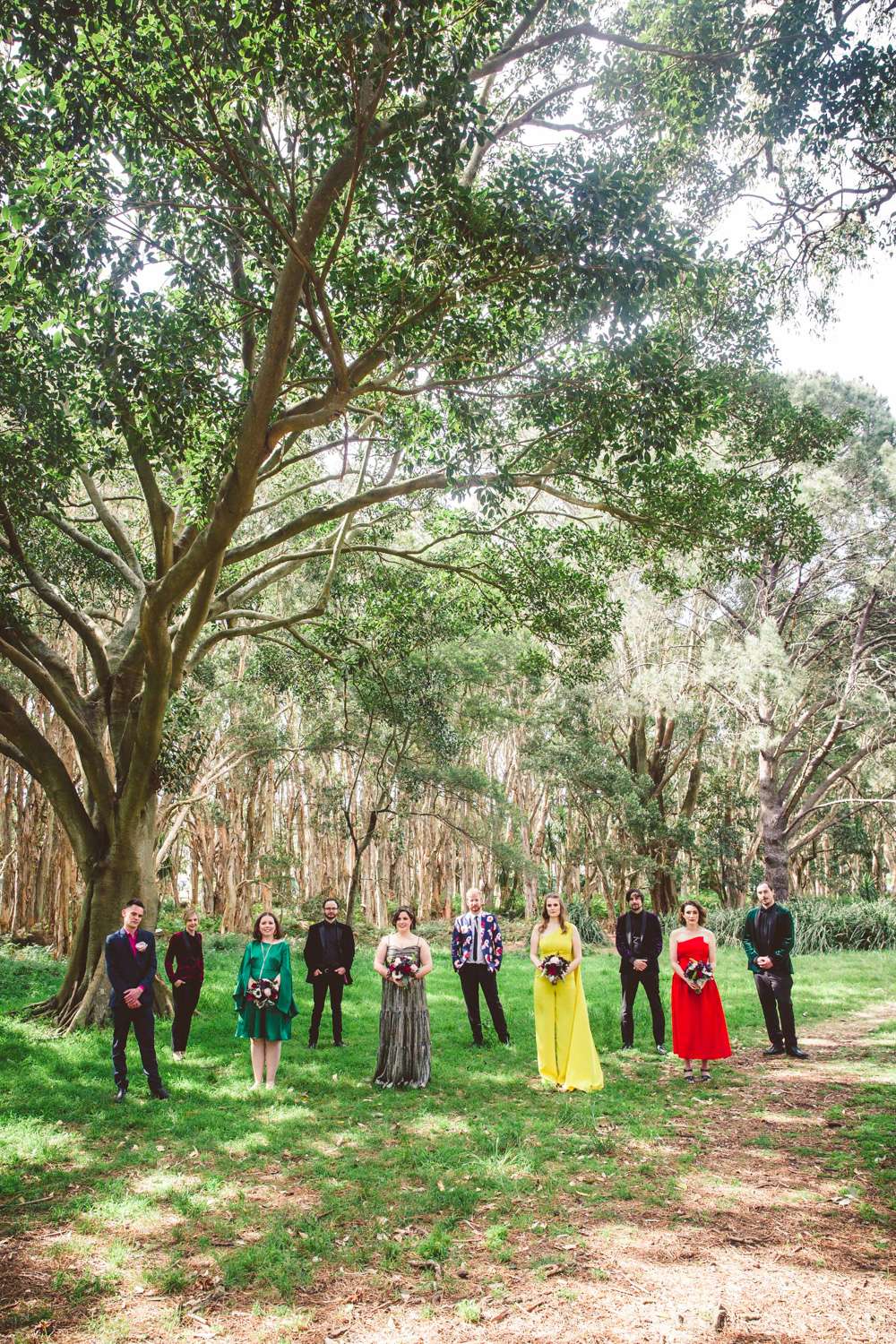 Another talented friend provided a DJ set, and they continued the art theme by hiring a local illustrator to do portraits instead of a photo booth. They love seeing them on everyone's fridges when they visit their friends homes! Their night ended with most of their guests decamping to their one bedroom apartment, and Alex having to kick them all out once Anna fell asleep on him at 3am, "it was very fun though," she laughed. Sounds like the perfect way to end a wedding day if you ask us!