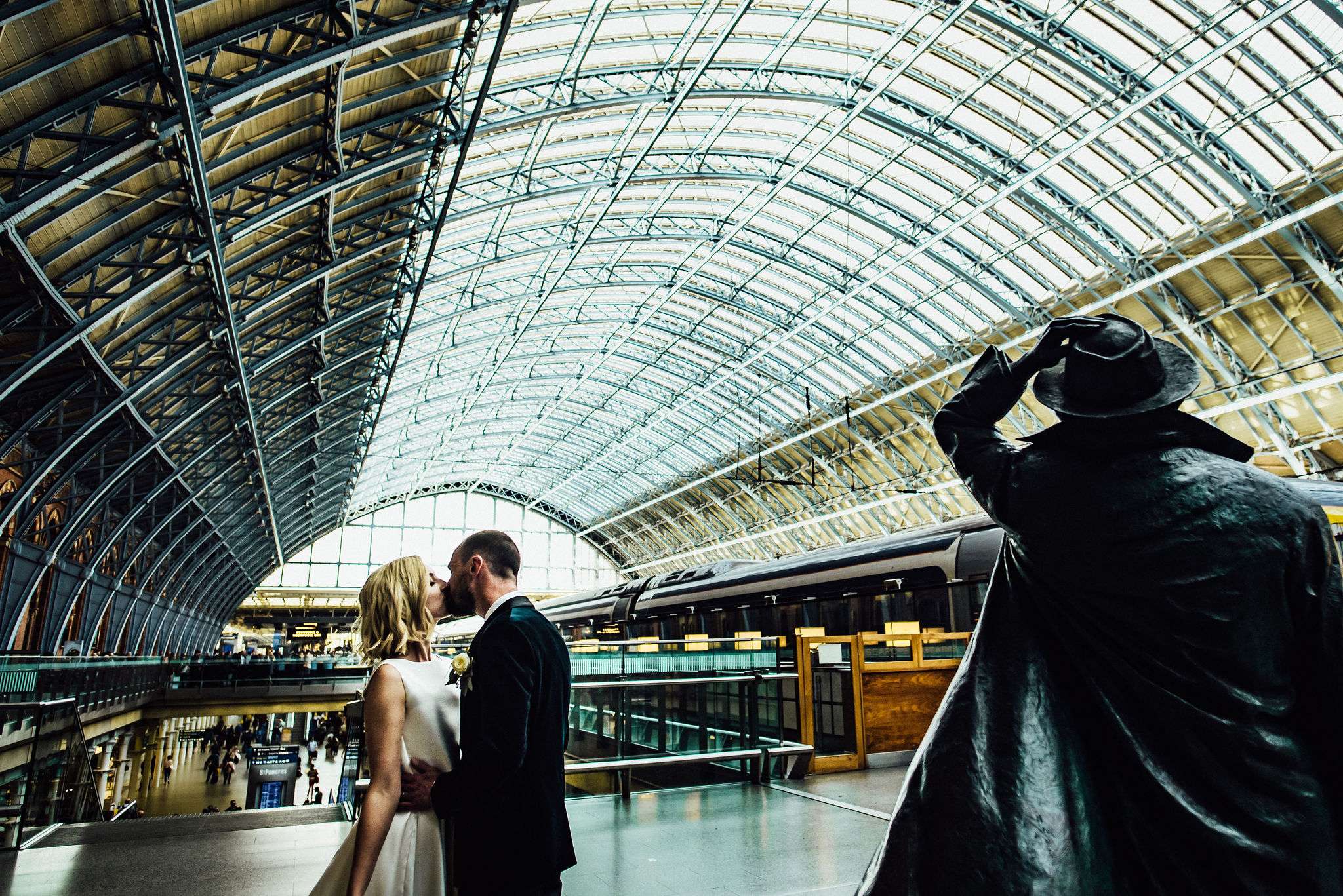 Gemma and Jon chose St Pancras Station as their unusual wedding location and were married at the exact spot where they first met for their first date! They were married on the concourse with the trains behind them, and had their reception at Searcys Champagne Bar. They were inspired by the art deco vibes of the location, but also their love of Bowie through their choice of music and the bride's accessories (Bowie is also their son's name!)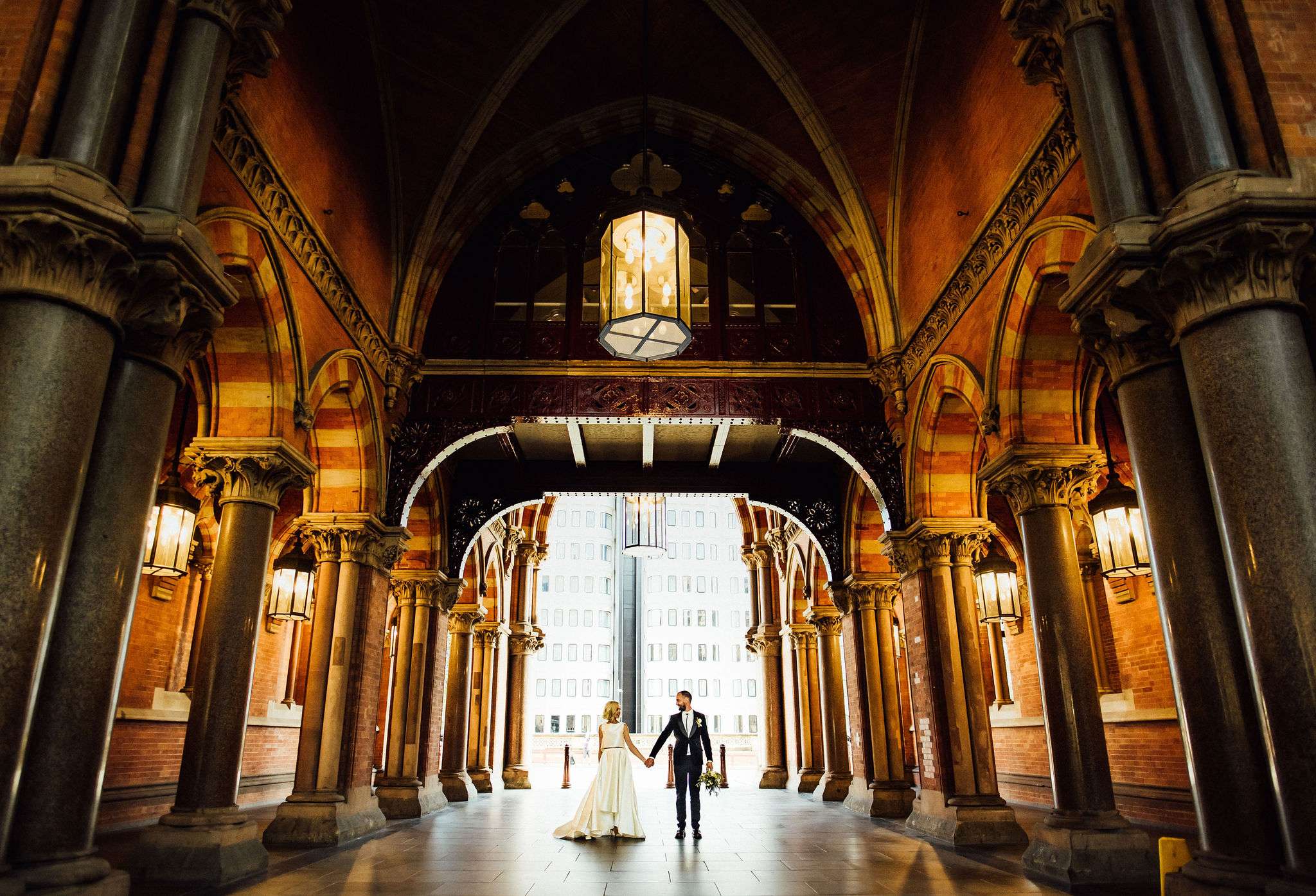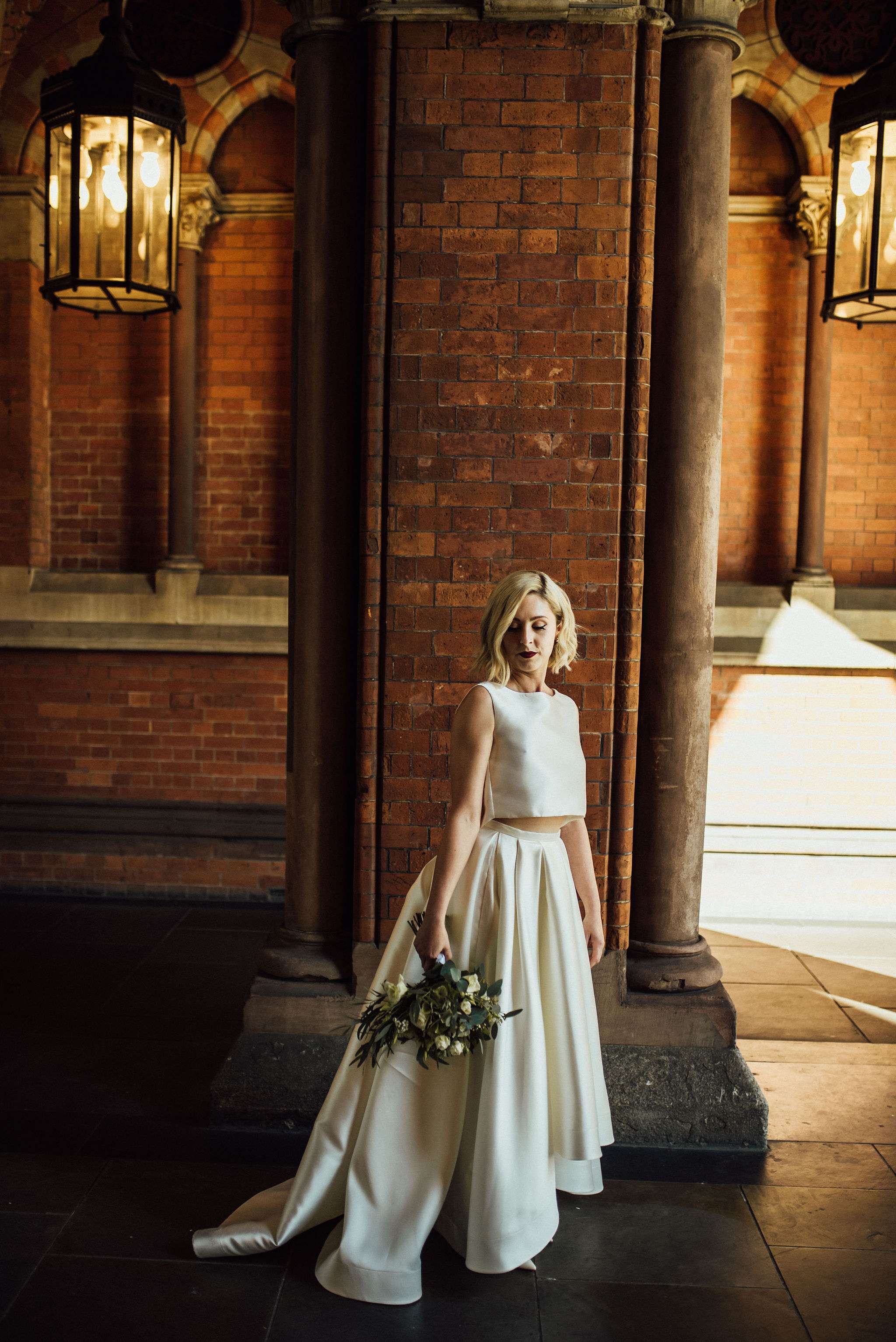 They spend around £20k, but made lots of money saving choices to keep within their budget. The bride's dress was, unbelievably, made for her by a friend and cost them just £80. In fact, dry cleaning it afterwards was more expensive! The bridesmaids were in ASOS dresses (a steal at £12 each), the stationery and signage were all DIY and the art deco mirror which they painted the seating plan on was a car boot find. All the frames for the photos and menus all came from charity shops and Gemma collected champagne corks to use as place card holders.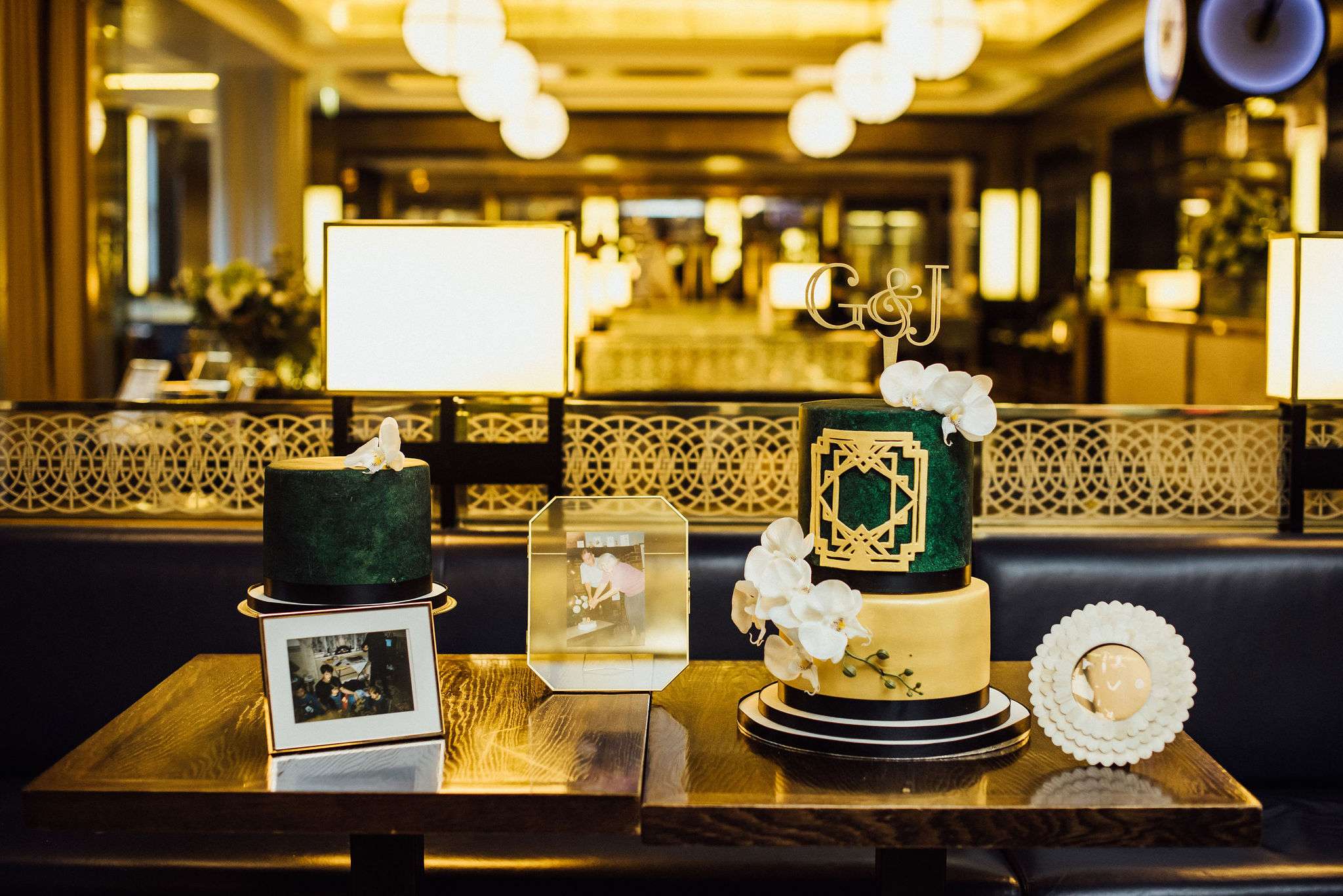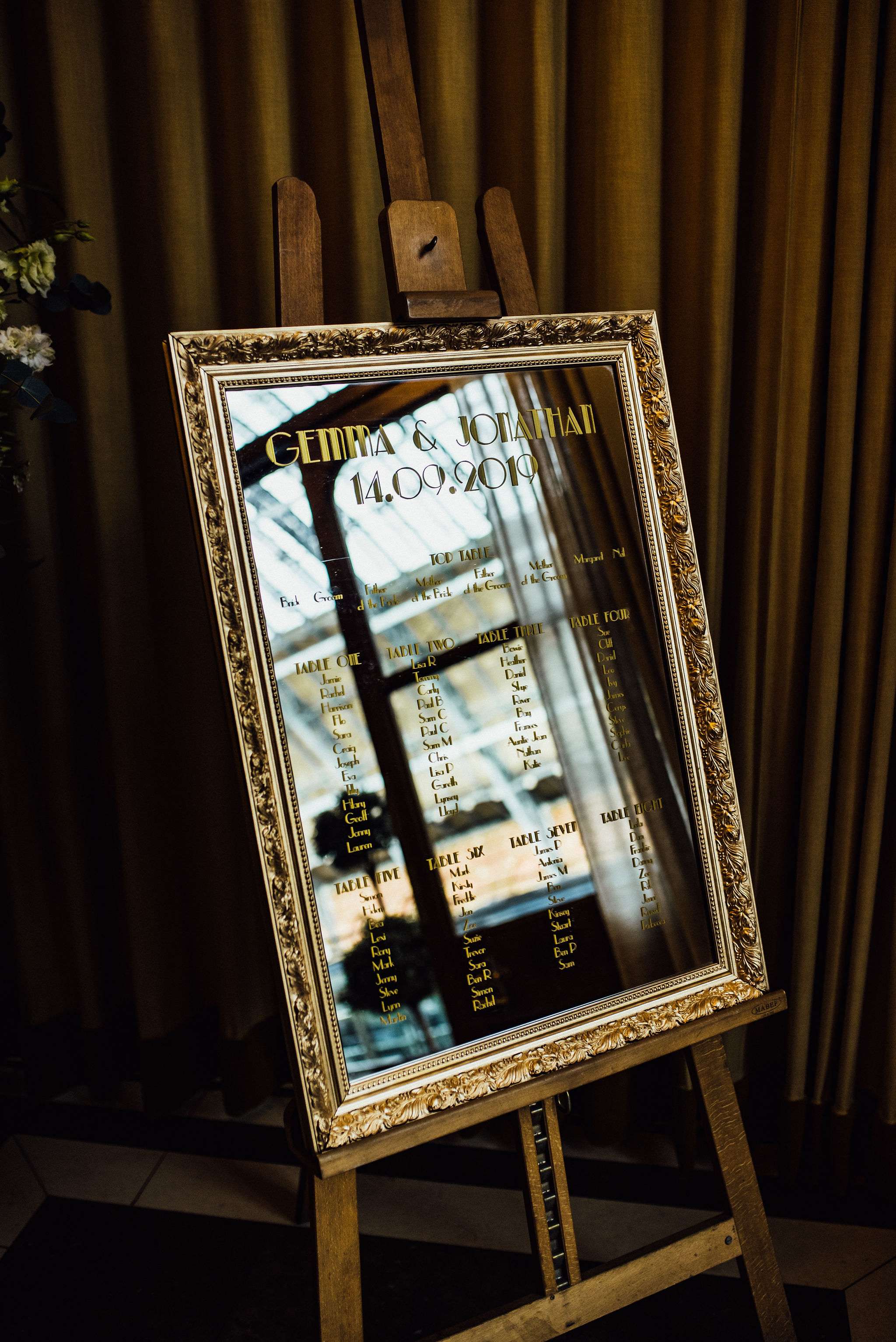 Their ceremony was short and sweet and there was a nice ice breaker midway through when an announcement over the tannoy reminded people not to leave their belongings unattended! It got big laugh and made them instantly feel more relaxed. "I walked down the aisle to one of my favourite songs, a piano version of New Order's Ceremony", Gemma said. "The ceremony was short and sweet and we shortened our vows as neither of us are great at public speaking. It was basically perfect and as we walked back up the aisle, the train behind us departed too."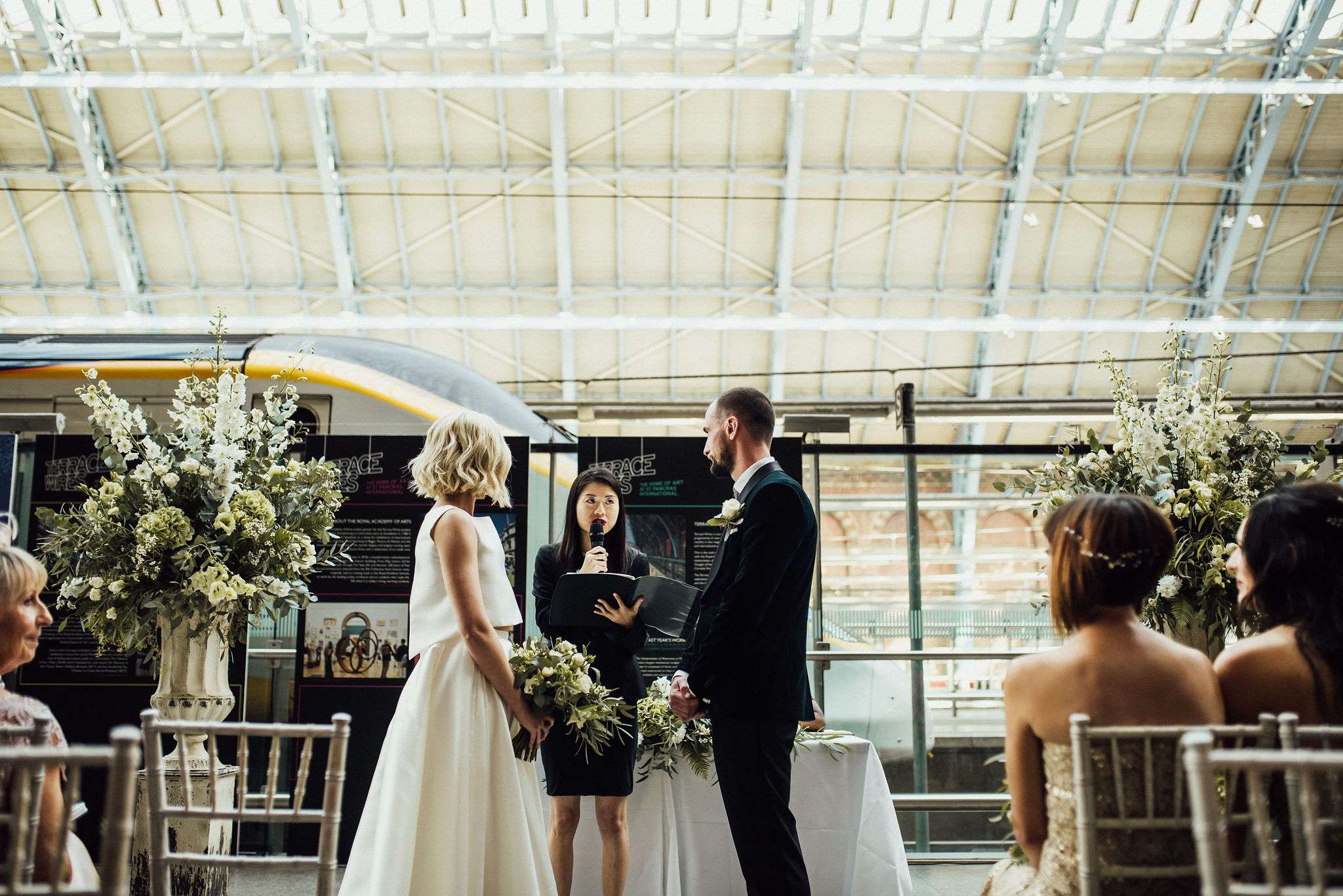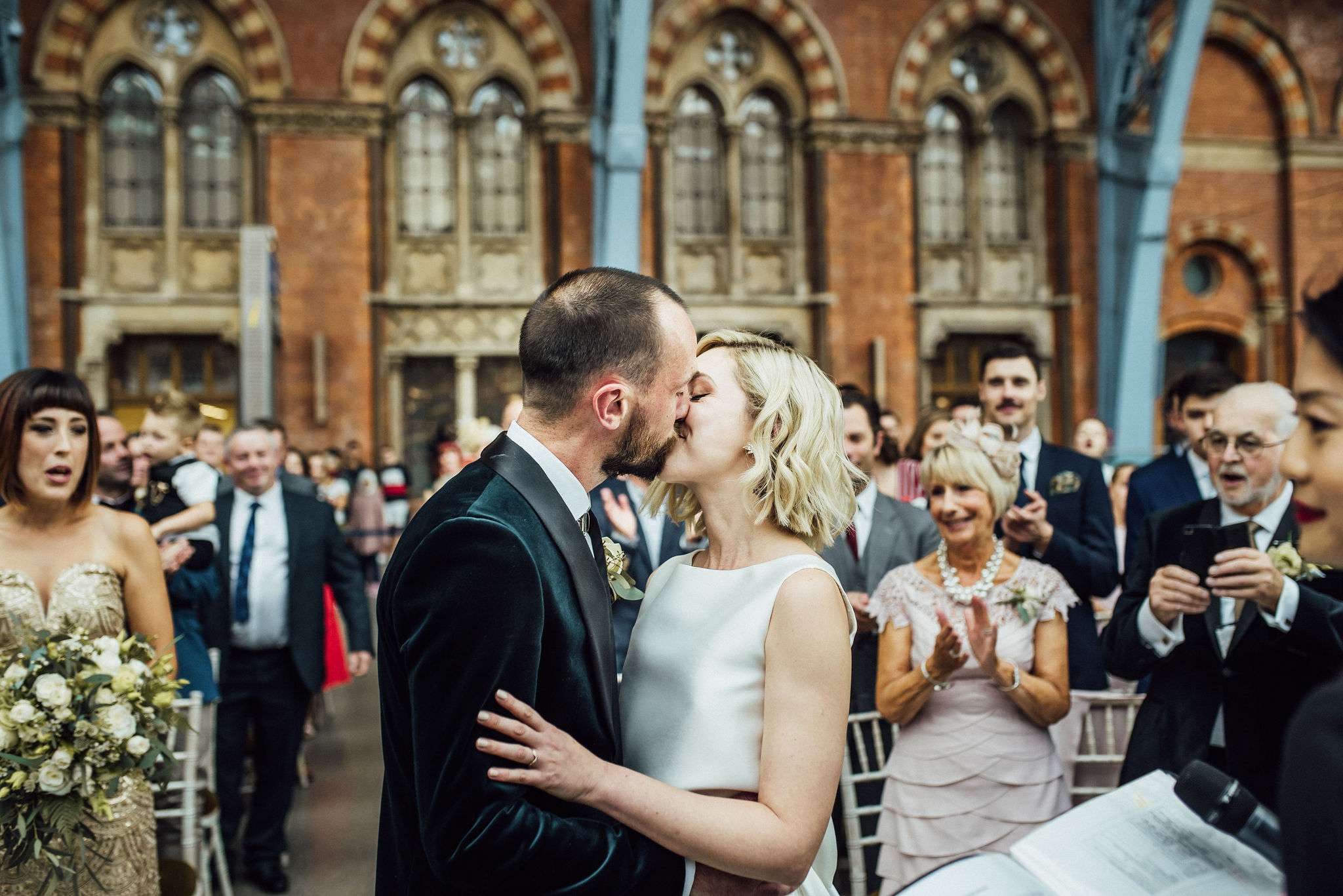 As their entertainment they singing waiters, something they'd definitely recommend! " We hired them through Silver Service Singers and they were totally amazing – only me, Jon and our photographer Michelle knew they were coming. If I could recommend anything to add to any wedding this cost is worth it a million times over. They totally helped bridge the gap between dinner and dancing and got every single person in the room dancing. When one tripped over – as per the rouse – some of my friends and family rushed over to help him. One was nearly on the phone to 999 while a good friend of mine was very vocal in telling me how disgusted he was that my photographer was taking close up pictures of the whole thing which he felt very insensitive! It was a joke of course!"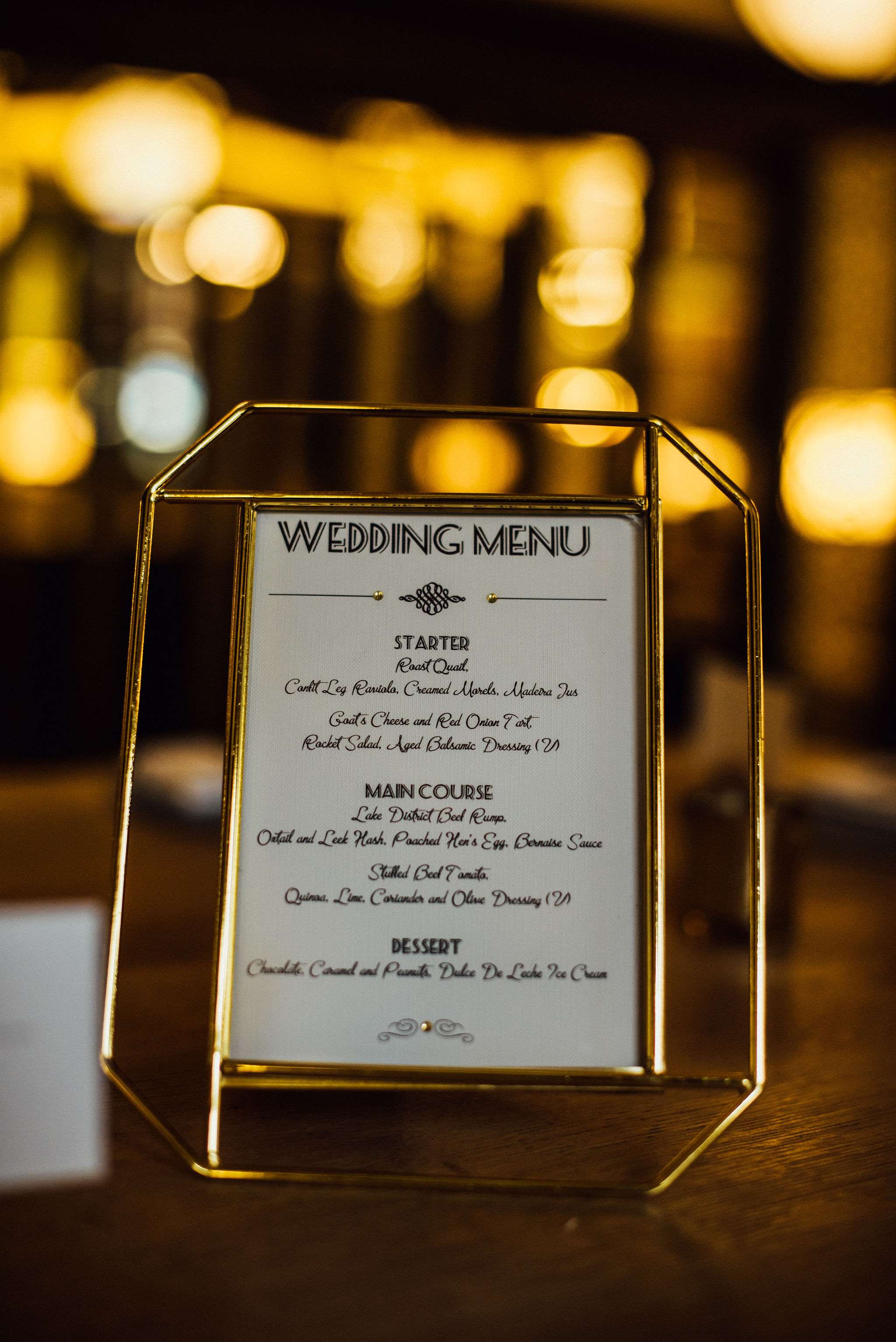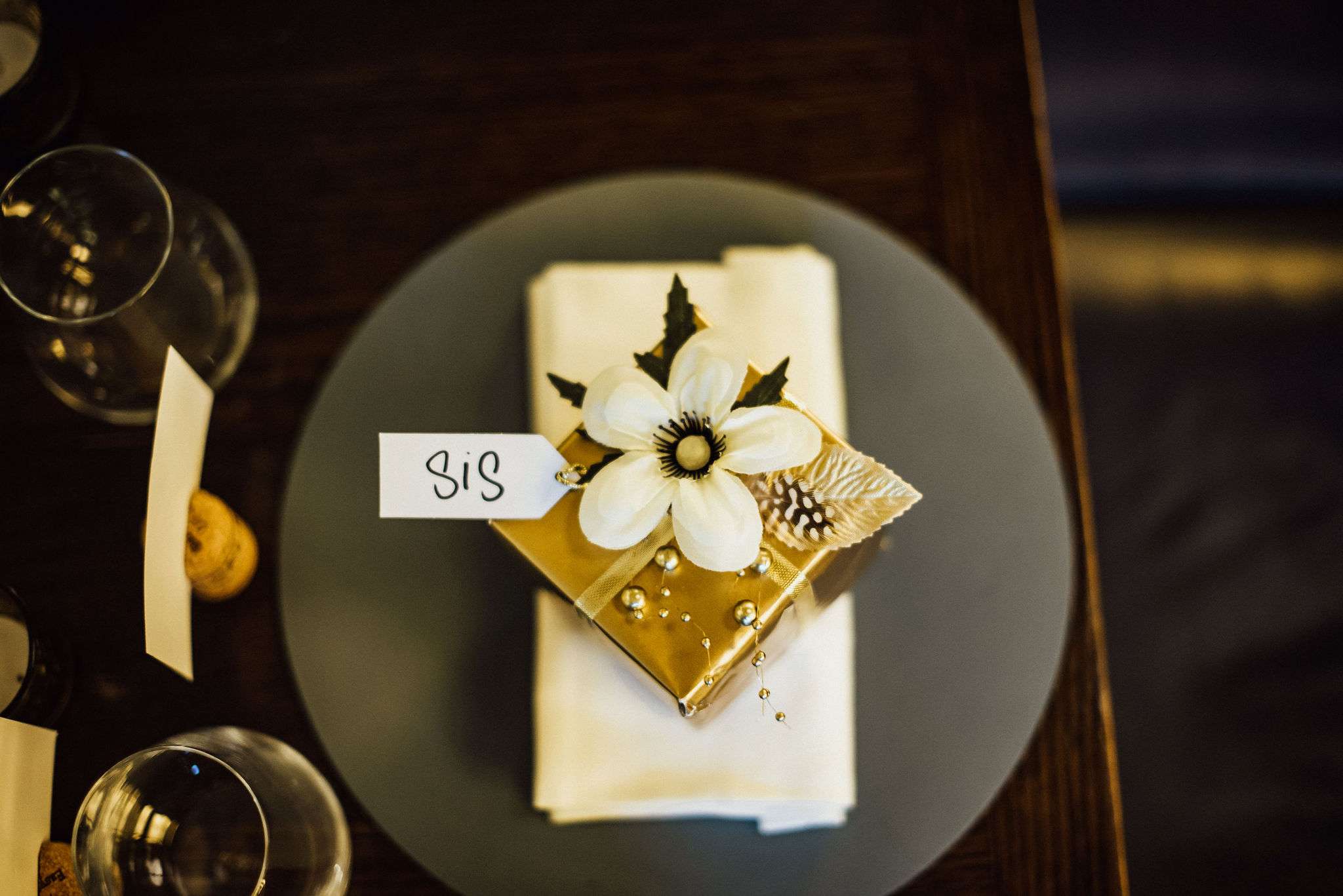 The central London venue and food were their biggest cost, and of everything they loved their photos the most. "We were blown away. I knew Michelle was good, but they were truly mind-blowing and i could not have dreamed they would turn out that insanely amazing", Gemma said.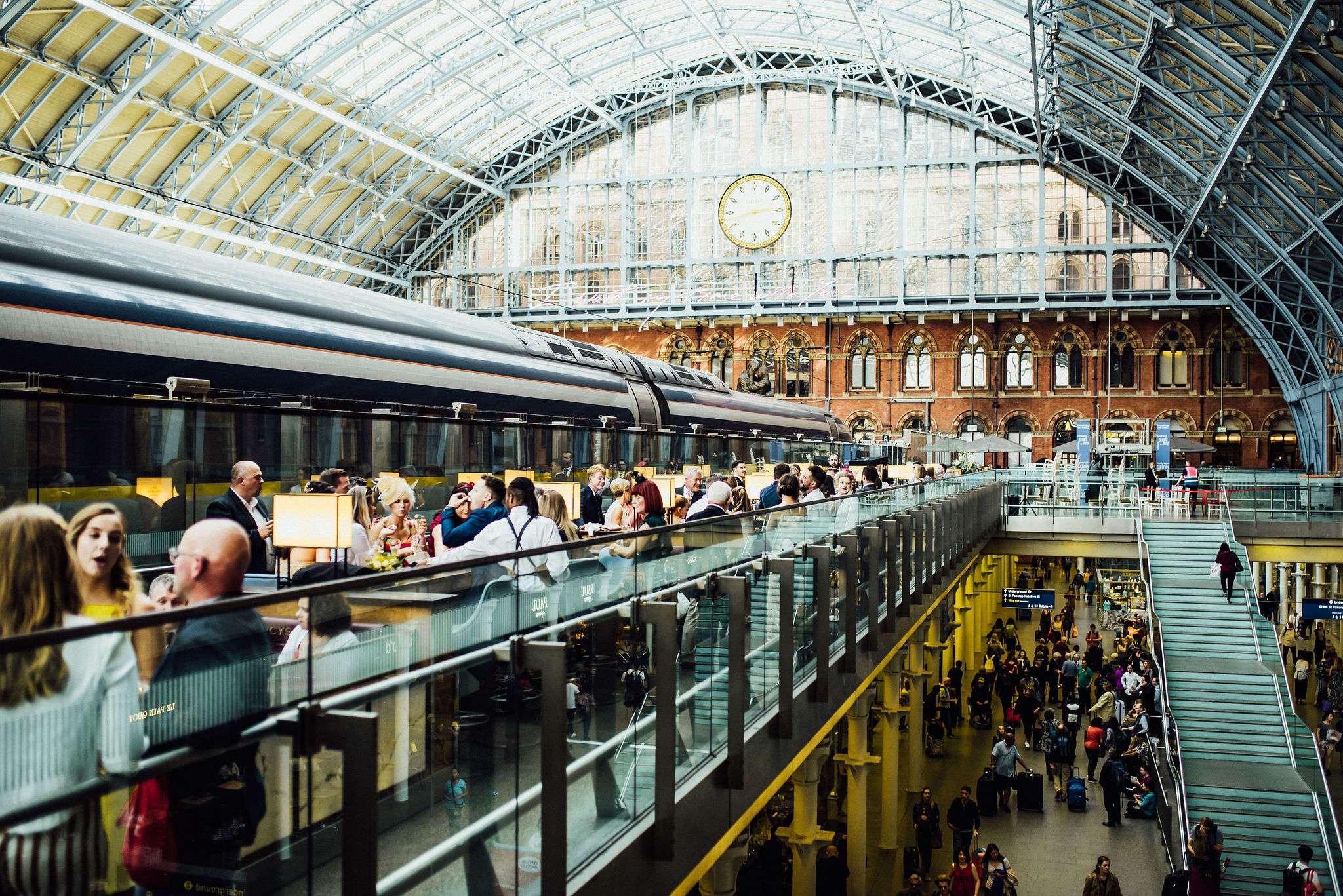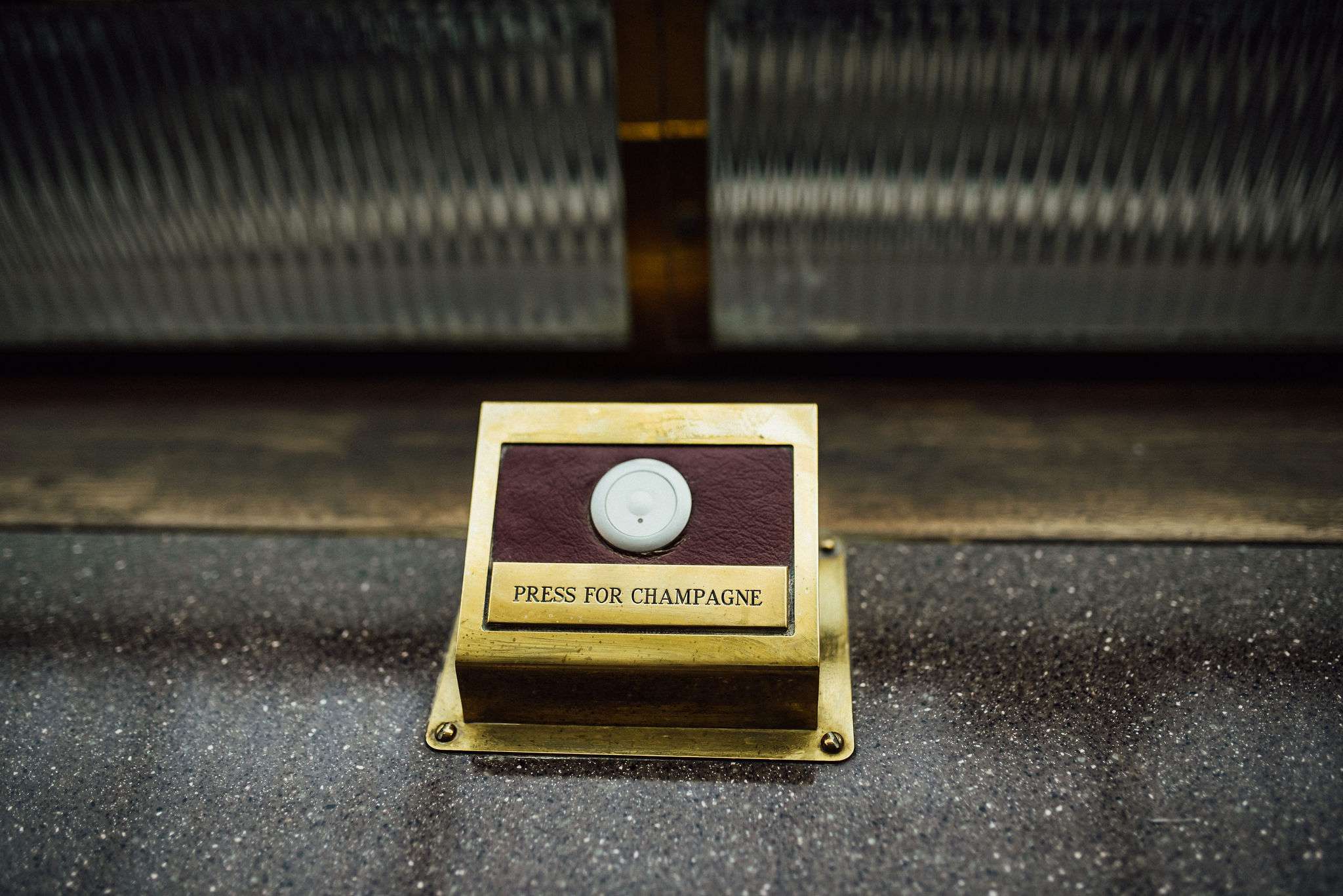 "Stay true to yourselves – it's your day so do what you like! It wont last forever so get yourself a top class photographer to capture your style and don't sweat the small things. It will be the best day of your life."