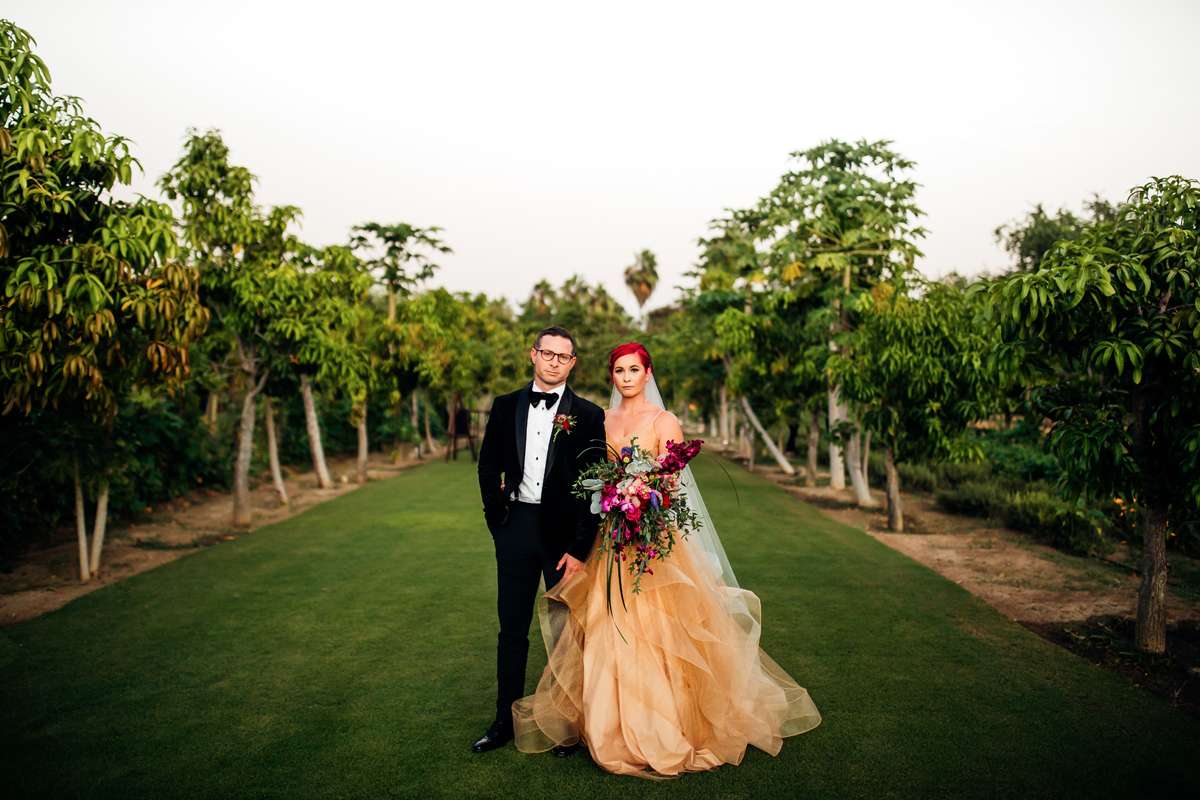 Inspired by the bride's flame red hair, Robyn and Michael had a black and gold colour scheme with accents of burgundy for their November wedding. Held at Flora Farms, in Cabo, Mexico, they had a Jewish ceremony officiated by Michael's stepmother, followed by a glamorously styled yet super informal outdoor reception for their 60 guests.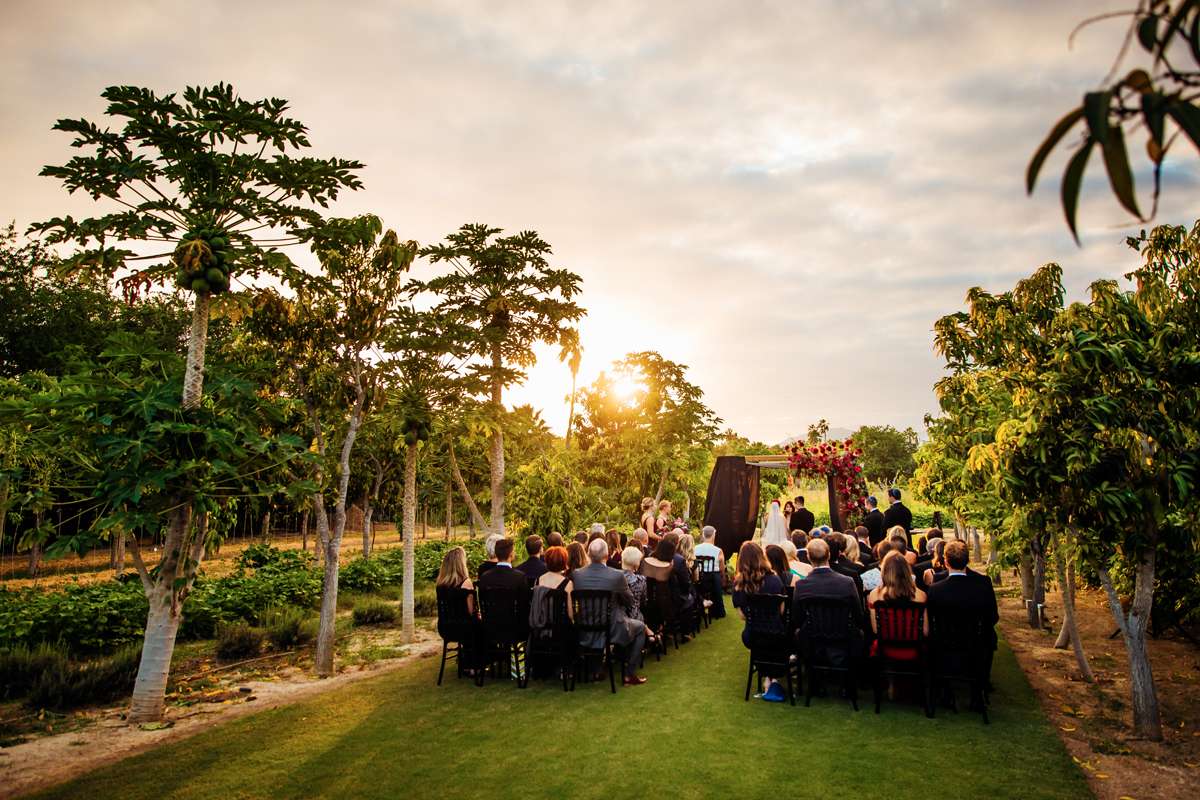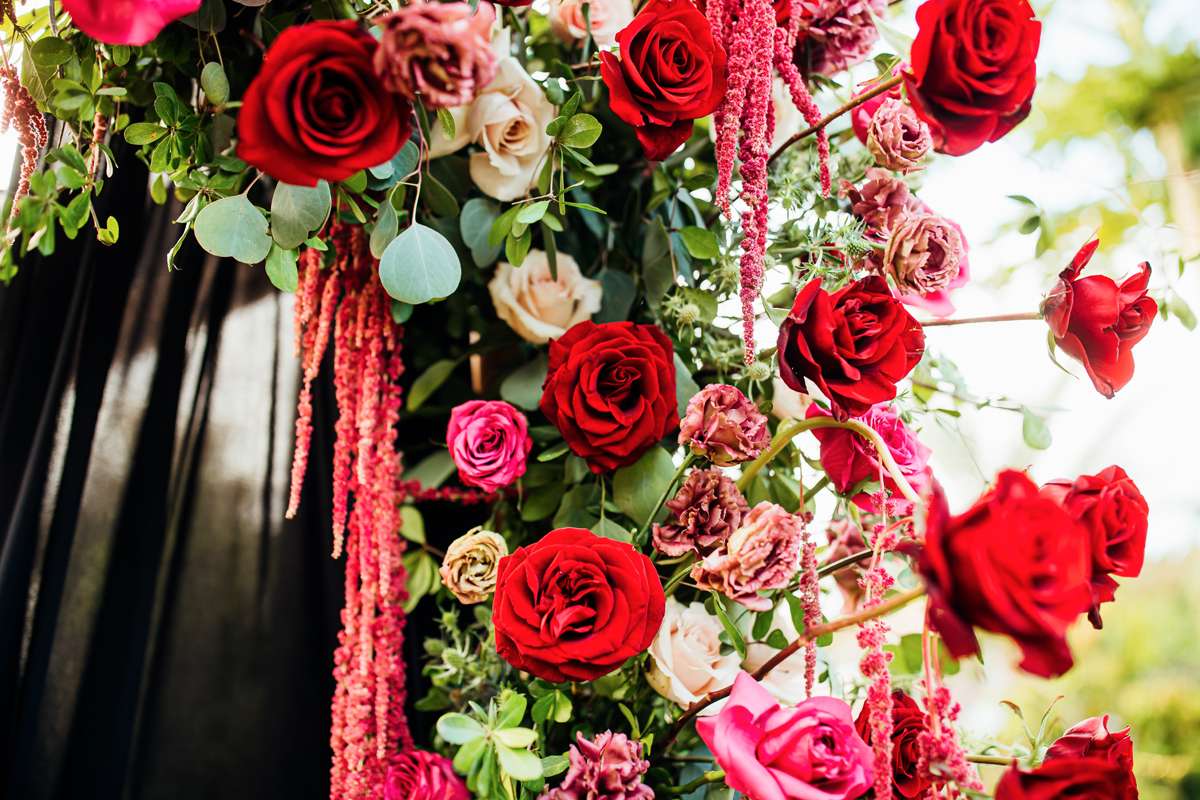 "The day flew by and I enjoyed every second of it", Robyn writes. "I could not have asked for a better wedding planner. Gaby and I clicked from the minute we first spoke and she understood our vision and turned it into everything I wanted and more. She was our biggest expense but 100% worth every penny. She was my Xanax throughout the entire process, there for me on the day and even when the night was over, she knew exactly what Michael and I needed. It was meant to be that Gaby came into my life, she felt more like a bridesmaid than my planner."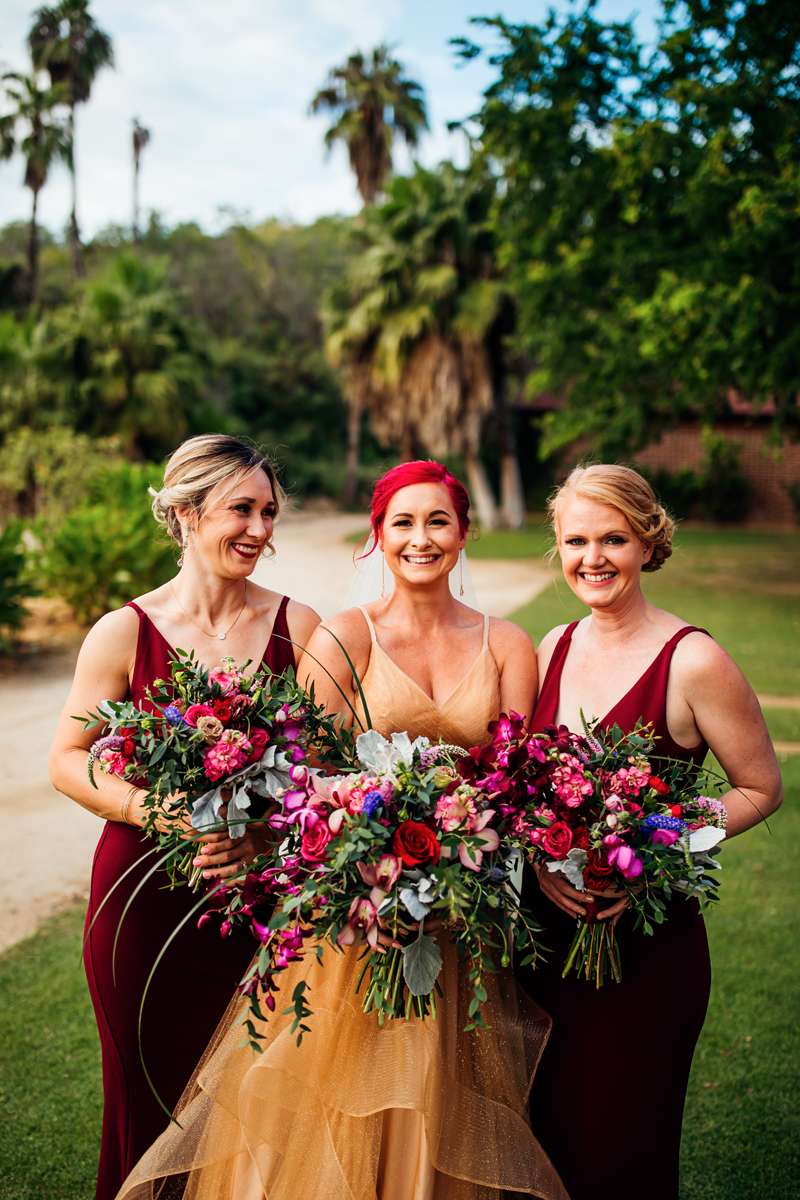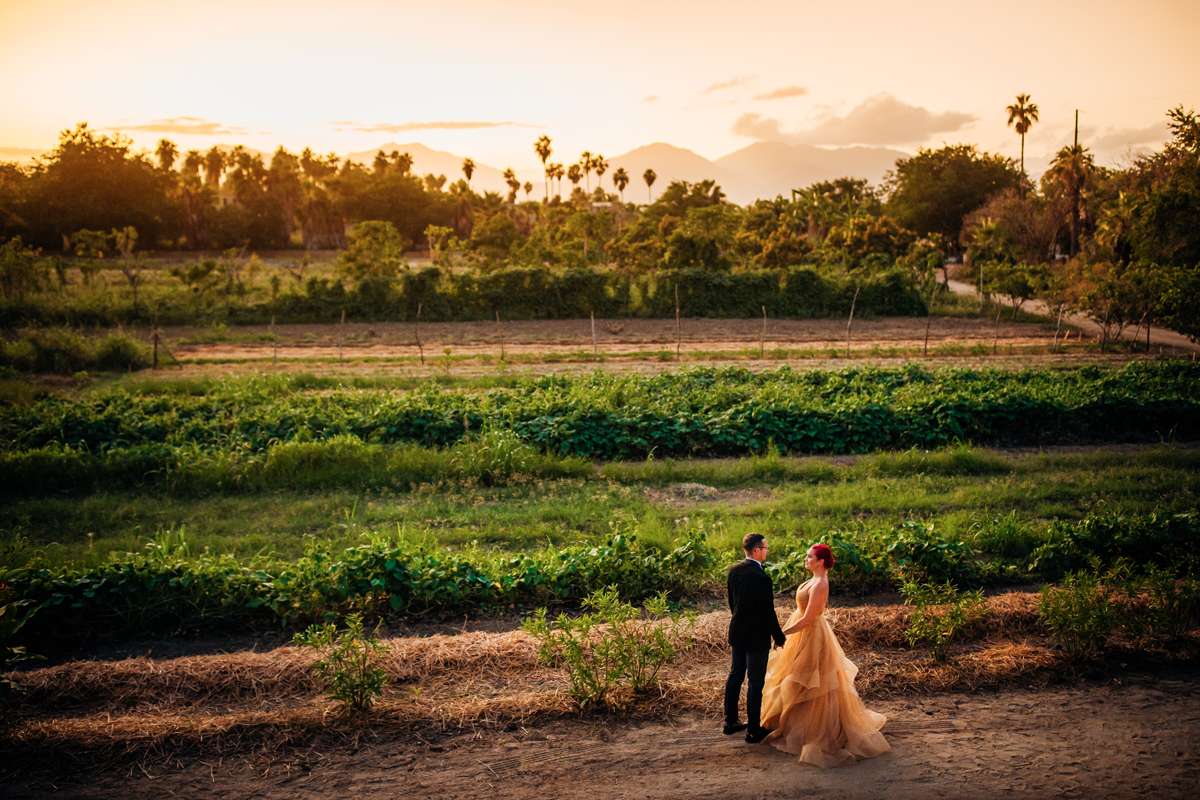 Gaby's gold gown came via BHLDN which she wore with a veil found on Etsy. The bridesmaids wore dresses from Lulus and Michael was dressed in Zara.
The venue also provided the cake and did all the catering, and to keep the reception informal the couple opted to not have a sit down dinner. They wanted their guests to be able to eat and drink when they wanted and talk to whomever they wanted too! They passed hors d oeuvres around the entire evening and had a dessert and wood-fried pizza station!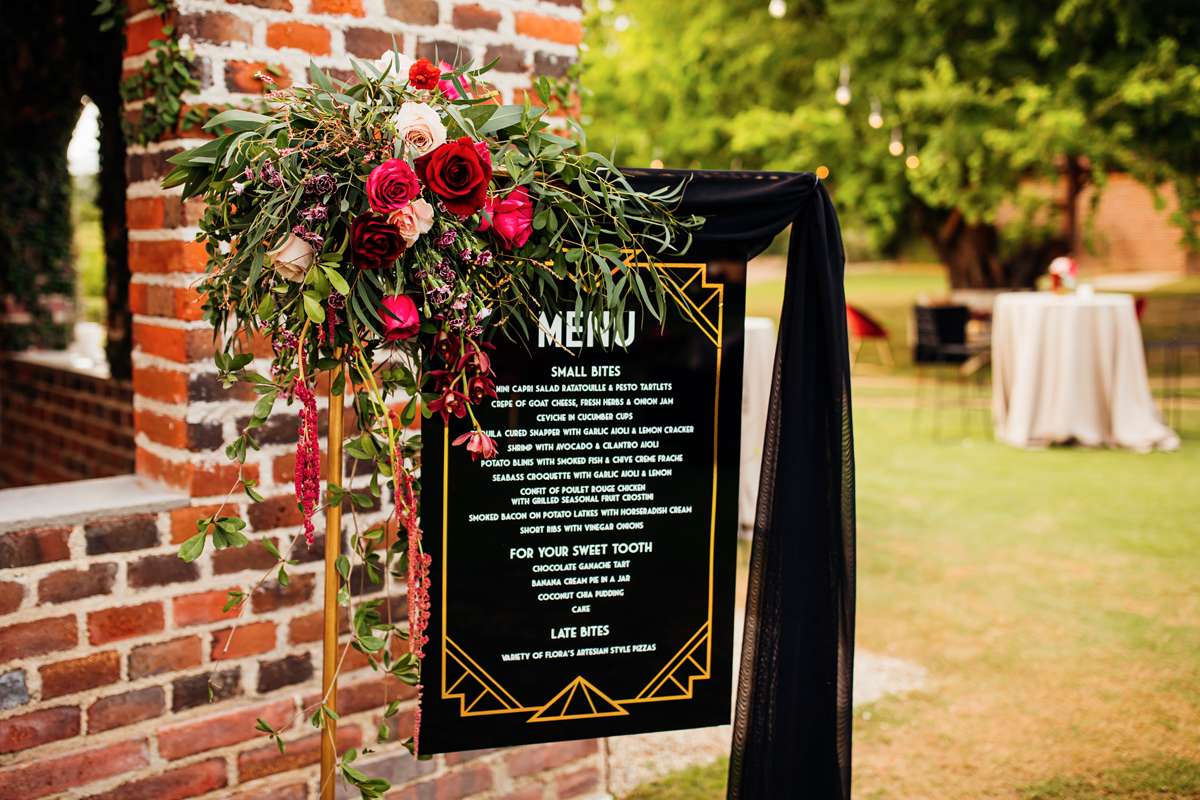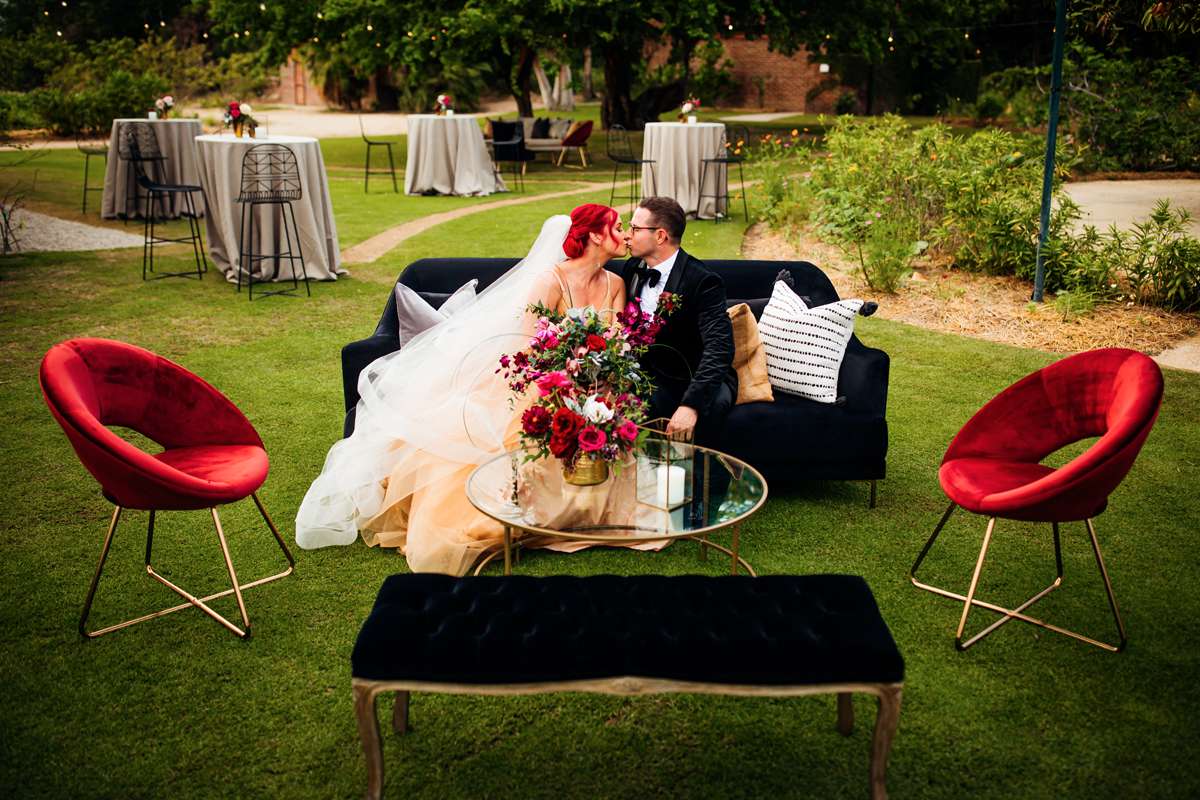 "One of the best parts of our wedding was the entertainment", Robyn explained, "We are fortunate to have some incredibly talented friends as musicians who played throughout the entire night for us. Kat Rodriguez, our saxophonist, has toured with Beyonce for the past 10 years. To have her play in the middle of the dance floor surrounded by our favourite people made my heart burst with pure happiness. She is incredibly talented and loves what she does which shines through. Our guest still message us today to tell us how amazing it was to see her perform so up close and personal. It was incredible special."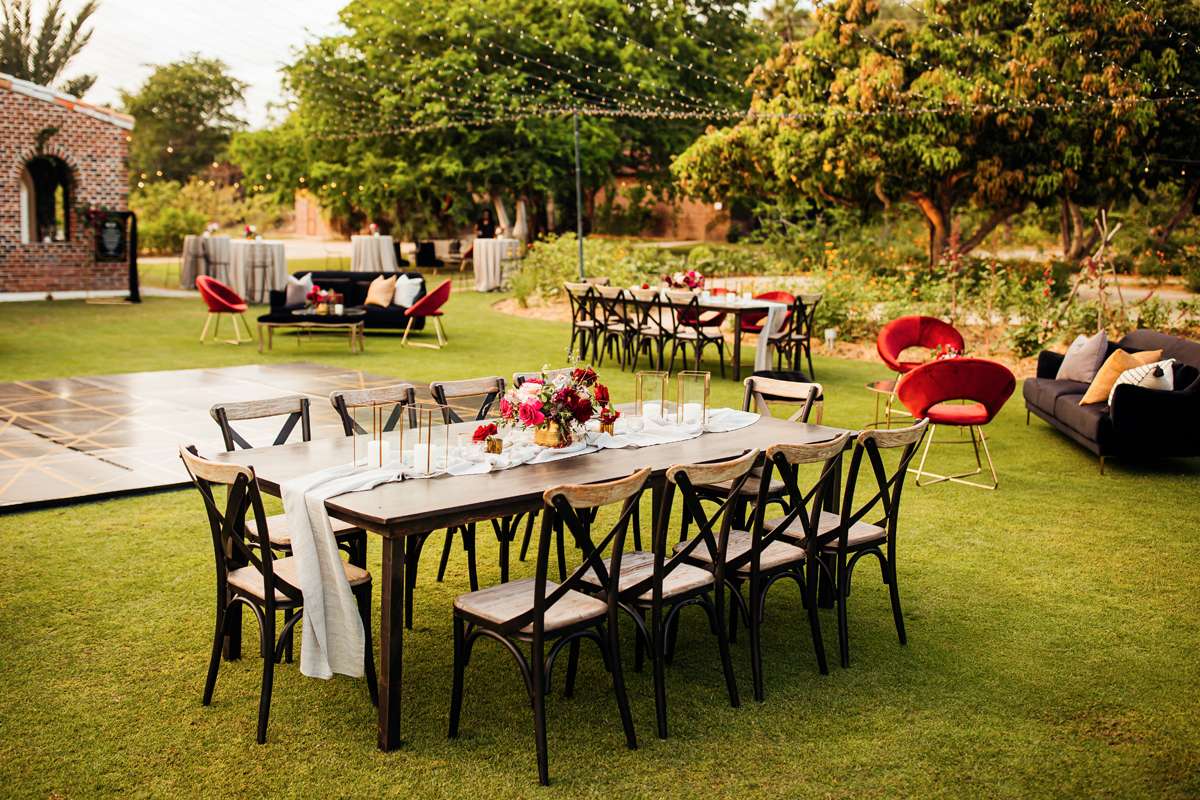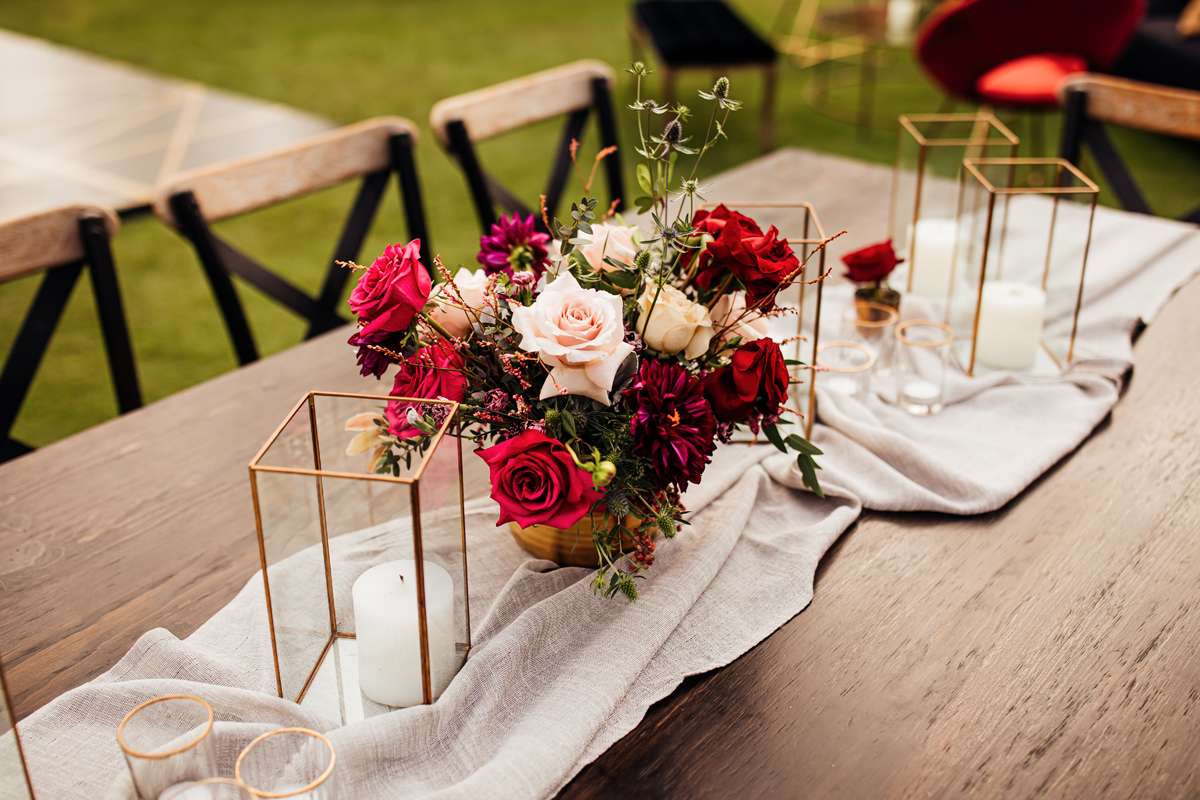 "Our advice to other couples is to be selfish!" the bride concluded. "Prioritise all the things that are important to you and your fiancé. Everyone will enjoy the day no matter what, but what's really important is that you do you. Write down everything you want in your dream wedding and then work from there. We knew we wanted great music and food and so that was what was important to us. We cut all the things that you are 'told' to do and nobody noticed or complained, in fact we had a lot of compliments from people saying they we pleased to not have to sit through a lot of formalities."