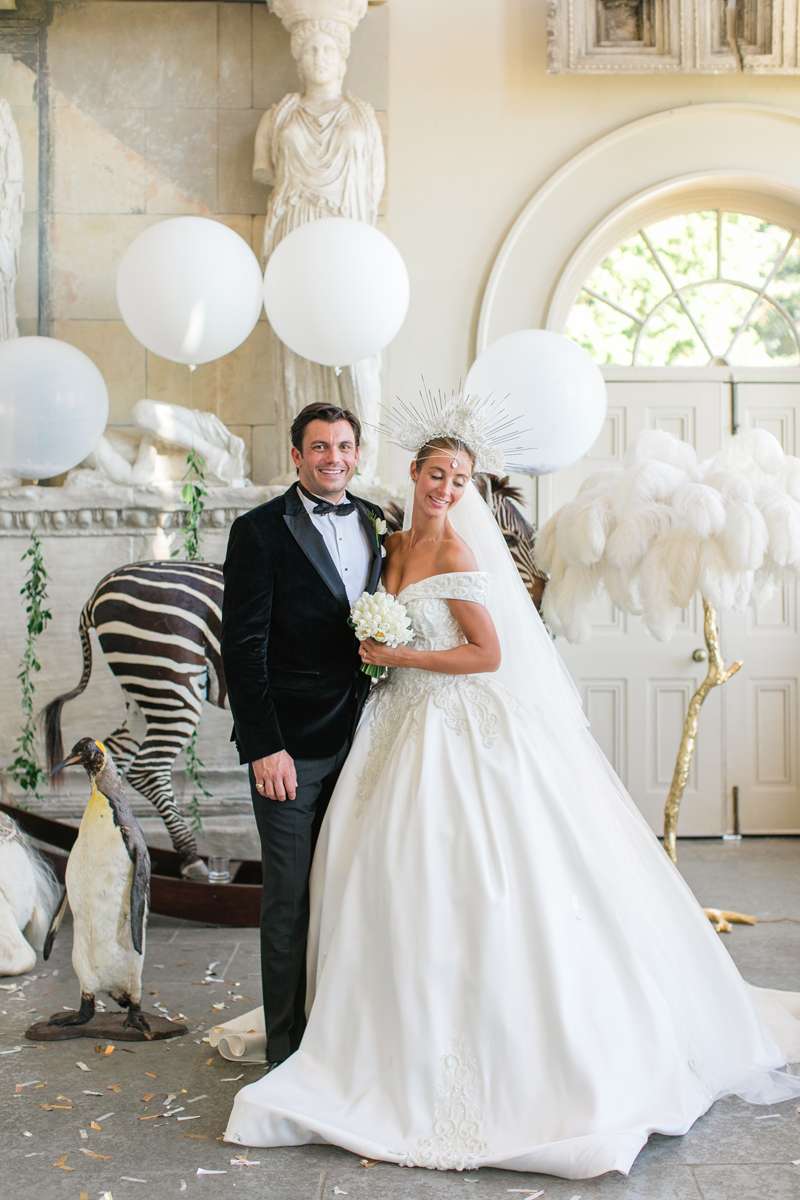 Can we PLEASE take a moment to mentally prepare ourselves for what we're about to see because HOLY SMOKES, this wedding is eeeevvverrryyyything!
Melissa and Luke got legally married at a London register office, then flew to Burning Man for a second ceremony and finally they planned an epic three-day wedding celebration on the groom's birthday at the incredible Aynhoe Park!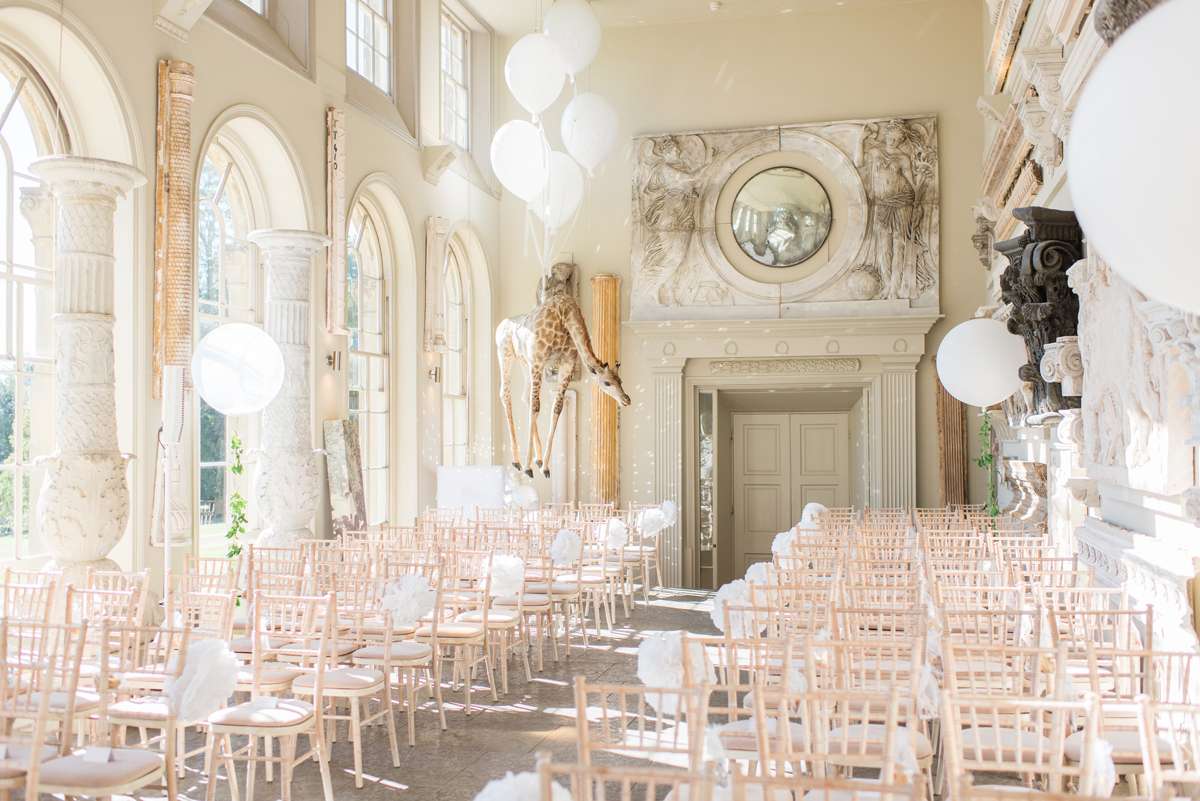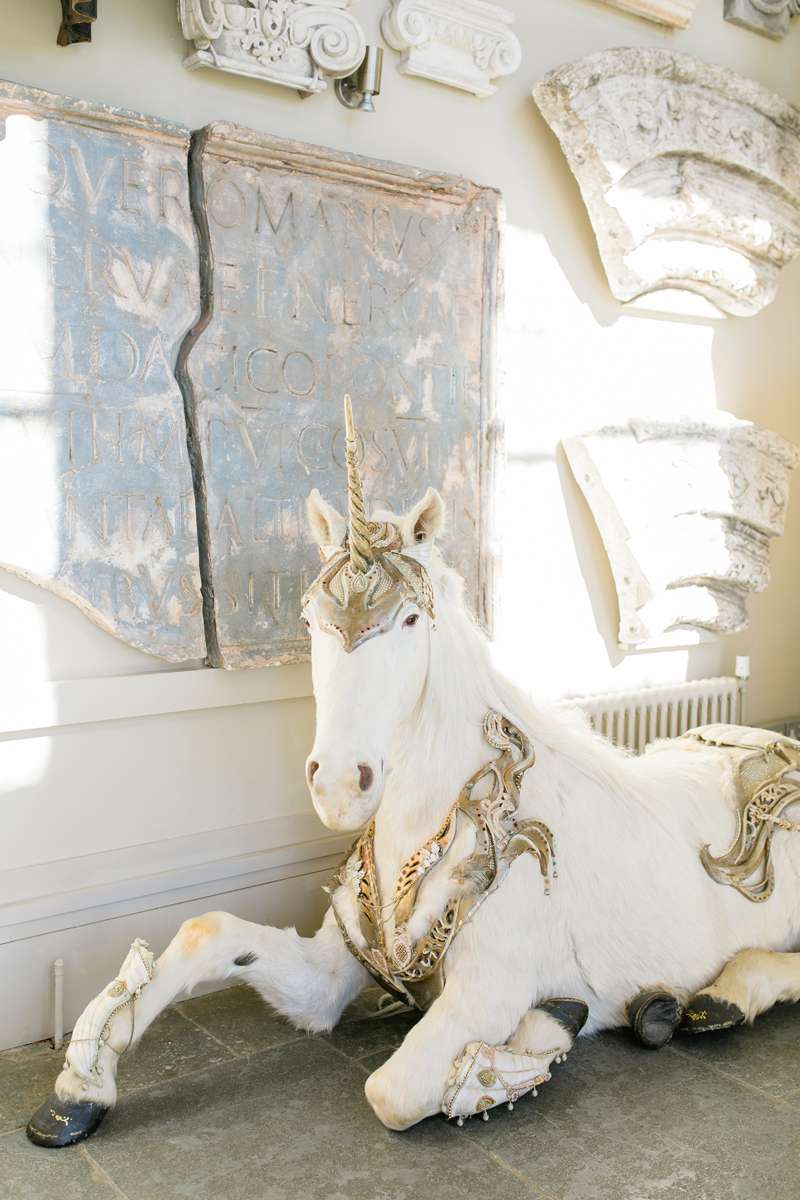 They chose Aynhoe Park for "its take-your-breath-away effect and fantastical interior", which includes Murano chandeliers and a very impressive collection of taxidermy (including a unicorn!) After two nights here they continued the celebrations at Soho Farmhouse for a weekend of rest and relaxation, and to tie in to their first meeting at another Soho House property.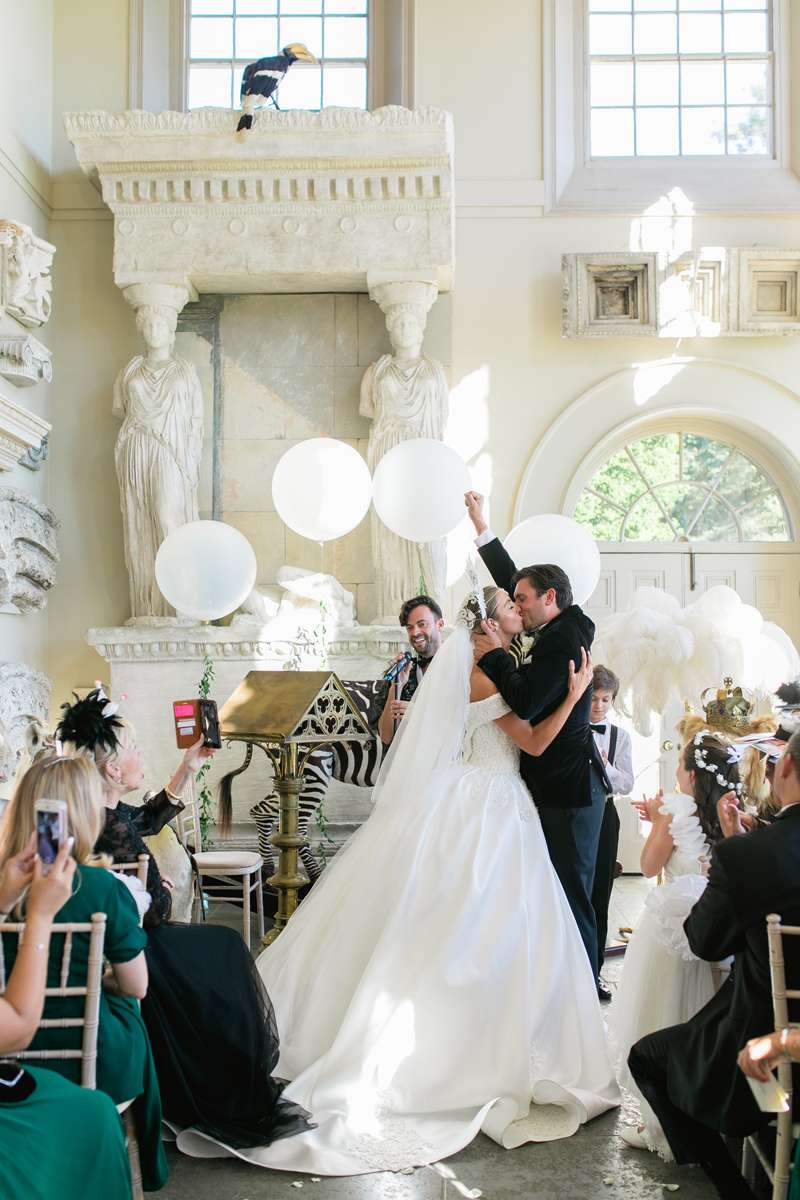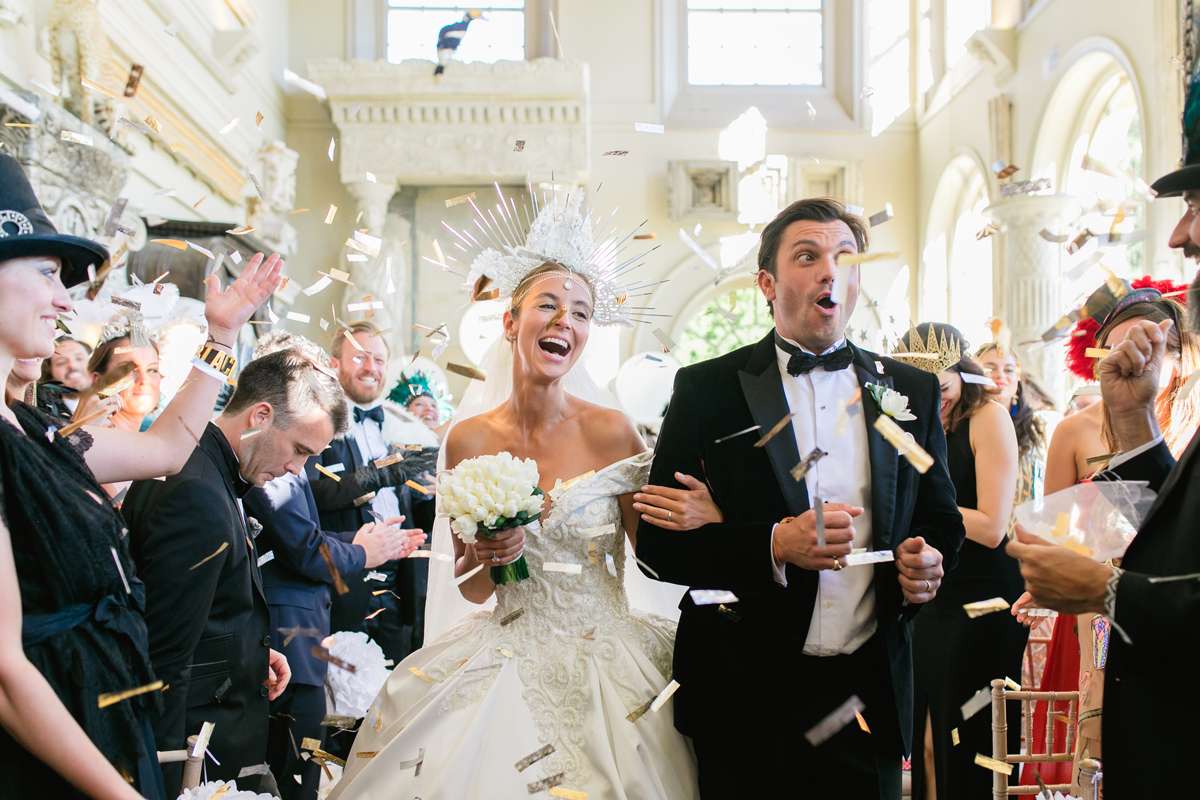 "Our wedding was black tie but with limitless colour everywhere else" Melissa explained, "We didn't want to hold back! We suggested that our guests wore feathers, headpieces and glitz – the bigger the better! Luke's mother wore a self-designed hat made of childhood pictures of the us both and my mother wore a feathered black nest with two storks sitting on top to encourage the birth of a grandchild!"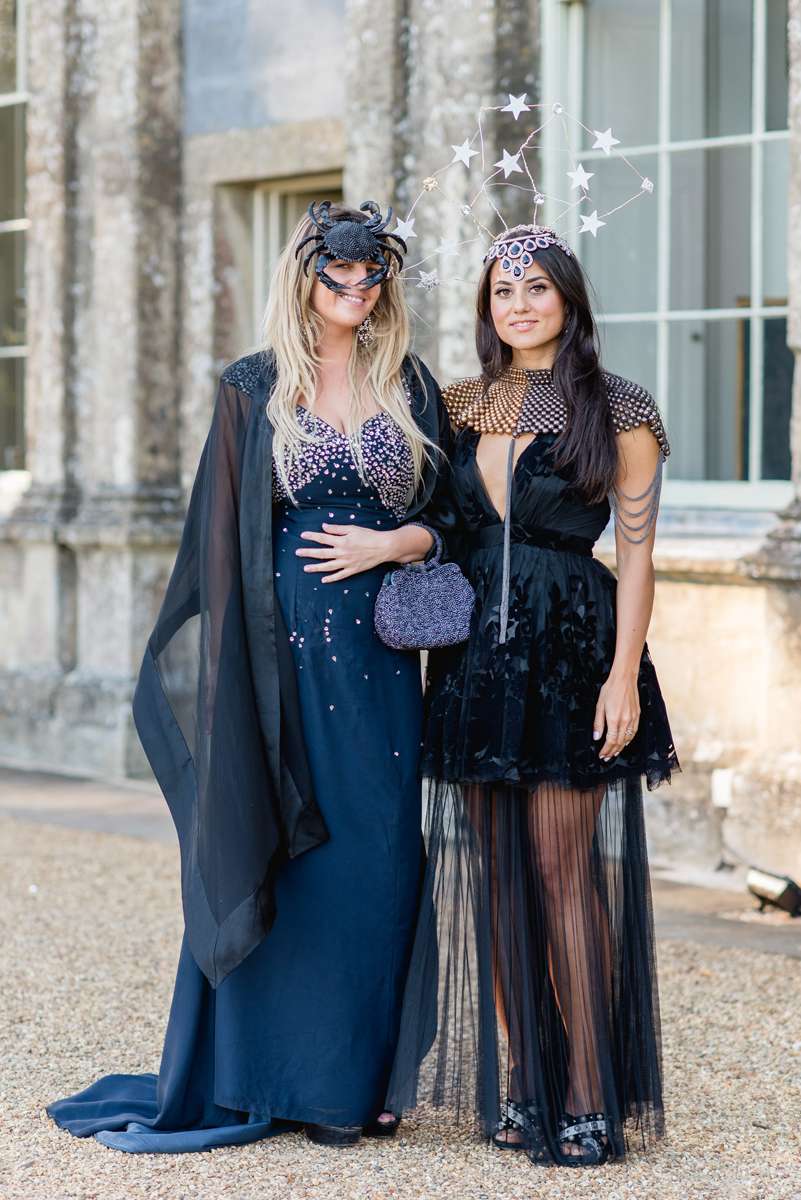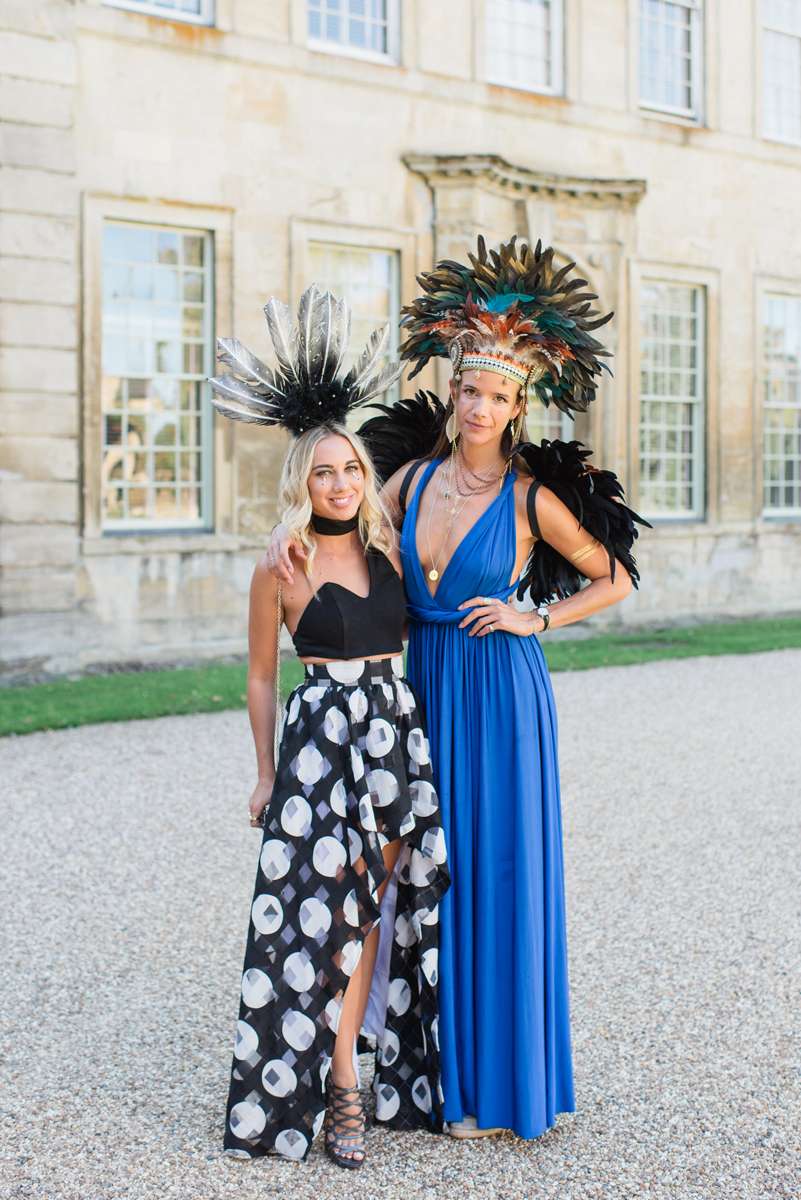 Melissa's wore two gowns, both made for her by a local tailor in Istanbul. Her main dress weighed nearly 40lb so she also designed a slinkier, more comfortable dress to change into for the reception and party! Her headpiece was also a one-of-a-kind creation made by a friend.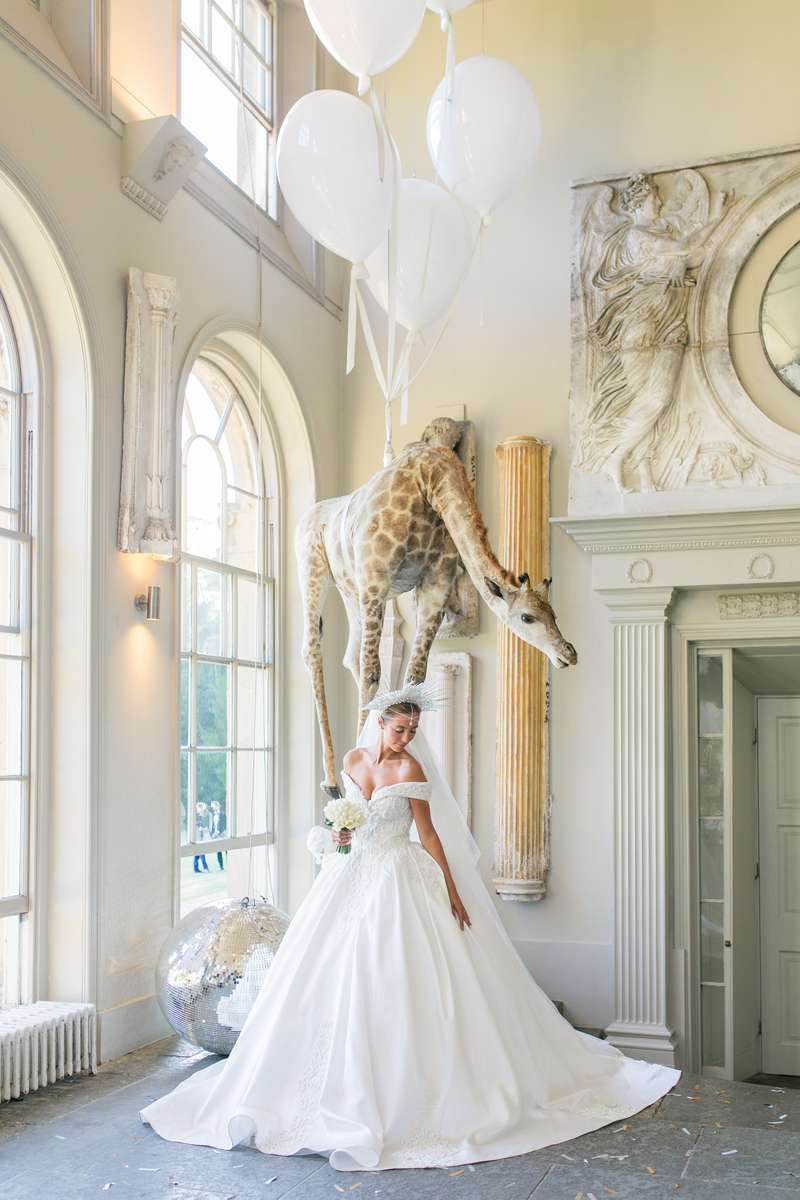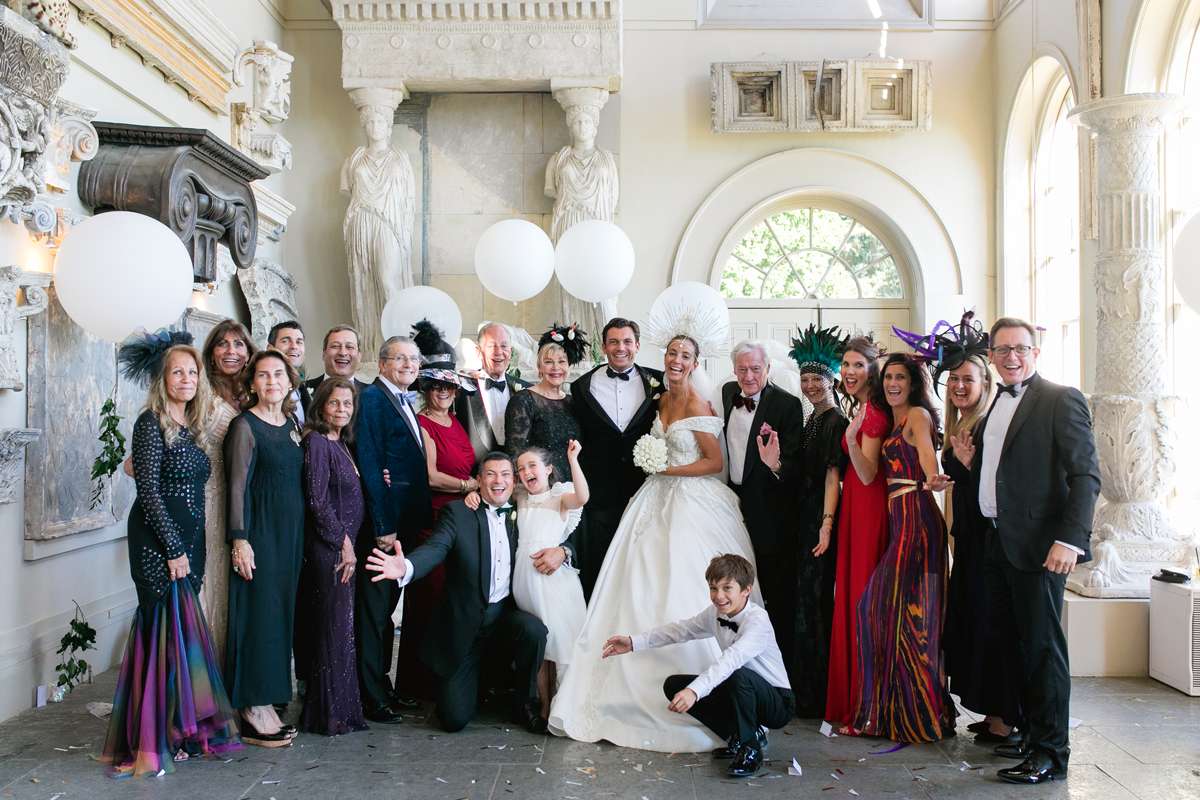 "I am a bit coo coo (!) so this was reflected in how the whole day was put together. However, I always dreamt of being a Cinderella princess for one day, and the gown made that happen. You have that one opportunity in your life to go ALL OUT so why wouldn't you? Boom pow wow!! The headpiece represented my brain that is a constant explosion of ideas, discovery, humour and creativity. My advice to other brides would be to get creative on your wedding day, too!"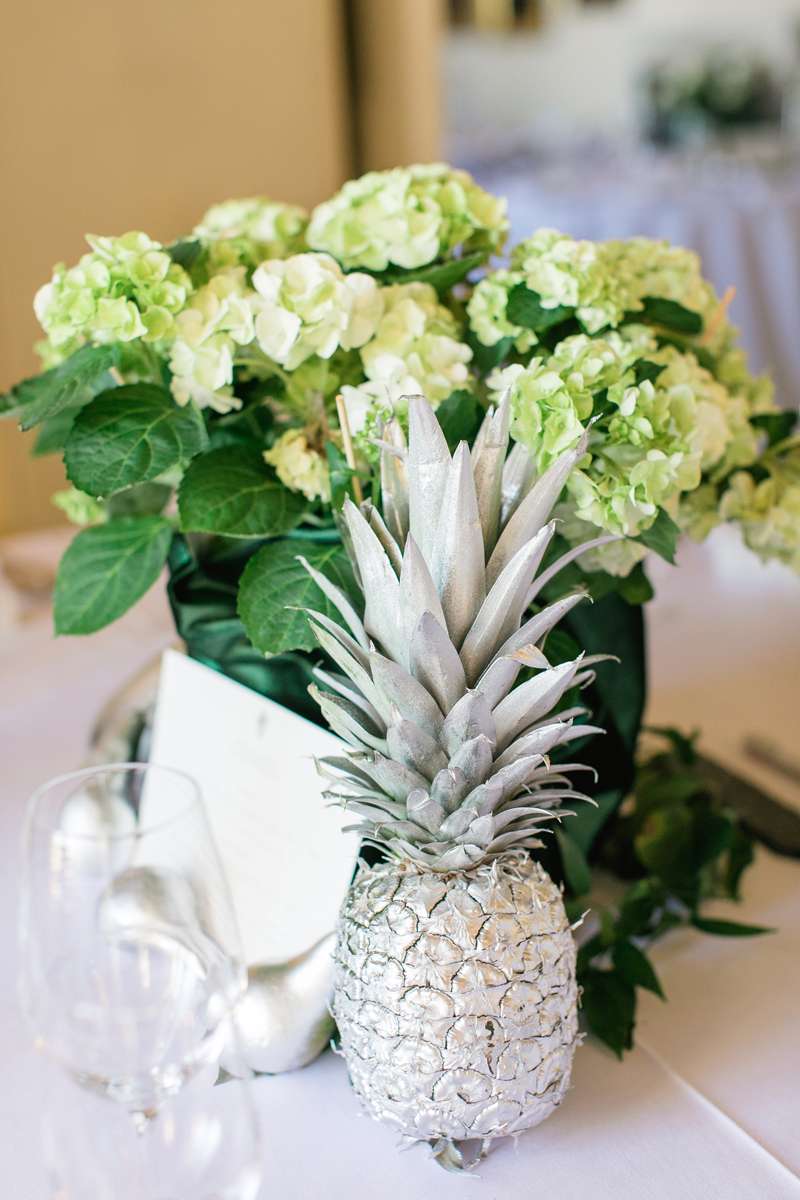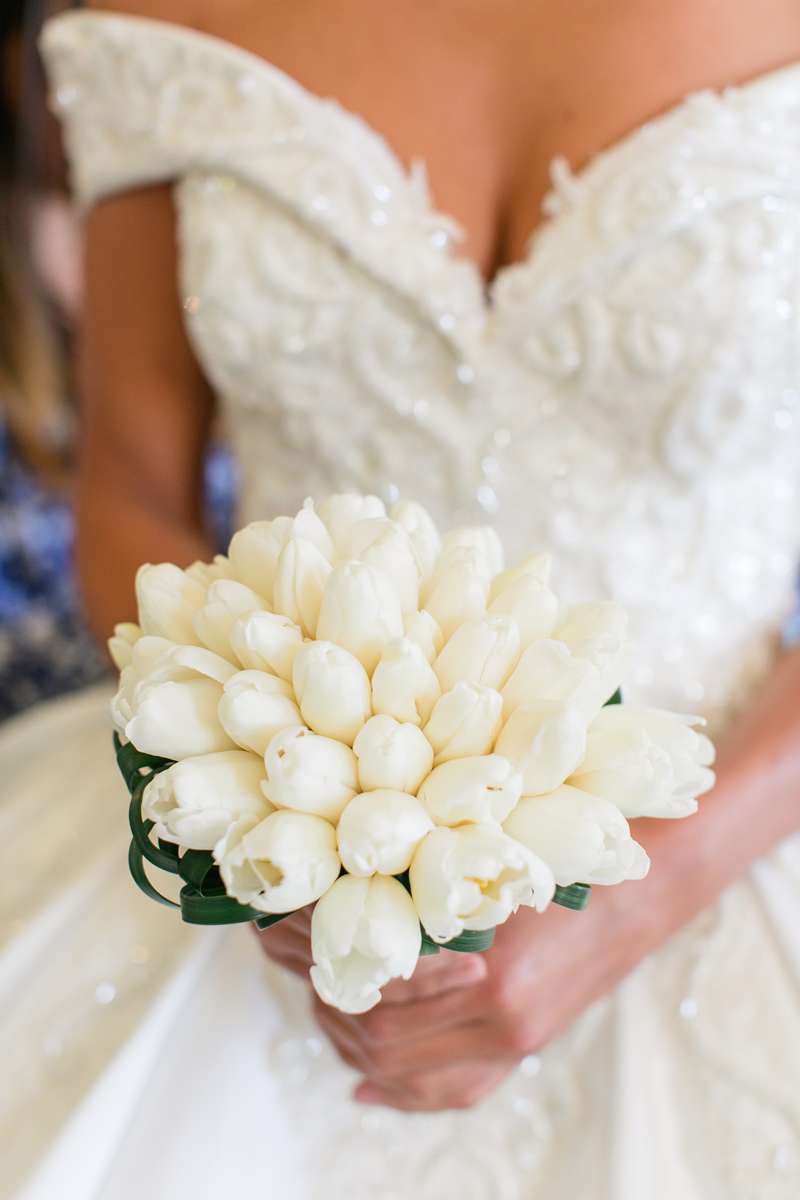 In keeping with the eccentricity and surrealist feel, the bridesmaids chose their own outfits in various shades of green (the bride's favourite colour). "Although surrealistic, the setting was also surrounded by nature, and the decorations were very evergreen and natural," said the bride. The outfits were purchased from various boutiques all over the world.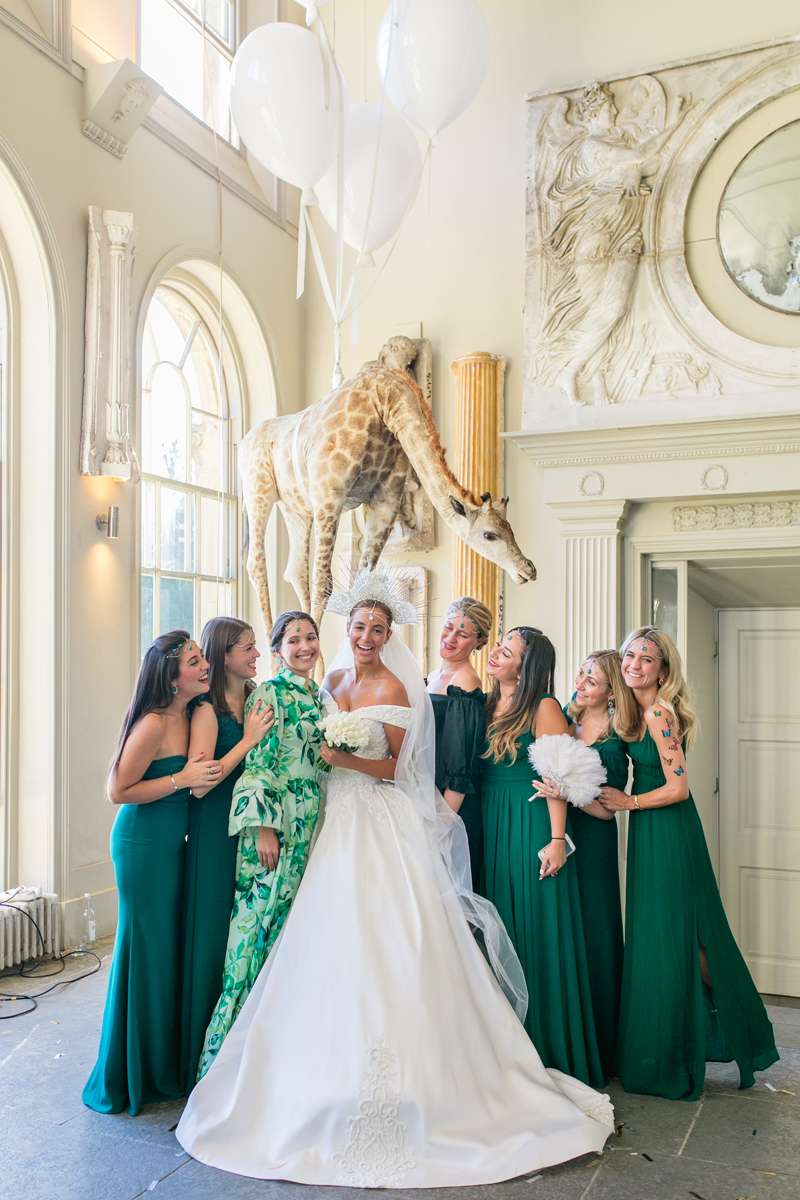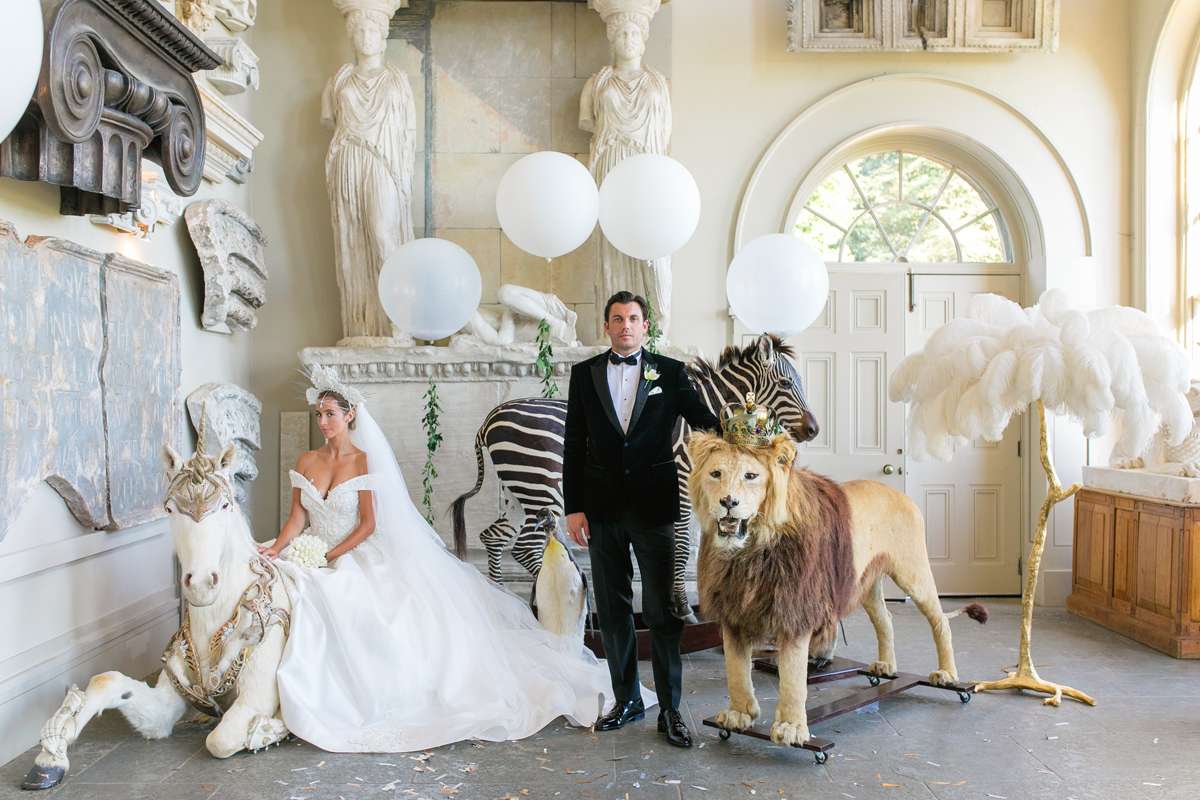 "The wedding weekend was a sensational and spectacularly surreal display of complete love and affection, flooded with tears of joy and happiness", Melissa concluded. "Getting married seems like our thing,.. I think, every woman should get married three times – to the same person!"