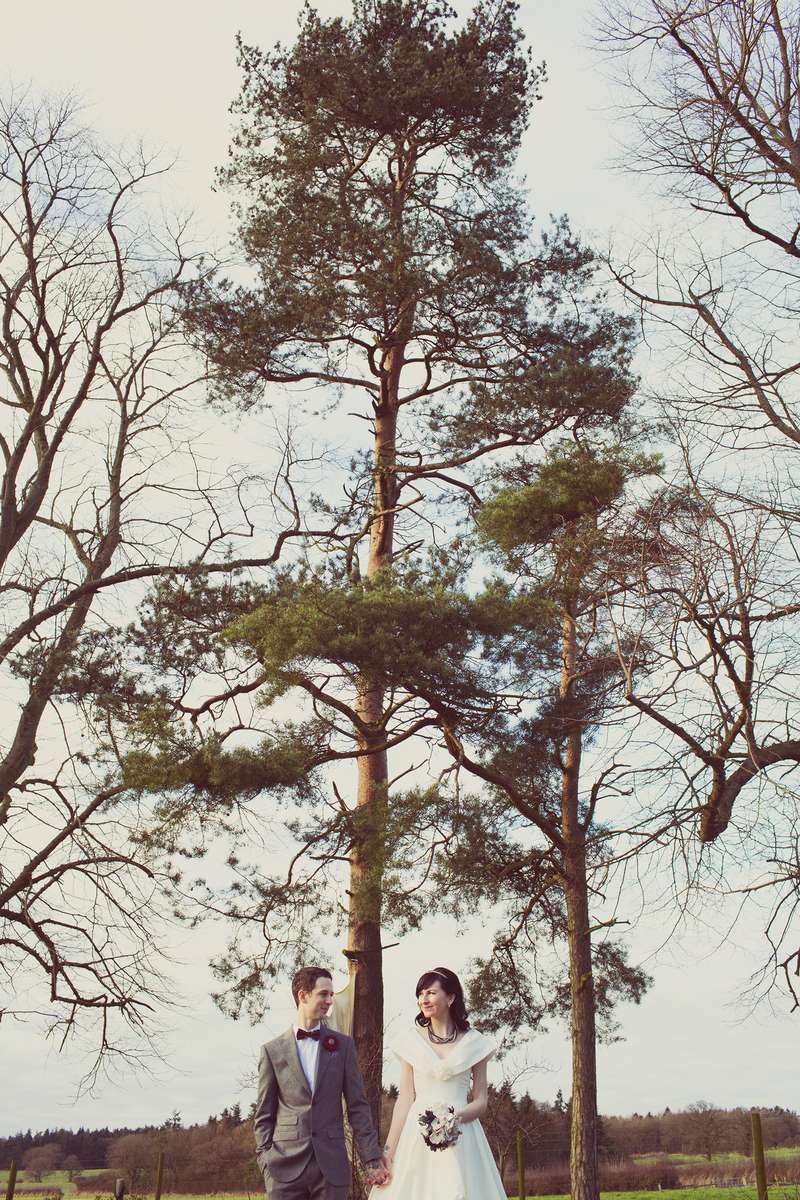 When I talk to brides and grooms-to-be, one of their biggest pre-wedding jitters is how they're going to look in their wedding photographs. For most of us, our wedding day is the first time we've worked with a professional photographer and what with it being a pretty important day and all we want to get it right. Not being shy to a camera or two (!) here are ten simple tips from me to you which will ensure you get the very best results possible.
1. Book a decent photographer
"Yeah duuuh!" you're all thinking, but choosing the right photographer can be a minefield. How do you know who's good and who's not? How much is right to spend? Will your friend who's great at taking photos of cars be good at shooting your wedding? (I think we all know the answer to that one…)
Do your research. Wedding blogs are a great place to start. Look through the real weddings on your favourite blogs, check out the photographer's sites and make a shortlist. Pricing fluctuates massively depending on the photographer's location, experience and what kind of coverage they offer, but as a rough guide I'd certainly never recommend someone spend under £1000.
Yes, you can luck out by getting an enthusiastic and super talented newbie, but finding someone like that is certainly the exception and not the rule. The average in the UK for a wedding photographer is somewhere between £1200 – £2500. Spend as much as you possibly can to get the very best photographer. You'll only regret it if you don't. The number one thing people tell me again and again when we speak about what we'd do differently if we were to get married now is that they wish they'd prioritised the photography more.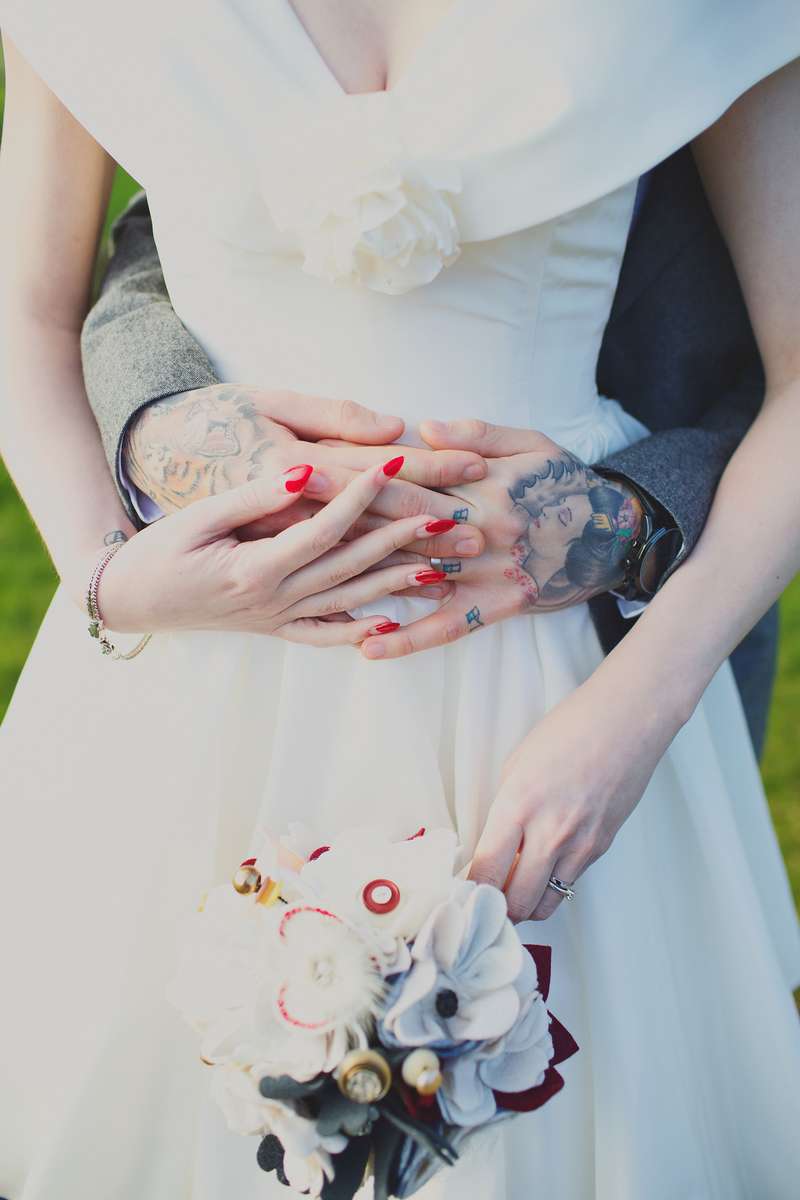 2. Have an engagement shoot
If your photographer offers an engagement shoot as part of the package then take it! They are a great way to not only practice in front of the camera but to get to know your photographer before the wedding day. They'll also be able to find out how you photograph and you'll get some cute shots of the two of you to display on your walls or at your wedding.
3. Trust them
Of all the wedding photographers I know, one of their biggest gripes is when a client hands them a detailed shot by shot list of every single thing they want photographed – the dress hanging in front of the window, the shoes, bride getting into her dress, dad looking proud… you get the idea. Trust your photographer. They've been doing this a lot longer than you and they will be well aware which shots to get… and if not, refer back to point 1. and book someone else!
Obviously if you have something particularly sentimental or unique that you'd like photographed (maybe a piece of jewellery passed down through your family or a DIY project that you spent days on) then be sure to let them know, but don't hand them a blow by blow list of every single shot you want. Allow your photographer to do their job and to be creative. They'll enjoy the day more which will result in better photographs.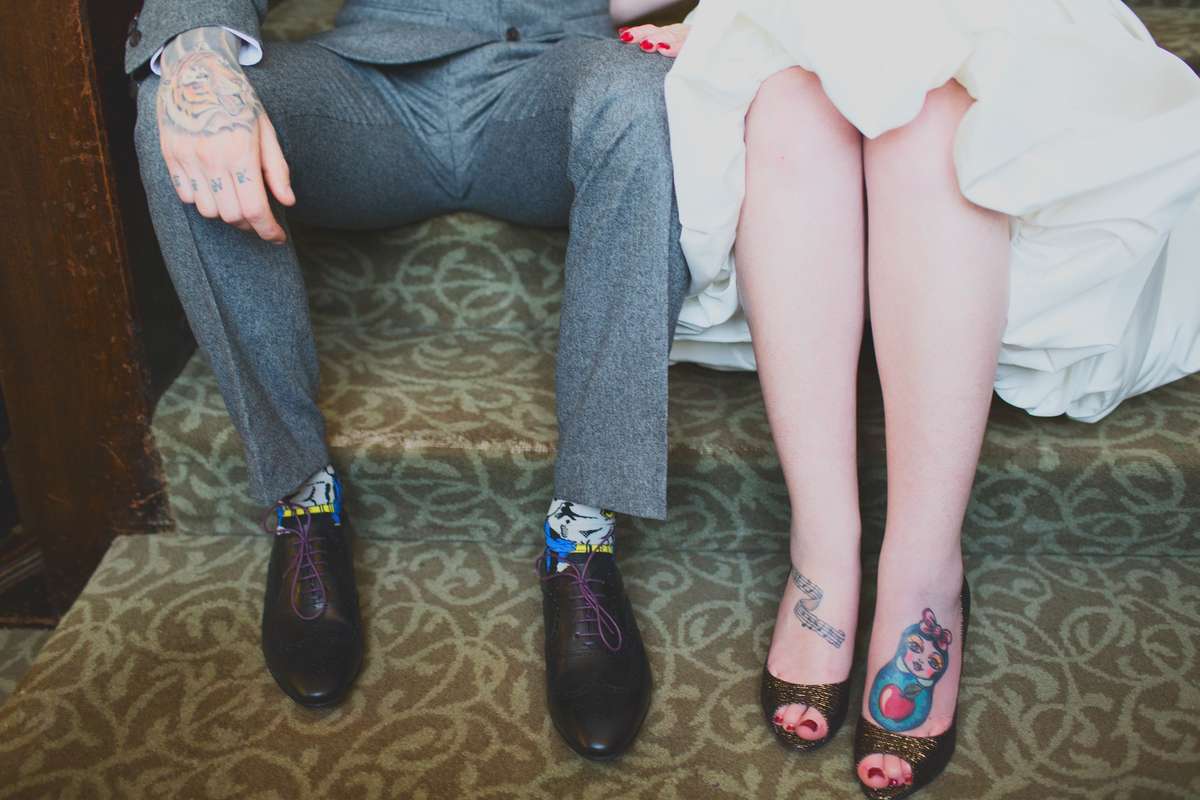 4. Think about the light
This is another thing that couples tend to not consider (or not even know they have to consider) but be aware that the light changes throughout the day and different light will result in very different photographs.
For example, if you're having a winter wedding it will likely start to get dark around 3.30/4pm, therefore you really need to have your ceremony early in the day to give your photographer a fighting chance to get some great portraits and your group shots done before the light starts to fade. Even better, they might offer you the chance to do a 'first look' (where you see each other before the ceremony and get your photos taken then). If you're not superstitious about seeing each other beforehand, this is a great option too.
When looking at venues think about the light in each room. Is the bedroom you're getting ready in small, pokey and cramped? Are the ceremony room walls covered in dark wood with small windows? Remember, photography is essentially painting with light and if there isn't any, there's only so much your photographer can do without using a flash.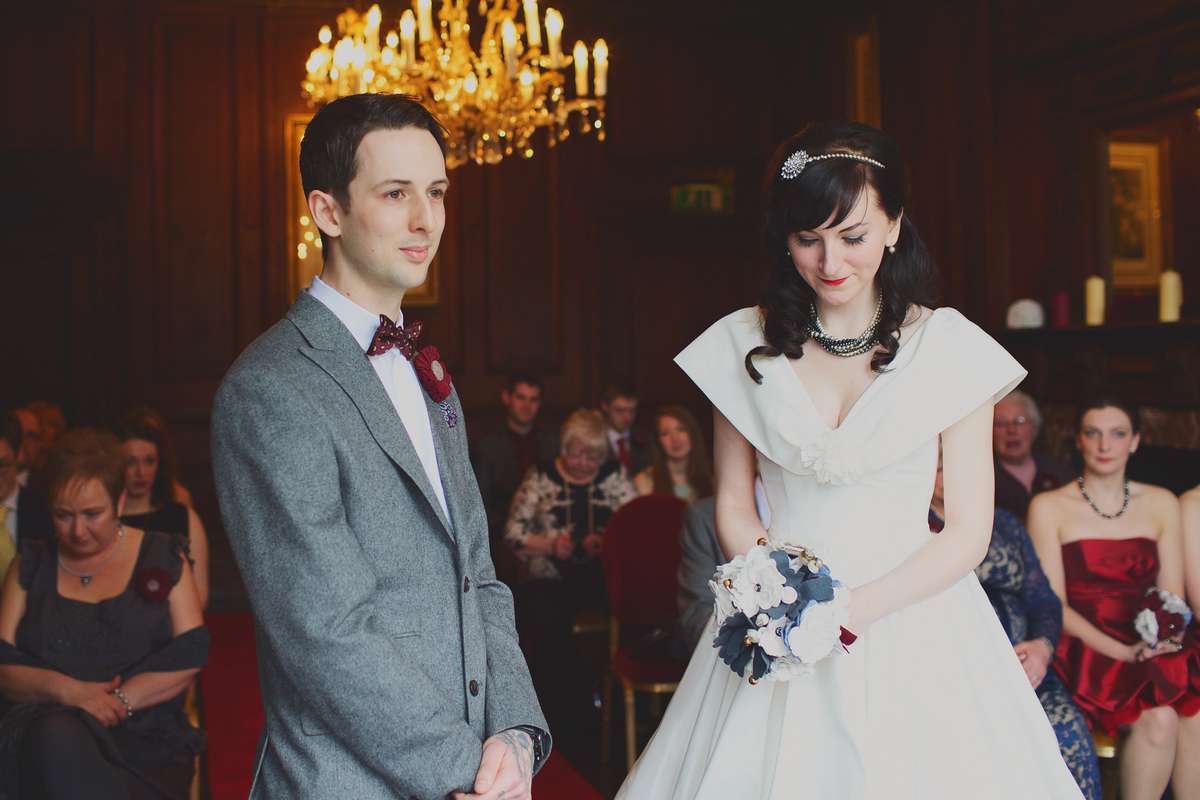 5. Think about the ceremony
Your ceremony photographs will undoubtedly be some of the most important shots of the day. Most couples I speak to after their wedding say they were surprised just how much they cherished this part too. It also flies by in a nervous blur and you'll likely not remember a whole lot about it, so these photos are doubly important. However a lot of vicars, priests and registrars won't allow ceremony photography, or will insist that the photographer stands at the back of the room the whole time.
As a photographer this is gutting to hear the morning of the wedding so if you really value these images, make sure you speak to whoever is officiating your ceremony to find out if there are any limitations beforehand.
Another thing to consider is to politely ask your guests to not take photos during the ceremony (you can do so in the order of service). Guests holding up mobile phones as you walk down the aisle or flashes going off throughout the vows are only going to be distracting for you and other guests (and/or ruin the professional shots).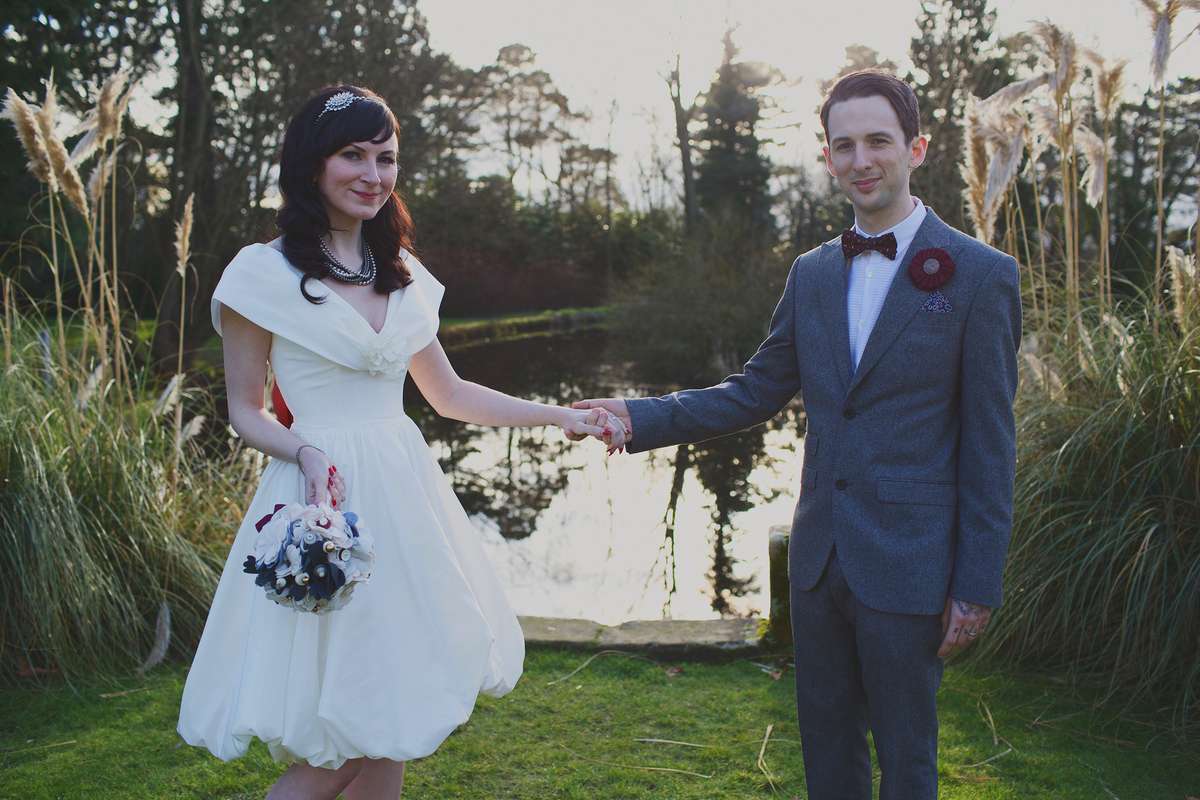 6. Book a make up artist
You want to look your best on your wedding day and a professional make up artist will help you do that. I didn't have one for our wedding and it's one of the things I wish I'd prioritised. If you've never had your make up done by a pro, you'll be shocked at what a difference they can make!
Don't go mad on the spray tan (the oompa loompa look is never attractive) and don't try any new remedies that could likely cause a reaction or break out in the run up. Similarly, if you're having a pre-wedding pamper session like a facial, do it at least a week before the big day. Post-facial spots are never fun.
Make sure you have powder and lipstick in your bag (or give it to a bridesmaid) for little touch ups throughout the day too. Airbrushing can only do so much (and your photographer will not be happy if you ask them to Photoshop out your shiny forehead or tan lines in every photograph, in fact they'll likely slap an extra fee on top for the time that it will take).
7. Get creative
Your photographer is not just there to snap away aimlessly. Wedding photographers are a super creative bunch so be open to their ideas and again, trust them! For your portraits, listen to their ideas and don't be afraid to walk off that beaten path a little bit. These often result in the most amazing photographs! Set aside as much time as possible for this part of the day. The more time the photographer has, the better the results will be.

8. Leave enough time
As I said, time is of the essence and the more time your photographer has the better. They are the experts so ask them how long they think each element should take. Group shots for example are notorious for taking longer than you expect. Having to round up a half-cut usher or a camera-shy aunt for the photos can take a while so make sure your photographer has a list of names and if possible delegate the task of helping round people up to a trustworthy usher or bridesmaid.
I asked some photographer friends of mine about timings and in an ideal world this is what they said would be pretty much perfect:
Getting ready: "Having about an hour and a half with the bride before the ceremony would give me enough time to photograph all the details of the dress, shoes, jewellery etc as well as take some informal photos of everyone getting. There's always a mad rush before the dress has to go on and I like to have about 15-20 mins after the dress is on to do portraits of the bride with bridesmaids and mum before I dash off. Sometimes this goes out the window because time goes quicker than people expect and its a shame to lose those shots."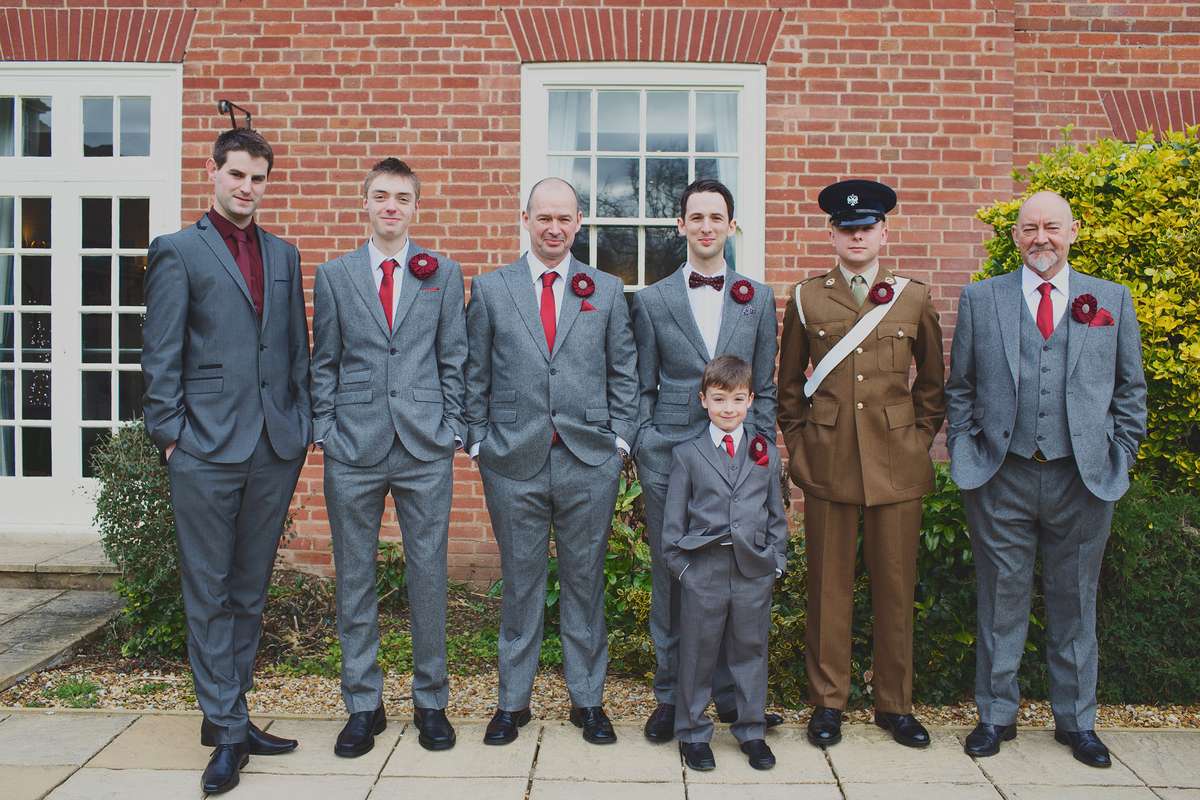 Group shots: "Allow 10 minutes per group shot. Taking the shot doesn't take that long but you would be surprised how time can go by… and also, like the father of the bride at my wedding on Saturday… people can vanish for ages even if they KNOW they will be needed for photos. Ten minutes each means that they can actually have some time to spend with guests and your photographer has a fighting chance of getting some candid photos of this time too."
Bride and groom portraits: "For a couple shoot I like to have at least half an hour. A good tip is that there is usually a bit of down time between dinner and the evening reception too. This is a good time to get a few extra photos and the light is usually yummy as the sun is starting to set. The couple have often had some wine and are a lot more relaxed by this point too!"
9. Feed them!
Contrary to popular belief, photographers are people too and people need food or they get very grumpy indeed. After working on their feet for eight hours straight I don't think it's too much to ask to send some grub their way.
Your photographer will usually ask to eat at the same time as you do (no-one needs photographs of themselves stuffing their faces). The wedding staff are often fed last, but if you ask for them to be fed at the same time as the wedding party they'll be done and ready to photograph your speeches directly after the meal.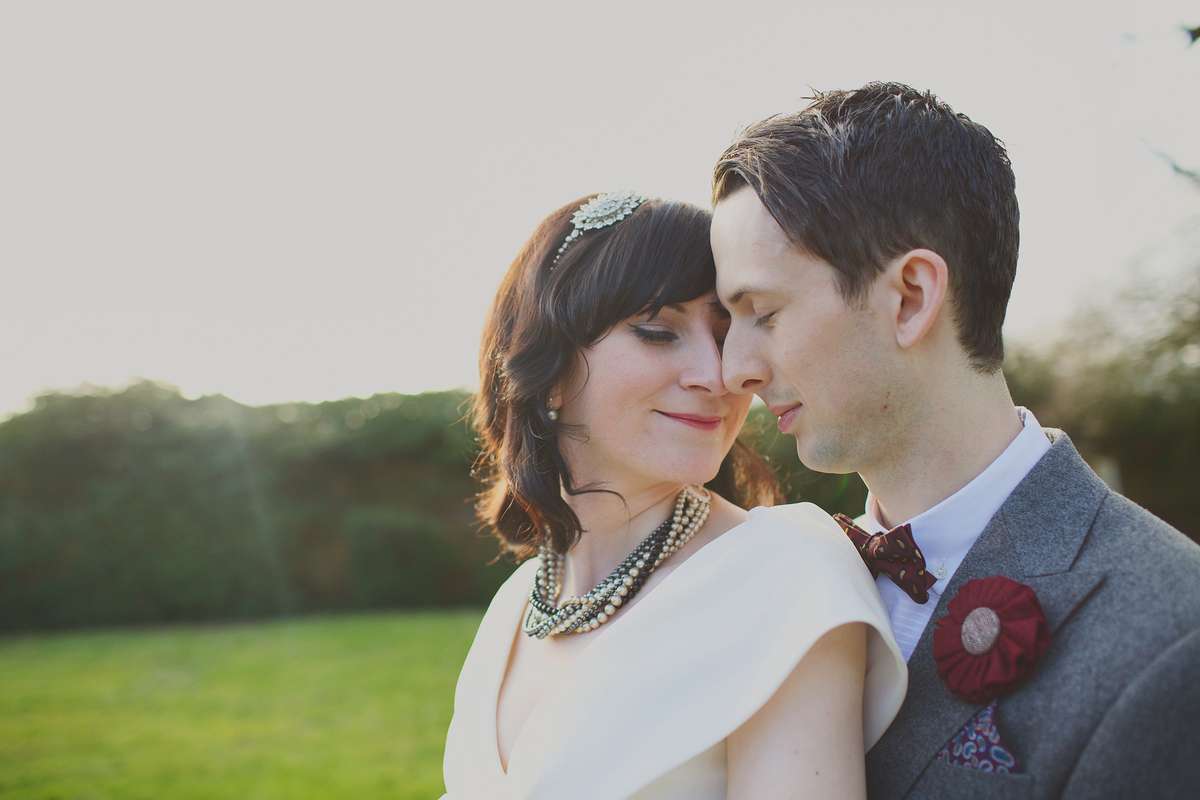 10. Follow this how to pose guide
I wrote this post two years ago now but it's still one of my most popular ever articles. Knowing how to pose in your wedding photographs is something a lot of people worry about. Obviously a great photographer will also offer positions that are the most flattering, so again make sure you listen to them, but it doesn't hurt to know what pose is going to make you look like a beached whale and what will not… Plus you get to see me looking pretty darn awful in the 'before' photos, so surely that's worth a click!?
So, photographers have I missed anything?