Julia and Roo met at a metal club in London over 11 years ago. When it came to planning their October wedding, they knew they wanted to go for a very dark theme; they based it around their love of Harry Potter, the moon and general witchy things. They chose a full moon for their wedding date and crammed in as many personalised touches as their £10,000 budget would allow.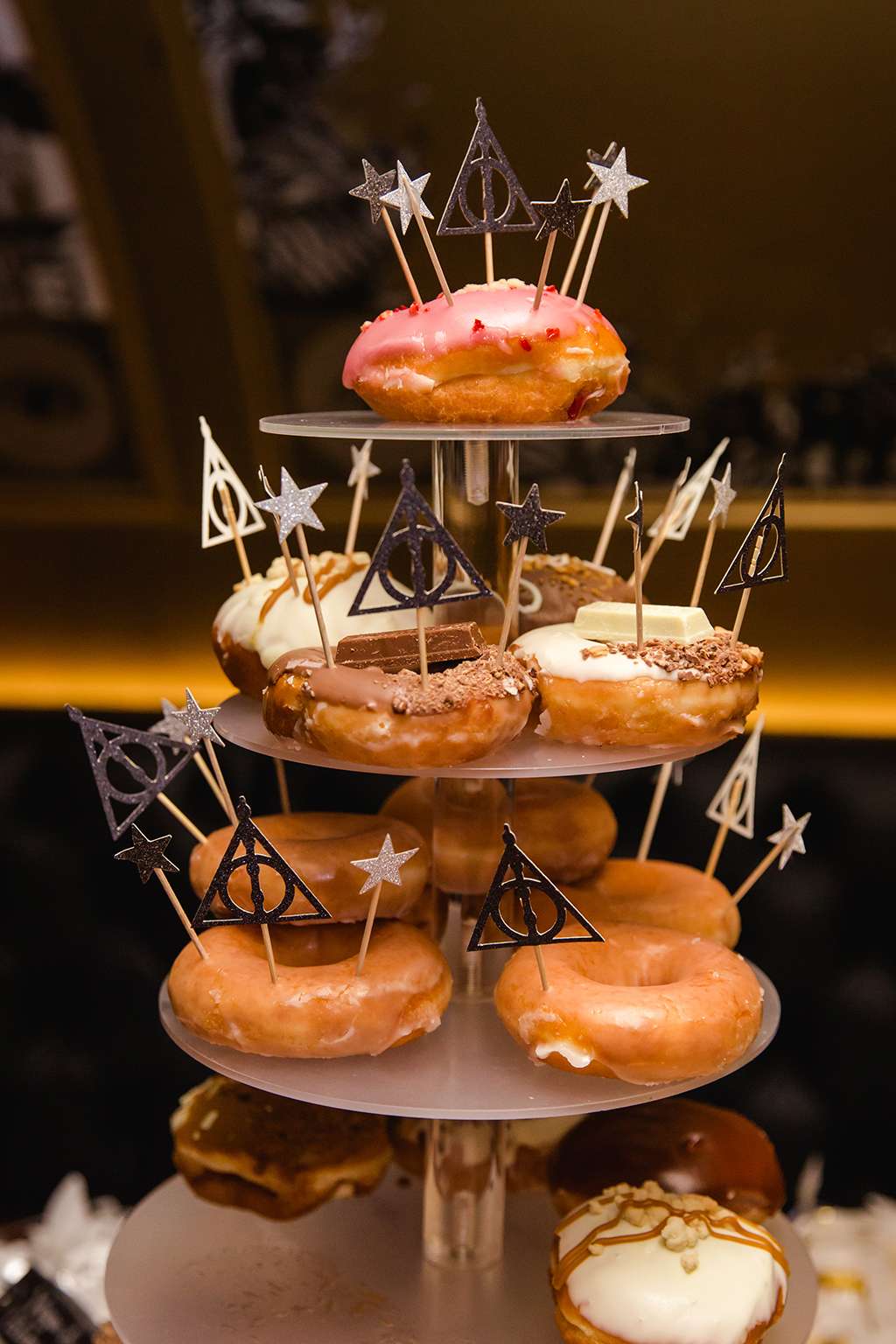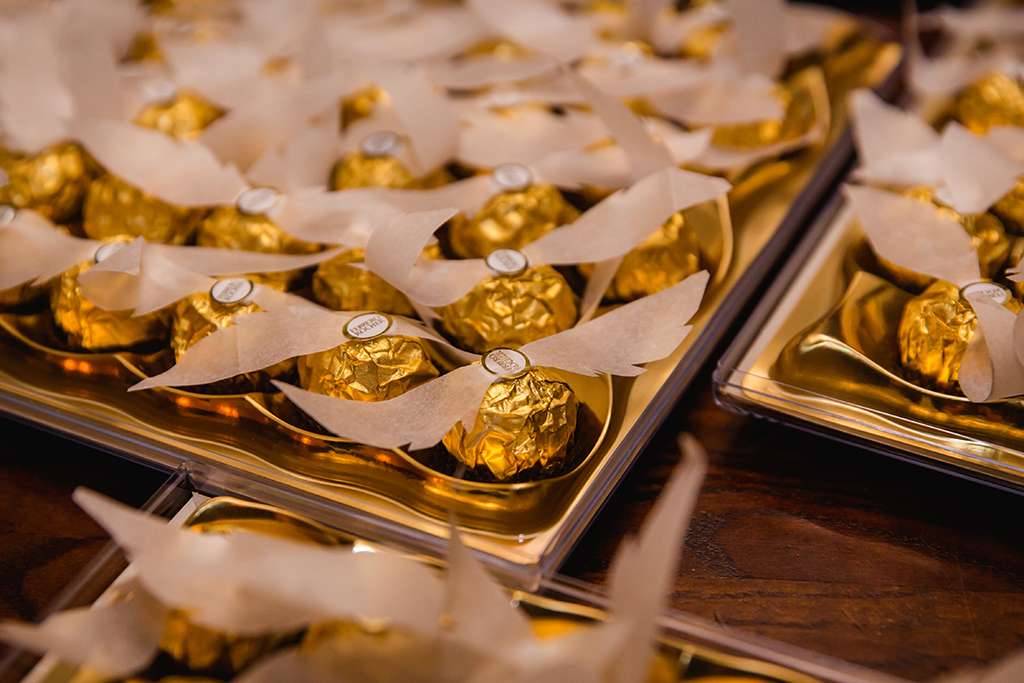 The couple were married in a short ceremony at Stoke Newington Town Hall, with custom vows, before heading over to The Escapologist; a cocktail bar in Covent Garden. "Our reception venue had never done a wedding before, but they were perfect for the informal style party atmosphere that we wanted, with pizza, nibbles, cocktails and prosecco (with custom 'Acio Prosecco!' glasses to drink it from, no less!) We decided very early on in planning that we wanted to avoid a sit down dinner," explained the bride.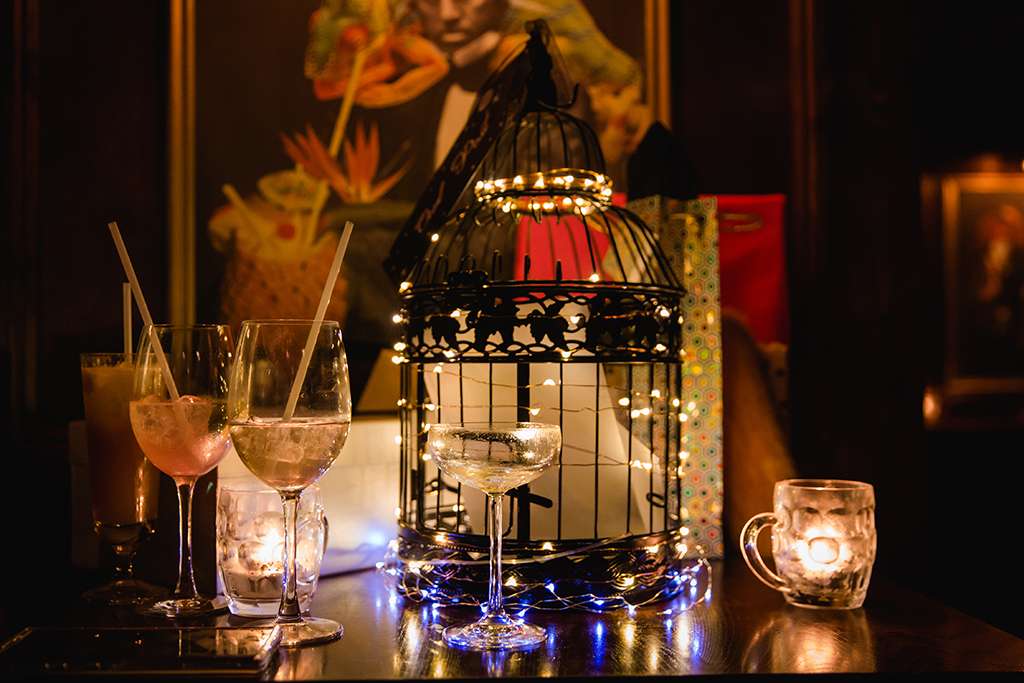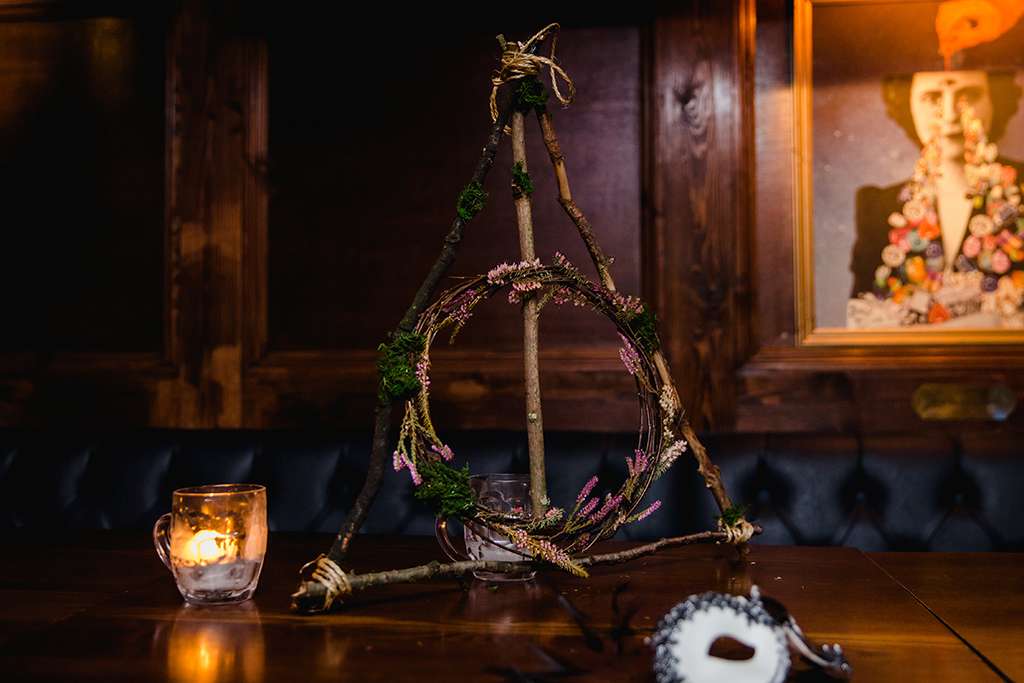 As a designer for Collectif Clothing, Julia was able to commission both her and her bridesmaids dresses, even creating the fabric for hers from scratch; a deep black velvet with glitter moons, stars and deathly hallows symbols. She layered it with a harness bra from Killstar, a biker jacket and Ravenclaw scarf. Her bridesmaids wore Collectif dresses in velvet of the Harry Potter house colours.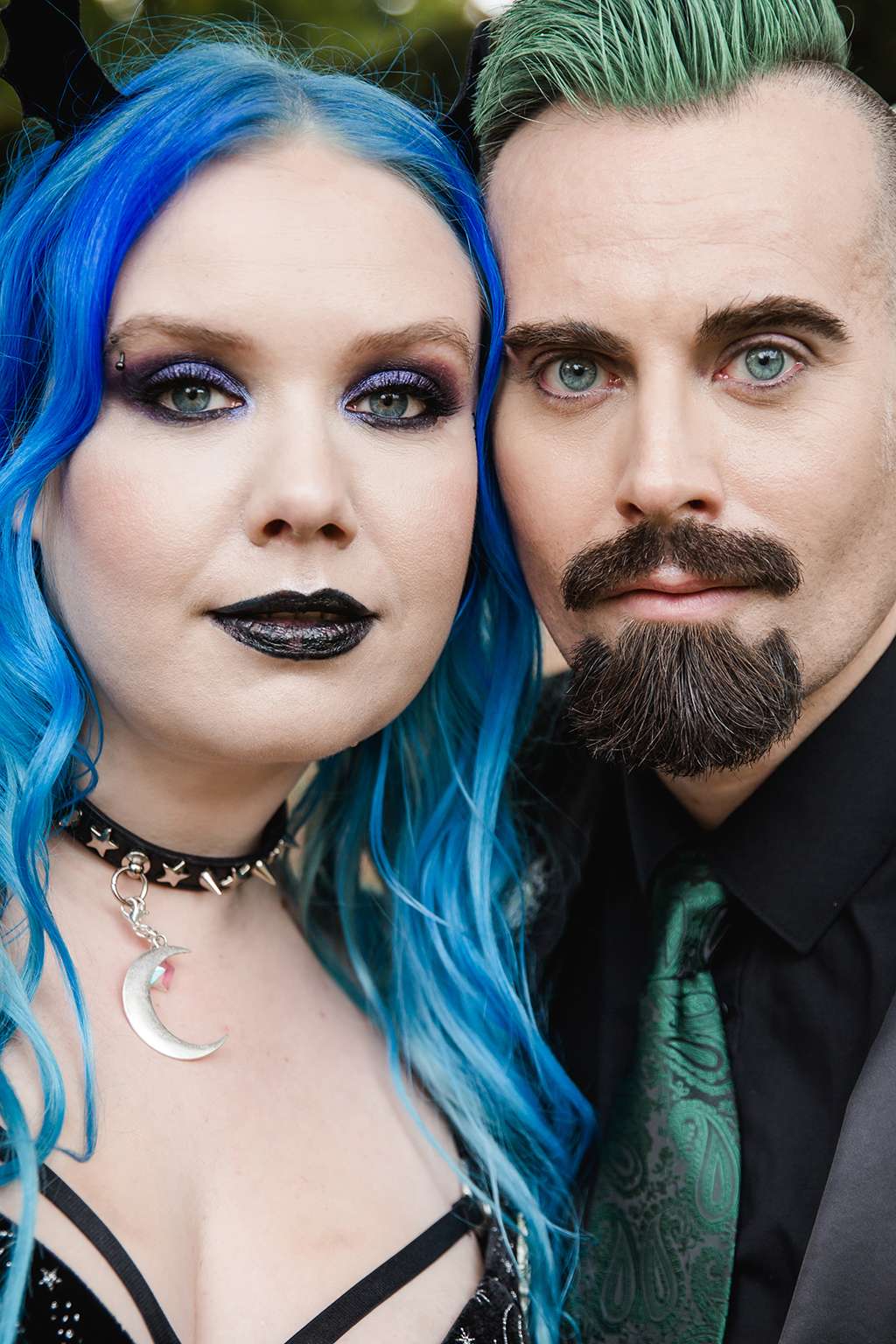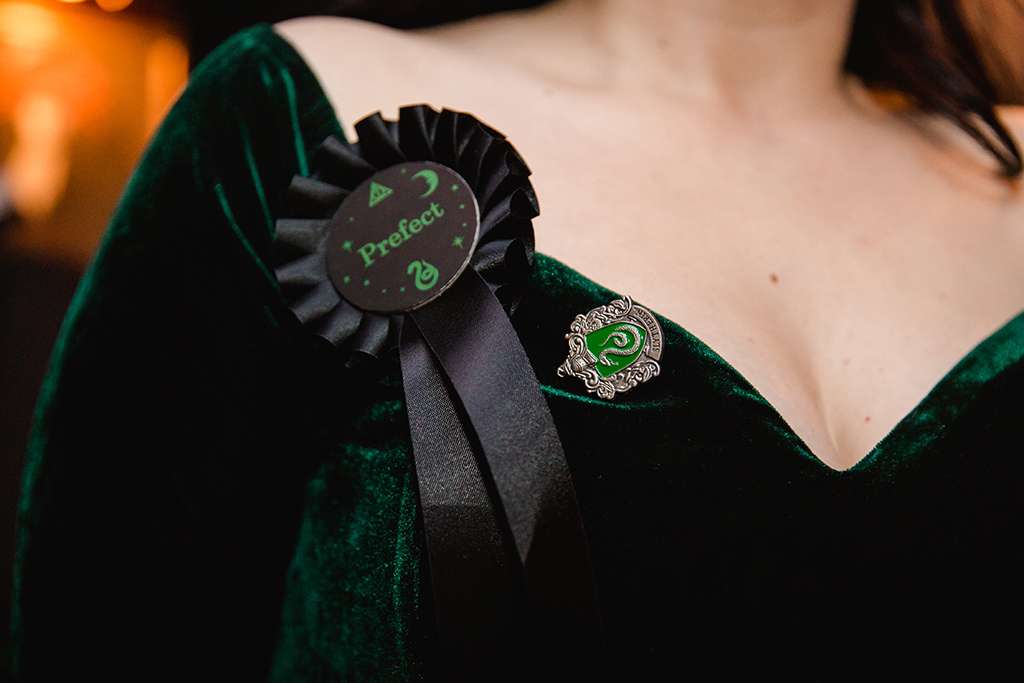 Her design skills also allowed Julia to go to town when it came to adding in intricate, personal touches throughout the day. She designed all stationery from scratch, which matched all emails that were sent to guests prior and after the day with details, reminders and thankyous. All the bridal party and venue staff had Harry Potter house themed rosettes, again designed by Julia. With the help of friends and family, she designed Harry Potter signage, Hogwarts crest and potion bottle lights and light up pumpkins for reception decor.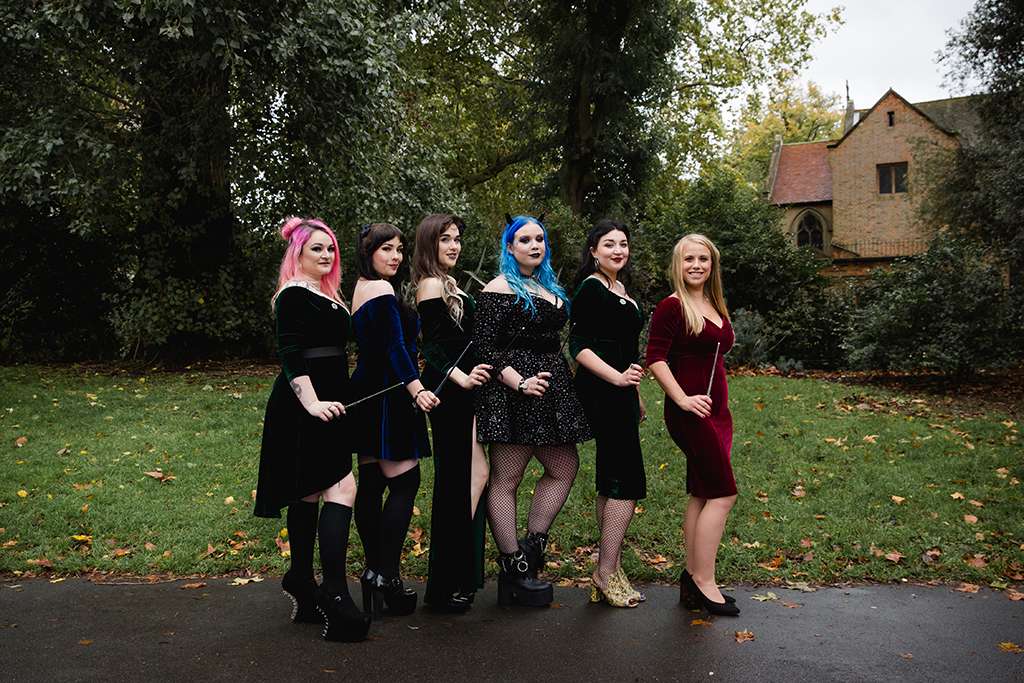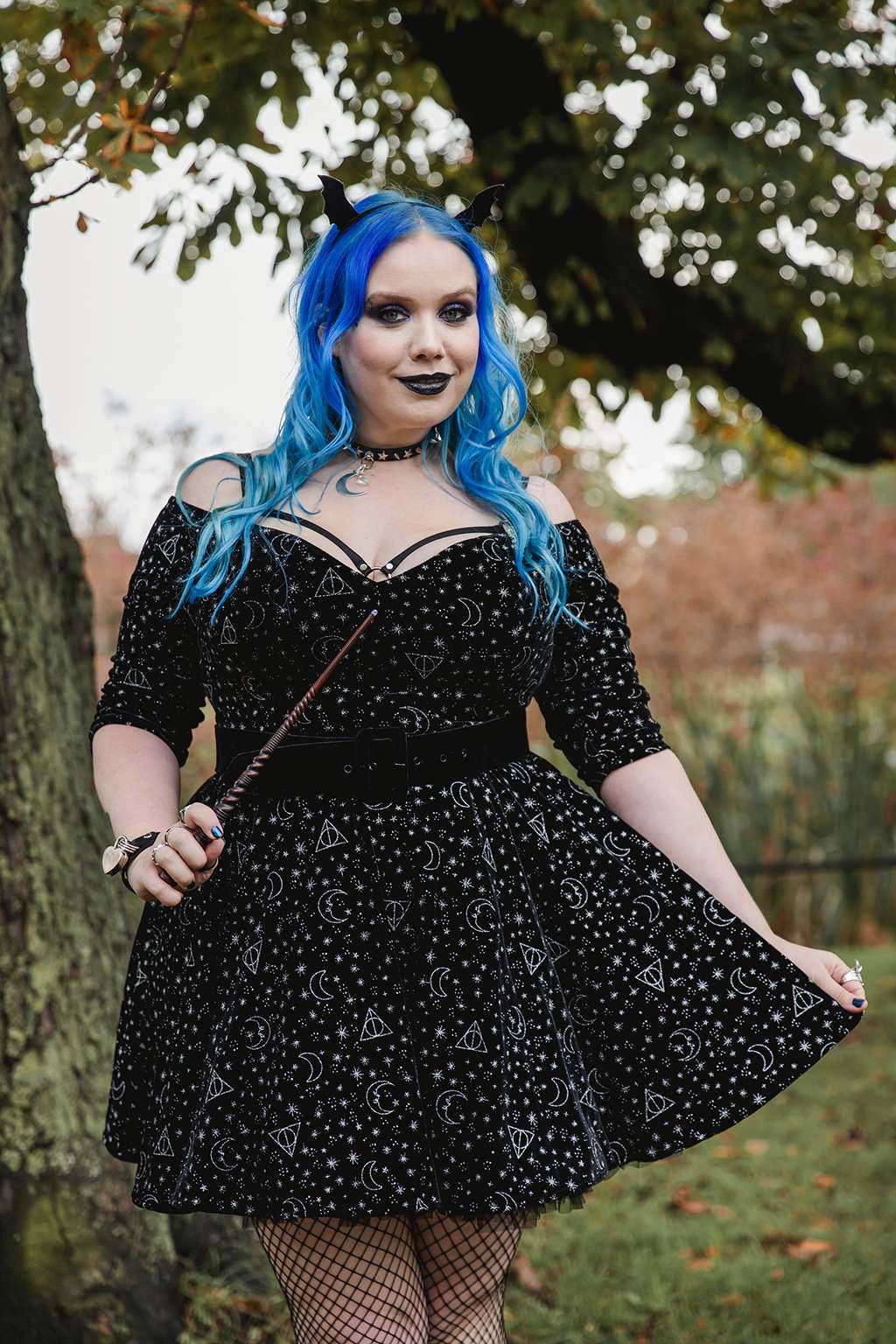 A friend created Deathly Hallows decorations with willow woven with florals, her mum crocheted Harry Potter figures (complete with golden snitch) and one of her bridesmaids helped make an owl cage for the cards. For dessert, they made trays of golden snitches from Ferrero Rocher, and designed a custom 'potion' cocktail complete with light-up wands to order them with during happy hour. "In hindsight bringing all the little touches together was pretty stressful," admits Julia, "Even though I'm very organised – my wedding spreadsheet, with matching moon and stars theme header, was my favourite part of wedding planning – the little bits took way longer than I thought they would. My advice would be to always allow more time than you think you'll need!"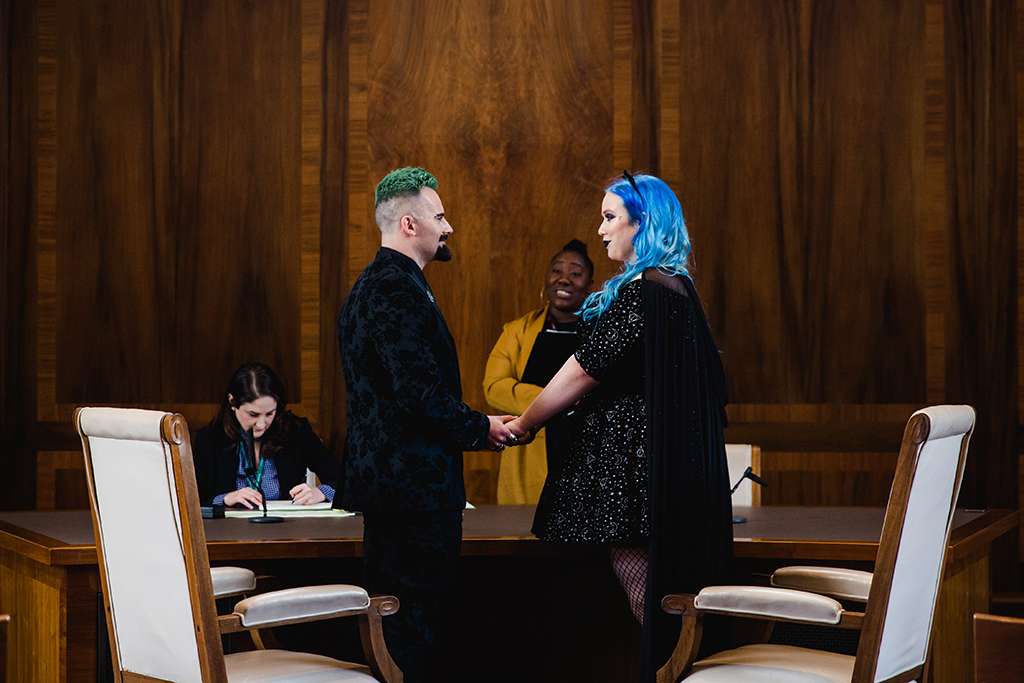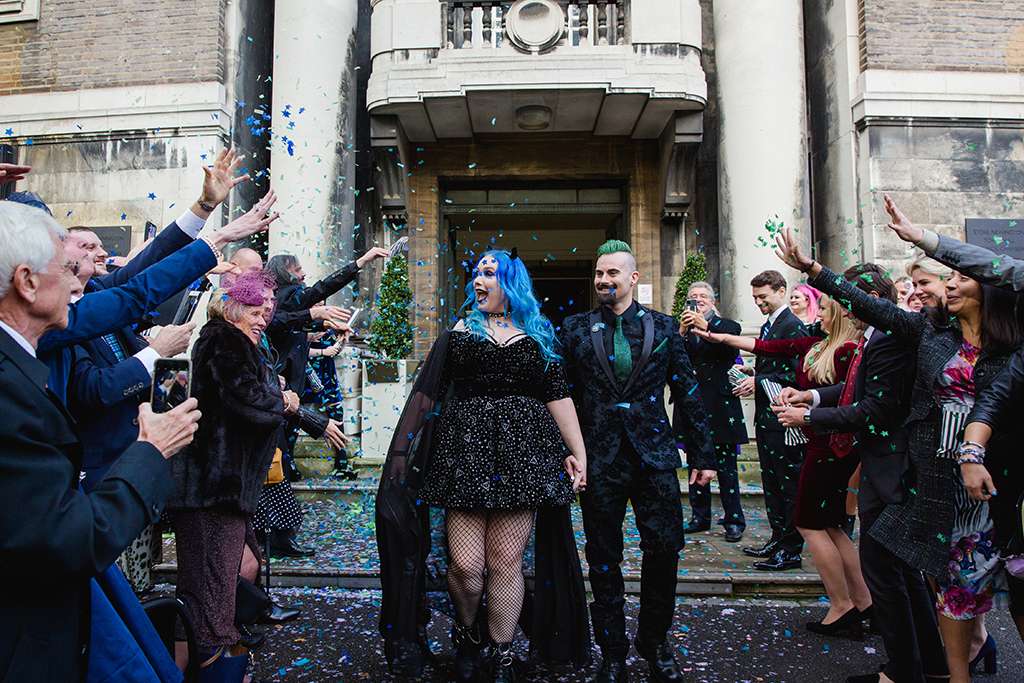 The couple's biggest expense was their bar bill! "We really wanted a fun party atmosphere for our reception," said Julia, "so we wanted the prosecco and cocktails to be pre-paid for at least a few hours. We really saved with not having a standard wedding package with a sit down dinner, however. Our venue hire was free, with just a minimum spend on food and drink. I wish I'd tried more of the food; time really flies past when everyone wants to talk to you!"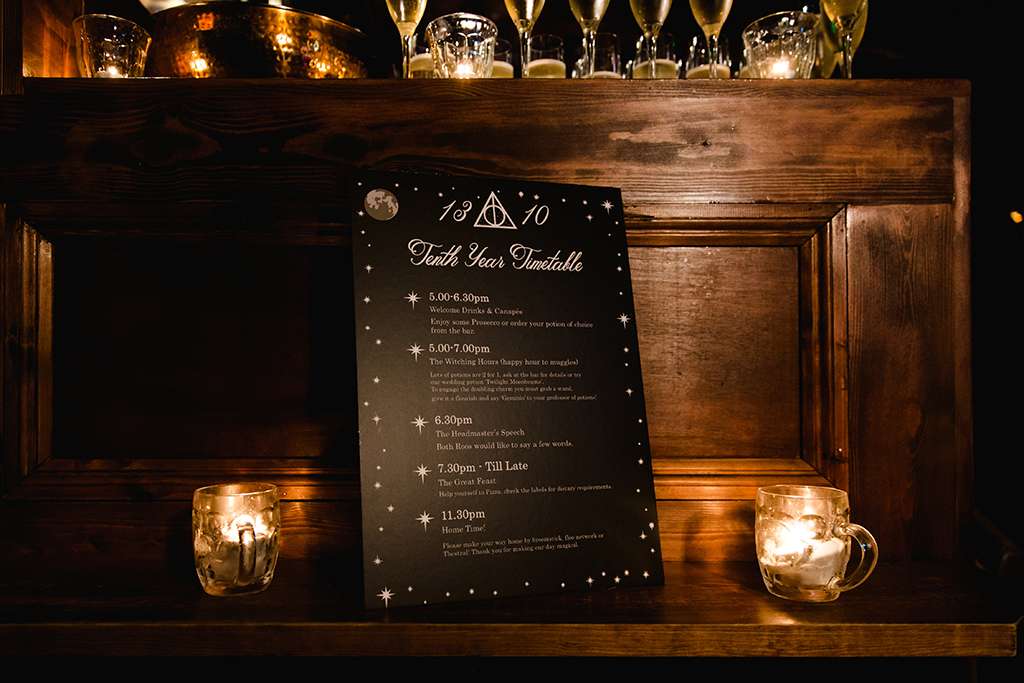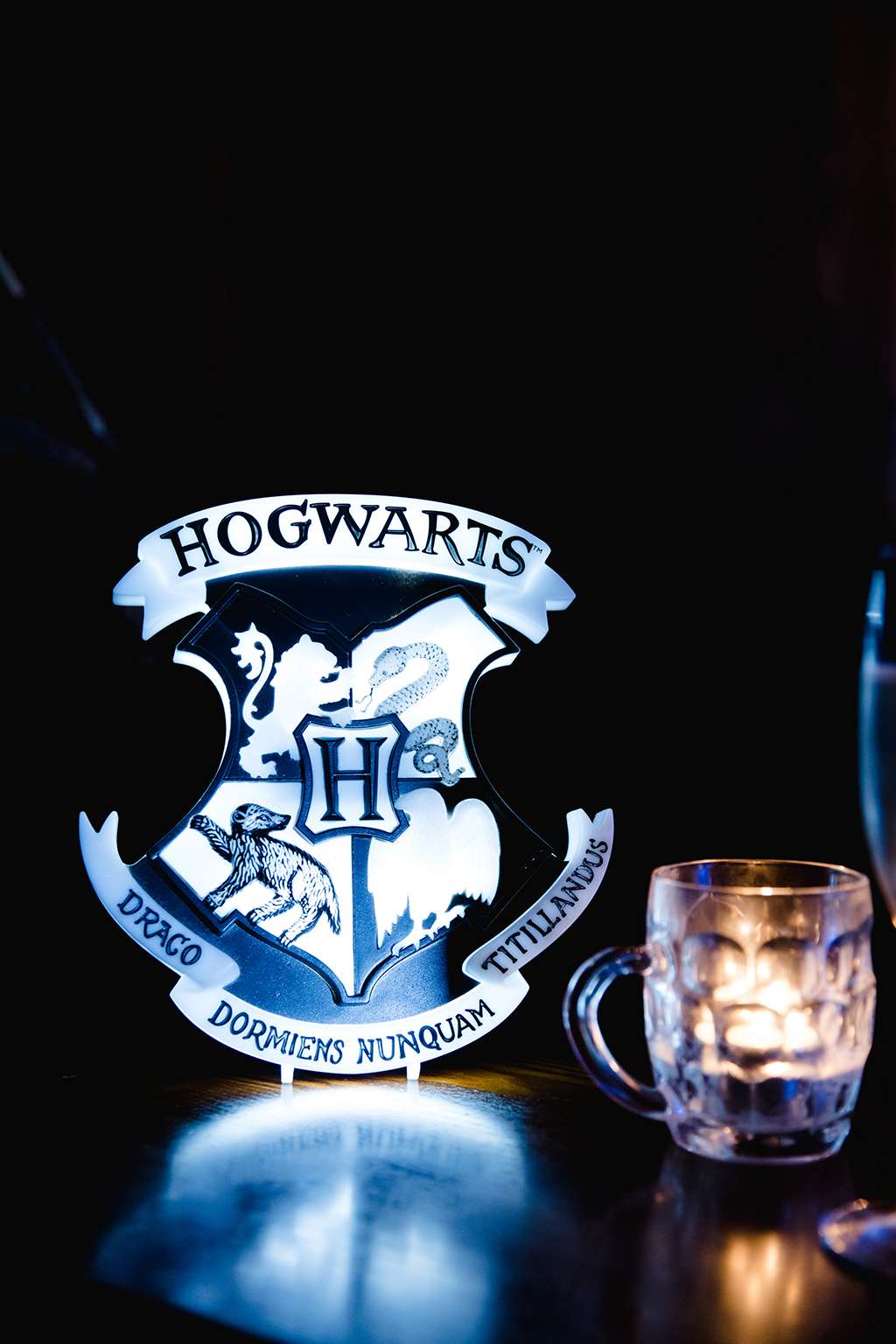 "Assign a person on the day to help oversee each element," advises Julia. "Even if the venue or your wedding planner seem to have everything under control, it doesn't hurt to have someone you trust to also know what needs to happen with that thing, and it should help alleviate getting bombarded with questions on the day."