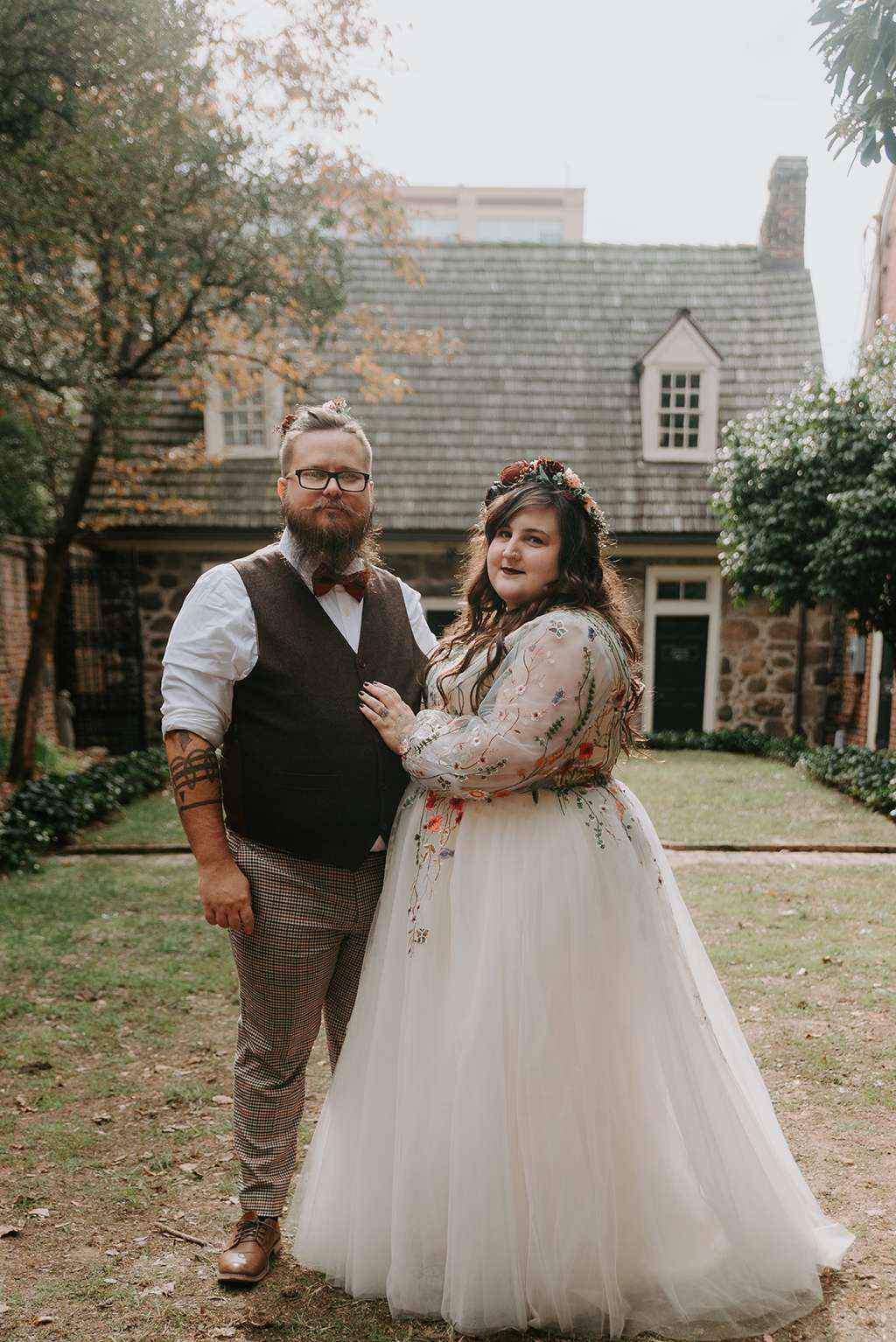 For their October wedding, Faith and Shawn wanted to tie their love of literature (especially, Edgar Allan Poe) with a kind of ethereal, subtly obscure vibe. They used personalisation throughout; in fact, Faith was adamant she didn't want a traditional wedding at all. Attention to detail was paramount, with no area left untouched.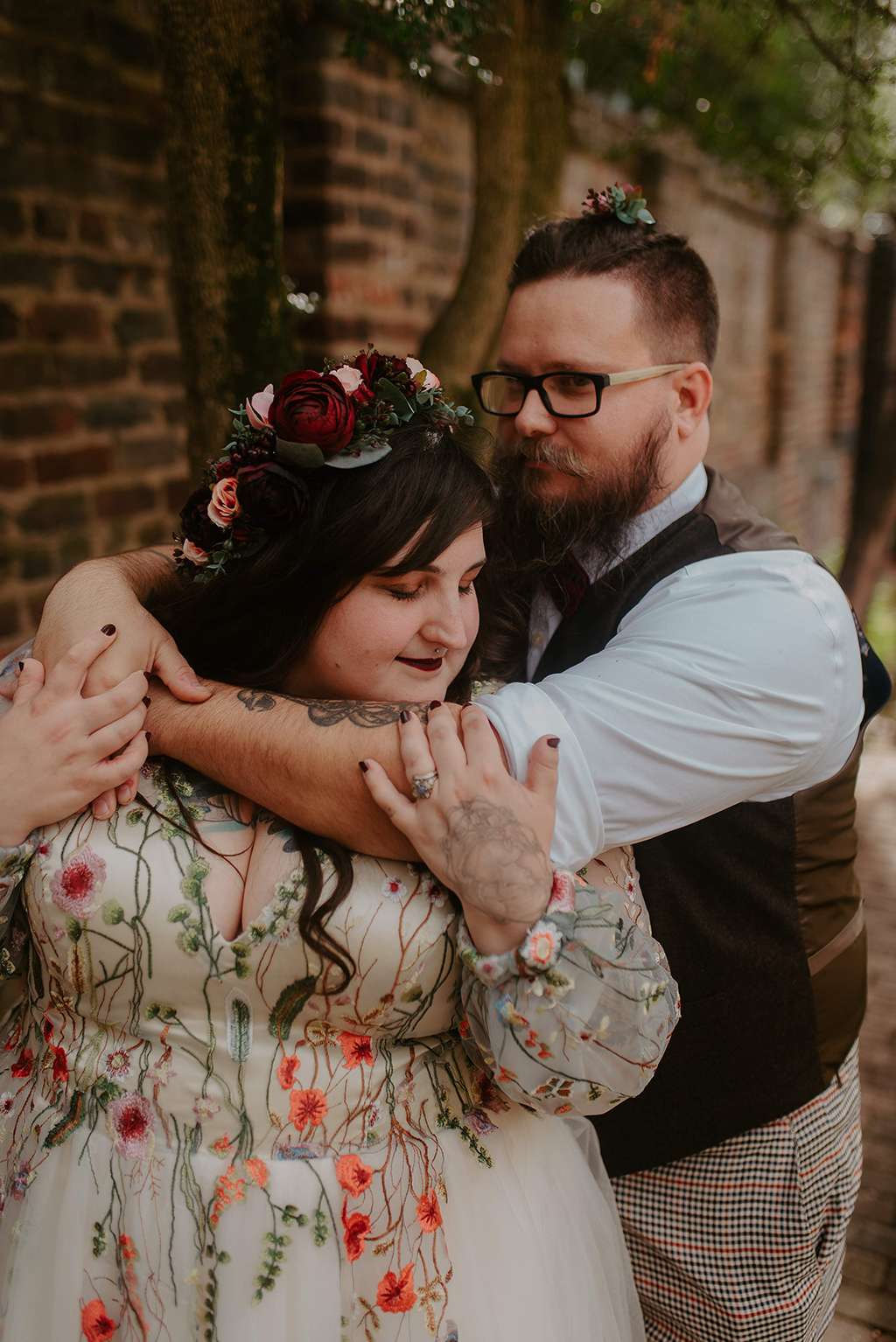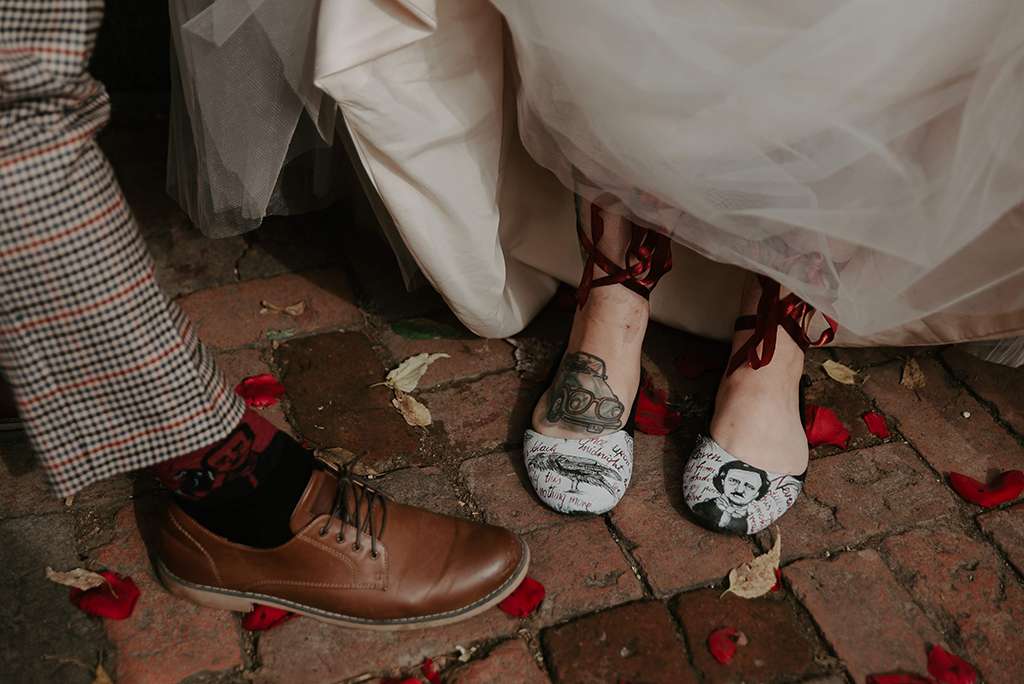 Starting with their invitations, which were made from old due date cards from the library that the bride works at, they waved literacy touches throughout their day; their rings were held in a custom book with their name and date on it. Shawn wore Edgar Allan Poe socks while the bride wore Edgar Allan Poe shoes. They DIY'd their centrepieces, collecting vintage books from friends and family and pairing from with curious touches like vintage bird cages and bird skulls. For the ethereal touches, Faith had a custom floral embroidered dress made. Her flower crown, also custom made, matched the other flowers used throughout, including the groom's hair flowers and the flower girl's floral belt and hair piece too.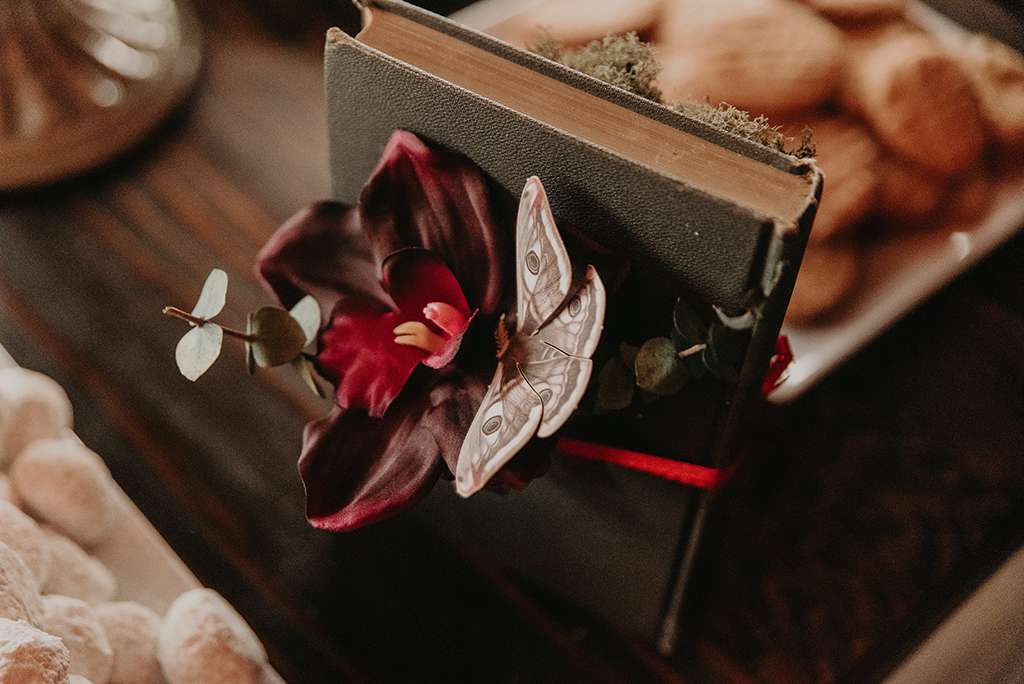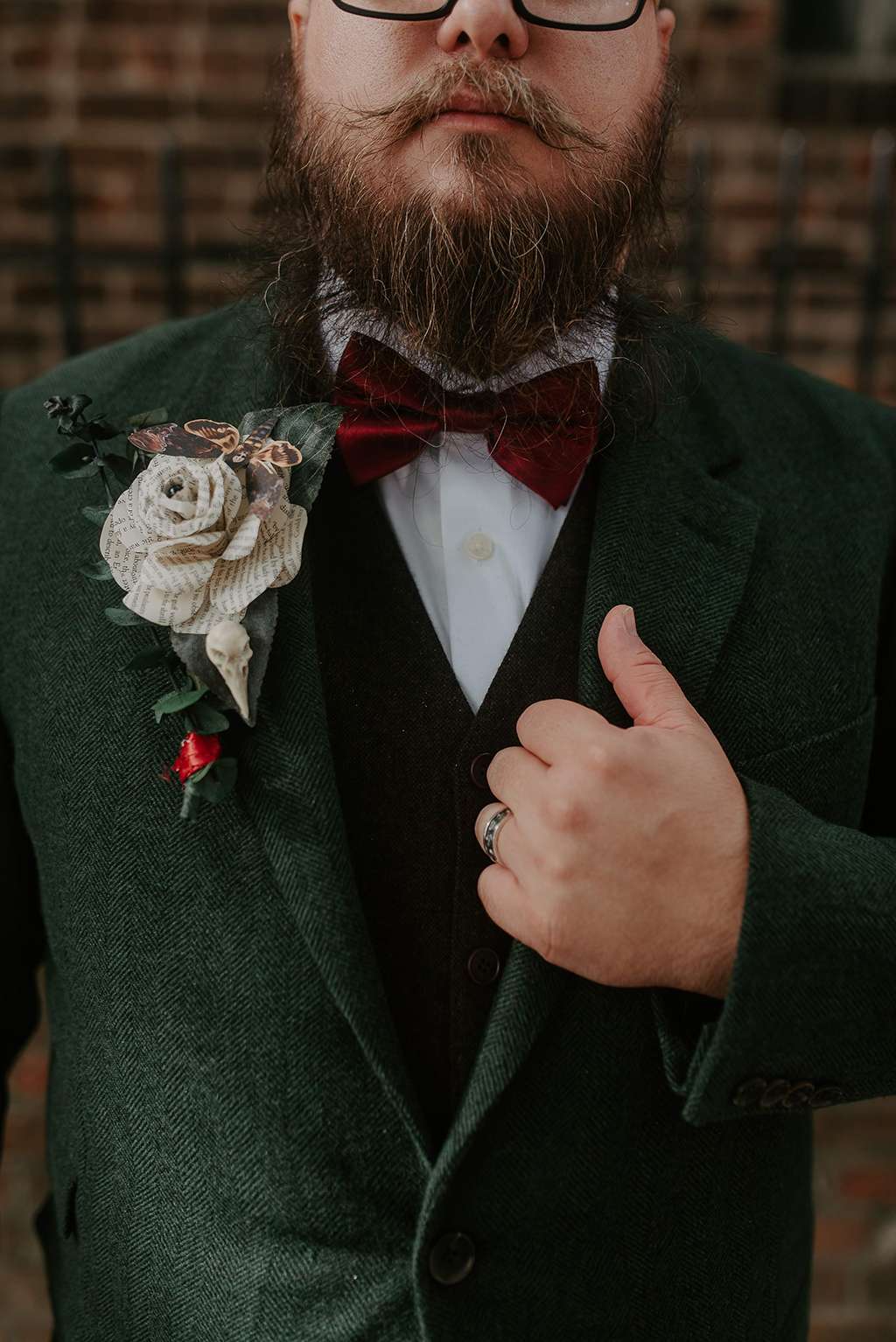 They picked two unique venues close to their bibliophilic hearts; their ceremony was held in the enchanted garden at the Edgar Allan Poe Museum in Richmond, Virginia. Faith was walked in by both her parents. They included vows to their children as well as writing their own vows to each other. These included lots of jokes between them, and Shawn promised never to wear cargo shorts again (after turning up to their first date in them… Faith almost didn't go out with him again!) "Our ceremony was short, sweet and personal – exactly what we wanted," she said.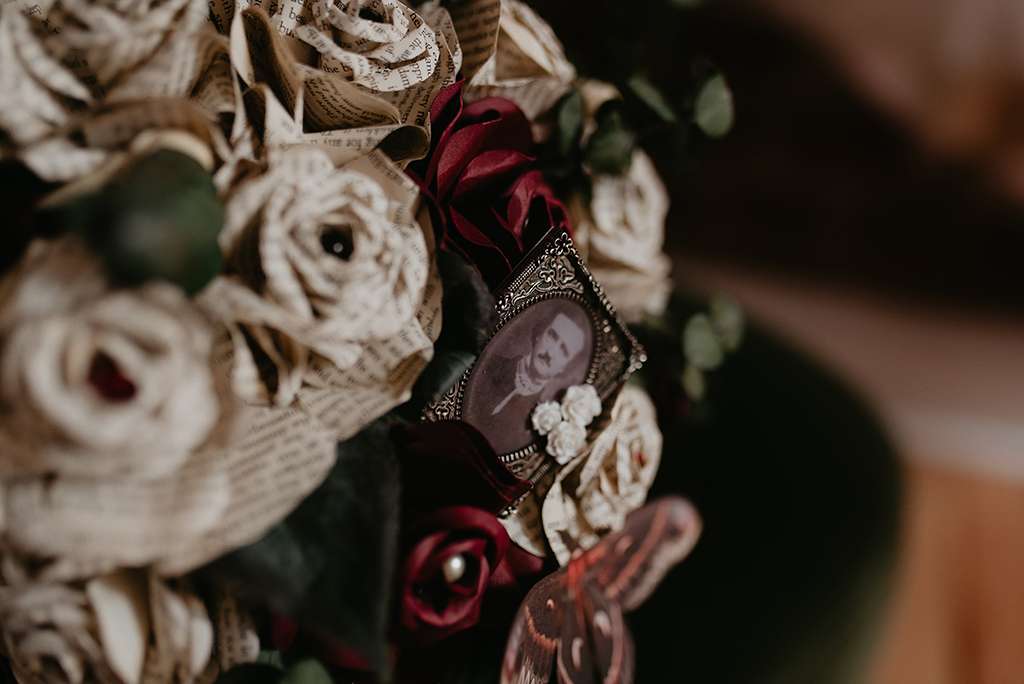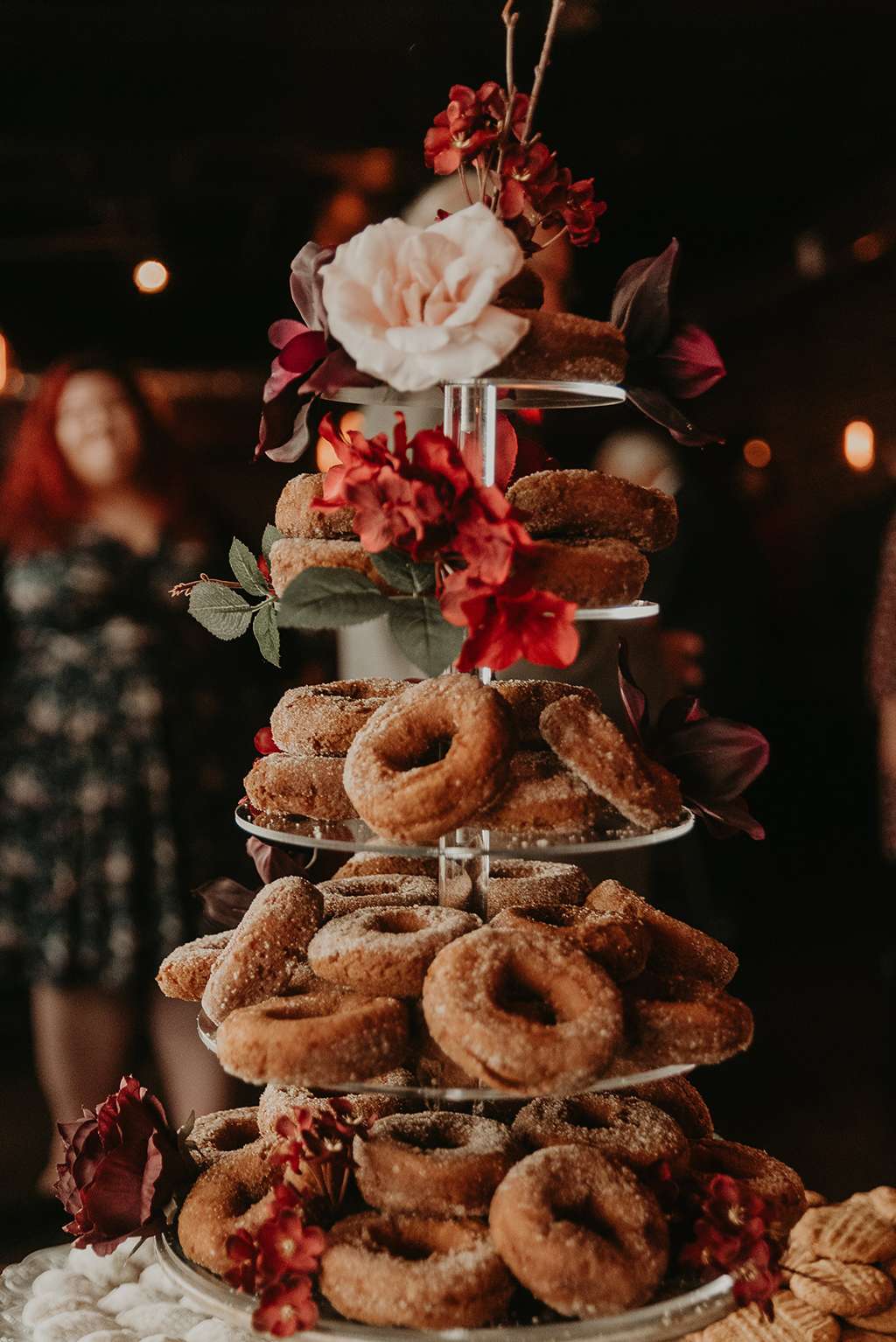 Their reception at was held at Granstaff and Stein, just down the road. Being a speakeasy, guests were required to offer a password to enter; they used 'nevermore' to tie in with the Poe theme of the wedding. Instead of a traditional three-tier wedding cake, the couple opted for an apple doughnut tower and cider toast in lieu of champagne toast. To cut costs they only served appetisers instead of a full sit down meal. They had a traditional Pittsburgh cookie table, where family members baked cookies for people to help themselves to and even take home.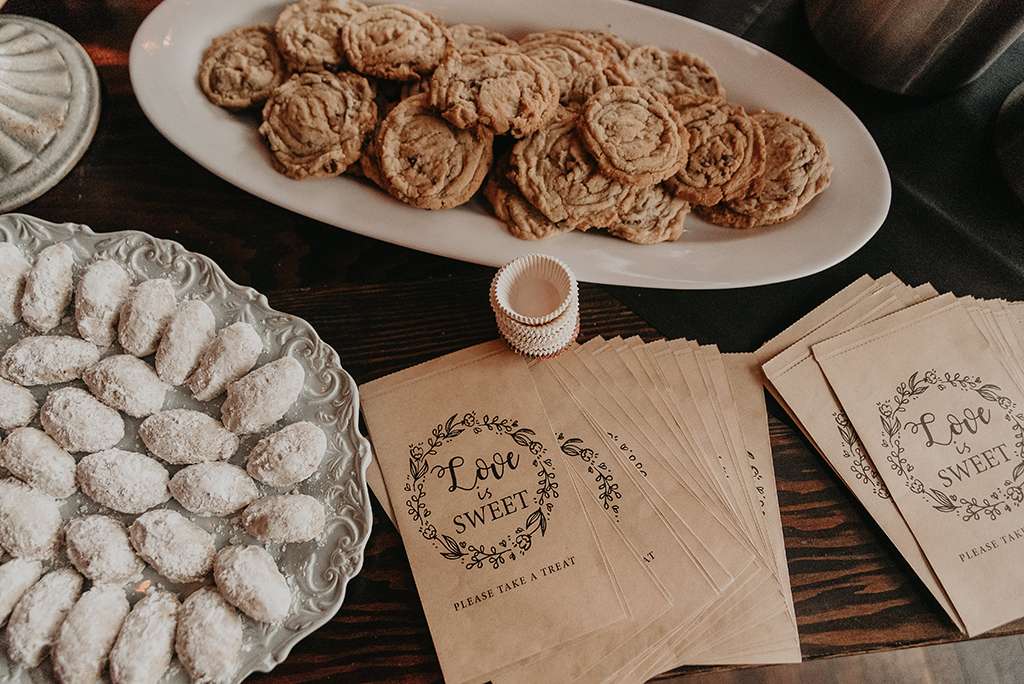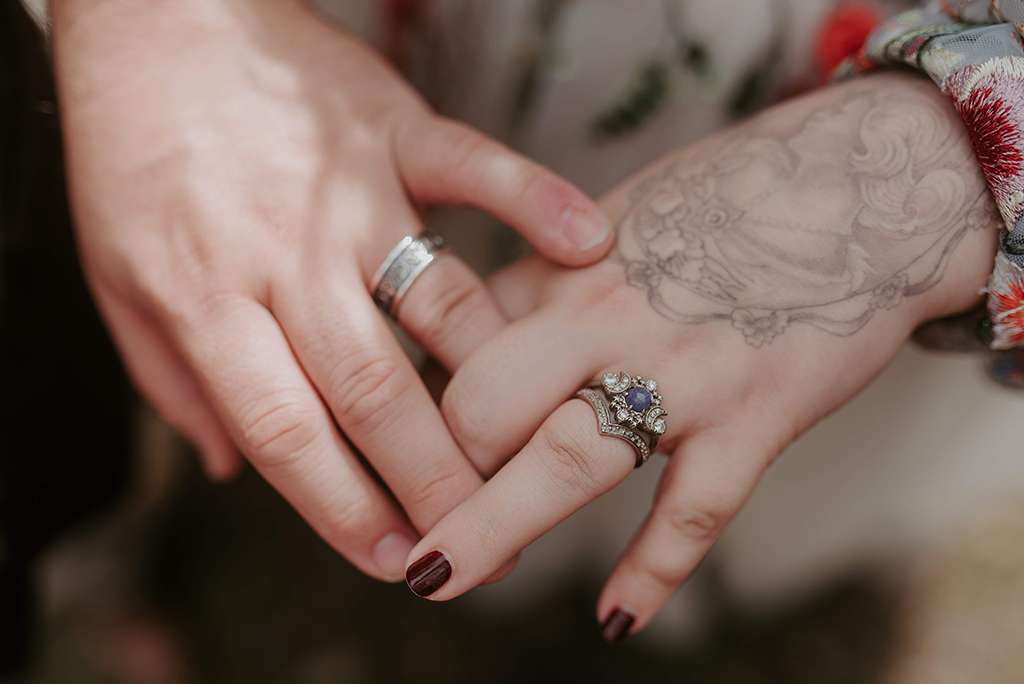 Faith's favourite thing about planning their wedding was also one of the most cost saving – searching out small businesses to be their vendors. They also had help from some creative friends; one of Faith's friends made her bouquets, and her photographer friend kindly gifted her their photography. "She was a friend I met online, she wanted to see different places and offered a deal that if you covered travel expenses she would do the wedding for free. Which was the only way I was able to afford a beautiful wedding and just as gorgeous photos of it. I don't think I'll ever stop thanking her."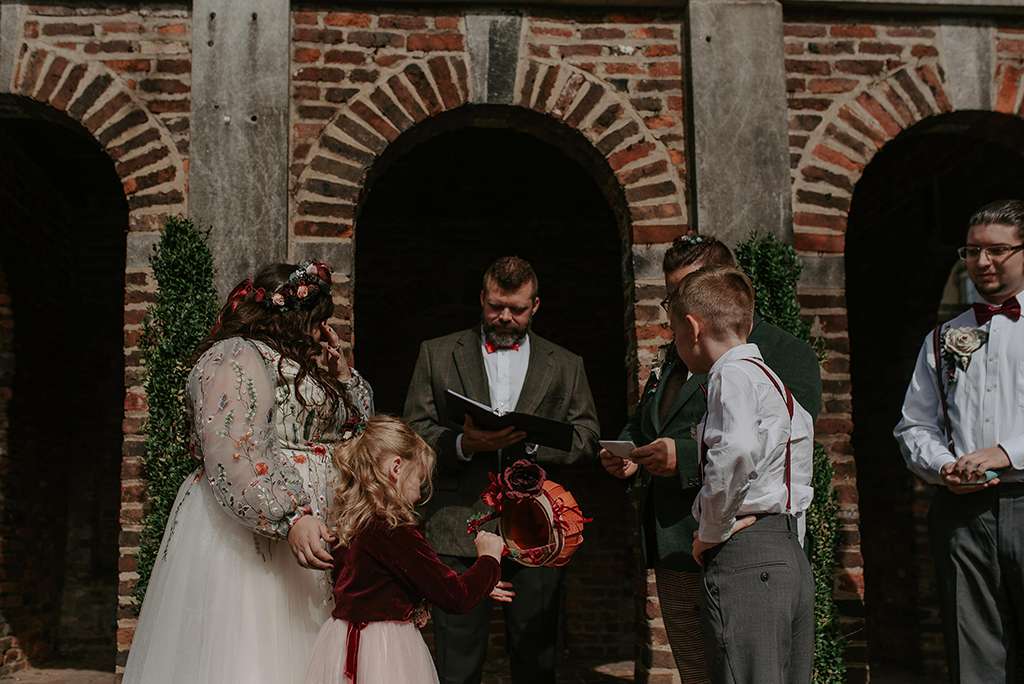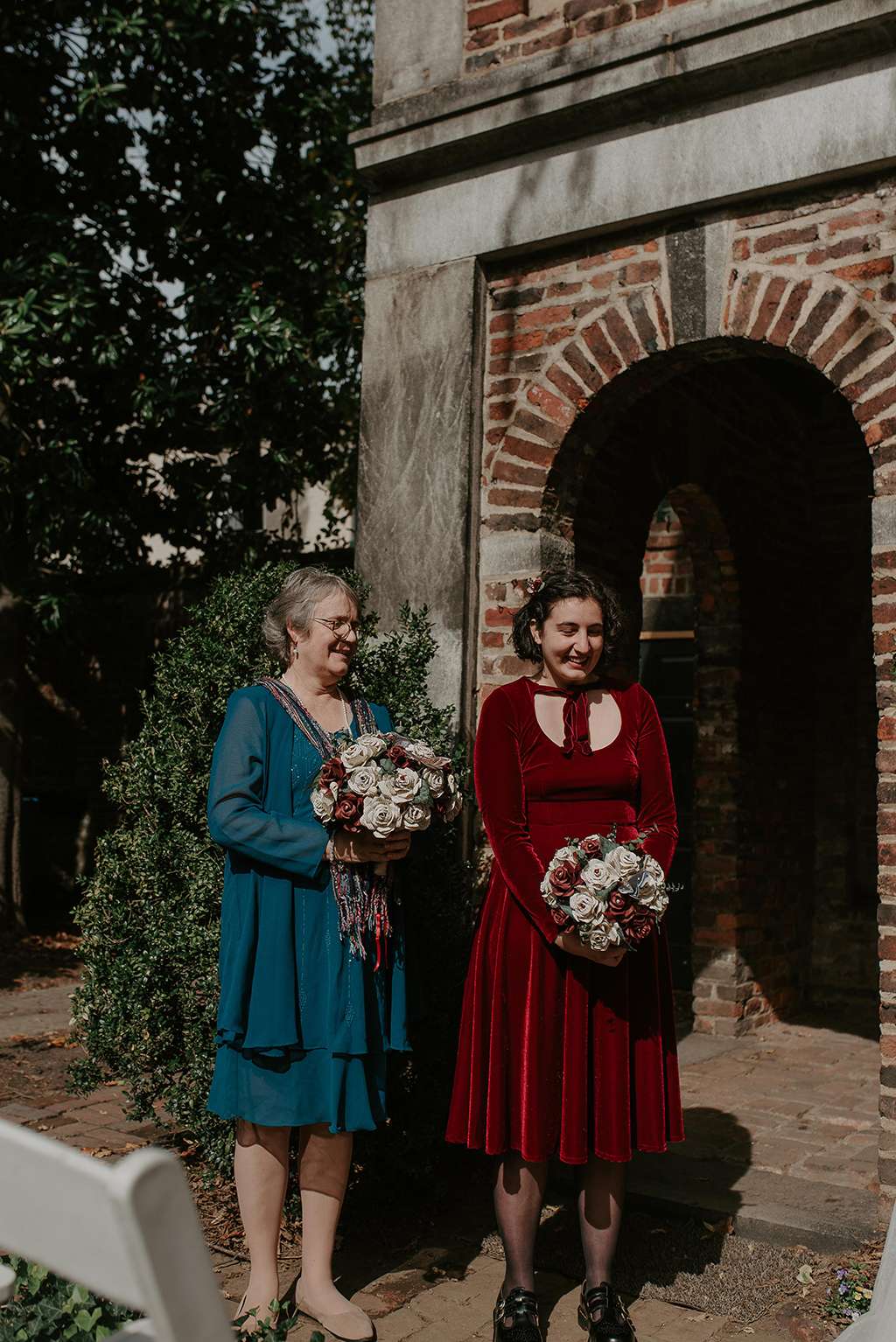 One thing they did wish they'd had budget for was an on-the-day coordinator. "Having someone that wasn't family, making sure everything was going to plan would've cut down a lot on the stress for me," advises Faith. "And for plus size/fat brides, don't let anyone (or any shop) make you feel like there's something wrong with your body. I went shopping and immediately hated everything and hated myself and my look. Until I decided on going custom for my dress. I was able to have my dream gown and I felt like I was in a fairy tale. And all sizes of brides and grooms deserve to feel amazing on their day and in their style."