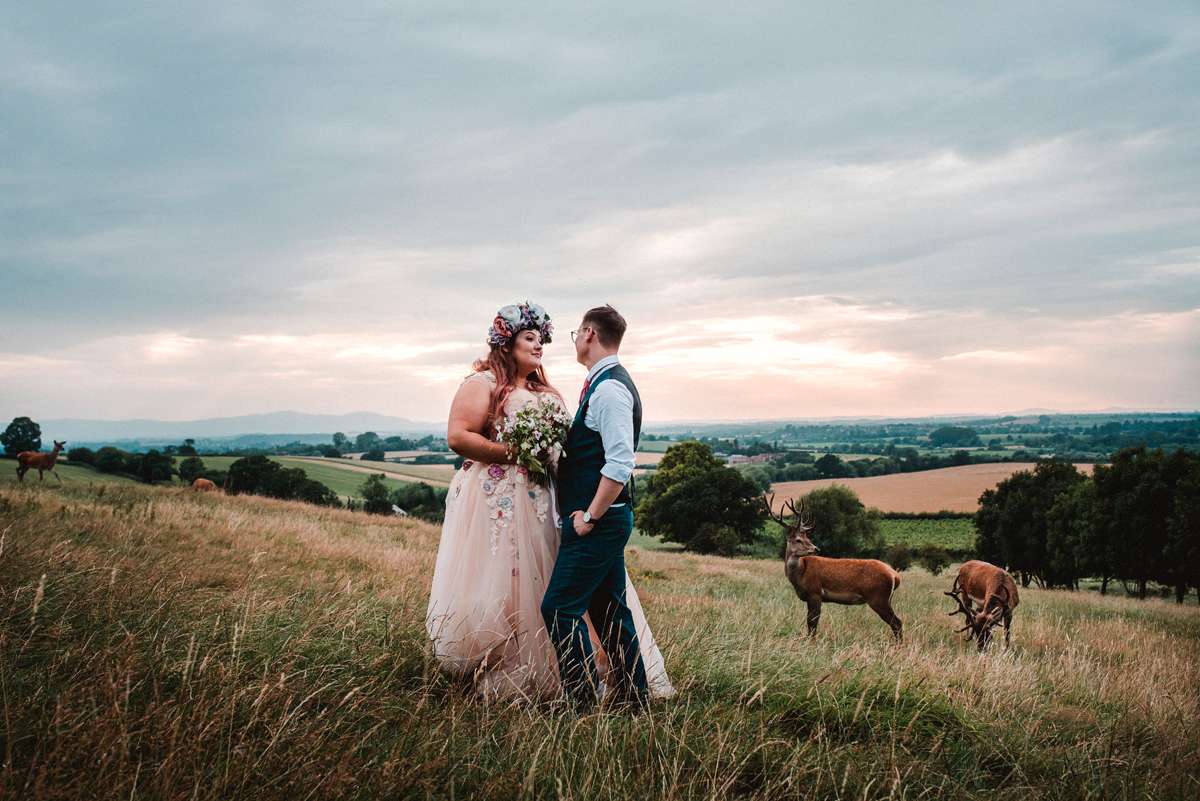 Heather and Matt found wedding planning super enjoyable. They loved spending so much time together, making all the decisions as a team and going to wedding fairs! For the theme of the day they wanted to focus on the outdoors, and even for the indoor portions, they chose things that reflected their love of nature. Influenced by all the wonderful bees in the lavender surrounding the venue, their woodland theme was born.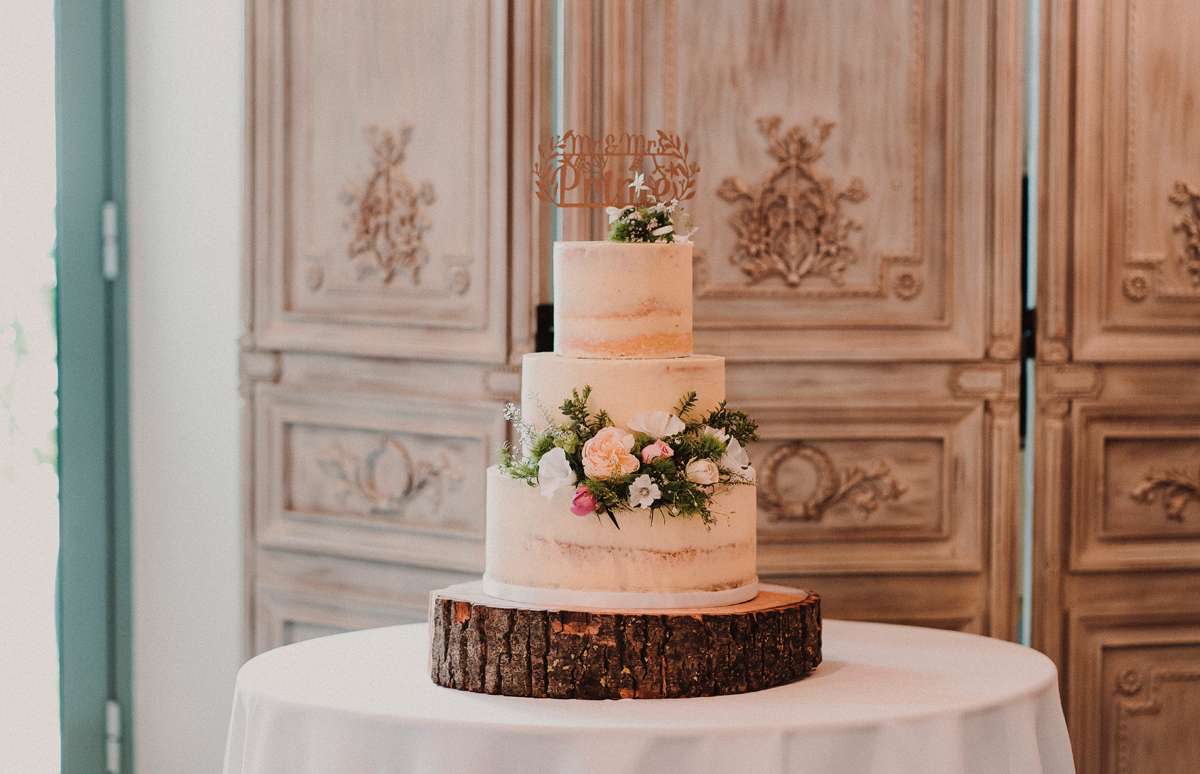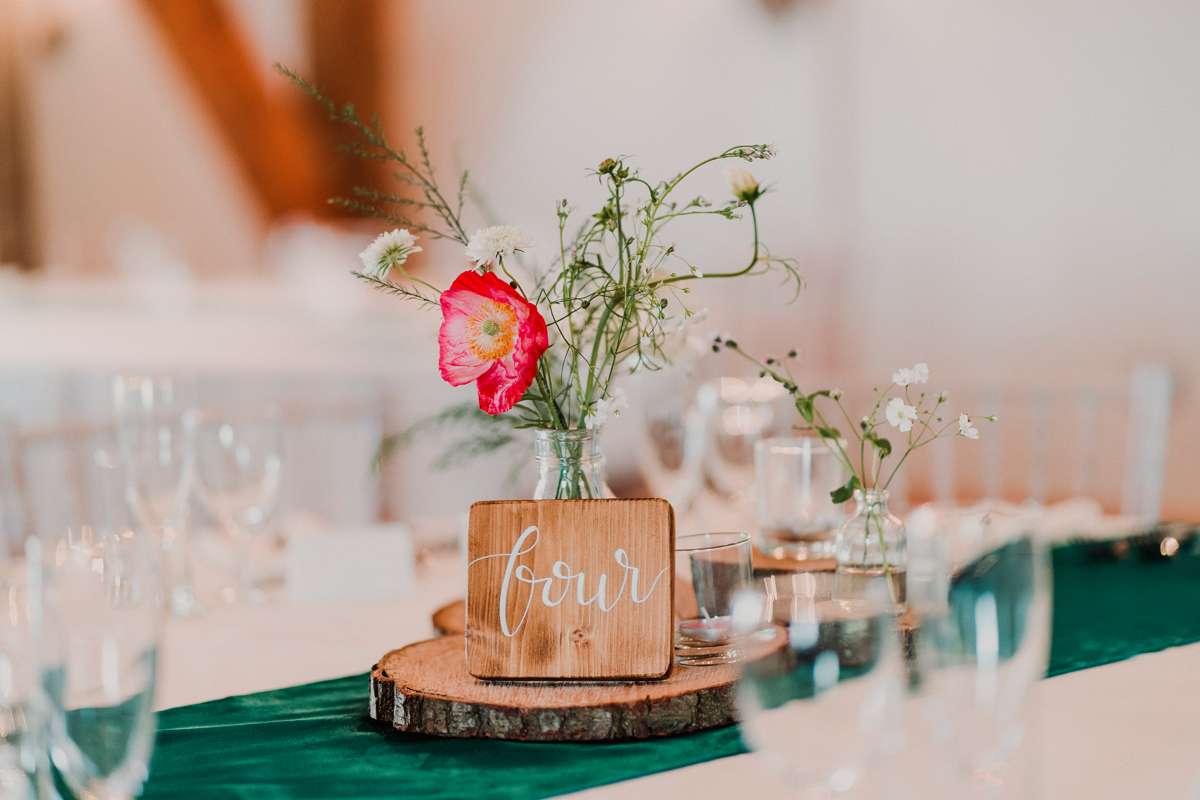 On their tables they had tree trunk slices and wild flowers in jars. "We made all of the place cards and tried to add personal touches like hanging photographs were we could, neither of us are that crafty but we tried our best!" Heather laughed.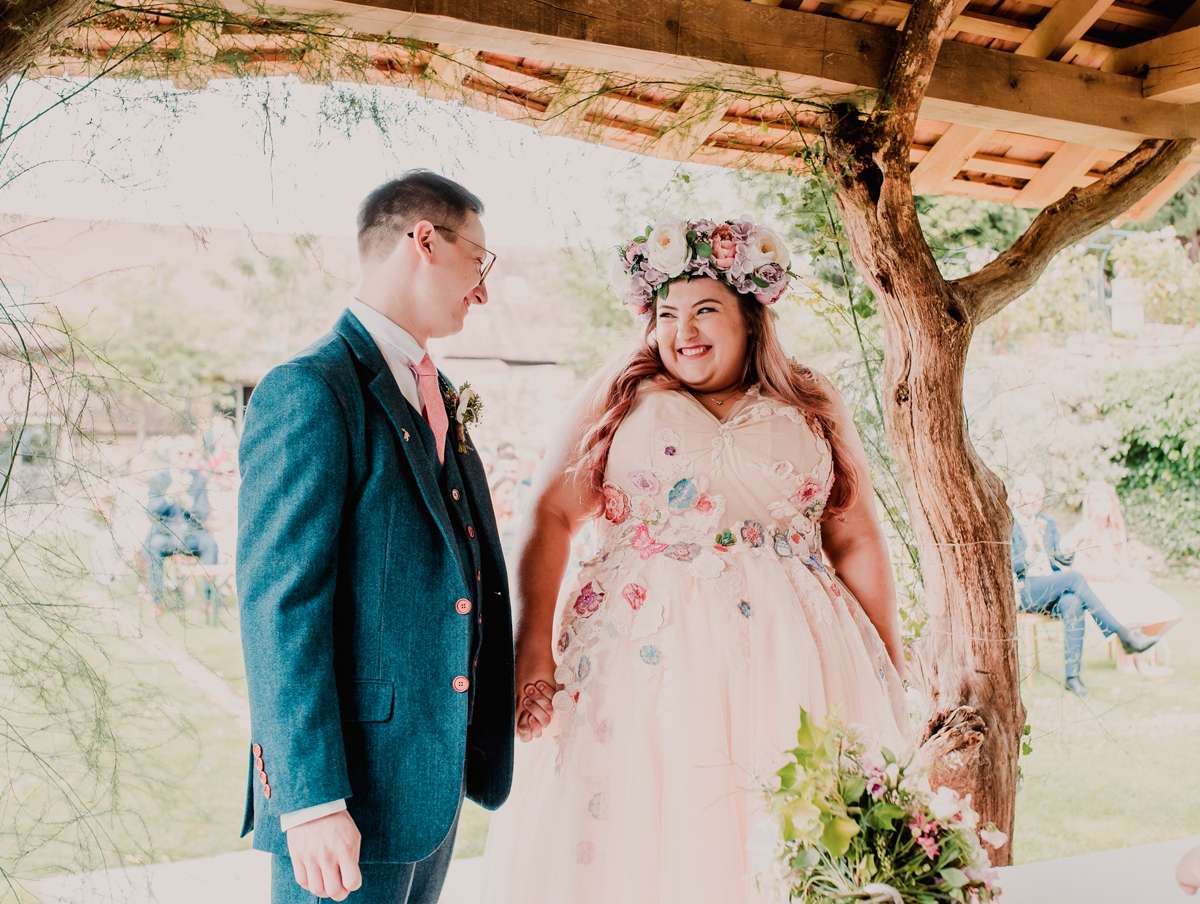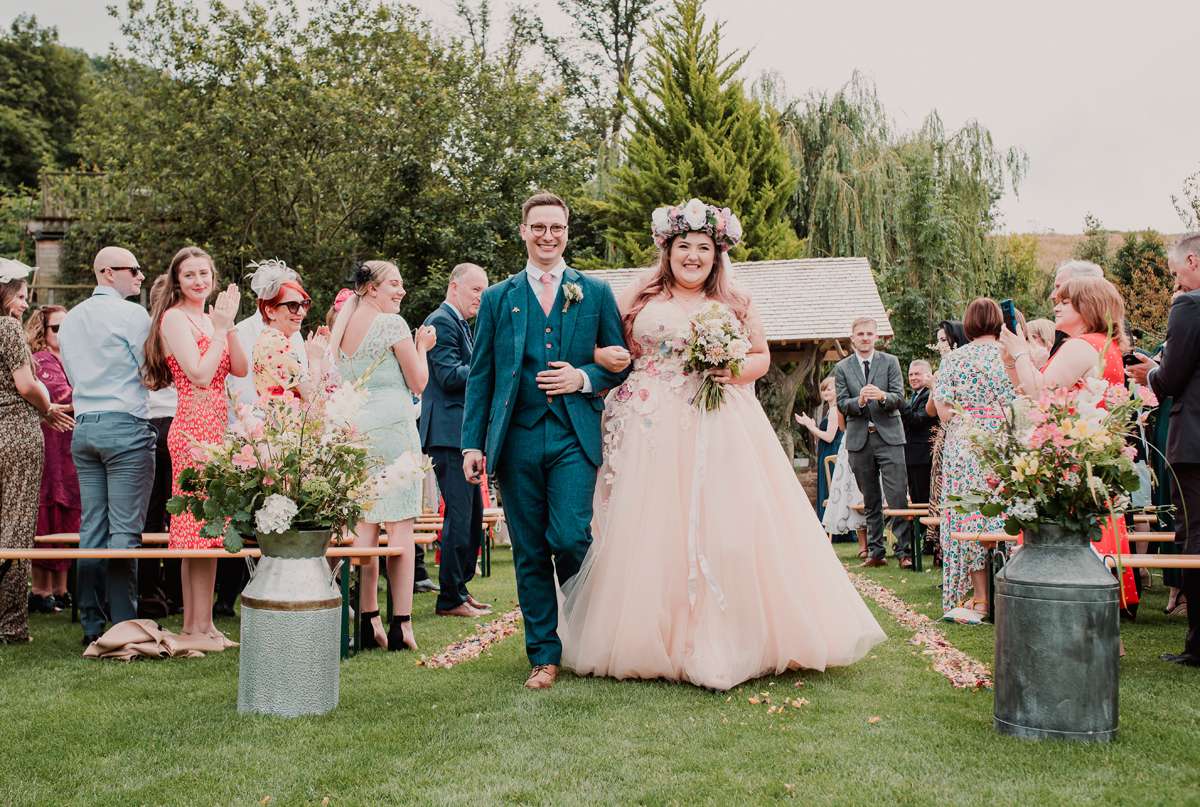 They also wanted to ensue tradition wherever possible. Heather wore a custom pink Couture Company dress which she felt like an absolute queen in, pairing it with the Rock n Roll Bride x Crown and Glory Secret Garden veil and Melissa x Vivienne Westwood shoes which both had bugs on them! Matt also chose to take Heather's surname which might have caused a few raised eyebrows but they didn't care!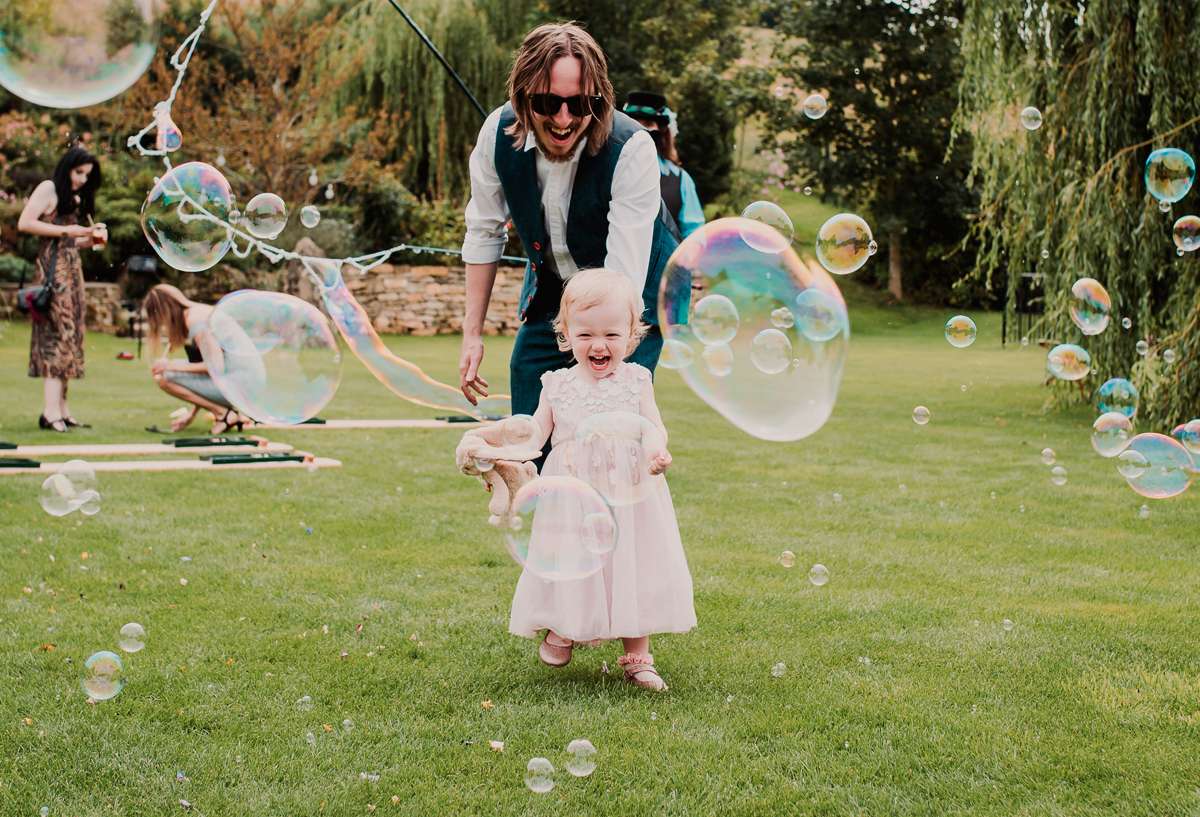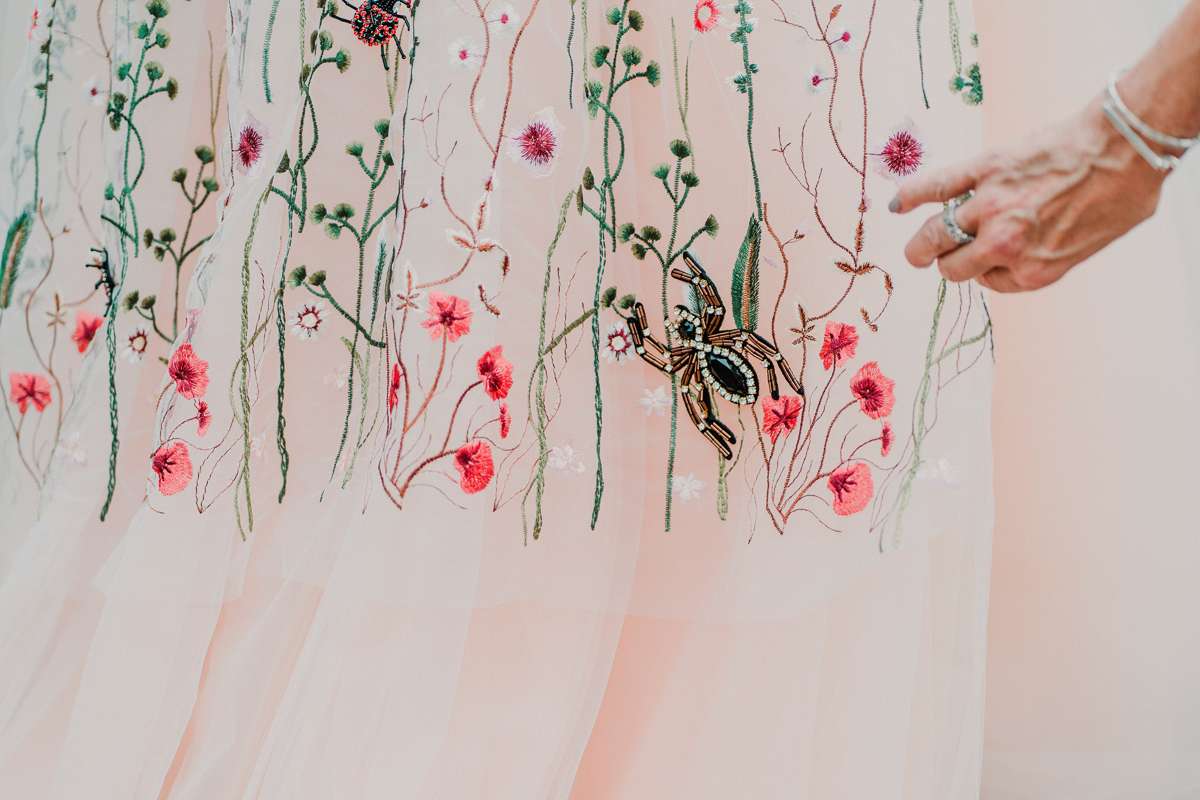 Of their £25,000 budget their biggest cost was the venue and evening entertainment – they hired Bubbles and Flames by Flambe Circus to really wow their guests. "Our favourite part of the wedding, which was also one of our biggest expenses along with the venue and the bar, was the evening entertainment", Heather said. "It just felt like one giant party and the surprise fire show went down a treat. As well as the circus we had a DJ photo booth and glitter bar which everyone loved."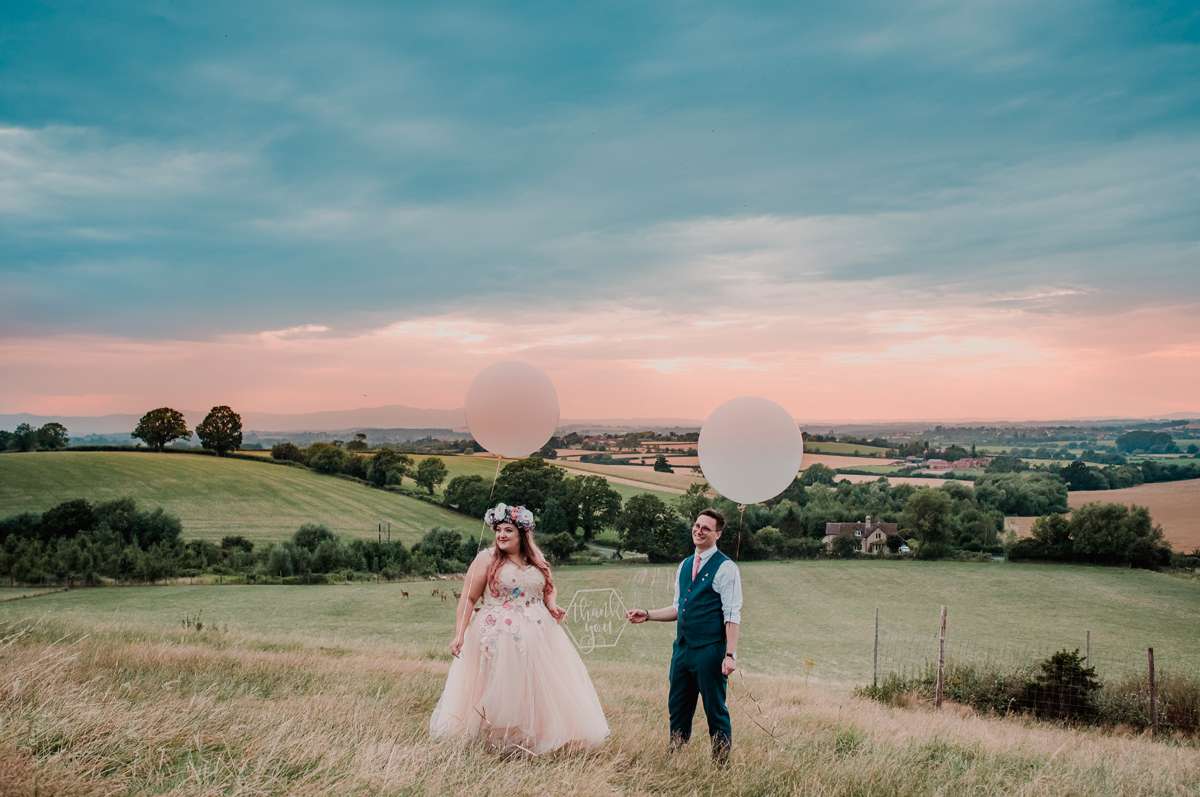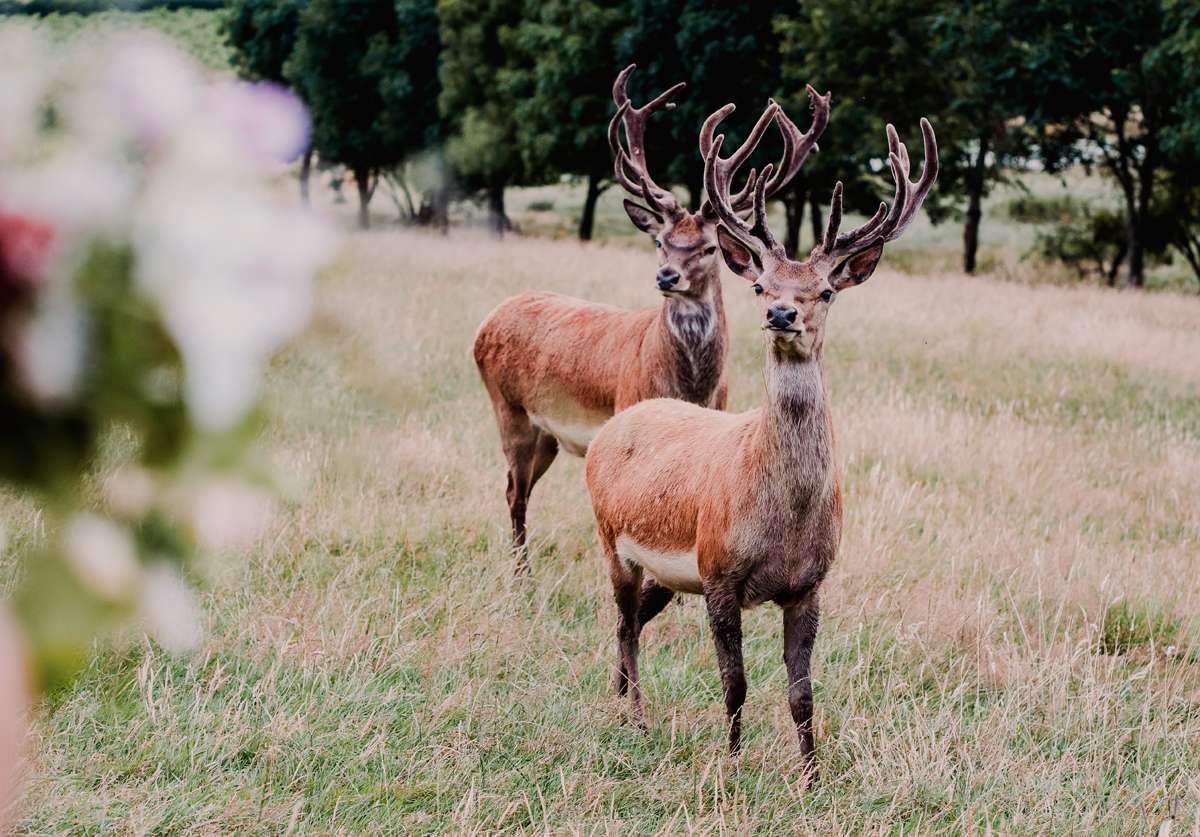 "We think the only thing we wish we had done differently is not worry so much about decorations", she concluded. "The venue alone was stunning and didn't need much adding to it to look awesome. We loved using Rock n Roll Bride for inspiration but remember it's your wedding and not everything has to look Pinterest perfect! As long as it makes you happy go for it!"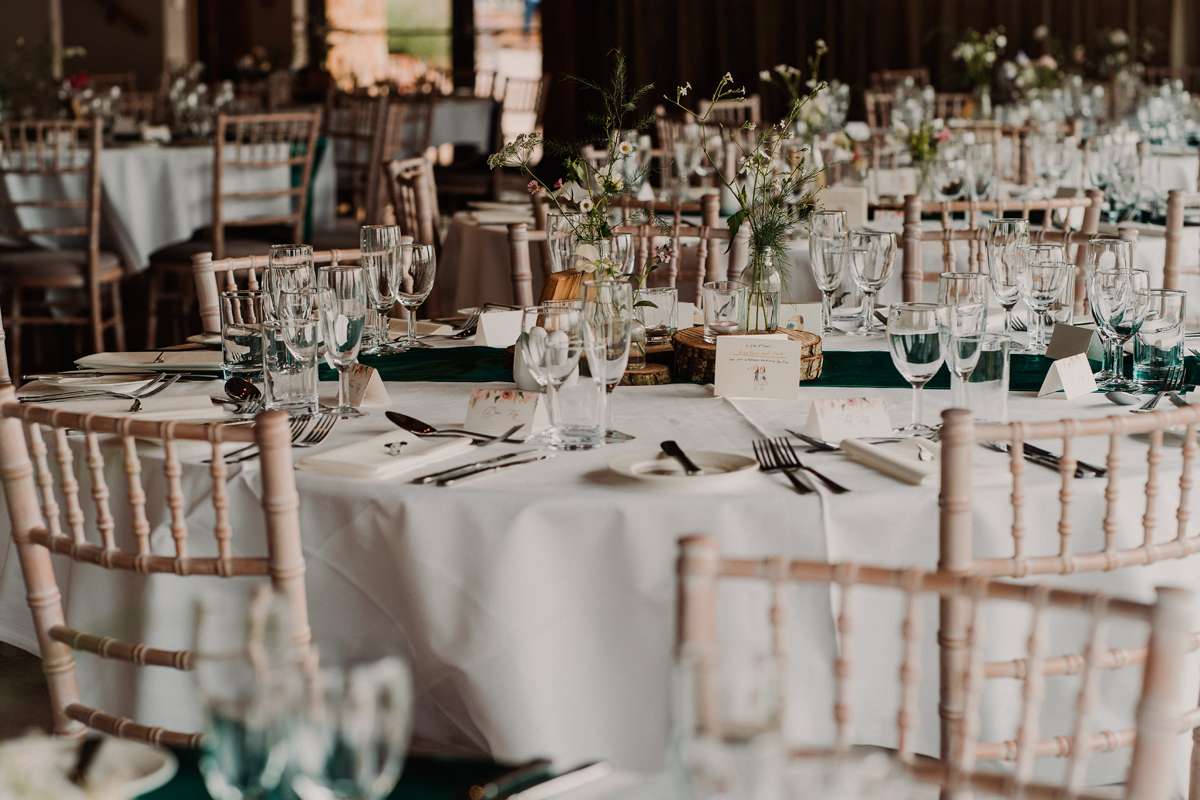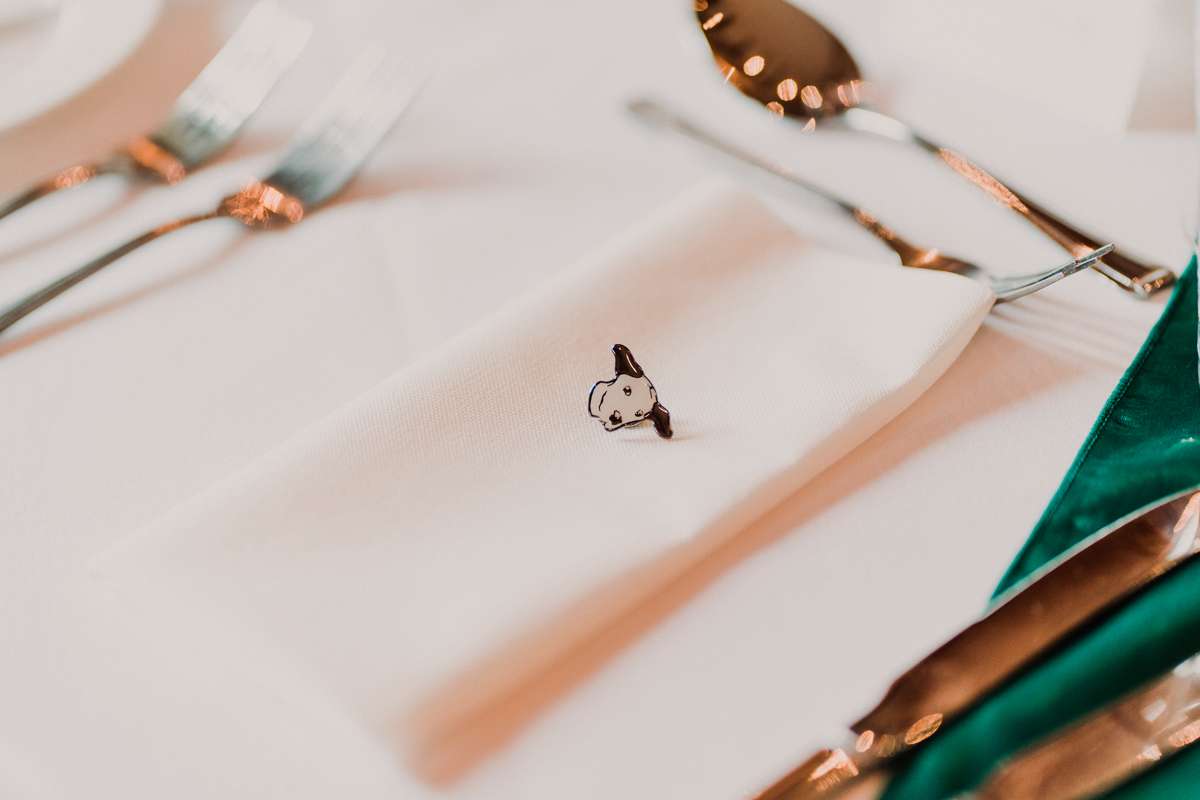 "Our advice to others would be to plan for the transitions. We tried to make sure there was something to do in all the movements from one event/time to another. Walk through your venue and plan how people will move from one area to another, what will they be doing? We had a giant bubble performer for an example whilst we went off to do a few family shots which kept everyone, especially the children, entertained."