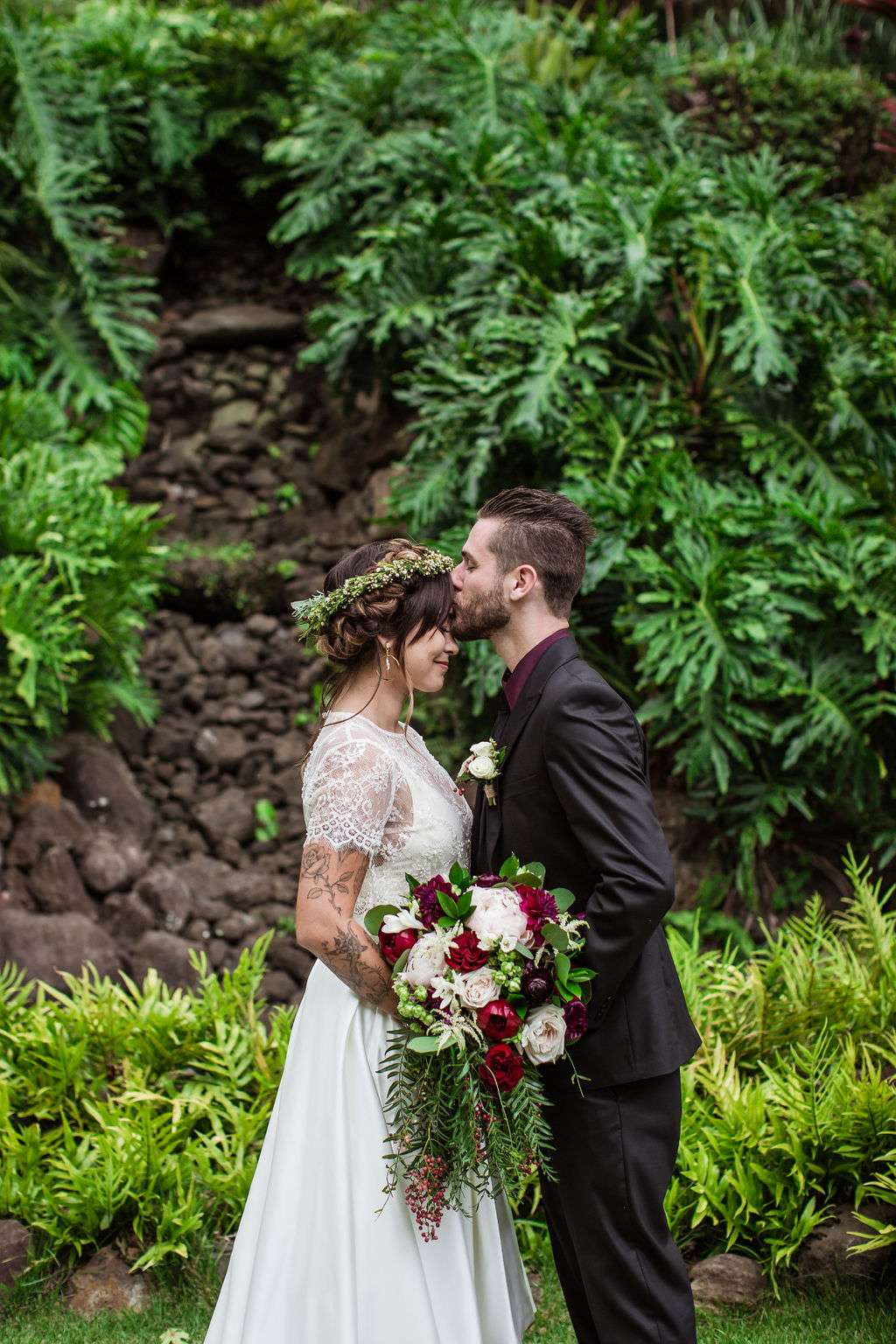 They met in 2010 when she was dating someone else, but Rachel and Zac finally got together when that relationship ended in 2012. Living in Los Angeles they would go to bars together with mutual friends and eventually they made it official! For their June 2019 nuptials they decided on a destination wedding in Hawaii. The day was held at Paliku Gardens at Kualoa Ranch, a beautiful location with the most stunning panoramic views of the mountains and ocean.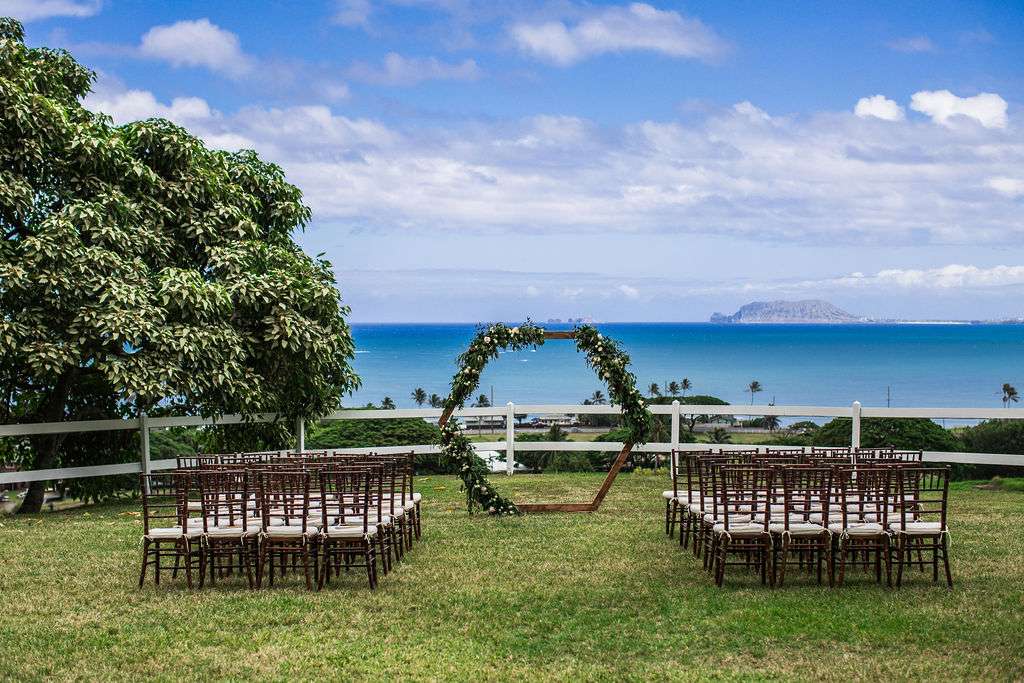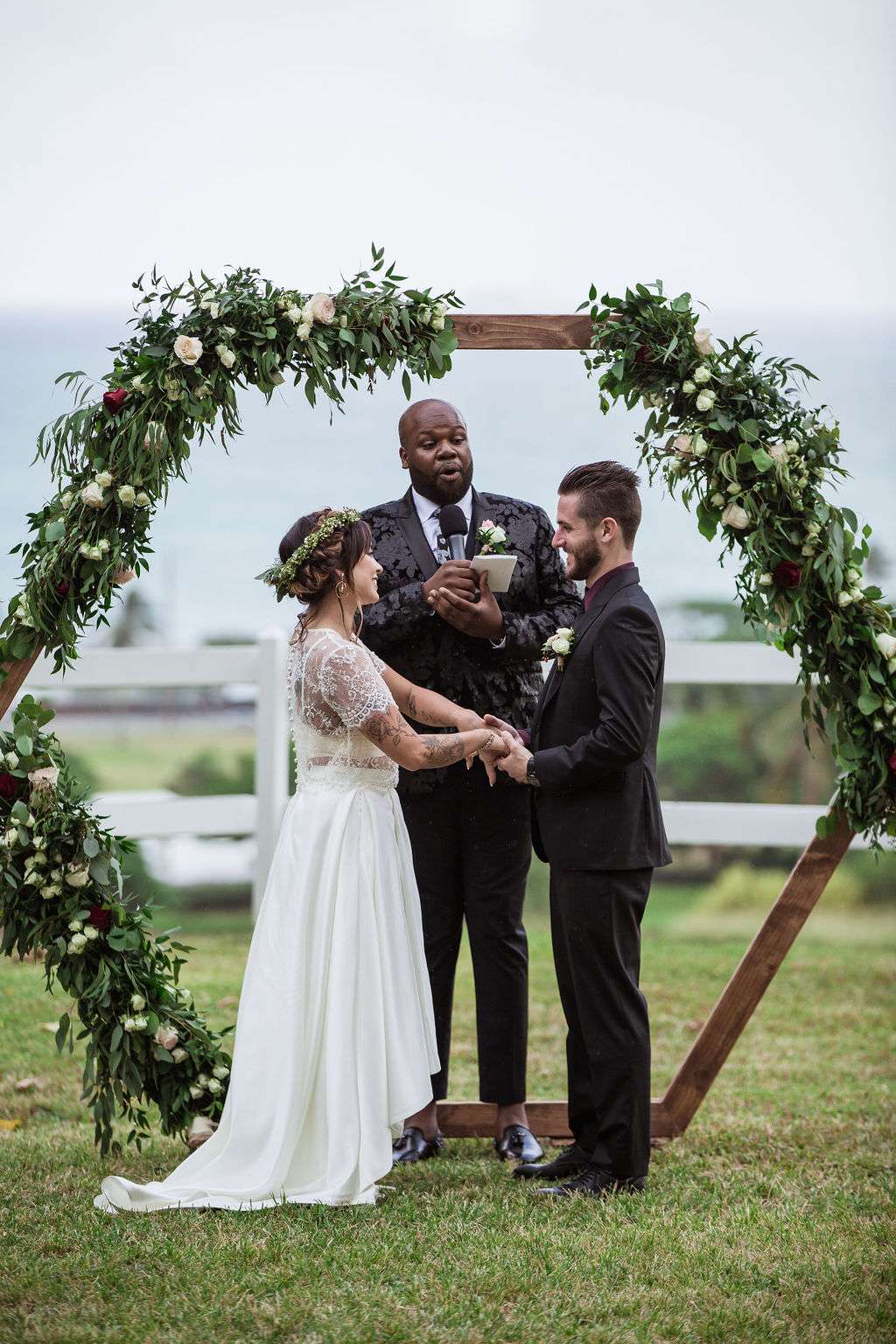 "We felt the secluded location was unique because it was situated between a mountain range
and an ocean", explained the bride. "Without much cell phone service, our guests were able to fully engage with one another without the distraction of social media. We also did not have groomsmen or bridesmaids, a cake, or a couple of other more traditional things that weddings have. We wanted it to feel special, but also casual."
Their theme was a mix of geometric shapes and rustic details, aesthetics that both of them love. They also felt it would work well against the lush and natural backdrop provided by the location venue. Getting married somewhere so beautiful meant they didn't need much in the way of extra decor (which was perfect for them as planing a destination wedding is stressful enough!) and apart from the hexagonal ceremony backdrop and table centres which were arranged by Aloha Artisans and their florist.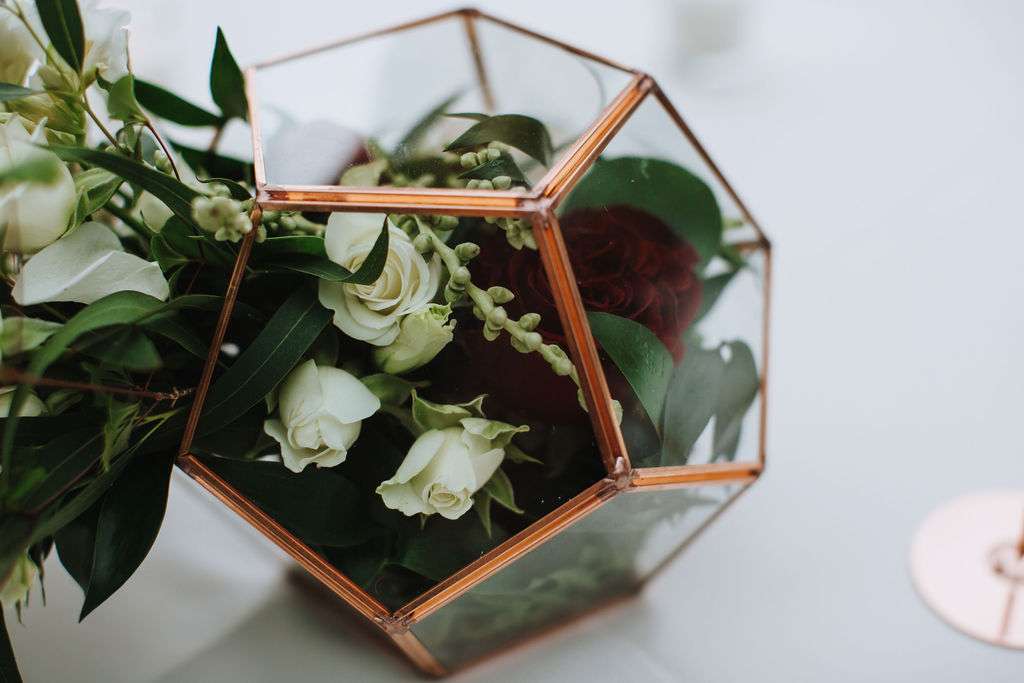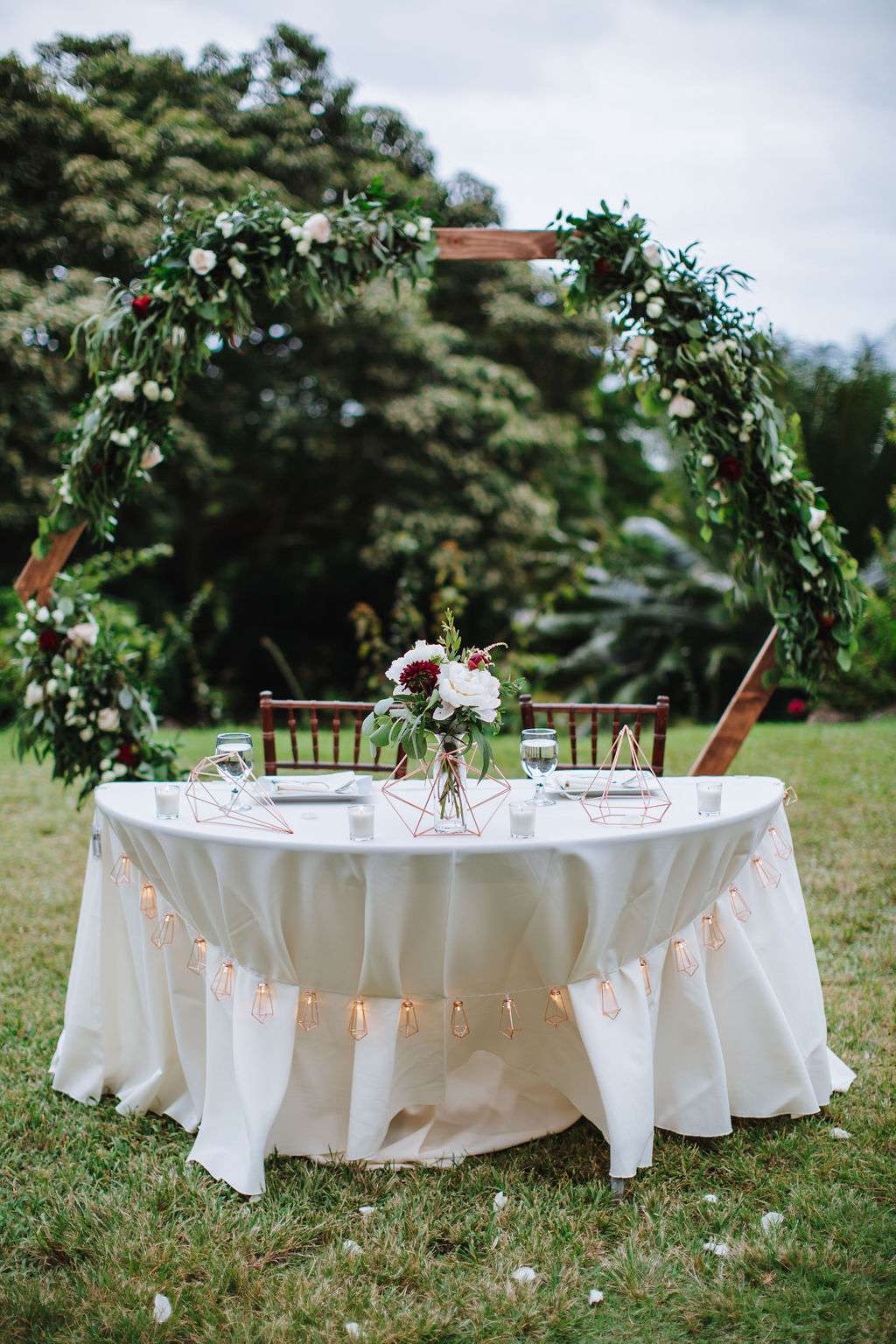 The ceremony itself was short and sweet. After walking down the aisle to James Batholomew's
acoustic cover of I Can't Help Falling in Love with You, their officiant did a short introduction and then they went straight their vows. "We incorporated an oathing stone ritual, which is an ancient Scottish tradition where the couple place their hands upon a stone while saying their wedding vows", Rachel explained. "In that moment, it began to rain, but just a gentle sprinkle. I didn't find out until after the ceremony that in Hawaii, rain is considered a blessing and a good omen. The ceremony closed with our officiant beautifully singing I Can't Help Falling in Love with You, we kissed, and that was it!"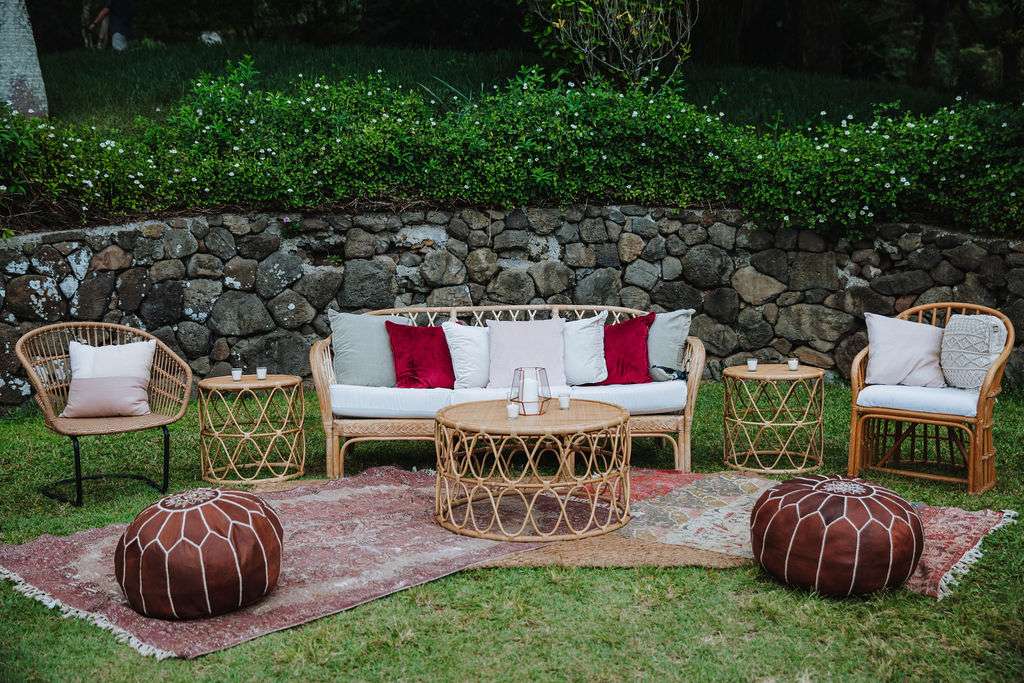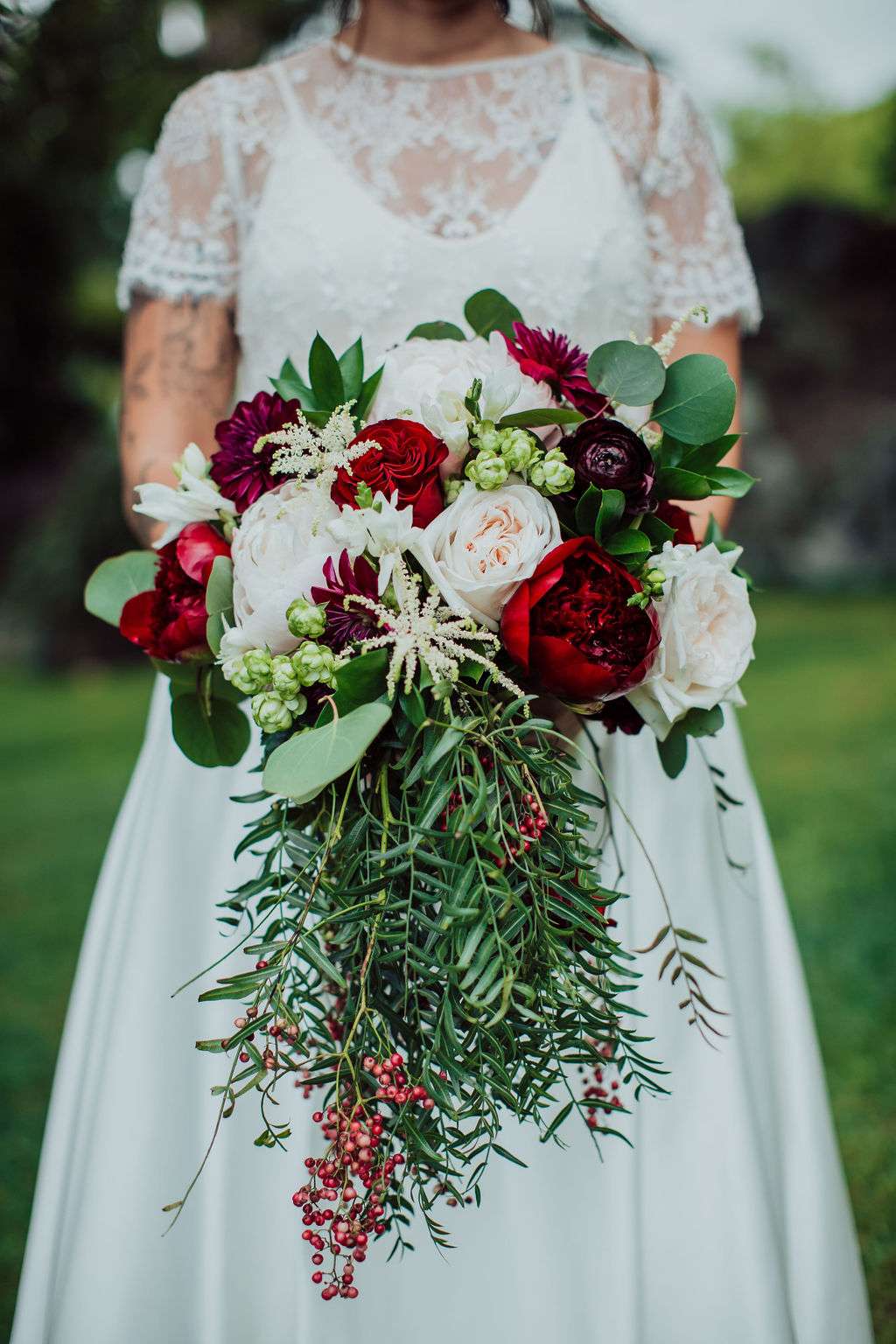 "Our wedding was a total dream and the happiest day of my life, but I'm definitely glad that I'll
never have to plan another one ever again", Rachel laughed, "Well, unless we have a daughter!"