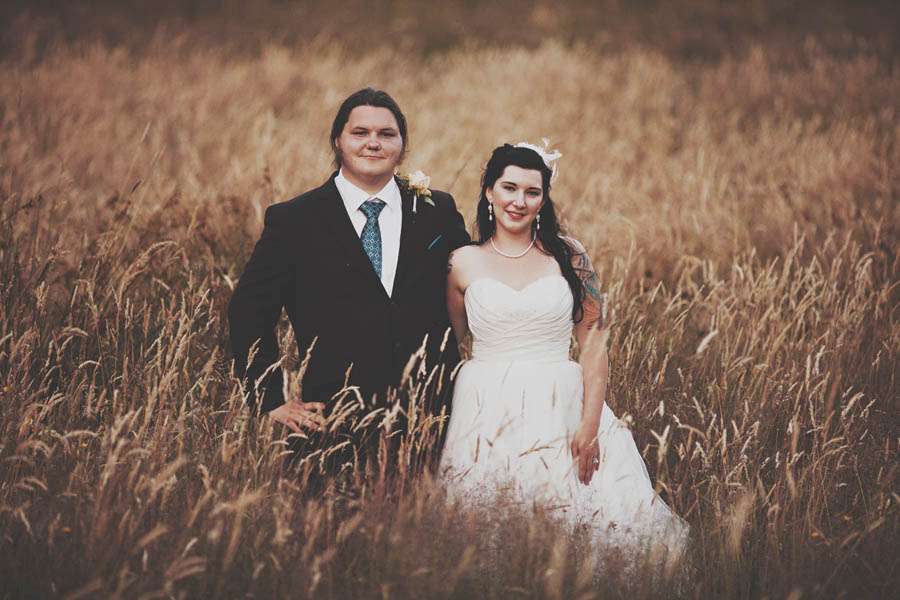 Nicole & Greg were married at home, at their own farm in Port Orchard, Washington. The wedding was a DIY family affair. The maid of honour's mother baked the cake, Greg's Aunt baked the pies and family and friends catered the event with home cooked food. A very good friend officiated the ceremony and Nicole's mother played the harp for the processional. Greg's mother made all the bouquets and boutonnieres and Nicole designed the invitations and RSVP cards, as well as all the decor and reception details!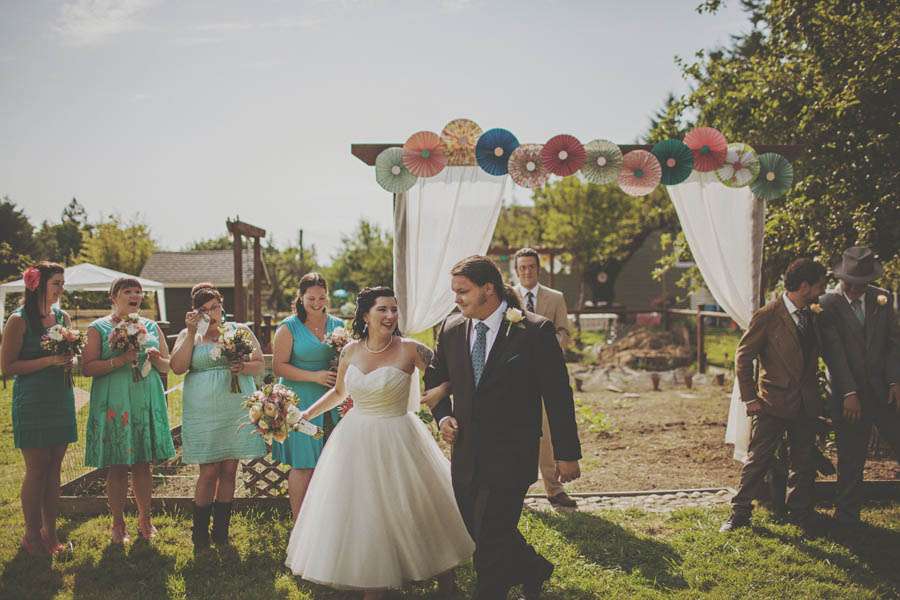 "The scope of our wedding really was pretty huge", began the bride. "Not only did we hold it at our farm, we did a ton of DIY. With all of the time and money it took us to whip the place into shape, I'm sure it would have been cheaper and easier to rent a venue. But I'm glad we did it the way we did for a lot of reasons. It made the day that much more special; we were inviting guests not just to our wedding, but to our home. We exchanged vows in front of the garden that my friends and I had cultivated and planted ourselves, and we played games in the yard while the barnyard animals looked on. Plus, it was a great excuse to do all those projects around the farm that had been neglected. The barn got all cleaned out and decorated so sweetly, we even replaced a fenceline! Every little touch was a true reflection of our vision for our perfect wedding. It was so satisfying to look around at what we had created and soak up the day with our beloveds."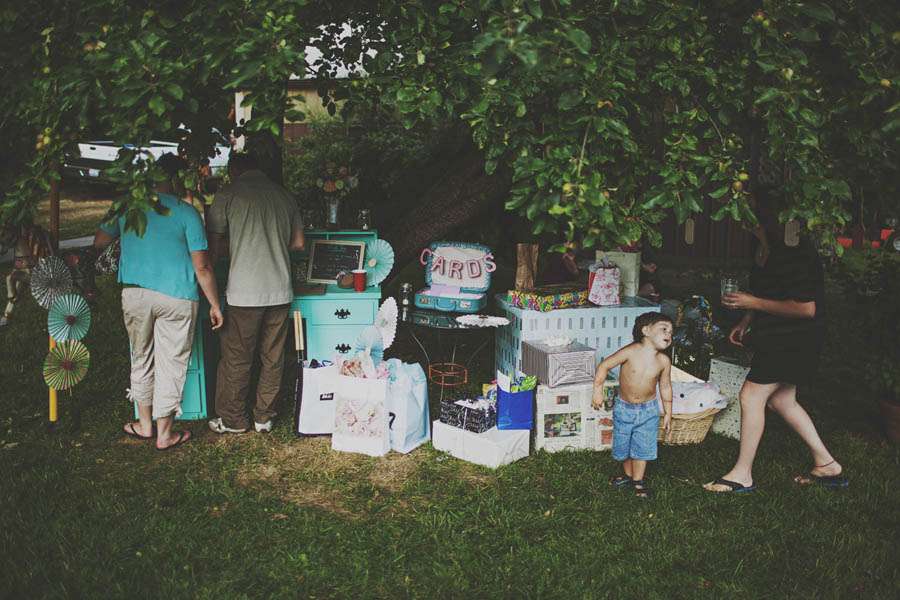 "That said, I must admit that the whole process was crazy overwhelming at times, especially the last two months or so", she continued. "We were engaged for about 14 months. I don't know if it would have been possible to pull off what we did in much less time than that. My advice to brides and grooms-to-be would be don't hesitate to start doing something because you think it's too early, the time flies."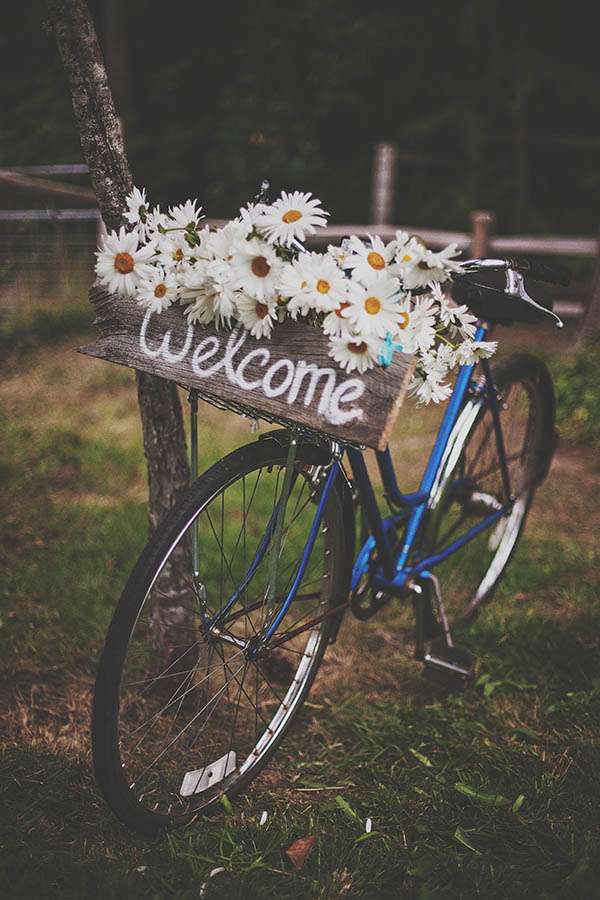 "The first few months I spent conceptualizing our day. I went through a bunch of ideas for themes and color palettes. When it came down to it, I decided to pick my two favorite colors, peach and turquoise, and then rounded it out with a lot of reds, pinks, and blues. I decorated with a lot of things I already had and spent months crafting to my heart's content. I tried not to get stuck into a rigid theme, and just made and picked out all the things I liked. At times I was worried about certain aspects not being cohesive, but in the end everything looked fabulous and I'm glad I didn't cut out anything."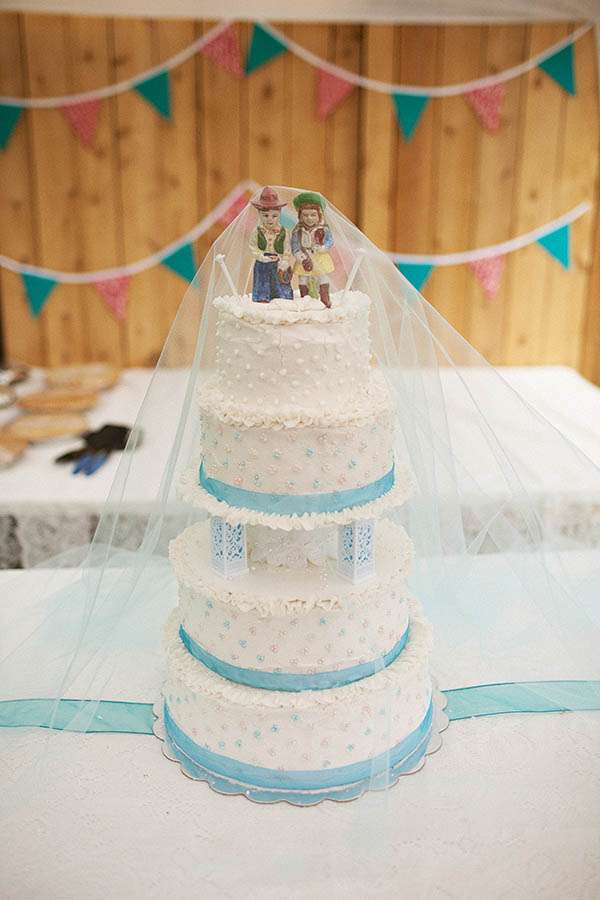 "My girls and I made garlands for the trees, fabric bunting, ribbon wands and paper pinwheels. We decorated dozens of mason jars both for hanging in the trees and for centerpieces, we hand painted wooden signs, refurbished some old furniture and spent a couple weeks tilling and planting our garden. We set up a temporary tattoo parlor for the kids, and a little DIY 'photo booth. We hung ribbons in our big apple tree and had tags for guests to write a special wish for us and hang in the 'wish tree'. We also made the guestbook and I put together a scrapbook of pictures of my fiancé and me, showing us as children through to present day. I illustrated the design for our invitations and reply cards by hand. We even self-catered, which was sort of a nightmare but turned out just fine. Even our wedding cake and about 10 pies were homemade by friends and family. We hired a family friend to make the bouquets but went to the farmers market for the rest of the flowers."
"Needless to say, it was a ton of work, and I couldn't possibly have done it without help from a lot of people", she concluded. "If you are planning on doing a lot of DIY, I'd suggest you have several people in mind who can devote a lot of time to helping you out, or else plan on having a long engagement!"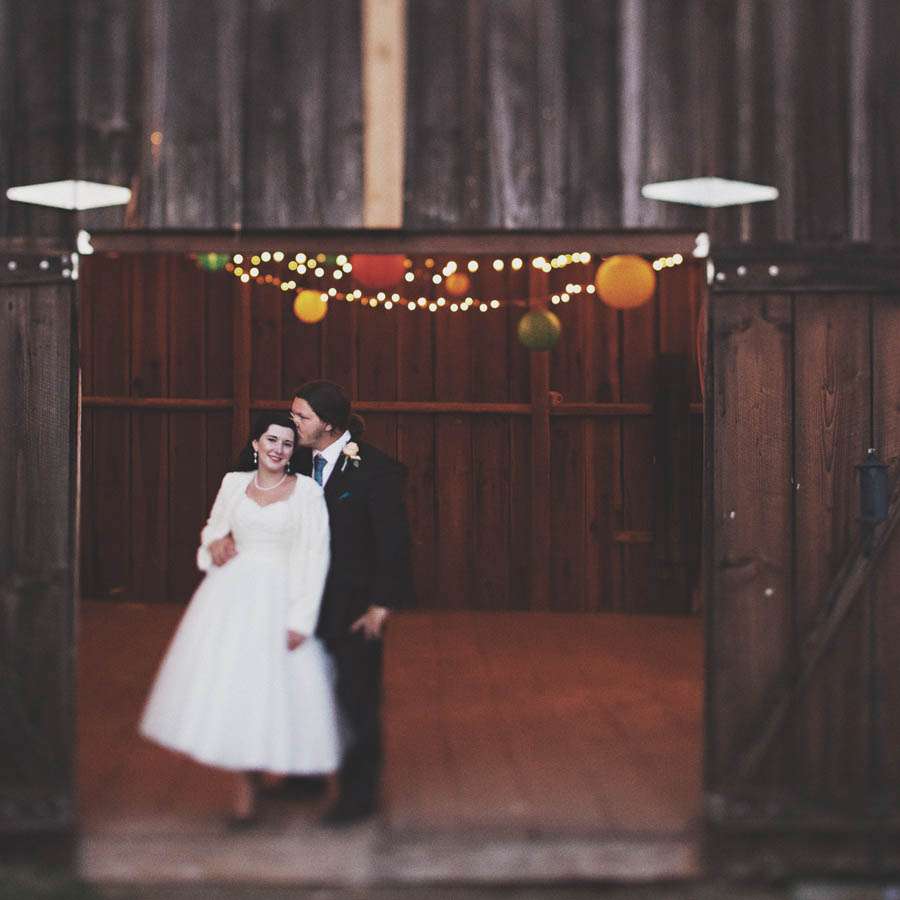 So beautiful! Thank you to Nicole & Greg and their wedding photographer  Jonas Seaman for sharing with us today!
Supporting Cast
Photography Credit: Jonas Seaman
Venue: At Home
Bride's Dress: Alfred Angelo
Bride's Hairpiece: Spineless Accessories
Flowers: Plum Creek Station & DIY
Hair & Up: Sugardaddy's Salon
Chocolate: The Candy Shoppe
Karaoke Machine: Gordon Sound
Additional Musical Equipment: Mainline Music Store