Ted and Jenny met through friends in the summer of 2015, but it was the falling autumn, while travelling around the country to their first music festivals, that they really discovered the beauty in their friendship. Which is why, when they chose to marry in 2019, they opted for an October wedding with bohemian meets festival influences.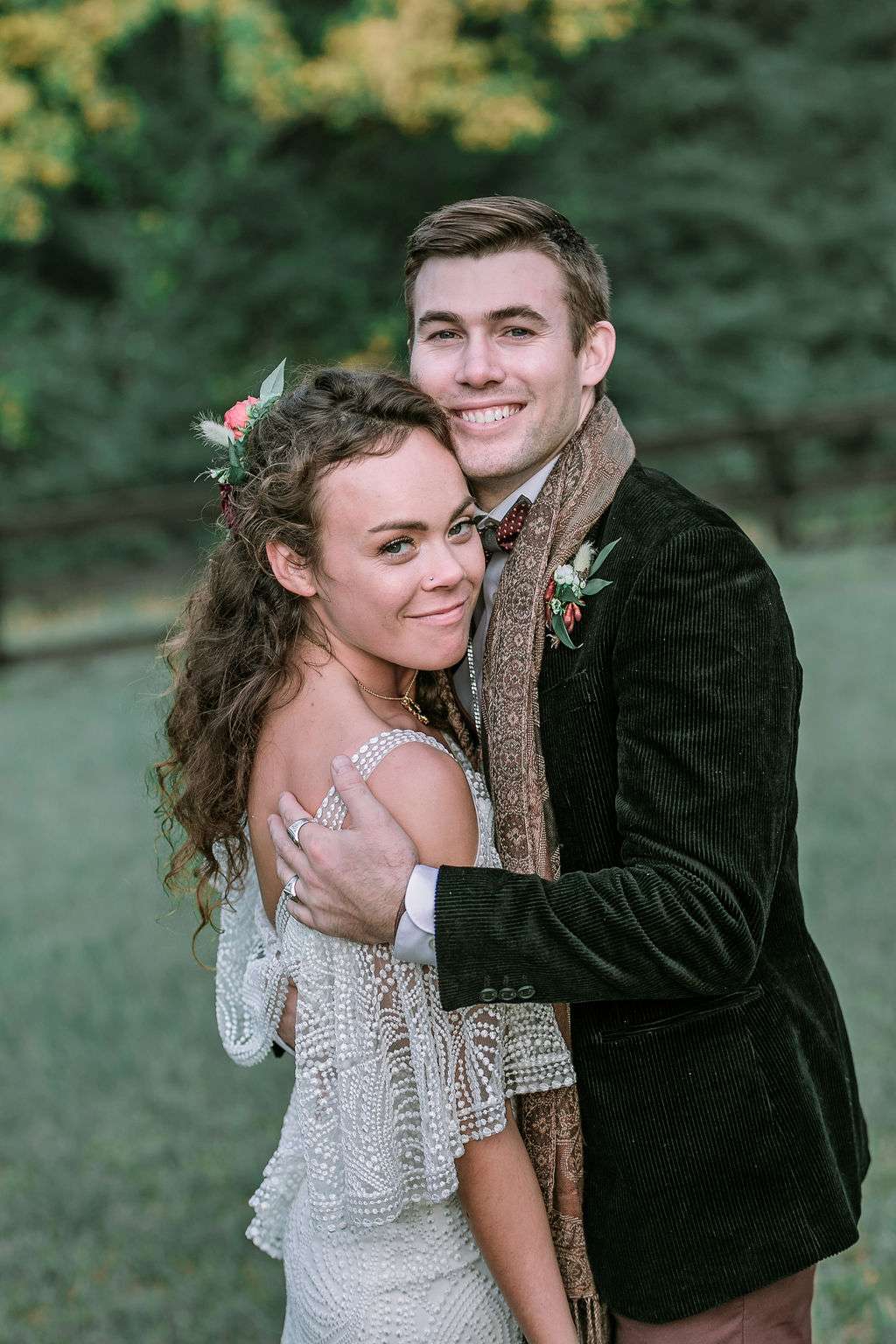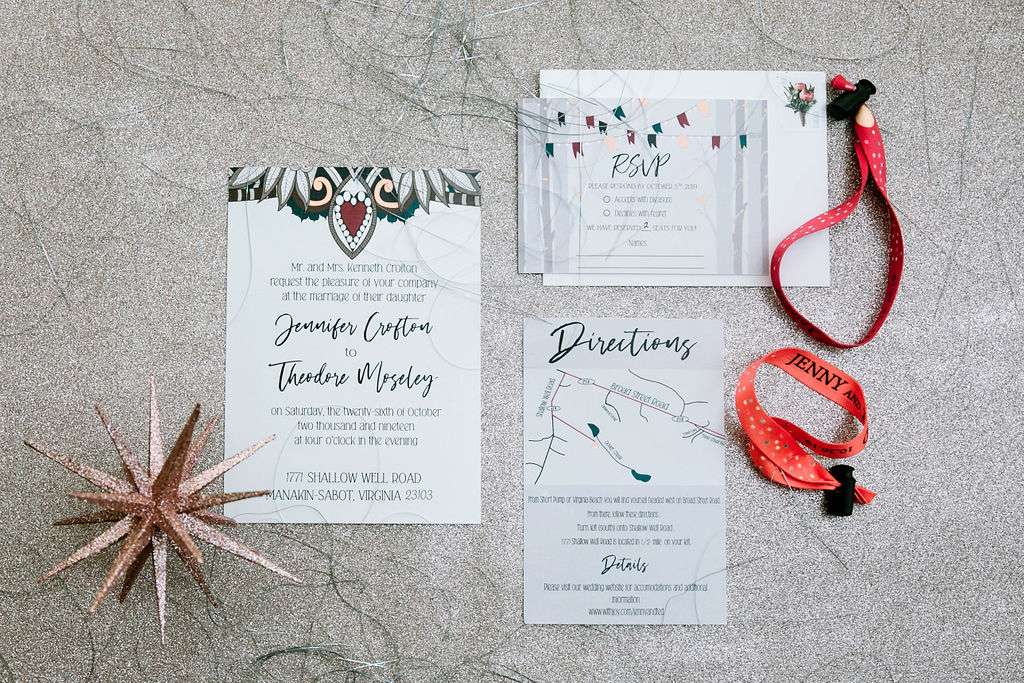 They pulled ideas for lighting and decorations from their favourite events – Eclectic Forest and Hulaween. Jenny has always had a hippie/bohemian sense of style so it was another natural path for them to go down; to their surprise and delight, many of their guests embraced the theme and showed up in stylish hats and pashmina scarves which helped create the atmosphere they were hoping for. Moreover, they wanted a day that wasn't just about celebrating their love for one another, but one that honoured the love for all their friends and family, because without them, they wouldn't be where they are today.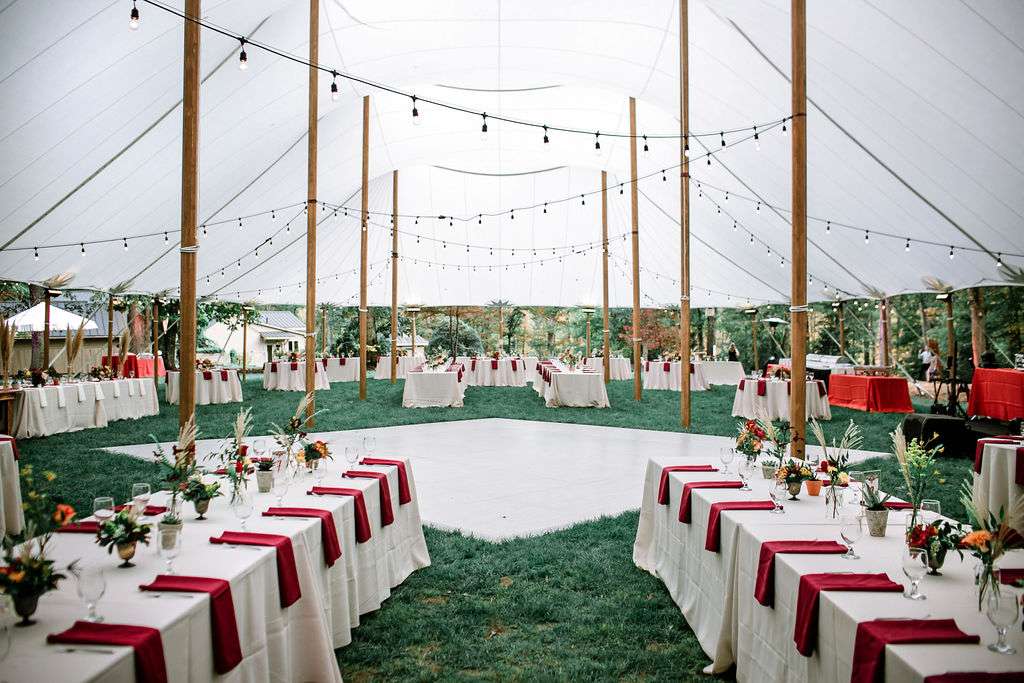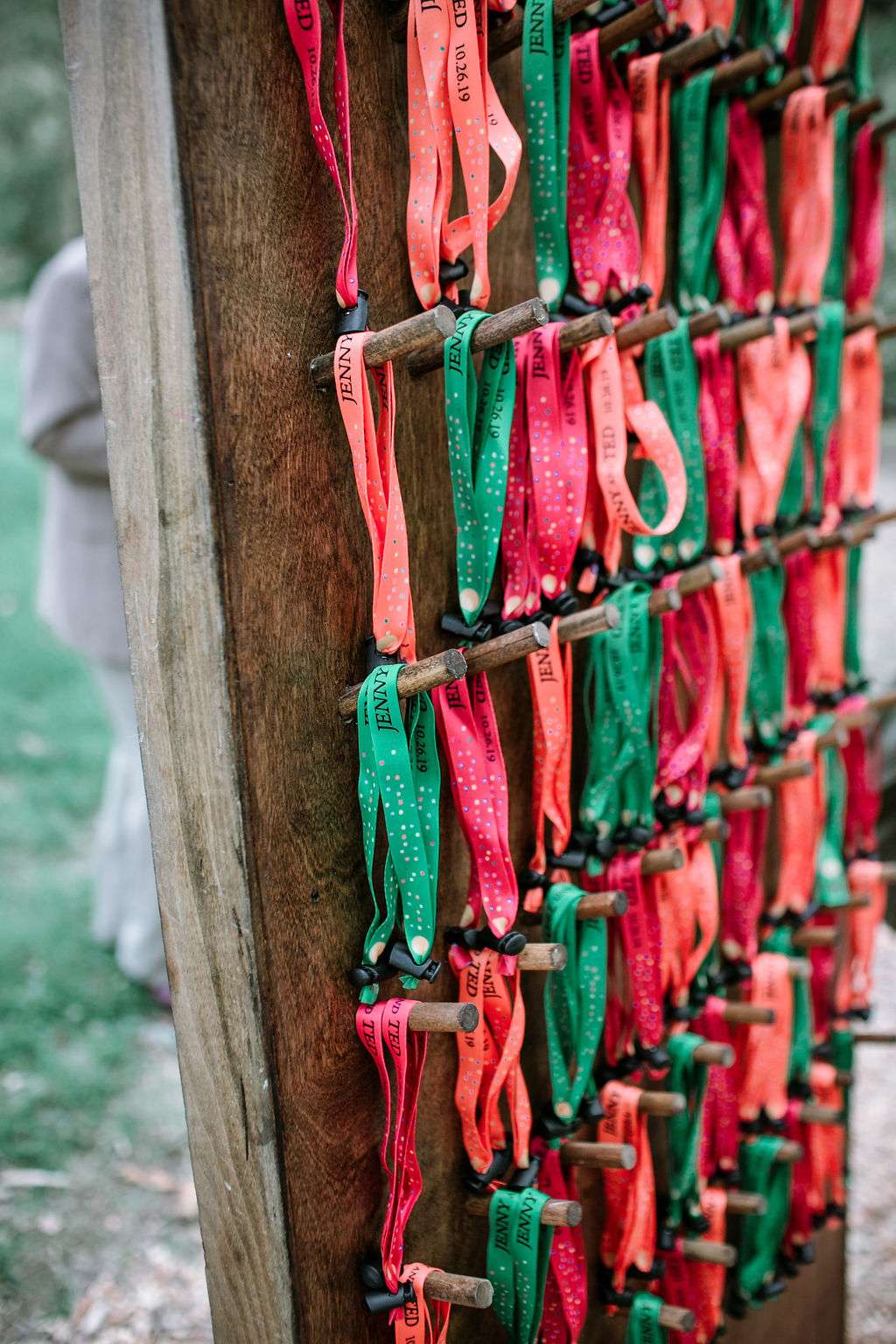 Married on a family friends' private estate in Manakin-Sabout, Virginia, together with their wedding planner, they set about turning it into the perfect wedding venue. They actually found this more costly than they were expecting, "Not doing things at a dedicated wedding venue made things a little more pricey," explained Jenny. "While it gave us the freedom to do absolutely anything we wanted, turning a place into a wedding venue from scratch is a lot more costly than using a venue where they provide or include most of the services already in their package." They were lucky that their friends and family were well up for the challenge though, and hiring a wedding planner helped bring their vision to life. 
They had coloured lights shining up into all the trees, lounge areas with pillows on the ground and their florist, Amanda Burnette, created a hexagonal floral arch for them to be married in front of. Jenny wore a BHLDN dress with barefoot sandals and a fresh flowers in her hair. They had festival wristbands for name settings, hanging them on a pegboard for guests to collect as they entered their tipi reception. They built a stage for their musicians to perform sets, and hired a DJ to host an afterparty right beside a big bonfire. "We loved putting together all the extra touches," said Jenny. "Our guests were really able to get a feel for what we're about as a couple."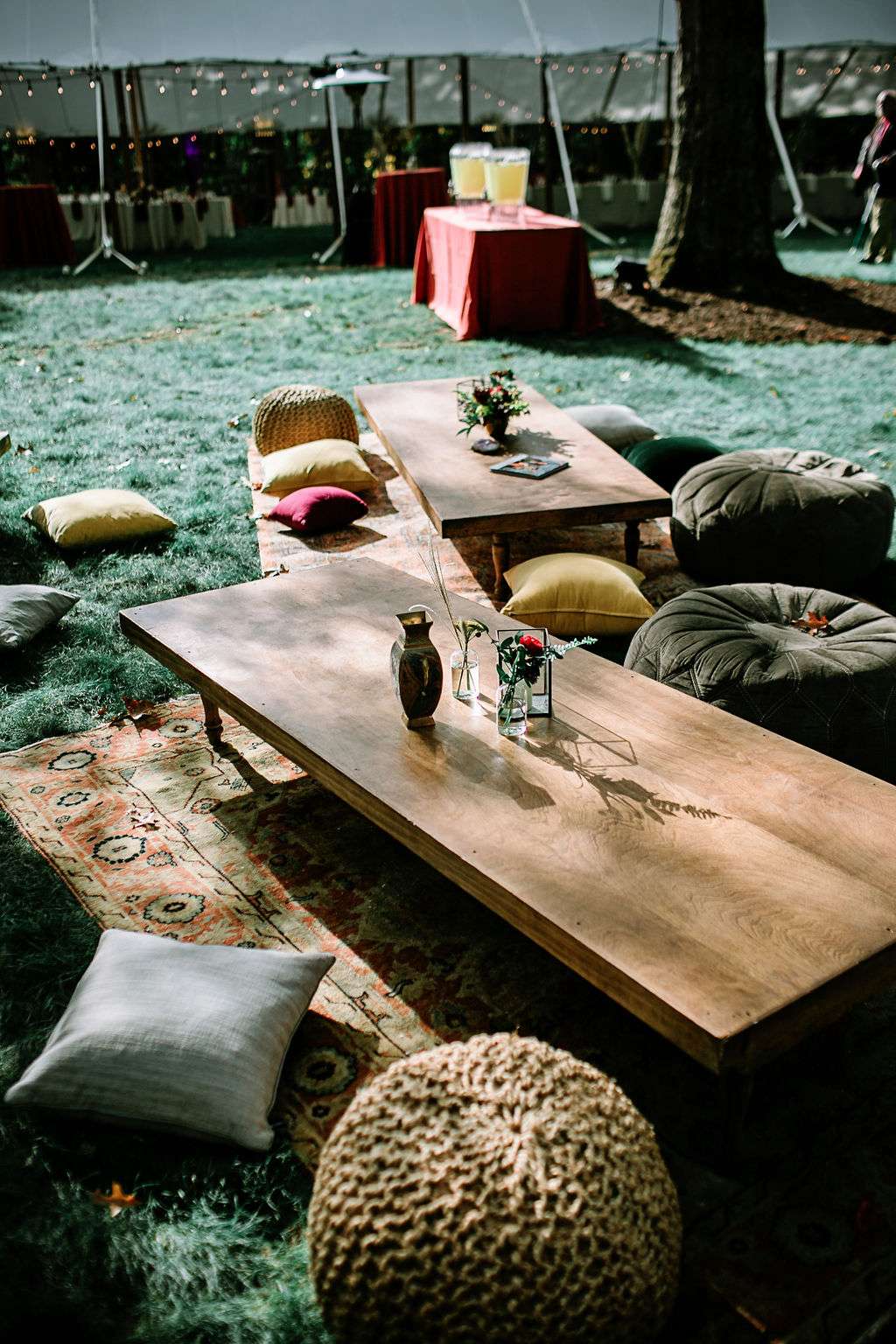 Before their ceremony, Ted and Jenny took a few moments away from everything not only for a first look, put to exchange their legal vows in their legal ceremony with just the two of them and their vicar. It ended up being their favourite part of the day; "Our favourite part of the wedding by far was our first look. It wasn't just any first look, it was the official ceremony. Seeing your best friend, the love of your life for the first time before the ceremony is something you can experience, you can witness, but it is not something you can put into words."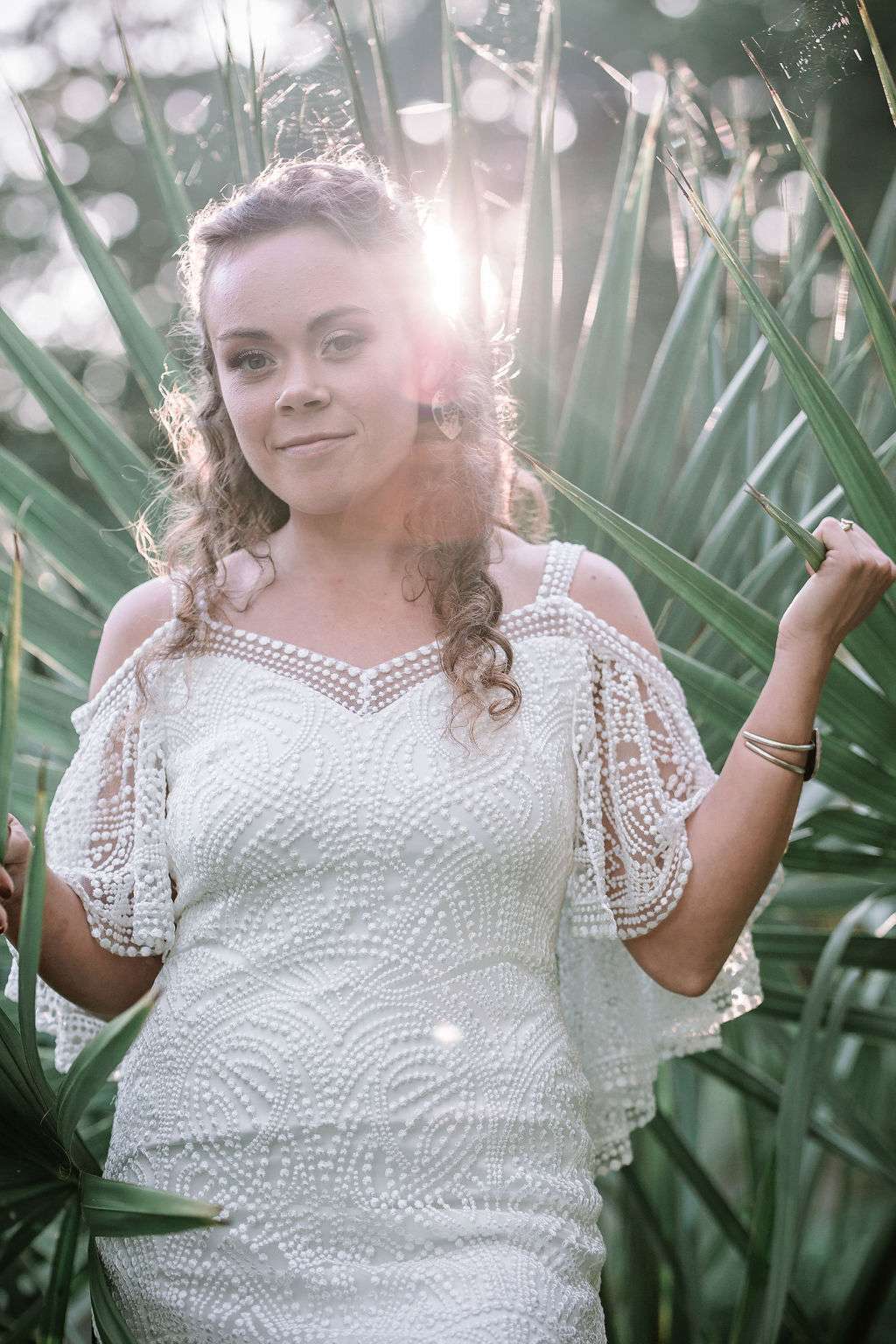 They then moved the clearing for their main ceremony, with the backdrop of an oak-tree forest. It was a very non-traditional ceremony as they wanted to incorporate spirituality without highlighting any particular religion, and they had a friend conduct it who was the perfect choice to achieve just that. After exchanging vows, they shared a home-brewed IPA as communion and got stuck into partying the night away!
When asked if there was anything that they would do differently if they were to plan their wedding over again, the only regret that Jenny had was making sure their wishes of an unplugged ceremony were clearer.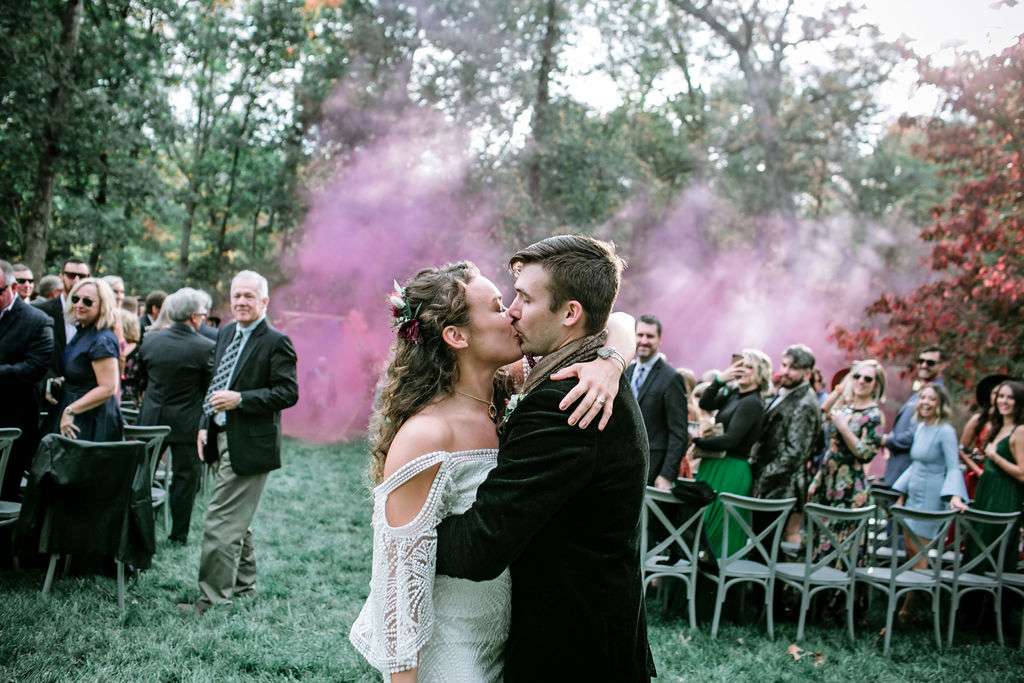 "If we could do anything differently we would add in the invitations a note about our unplugged wedding as well as adding multiple signs leading up to the ceremony instead of just one. Not enough people saw the sign we provided so there were phones and cameras out everywhere during the ceremony when our main goal was to try and make all the guests live in the moment and to be present."