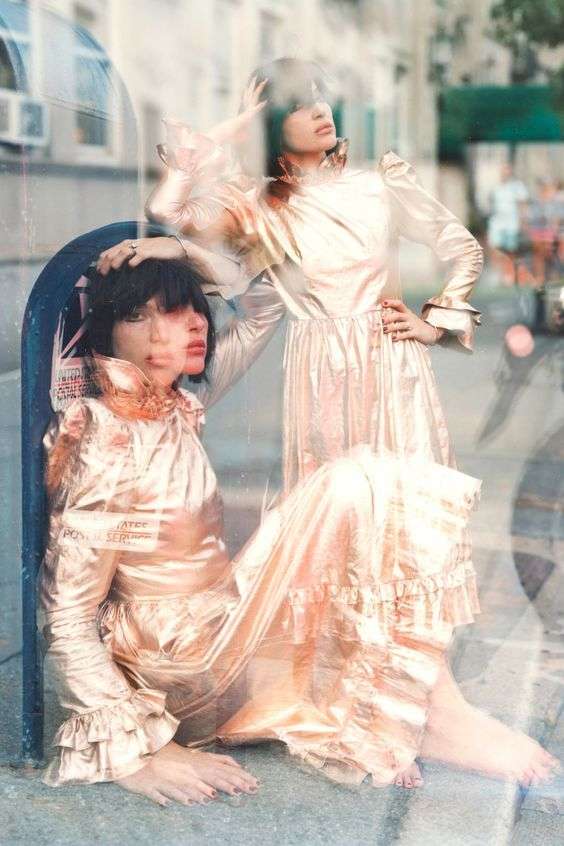 A brand-new decade is here and it's made us come over all nostalgic. Rock n Roll Bride was launched in 2007, so we've seen a hell of a lot of wedding themes and trends come and go. With the help of our friends at Most Curious (who are pretty darn excellent at predicting trends IMHO) we thought it would be fun to look back at the last ten years and have a bit of a laugh at our own expense. For your viewing pleasure, here's a nostalgic glance back at the last decade in wedding style.
The 2010-2012 Starter Pack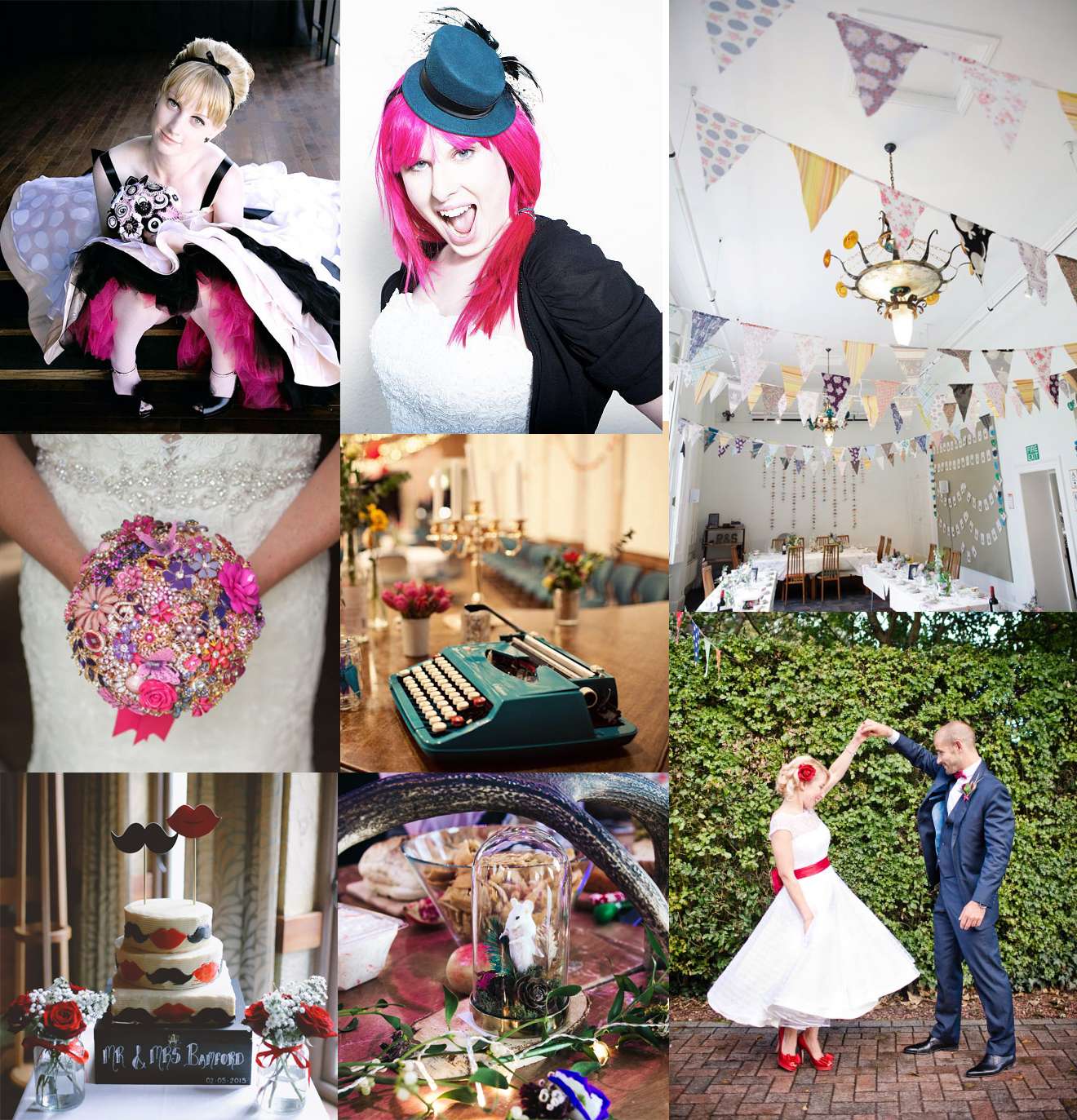 Taxidermy was your go-to table centre, with no question of ethics (or taste) regarding the stuffed roadkill squirrel that was holding your table names. Wedding dresses went tea length and 50s inspired and you definitely need some kind of miniature hat, chin length birdcage veil or heirloom jewellery to complete your look.
Real flowers are not needed in an age where bouquets could be made of buttons or brooches and guest books are drunkenly written via much bashing of keys on fusty, hardly working typewriters. Jam jars used as vases, floral bunting and gingham were the decor items of choice, Inexplicably, moustaches on sticks were also everywhere.
The 2013-2015 Starter Pack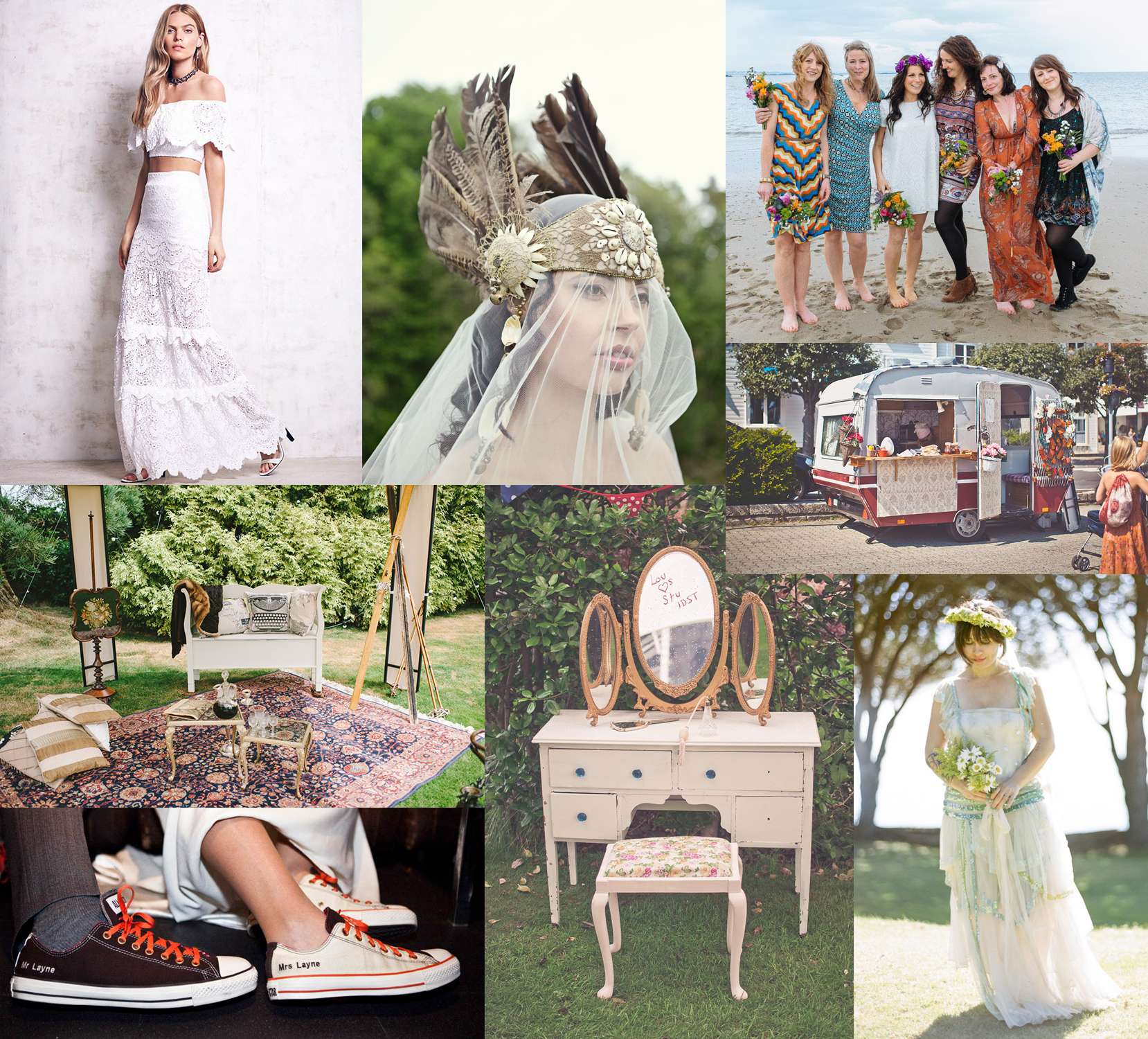 If you were getting married mid-2010s then you'd likely have gone for a more boho vibe. Converse trainers started being worn instead of ankle-crippling heels. Your dress would have almost certainly included lace, fringing or bell sleeves, or you may have opted for one of those brand-new separates (long skirt and cropped top vibe) that were starting to make an appearance.
Feather headdresses briefly became a 'thing' before everyone realised what cultural appropriation was. Bridesmaids in mis-matched outfits started to gain popularity. Living rooms stared being be set up outside so that your Nan could find herself sitting on a Chesterfield sofa in a field, being brought Prosecco or ice cream from a cart. What's not to love?
The 2016-2017 Starter Pack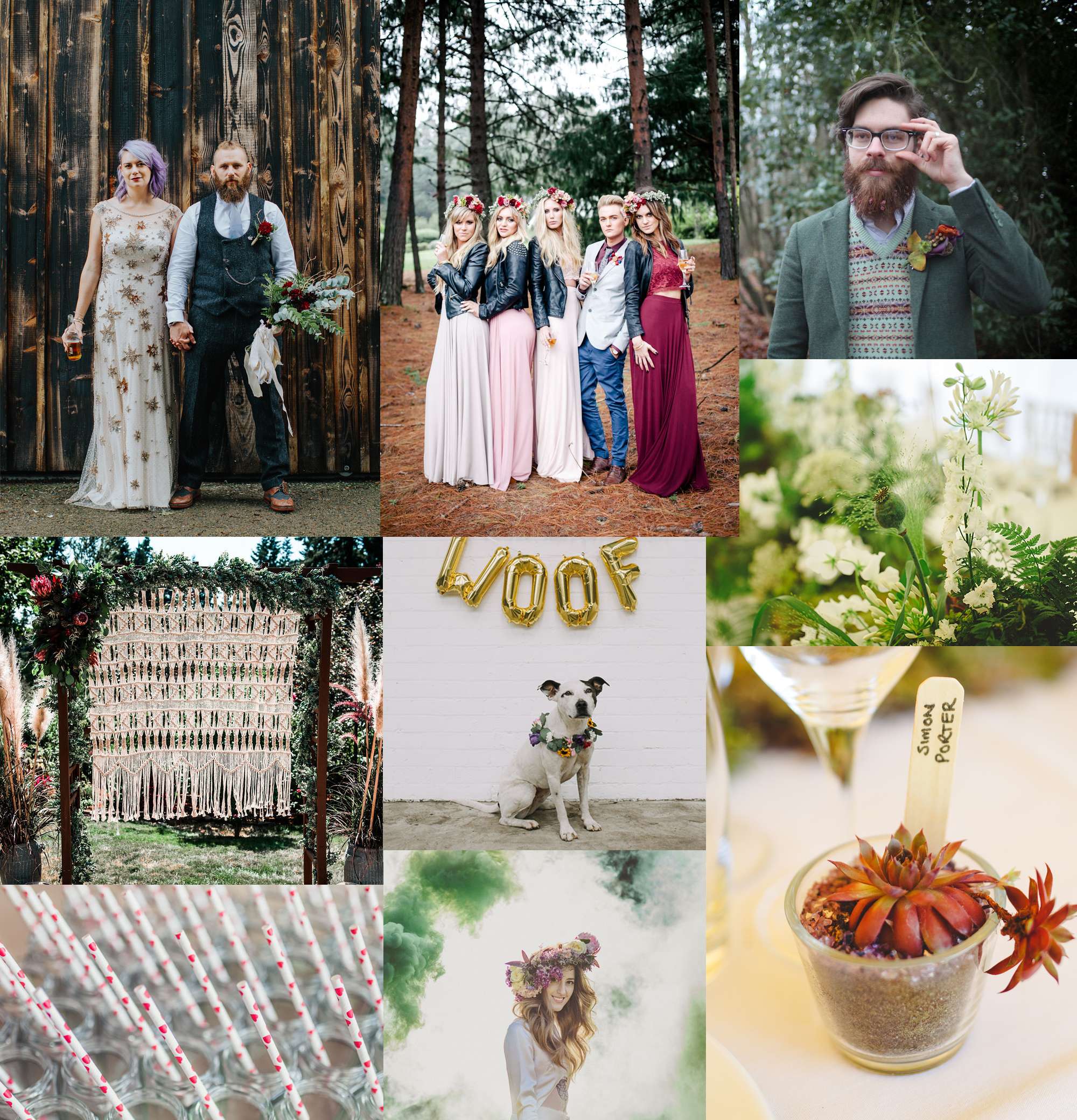 Gigantic flower crowns hit the big time and defined an entire generation of brides, their bridesmaids and even their dogs. Grooms, and indeed all groomsmen, all started to arrive in cowboy boots, man buns and definitely beards, with extra points for Stetsons and any other Arizona desert appropriate wear… even though your wedding was in Swindon.
Black or grey suits made way for emerald green and tweed with the addition of braces, bow ties and then flat caps when everyone went a bit mental about a show called Peaky Blinders. Guests were invited to sit on reclaimed palette furniture and drink out of jam jars and stripy straws, people may well have had woodland animal masks on but no one really knew why.
Instagram is kicking off and the DIY ceremony backdrop began to loom large, or at the very
least an area plastered with some sort of paper flowers, cranes, or streamers that served as a photo opportunity. You could not be an authentic mid-decade couple unless you had a photo booth with props, speech bubbles, fake frames, wacky oversized glasses and some sort of palm-y wallpaper background.
Flowers went out of style, making way for greenery and leaves. Succulents were on, and used for, literally everything. Eucalyptus and ferns were all the rage too, it didn't matter as long as they didn't have petals or pollen. We must also mention macrame. If the 2015-2017 wedding is your inspo point, you MUST have macrame, well, everything.
Health and safety is also thrown to the wind, quite literally, and people needing to carry inhalers with them as coloured smoke bombs were set off left right and centre, along with sparklers to finish the night.
The 2017-2019 Starter Pack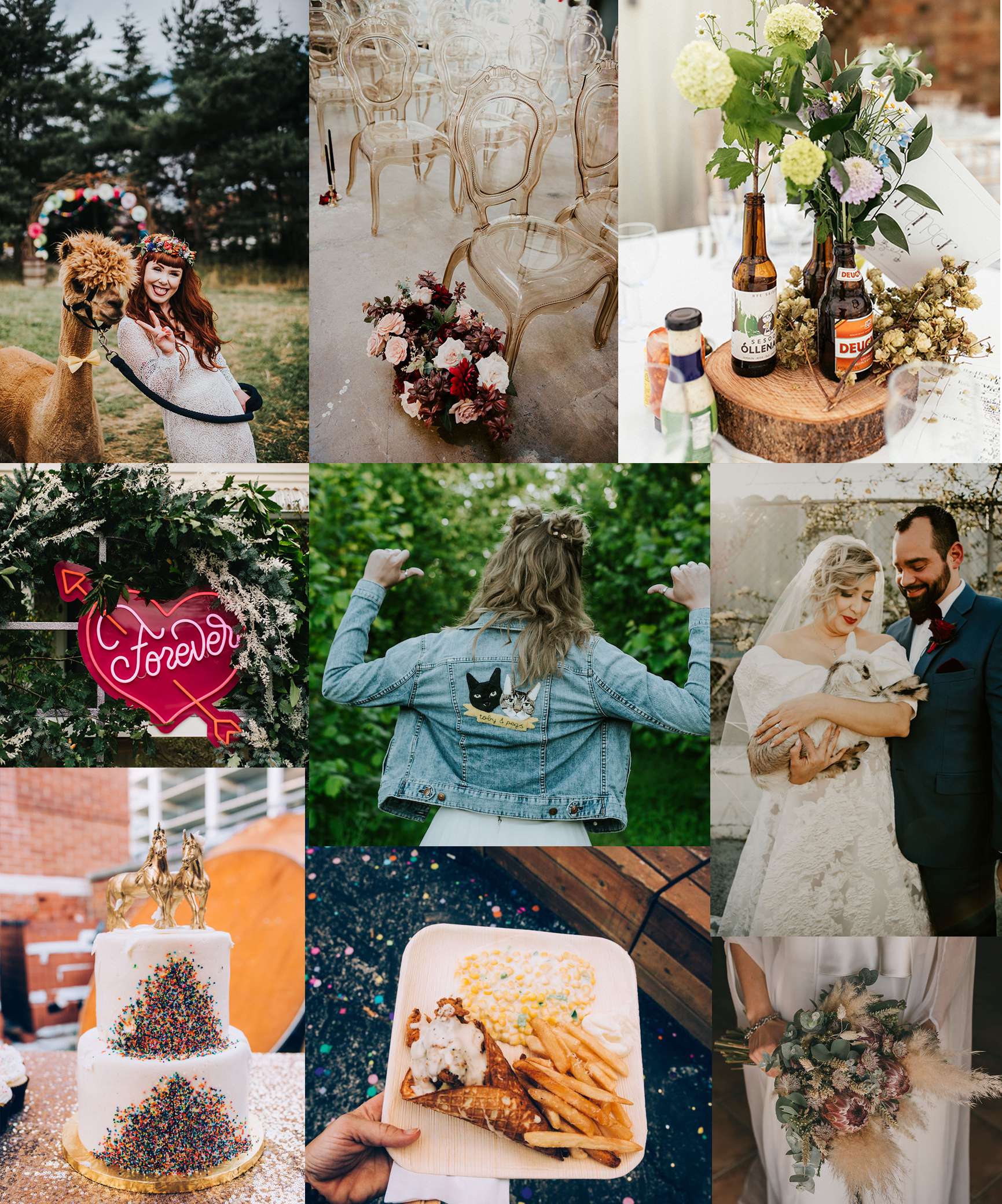 We're nearly at 2020 and these late teen years are the era of the craft beer and some kind
of small batch infused gin. You will have a hashtag dedicated to your wedding, likely to
be some pun on your surnames. Neon signs with slogans such as 'Just Married', 'And So It Begins' or something about an adventure are a must. Or, if your budget can't stretch, get light up letters to spell out LOVE, LIFE or your initials.
Make sure you have street food trucks that reference every continent you and your fiancé
have ever visited (or watched on Chef's Table) as this is a key status signifier. You were nobody if you did not walk across a pile of Persian rugs surrounded by pampas grass to your ceremony over the past few years. Do not research further back into the 20th century for an alternative meaning of this fluffy white suburban front garden filler, or it might kill your vibe.
We also started inviting various farm animals to take part in the celebrations. Llamas, alpacas, goats, miniature pigs… they all make for those squee-worthy photo ops. You'd also probably have bought a leather or denim jacket and emblazoned on the back with a phrase such as 'Mrs Smith' 'Just Married' or Love Forever' in multi-coloured acrylic paint.
In the past year things have things started to get minimal too, with wedding parties sat shivering in white warehouses and former factories underneath flower cloud 'installations', sitting on perspex ghost chairs and eating from concrete tableware. What a time to be wed!
What will 2020 hold?
Maximalism: For us, the biggest story of 2020 will be the rise of fuller and fussier styling in all aspects of the wedding. From the couple's outfits to the table and the decor. Think pattern clashing and mixing of materials. Chintz is exploding onto the scene after many years of austerity, minimalism and pared back visions. Beautifying, adorning, decorating with more ornamental and OTT styles being celebrated.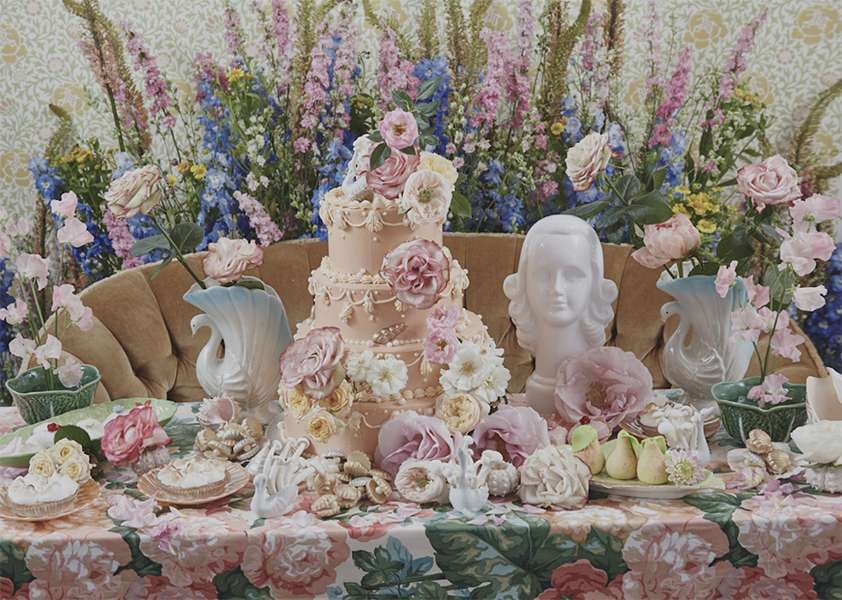 Long, outside banquet tables: Round tables are so passé! It will be all about the banquet table in 2020, and in an outside setting for absolute new decade vibes. Imagine you and your guests sat in linear fashion, extending out into the distance of your rural setting, at either side of a long row of tables, set with wine glasses, candles, bread baskets and delicious food stretching away as far as the eye can see… nice, huh!?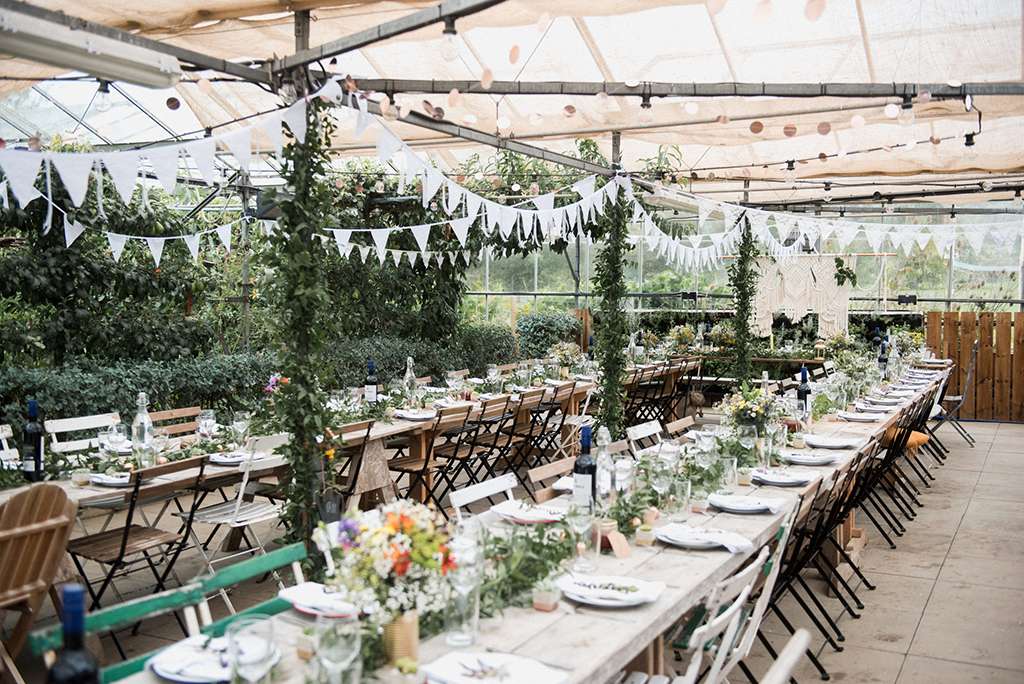 Bows: The classic pretty decorative accessory in not just for hair, they'll be on dresses, shoes and in jewellery, too – or probably all three. Think oversized and full for all the feminine fanciness.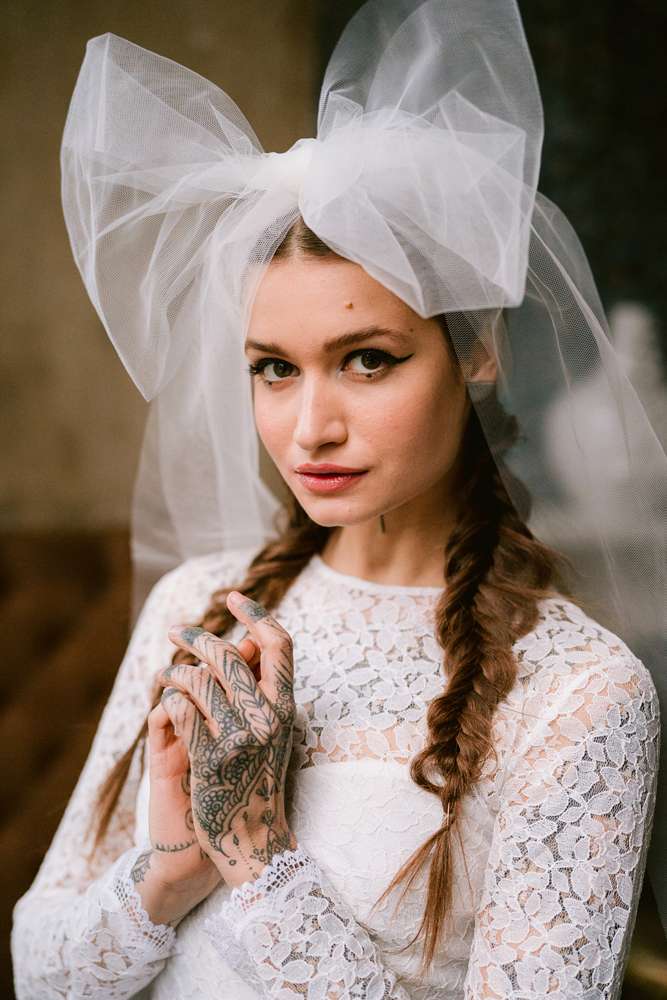 Edwardiana: Think Helen Bonham Carter in Room with a View, Molly Brown on the Titanic, The Railway Children and The Secret Garden! Restrained, covered and modest silhouettes will be a thing of the past. There will be a distinct bridal trend for something of a style worn by our Suffragette sisters! Think big picture hats, lace, long tea dresses with high necks, puffed mutton sleeves and decorated shoulders and cuffs. Fabric wise we will start to see more metallic chiffons and silk blend lame – which visually means sheeny silky, pearly textures.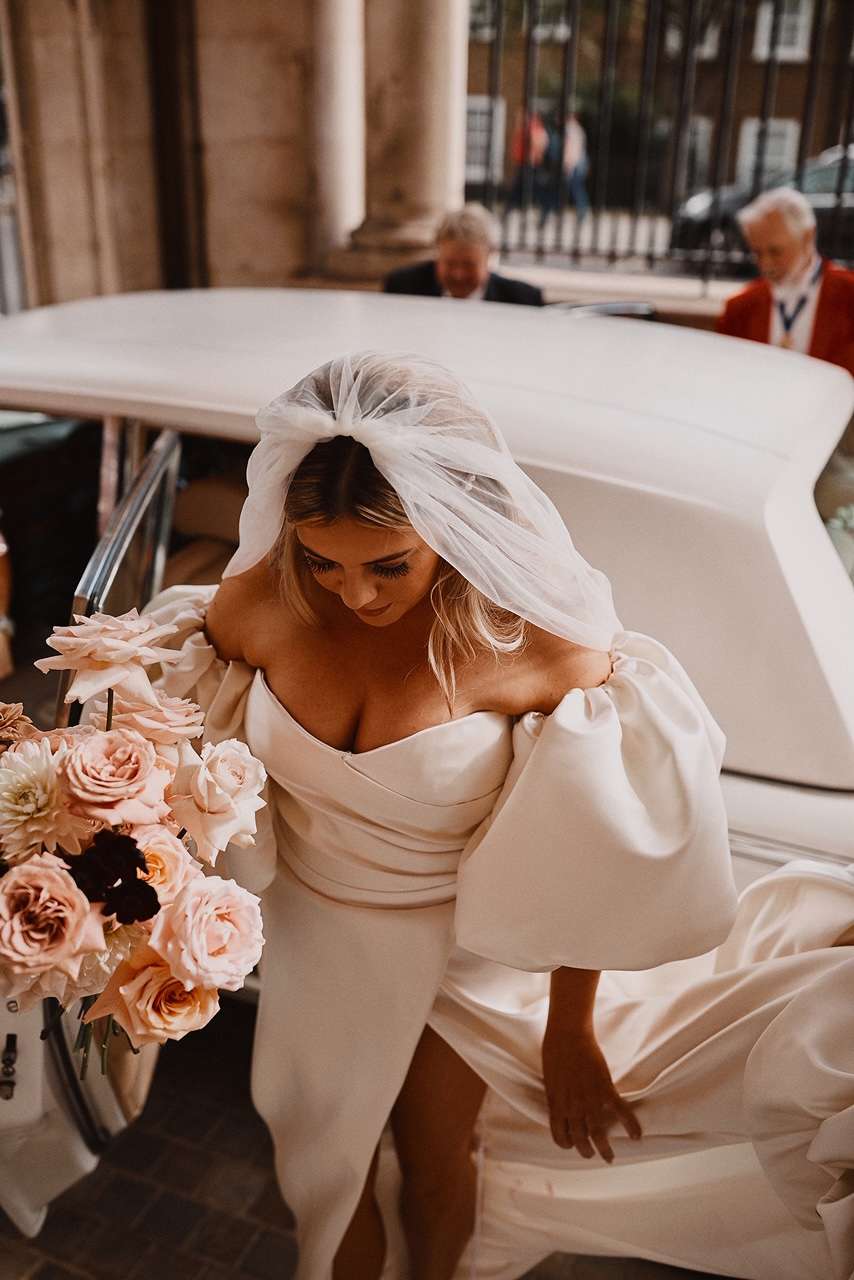 Statement vases: We are thinking mainly for florals – nostalgic, novelty, feature vases will be shining out as much as the flowers themselves. But expect to see cake stands, serving platters and other general crockery step out as more of a talking point over the next year too, with stand out decorative features, colours and more of an artisan, hand-made, hand-painted, decorative ceramic feel.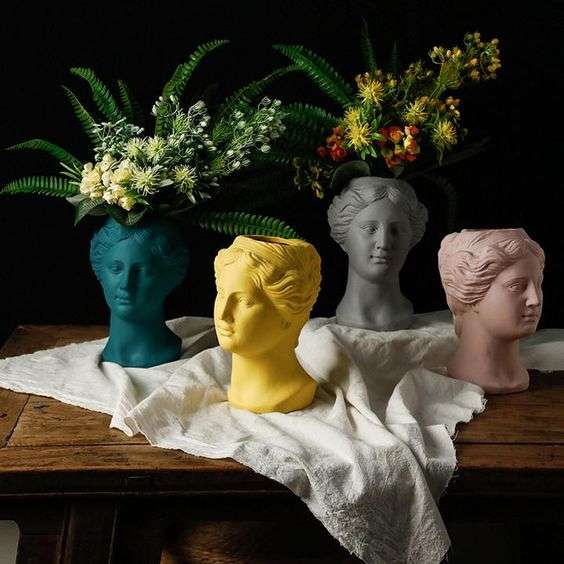 Sustainability: It's undeniable that sustainability is on everyone's minds at the moment. Being conscious of waste means more and more couples are avoiding single-use plastic and sourcing eco-friendly products for their day, or planning décor and outfits that they can use or wear again and again. Think focal styling pieces that can then display pride of place in your living room at home, British grown flowers, seasonal menus and wedding dresses made from sustainable fabrics. Saving the world has never looked so good.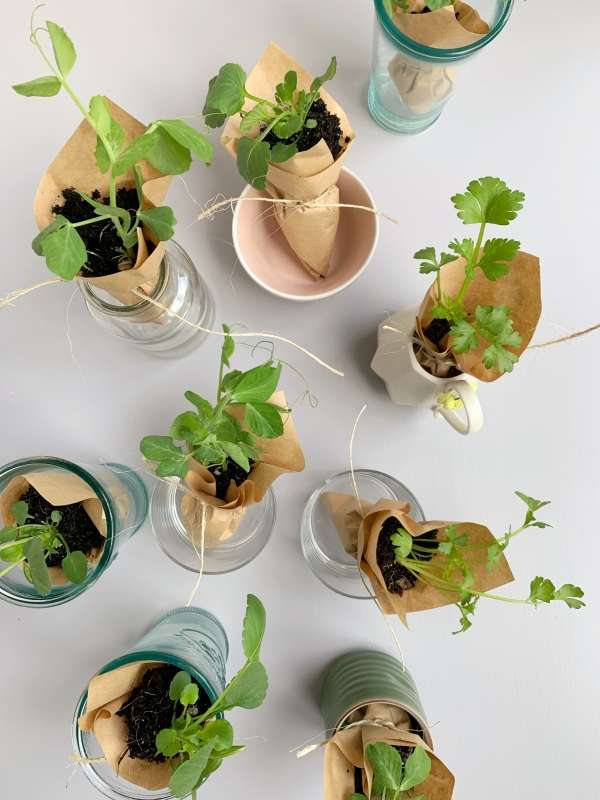 The patterned groom: Many of the above trends will also be absorbed into guys' looks, including an overall shift into maximalism, more interesting finishes, decorative designs and a generally more layered and detailed look. Think striped shirts under a coloured jacket, plus a Liberty print tie, or a velvet suit. Or checks… or flowers… or maybe, maybe tartan or dog tooth. Get some pattern/colour clash combos going on!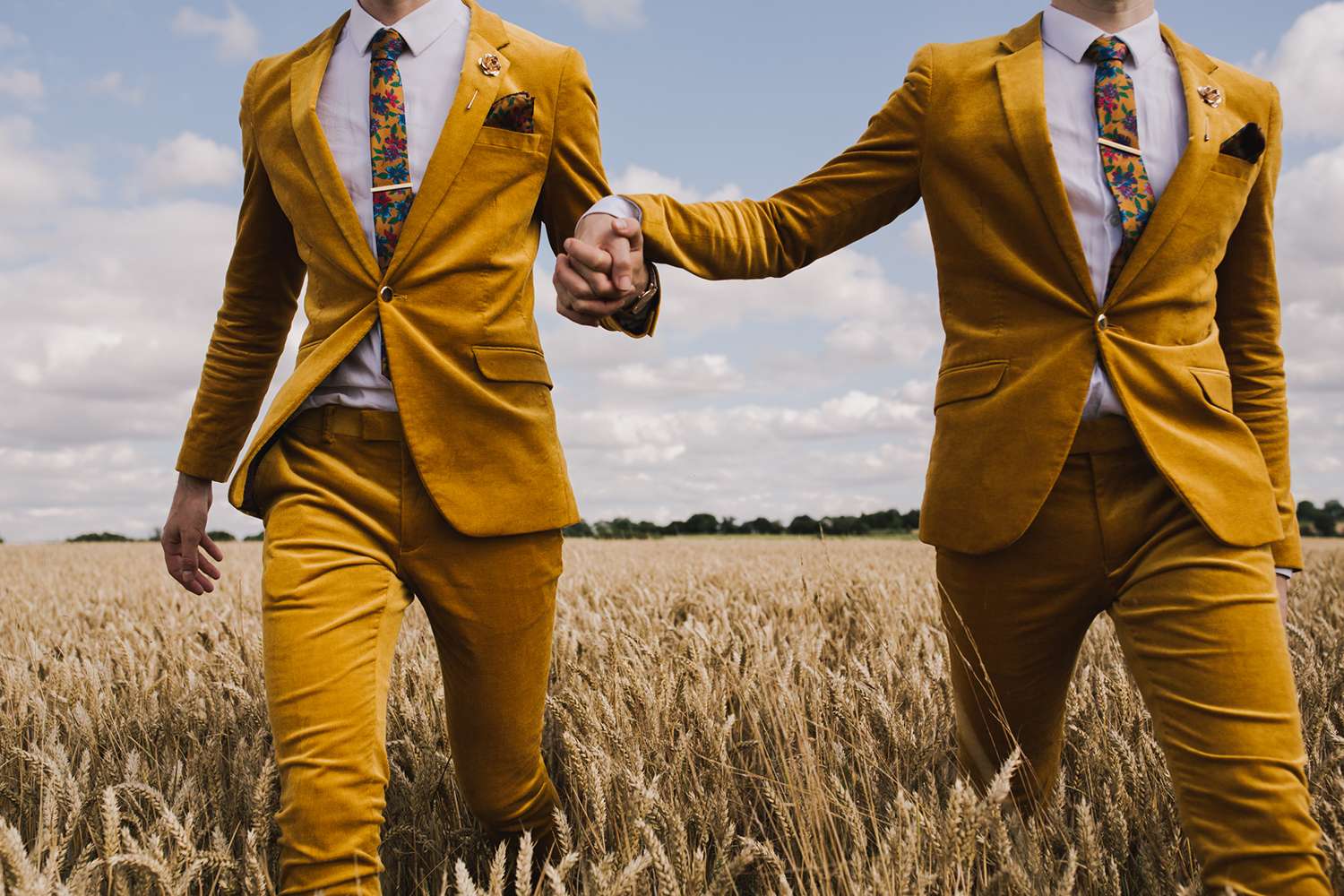 And Finally…
If you are feeling attacked by any of this, do not fear, we all did it too (and hell, the moustaches on sticks thing was really fun) and having something that's popular, or 'trendy' at your wedding doesn't make your wedding any less special. Being style and trend savvy, or having a wedding that's very 'now' just means that what you love now may not last forever and that's OK. Weddings are a perfect little time capsule of your love and your style as you are right now. Fuck being timeless!
About Most Curious
MOST CURIOUS, the wedding show for the style-savvy couple, the biggest indie wedding show in the UK. takes place over three locations in 2020: 7-9 February at the Truman Brewery in London, 29 February at Depot at Mayfield in Manchester and 29 March at The Fire Pit Camp in Norwich.