If there's one thing I'm seeing more and more, it's brides that want to shirk a traditional floral bouquet and replace it with something all together more creative. And the possibilities really are endless. From brooches to buttons to candy and even paper or felt, all you need is a little imagination and a glue gun and you're ready to go!
But what if, like me,  you have all the ideas, but you struggle with how to get them out of your head (and your Pinterest board) and into reality? What if you know you want something non-traditional but the idea of making it yourself brings you out in a cold sweat? That's where Elizabeth Rose Events comes in.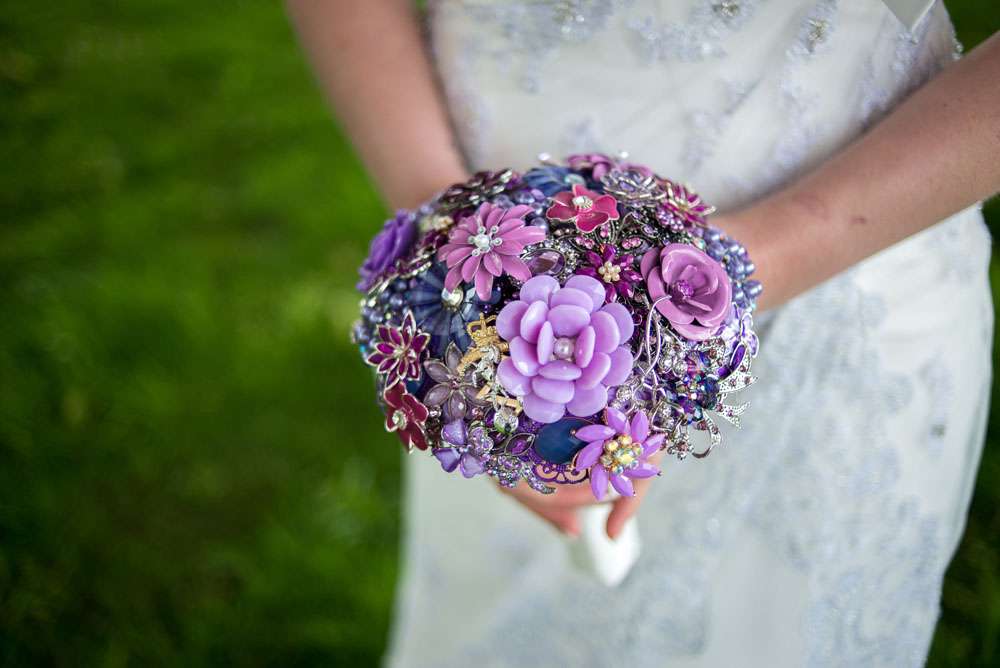 Based in York, Julia Strange started her own event design company in 2013, naming it after her mother and children. However over time, she realised that the part she loved the most was designing and making brooch and button bouquets so she morphed her business to reflect that. These days she spends most of her time scouring flea markets and vintage stalls in search of the perfect accessories to use on her beautiful, handmade designs. She also works very closely with an amazing supplier in America and will often trawl the internet for custom made, or specifically requested designs.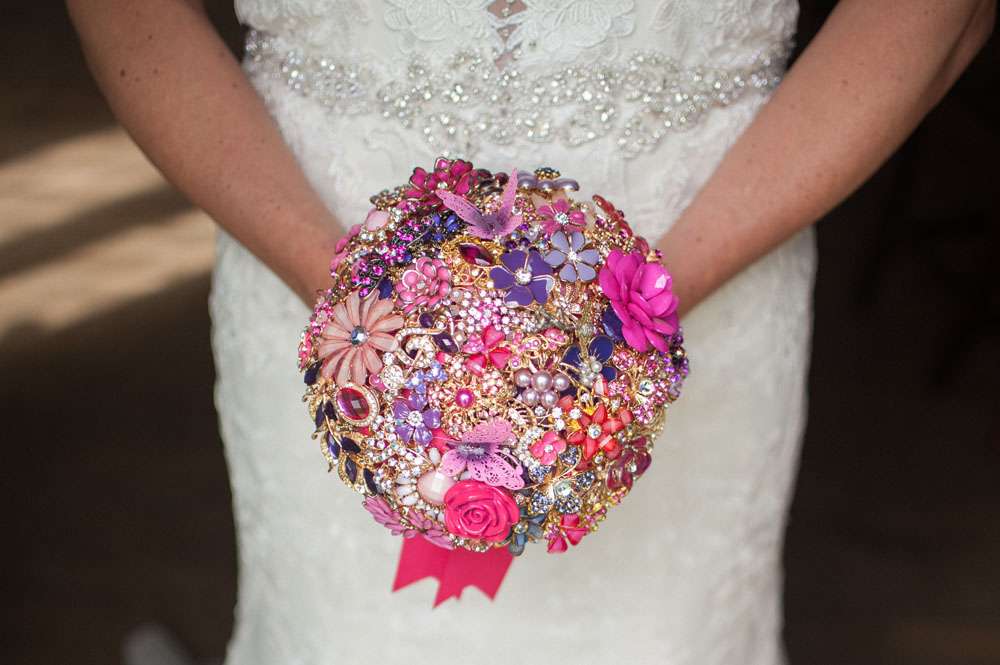 "I work closely with my brides and they have final say over every item used in their bouquet", Julia told me. "I send them pictures at every stage of the build to ensure they are happy with it. I like to make the bouquets as personal as possible. I include items that reflect the bride's personality, hobbies and interests as much as possible and I love using items that they hold dear such as old family jewellery. I aim to reflect the bride's life through their bouquet. She will have the bouquet for a long time so I strive to make it perfect for her."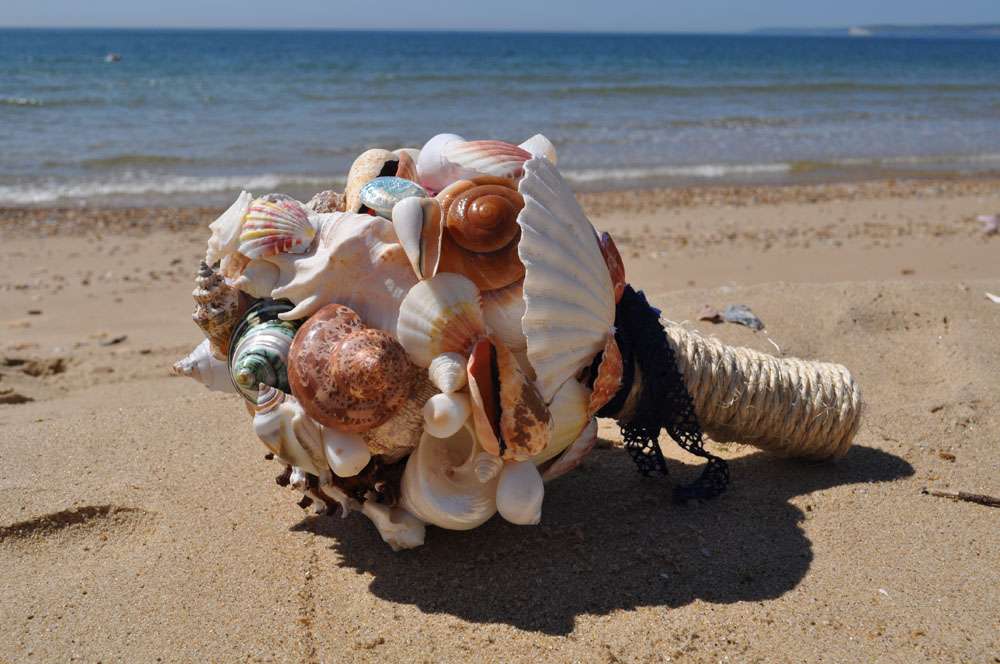 "My designs differ from a lot of other companies that do brooch bouquets because I use a metal frame in all the designs. This means the bouquets are solid and easier to handle than a freehand bouquet. This also means that the bride can more buttons and brooches included than they would normally. I include an old coin in each bridal bouquet which is buried underneath so you'll never see it but I hope it brings a bit of 'something old' luck."
"My bouquets will (with a bit of light dusting) last a lifetime, they can be handed down to children for their wedding and are a beautiful reminder of such a special day. I've had a few customers call them 'forever' bouquets which I think is a beautiful way of putting it. They also travel really well (great for destination weddings!) The brooch bouquets dismantle to pack easily and weigh just 2kg so they won't be too heavy to transport."
The most amazing thing about Julia's bouquets, is not only are they gorgeous and creative, but they're really very affordable. Button bouquets are £75 for bridesmaids and £150 for bridal styles. Brooch bouquets are £100 for smaller bridesmaid sized ones and £250 for the bride. She even offers origami and shell bouquets for £50 – £75! Finally, she also creates flowergirl baskets for £15, buttonholes at £8 and corsages just £15! She'll always discount larger/ bulk orders and a offers a constant 5% military discount.
If you're interested in working with Julia, simply visit her website, have a browse around and then drop her an email! If you prefer you can also give her a call on 07818 640 631. She can also be found on Twitter and Facebook.
With the exception of the origami and shell bouquets (which are too delicate) all designs can be shipped worldwide!
So, are any of you having a non-traditional, non-floral bouquet?