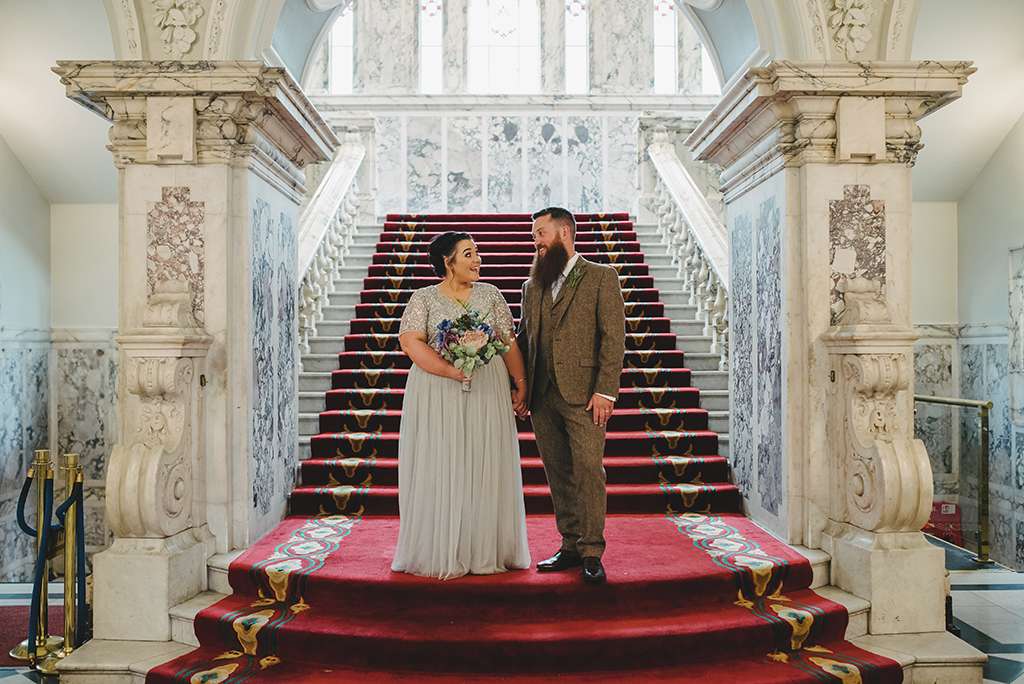 Ashleigh and Ric decided early on in their engagement what they didn't want for their wedding day; "We knew from the get-go that we didn't want to do many traditional things," explained Ashleigh. "I didn't wear the white dress, get married in a church, have 350 guests or to worry about chair covers. I think because we have our own house, we just couldn't justify spending £20,000 on a wedding, which seems to be the norm in Northern Ireland!"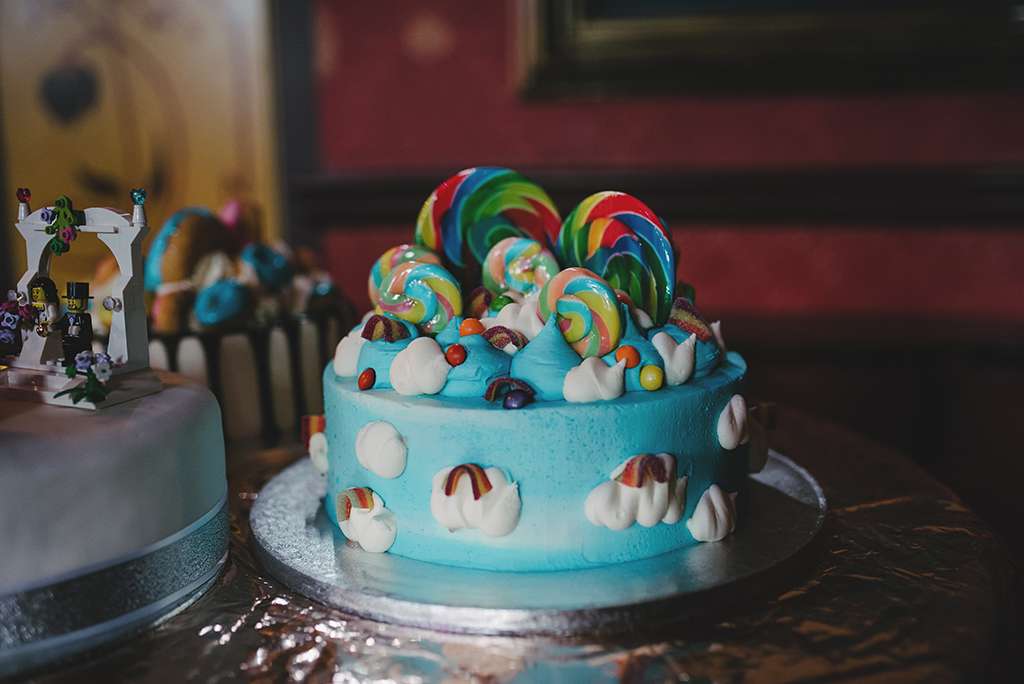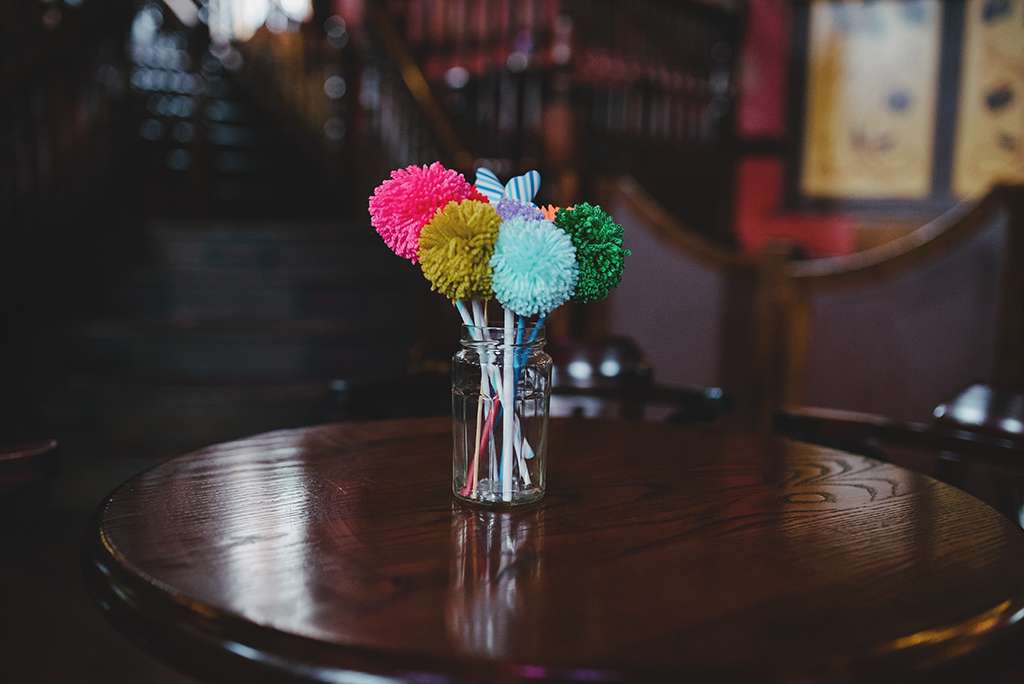 Instead, in August, they had a minimalist day that was true to themselves and expressed their love of colour and fun. They didn't want anything over the top so focused their £4,000 budget on areas that meant the most to them, and ignored people when they tried to tell them how they should or shouldn't be doing things!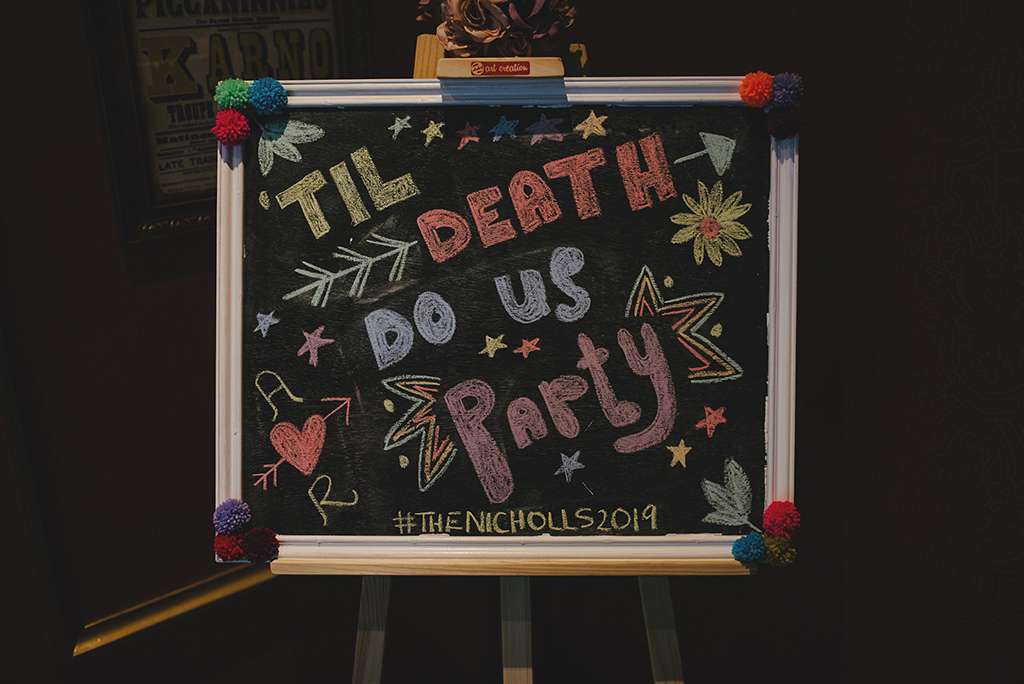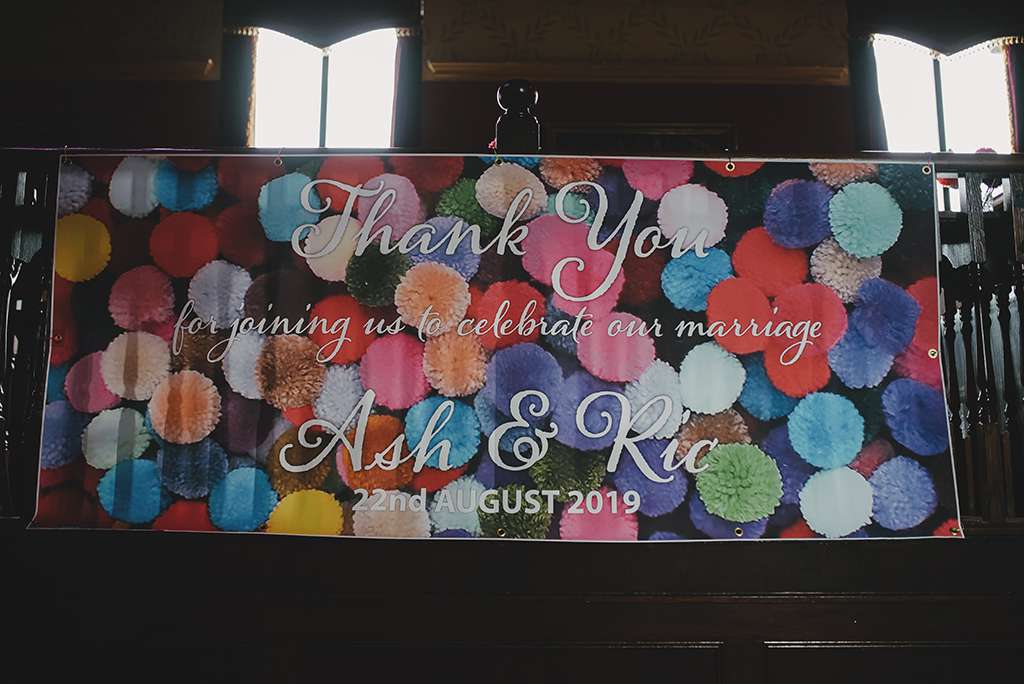 Ashleigh and Ric were married at Belfast City Hall in a quick, nerve-wracking ceremony that was filled with love and happiness. They'd had a first look beforehand and a drink with their bridal party to set themselves on their way! "It was so relaxed and took away a lot of nerves," explained Ashleigh, "it just felt like we having a day out!"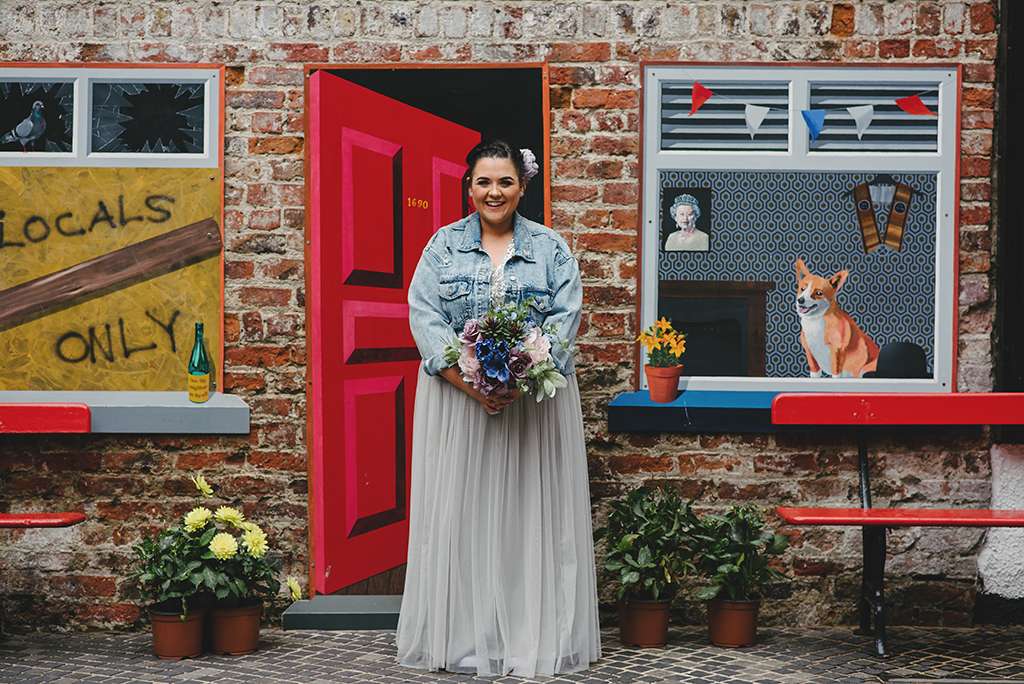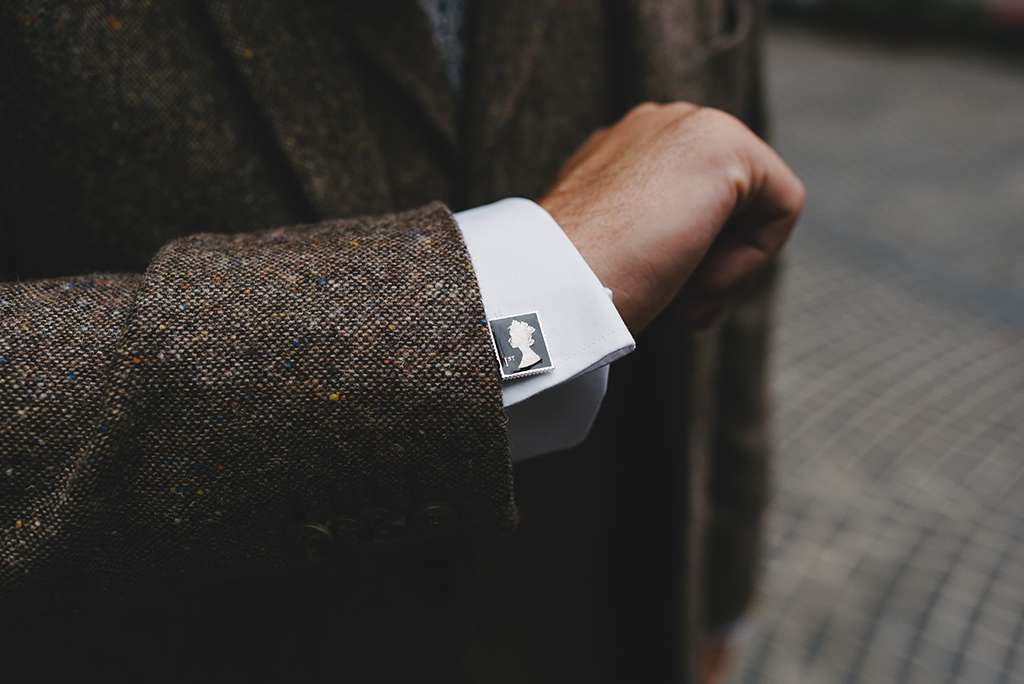 After their ceremony, they walked through Belfast city centre (saving money on transport and stumbling across loads of great photo ops to boot!) to their reception at The Empire Music Hall, a beautiful, historic building that needed little in the way with decoration or embellishment.
Ashleigh DIY'd pom poms for table centrepieces, as well as her and her bridesmaids bouquets with faux flowers from Dunelm, and bought colourful balloons and a banner to hang for the reception. Ashleigh and her bridesmaids wore sequin dresses from ASOS, and accessorised with floral headpieces from Crown and Glory which complimented their other flowers beautifully.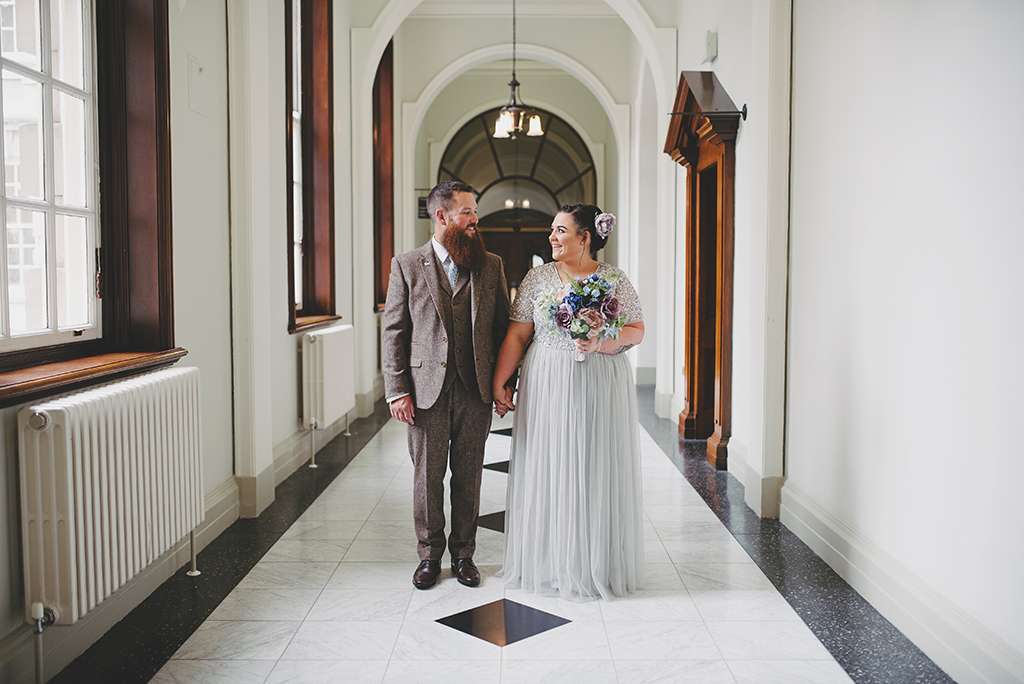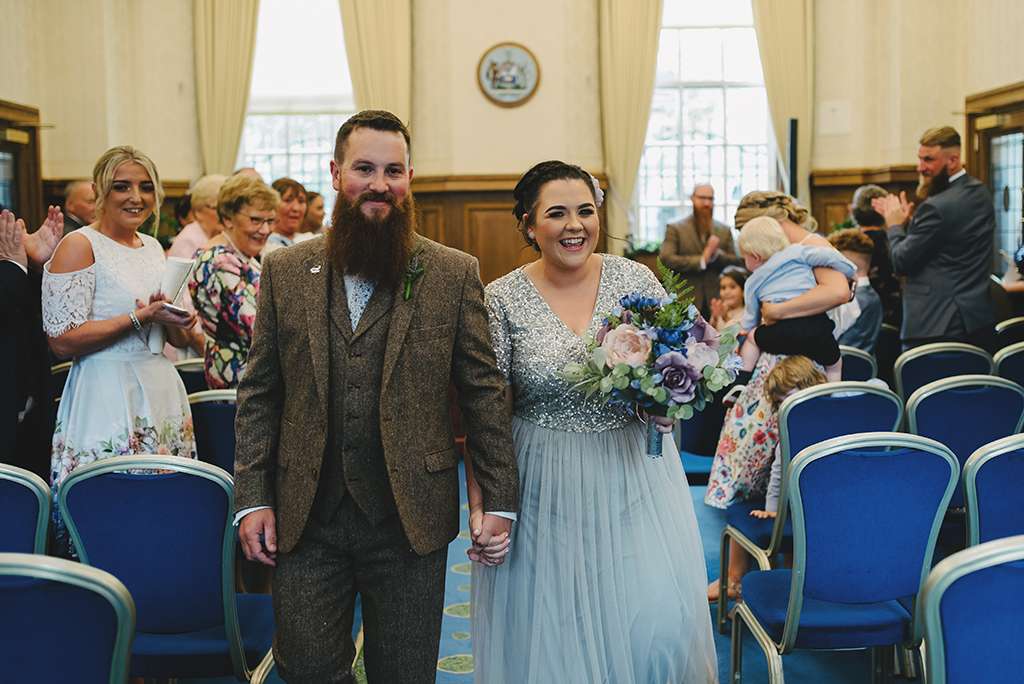 Their biggest expense was their photographer. "You can't put a price on awesome photos!" Ashleigh explains, and they saved money across the board by having it on a Thursday instead of a Saturday. "In retrospect, maybe it would've been better so spend a little extra and have it on a Saturday. Lots of our guests had to leave early for work the next day which did cut the celebrations short a little!"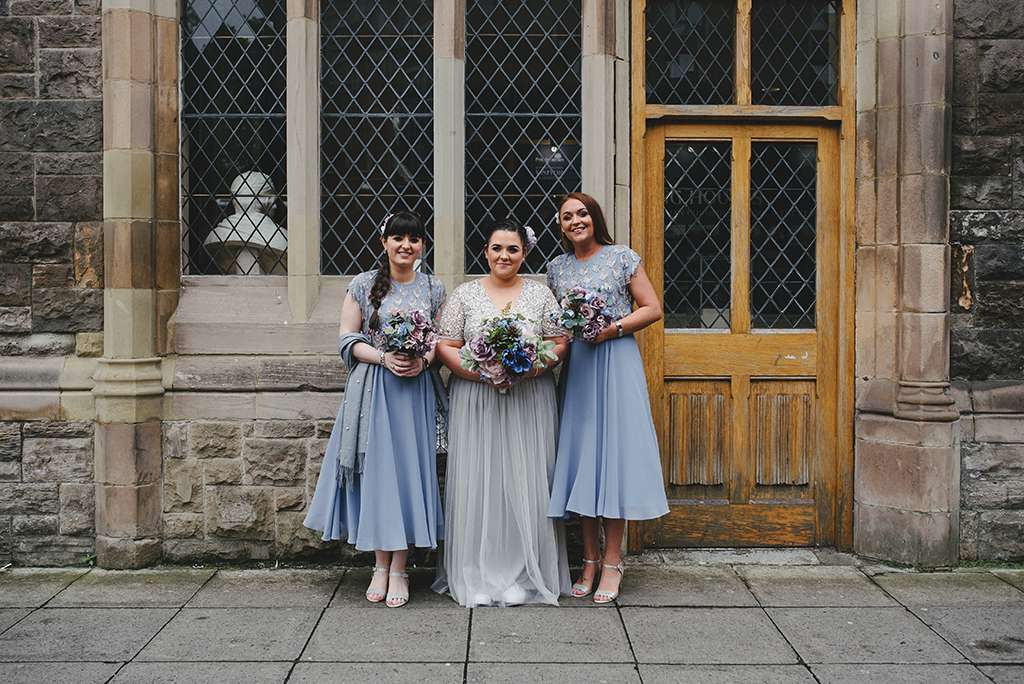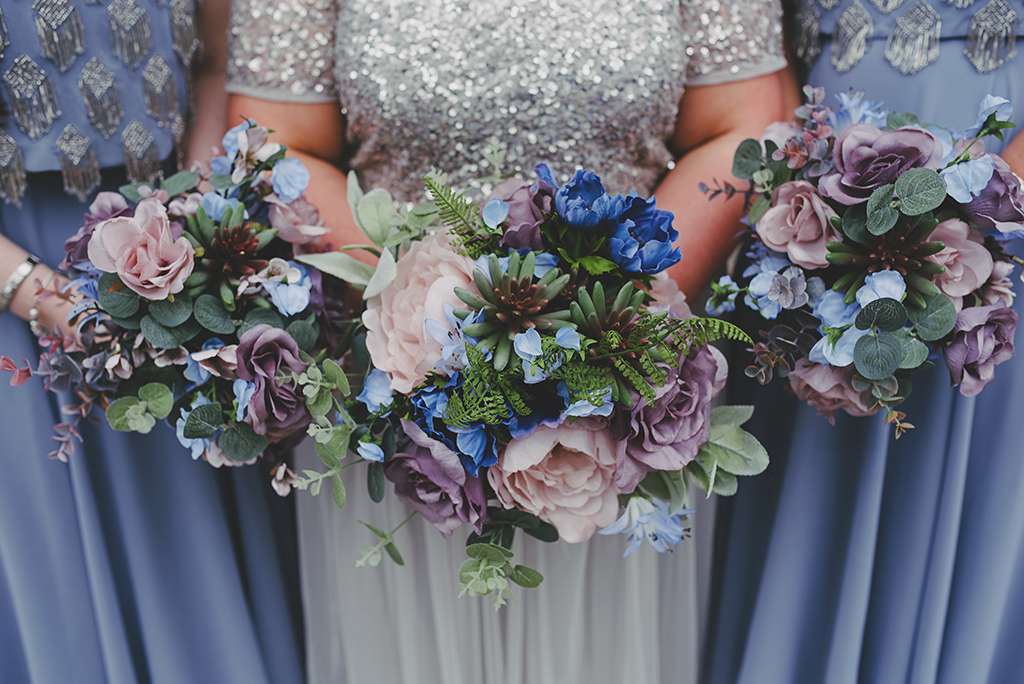 Ashleigh was surprised to find that planning their wedding was very easy, but that it was other people that made it stressful for them. "Remember though, once you've learned to say no, anything you want is possible. It's your day so if you don't want a big white dress or half the local town to attend, don't feel pressured into it! You'll never regret putting your own needs first."