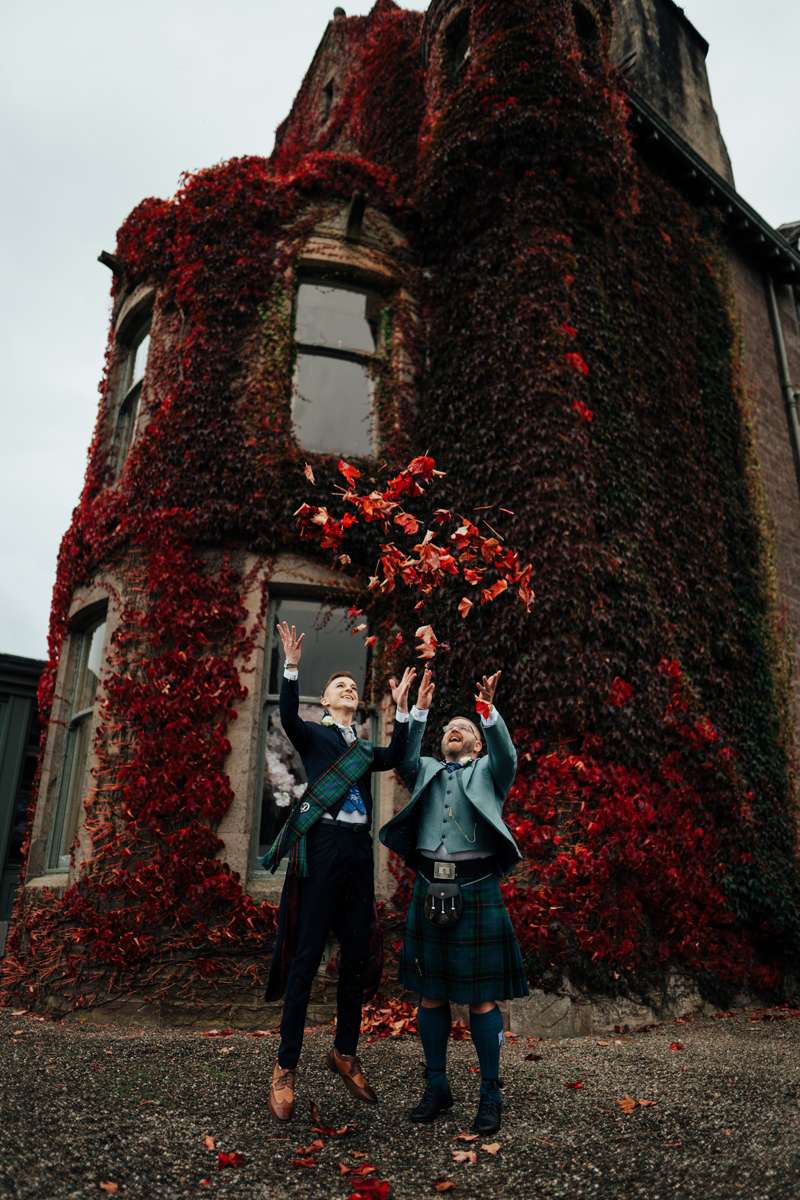 Chris and Douglas were married at the same place that they went to on their first date and got engaged at, Cromlix House in Kinbuck (owned by Andy Murray!) They had a four year engagement but planned the wedding itself in just three months,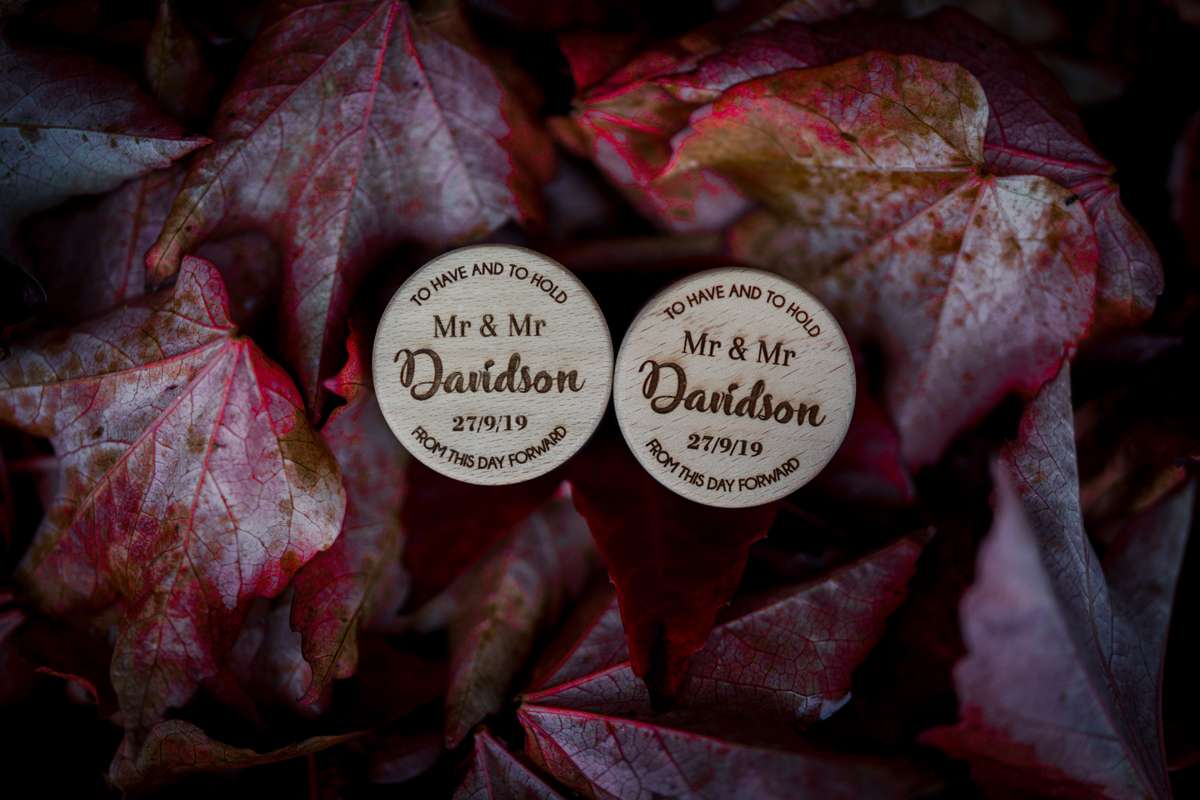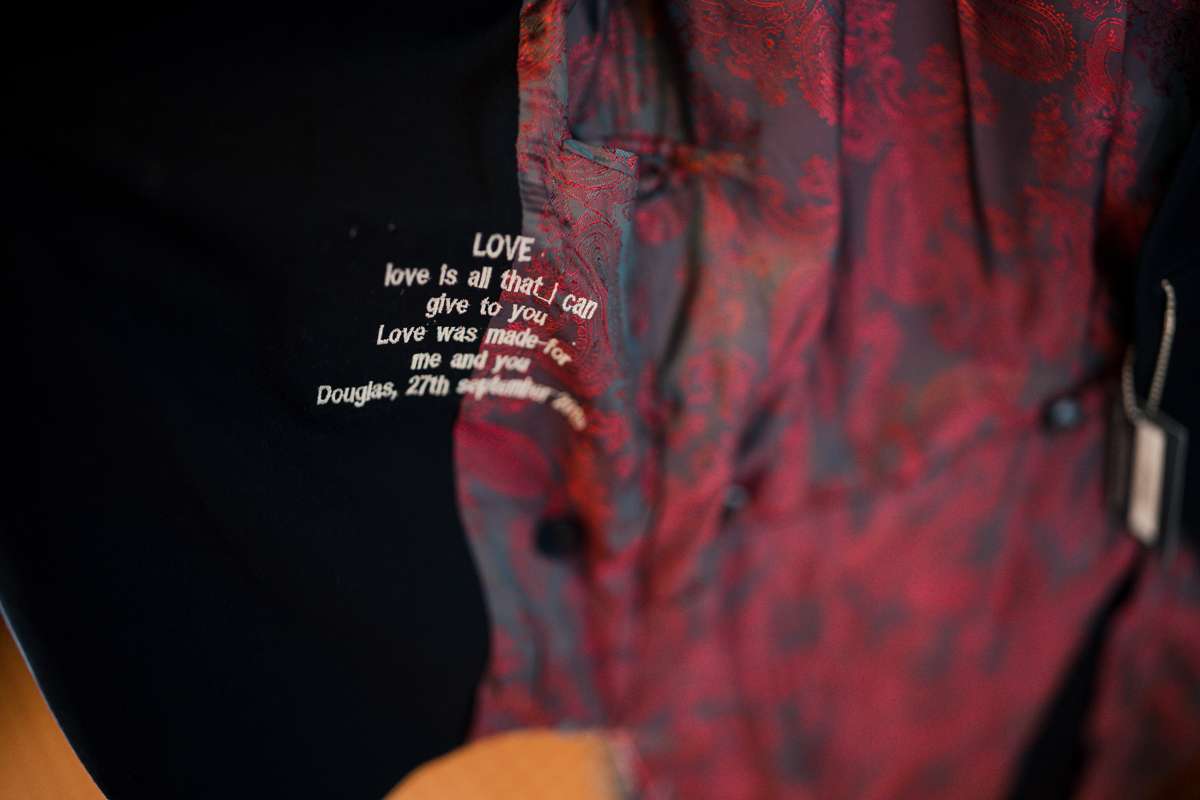 An unconventional couple, not only is there an age difference but Chris is also gender fluid, meaning sometimes he's Chris and other times she's Fiona. That and the fact Chris and Douglas both love to express themselves through fashion, meaning they wanted truly unique outfits to say their vows in. They both worked with Ansar Rahman at Atelier Rahman. Chris' was a suit and full length train combo! He also chose to wear a full face of make up on the day with a specialist makeup artist attending.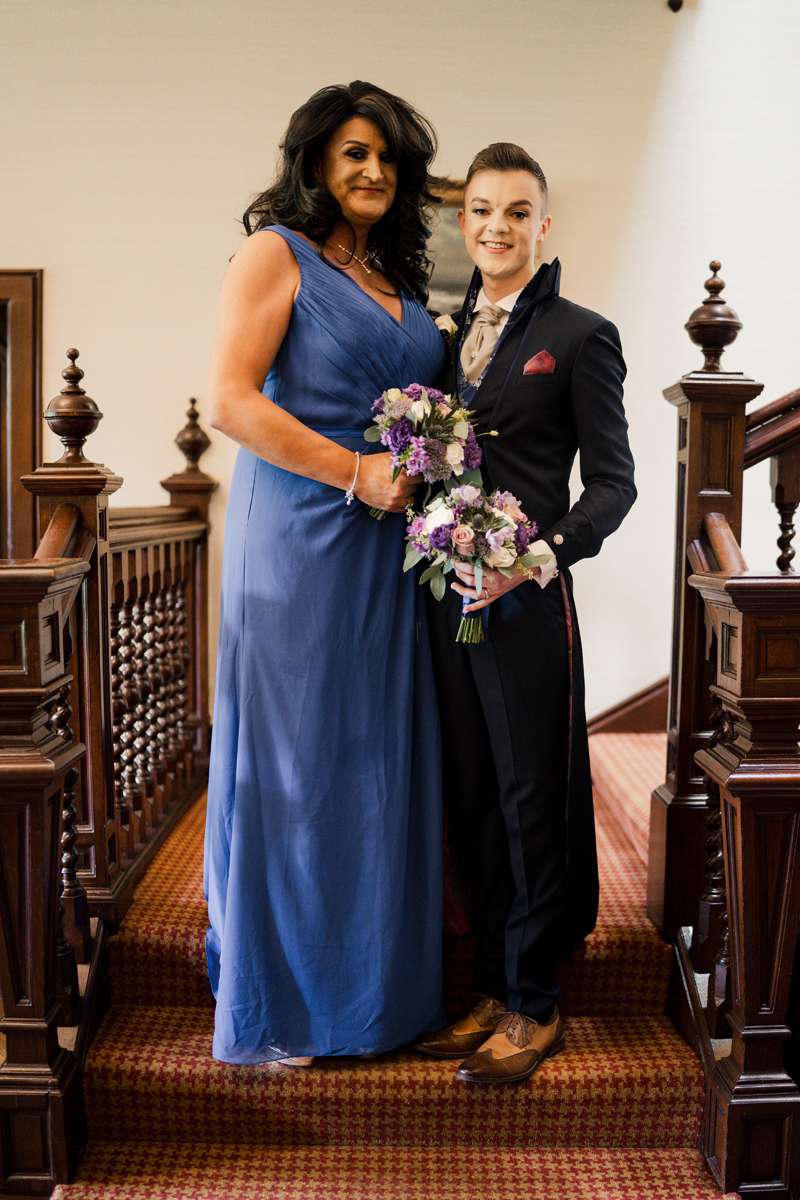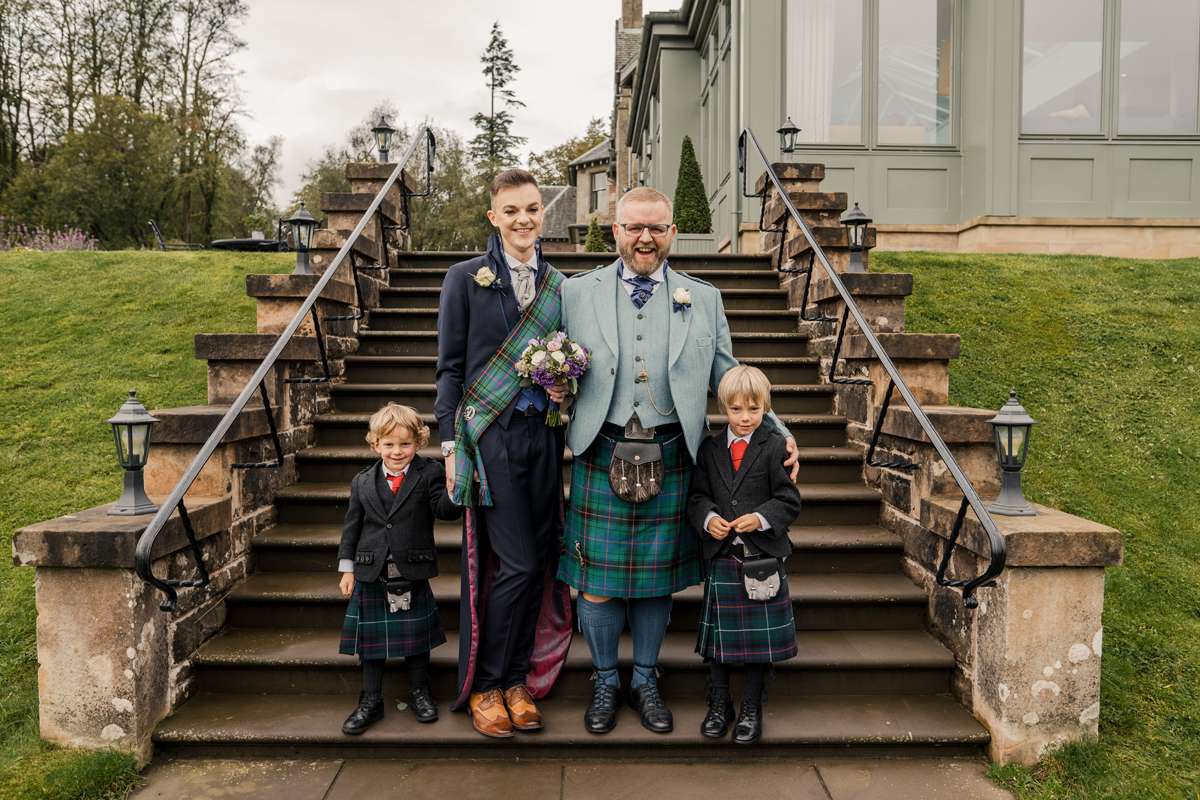 "90% of the time when I socialise, I'm Fiona", Chris told us. "I chose not to dress female for our wedding for a combination of reasons, primarily wanting to be seen how the majority of my family know me (elderly relatives/my two young sons). I also wanted to have our photographs showing me as Chris, with that added flair of make up and a bespoke outfit showing some feminine aspects. My bridesmaid Rachel in the full length blue dress is also gender fluid and my closest friend, being my support on the day."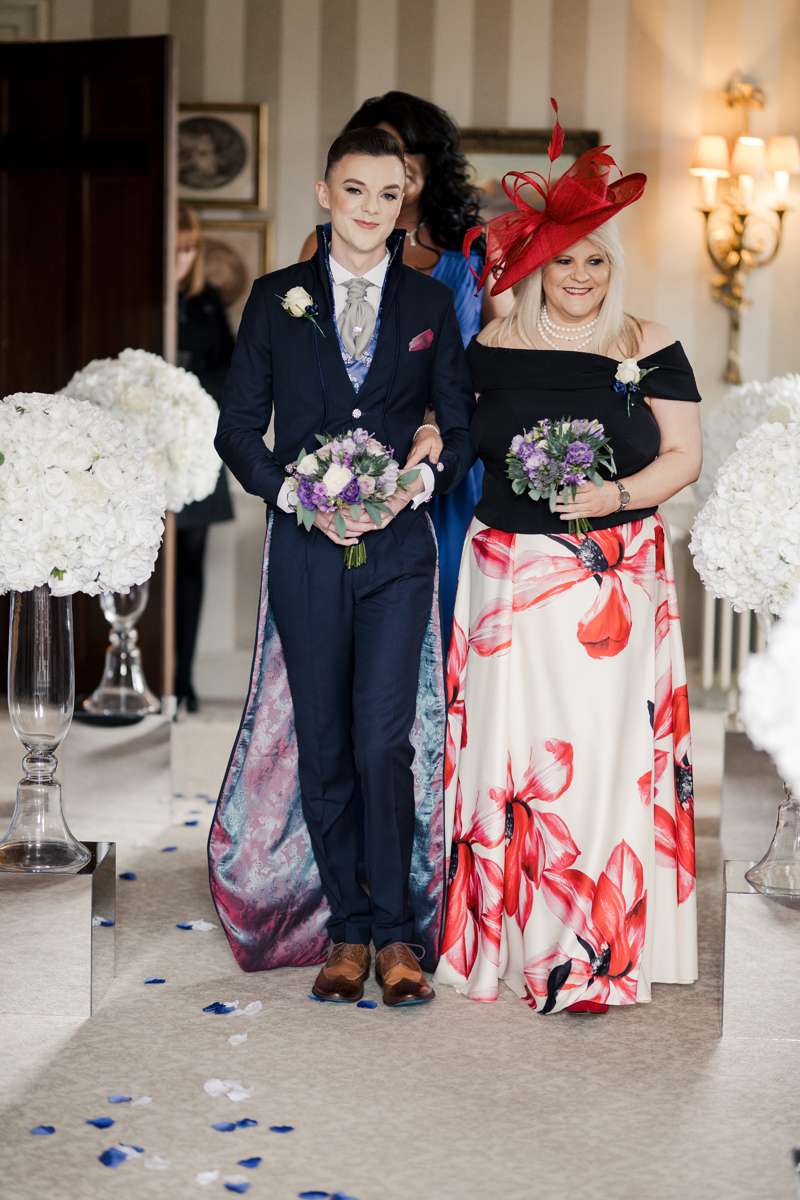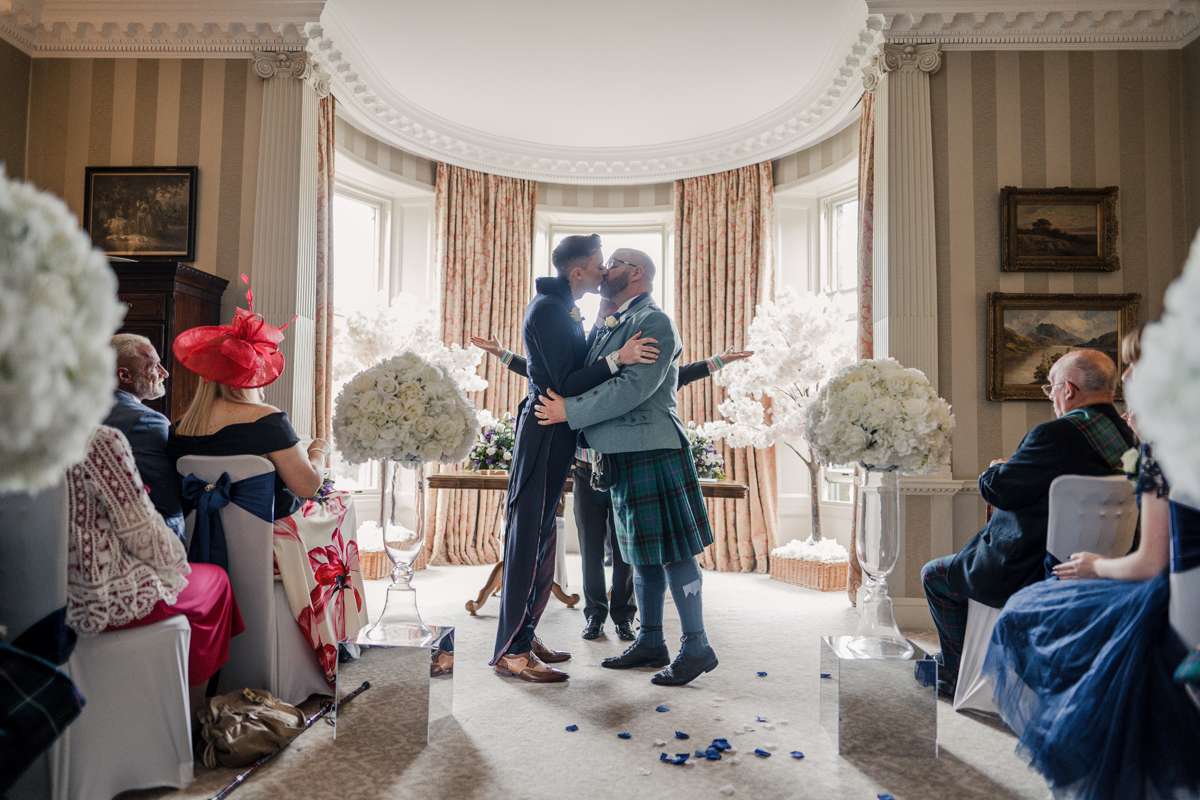 "Our wedding theme was love, acceptance, equality, sparkle, opulence and intimacy", Chris continued. "We've been together for eight and a half years. To me, marriage means having a successful committed partnership and putting Douglas' needs beside mine, not above or below but equally important."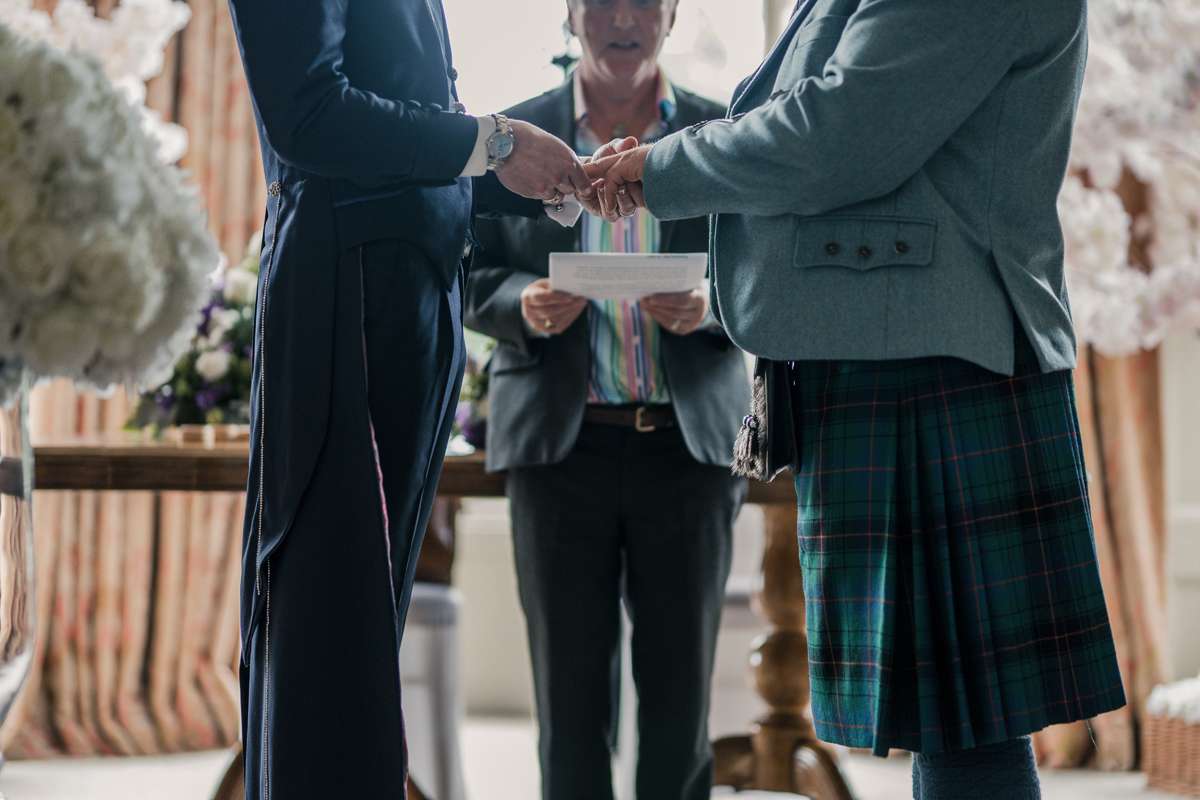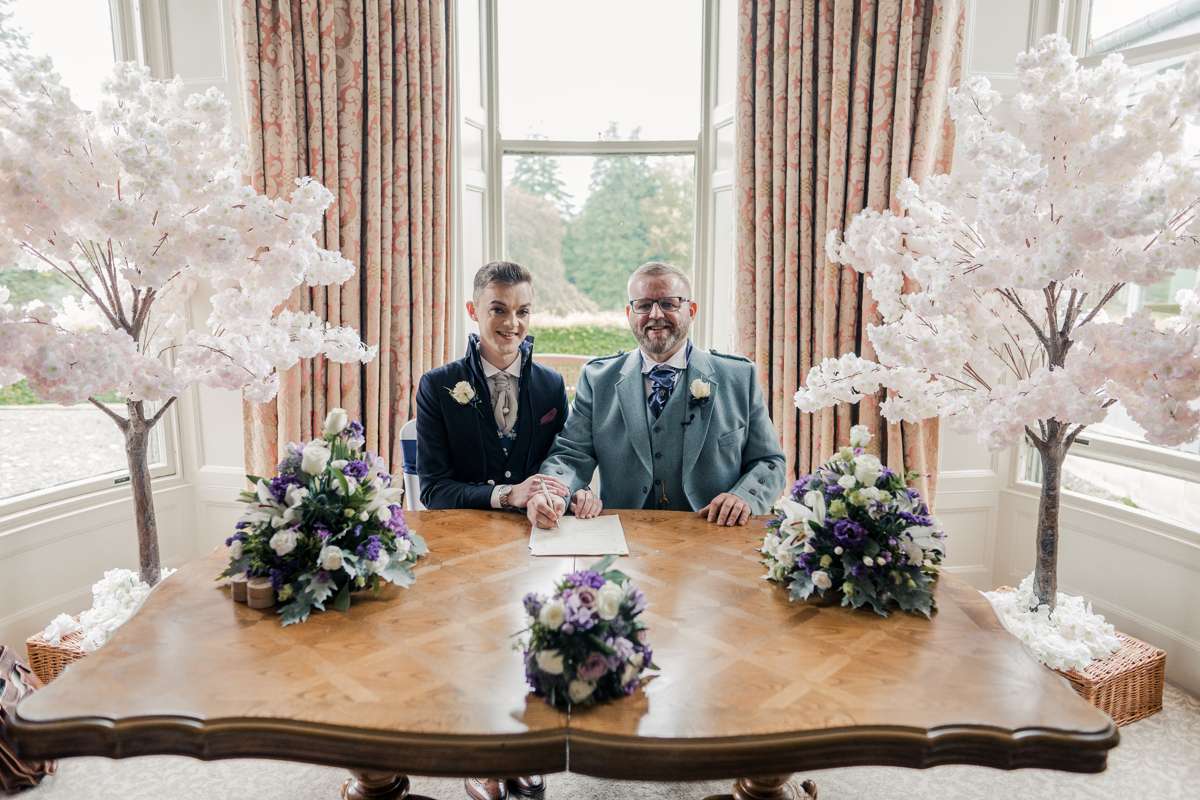 They had a humanist ceremony which highlighted friendship, love and the commitment they were making to each other. "For us, the ceremony was just about making what we already have official," he explained.
They put together the favours themselves which were little pouches filled with with Molton Brown products, heart shaped biscuits, wine charms and fortune cookies. "The best thing about planning our wedding was having control to make our day as special as we wanted."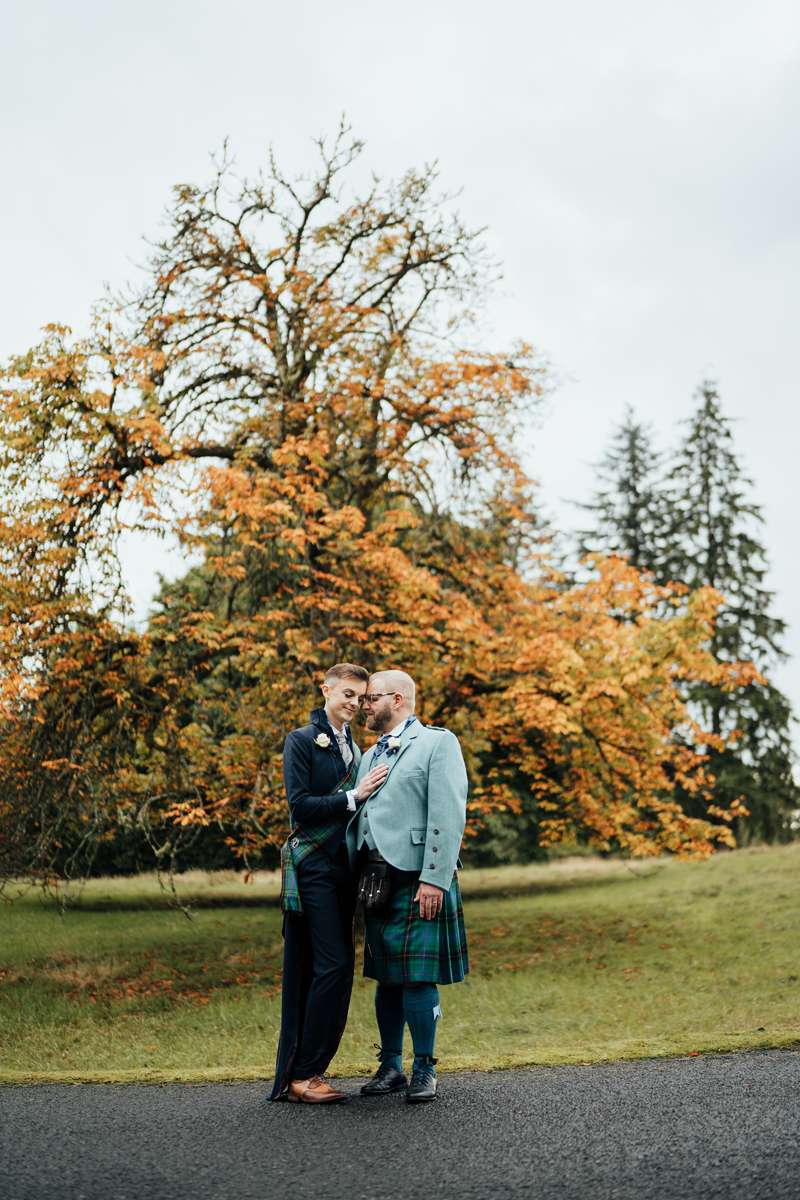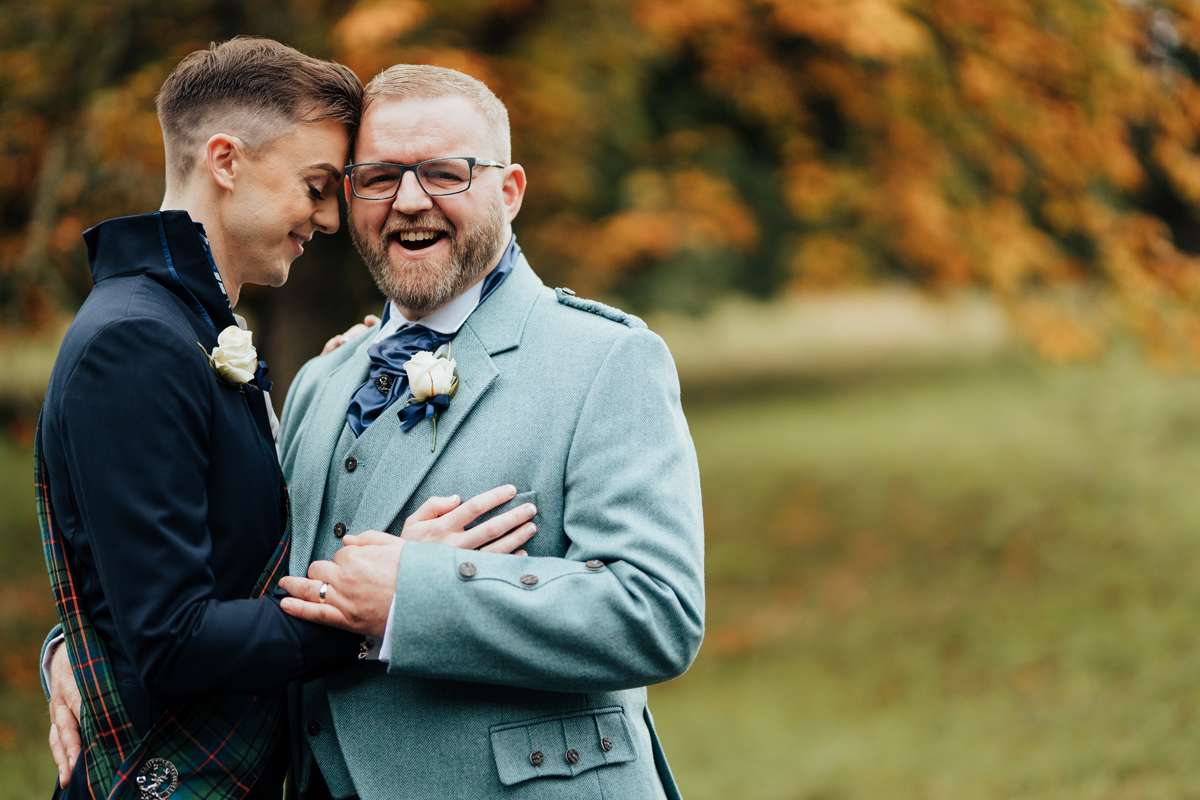 "Make your day exactly what you want it to be", Chris concluded. "Bring love to each other and love to everyone attending. Have no boundaries and just go for it. Dismiss any reservations and achieve exactly what you want for an amazing once in a lifetime day!"