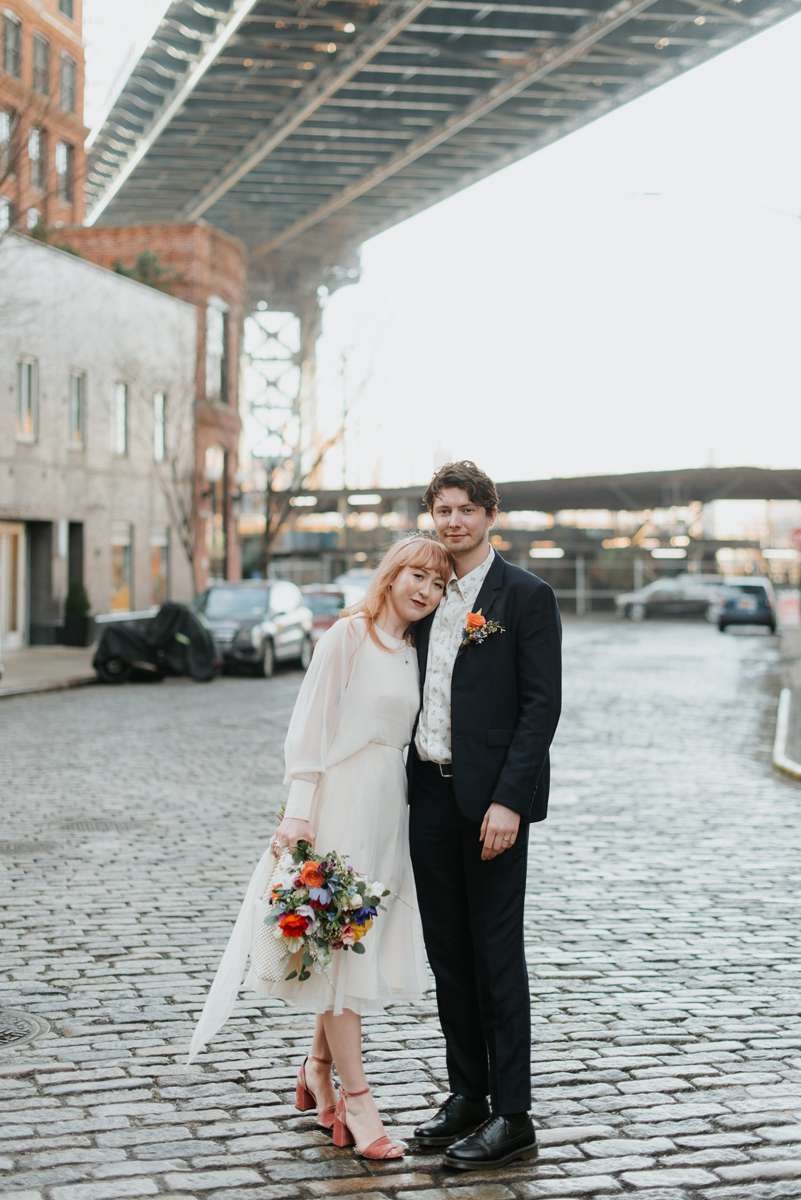 Alys and Jason flew to New York for from the UK for their February wedding and were married at New York City Hall the day before Jason's 30th birthday (he joked he got a wife for his birthday!) After the low key ceremony with just them and their photographer, they hopped in a cab to take photos around Brooklyn, grabbed some pizza and finished their day off with an amazing dinner at Bar Primi, an Italian Restaurant in the East Village.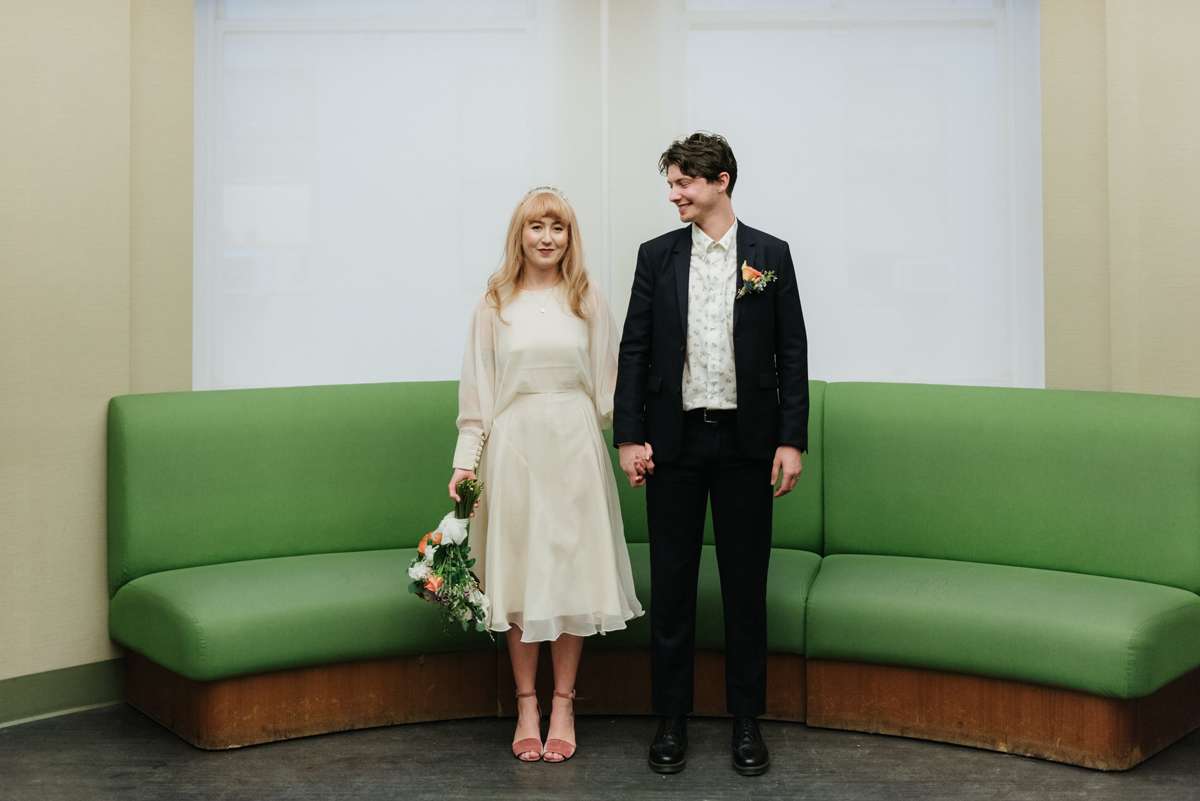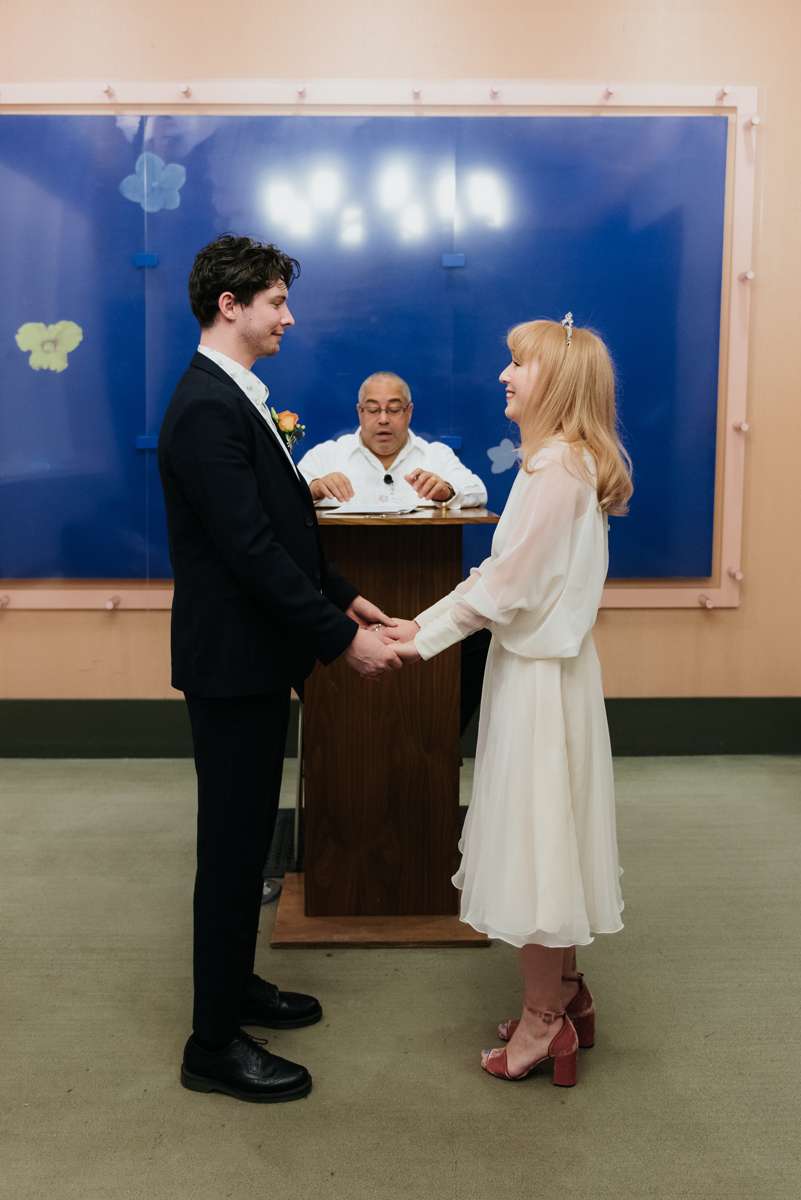 "Our wedding was perfect for us as a couple". Alys began, "relaxed yet spontaneous and fun. It was everything we wanted. I would not say we had a theme but I don't think you need a theme when you are getting married in New York!"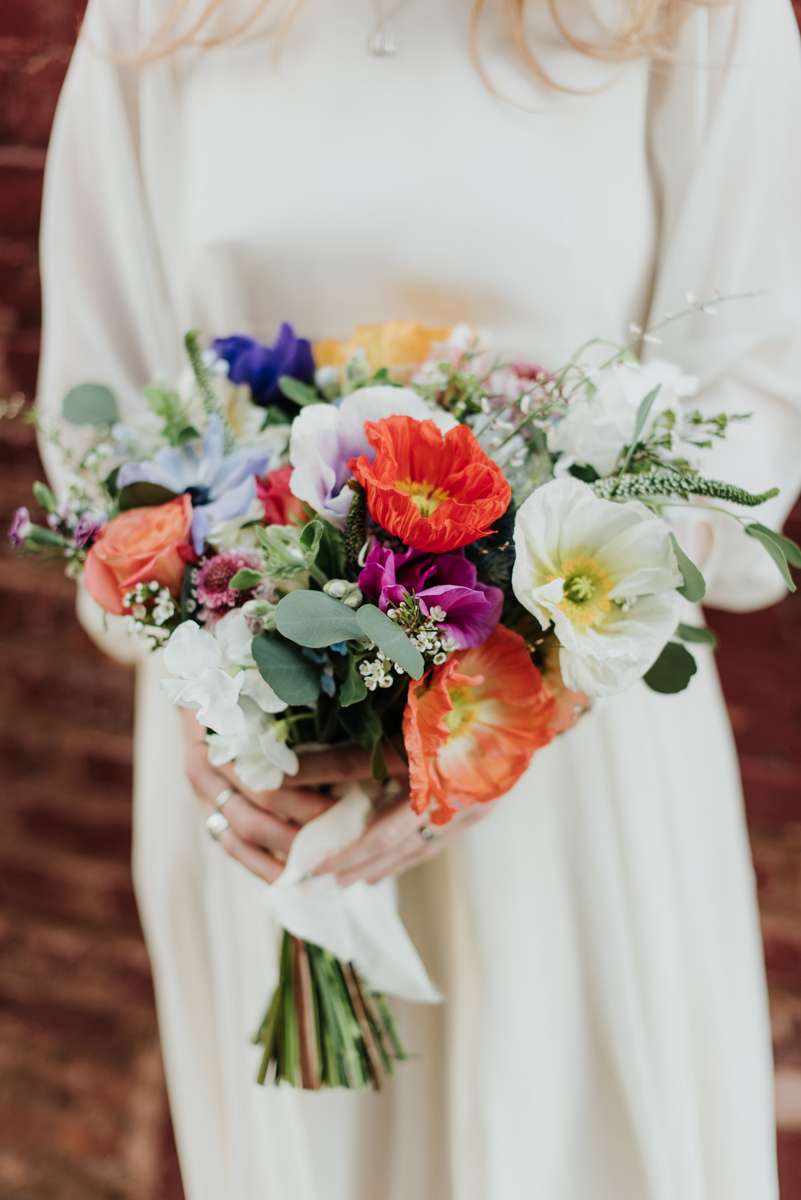 Alys' beautiful dress came from Hope and Harlequin in Brighton. "I tried on so, so many dresses and could not quite find the perfect New York elopement dress!" she explained. "We went on a little trip to Brighton last summer and I thought while there I would have a look in some of the bridal shops and vintage shops down the lanes. I stumbled across Hope and Harlequin, which had a bridal shop upstairs and a vintage shop downstairs. They had a small rail of bridal gowns you could browse, so I had a super quick look and literally pulled this dress out (a 1970s Jane Varon wedding dress) which seemed to be all I was looking for. It seemed too good to be true after being to over six dress shops and trying on easily 40 dresses! I tried it on quickly while Jason and my little sausage waited outside and it fit absolutely perfectly – like it was made for me! I shouted to the lady 'I'll have it!' and she was like 'Are you sure? You don't want to go away and have a think about it?' Thinking I had made such a rash decision! But, I was 100% about it and SO relived I had finally found exactly what I was looking for! We went for tea and cake while the lady steamed the dress and got it ready for me!"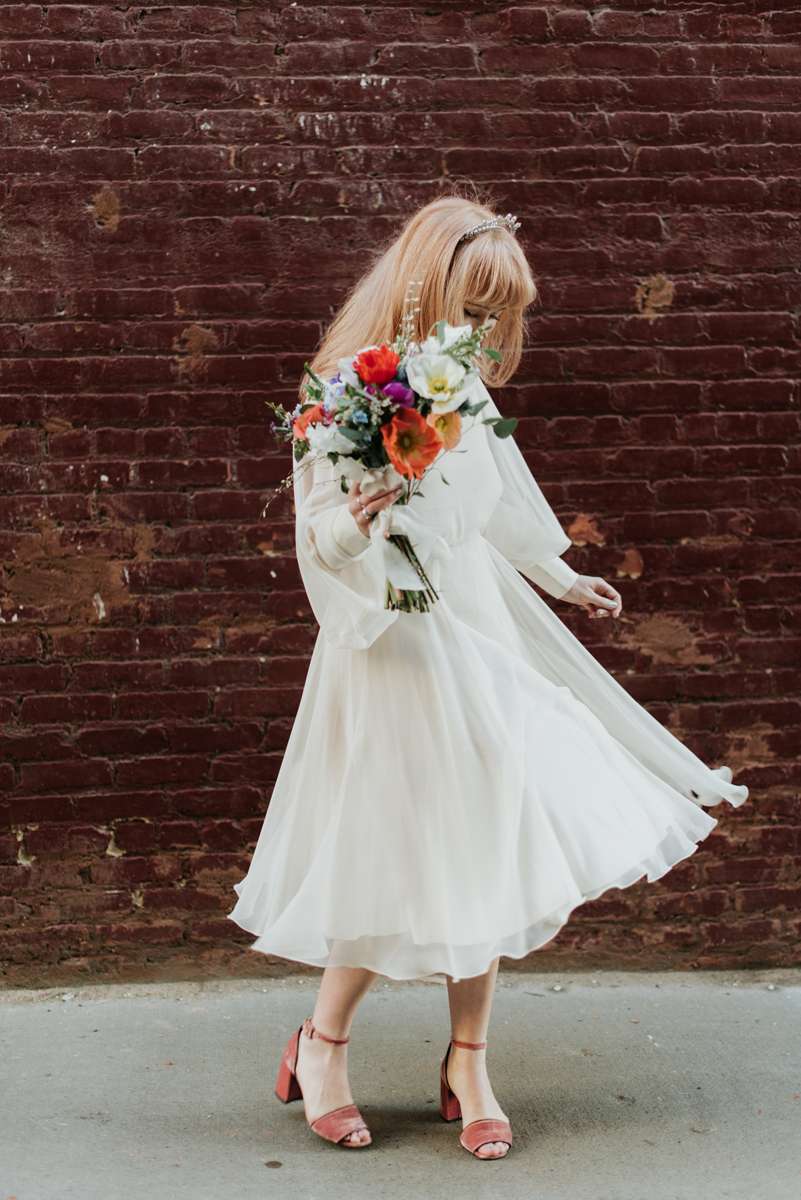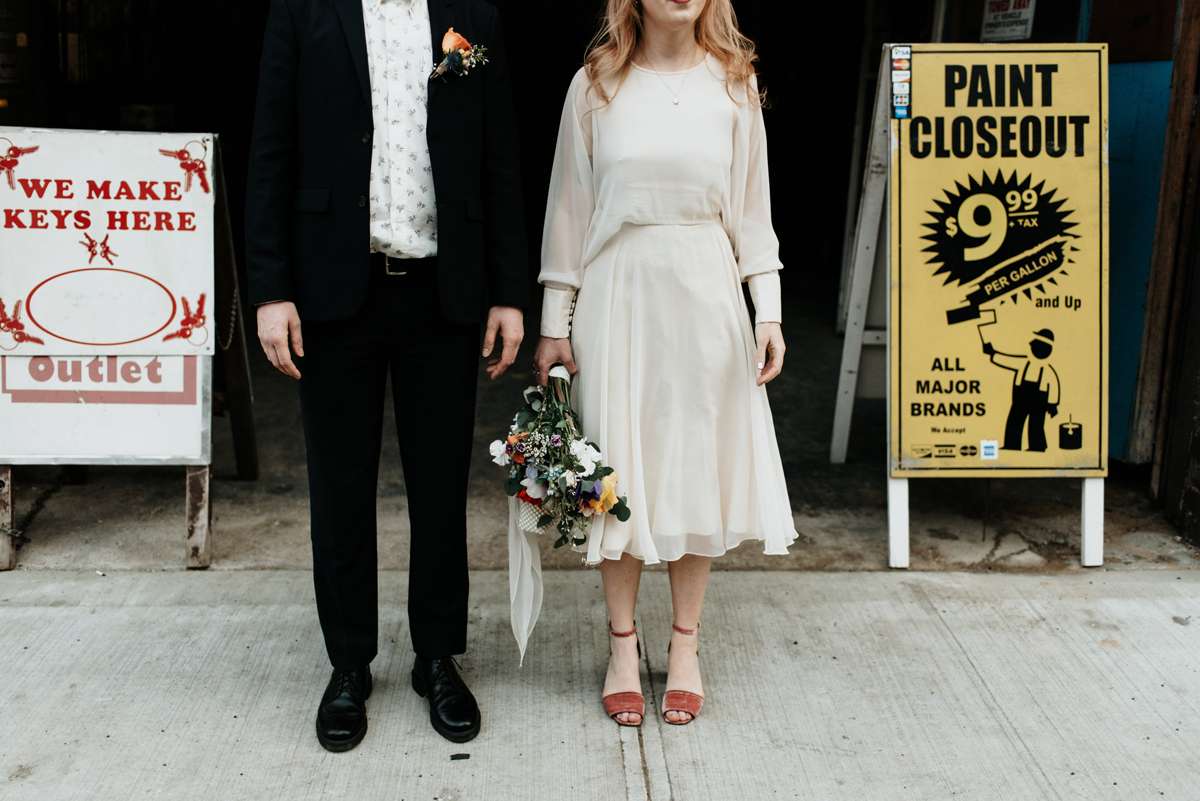 With her dream dress Alys wore shoes from Whistles, a Tilly Thomas Lux headband and a star necklace with a K on it which she bought from Catbird NYC in memory of her grandmother, Kathleen, who passed away a week before they flew to New York.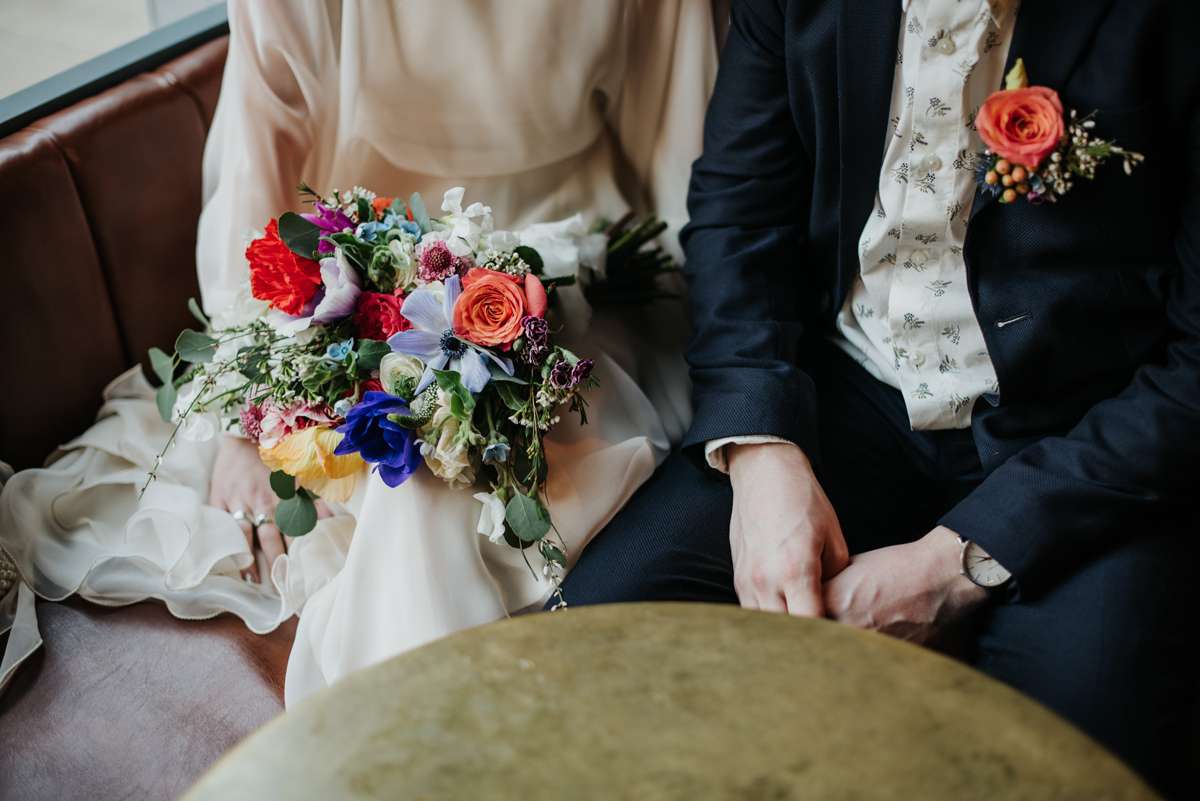 Being from the UK but getting married in the US meant they had to do a lot of research on all the legalities. Alys continued, "I did A LOT of research on UK citizens getting married in the US. There is not a lot online so I was literally relying on people who had done similar and had kindly wrote about it on Trip Advisor. For anyone thinking of eloping it New York I found this incredibly useful. Once we had committed to the idea we had to go with it really and hope for the best. Thankfully, it all ran smoothly!"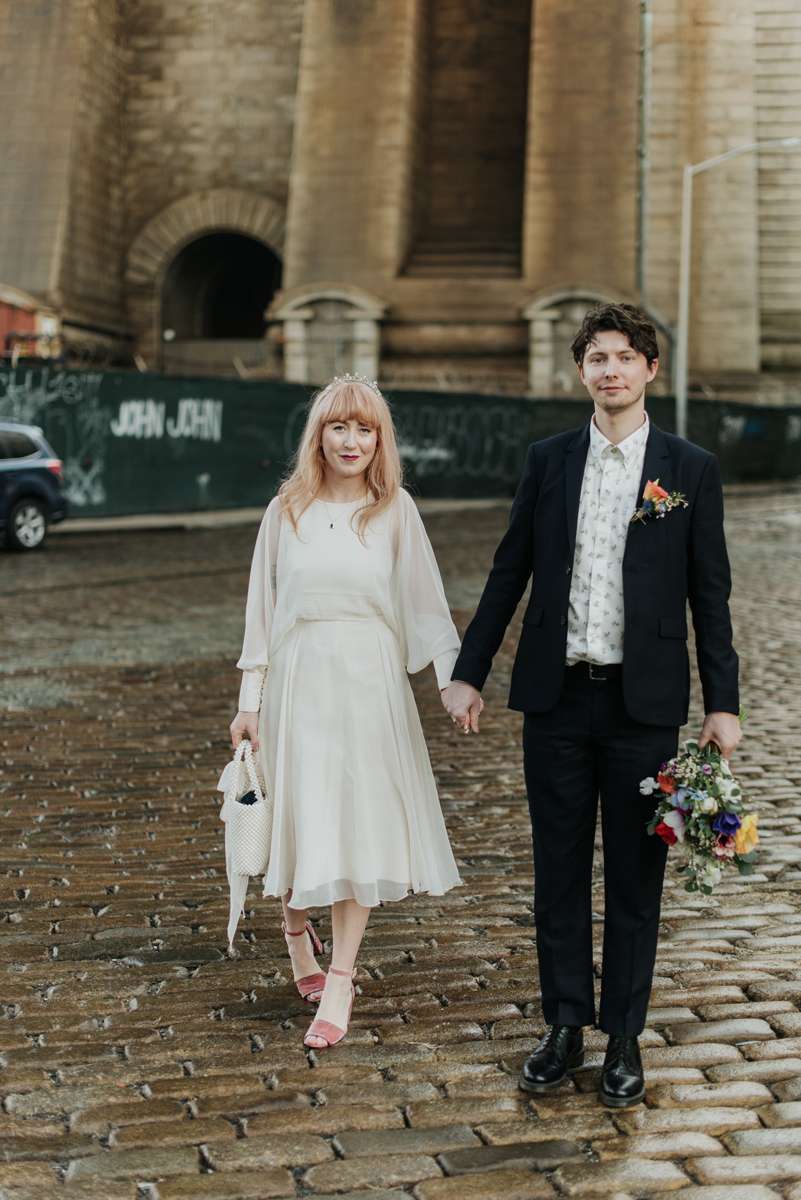 Of their £4000 budget their biggest expenses were their photographer and Alys' outfit. Her headpiece was £500 but it was exactly what she wanted. Her dress was £600 but she'd budgeted £2000 so technically she saved money. Obviously, not having anyone else to host, feed or entertain saved them a TON of cash.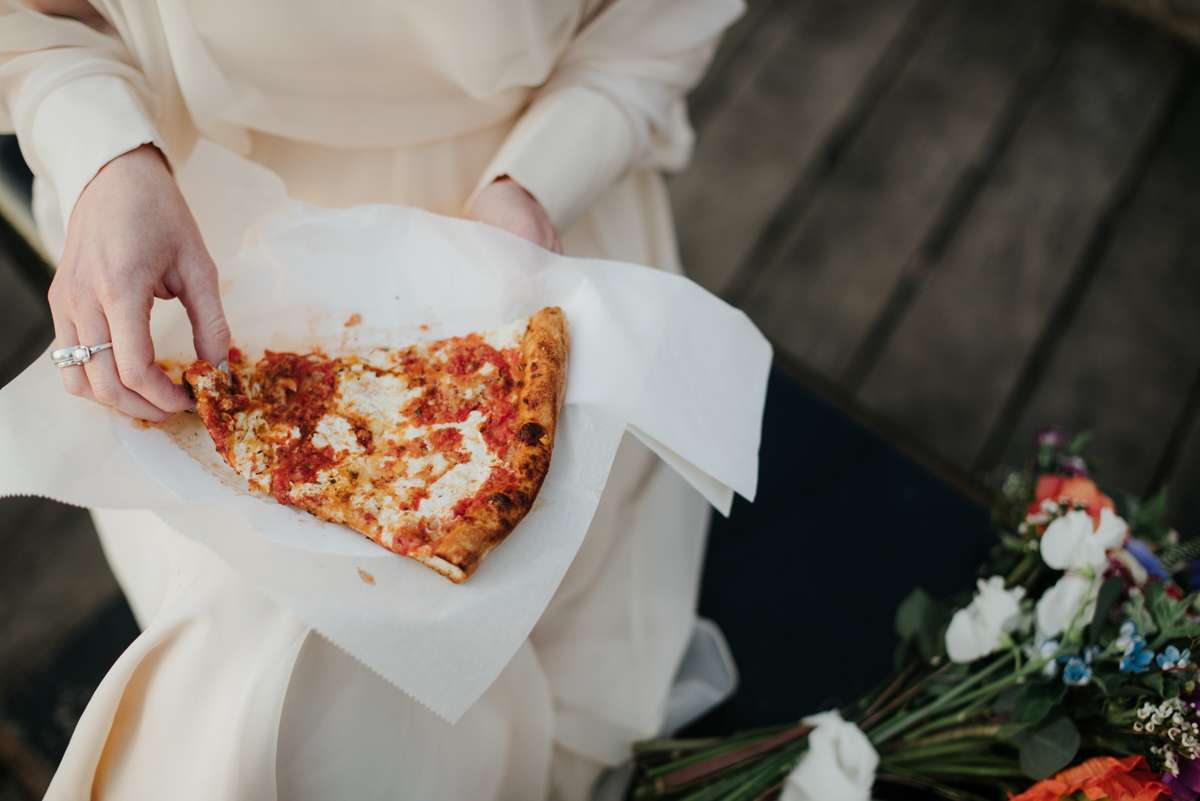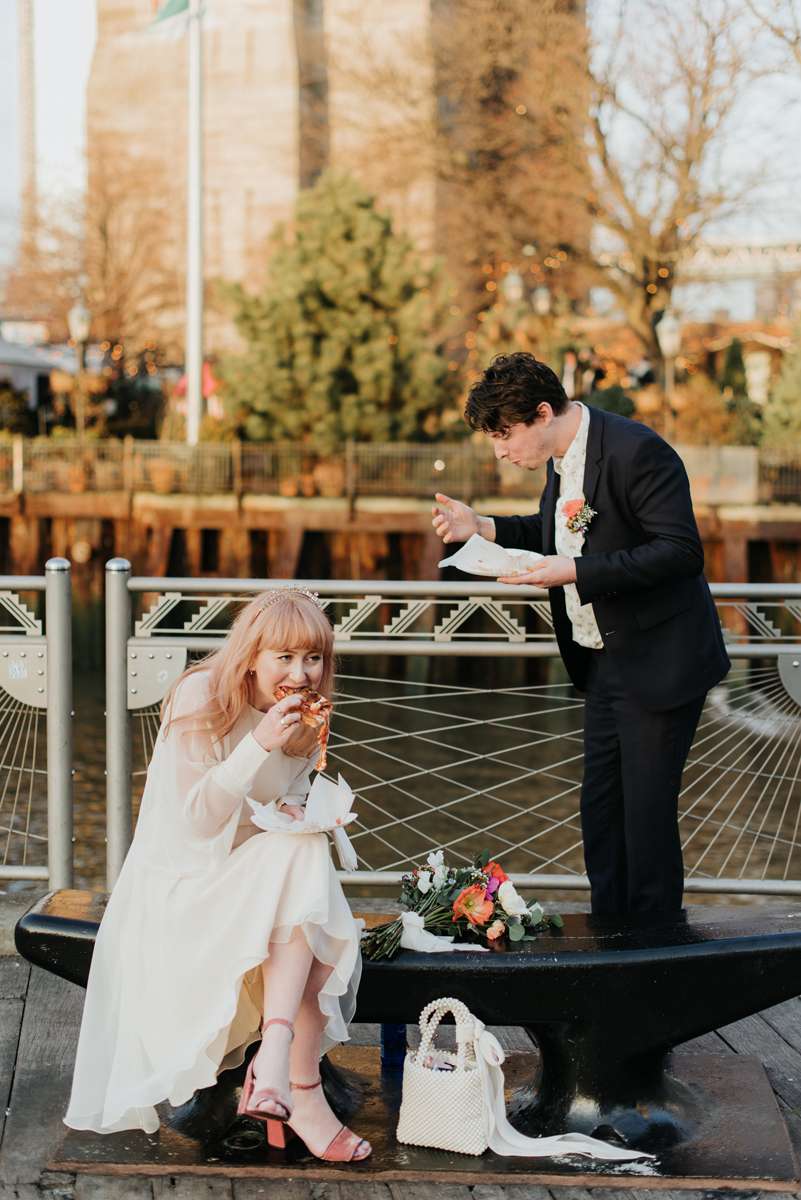 "The best thing about our wedding was keeping a massive special secret to ourselves. It made the whole experience more exciting! There's nothing we'd do differently. Our advice to other couples would be to do exactly what YOU want to do, you will never regret being selfish on your wedding day. Make it special for YOU as a couple! Also, if you slightly considering getting married in New York – go and do it… it's bloody amazing!