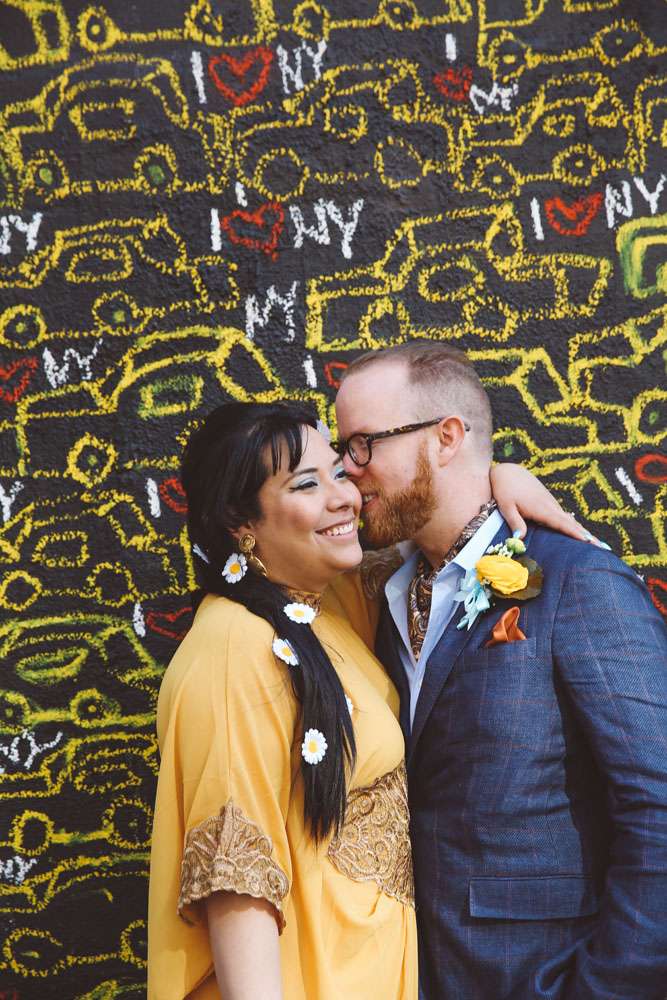 Karly and Richard's wedding was inspired by shotgun weddings of the late 60s and early 70s. They wanted their day to be as least wedding-y as any wedding could be, but still celebrate their marriage. They also planned everything in just eight weeks!
"We didn't have much time to plan our wedding", said the bride. "We decided eight weeks out that we would get married on April 11th. In hindsight, having a couple of more months would have been useful but considering the short time span, we managed to exceed our expectations of what we could achieve."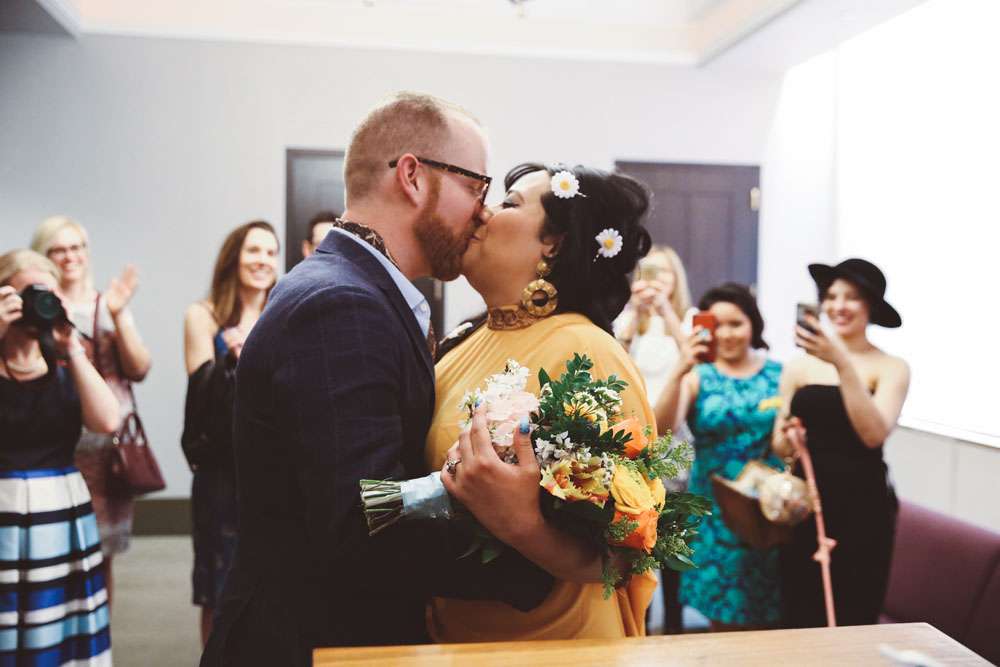 Their wedding ceremony was held at City Hall in New York. "We loved the idea of getting married at City Hall – a real New York experience. We wanted to get in and out and for it not to be a big event. The important thing for us was the reception and we chose a local restaurant that had a significant personal history for us. Bar Velo in Williamsburg is a small and intimate restaurant that could only accommodate the 20 people that we invited. It was perfect as it allowed us to have an intimate dinner with our close family and friends."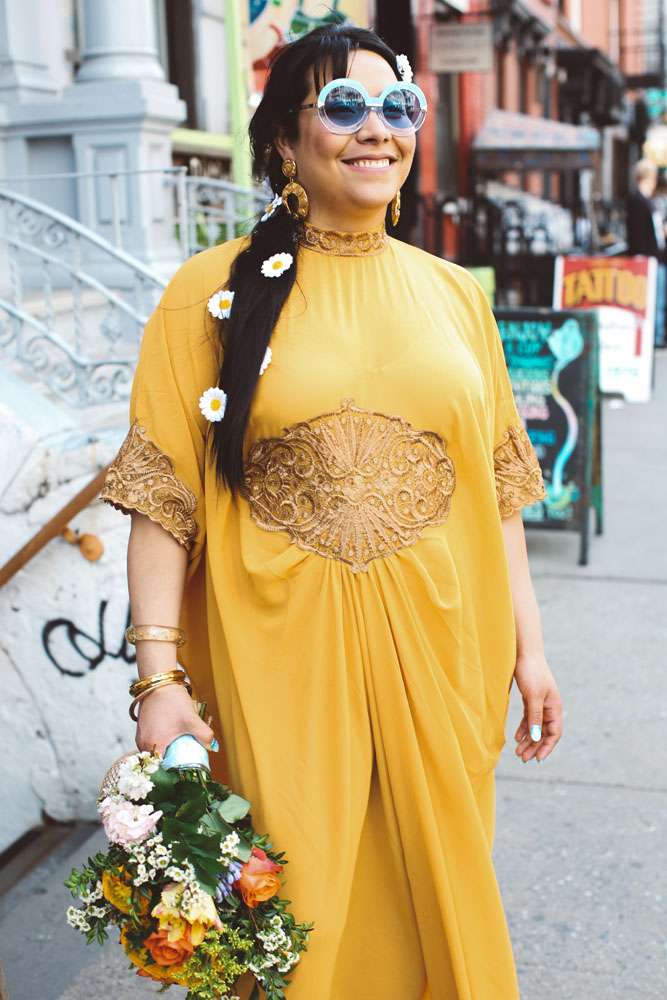 They forwent many of the traditional wedding elements which they found boring. They didn't wear traditional wedding attire, there were no bridesmaids or groomsmen, and they didn't do a first dances or have any speeches. They also kept the wedding secret from most of their friends and extended family as they wanted to have a small and intimately personal wedding… Almost as if they had eloped but with just a few of their family and close friends to celebrate with.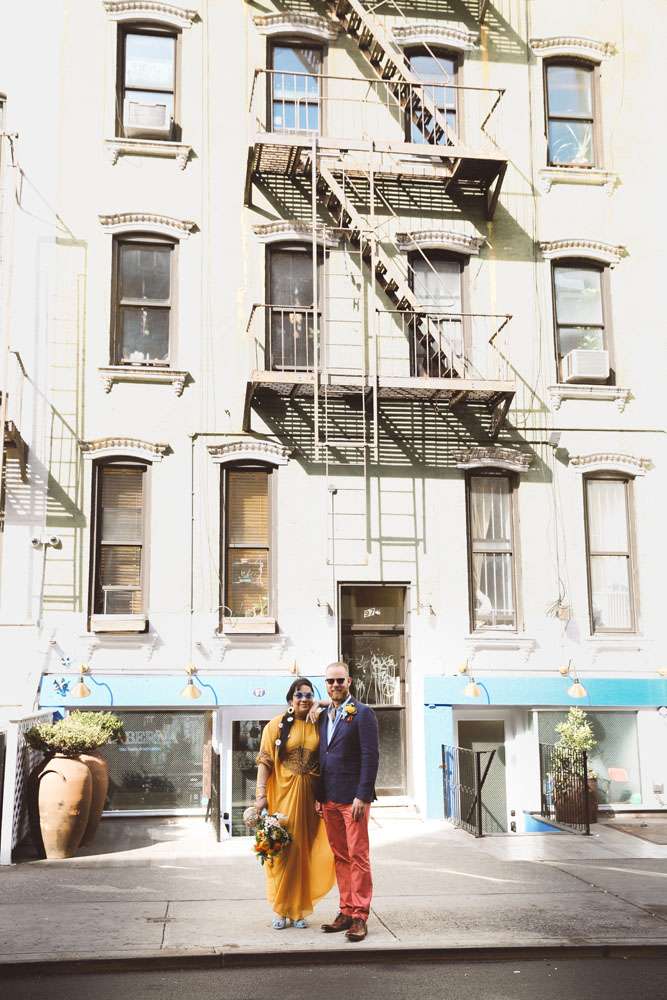 "The most memorable part for me was waiting on the City Hall steps and seeing Karly arrive", Richard explained. "She looked so beautiful and perfect in her yellow kaftan stepping out of a yellow cab."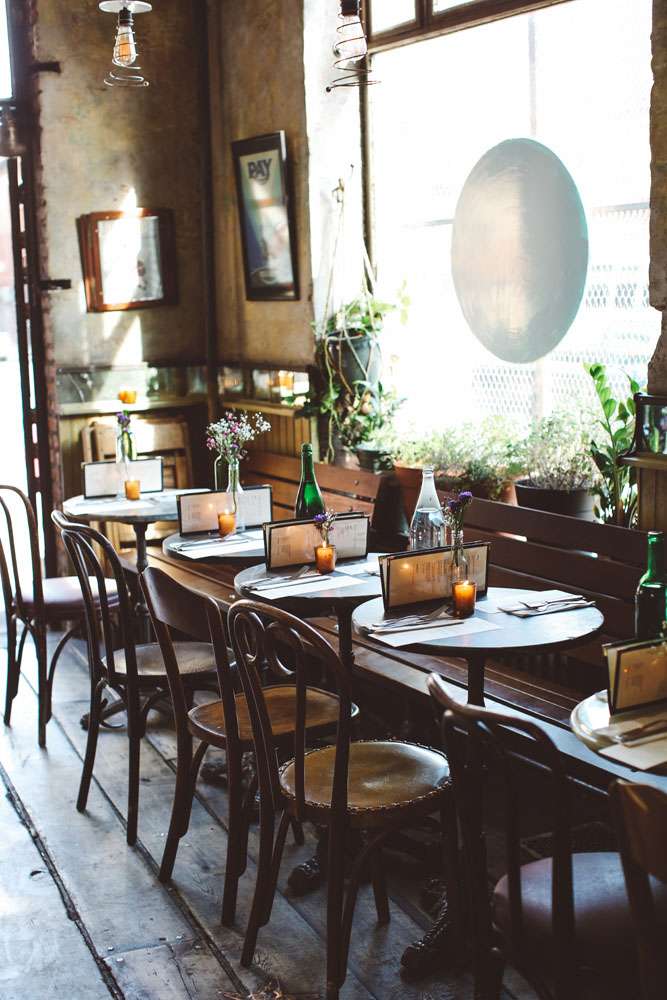 While their biggest expense was their venue, they saved money on Karly's wedding dress. My dress was the least expensive thing at the wedding at only $38!" she said. "But I managed to buy three pairs of expensive shoes to make up the difference!"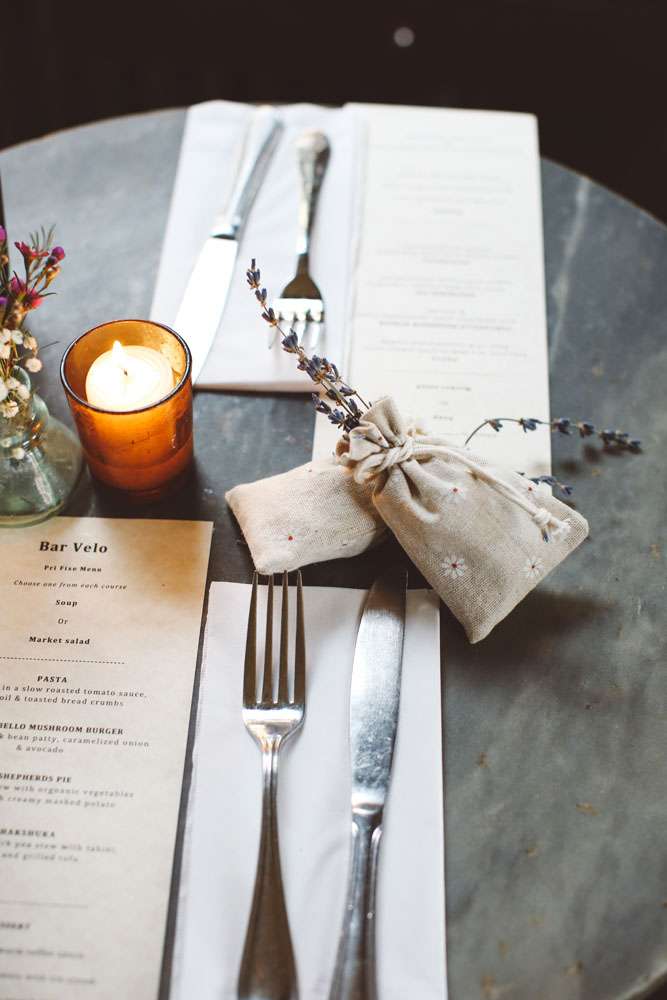 "Our advice for future brides and grooms is stay true to your yourselves. Wear, feel and do the things that represent your lives together. Just because it's a wedding doesn't mean you have to do things that make you uncomfortable."