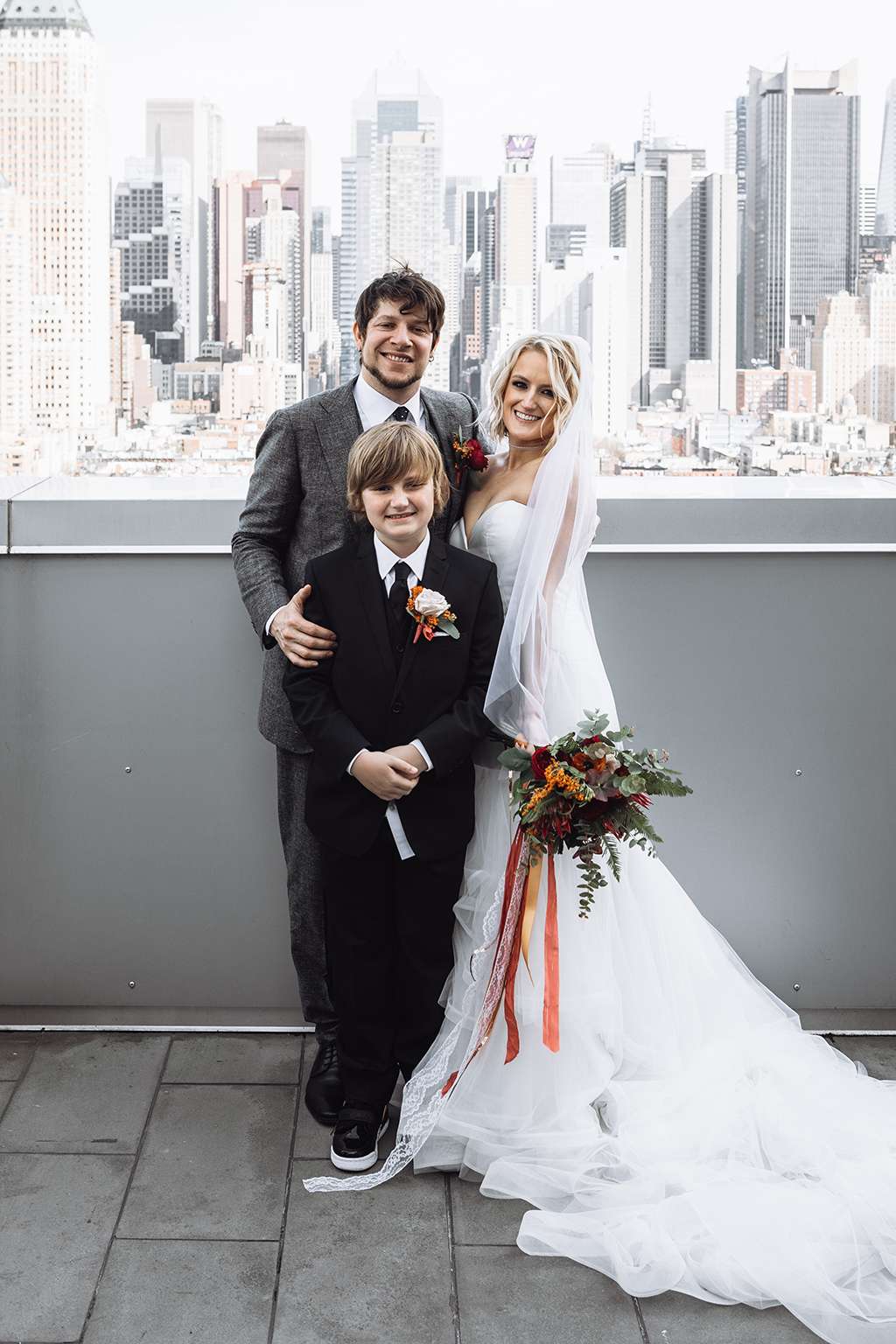 Lauren and Charles first visited New York on their first trip as a couple, a few months after they started dating. It was on this vacation that they fell deeply in love with both the city, and each other – so hosting their wedding in NYC was the only way to go! They love sitting in coffee shops, going to bars and restaurants, and just walking the streets til they're exhausted and lost. "It's the greatest city on earth, and we wanted our wedding to capture that energy," said the bride.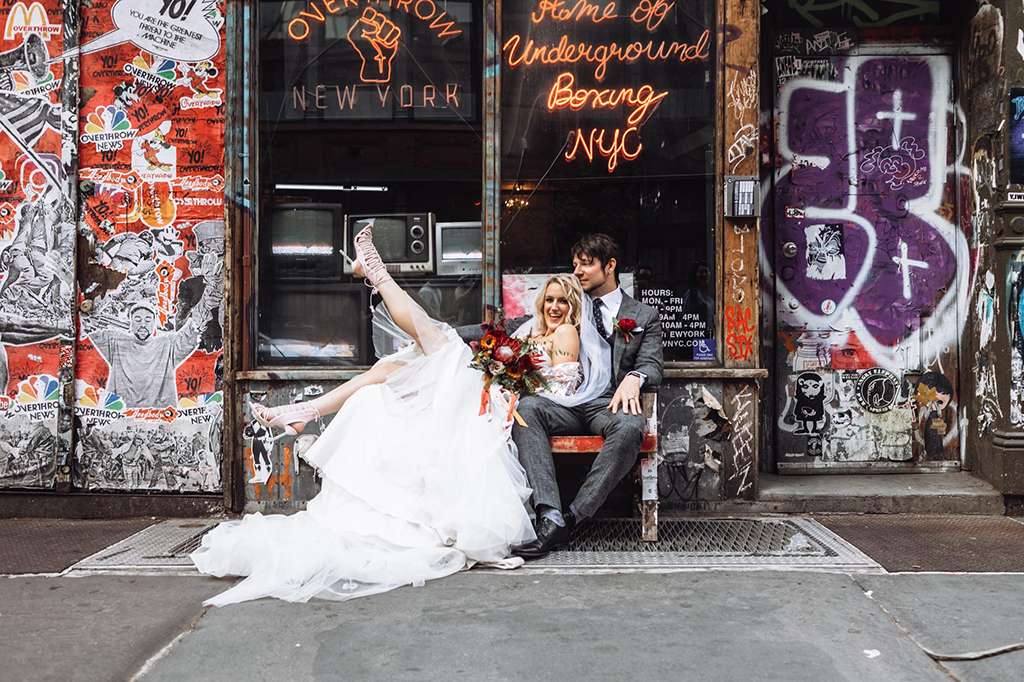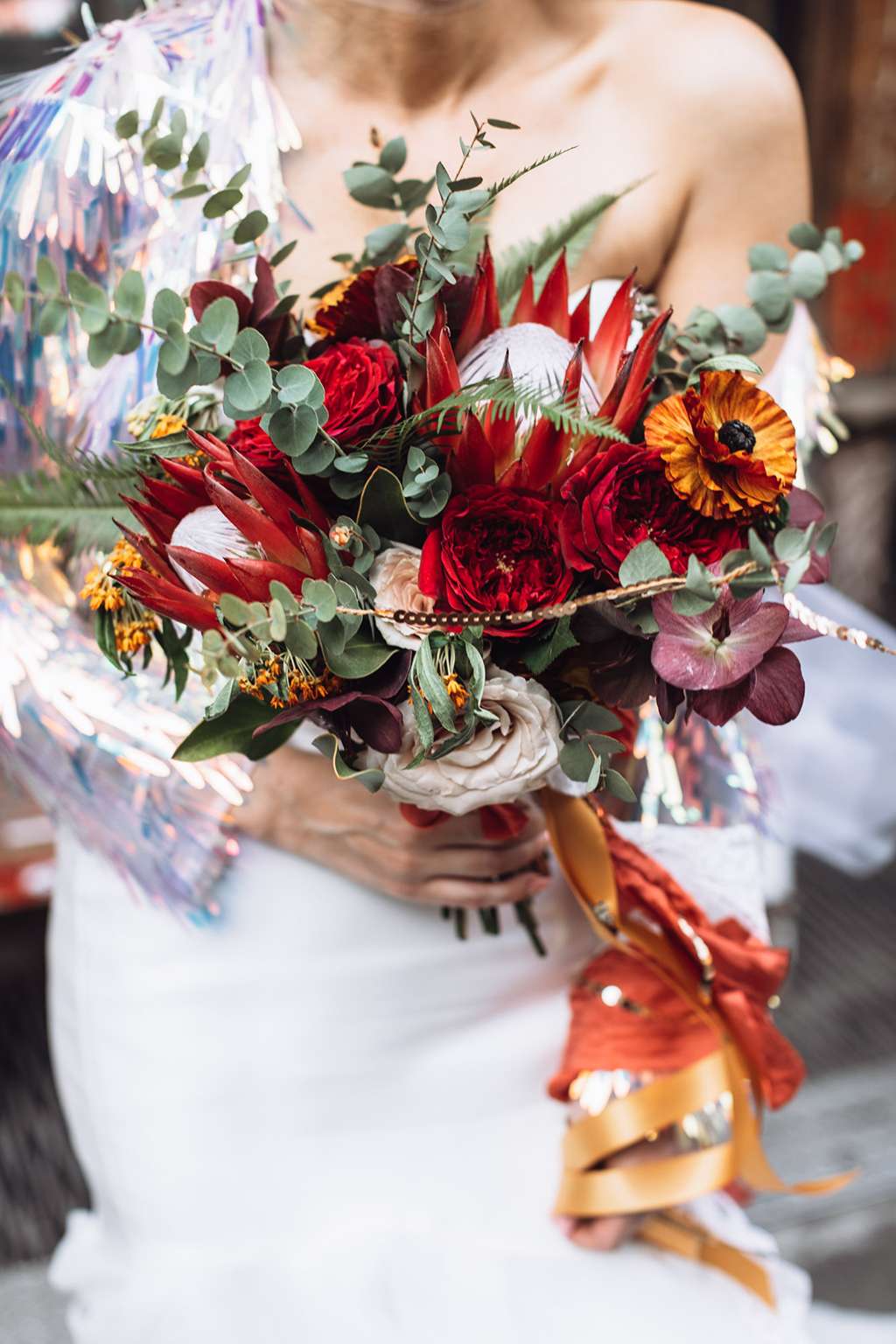 They spent about five years engaged – life got in the way, they took the advice of enjoying the engagement period to heart, etc – they'd always joke about how they should just run away and elope to NYC so one day, Charles surprised Lauren with tickets to the city,.. AND tickets to Paris for their honeymoon after. What a romantic!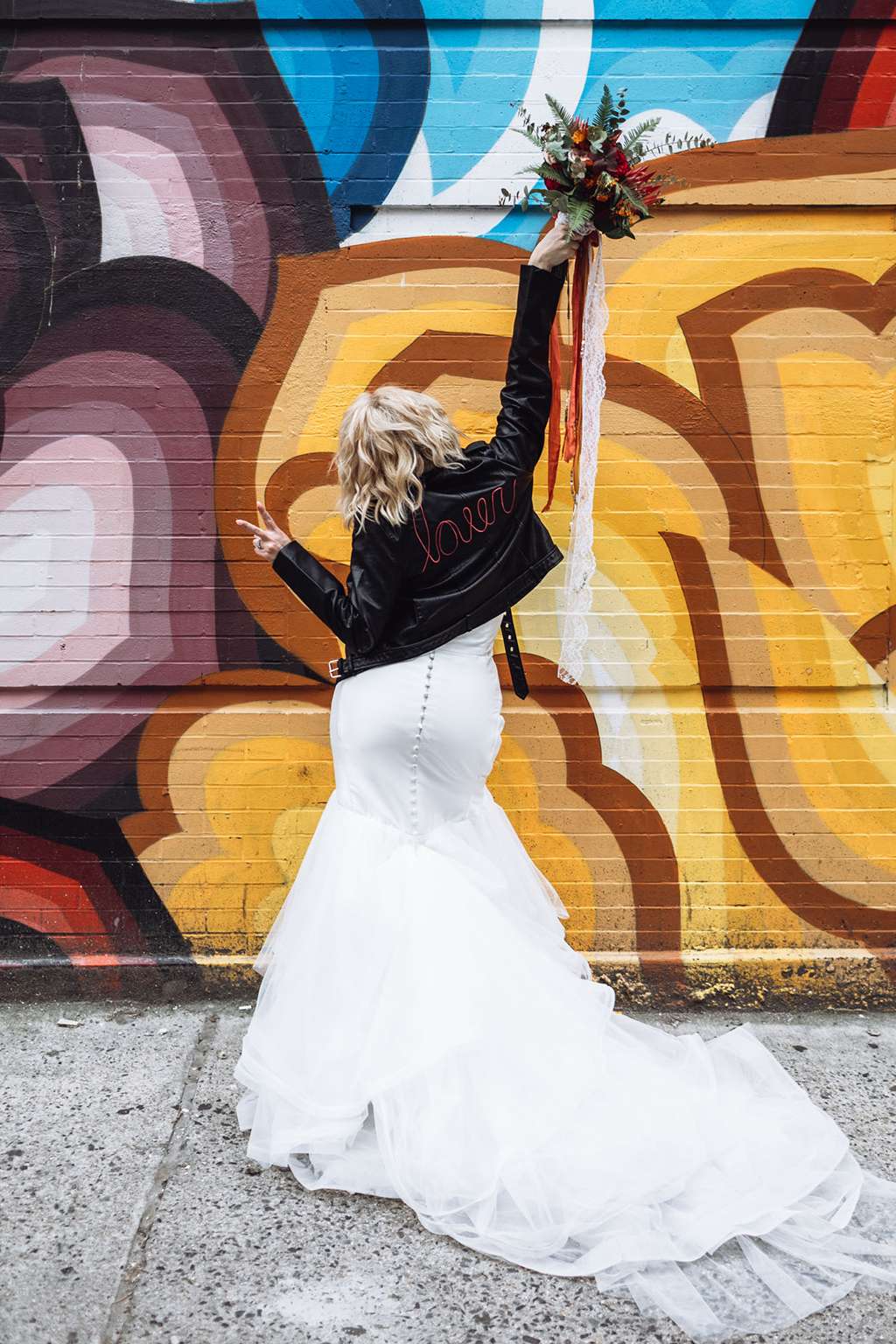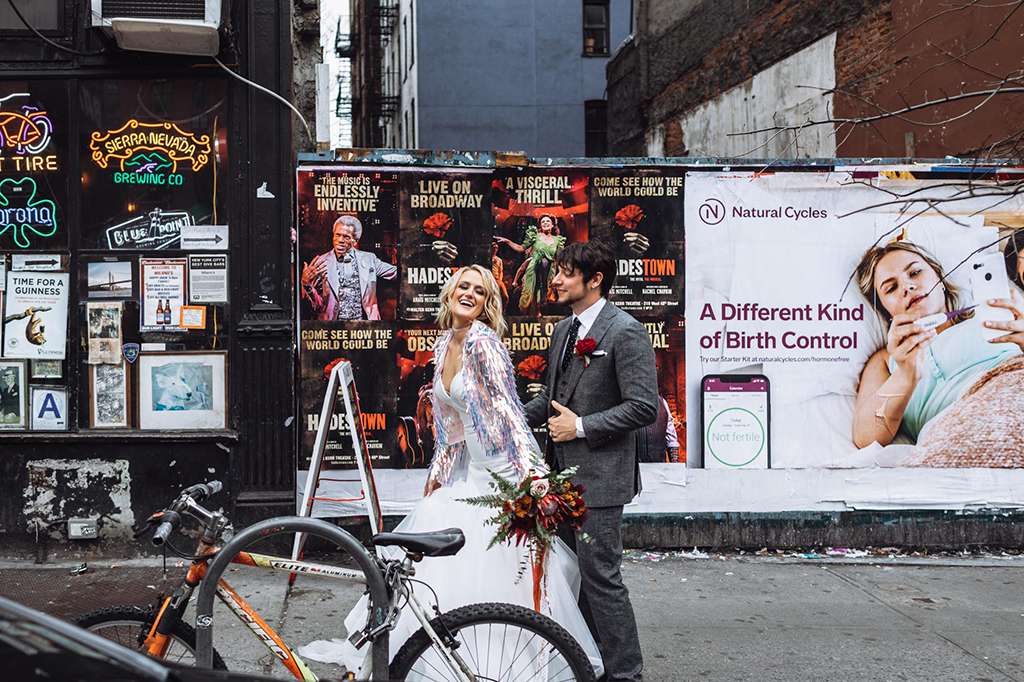 As relaxed, fun-loving people that care for their friends and family fiercely, it was clear to Lauren and Charles what would be important to them for their day. They didn't want a traditional reception, a wedding party, a bouquet toss or all that jazz. They wanted their wedding to be all about the celebration of their union, the people that they love, and the city that they love. They only invited their immediate family and closest friends, put a glass of champagne in their guests hands and gave them a beautiful view of the greatest city on earth.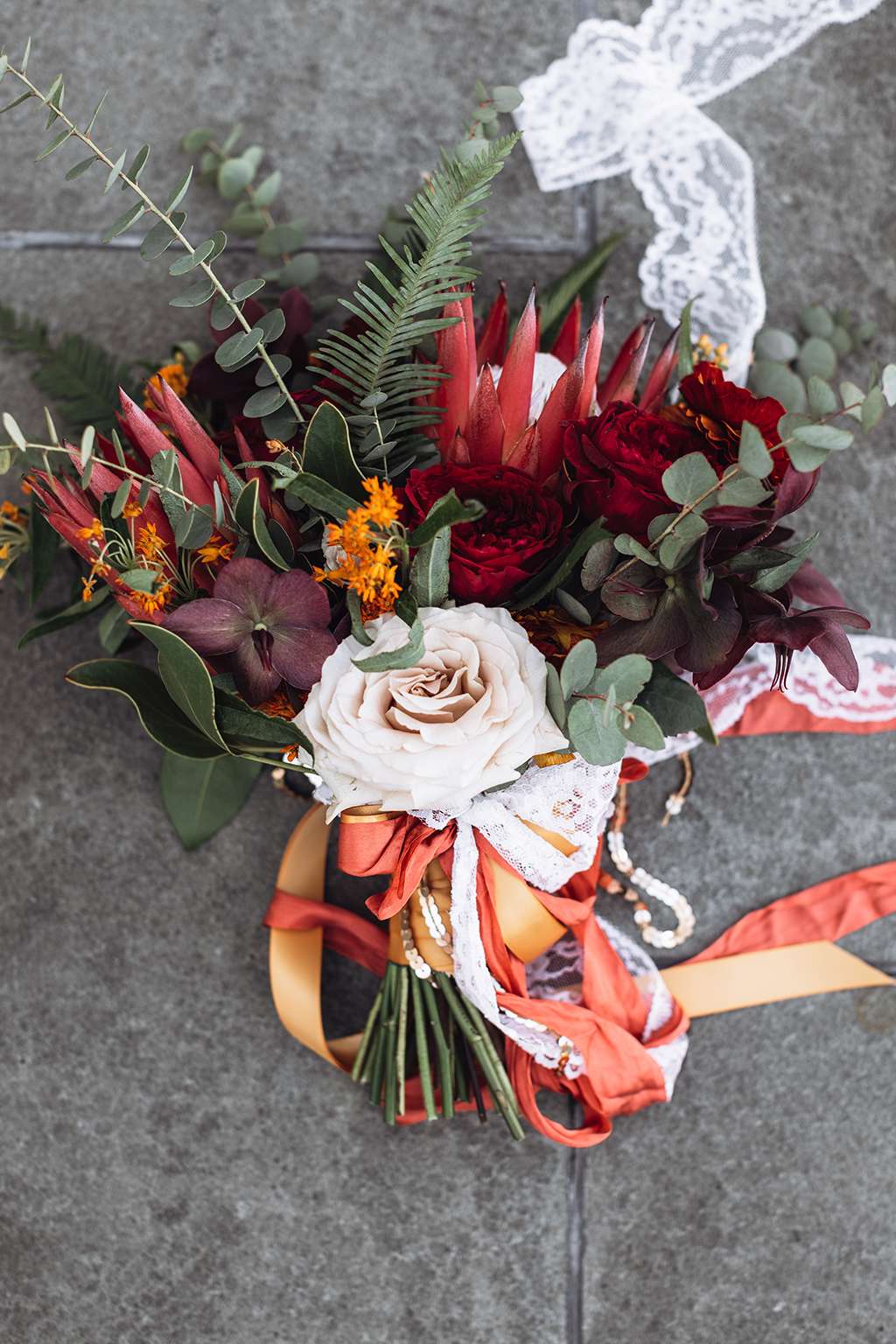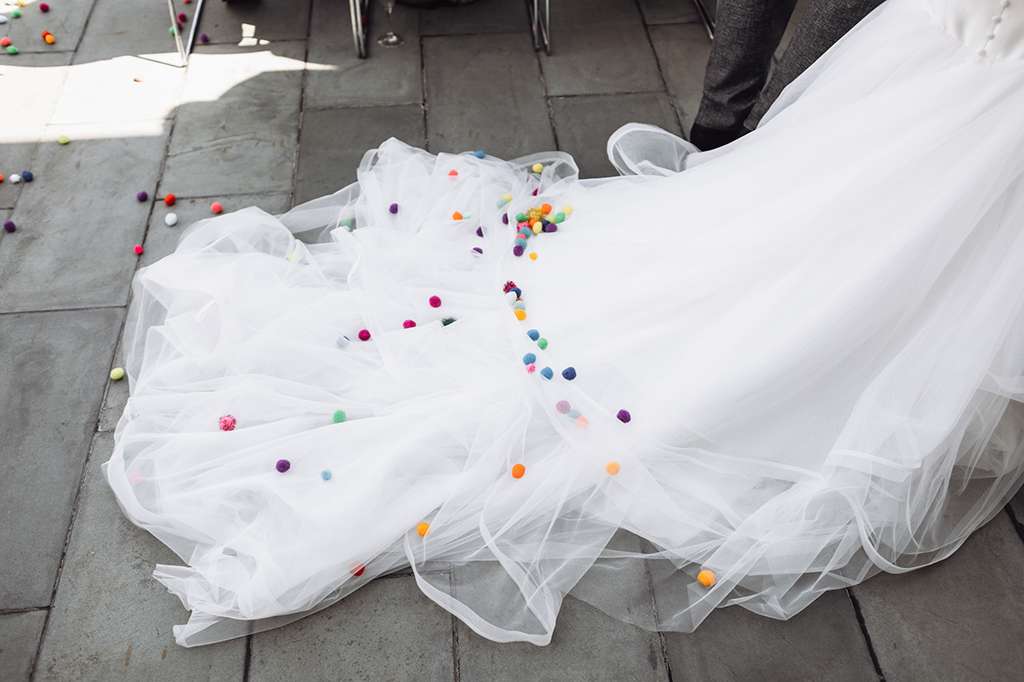 Their ceremony was officiated by Charles' brother – he shared hilarious and intimate details of Lauren and Charles' lives, and the couple then eschewed traditional vows in favour of writing their own promises and affirmations to not only each other, but also Lauren's nine-year old son. Instead of confetti, Lauren chose a rainbow assortment of small pom-poms to toss in the air as we walked down the aisle. Then, coming from a very musical family and background, Charles surprised Lauren with a performance of  Ben Folds' The Luckiest directly following the ceremony. He was accompanied by two brothers on guitar and violin, and Lauren's son on the drums.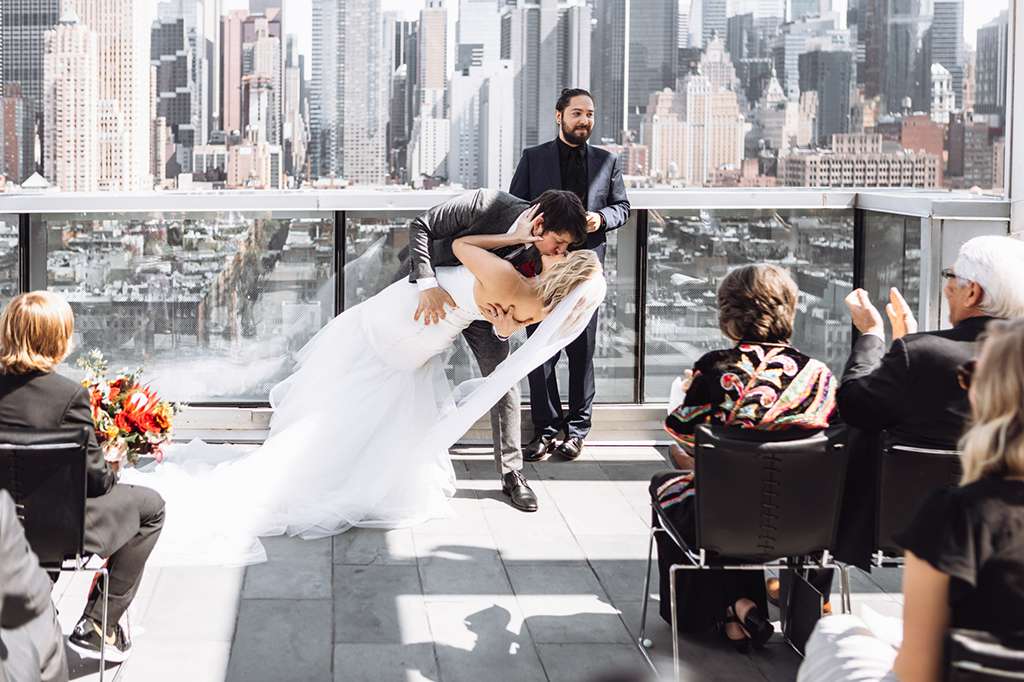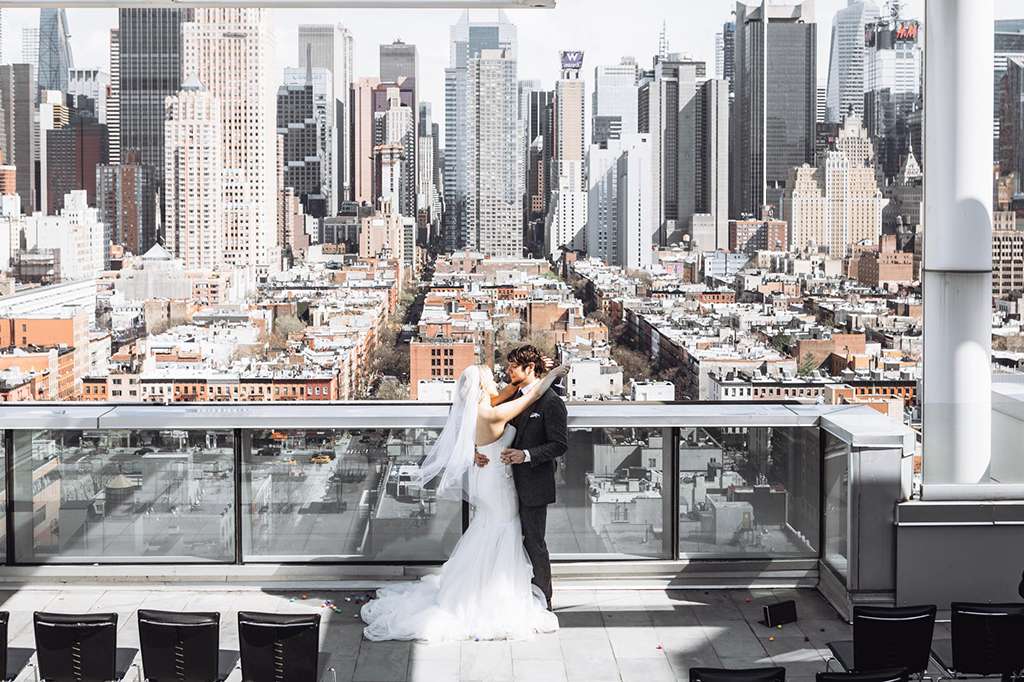 After their rooftop ceremony, the couple took an adventurous afternoon to partake in their favourite New York past-time – hitting up the streets! Lauren donned comfy shoes and a sparkly jacket, and the couple spent the afternoon dancing, laughing and kissing all around the streets as husband and wife. "I didn't want those moments to end," said Lauren. "Being congratulated left and right by passers-by, entire bars "wooo!-ing" at us as we walked by…the city was full of love that day and we'll forever cherish those moments."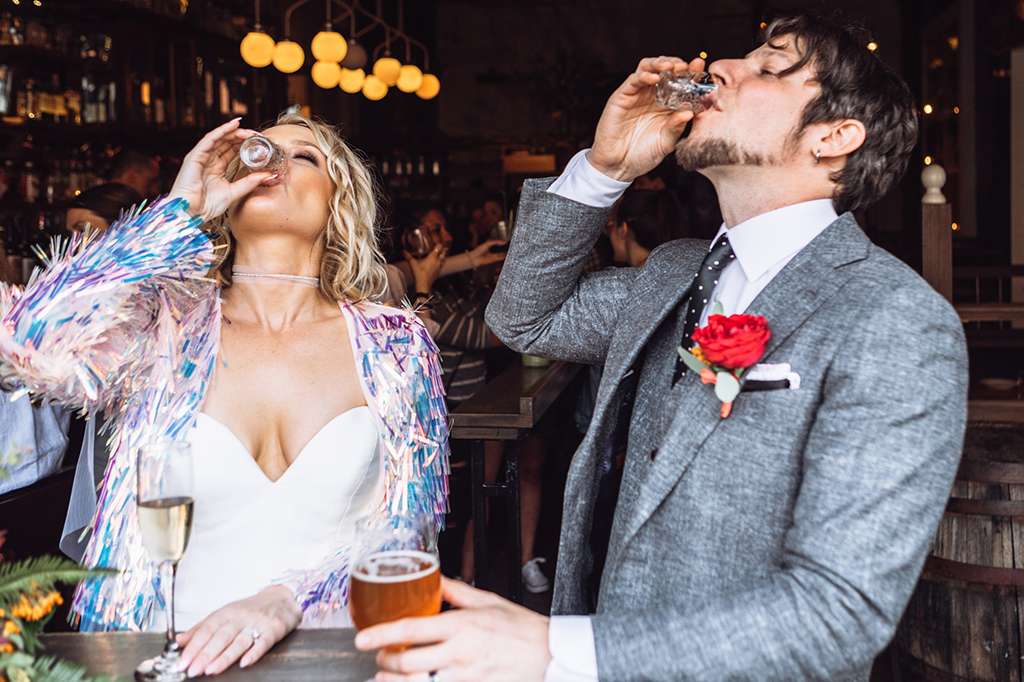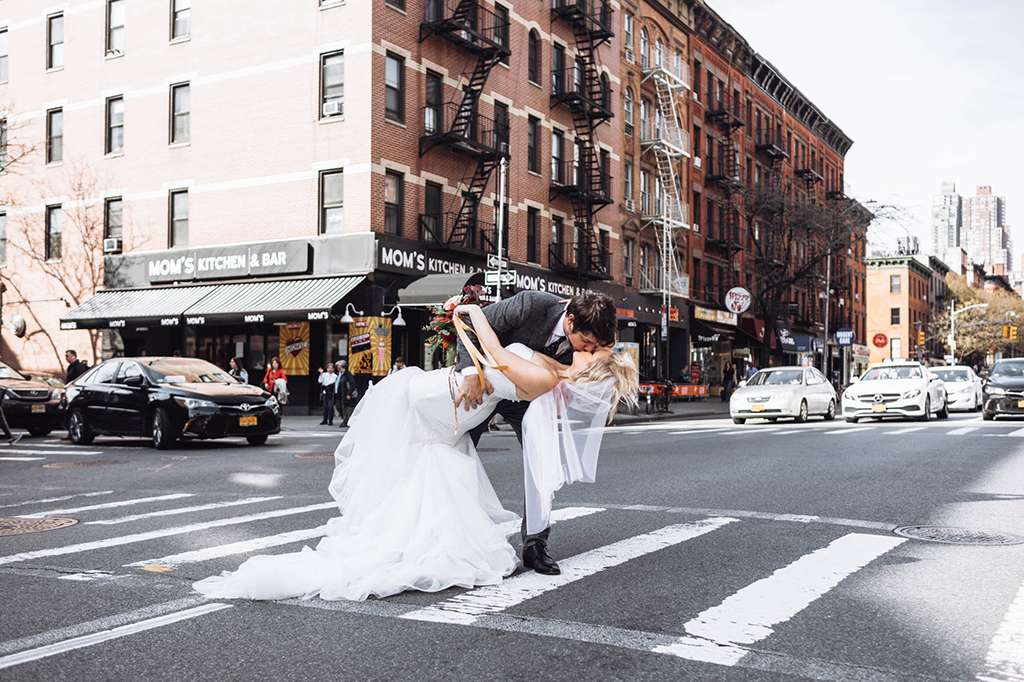 One of the pitfalls that can come with an elopement or out-of-town wedding is the logistics of organising all the different vendors – Lauren and Charles chose their vendor team as one all-inclusive package. While this was their biggest expense, it was worth it for the couple. "By booking with them, we were able to secure hair, make up, flowers, a coordinator, photographer, videographer, musician, transportation… They were worth every last penny. They were such a passionate group of people. They all love their craft and were damn good at it."