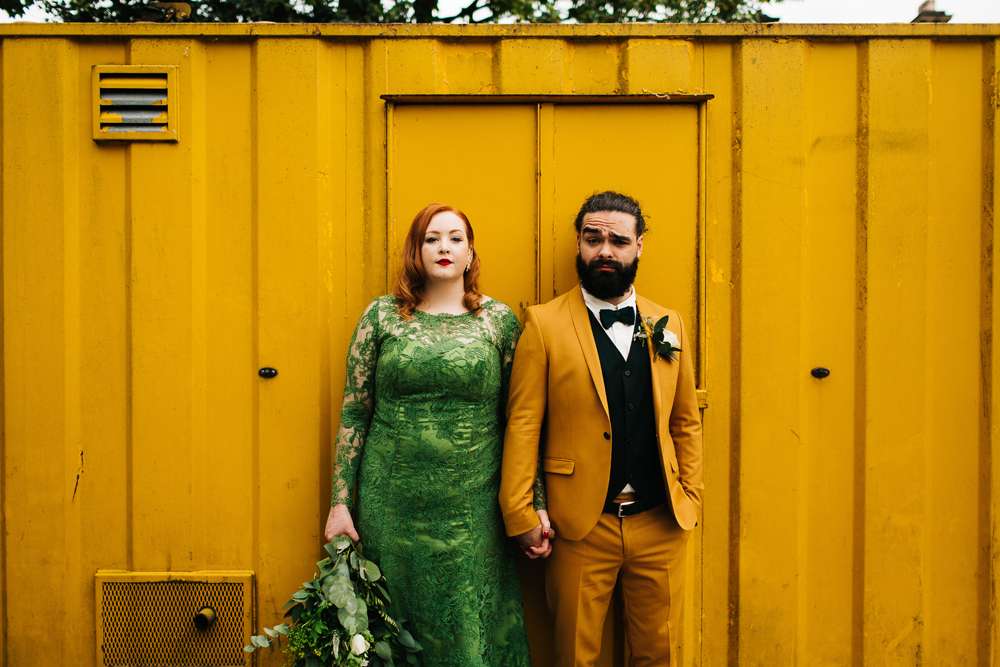 Faye and Lewis were married at Victoria Hall, Saltaire in West Yorkshire in May. They wanted a laid back day, with lots of colour (their favourites being green and mustard). In fact most things were chosen because they worked with the bride's red hair!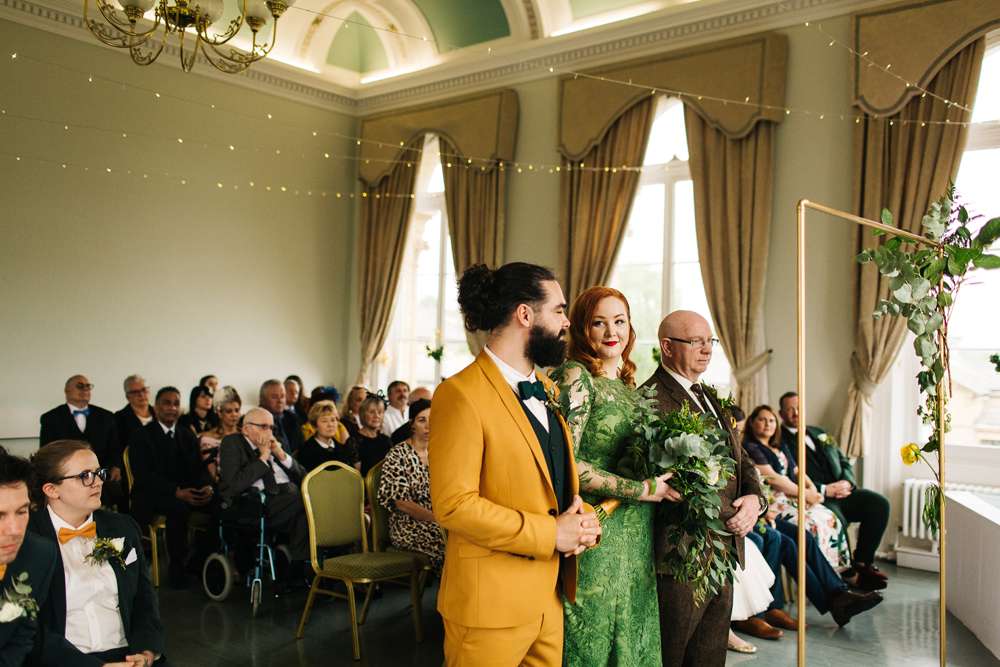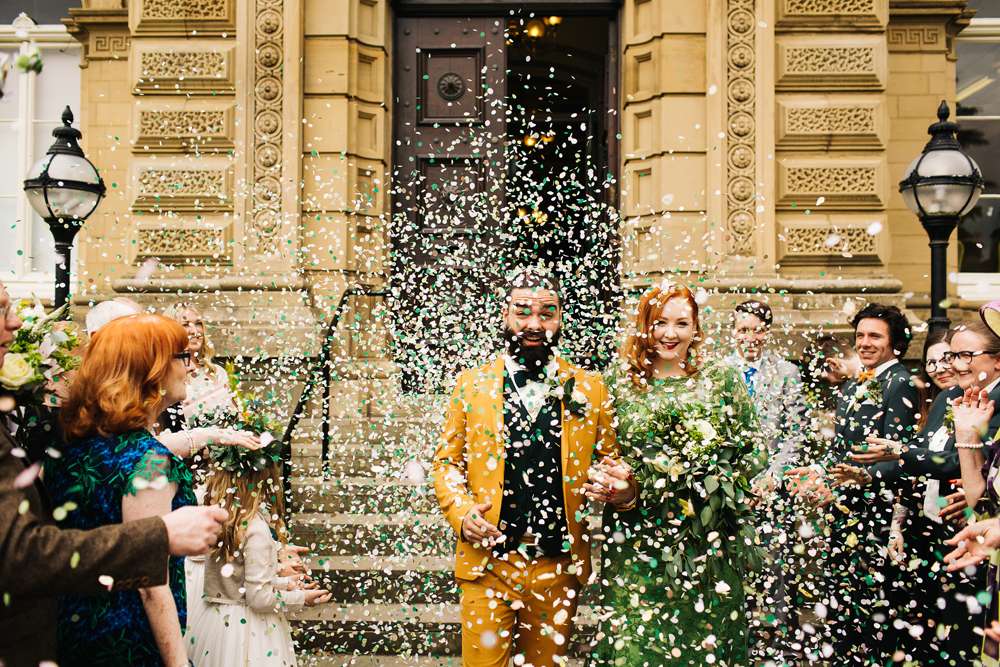 Their venue, Victoria Hall, is a heritage site and already such stunning building that it didn't need much extra decor. However they did custom make a ceremony arch from copper piping. They kept things simple in their reception room too, using tables and chairs provided by the venue, just adding green table runners and gold sprayed jars and candle holders.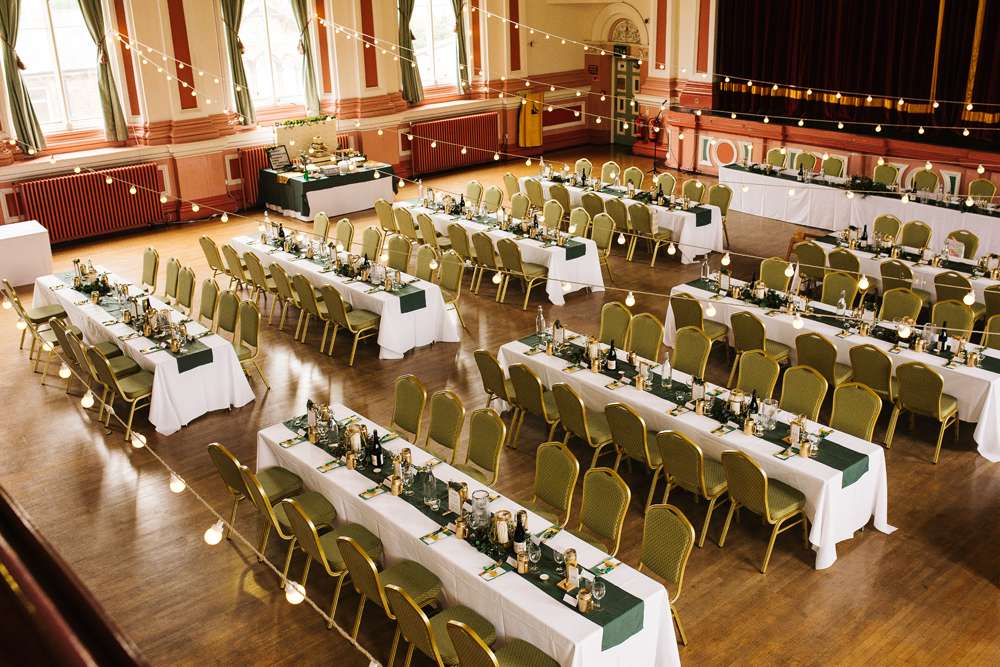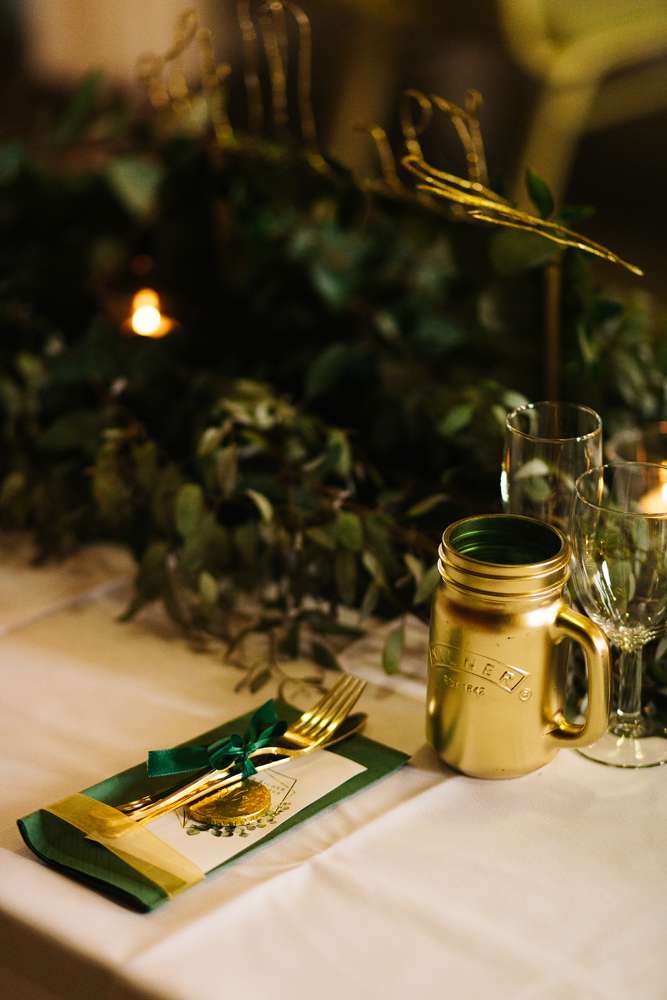 "Because we had a small budget, the wedding was very DIY", said Faye. "I made everything out of copper piping, faux eucalyptus and sprayed most things gold. The cake was made by the mother of the groom. The biggest expense was the venue itself. We had a look round and fell in love with its character and of course the colours were perfect for our theme."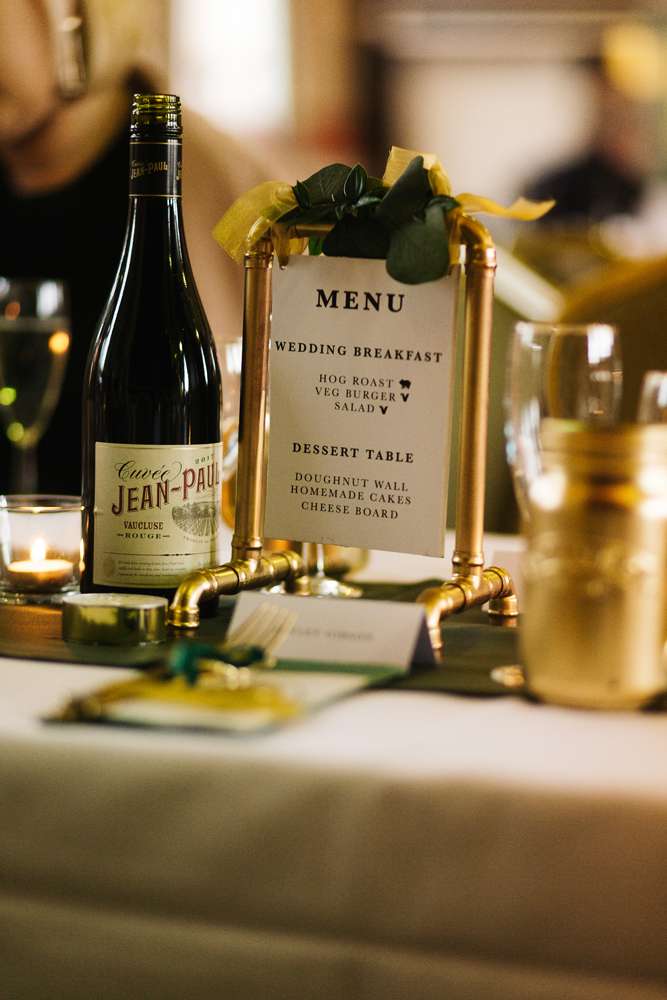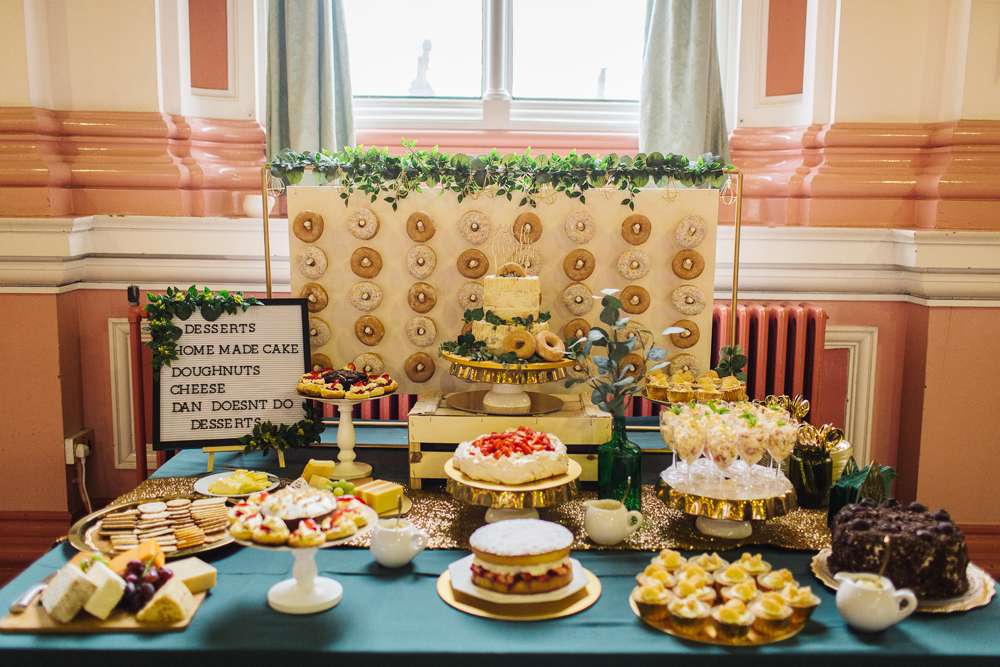 Faye's emerald green dress was made by Leading Ladies to her own spec, and from fabric she bought from Joel & Sons in London. Lewis' mustard suit came from Twisted Tailor. The bridesmaids were in gold sequin gowns from Diva.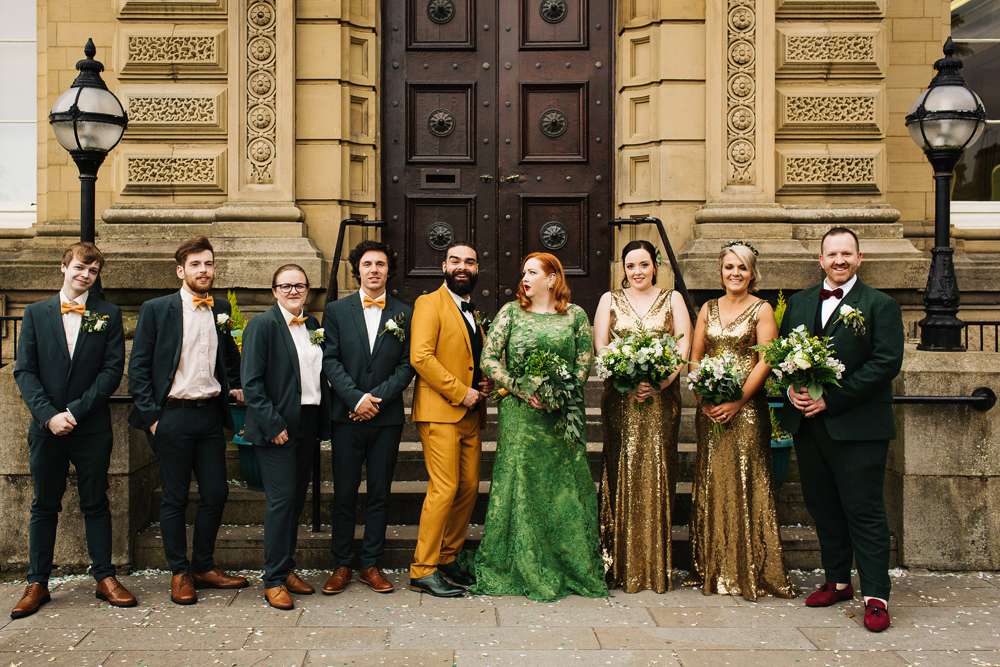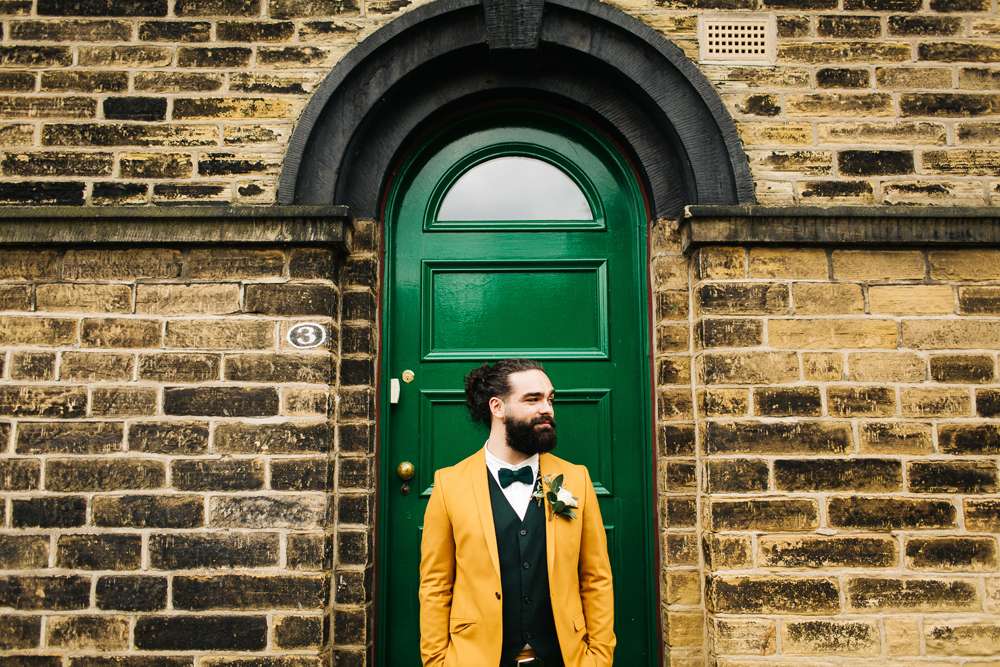 "The best thing about our wedding was creating something that was just for me and Lewis. We loved seeing it come together slowly over time and choosing things that represented our personalities. It was hard sometimes to keep on stamp on things without upsetting family members or getting rid of too much tradition but in the end I think we achieved it!"