Kayleigh and Darren are very family orientated, so when it came to planning their May 2019 wedding they knew they wanted a venue where the children could have as much fun as the adults!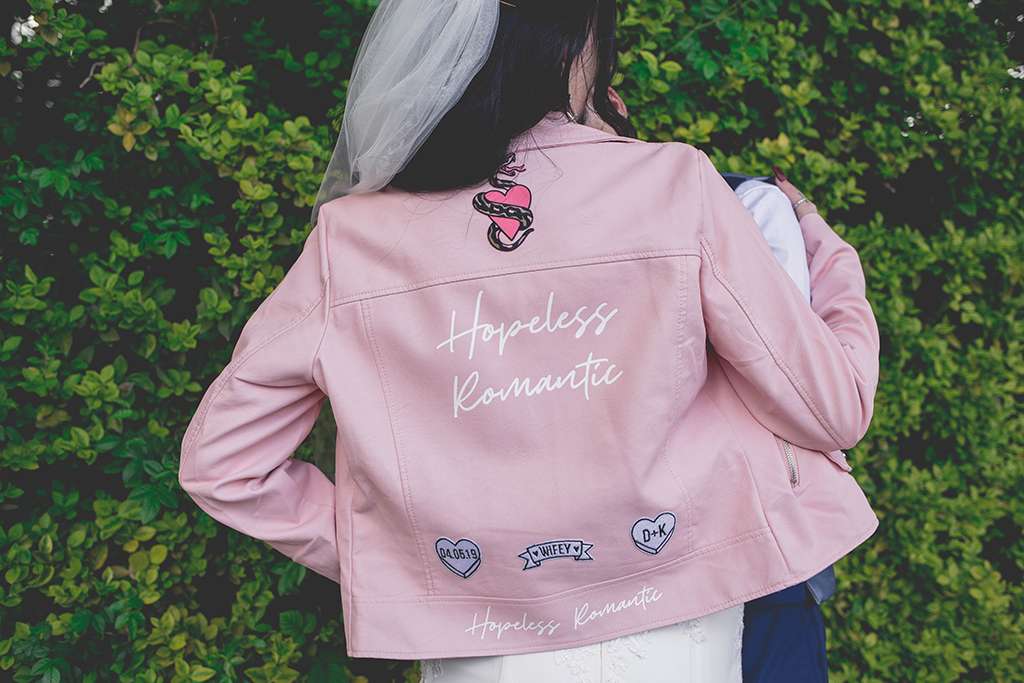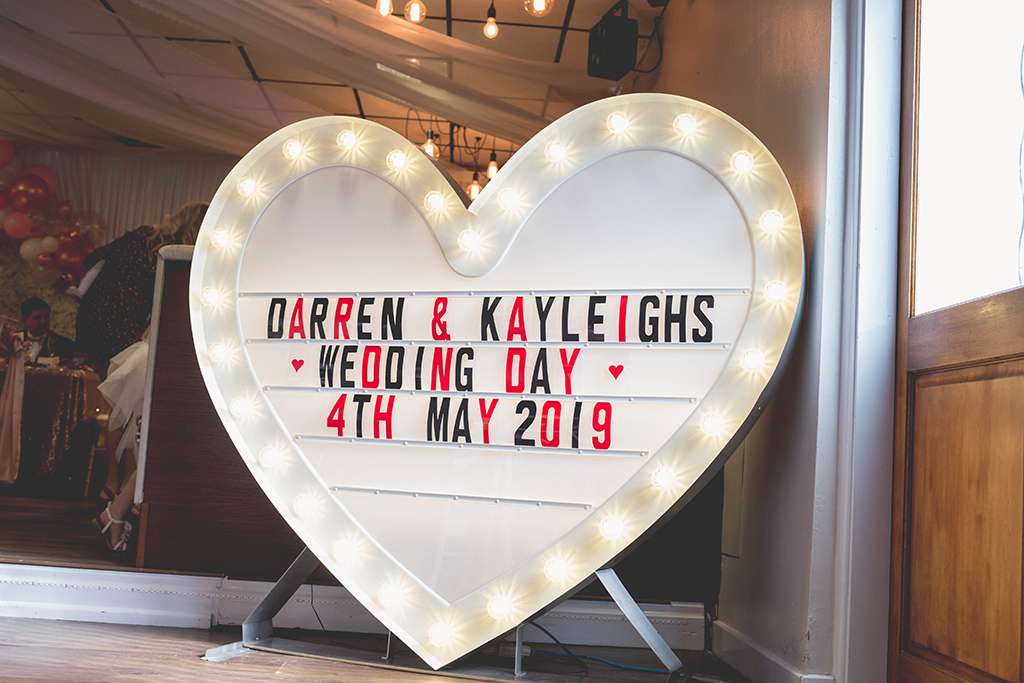 Armed with a budget of £10,000 they set about finding a venue, and settled on Valentino's in Liverpool. A function suite owned by venue dressers, it was the perfect place for their relaxed day as they didn't want anyone feeling like they had to follow their child around all day constantly in fear of breaking an antique. As a non-wedding specific venue they were super flexible which suited what Kayleigh and Darren wanted down to the ground – a big party to celebrate them exchanging vows!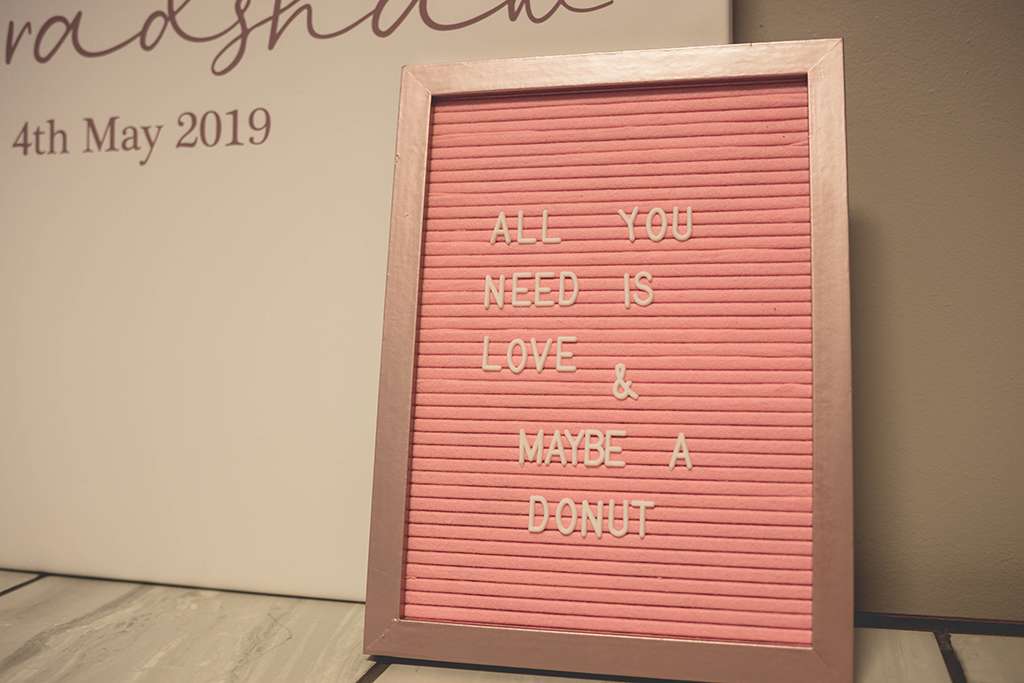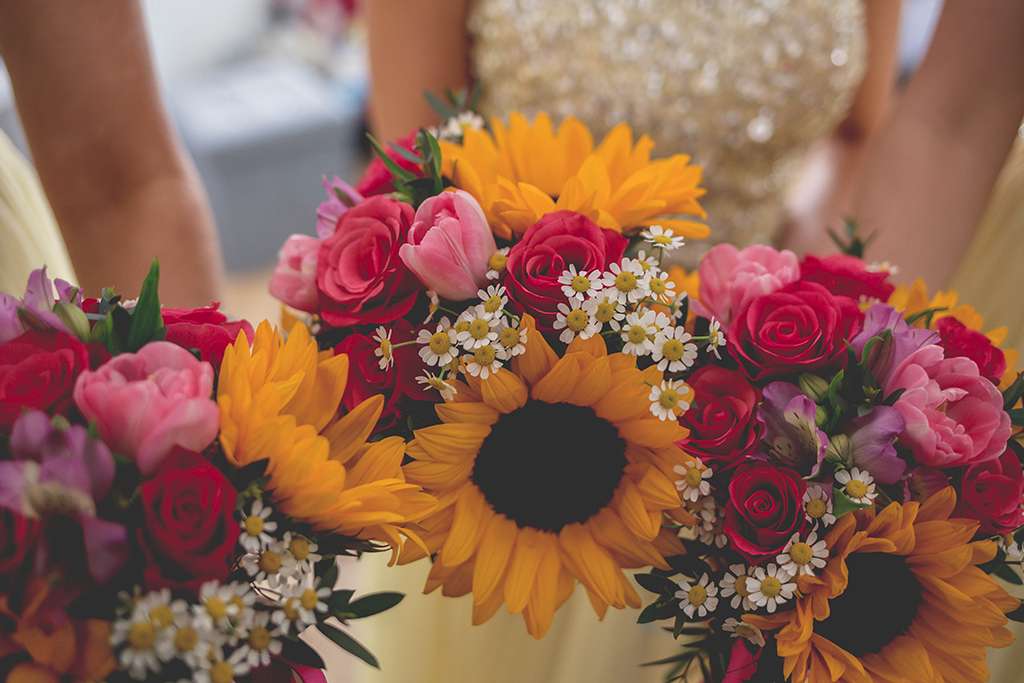 They opted for a fuss-free ceremony at a register office local to them; they had Fleetwood Mac, Elton John and Queen playing along with a short and simple ceremony. Kayleigh and Darren chose not to write their own vows as they both knew what the other felt and had already expressed it to each other privately. Kayleigh's eldest son walked her down the aisle, which was a very special moment for her.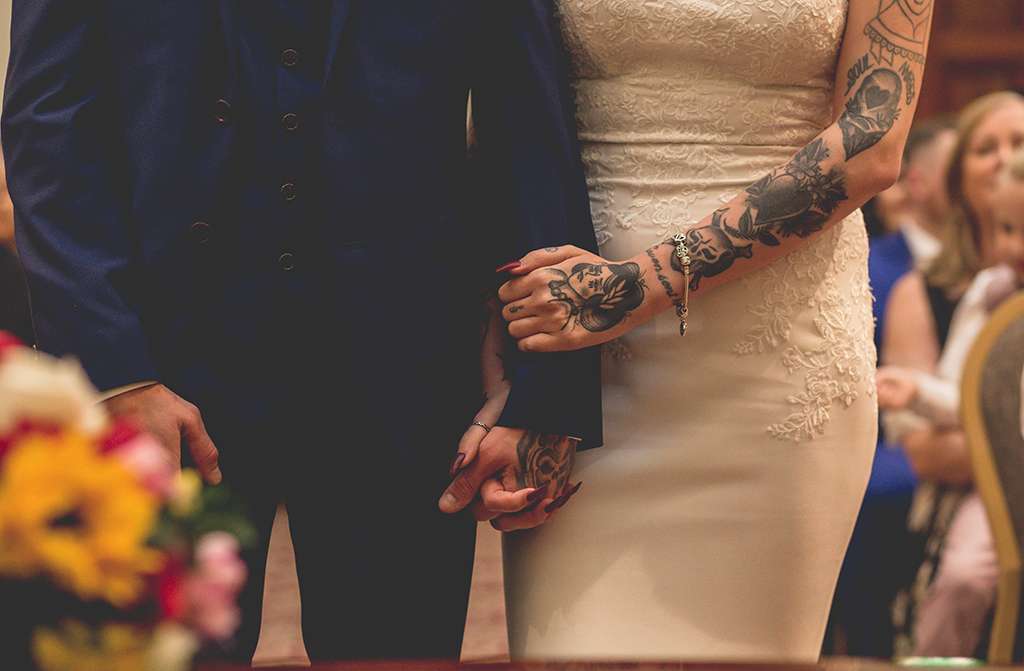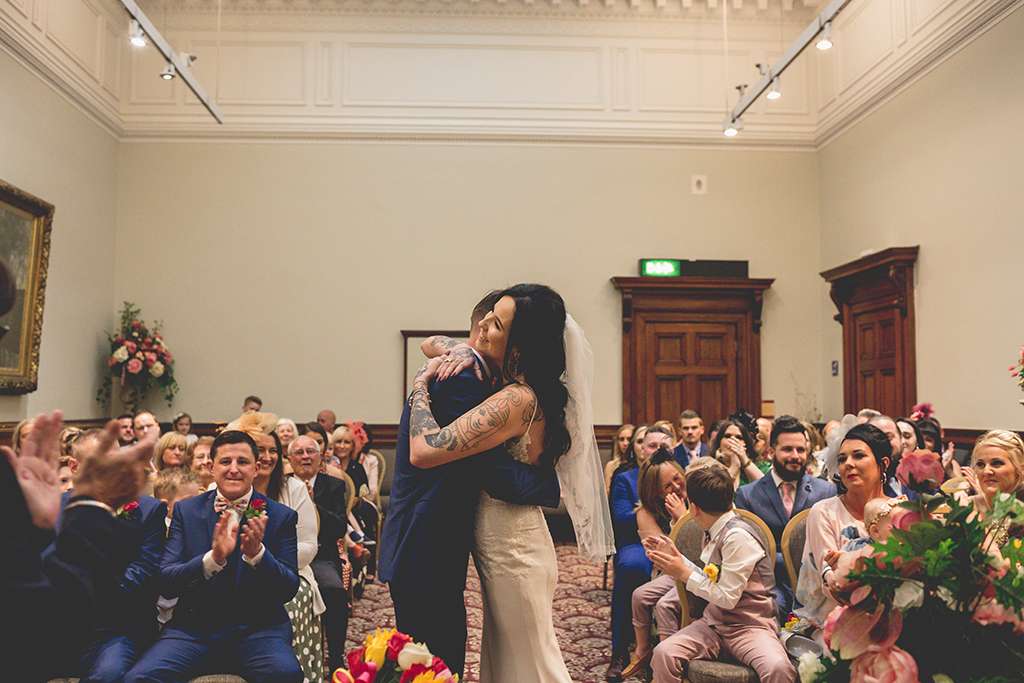 The laid-back theme continued with their reception – they didn't want a sit down meal with any fuss, instead opting for bacon and sausage butties for their wedding breakfast and late-night food of pizza and curry! They had donuts over cake as a nod to their first date, and a live singer as well as a DJ to really get the party started.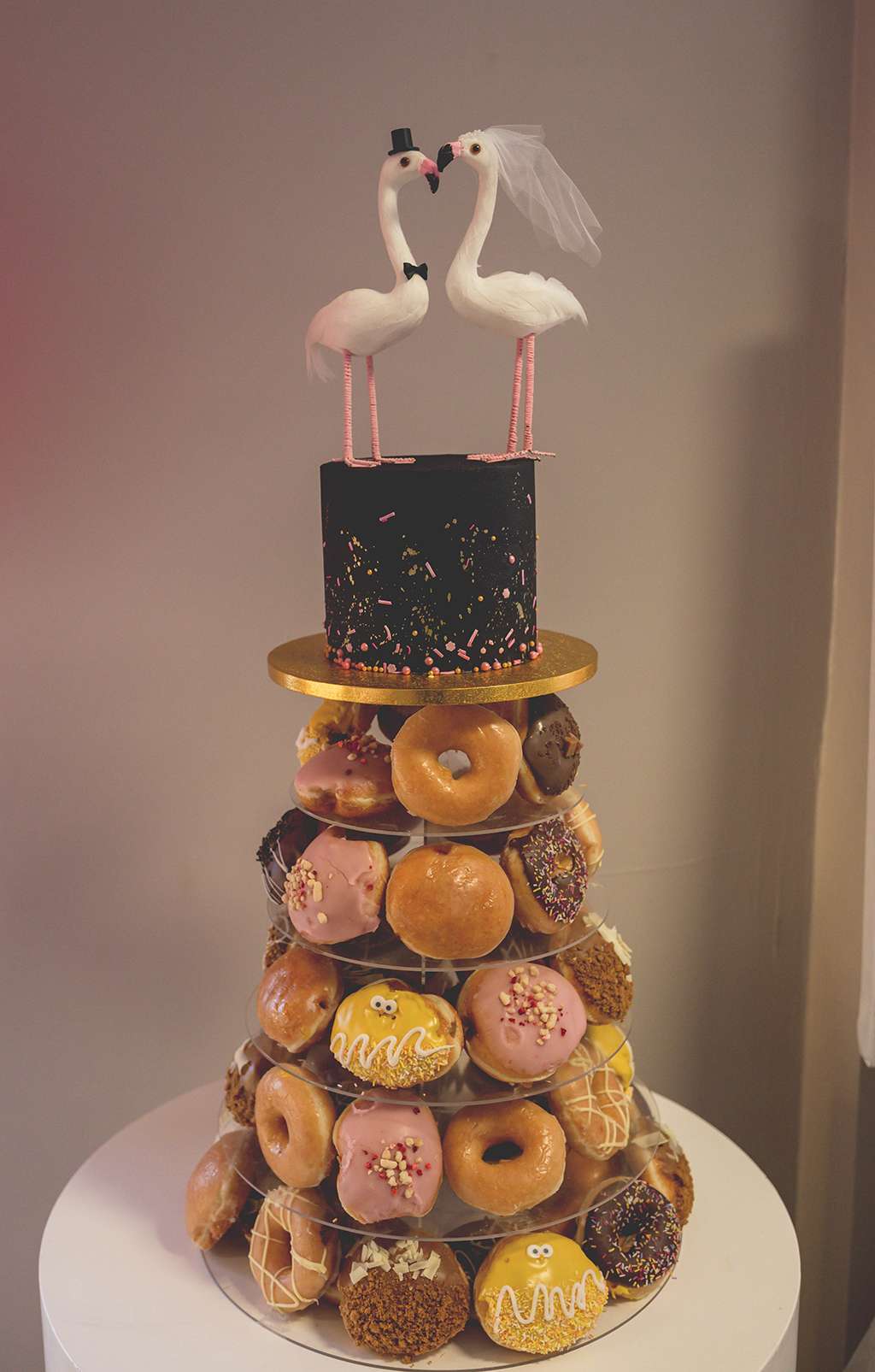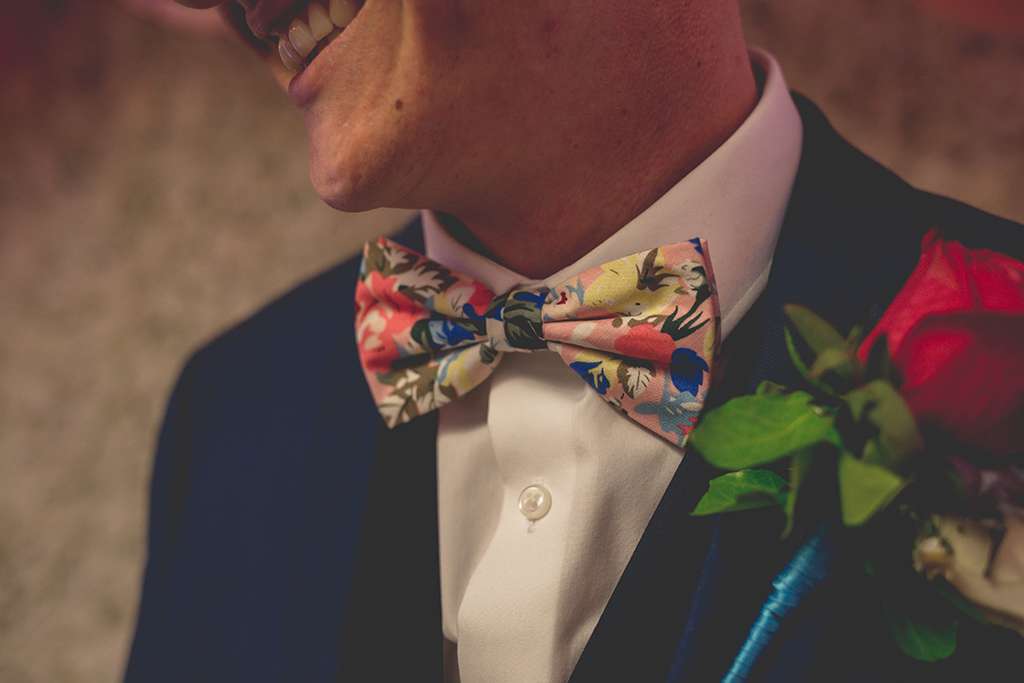 For the decor they were inspired by the things that they like – colour and flowers. Kayleigh knew that she wanted as many fresh flowers as their budget would allow, and with sunflowers being her favourite, made sure they were incorporated in all the bouquets. They had flamingos dotted around as a nod to Alice in Wonderland, and they involved their children in their decision making too, tasking them with choosing the centrepieces – llamas which Darren spray painted hot pink and used as number-holders.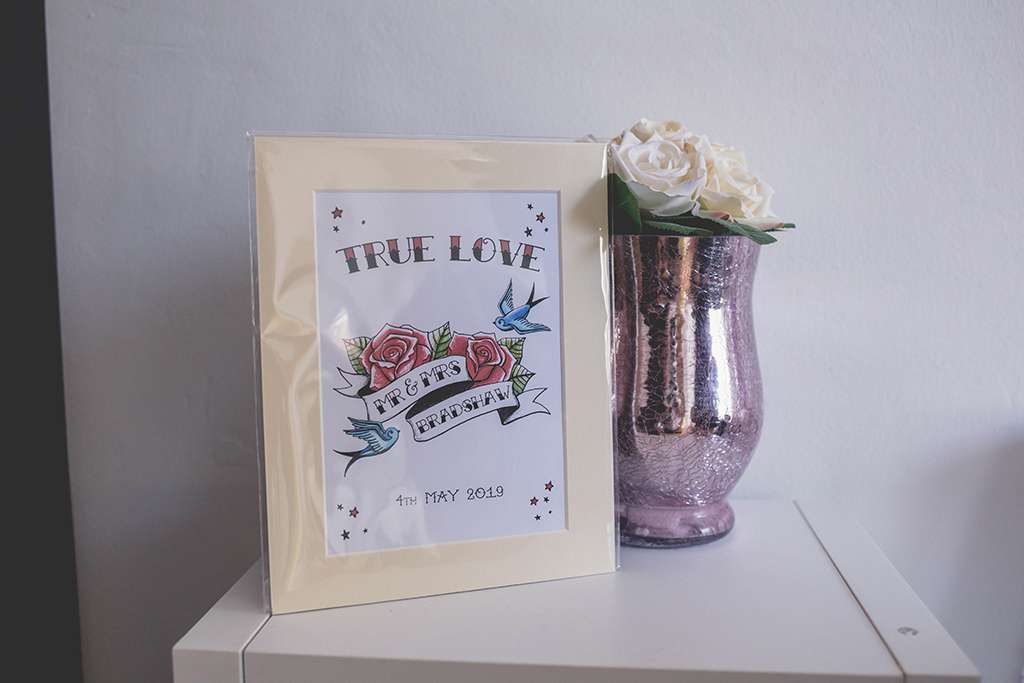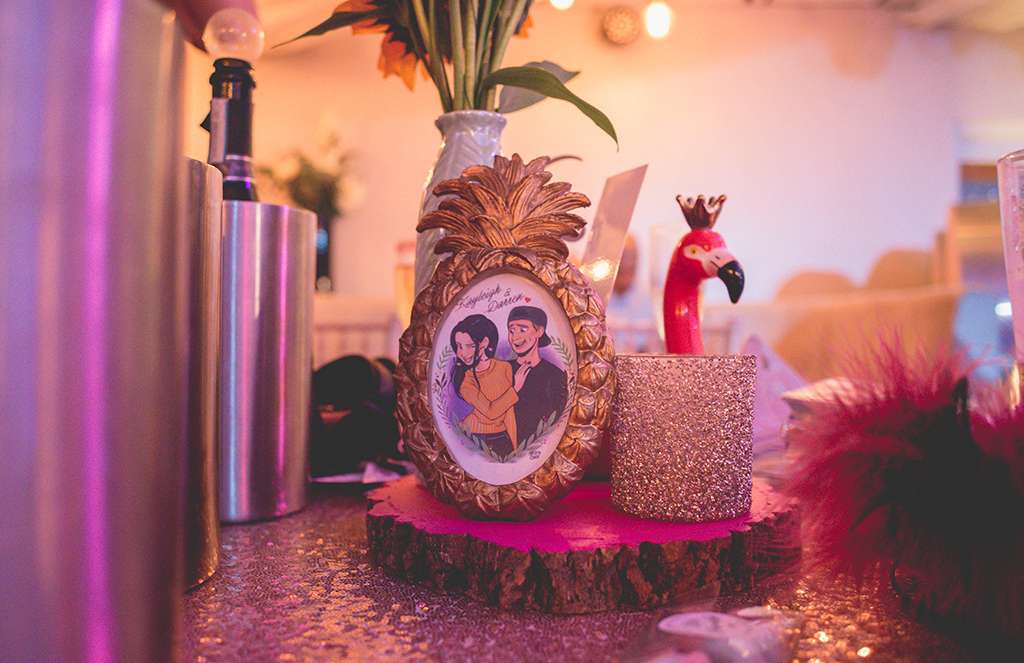 "Overwhelmingly, we just wanted it to be fun," said Kayleigh. "A lot of weddings we looked at there seemed to be a competition on looking editorial which was just not what we wanted. We just wanted a day full of things we liked and to see this expressed in candid, unposed photos too. We didn't go out of our way to make our wedding alternative, the only thing that was different between ours and a 'normal' wedding was a lack of formality, which to be honest made more difference than we initially though it would."