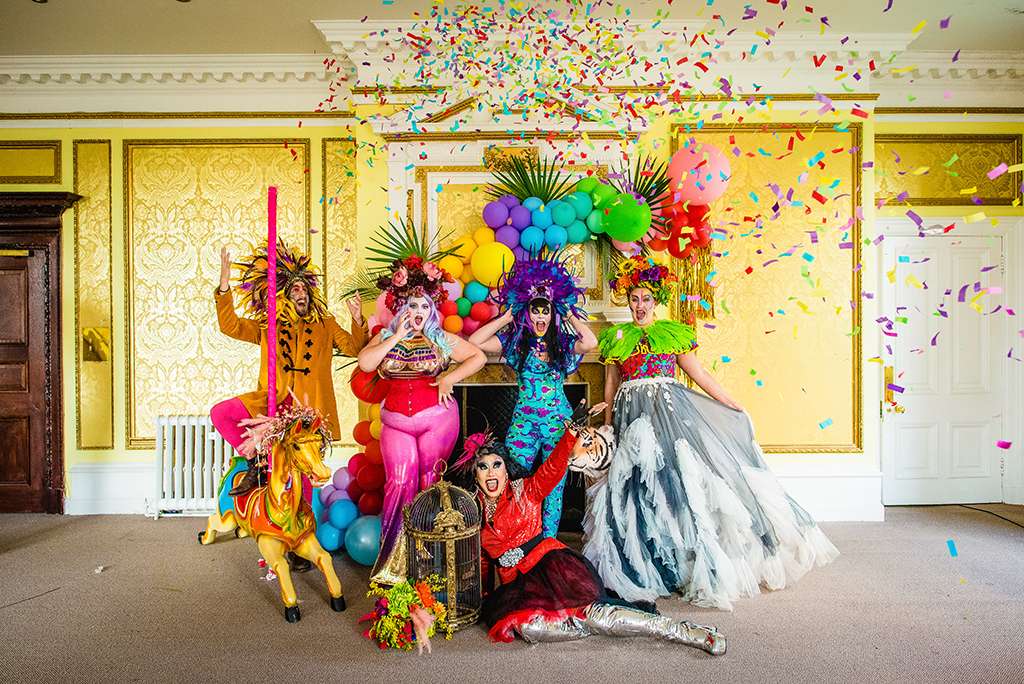 It's 2019, so obviously you're aware that styling your wedding no longer means having sleepless nights over what Auntie Maude will think of your choice of complementary bridesmaid dresses or meticulously matching the exact shade of sage green of your napkins to – well, anything. You're fully aware that it's a-okay to wear a black dress, rock a floral suit or dye your hair pink if you want to. I'd bet you're constantly tagged in posts about unicorn fashion / rainbow cake / other slightly out-dated but once-alternative fashions by well-meaning but slightly clueless friends and family as the token ~Colourful One~. But when it comes to actually using colour in your big day, are you feeling stumped with where to start and how to get achieve the perfect balance between insta-worthy colour clash and a big old mess?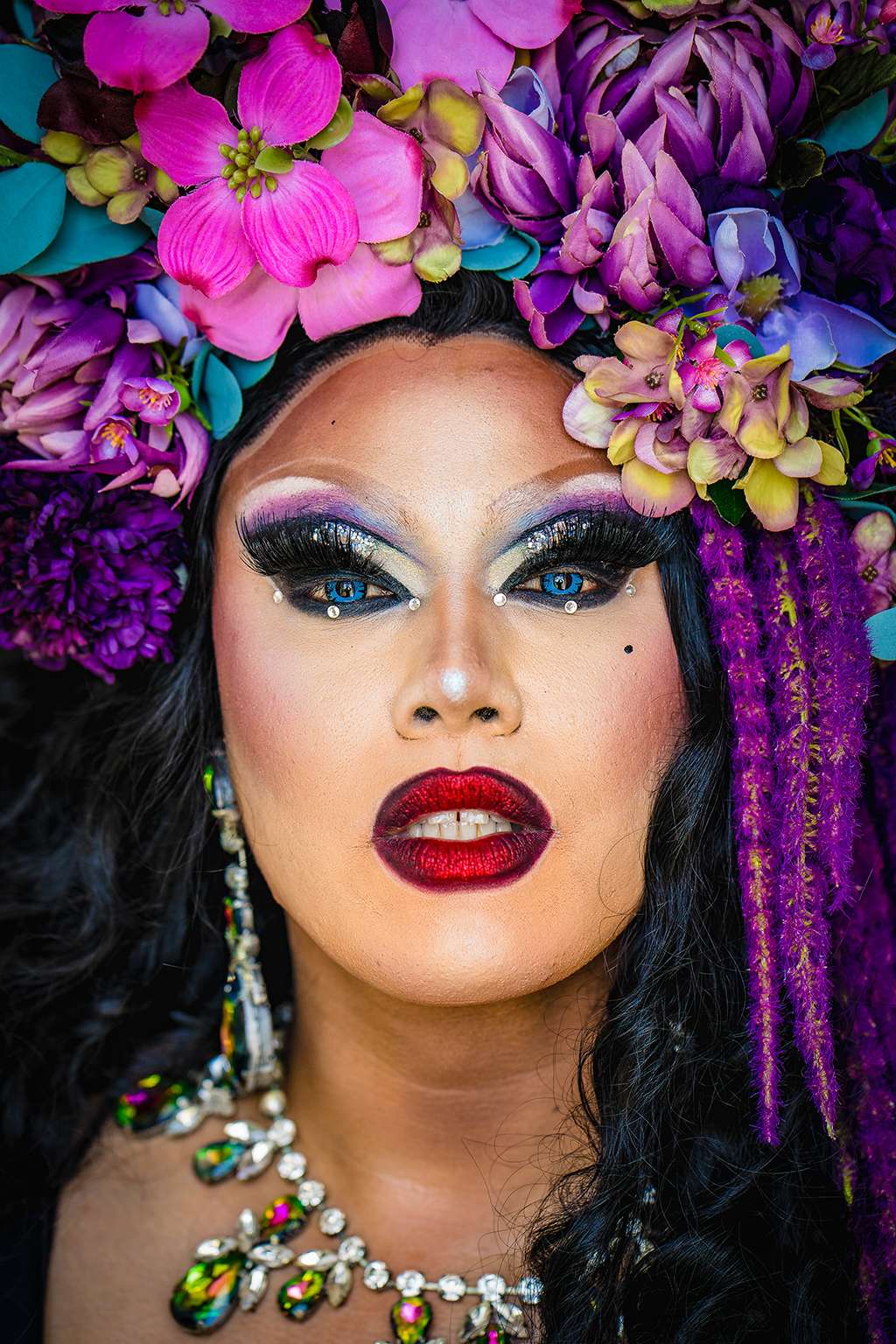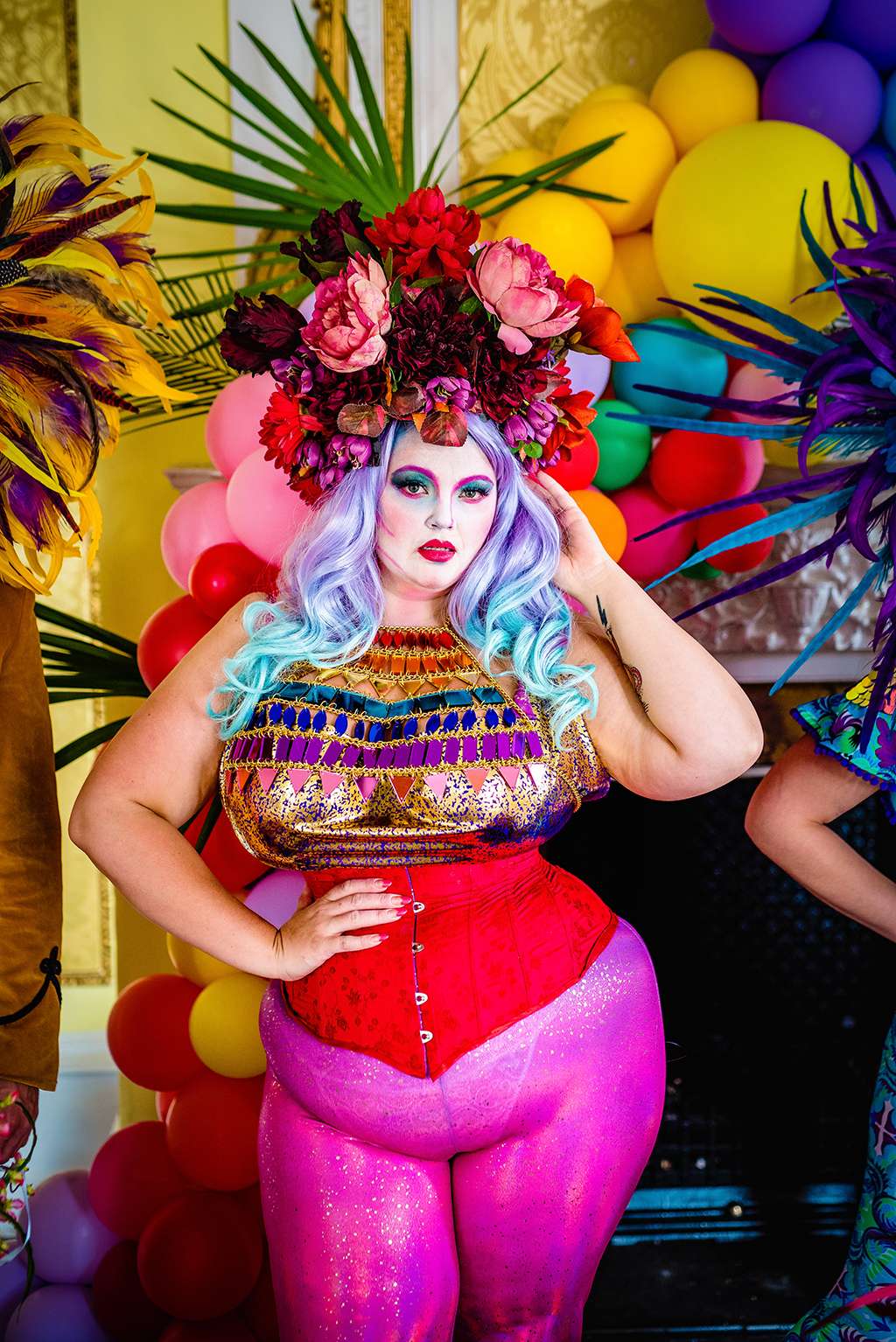 Queen of colour, photographer Vicki White is back today with another spectacular styled shoot full of eye-gaugeingly bright inspo for how to inject colour into your wedding day. Joined by over 20 different suppliers all with one goal in mind; if it was weird and wonderful and more suited to a carnival that a country hotel, it could stay!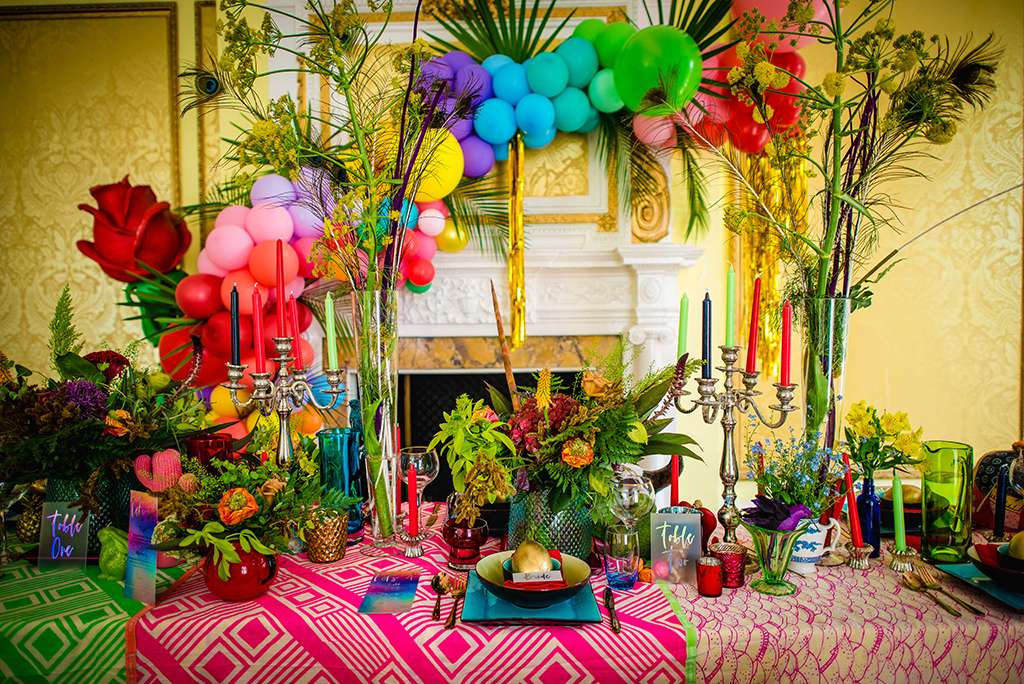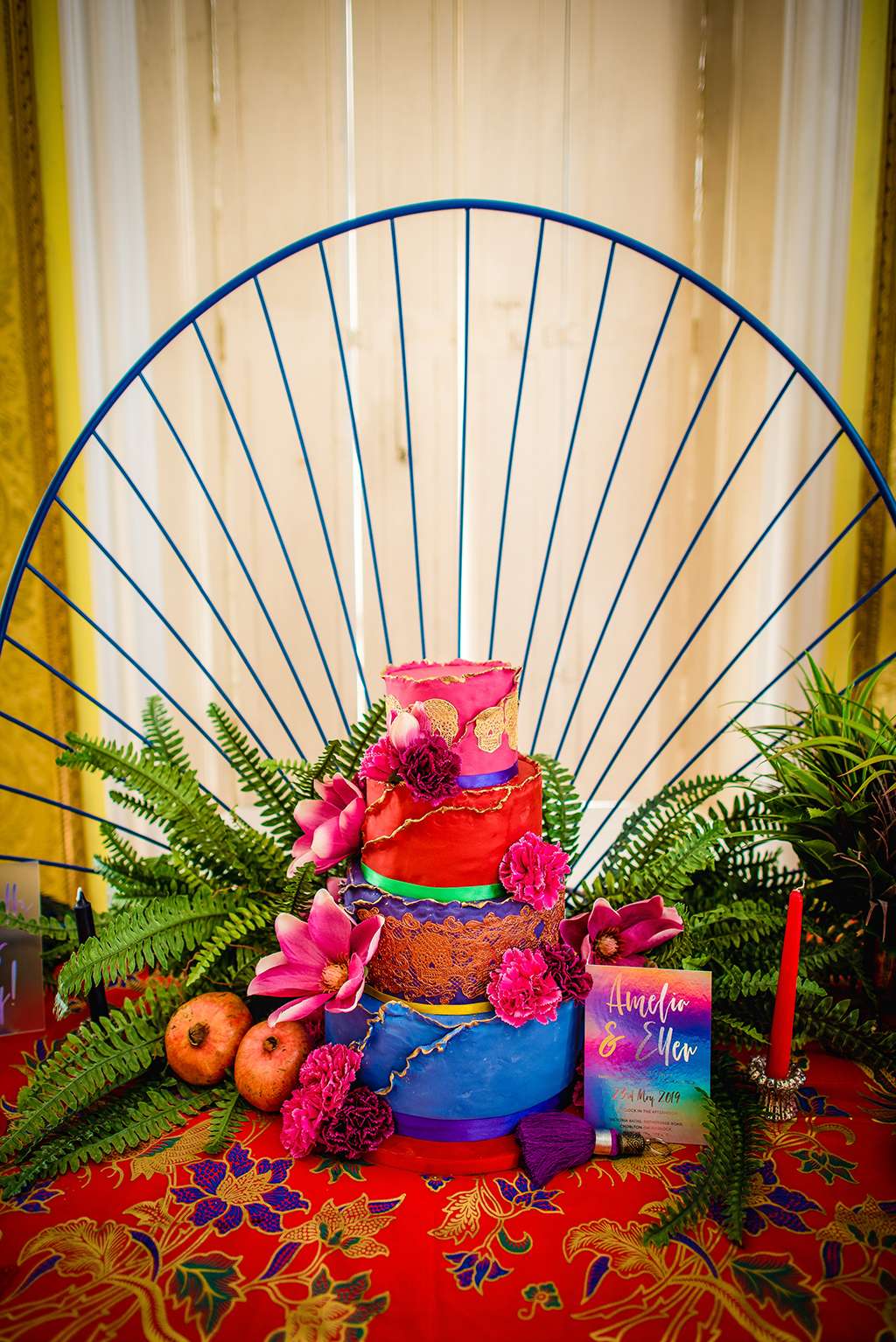 Shot at the derelict Briggens Hotel in Hertfordshire, the concept was dreamed up Carrie Courtney of CC Millinery Creations and Jo Thorndike of VV Raven Florals. Together with the rest of the team, they not only wanted to showcase a fun, no rules wedding experience but also focus on inclusivity and collaboration, without any boundaries. They explored the themes of gender identity, drag, plus-size and body confidence with the motivation that anyone can create an event that is full of life and unashamedly themselves.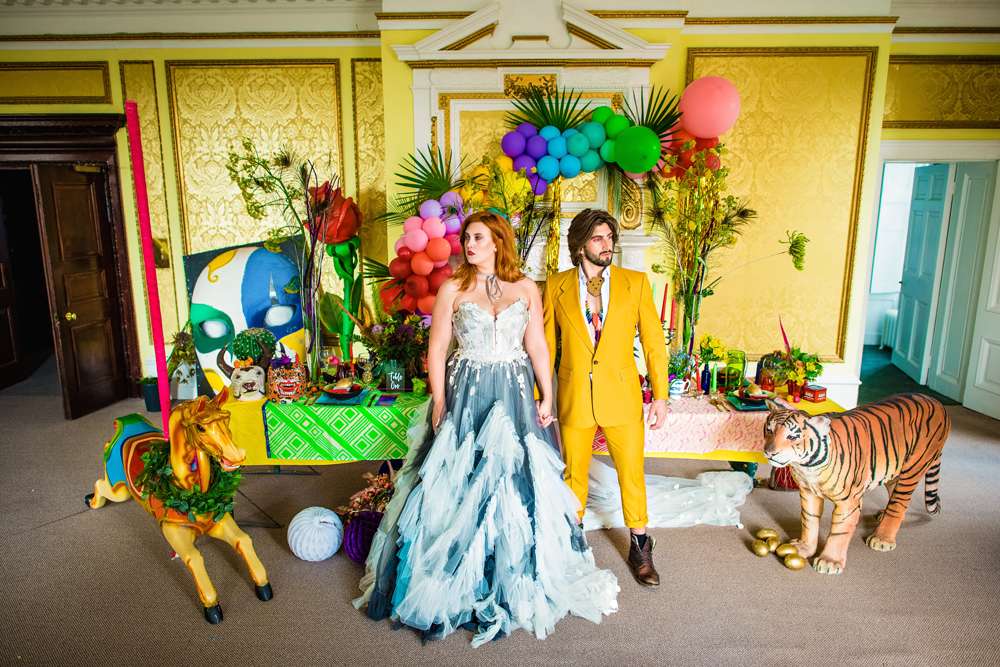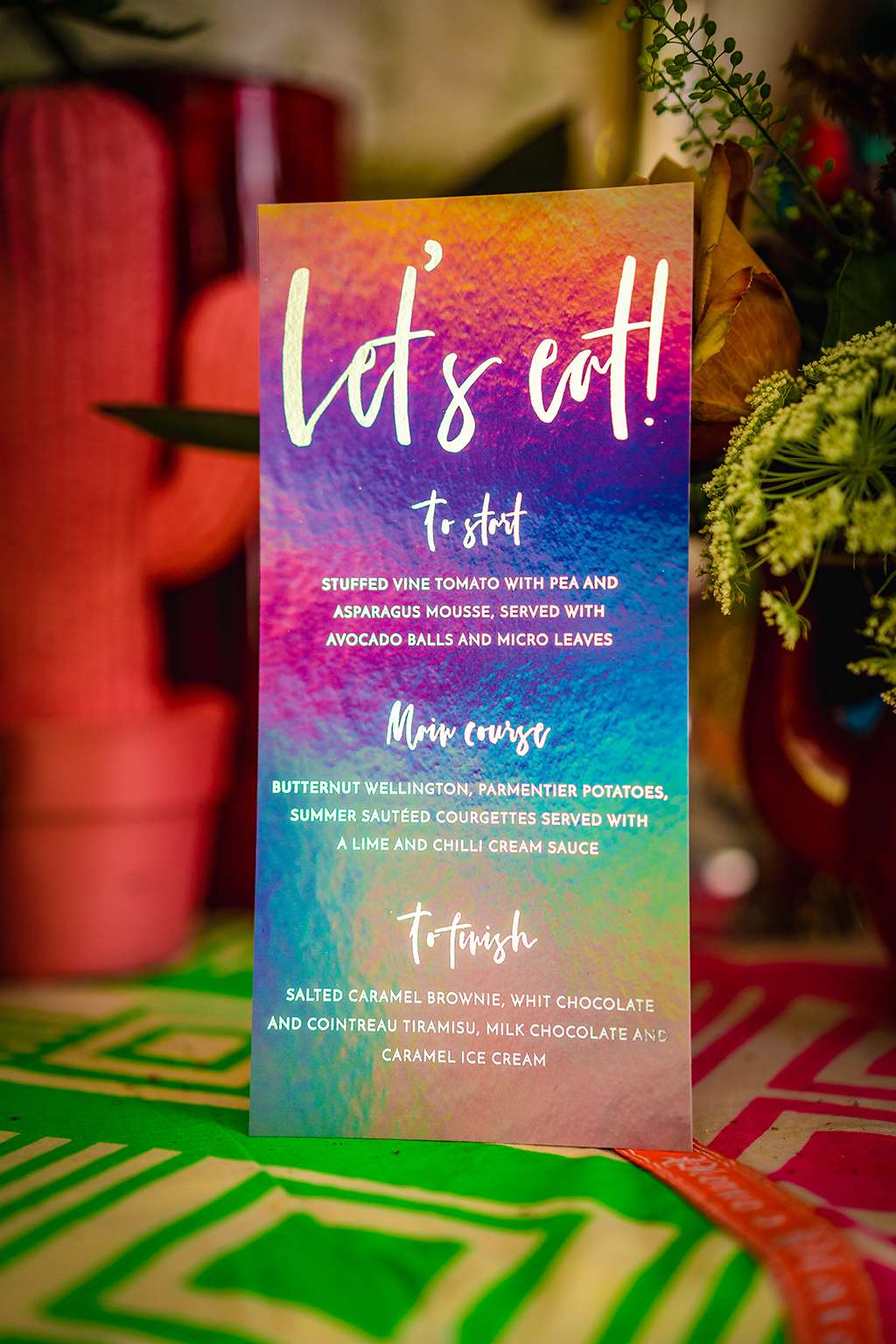 If you'd love to incorporate colour in your own wedding day but just don't know where to start, Jo has the following advice. "Invest in one large piece of decor that is impactful instead of lots of small items – the coloured balloon installation established a spectacular, inexpensive backdrop. Look to nature for inspiration – all colours are mixed together here! Find consistency and keep using the same colours throughout all your different elements and even a riot of colour will look cohesive."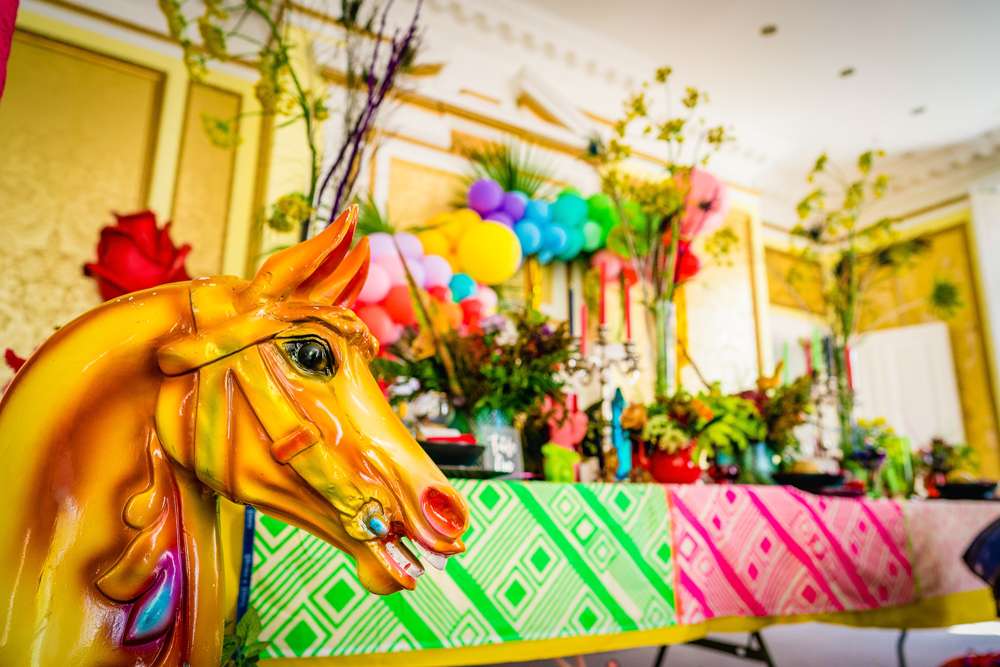 "Different textures create interest and stop it looking flat – think different shaped blooms and foliage for florals, mixing honeycomb balls with balloons. Don't be afraid to think outside the box and use found objects. We used a theatrical prop hire company to add some really exciting elements throughout the decor. The 'tablecloth' was actually a scarf I already owned! Bowls of brightly coloured fruits and vegetables can create stunning, inexpensive centrepieces and can be used later in the day for Pimms or canapes"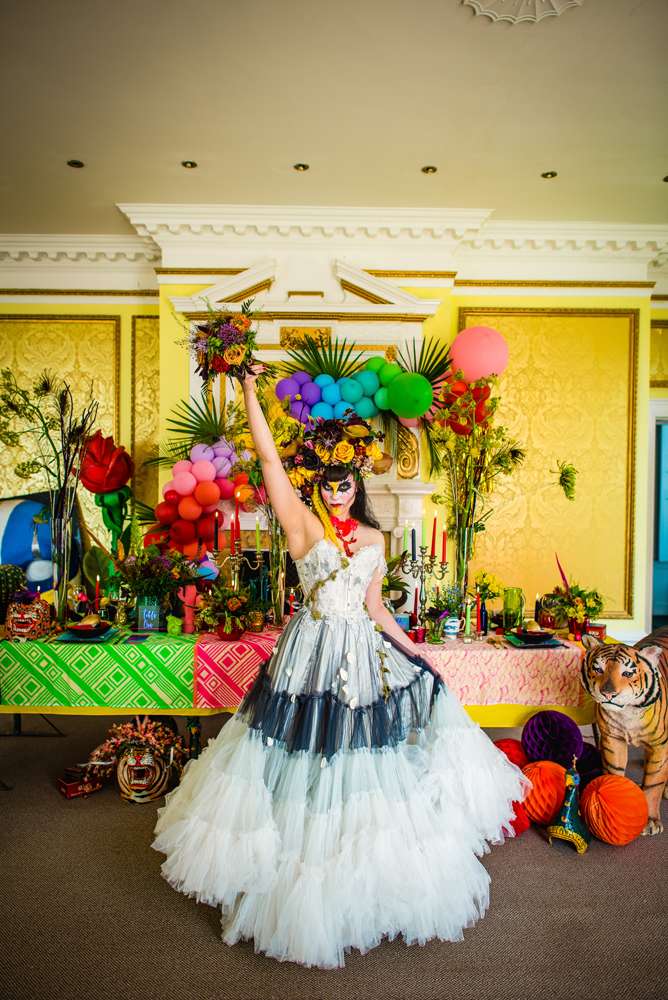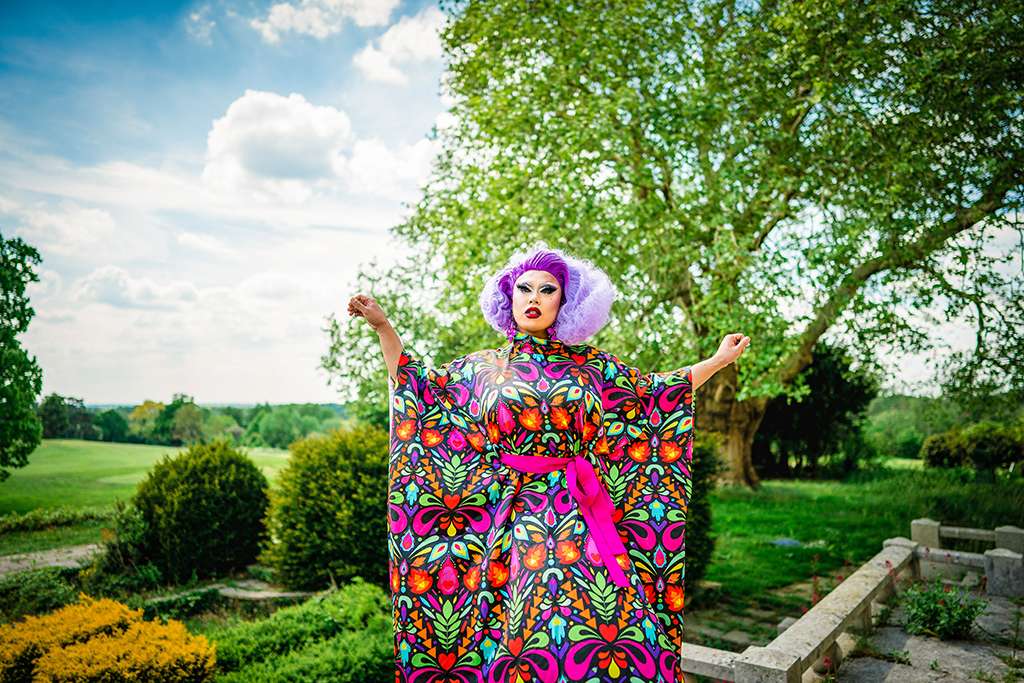 At the end of the day, friends, you just gotta pick the shit you like. Even if it doesn't technically 'match' it'll work because the two of you work… and that's really what having a Rock n Roll wedding is ALL about!