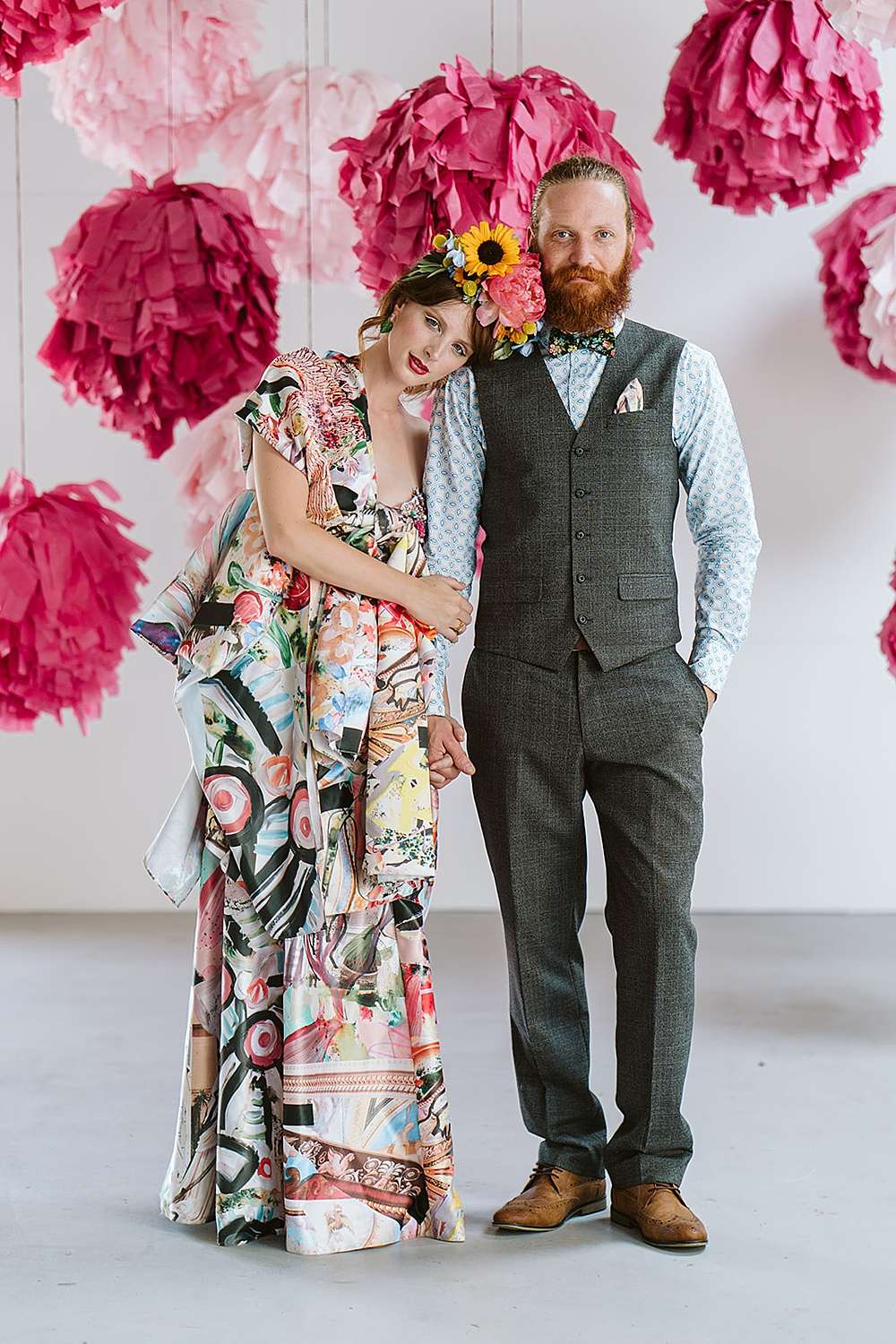 Oh HEY beautiful colour, beautiful dress and beautiful people – what a treat this shoot is! Coordinated by Beth A Weddings and shot by Angela Ward Brown, this bright, relaxed elopement shoot was inspired by Hope Macaulay's incredibly colourful 'Roman Goddess' dress, and had a focus on young and up and coming talent. We dig.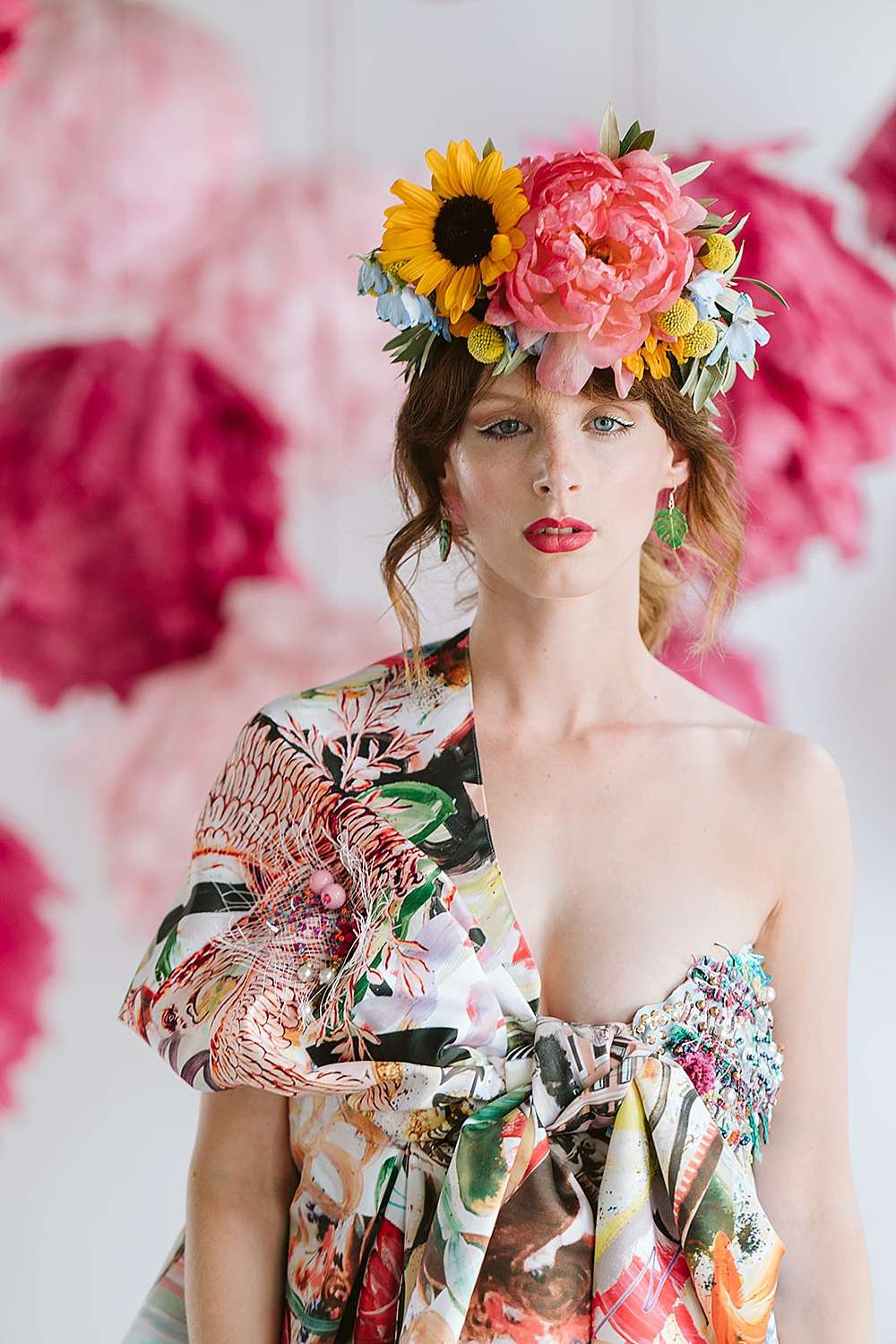 "The 'Roman Goddess' dress by young designer Hope Macaulay is everything we hope that wedding dresses of the future will be," Beth explains. "It's full of colour, incredible design, beautiful embroidery and personal romantic touches – such as some of the most stunning landmarks Italy has to offer."
It was styled with an oversized colour pop floral headdress by Rabbit and the Rose. They then built upon this bold and bright theme to make an intimate, stylish elopement with a super cool and super colourful vibe.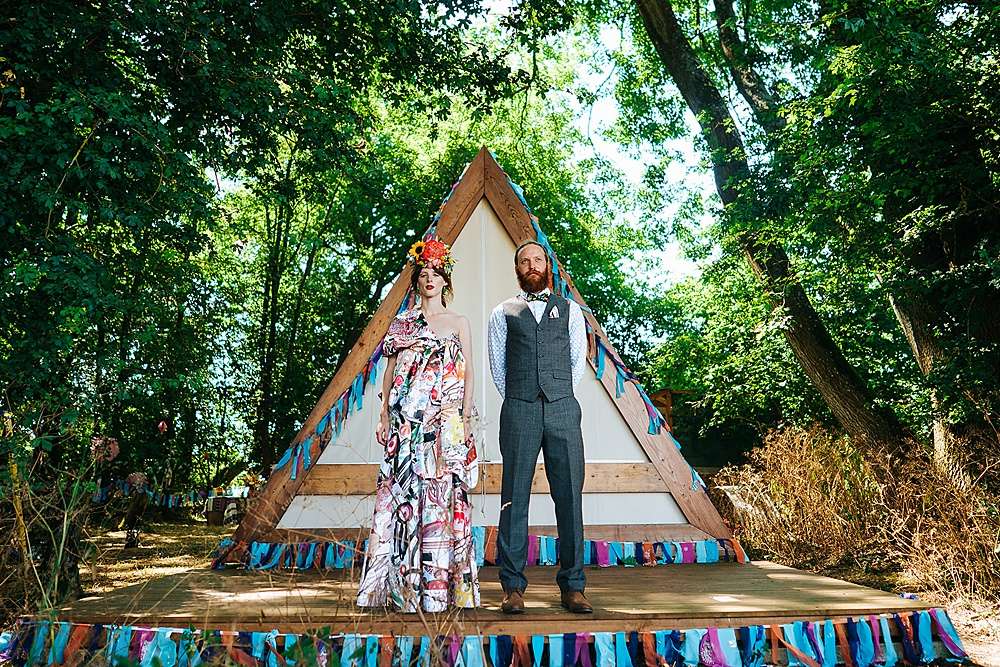 The couple, Victoria and Maxwell, frolicked in a stunning glade embellished with paper decorations from Mad Lemon Illustration and dream catchers from Nymph Interiors and Decor, before experimenting with smoke bombs, and sitting down for a super cute laidback picnic on the woodland floor. Alex from Folly and Gander created a stunning stationery set decorated with abstract watercolour shapes, including a sign that said "Nothing fancy, just love" – our hearts!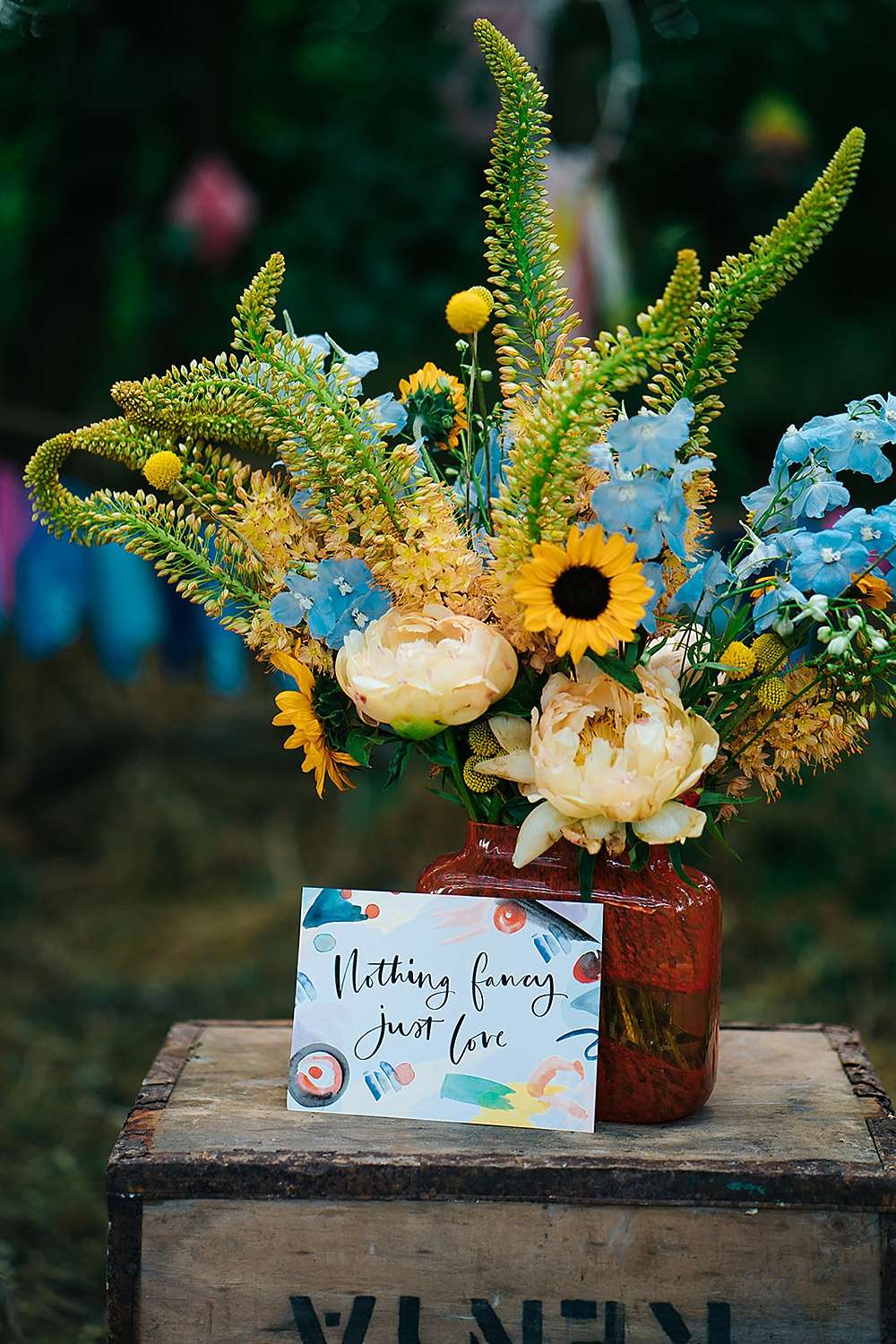 "We want to inspire Rock n'Roll Bride couples to play with colour, dare to be different and make a statement. Dresses don't need to be white, a picnic can be as special as a 10 course banquet and smoke bombs are definitely worth a play!" (Does anyone else feel like that could be the start of a 10 Wedding Commandments?)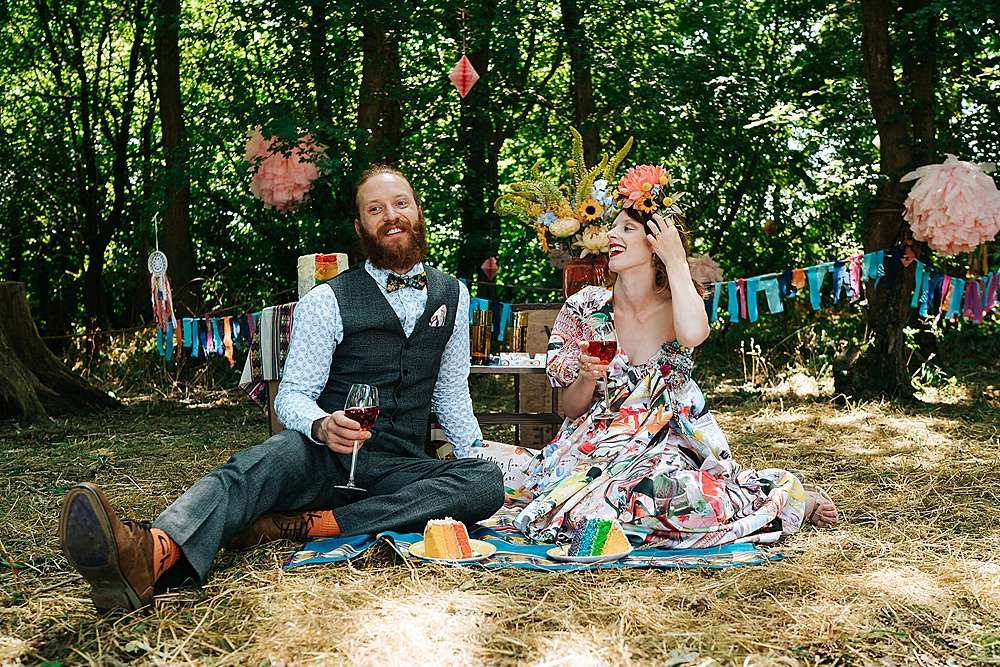 Beth also wanted to focus on young designers for the shoot: "The dress, pom 26poms and dream catchers all came from students and recent graduates." Beth continues. "Degree show pieces are made with time, love, passion and thought. To be able to use these pieces in our shoot made it incredibly special. I want stylists, brides and grooms to be to reach out to young designers when planning weddings. They have fresh ideas, no fear and a huge amount of talent."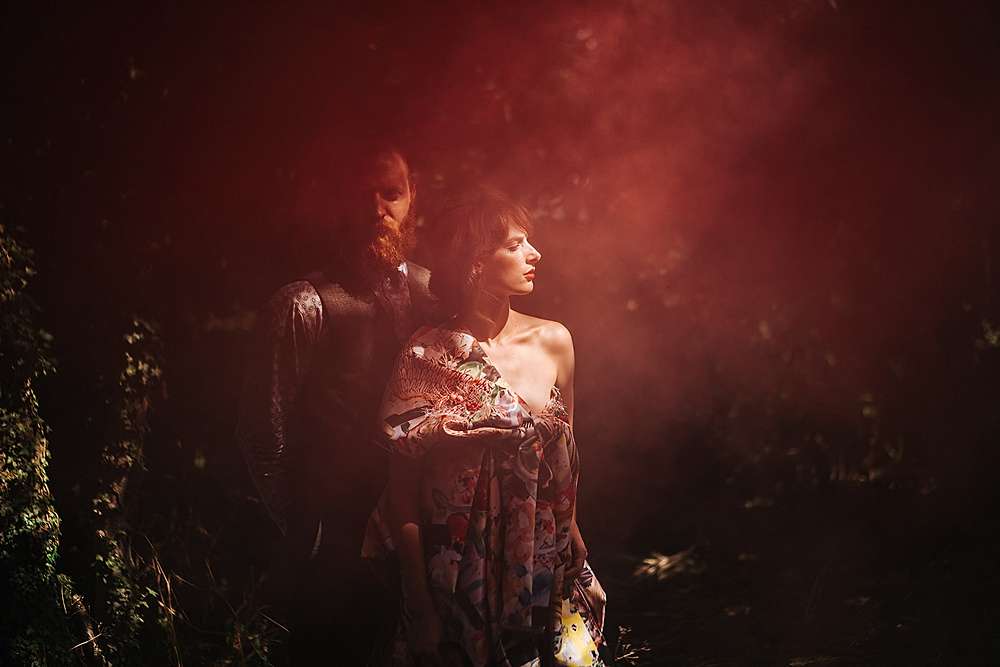 The shoot was held at The Barn at Avington, a brand new wedding venue in Hampshire. "Creativity is crucial at the Barn as couples have the venue for a week so they can truly make the blank canvas industrial barn their own." Beth says. "There is also luxury glamping accommodation just up the road from The Barn, know as The Glade, where we hosted a lot of the shoot too." Including that beautiful ribboned ceremony area!
So if you don't mind us, we're off to watch the shoot film by Loved Up Films, and pretend it's still summer. Fancy joining us?