Wedding photographer April Grogan had a vision of the kind of couple she'd really love to shoot, so instead of waiting for them to come to her, she went to them! She met Hanno in a clothing store in Kansas City and approached her about modelling for this simple editorial.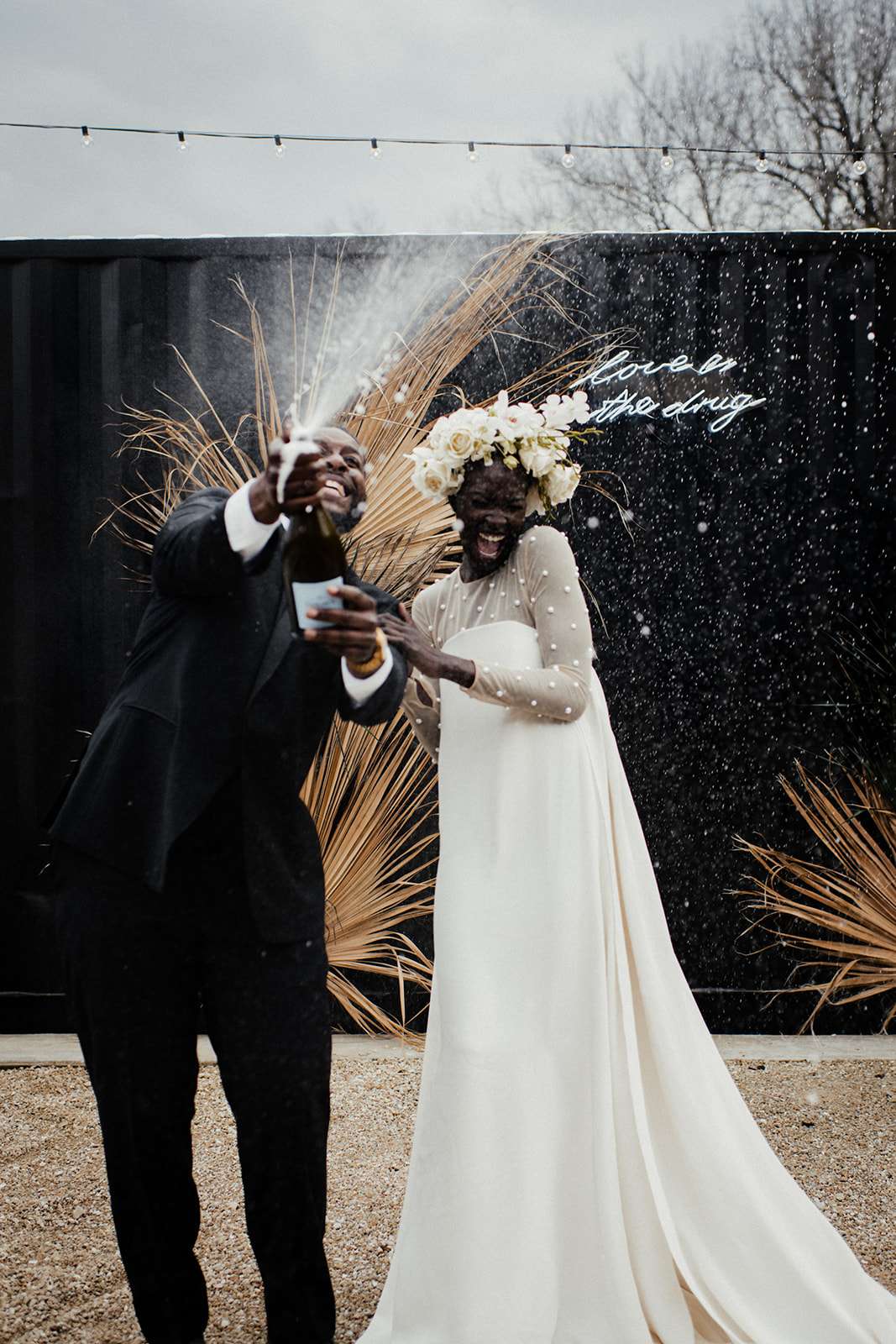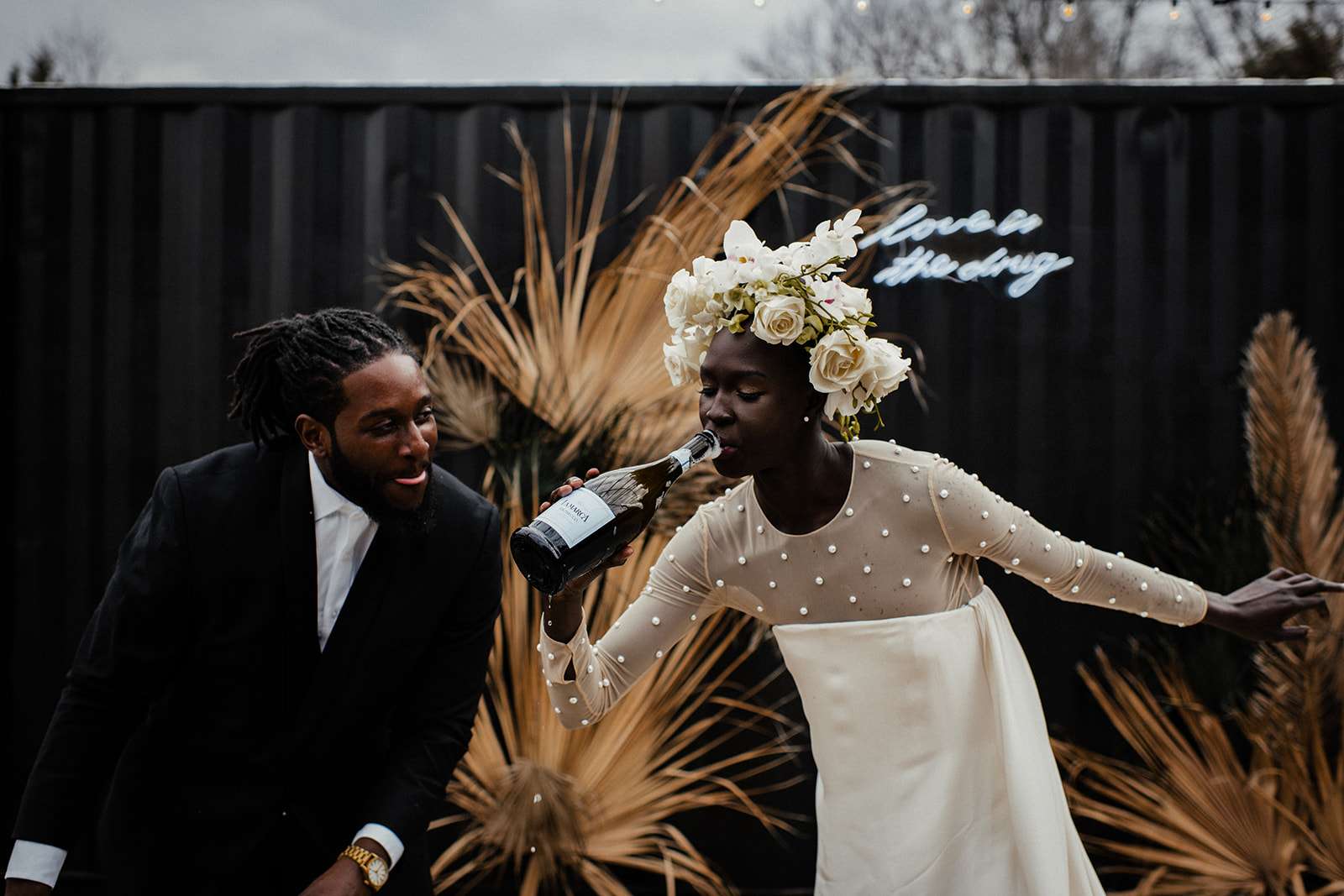 "I had this idea for a floral headpiece that wasn't quite a flower crown, almost like a headband", April explained. "I knew I wanted it on a model with short hair and a very simple wedding dress. I came across Hanno at a clothing store in Kansas City and just fell IN LOVE with her look. Once I Instagram stalked her a little bit (ha!) I saw pictures of her partner Orin and asked them to model for me immediately."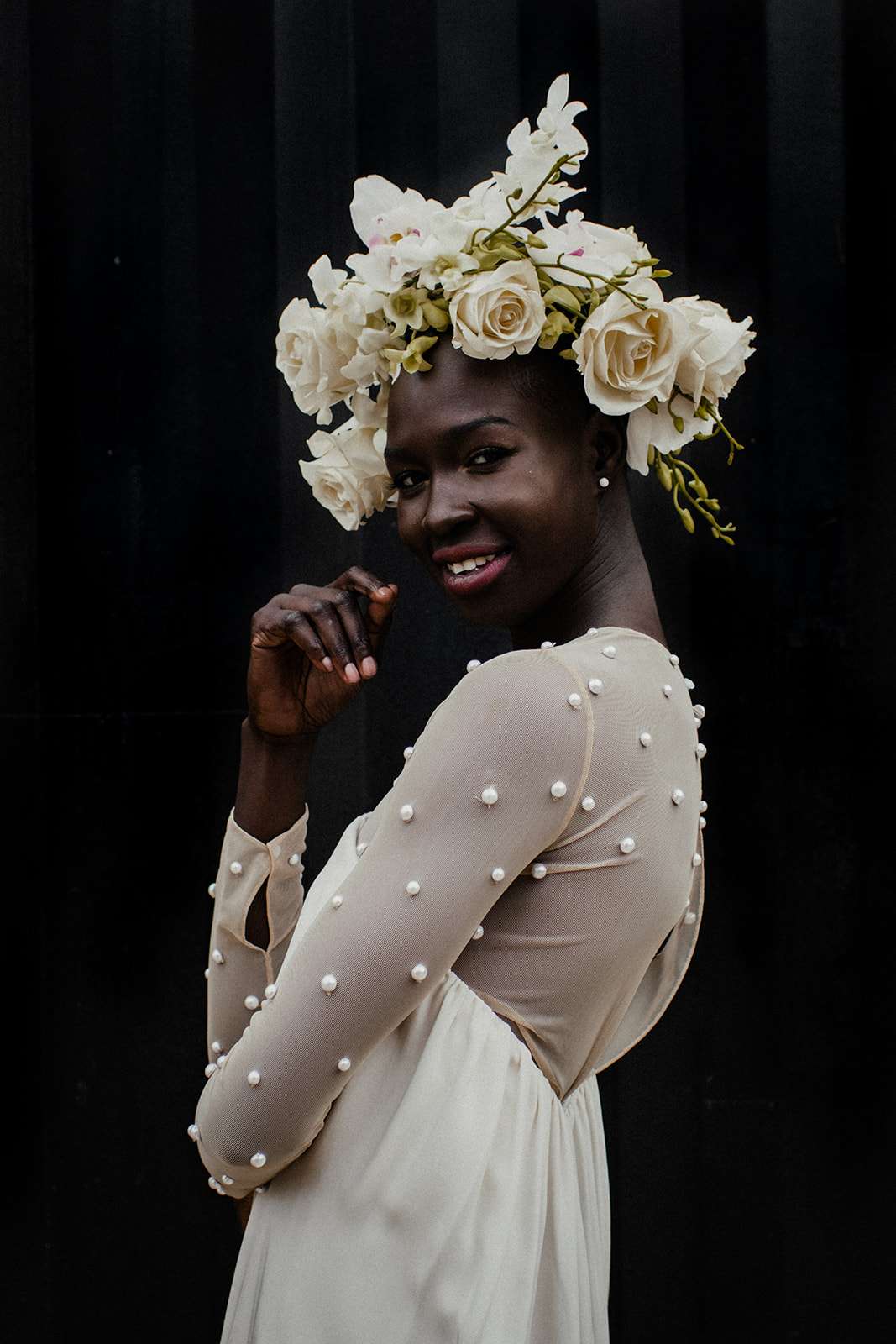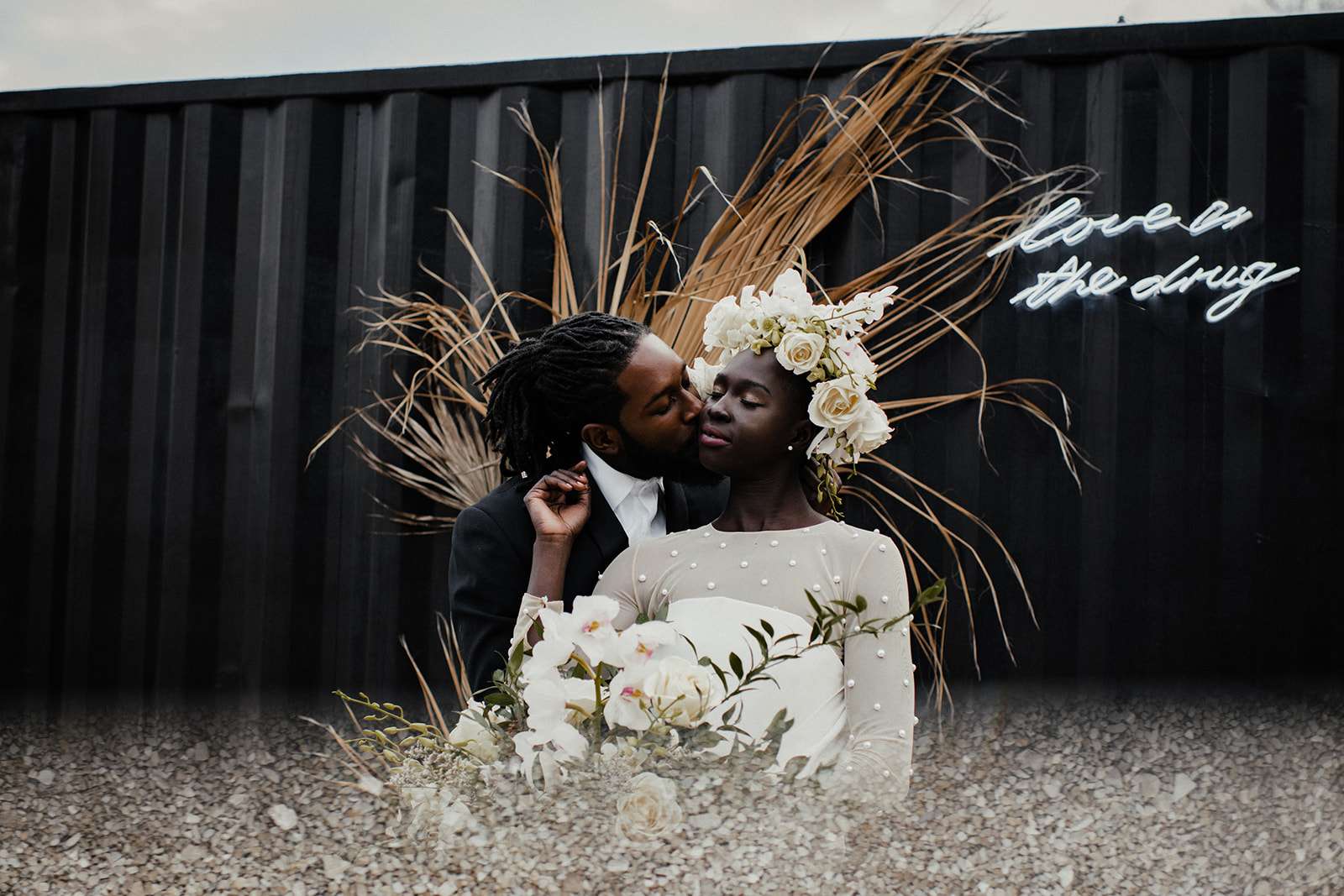 "I love showing all different kinds of love", she continued. "I think both of their looks are so unique – with Hanno's beautiful skin tone and Orin cool hair. Really their energy together is just infectious and I want to share it! Plus who doesn't love neon signs, a black wall and a rad gold foil cake!? Besides dressing them, I really tried to let them just be themselves. No fake ceremony, no stuffy poses."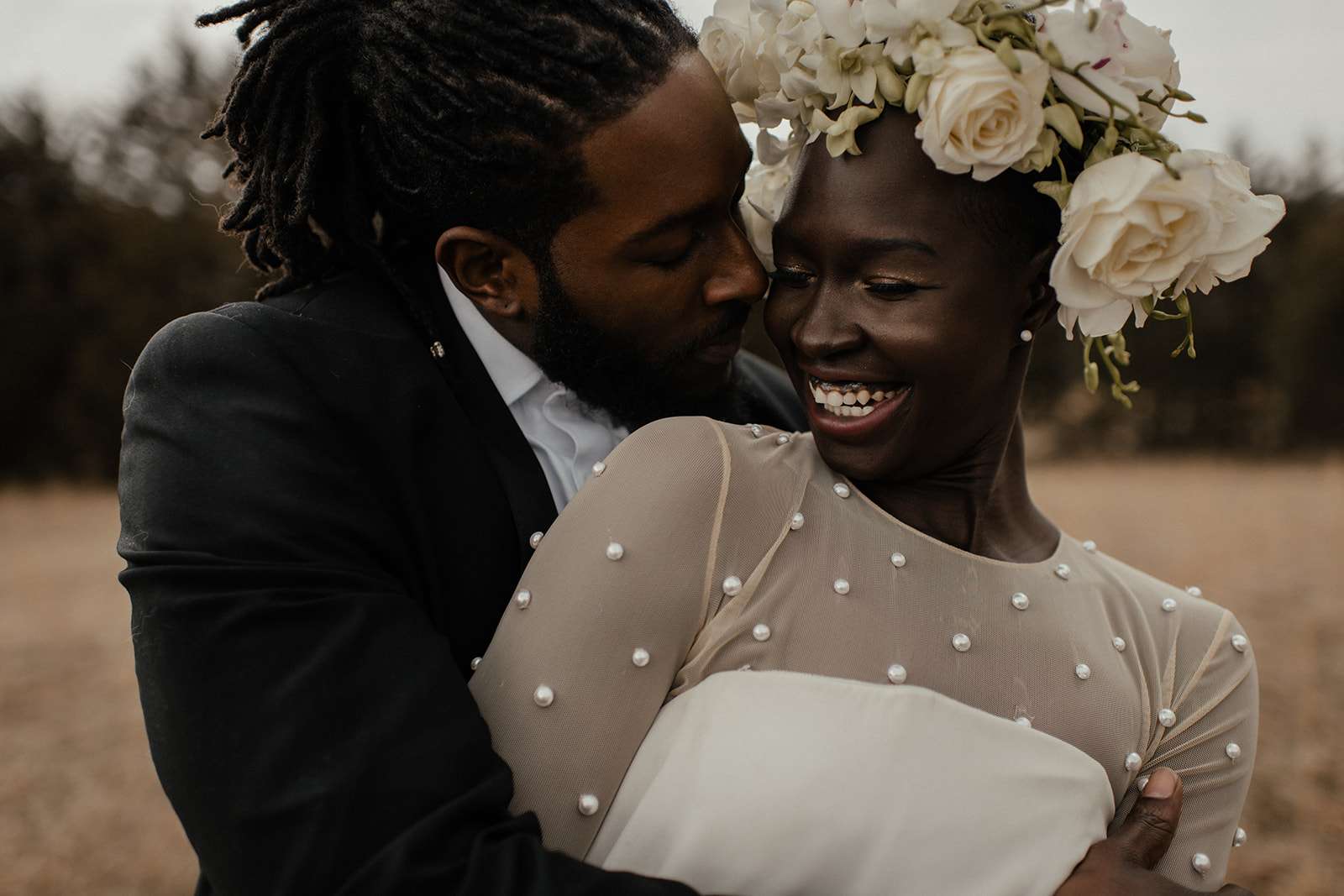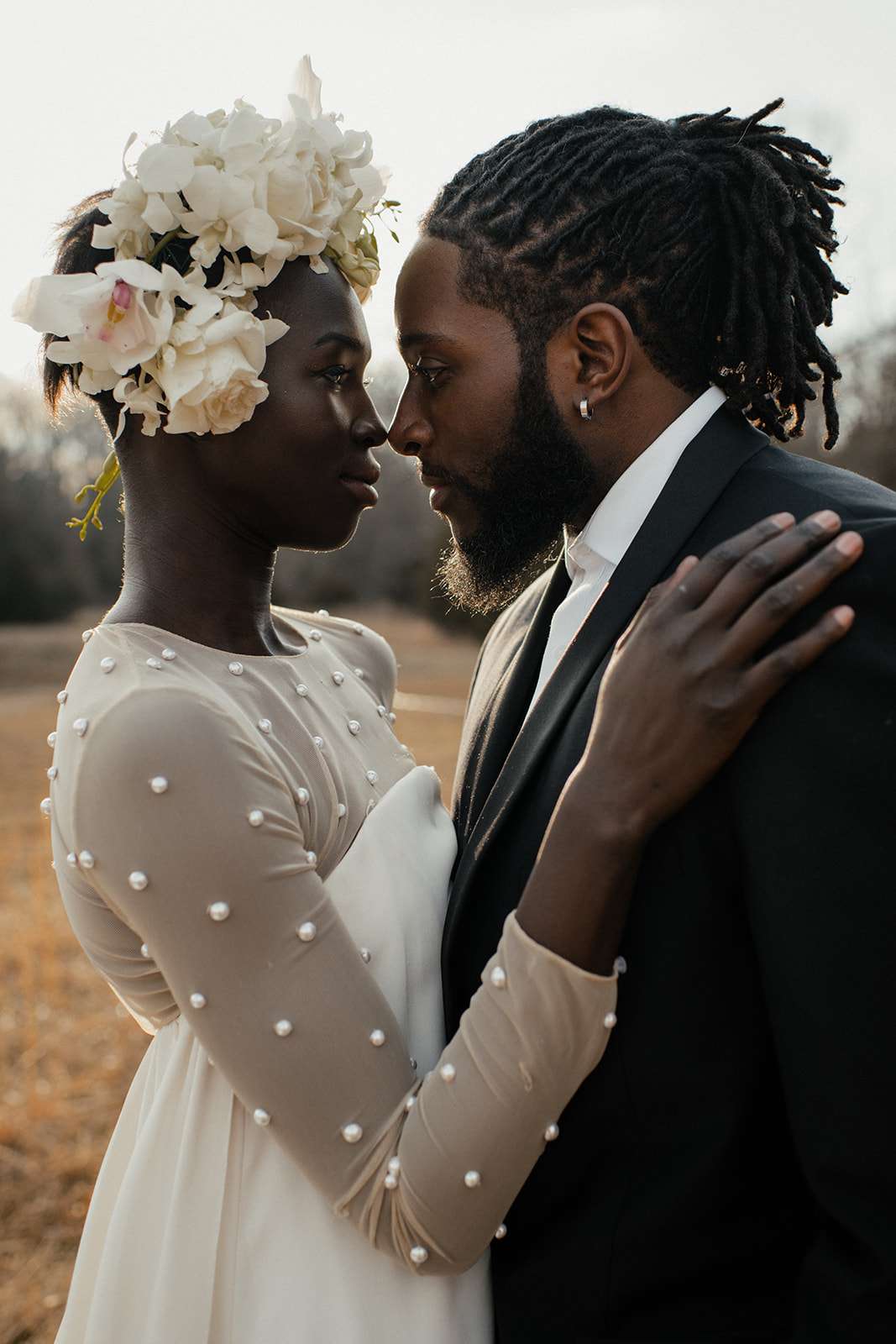 Absolutely completely and utterly LOVE the outcome. I hope you guys do too!