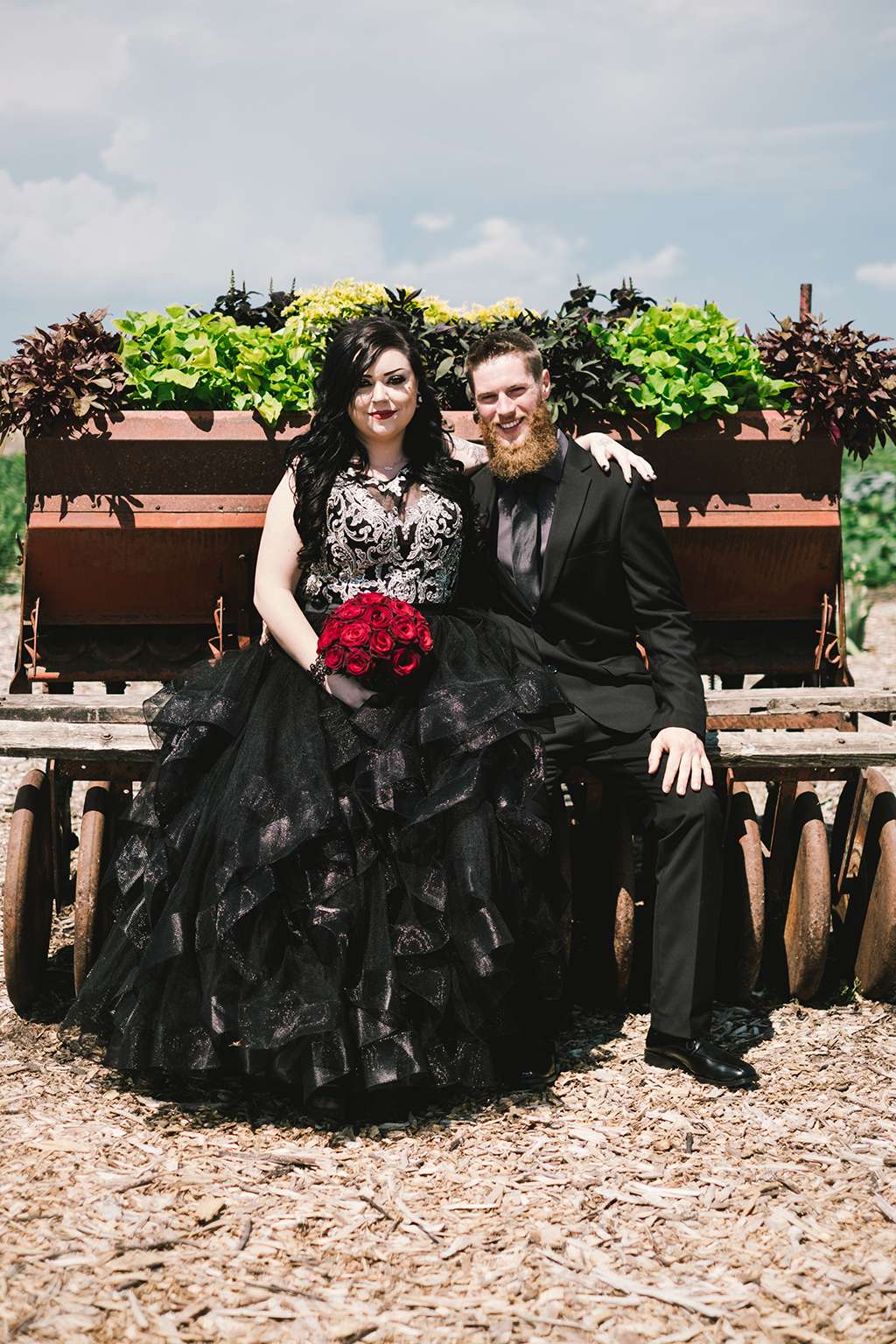 The inspiration behind Lauren and Travis' wedding came from two places; being themselves, and their love of death metal music! "My family were not thrilled about certain things in the lead up to our wedding as they're very traditional," said Lauren. "But we didn't compromise who we were and went ahead with them anyway!"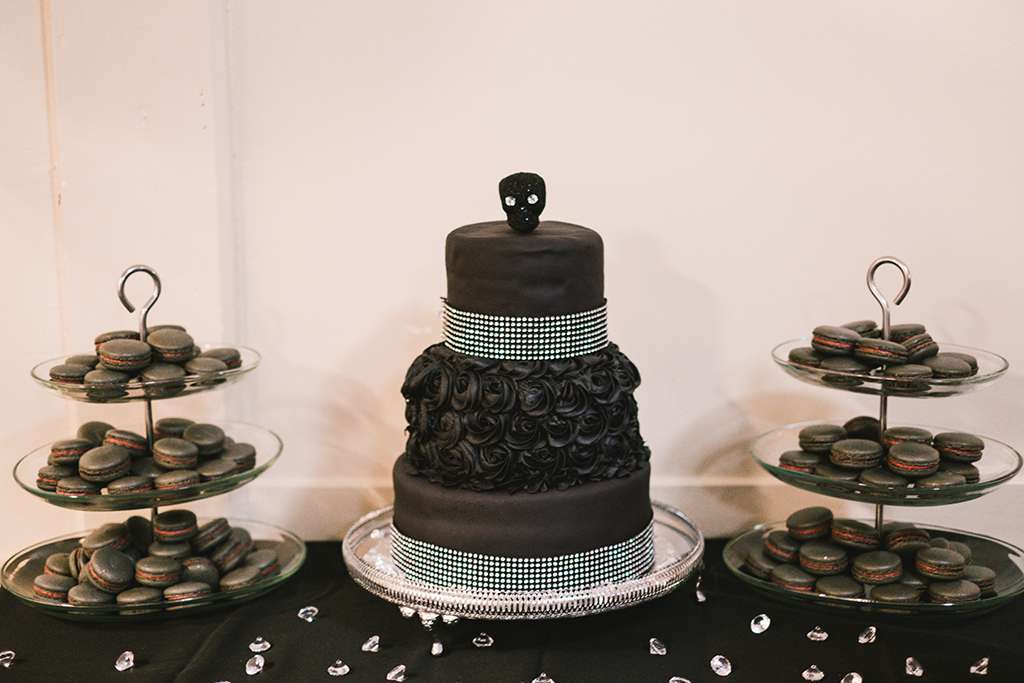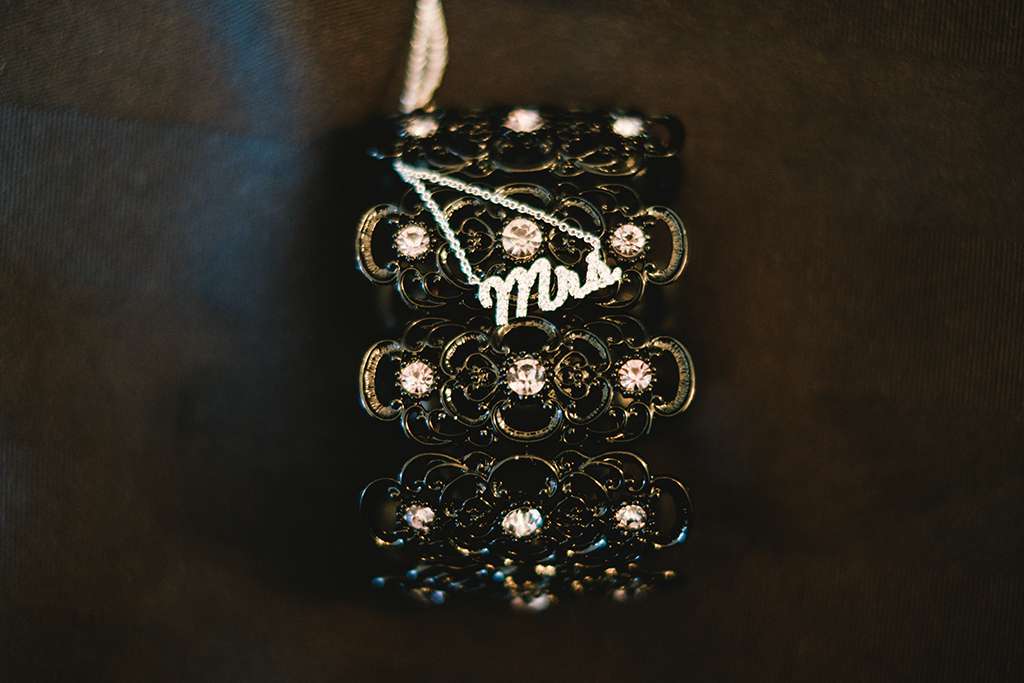 For the couple this meant staying true to their own personal style. The whole wedding party, including Lauren, wore all-black – and even most of the guests embraced the dress code too (including Lauren's parents, as a show of their love and support!) They had an-all black wedding cake, with black skull topper and a black macaron tower.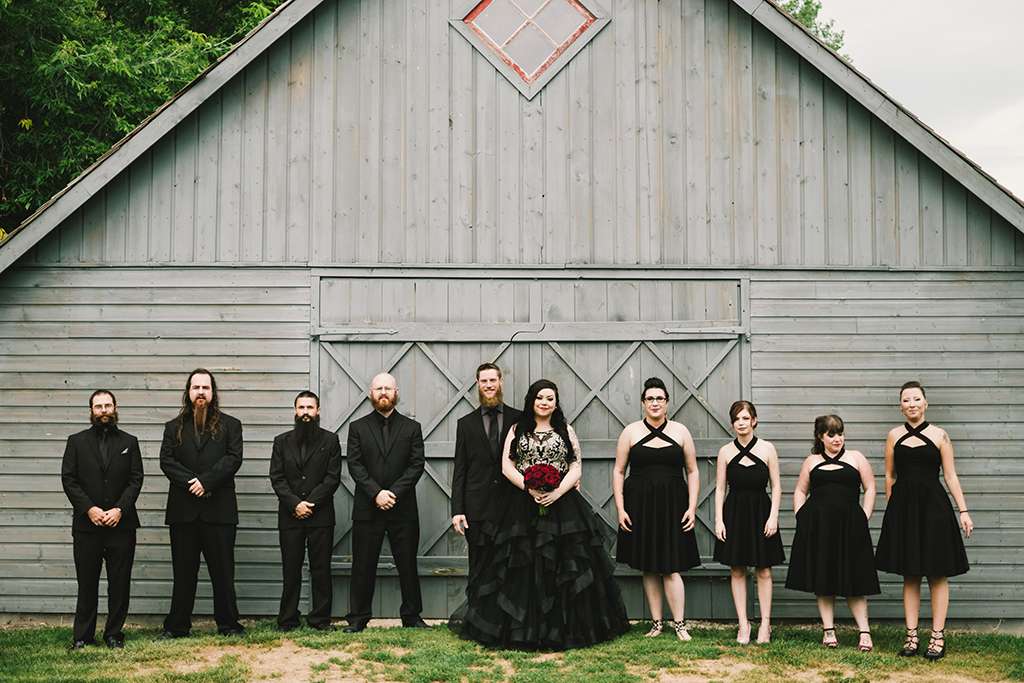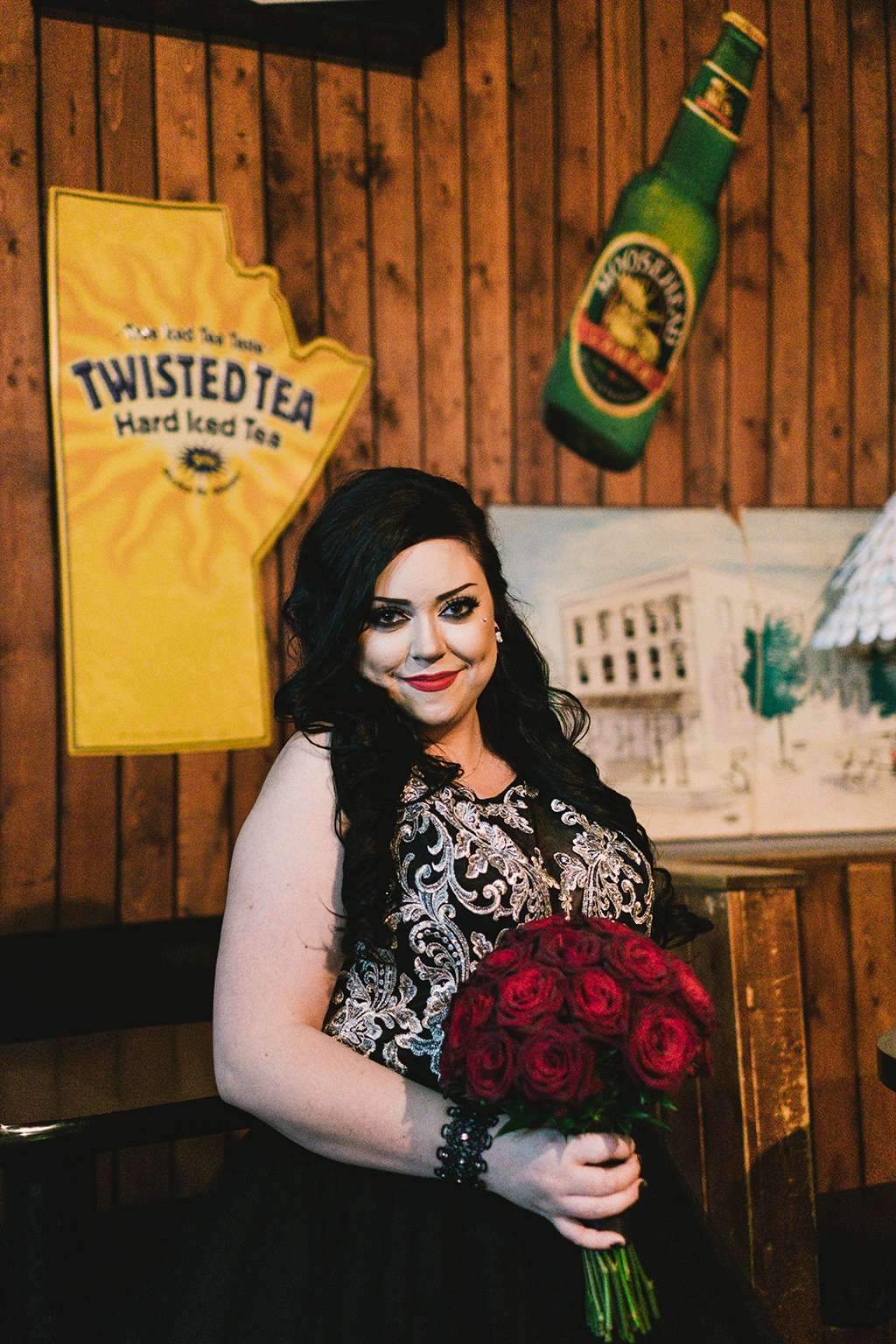 Lauren and Travis stretched their $10,000 budget by DIYing the majority of the decor with help from family and friends, and getting an absolute steal of a venue. "We lucked out with our venue hire," said Lauren. "We had both the ceremony and the reception at the community centre and it only cost us $100 to hire for the whole day!" They eschewed extras like a photo booth and entertainment, instead focusing the majority of their budget on the catering. Lauren's sister made their cake as a gift, and her bridesmaids helped make favours.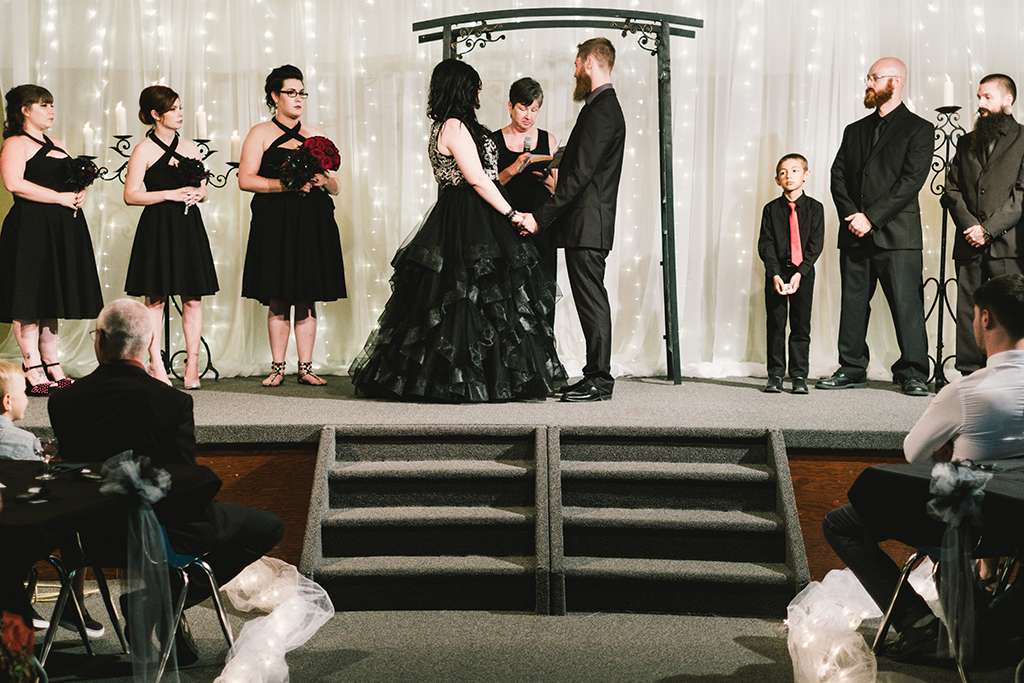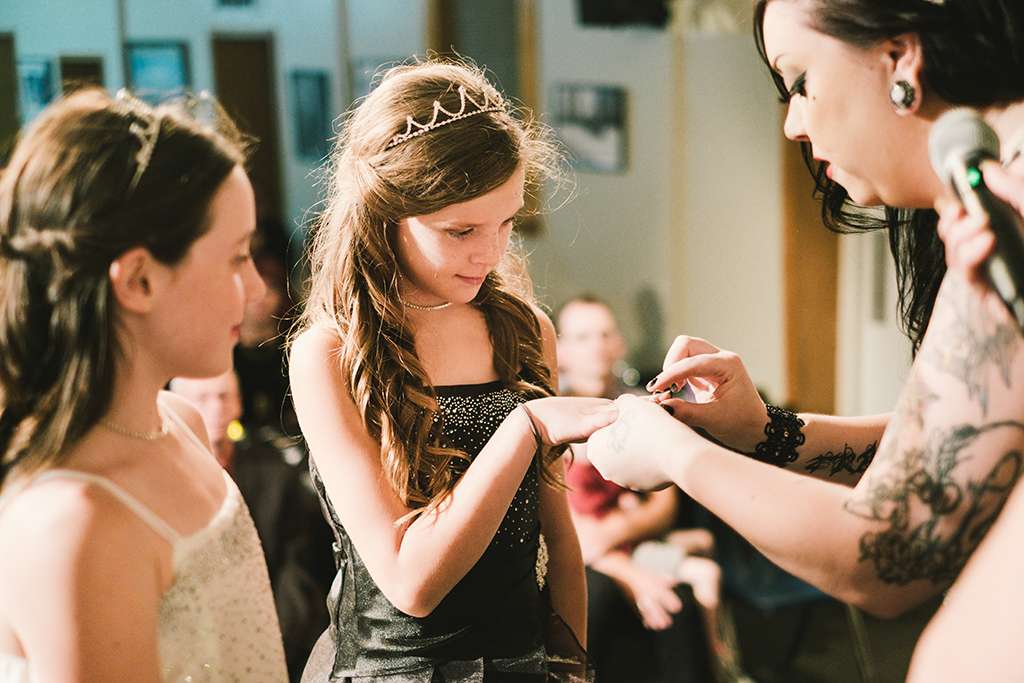 The couple met for a first-look and game of pool at a local bar before heading to their ceremony at the local community centre, which was officiated by a family friend. "Our ceremony was short but sweet," said Lauren, "and included personalised vows which we'd not only written to each other, but that I'd also written to my new step-daughters. It was a special moment to be able to include in our day."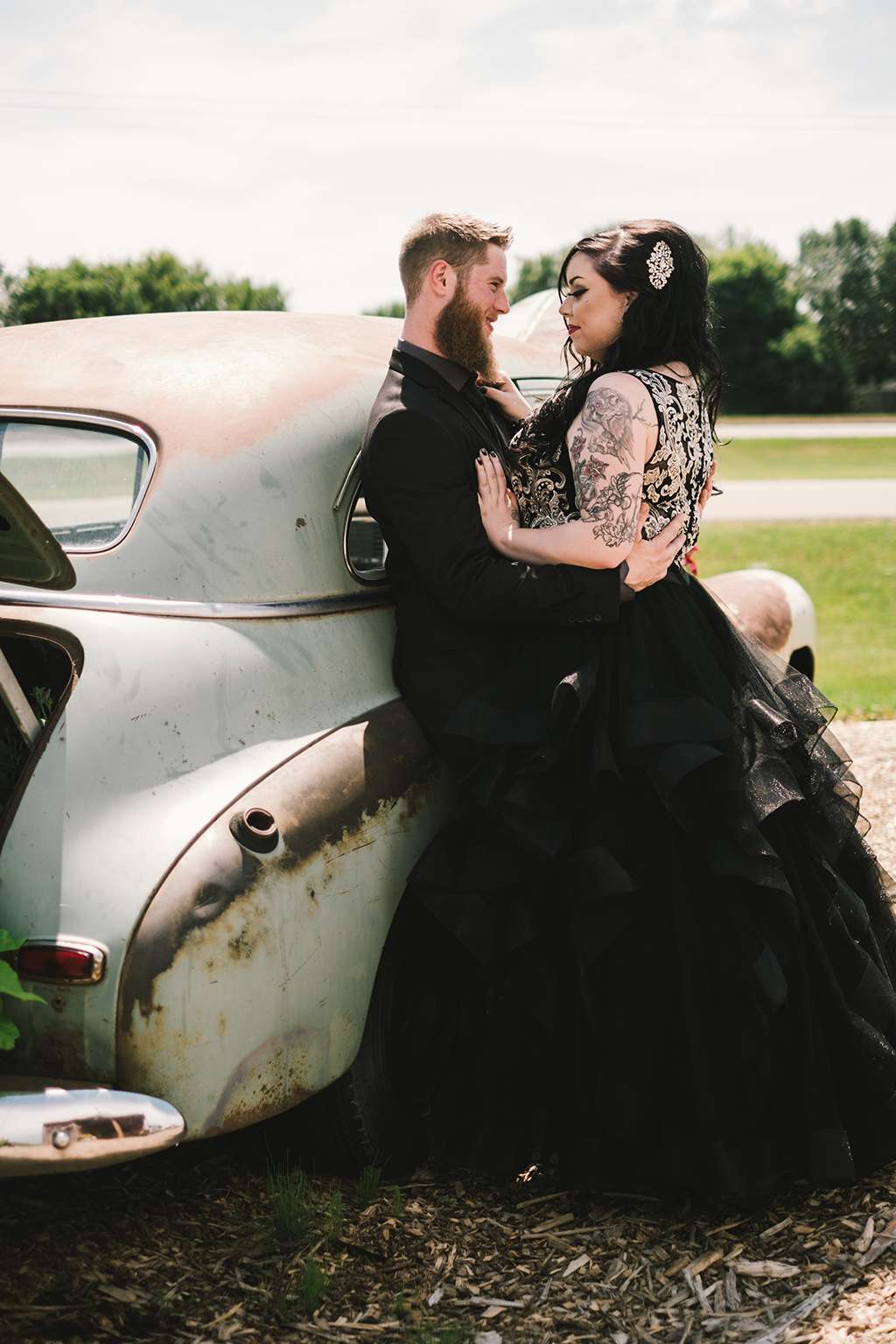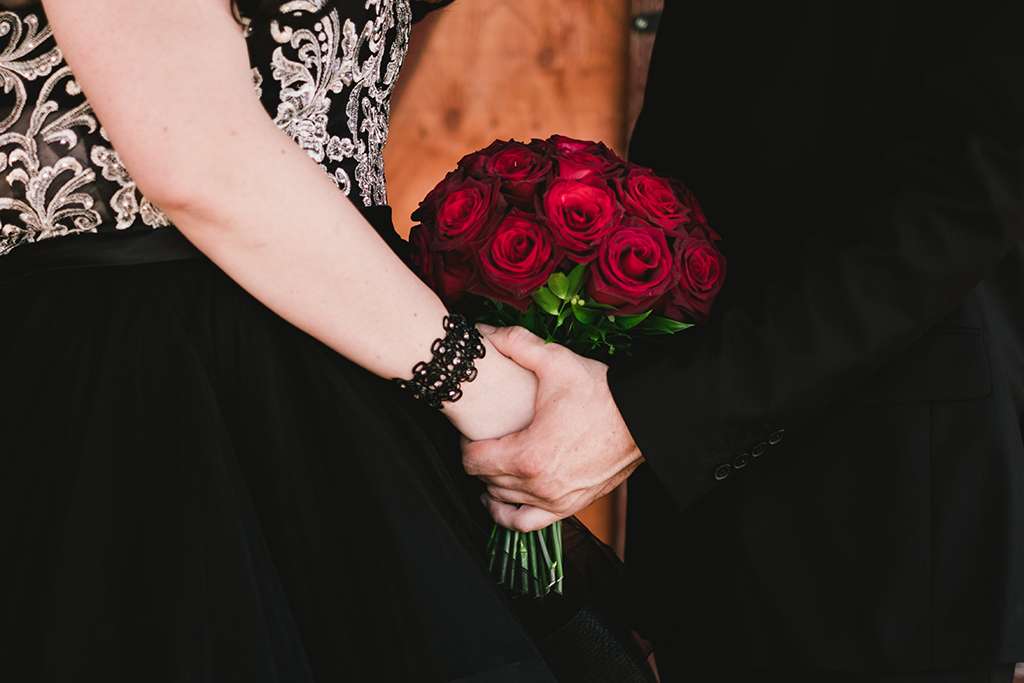 One surprise that the couple did have, was Lauren finding out that she was pregnant one month before the big day. Unfortunately, she was suffering quite badly with nausea, so it made it difficult to finish everything they had planned. Instead, they focused their attention to the most important tasks and scaled things back a bit so they didn't get too stressed and were still able to enjoy their day – despite the bouts of sickness!
Her advice for future couples? "Be yourself!! My family were not thrilled about certain things about our wedding. Black dresses, skull decorations (which were eventually 'not allowed') but it's your wedding day. Don't compromise who you are because your family does not accept you for you."