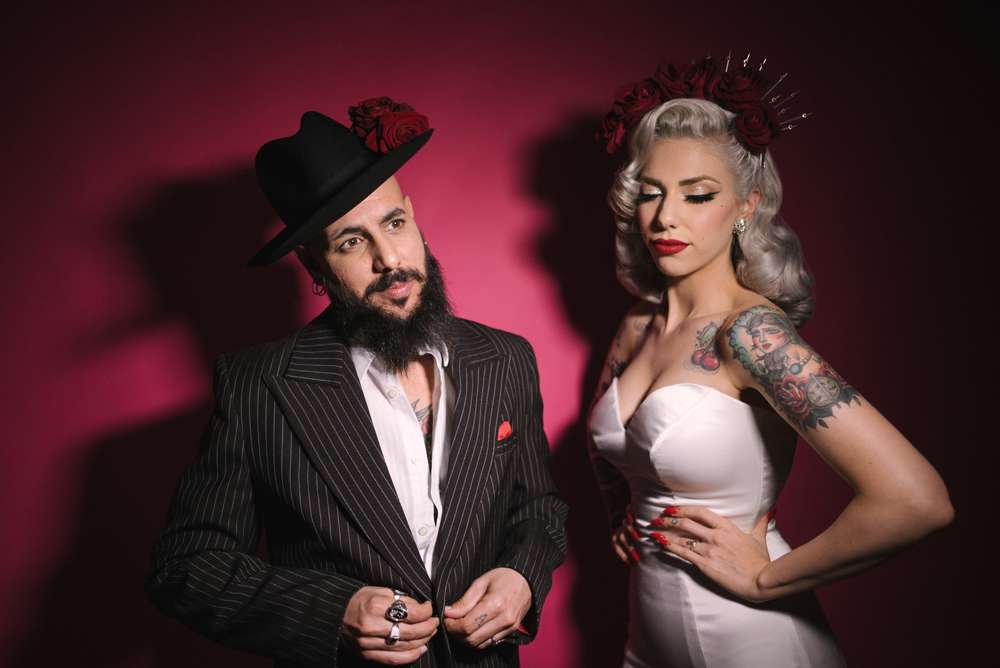 If you've picked up a copy of my book, then you may recognise Dafna and Eylon as their Las Vegas elopement is one of the real weddings featured inside. I LOVED those images and their story so much! Although they always wanted to get married in Vegas, they also wanted to celebrate with their loved ones back home in Tel Aviv, so it was the perfect excuse to have for a second wedding. The day was held at Bascula, a cultural arts centre that is home to a circus.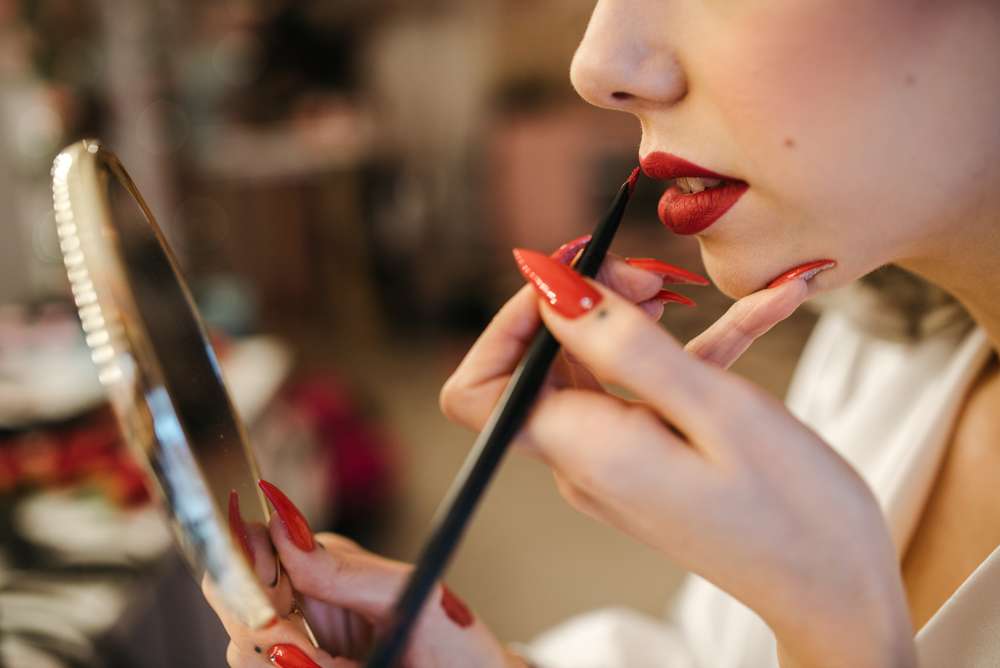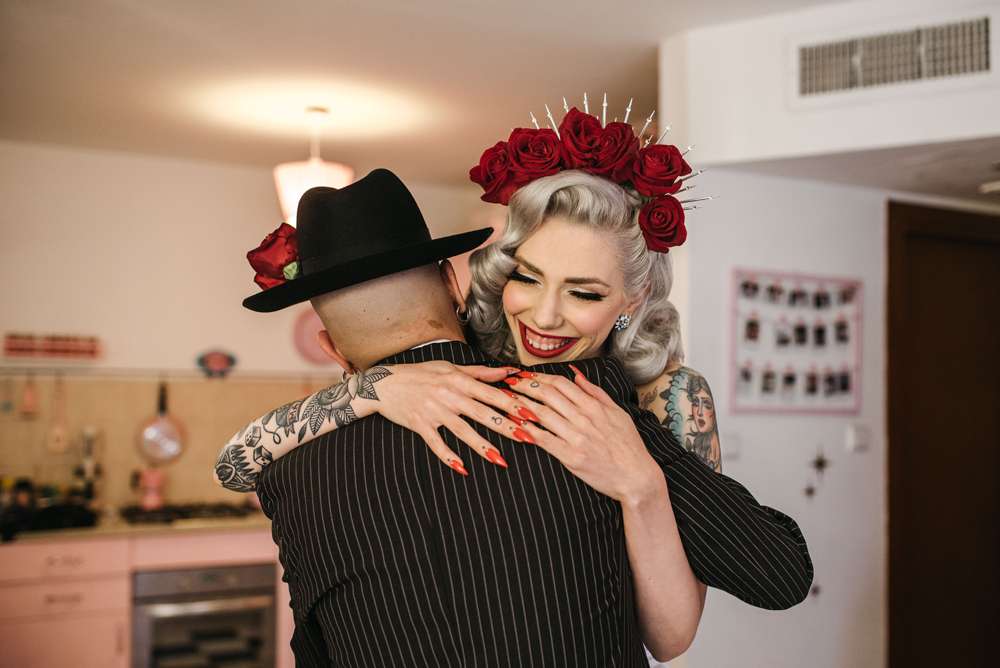 You are going to LOVE this wedding. The couple got ring finger tattoos during the ceremony, the groom wore a red veil and they partied so hard someone broken their arm! Now THAT my friends, is Rock n Roll!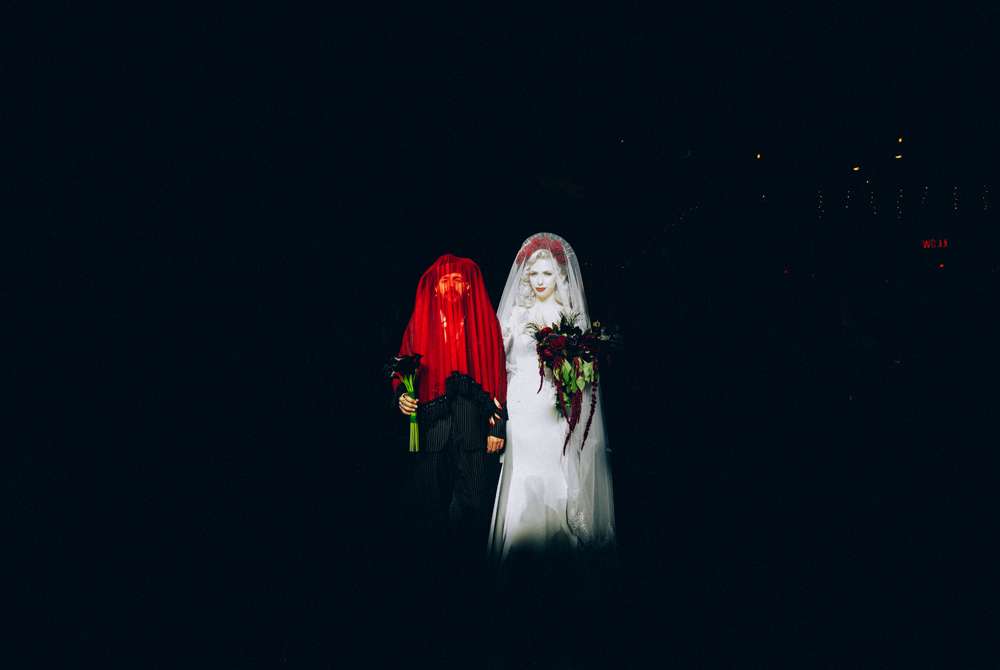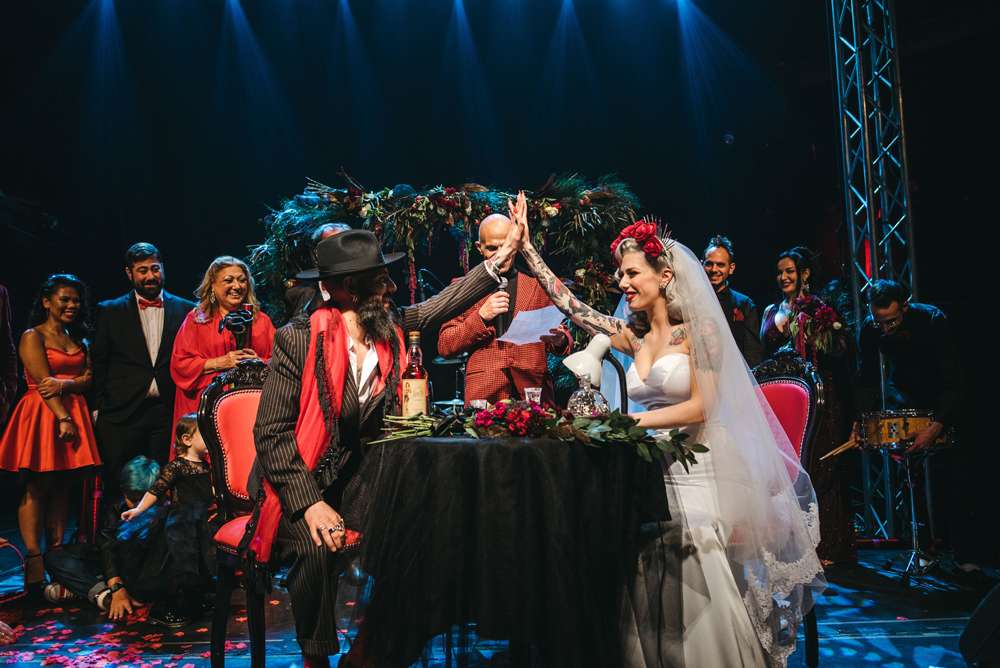 "We named our wedding FESTILOVE, a celebration of Rock n Roll, art and of course love", explained Dafna. "Originally we wanted a Halloween wedding, but had to accommodate our family from abroad so we scheduled it in December during Christmas vacations. Since we couldn't separate completely from our Halloween fantasy, the design featured a lot of skulls, spiderwebs and endless amounts of red roses and hearts. Accordingly, we asked the guests to follow a red and black dress code."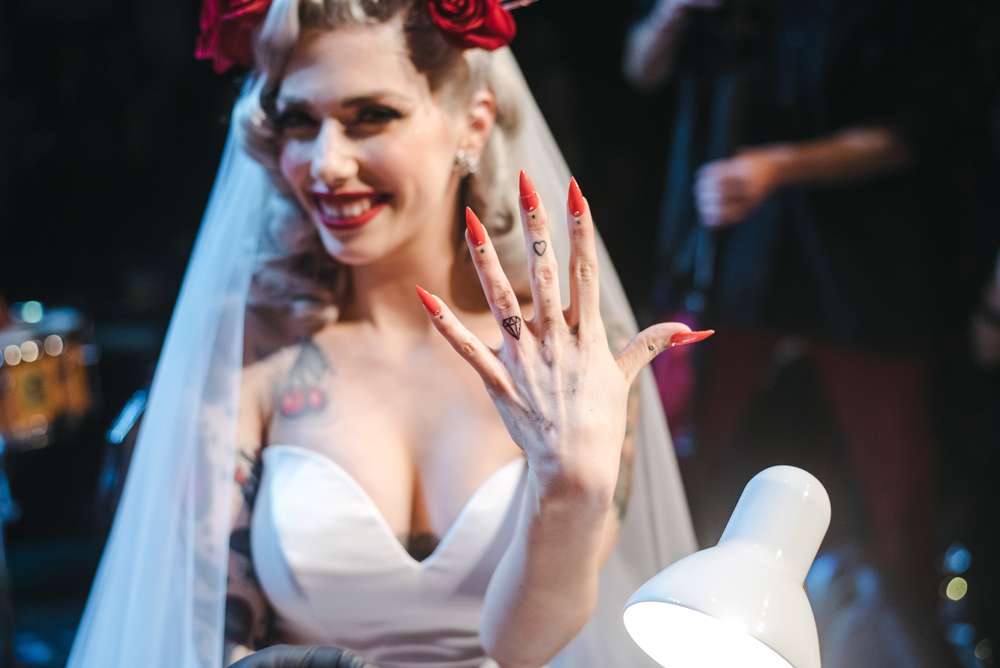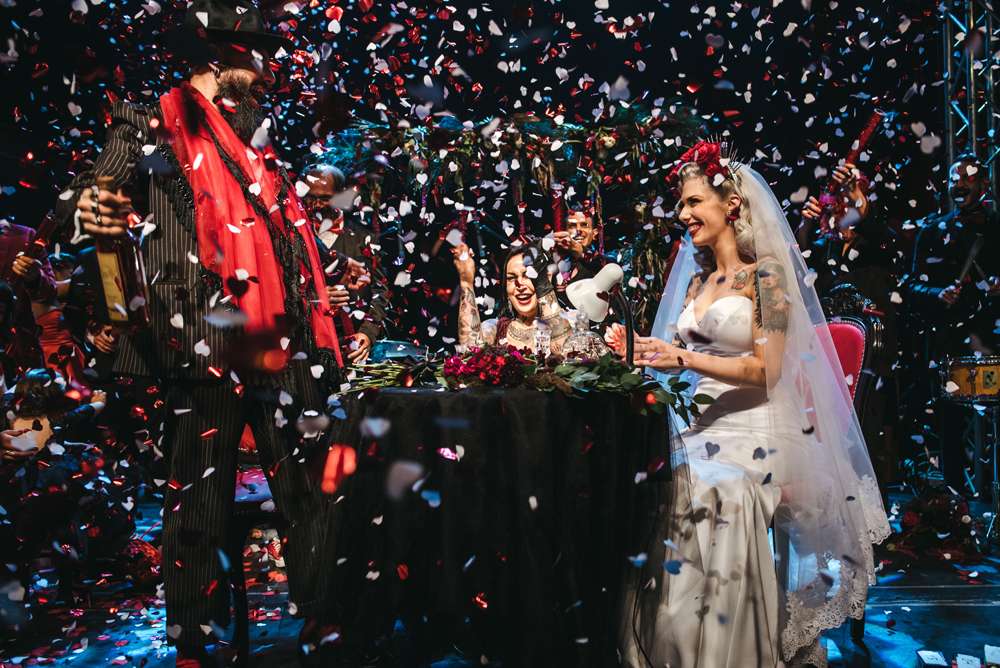 "We wanted our wedding to be a fun event that we would have been happy to be invited to, and not a traditional wedding", took over the groom. "Although most people in Israel are not religious, wedding ceremonies around here tend to feature a lot of biblical and orthodox ideas and customs. We wanted none of that. Our friend Sonia (the very same one who introduced us) took the role of the officiant and tattooed our fingers on stage for all of our guests to see and witness our commitment. Also we believe in gender equality and when I decided I also wanted to wear a veil, Dafna was more than happy to make me a beautiful red one!"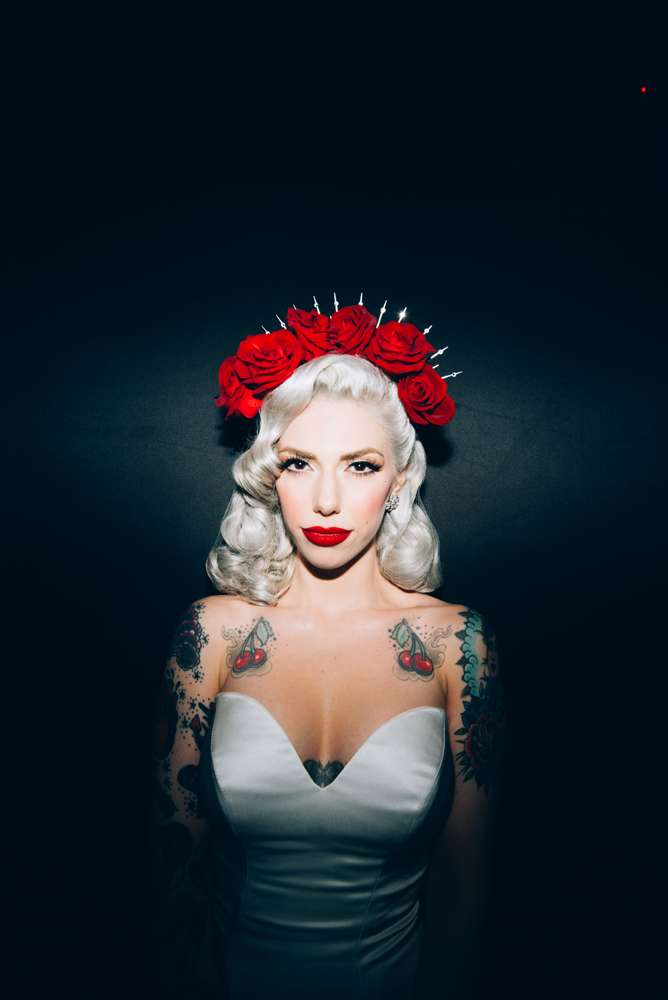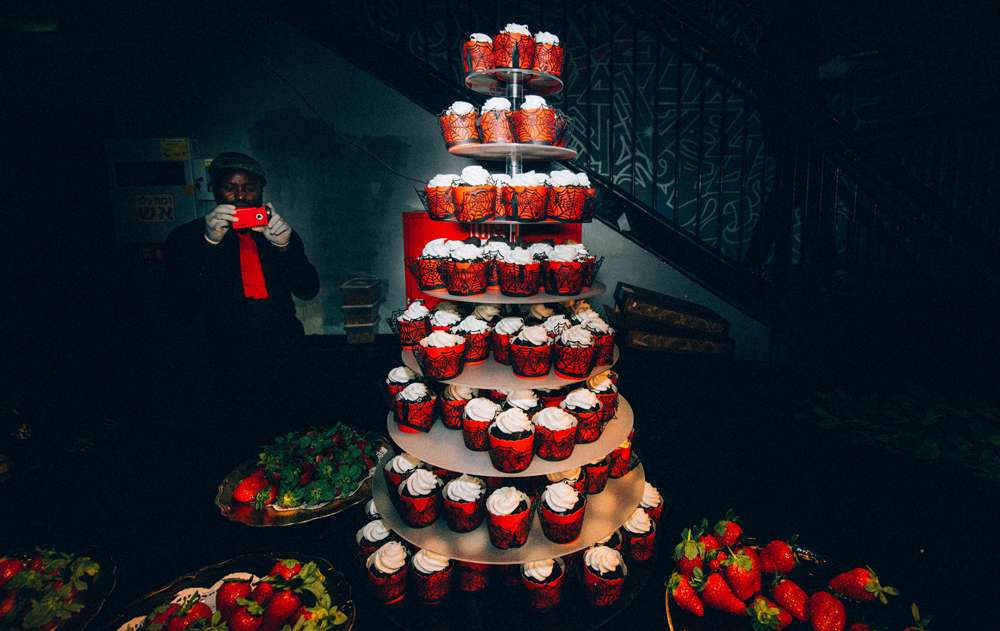 This was a real party… complete with a couple of drink-related casualties! "We had Sailor Jerry's Spiced Rum on all the tables which caused some very memorable stories from the less responsible guests", they laughed. "…Nothing too serious just a few cases of memory loss and one broken arm!"
You NEED to watch this video too – it's incredible!
Don't forget to grab a copy of Rock n Roll Bride: The Ultimate Guide for Alternative Brides if you'd like to see their Vegas wedding as well!