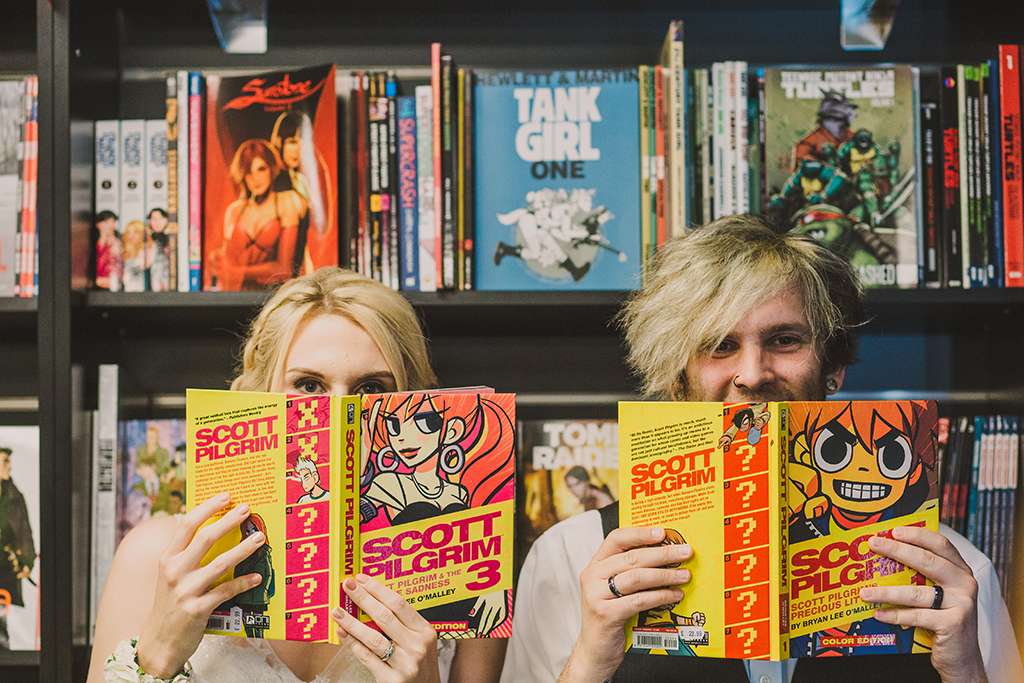 Mark and Amy wanted to keep their day as low cost as possible, in order to have a baller honeymoon to Tokyo a year later. With that in mind it was easy for them to bid farewell to a whole bunch of wedding traditions and expectations and focuse on having a day full of fun instead!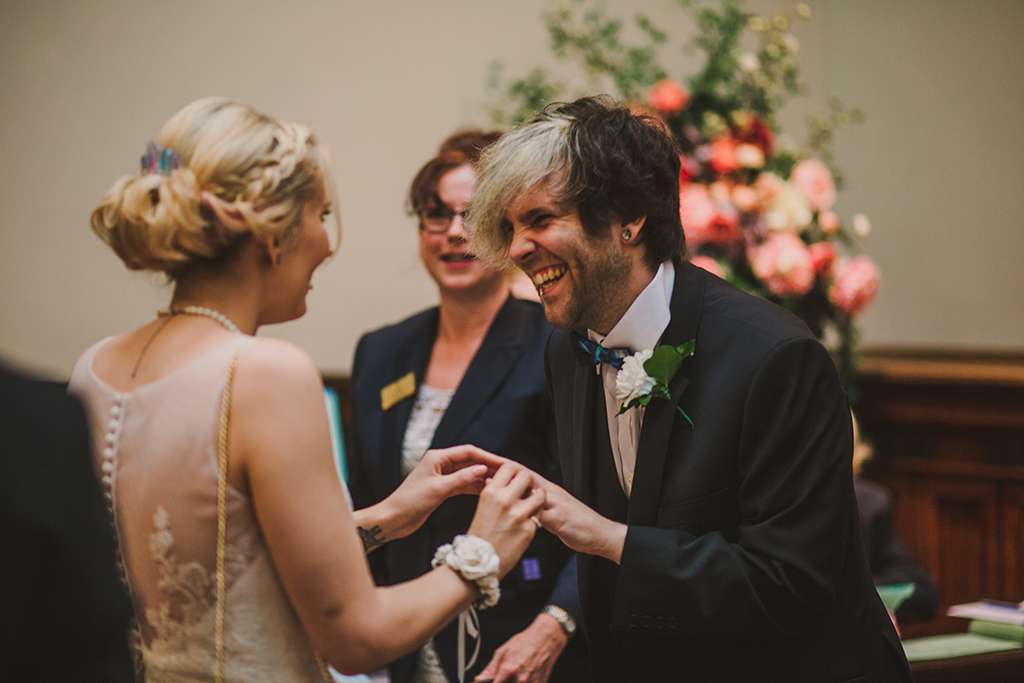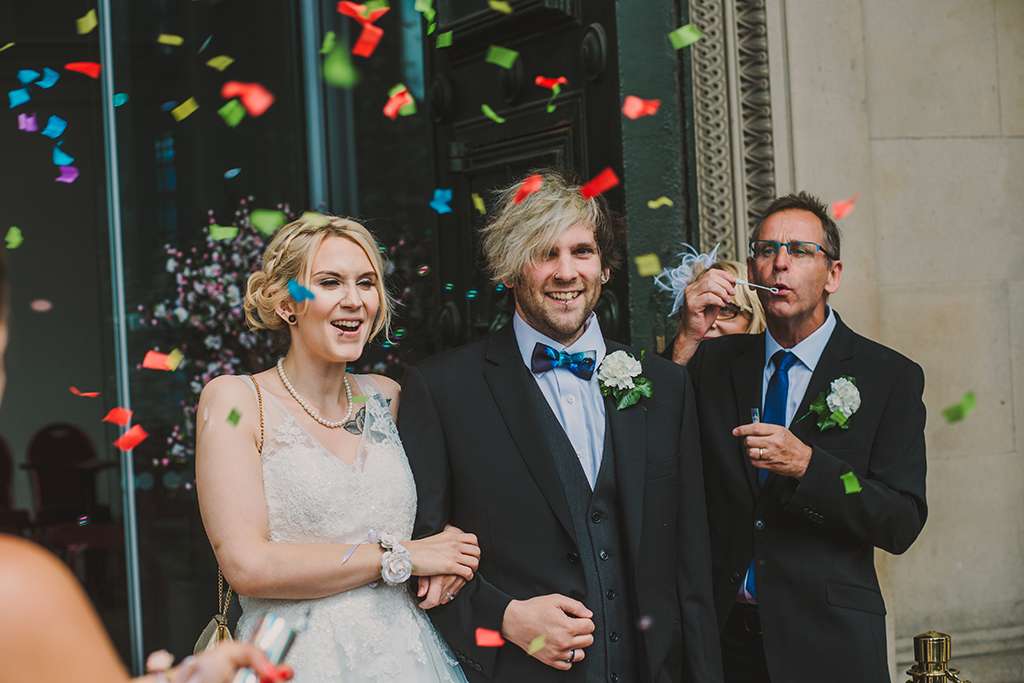 That's not to say they didn't add personality to their day. They were inspired by a mash-up of all of their favourite things; Pokemon, comic books, ghetto golf and great vegan food, and made decisions with nods to these elements in mind. In lieu of a traditional reception venue, the took their guests for dinner at their favourite vegan restaurant, followed by stopping for portraits in the comic book section of a bookstore, and ended up the night playing ghetto golf in their wedding outfits!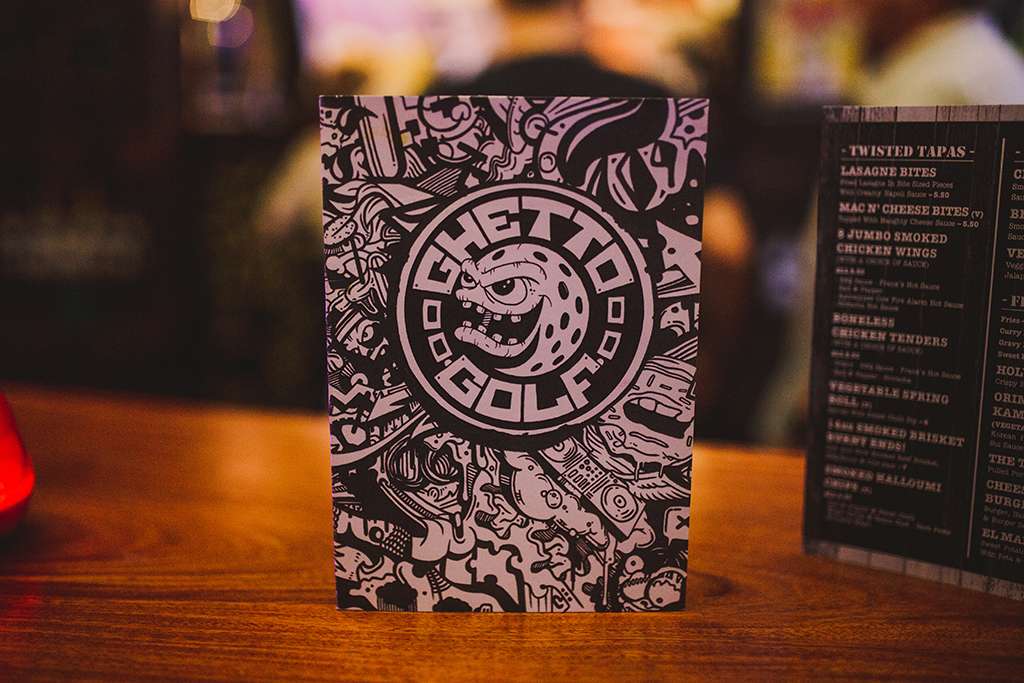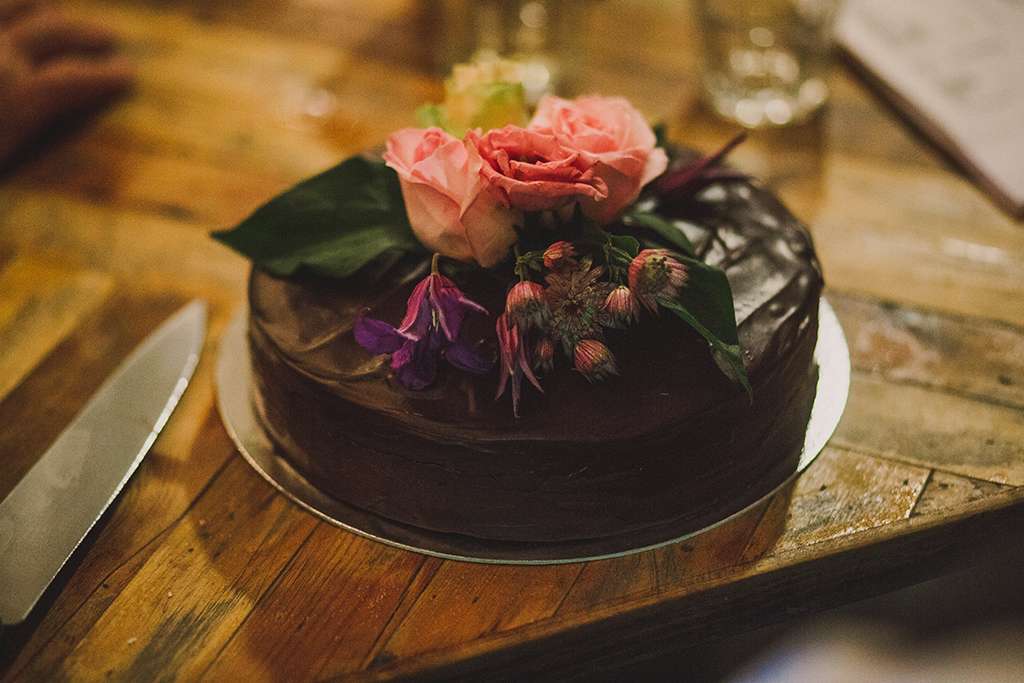 "I love bargain hunting, thrifting and buying things from small business," said Amy, "so a lot of my outfit and the little details were bought on Etsy, borrowed or upcycled." Their ring cushion was re-purposed from an original Pokeball that Amy had had since she was ten years old. Mark wore a Doctor Who bow tie, found on Etsy, and Amy borrowed her jewellery from her grandmother. "Thinking outside the box regarding what we bought, made or borrowed allowed us to put our own personality into the day."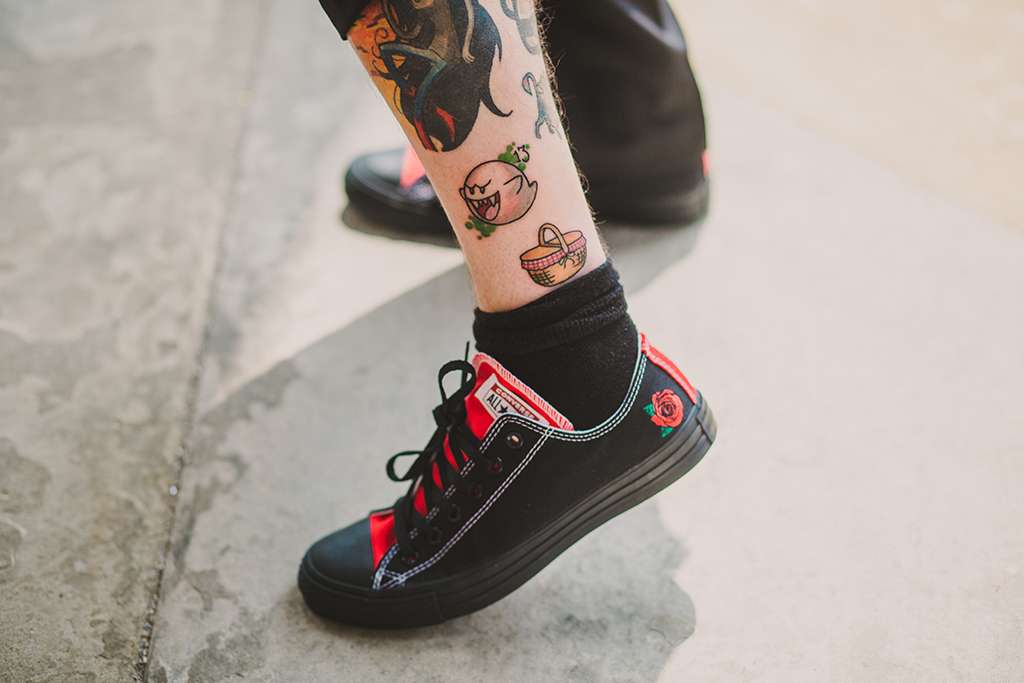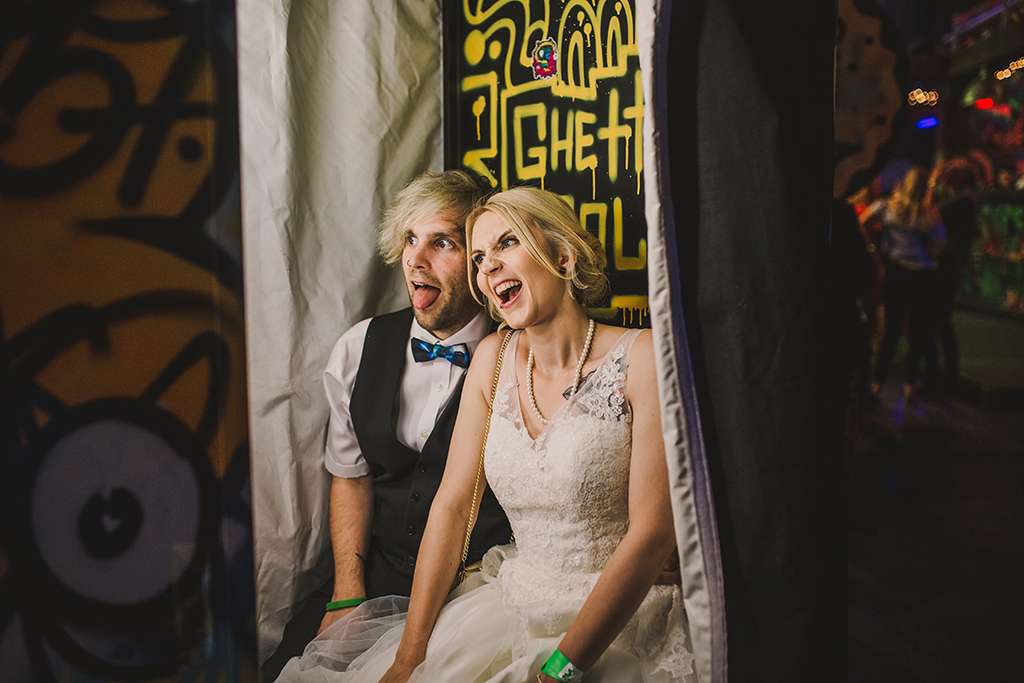 Their biggest savings came from not hiring venues, as they held their simple civil ceremony at a register office, and keeping their guest list intimate. But it wasn't only in monetary terms that they were able to save. Amy suffers with an anxiety disorder, so keeping things small and simple was important for them to be able to enjoy the process and not get too stressed.
"Even though we eschewed loads of 'should dos' and traditions, at times it took me a while to make decisions and purchases," Amy explained. "I was overwhelmed a lot of the time, but decided to break tasks into smaller chunks so it all became more manageable."