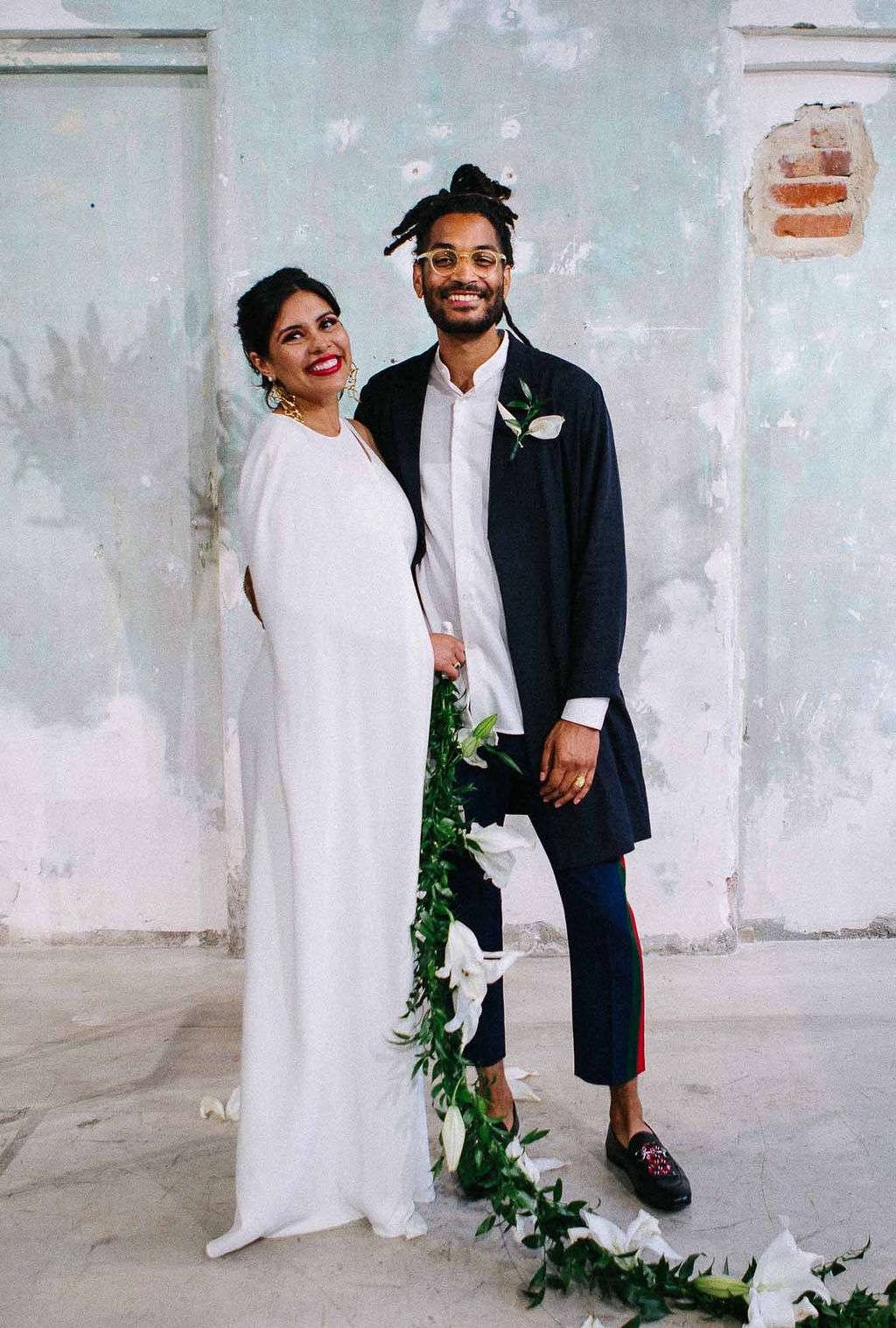 Love. Family. Keeping things Simple. These were the three key things Vanessa and Clotilde wanted to focus on for their July wedding. They said their vows in front of only their nearest and dearest at the quirky venue, Downstairs at the Department Store in Brixton. Afterwards they hosted a joy-filled reception at Upstairs at t the Department Store, a brand new restaurant and bar. They didn't want to spend a lot either, with their budget maxed out at £5000.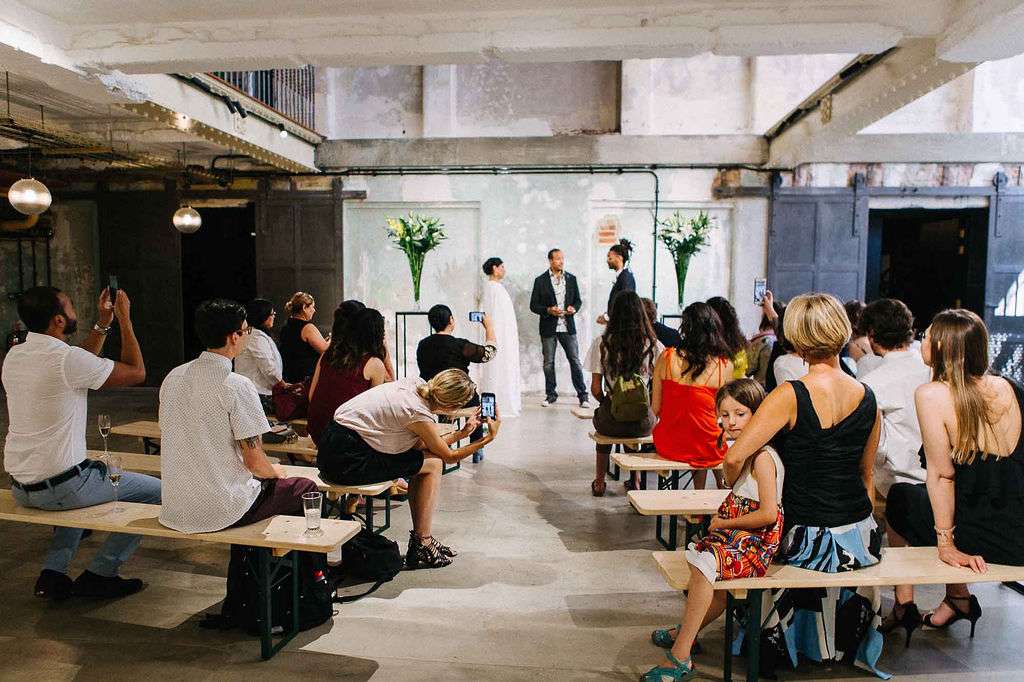 They skipped many of the usual wedding formalities such as bridesmaids and groomsmen, stationery, entertainment and extra decor. "We wanted an intimate, simple, elegant and edgy ceremony borrowing just enough from a traditional wedding", explained the bride. "We didn't do any invitations or anything like that. Basically, we decided to skip all the 'ceremonious' stuff to focus on having a simple wedding and great reception."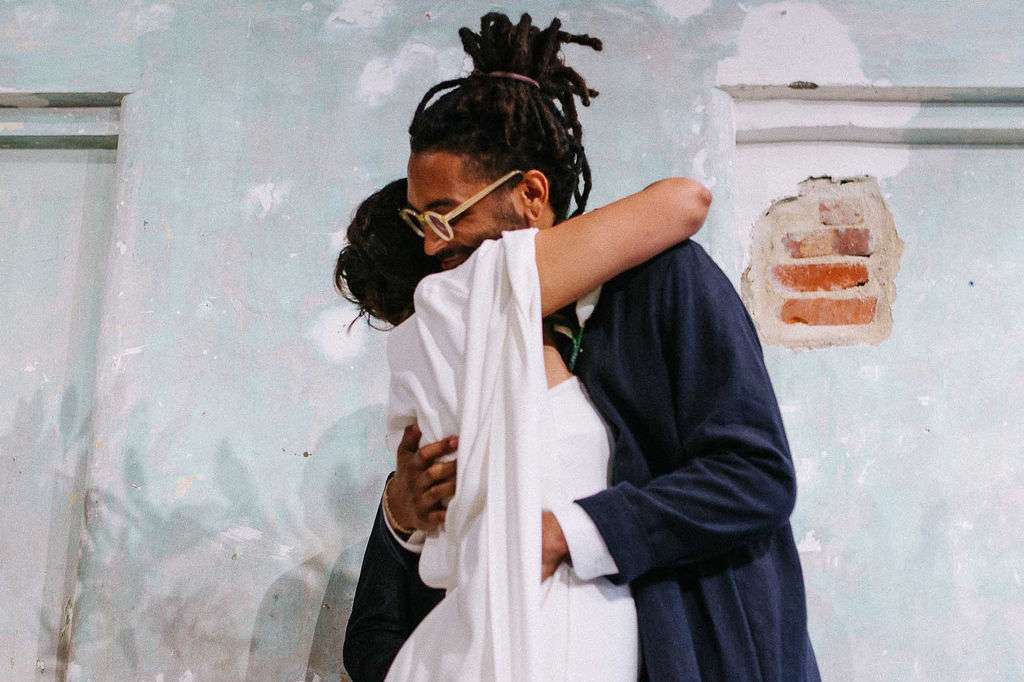 "The ceremony was super intimate (less than 25 people) and was officiated by Clotilde's uncle, who came from the US to do so. My sister also gave a touching speech in Spanish as is my native tongue. Finally, Clotilde's best friend made us laugh with stories from their childhood. We didn't plan what people would say or ask for them to do anything special, everything came from their heart. I think this sense of authenticity and love is something that I would always cherish."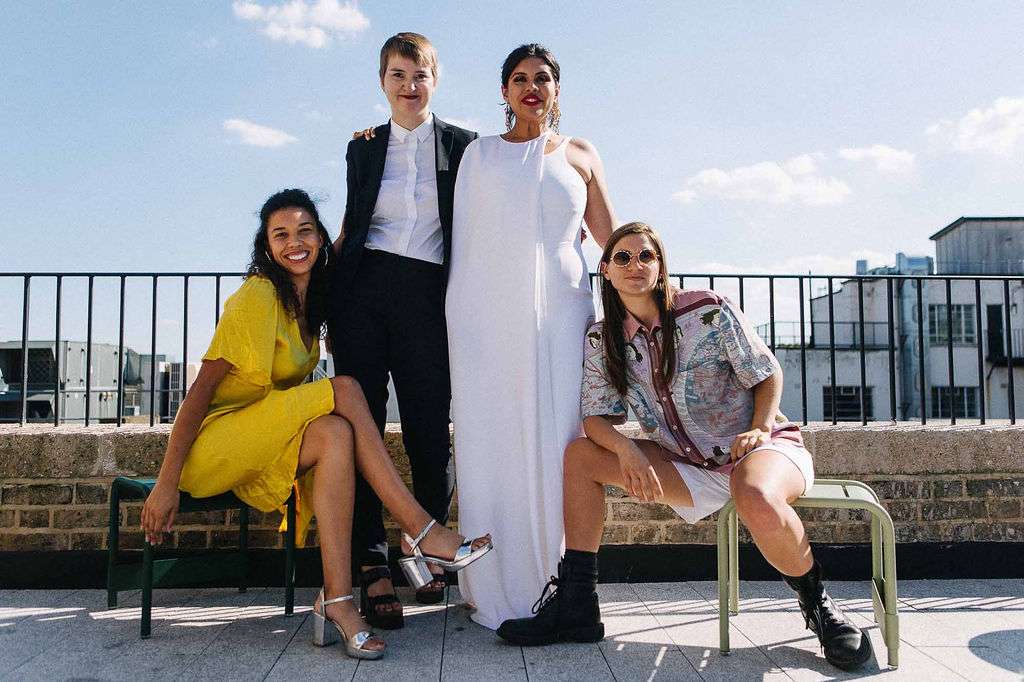 Vanessa wore a stunning Stella McCartney gown with Bactá De Toi shoes and custom made jewellery from TATÁ. "We were inspired by my dress for the theme. We wanted our wedding to make a statement with simplicity. The fact is we didn't do much planning at all. We tried to keep everything as simple as we could. We limited ourselves to ask for recommendations from people who we trusted in their taste. For example, we absolutely loved our venue, so we ask them for recommendations for flowers and photography and that's how we found Birksen and Joséphine."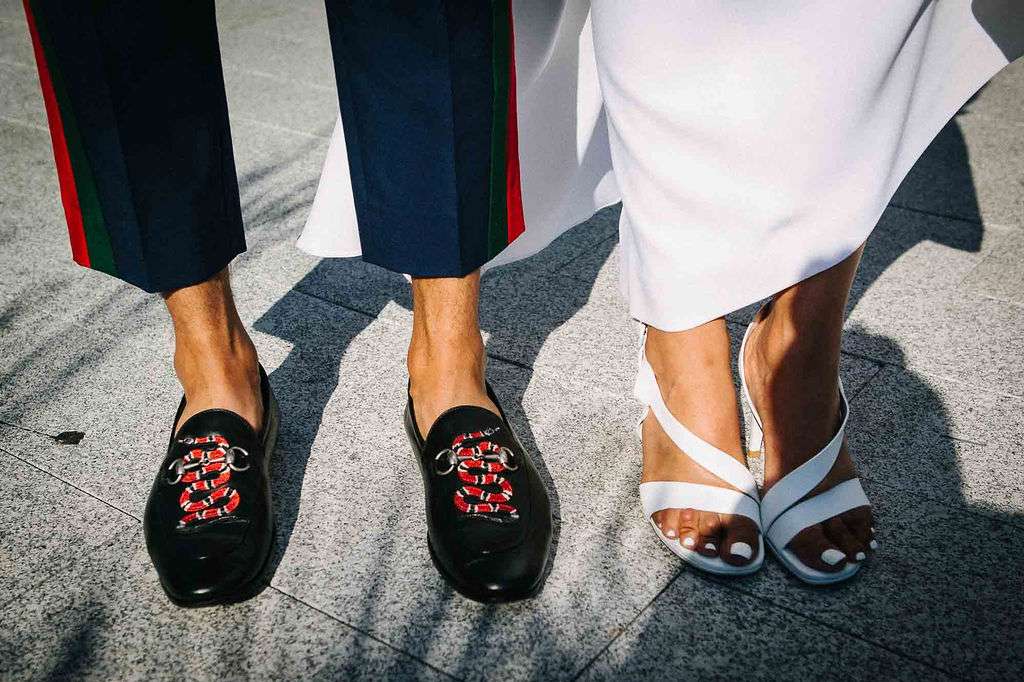 "Our advice to other couples would be to not overthink and force things. Simple always works best."
FYI. photographer of these fabulous photographs, Joséphine Elvis, has a 20% off offer for Rock n Roll Bride readers right now so you absolutely need to check her out!