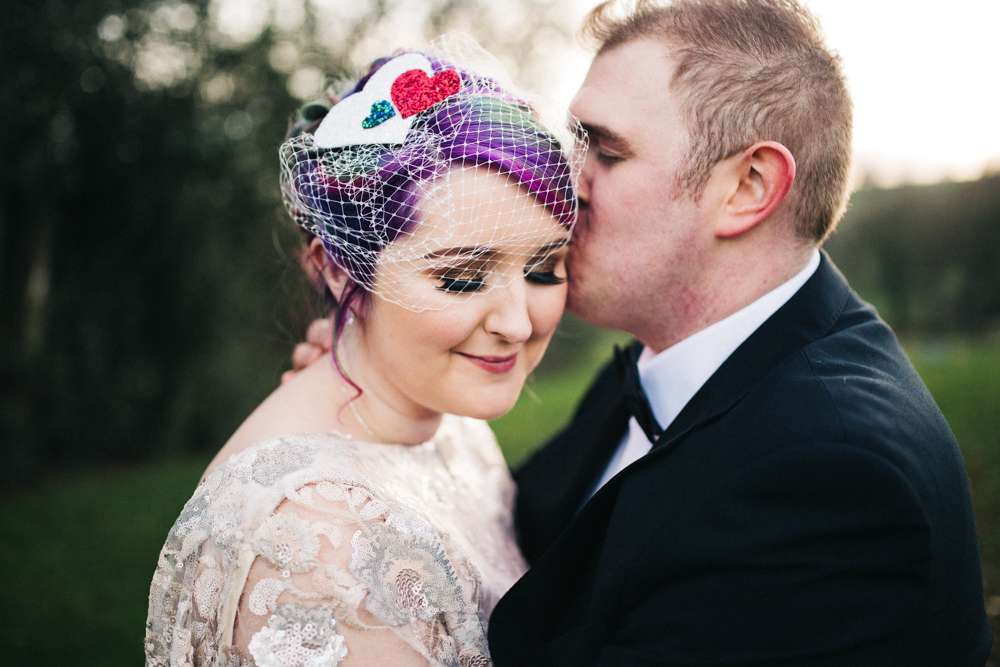 Rachel and Nick may have met on Tinder but their relationship was anything but a quick hook up! Both barbershop singers, the bride more or less trawled the app (and Facebook!) to find Nick when some friends told her they'd spotted him as they were swiping through! When they finally met they hit it off immediately and were married two years later, on December 28th.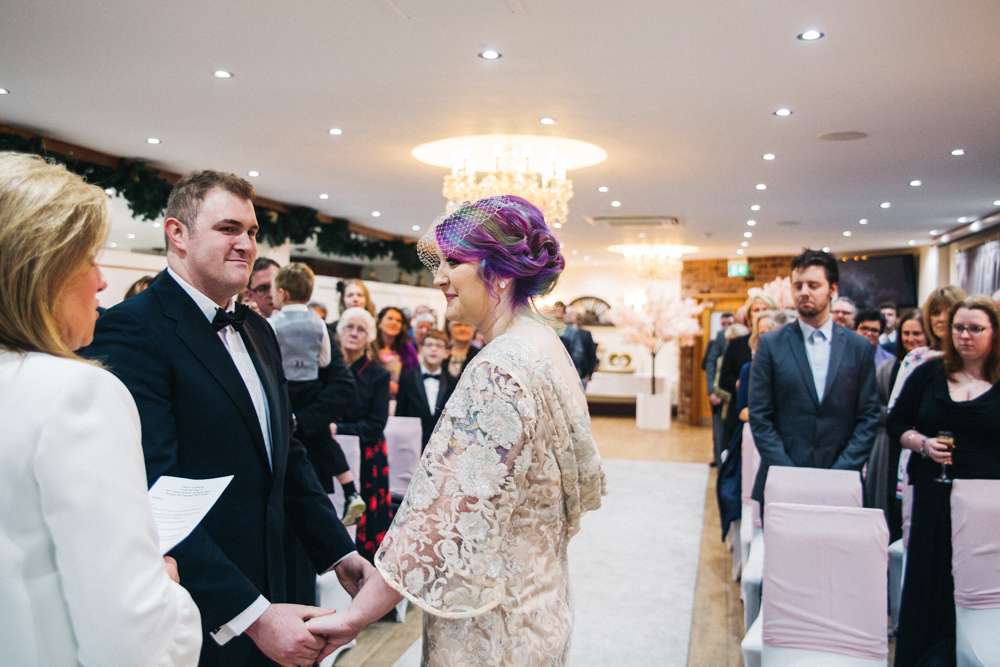 "Our wedding was very relaxed", the bride said. "We just wanted a big celebration with all of our friends with lots of music." The day was held at The White Hart Inn, Moorwood Moor, and despite it being winter (and so dark by 3 o' clock!) they opted to not get married until 5pm.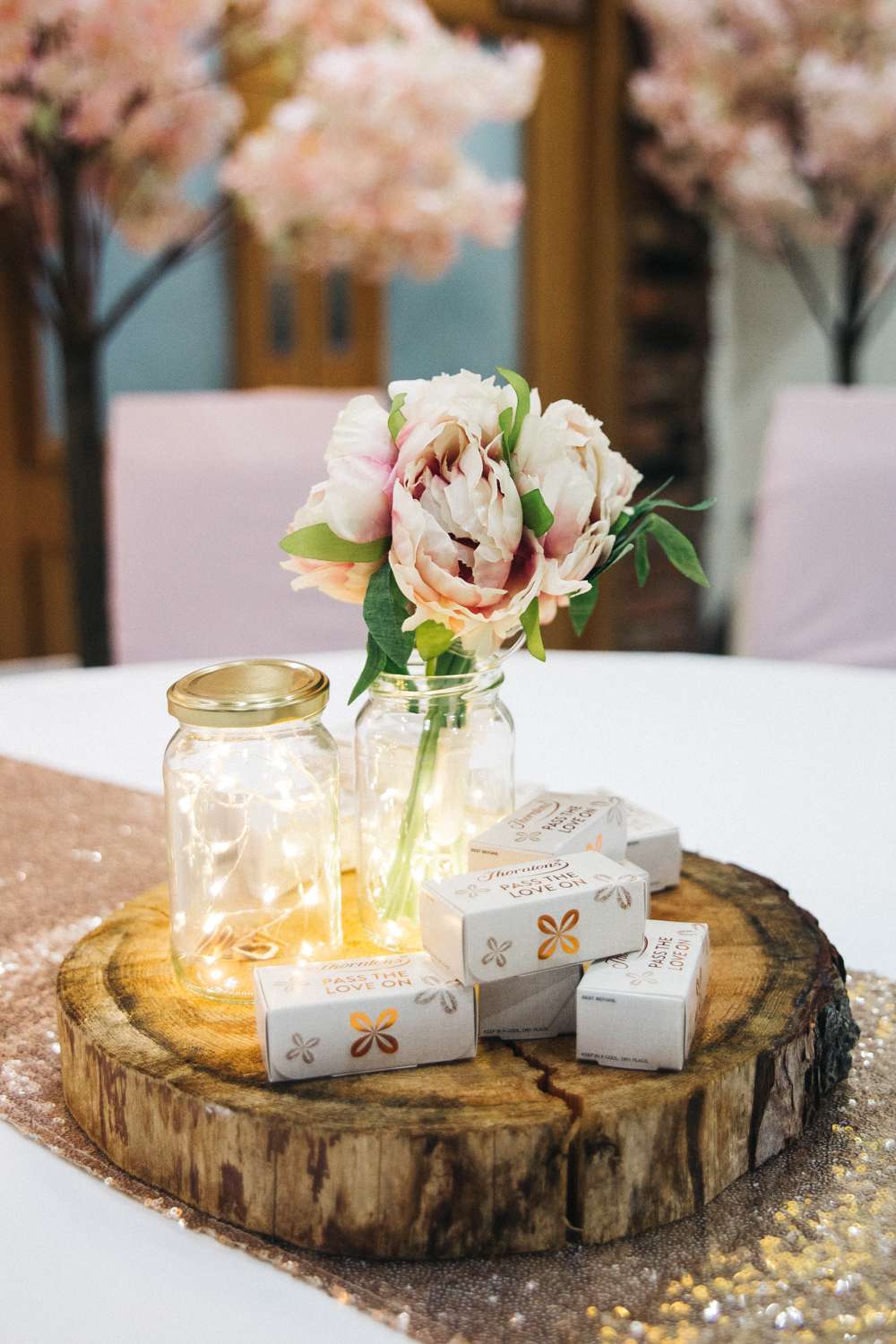 "We didn't get married until 5pm and the speeches were all part of the ceremony so that anyone who was nervous could get that bit over and done with and have fun", she continued. it was lovely to get all the formal stuff out of the way early. I work for a Christian organisation and therefore employ a chaplain. It was really important to me to have her 'marry us'. She personalised the service for us to include lots of musical references and it was very special to us."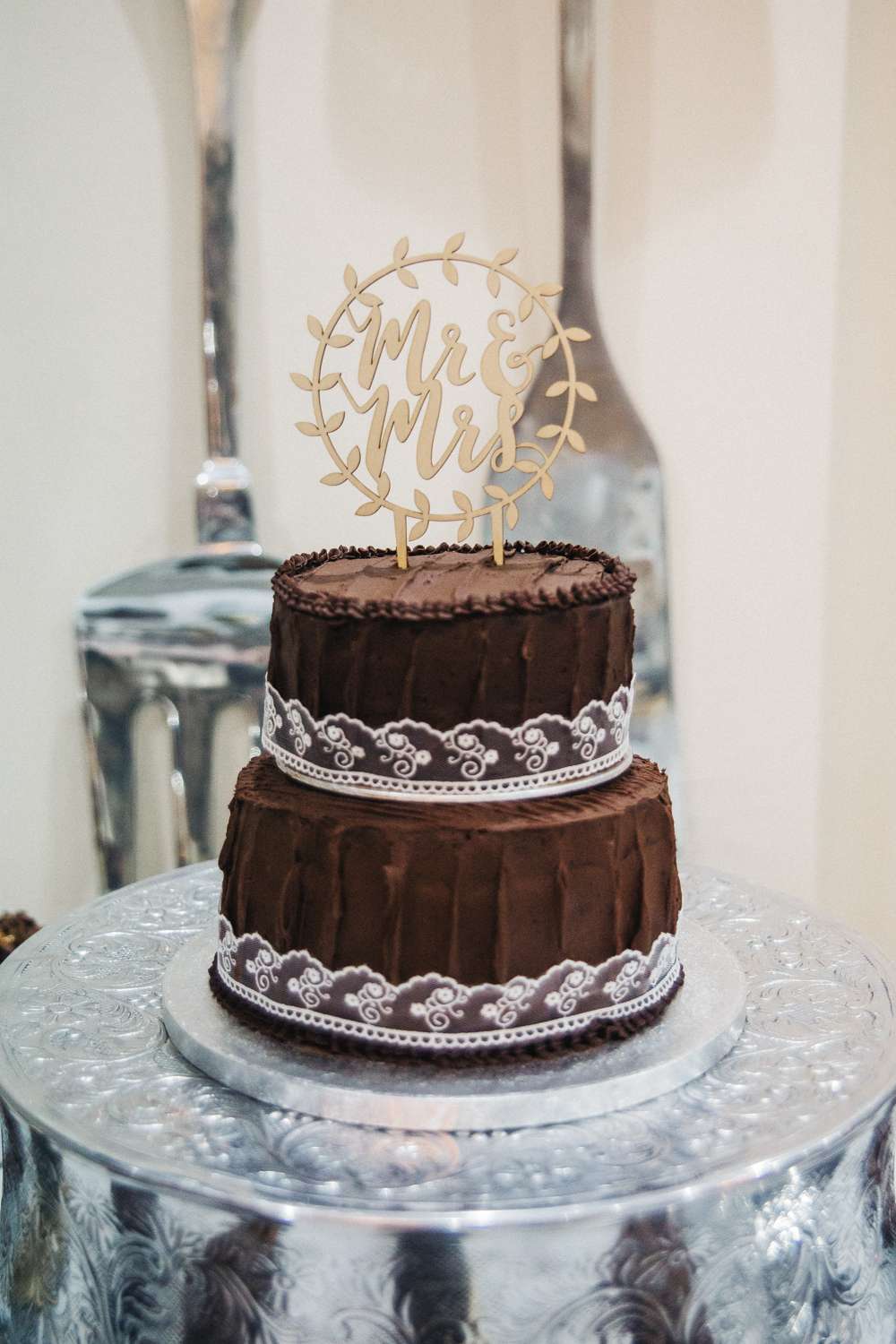 Nick's speech included a very special announcement too, "At the end of his speech Nick said, 'I'm sure there was something else that I was supposed to say… What was it?' He then went into his pocket and pulled out a babygro that said 'Guess what?' on it. It was a lovely way to announce to our nearest and dearest that we were expecting our first baby!"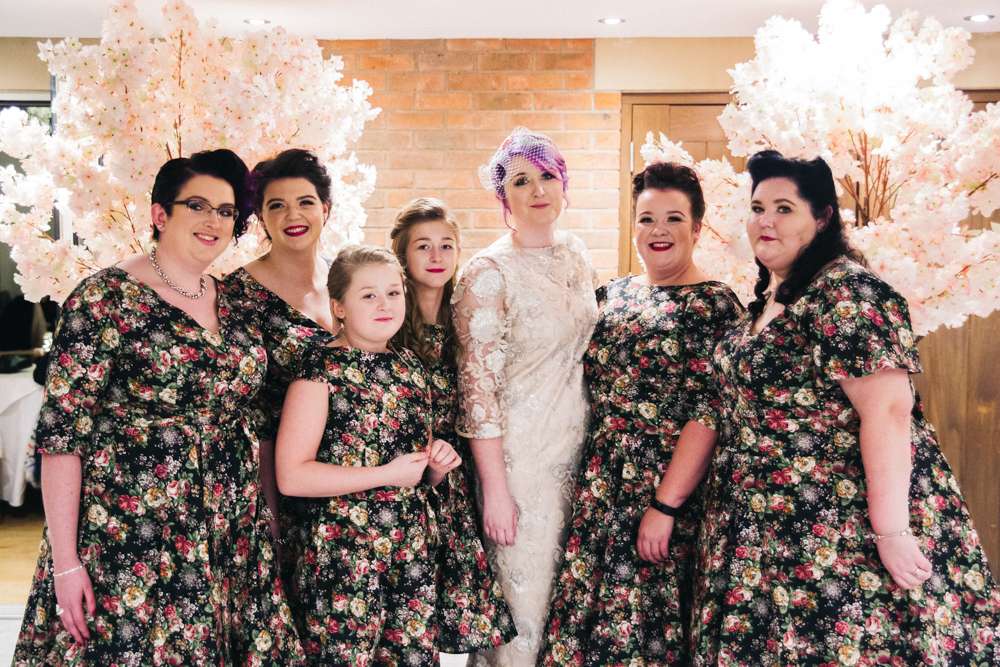 They also didn't have a first dance or cutting of the cake (they had a chocolate fountain instead!) and they had all of their formal photographs taken before the ceremony so they could kick back and relax post-ceremony.
Both Rachel and Nick loved planning their laid back wedding in a way that suited them. although it was stressful at times ("It was quite stressful being so close to Christmas but we chose that so we could have everyone off work at the same time – ans I had terrible morning noon and night sickness!") they ended up with a wedding that felt perfect for them and celebrated their love and relationship in the musical way they always wanted.