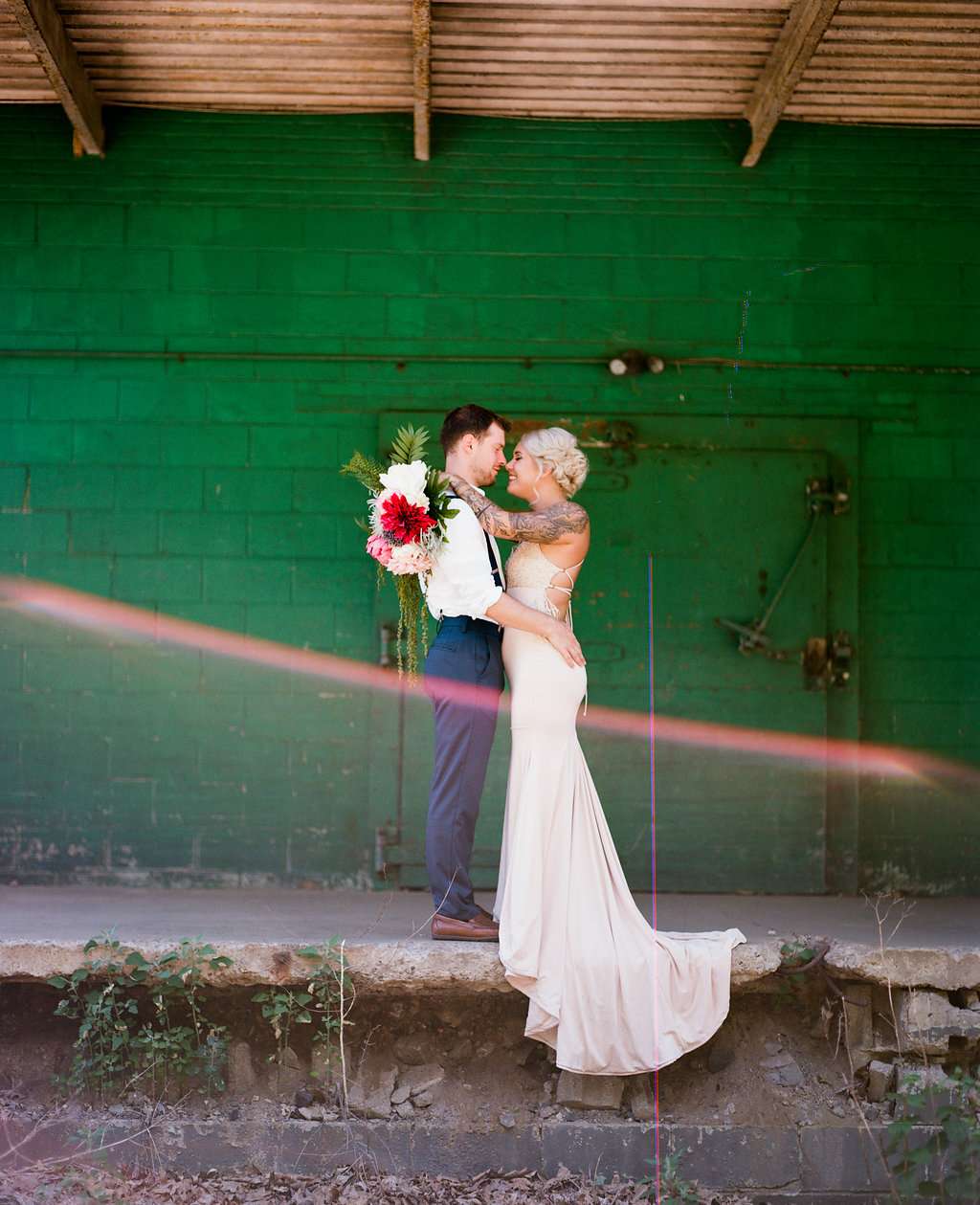 Courtney and Jake had two weddings: The first at a music festival in Tennessee called Bonnaroo and the second home in a family member's back garden for all their family and friends who hadn't been able make it to the first. Their decor was fun and bright, definitely drawing upon the festival vibes, and Courtney made a lot of the decor herself.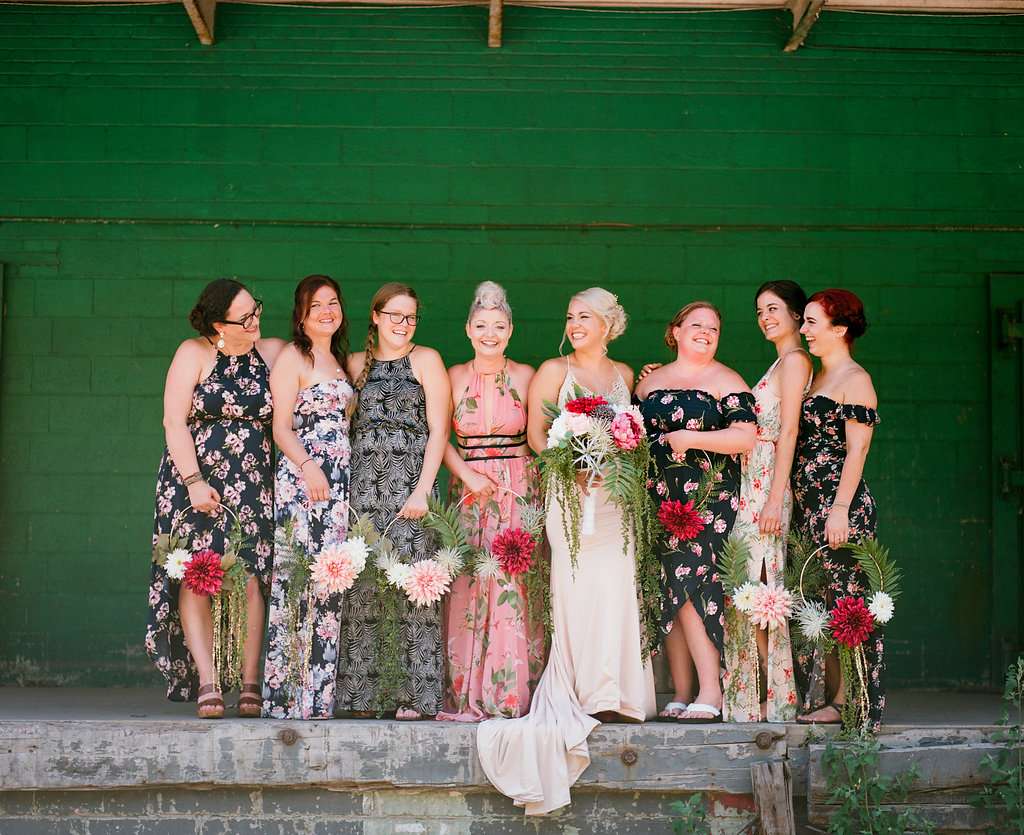 "We fell in love with Bonnaroo a few years ago and HAD to get married there because of the vibe, music and people," Courtney explains. "We wanted to bring a bit of the Bonnaroo Music Festival back home for our picnic-style wedding. We had a lot of decor that tied in with Bonnaroo's saying 'Radiate positivity' . The combo of eclectic decor we had played a huge role in it being uniquely us."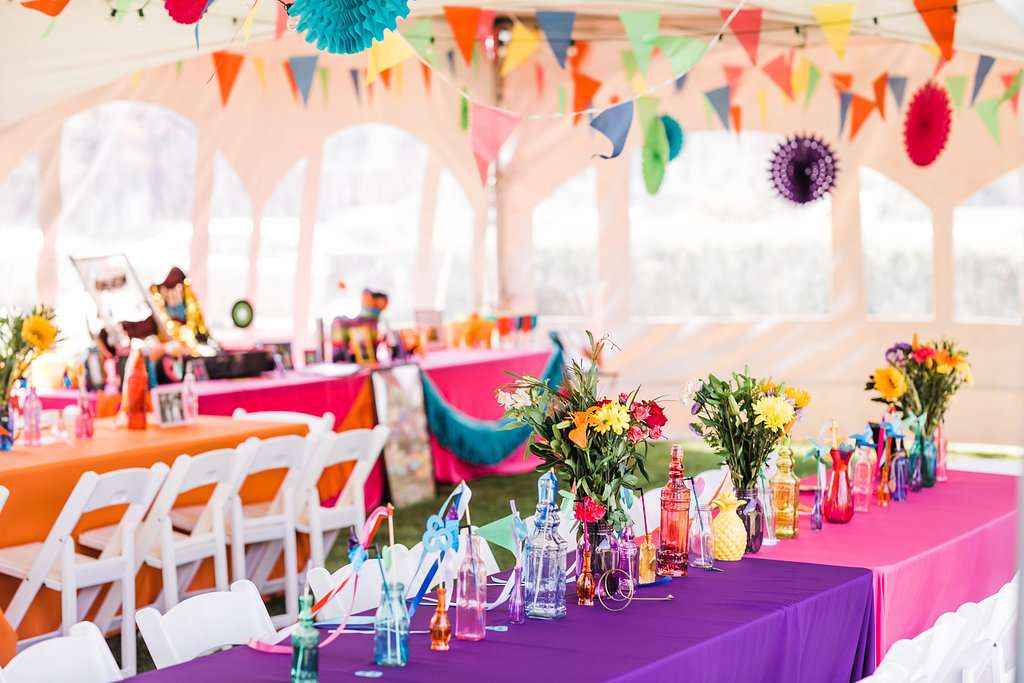 As the wedding was at one of their family homes, they had a blank canvas to decorate. Courtney made essentially all of the decor herself with her trusty Cricut machine, including table decor and various signs, mirrors and mantras dotted about the place. They used this alongside a load of yard decorations from Amazon and Walmart which they reused afterwards by putting them in their own back yard.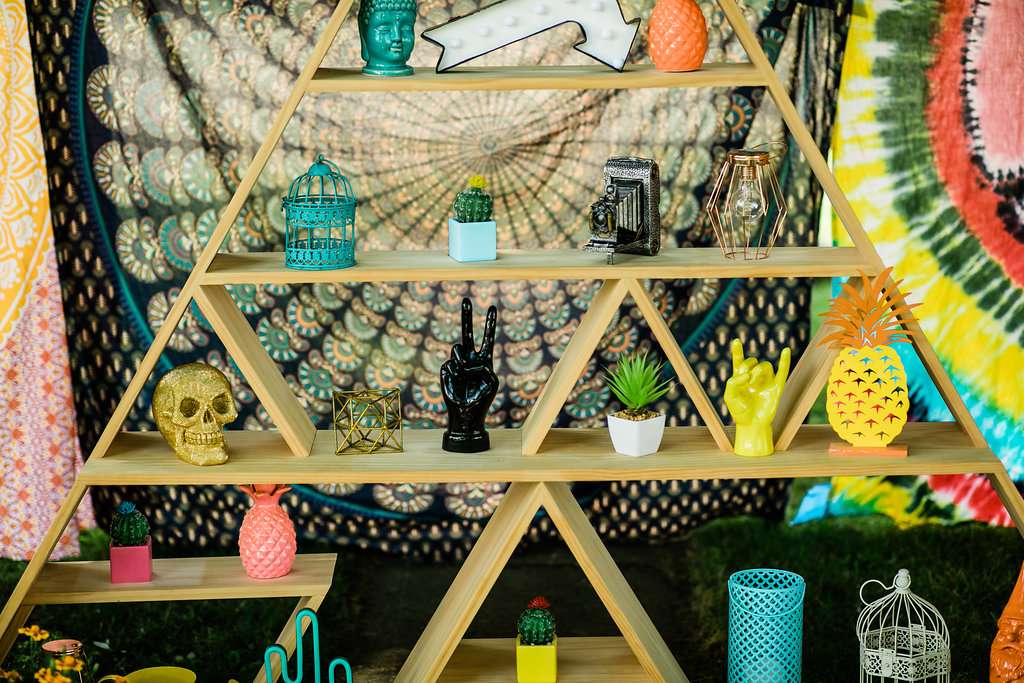 The table flowers were from Trader Joe's and Courtney made her and her bridesmaids' floral hanging hoops, as an alternative take on wedding bouquets.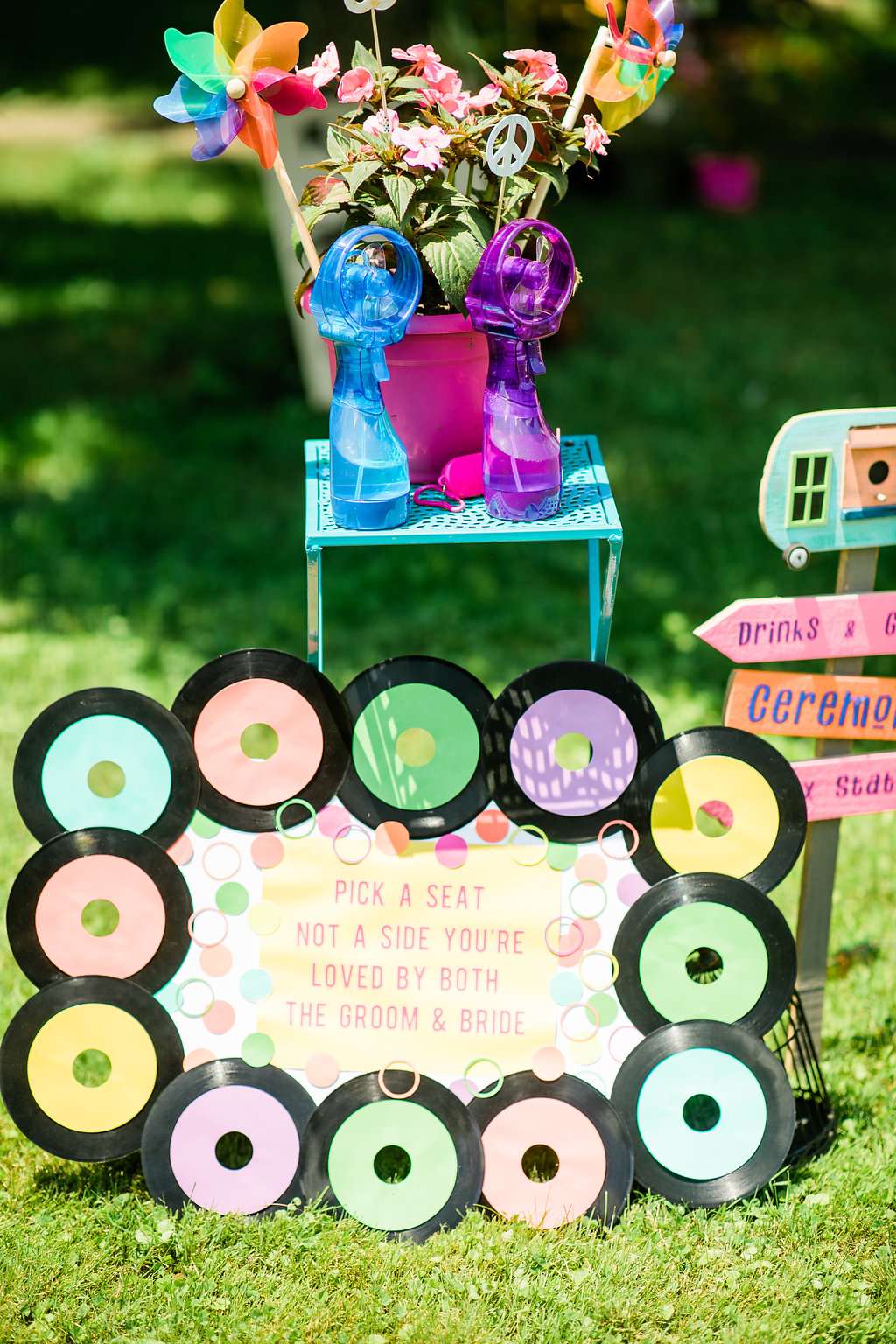 Jake's coworker and mentor officiated the wedding, which made it all the more special. "It was a 25 minute ceremony with our own vows", Courtney explained. "And instead of doing a unity candle, sand, or something else traditional, we decided to finish beading artwork together that I made for our home!"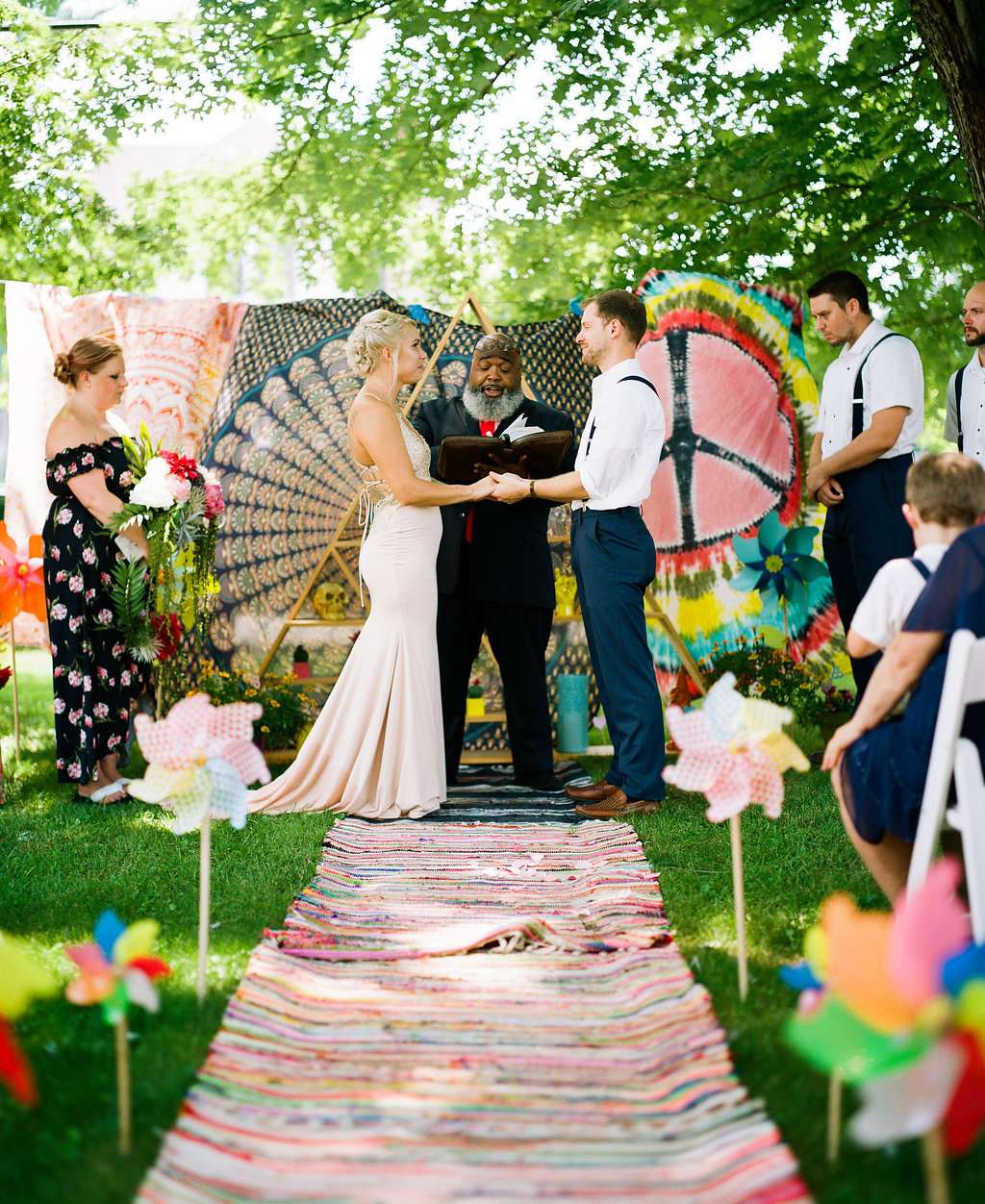 Courtney wore an embellished Gemeli Power dress which she accidentally dipped in mud just before she was meant to walk down the aisle! "The back of my dress was filled with mud. I ran over to my parent-in-laws' pool and we dunked my dress in the pool to clean it – but you could barely tell the dress was wet!"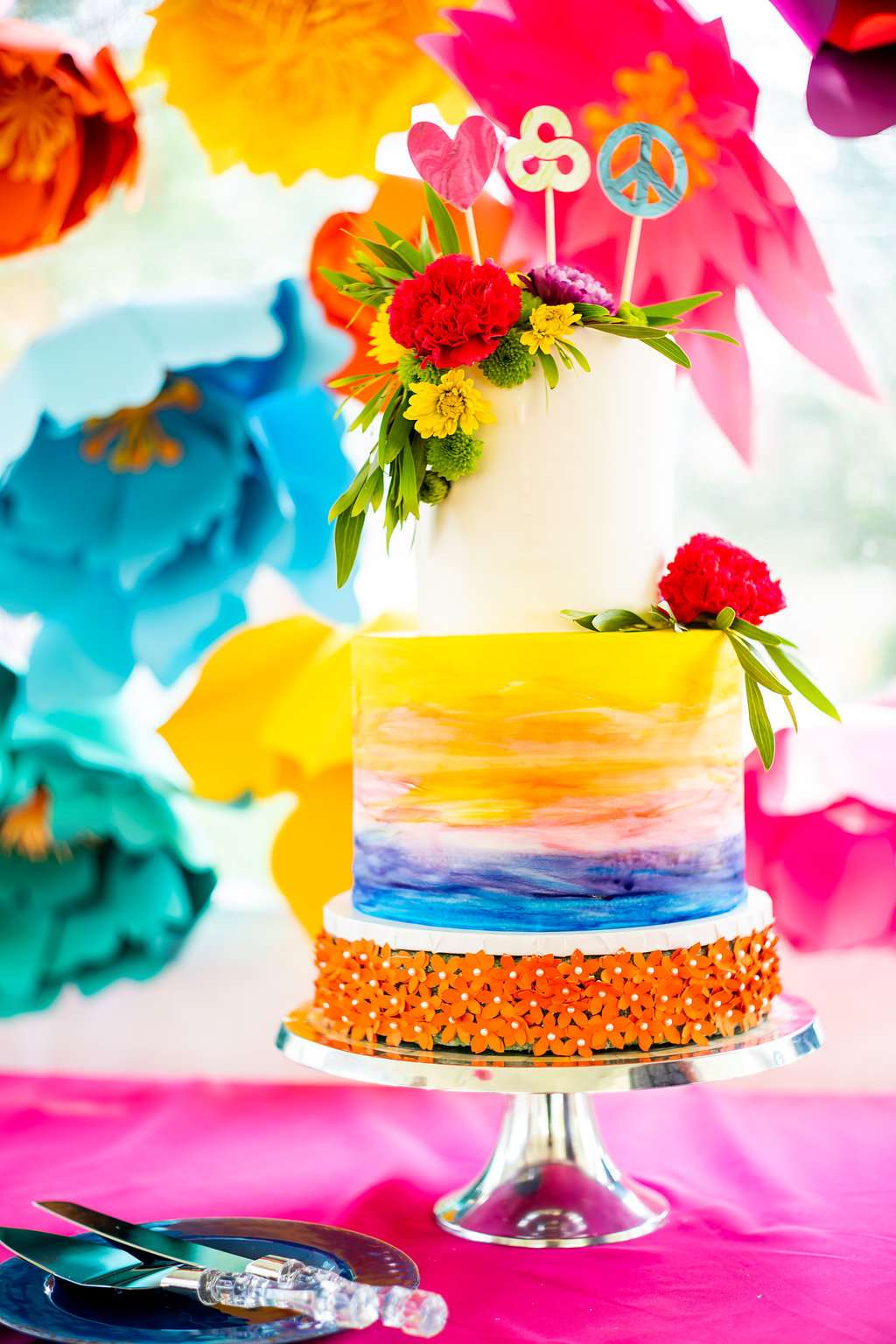 Despite muddy dress near-misses, the day was an absolute blast. "Having a second ceremony was by far the best," Courtney says. "I loved saying our vows to one another again, and seeing it all come together was magical."