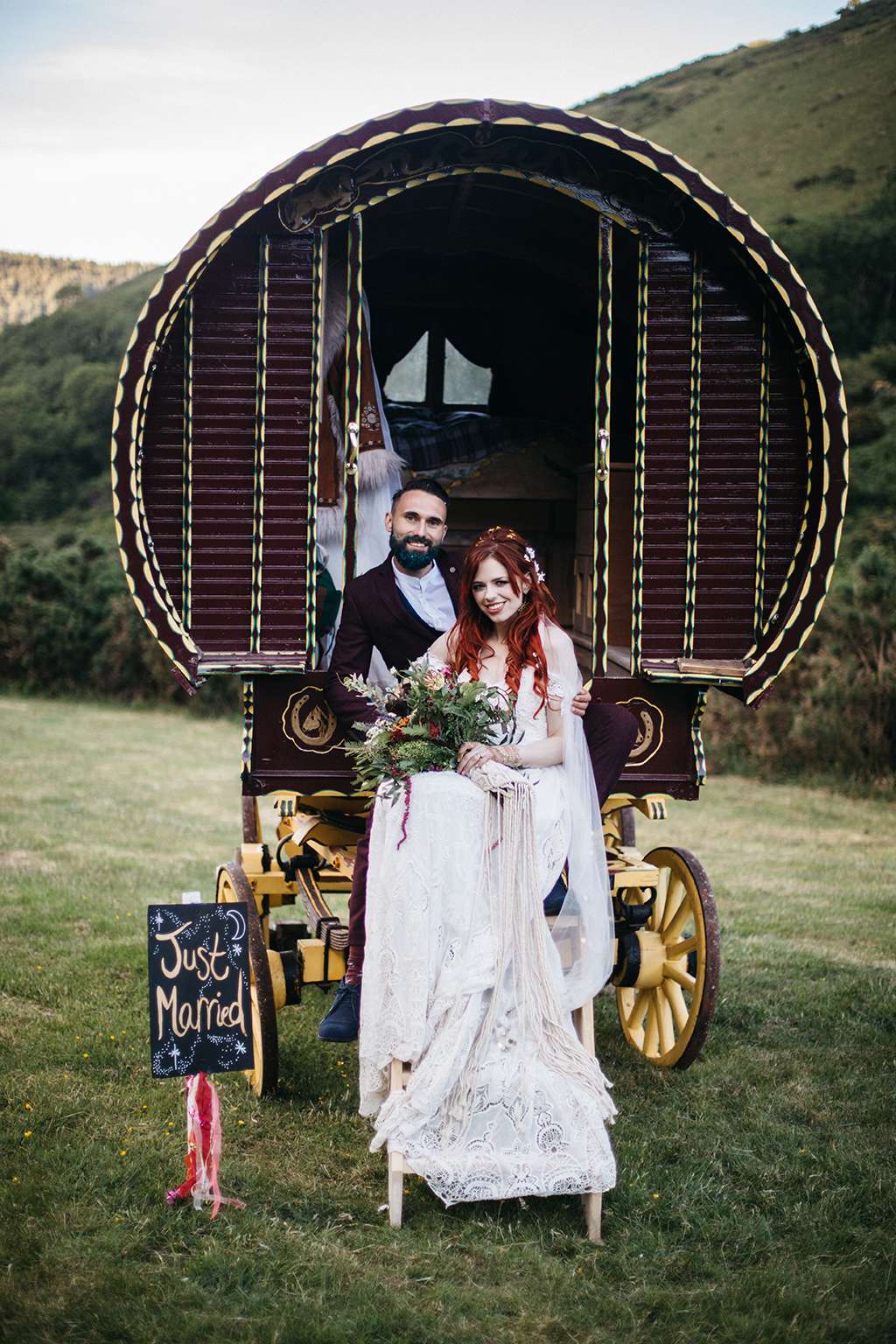 Fern and Adam were childhood sweethearts, meeting in sixth form and getting together while both at their second year of university. Fast forward eleven years later, and adventures like living and working in Australia together, completing the Rickshaw run in India and many a Glastonbury festival and you've got yourself a modern romance!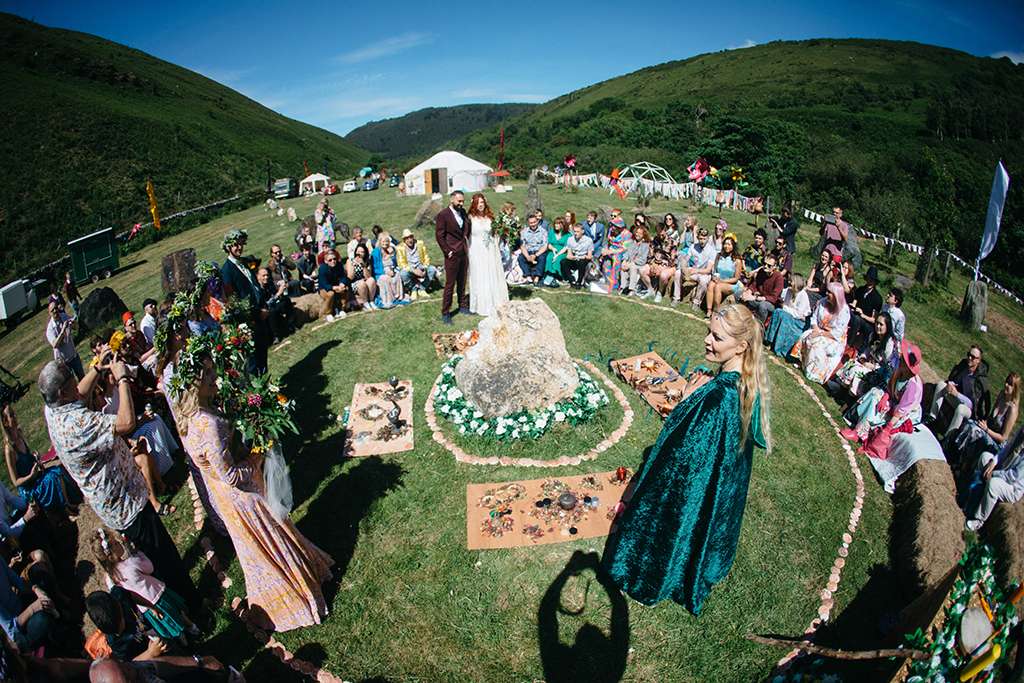 It was their experiences at Glastonbury that gave them a ton of inspiration for their wedding festival – even choosing the dates they got married around it, as it fell on Glasto's 'fallow year', and summer solstice. They had their handfasting ceremony, performed by a Celtic Priestess, on the Friday; it was held inside a stone circle in Tholt-y-Will Valley on the Isle of Man, which runs along powerful ley lines similar to that near Glastonbury.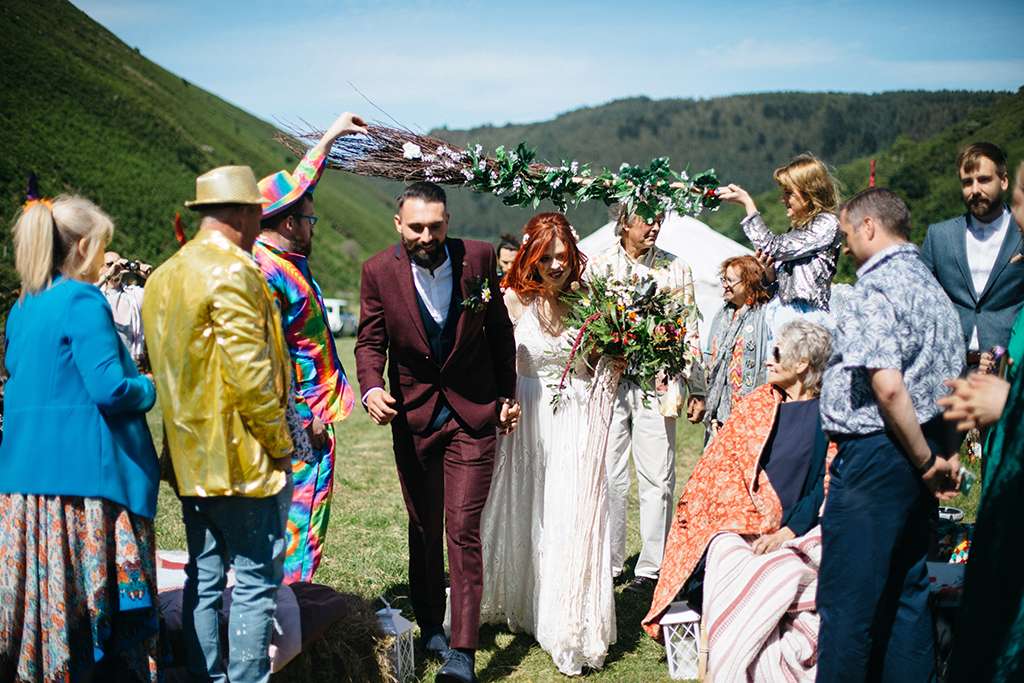 Their ceremony incorporated visiting the elements of air, fire, water and earth, where various rituals were performed including smudging using incense, and lighting three candles to symbolise Fern's family, Adam's family, and their unison together as a new family. Tradition was kept by exchanging rings and saying vows to one other before the handfasting with hoop, wand and ribbon and jumping the broom.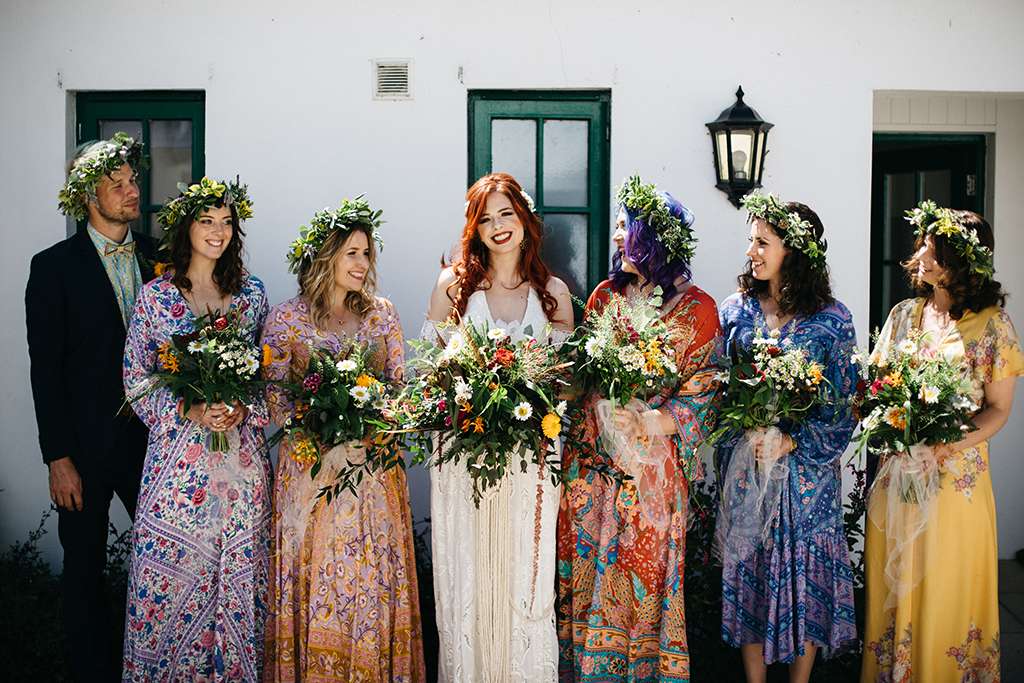 After their ceremony, they led their guests down the rabbit hole into their adult Alice in Wonderland themed celebrations – quite literally! As a surprise for their guests, they made their own version of a Glastonbury favourite – The Rabbit Hole. Crafting a giant flower wall entrance with a long winding burrow that their guests had to crawl through after the ceremony, to reach a hidden Mad Hatter's Tea Party tent – complete with homemade 'Drink Me' shots, a glitter bar, and cocktails in teapots. They even had their own White Rabbit, who led the guests to the entrance, forced them to eat mushroom shaped sweets before crawling through the tunnel. If their guests didn't already know it wasn't going to be your average wedding, the rabbit hole sure sealed that!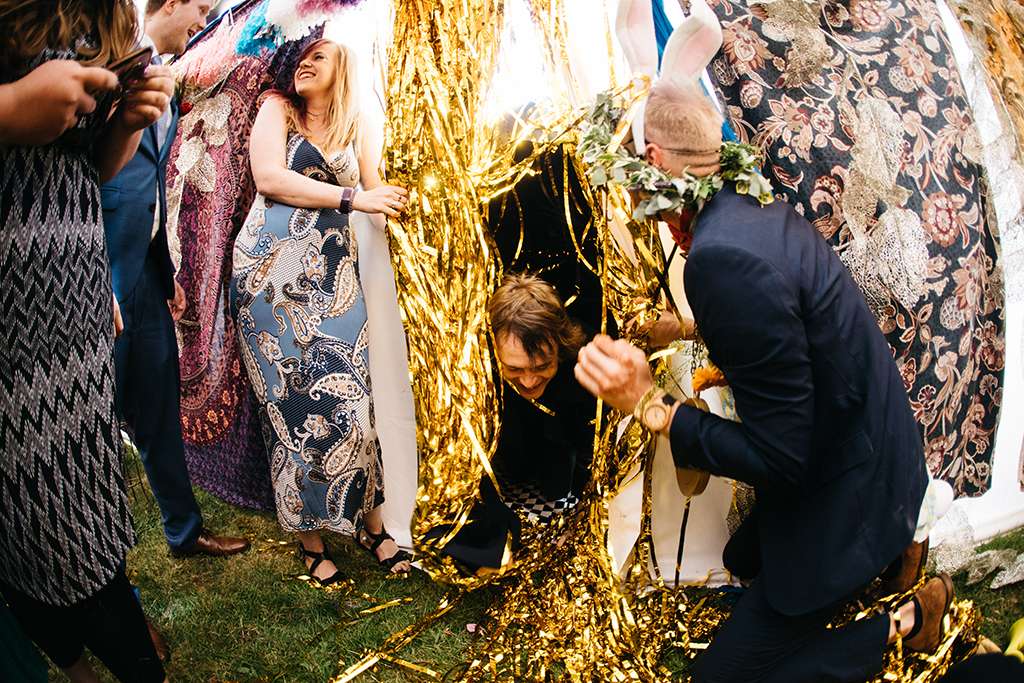 Their nods to festival culture didn't stop there: They had a line-up of bands each night, and an array of workshops and activities laid on throughout the weekend – art workshops, a vintage pop up store, a henna artist, tarot card reader, willow weaving, yoga and flower crown workshops! The cinema tent would run into the night, showing a selection of funny YouTube clips and movies. On the last day they were even joined by a 'glampervan' to offer facials and massages to tired, hungover guests.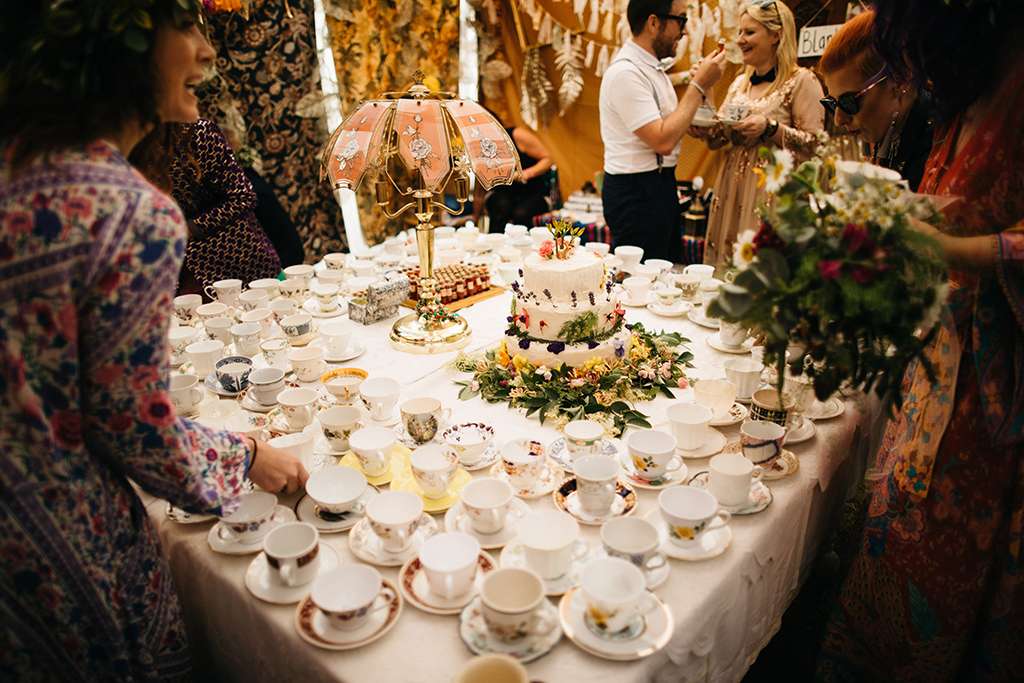 Fern and Adam were able to create their dream wedding weekend within their £20,000 budget by doing a whole bunch of thrifting. Over their two year engagement they created, collected, hoarded, planned and used their own hashtag to share their creative ventures and get their friends excited.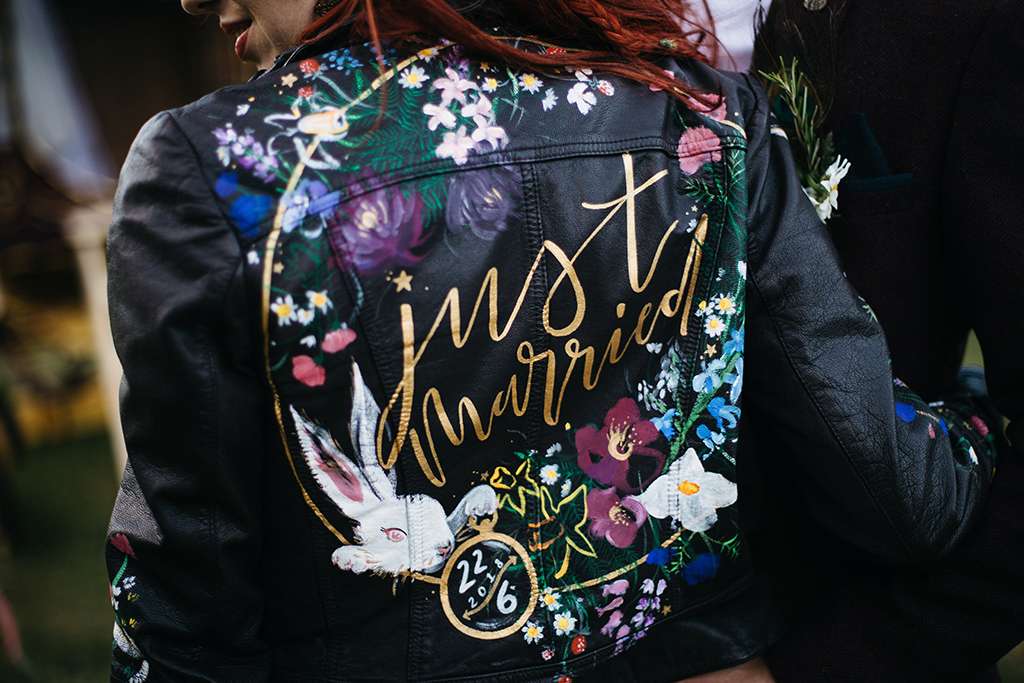 "It almost become a second full-time job," laughed Fern. "We quickly outgrew our houses with all the crockery, handmade props, vintage furniture we collected. I'd give my mum a weekly wish list of what she needed to look for in local charity shops and we'd end up packing things into our bathtubs, spare beds and dining tables for month on end."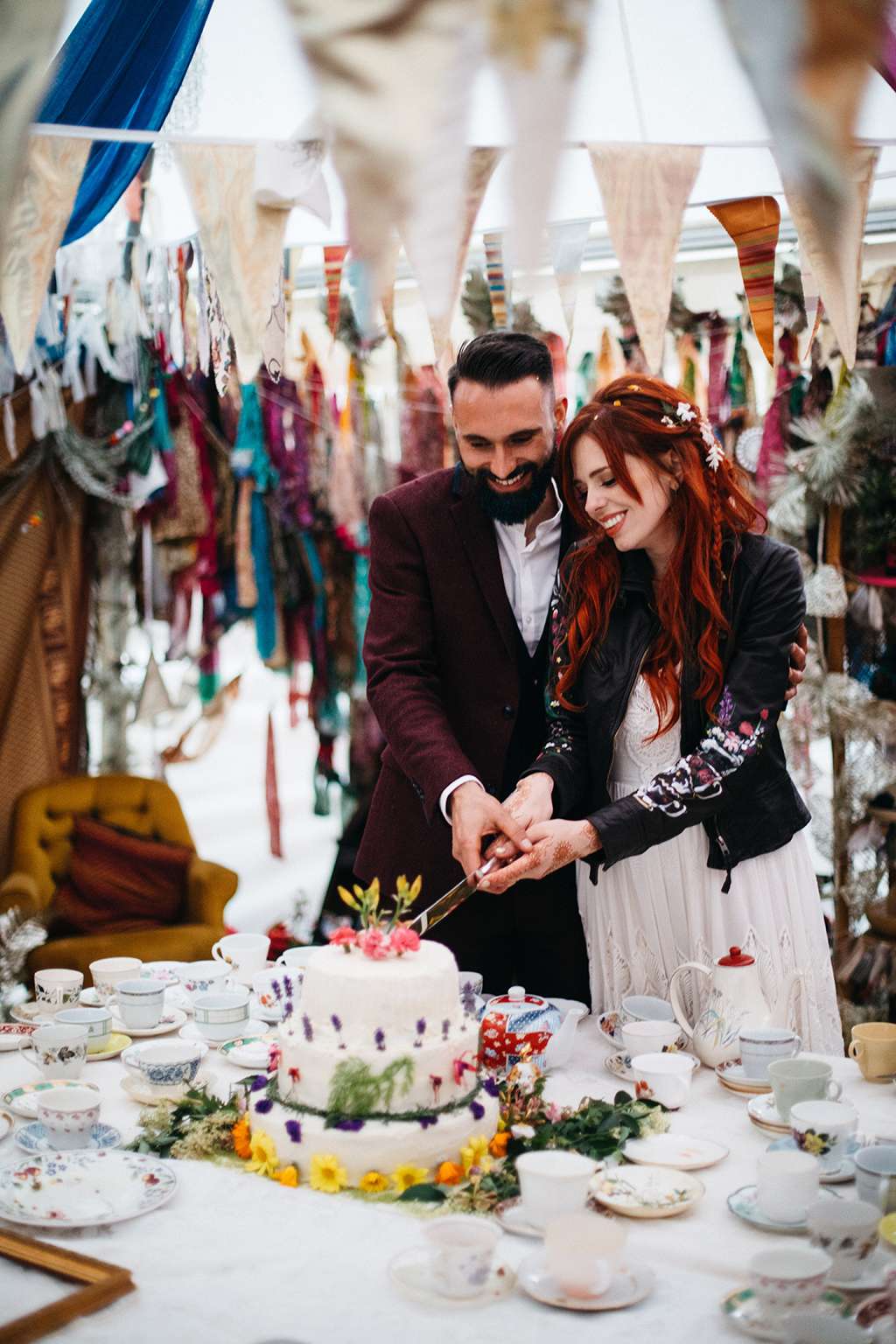 When asked if there was anything they would've done differently, they advise delegate whatever is possible to friends and family. "We didn't really appreciate how much we had took on until setting up." said Fern. Also, make sure you allow a time for you to personally greet your guests; for example, as they enter your wedding reception. "A receiving line might seem a little old fashioned to some, but it's amazing how this might be the only opportunity you have to say hello and talk to everyone who attends your day!"