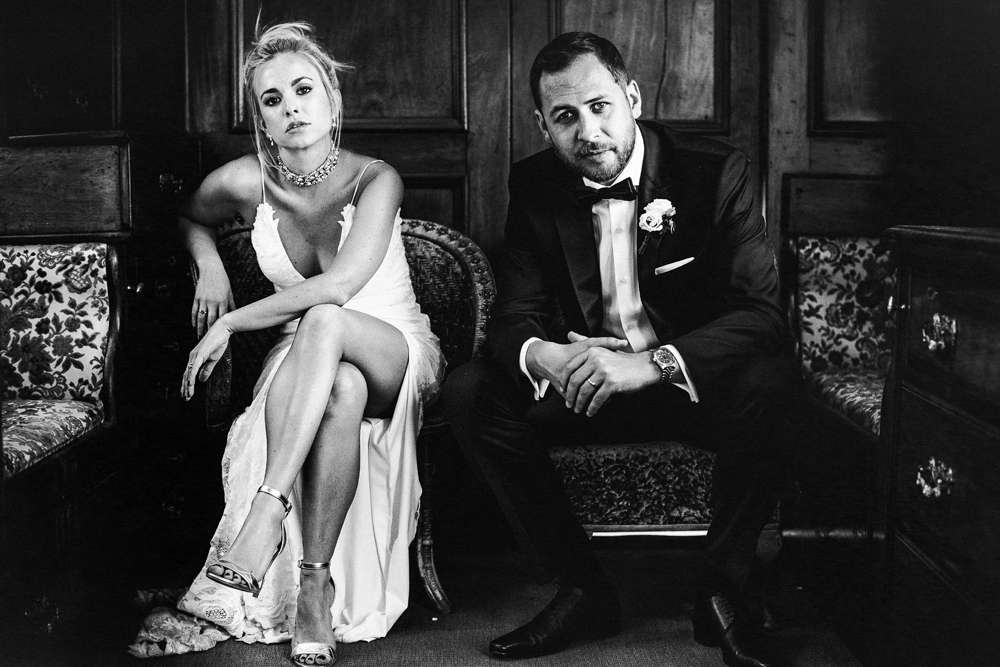 OK full disclosure: I've lusted after this wedding ever since I saw it on the incredible Matt Parry's Instagram last summer. From the brief preview shots he posted of Becky and her black-clad bridesmaids posing on the steps of Preston Court to the handwritten flow chart table plan, it was obvious it was an incredibly special day full of laidback love, laughter, and some legendary stories. Nearly a year later, this has been confirmed, and it's with total GLEE that I'm writing this up…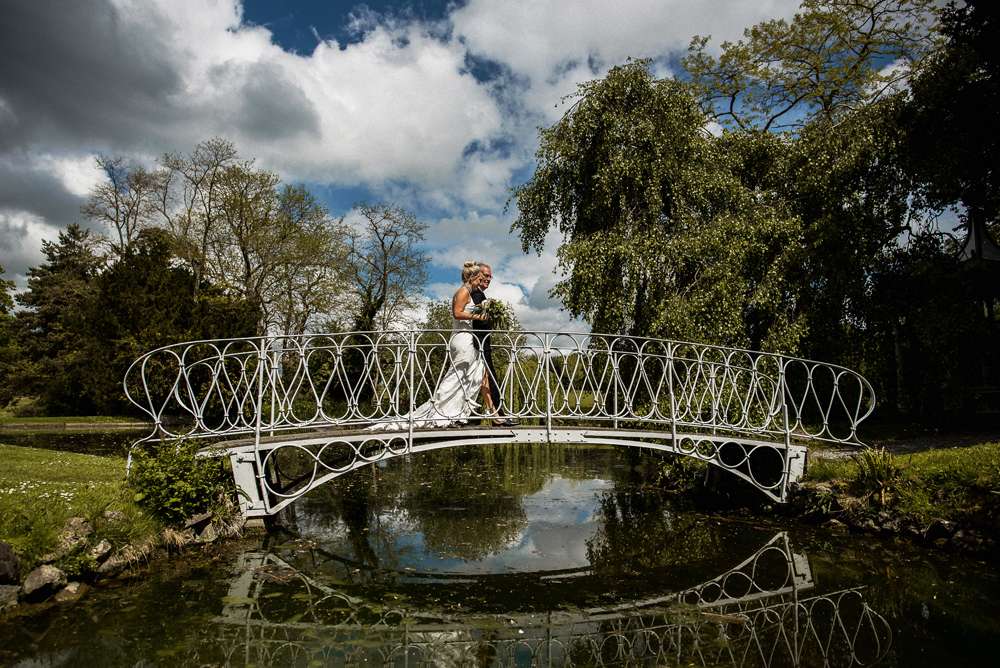 Becky and Phil describe their wedding inspiration as "Pretty much a big old party with 'Drunk in Love' as the mission statement". To this end, they were pretty chill about much of the wedding planning, so long as people had a cracking time and got drunk.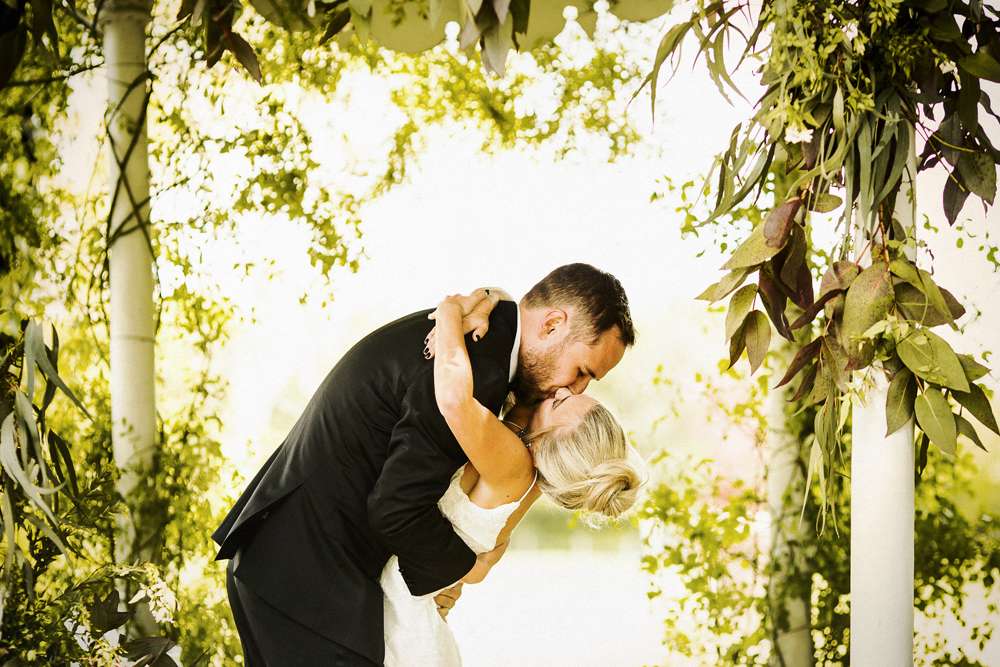 "The first decision we had to make was whether we hired a warehouse or barn and created the party ourselves, or paid a venue to", Becky explained. "We're both incredibly lazy so the latter it was." Their styling was laidback, but had impact and included incredible balloon décor, a neon feature that hung behind the top table, and foliage filling the venue and the pagoda. All this nestled nicely amongst the venue's already colourful features (think an elegant urban barn, not twee and twinkly). As well as being responsible for the foliage, Styling by Jessica also helped with making the centrepieces and signage.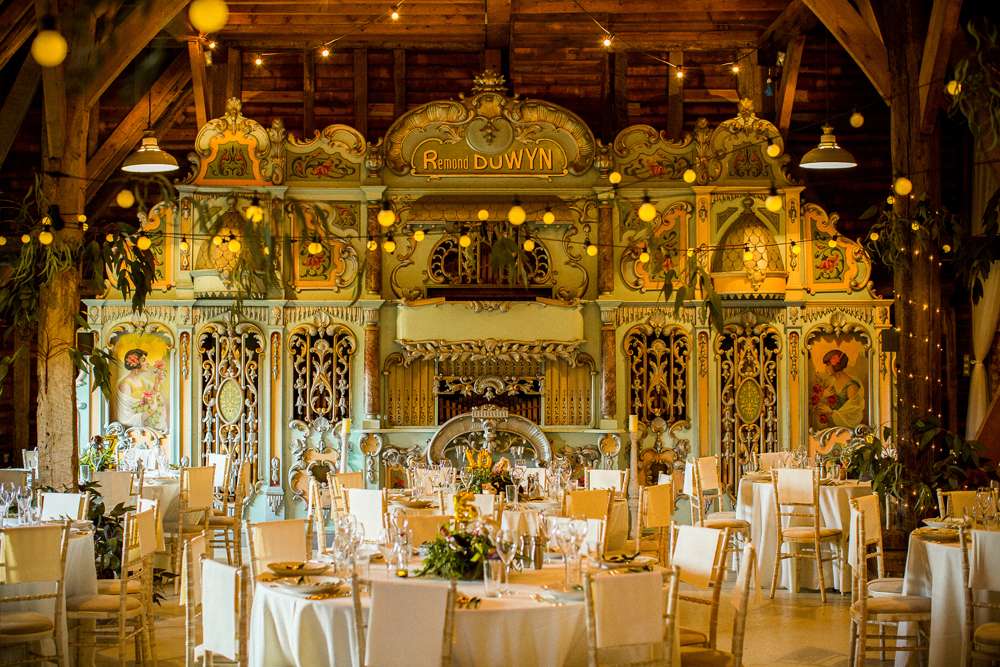 Guests found their table via a giant handwritten flowchart through which they had to answer a series of questions. They include gems like 'Did you moonlight as Kenny Rogers?' and 'Did you get less funny when you moved to America?' (Seriously, if you have a spare minute, just keep zooming in on different parts of it, and you'll keep getting different questions that'll make you laugh!) That's where the stationery ended though. "We didn't have any orders of the day or menus laid out, as we knew no one really cares to take them home so it would be a waste of money. Instead of favours, we just had Paracetamol and rehydration sachets in bowls on the table for the next day's headaches!"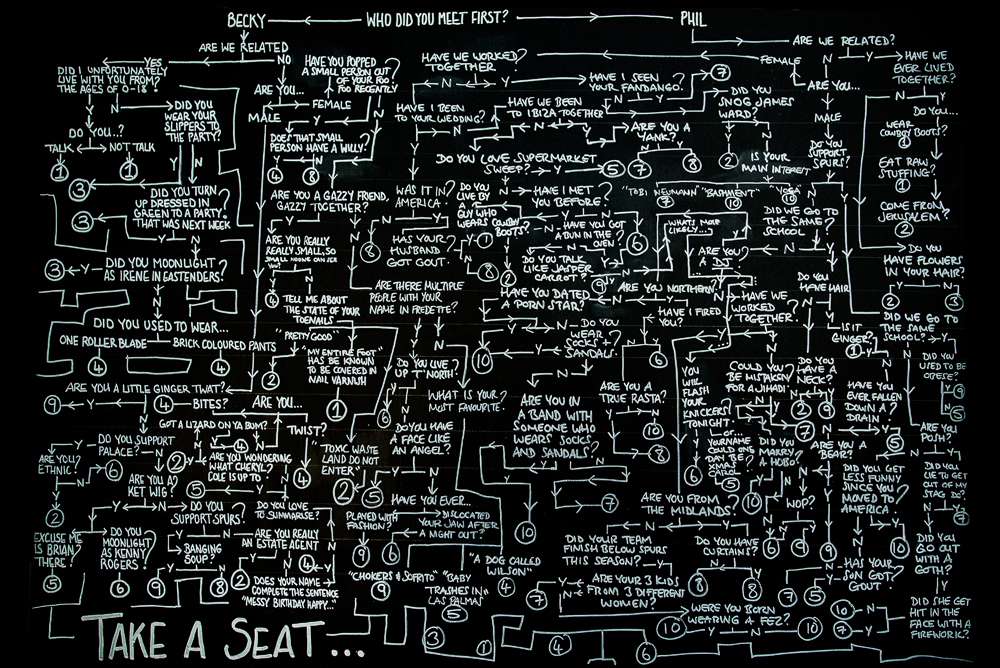 Both working in music, their entertainment had to be good – and it was. "This is the area where we could pull in some favours!" she said. After Old Dirty Brasstards had played big hits including Club Tropicana (which they arranged and learnt specifically for the wedding), guests were treated to a DJ set from Sasha B2B Mike Pickering B2b feat. Jessie Ware (who the bride manages!) According to Becky, "This was probably the part we will remember the longest – a particularly good dancefloor moment to Where Love Lives and Jessie jumping on the mic for Kings of Tomorrow's Finally." On top of that, there was a working carousel at the venue for guests to use after the reception and well into the night, and a Giggle Booth video booth where guests could record messages – specifically videos, not photos. "We had such a laugh looking back though the footage of everyone progressively deteriorating but ultimately it backfired on us as Phil and I feature at the end quite possibly the most drunk I've ever seen anyone…"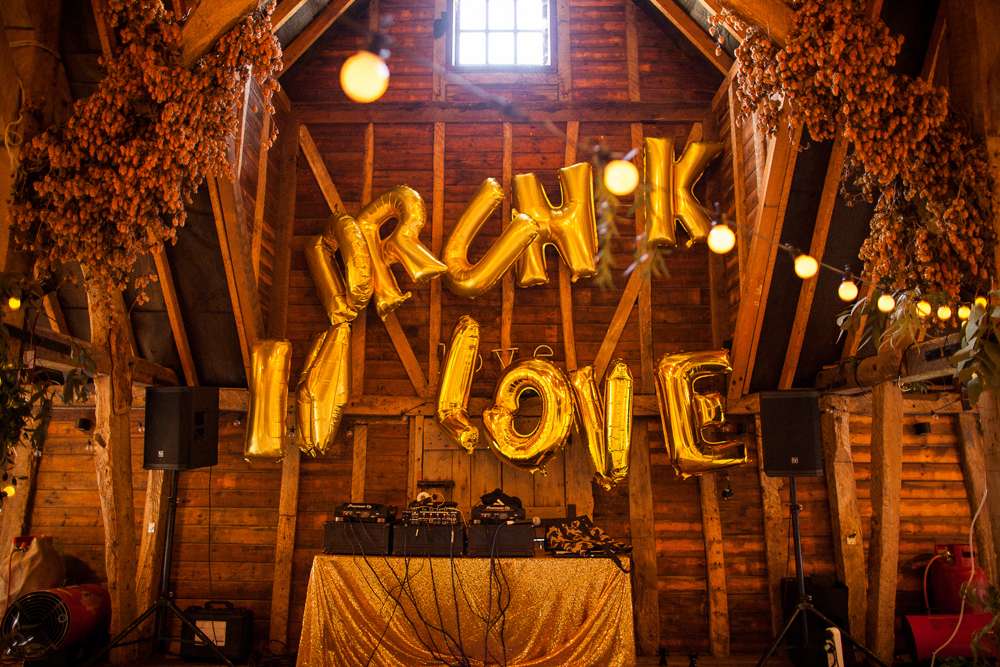 "The entertainment was great, but the biggest surprise thing I loved was the ceremony", she said. "We hadn't put much thought into it as we both felt the ceremony was actually the least important part to us – in lieu of a big party! We had no idea how it was going to go – emotional, awkward, boring or funny. I don't even think Phil had a clue what the ceremony was! However we ended up laughing the entire way through it and it just felt so totally us. I remember looking at Phil, both of us holding back giggles and knowing exactly what the other was thinking and it made me remember exactly why we were marrying each other."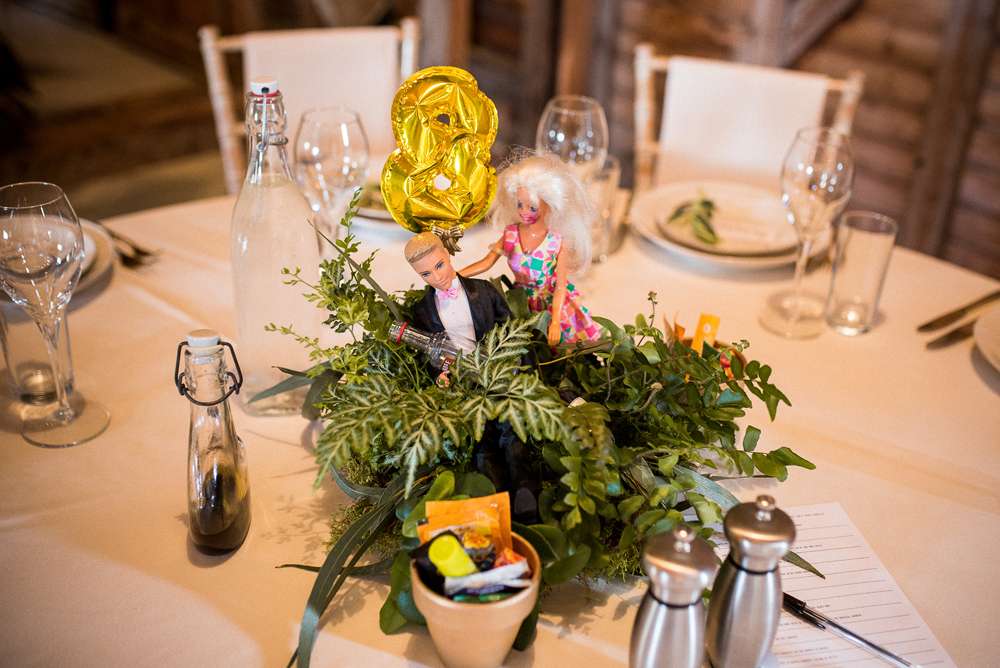 "We also wrote our own vows which we kept secret from each other until the day. When I arrived the officiant had already read Phil's and said to me 'You're going to kill him!' but it turned out we'd written pretty much the same vows. This was also one of my favourite parts, despite most being thinly veiled digs at each other."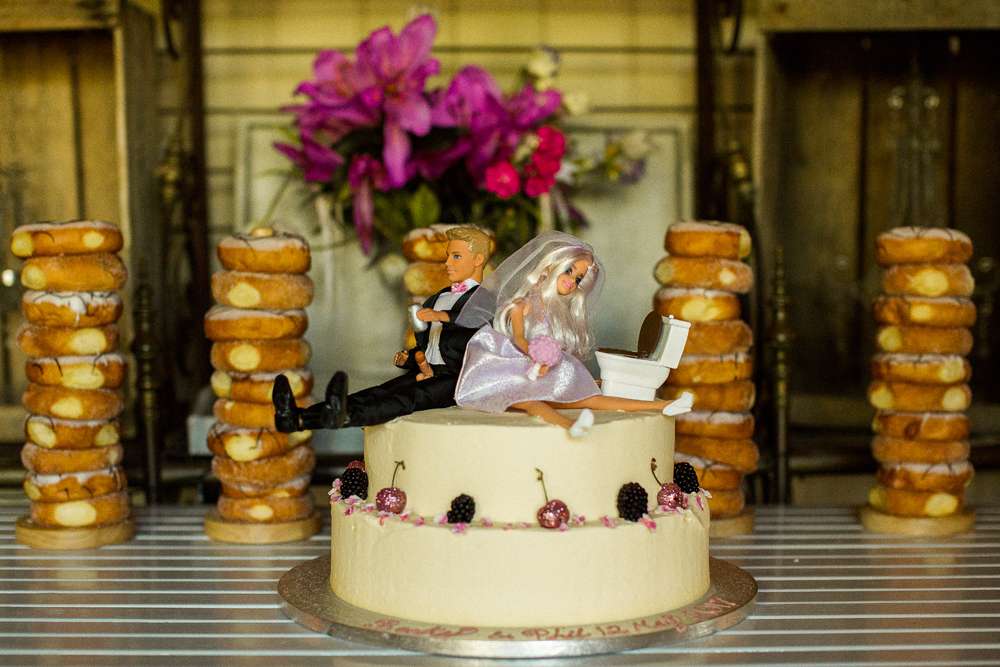 Not that you'd be able to tell from these photos because Becky looks an absolute STUNNER, but she found the whole 'finding the dress' part a nightmare: "As I'm so short I found it hard to find styles that suited me. When you start to plan a wedding everyone asks about 'the' dress, or says that the experience of shopping for it is the best part but I had totally the opposite experience. I ended up reluctantly choosing a Grace Loves Lace dress whilst in Los Angeles that I didn't really love, or felt very 'me' but felt like it was the best option. However I did eventually love how the choker and Terry de Havilland shoes elevated a simple dress into more of a party outfit, which I suppose was the brief for the entire wedding!"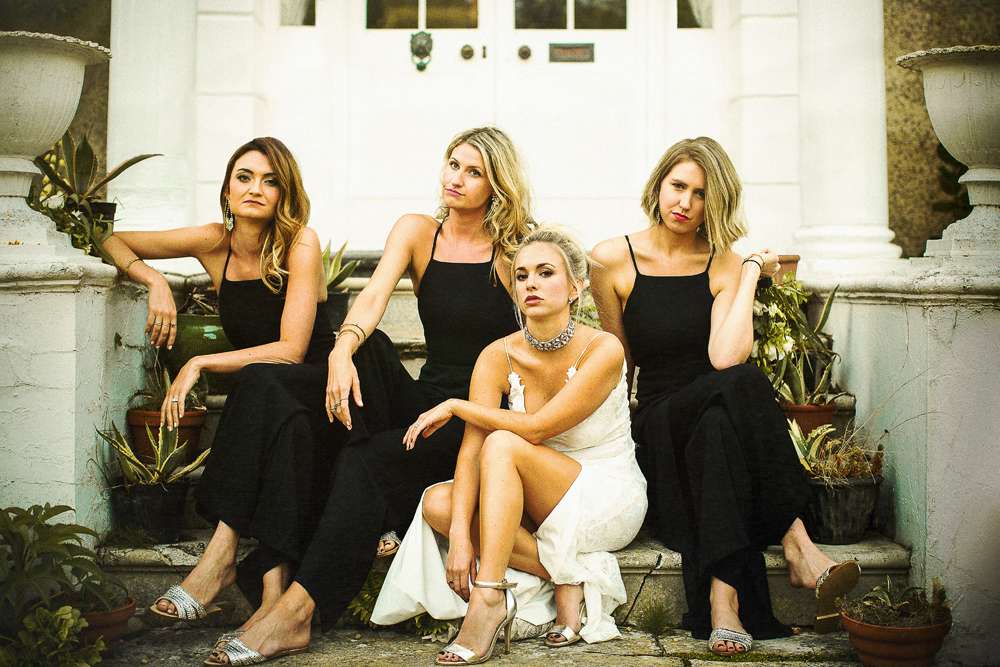 This dreamy party look was accentuated by vampy, striking make up and an effortlessly slick bun by Tamara Tott: "I always knew I would never go for traditional bridal makeup but saw this as an excuse to go ALL OUT and go as vampy as I could. Tamara was great and totally got what I wanted to do, however I did have to convince Tamara that I definitely wanted a scruffy bun and nothing too 'done'. I still remember the horror on her face when I was getting into my dress and pulling out pieces of hair to make it even messier!"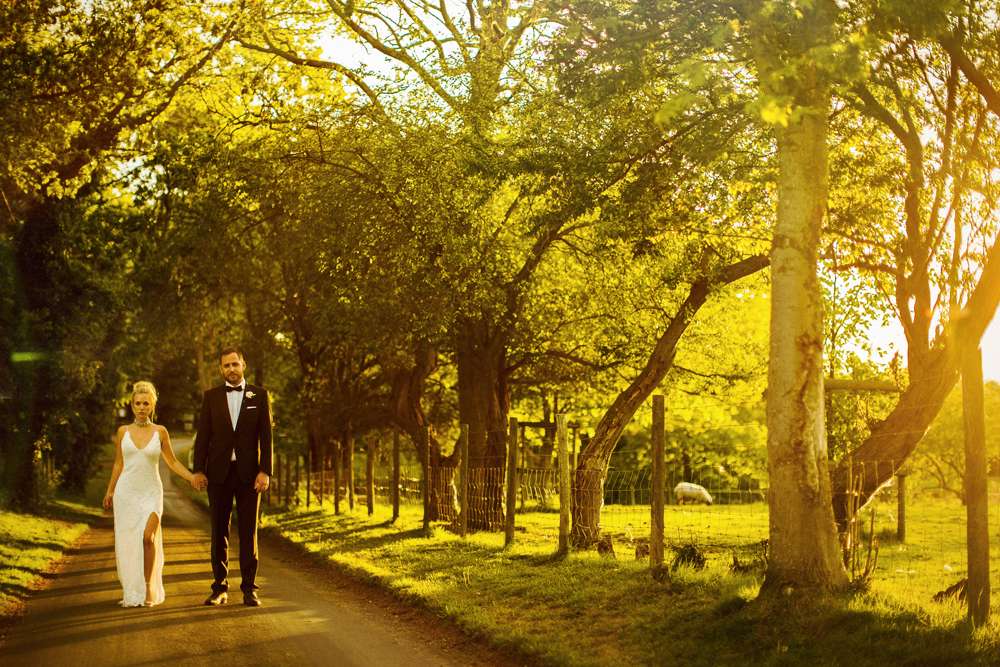 This effortless moody aesthetic carried onto the bridesmaids, who were all in black jumpsuits and flat shoes (the only brief). They all accentuated last-minute with huge statement earrings and look super glamorous. The portraits of Becky and her bridesbabes look like the girlband the world desperately needs.
Becky and Phil's wedding is testament to the fact that all you need for an incredible wedding is a vision, heart and soul and some incredible people around you. I told you it was an absolute corker, didn't I?