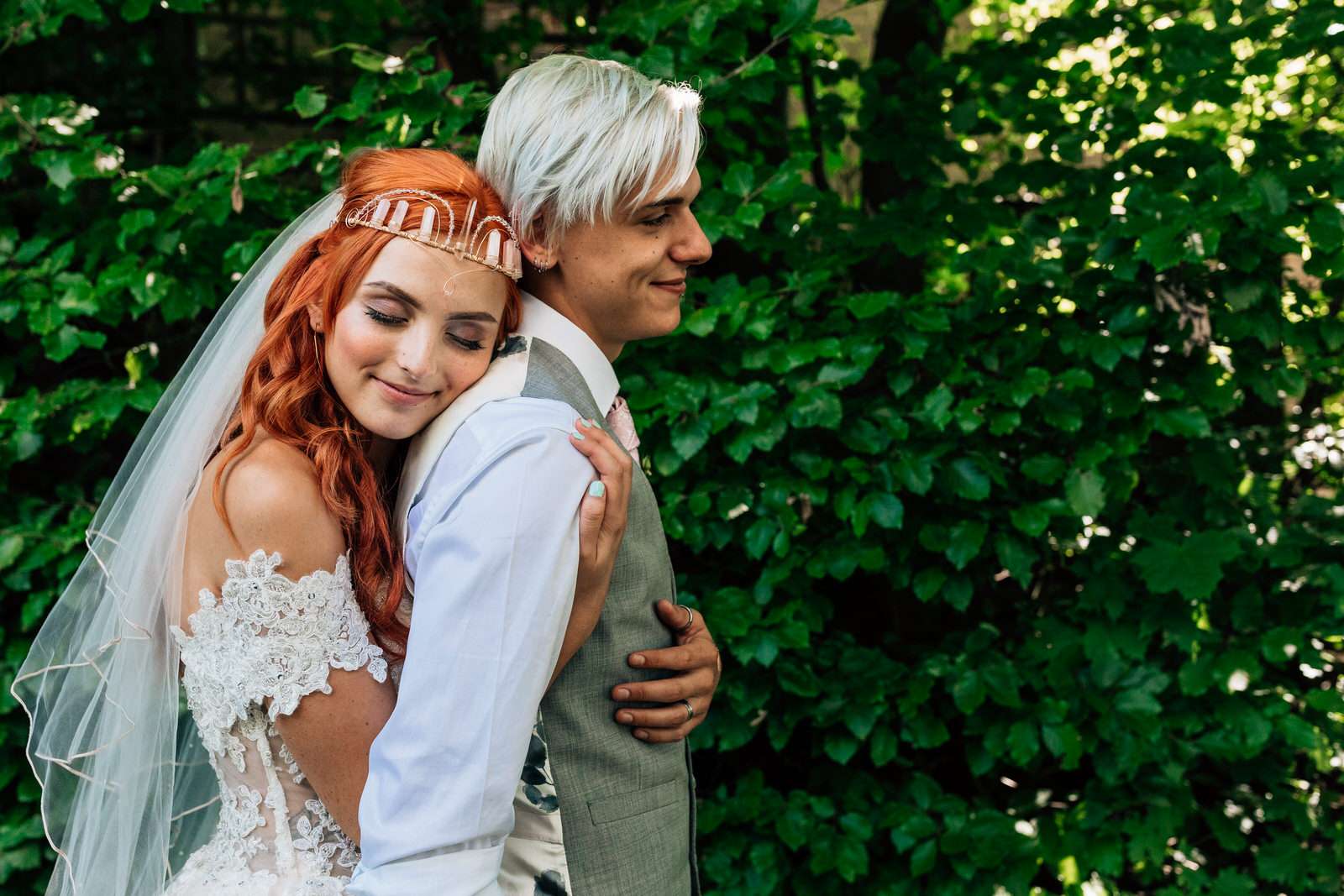 If you are interested in spirituality, this is the wedding for you. Felix and Jack's delightful woodland wedding, held in the garden of their family home, was inspired and led by their spirituality, with numerous rituals taking centre stage.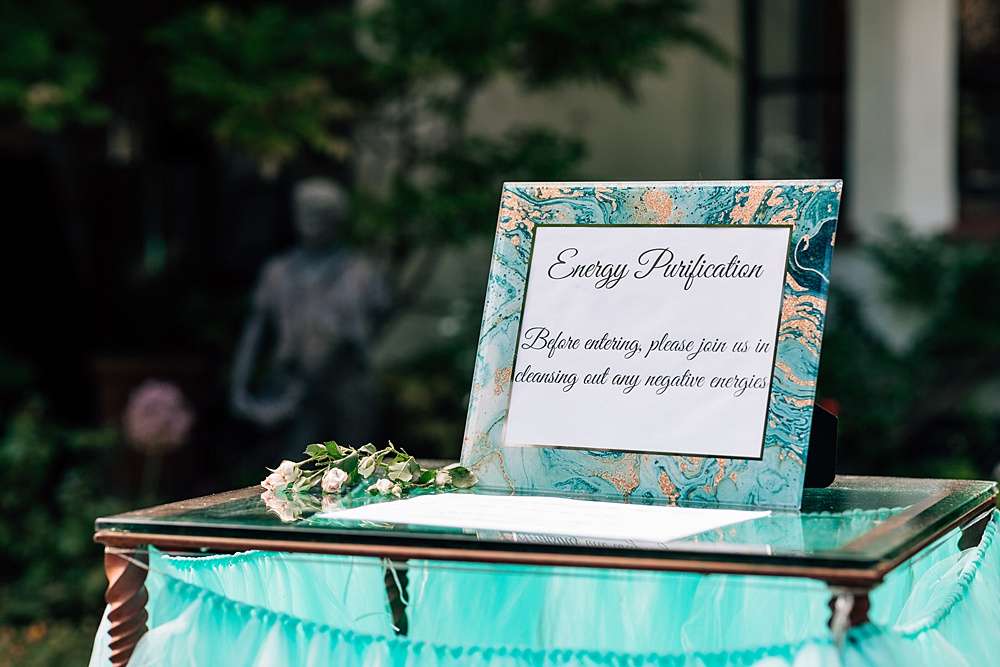 "We were inspired by our belief that all things are connected, and energies are much more profound when shared collectively," the couple explains. "Upon arrival, our guests took part in a sage purification ceremony to rid themselves of any negative energies. The ceremony involved walking through the billowing smoke of burning sage smudge stick, then balancing the masculine/yang aspect of that exercise by passing through the feminine/yin aspect of incense. Clapping or ringing a bell between the two produces a total cleansing effect."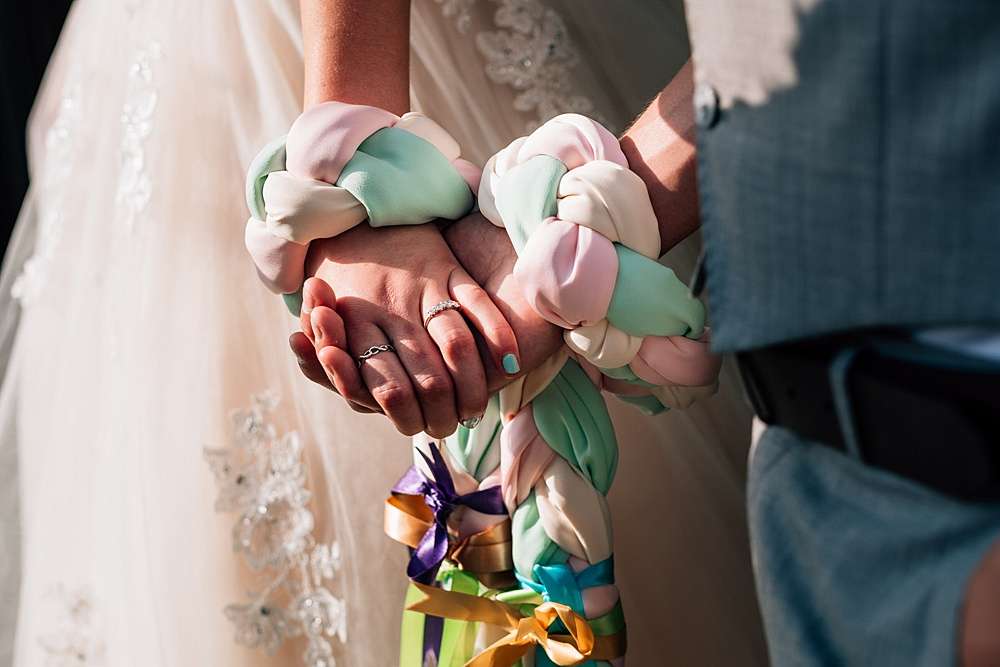 Guests were then led into a beautiful area for their handfasting ceremony. "Before entering the venue, guests were invited to choose a coloured ribbon to bestow upon us during the hand fasting portion of the ceremony," They continue. "Each colour represented a different blessing: red for love and passion; orange for creativity and success; yellow for joy and laughter; green for health and luck; blue for patience and tranquillity; purple for longevity and wisdom; and gold for abundance and affluence." Instead of exchanging rings, Felix and Jack's clasped hands were fastened with a braided cord which was then tied in an infinity knot – an ancient Pagan ritual. Each guest then added their ribbon to the cord to bestow their blessing.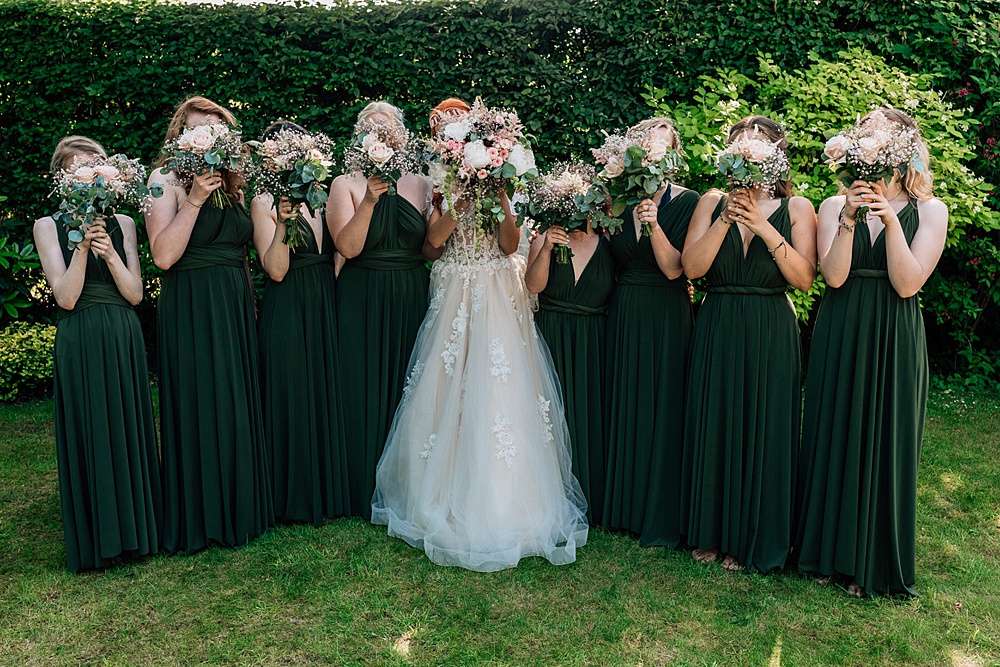 Afterwards, they were also encouraged to add a crystal or gemstone to the altar, which contained crystal grids, photographs of the couple, calming incense and sahasrara candles to encourage oneness. Crystals, geodes and geometric designs were present in all aspects of the day, right from the very start with the 14 layer geode invites Felix's mum (their wedding planner) made to their geode cake. This was to "create an enchanted, relaxed bohemian atmosphere, cleansing and uniting all energies and intentions", Felix and Jack say.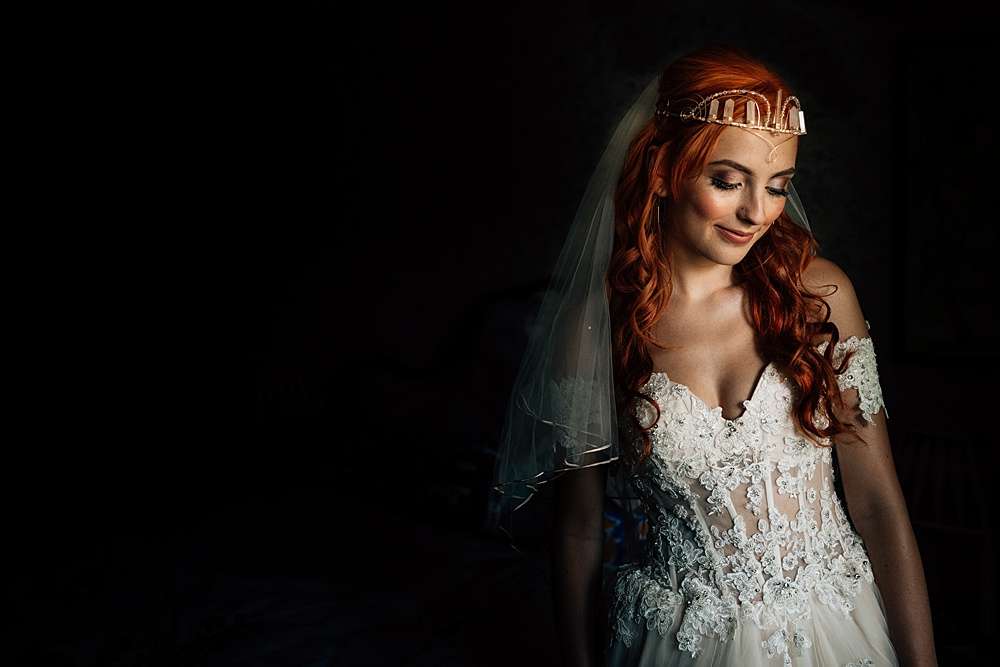 The couple really got their family involved in the day, with Felix's mum planning and coordinating and Felix's older brother as the officiant (you can see how much it means to everyone in the photos – everyone is crying!) Felix's bridesmaids (who were barefoot for the ceremony) also made all of the bouquets and boutonnieres with flowers bought from New Covent Garden Market – the couple also grew their own chocolate cosmos (which smell diiiivine) to add a sensory element to her bouquet.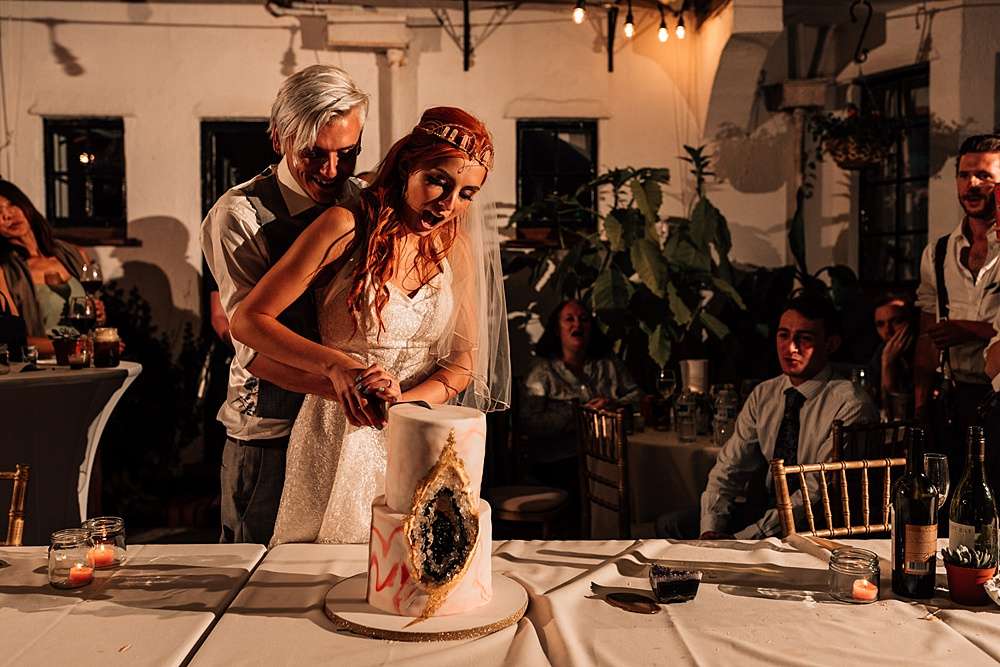 After the ceremony, their nearest and dearest all relaxed in the garden. Instead of a formal sit down dinner, Felix and Jack chose loads of canapés served over a number of hours, followed by a taco bar.
For other couples looking to really engage with their spirituality on their wedding day, Felix and Jack advice: "Find ways to make connections with and to tap into all of the love contained within your guests. Bringing your guests together for an event or two before the wedding can help to open those doors. For example, we hired a nearby Youth Hostel for the days leading up to our wedding, for all of our out-of town guests to stay at, meaning everyone was quite comfortable with each other by the day. Together you will find something much deeper and stronger than you ever could have imagined."