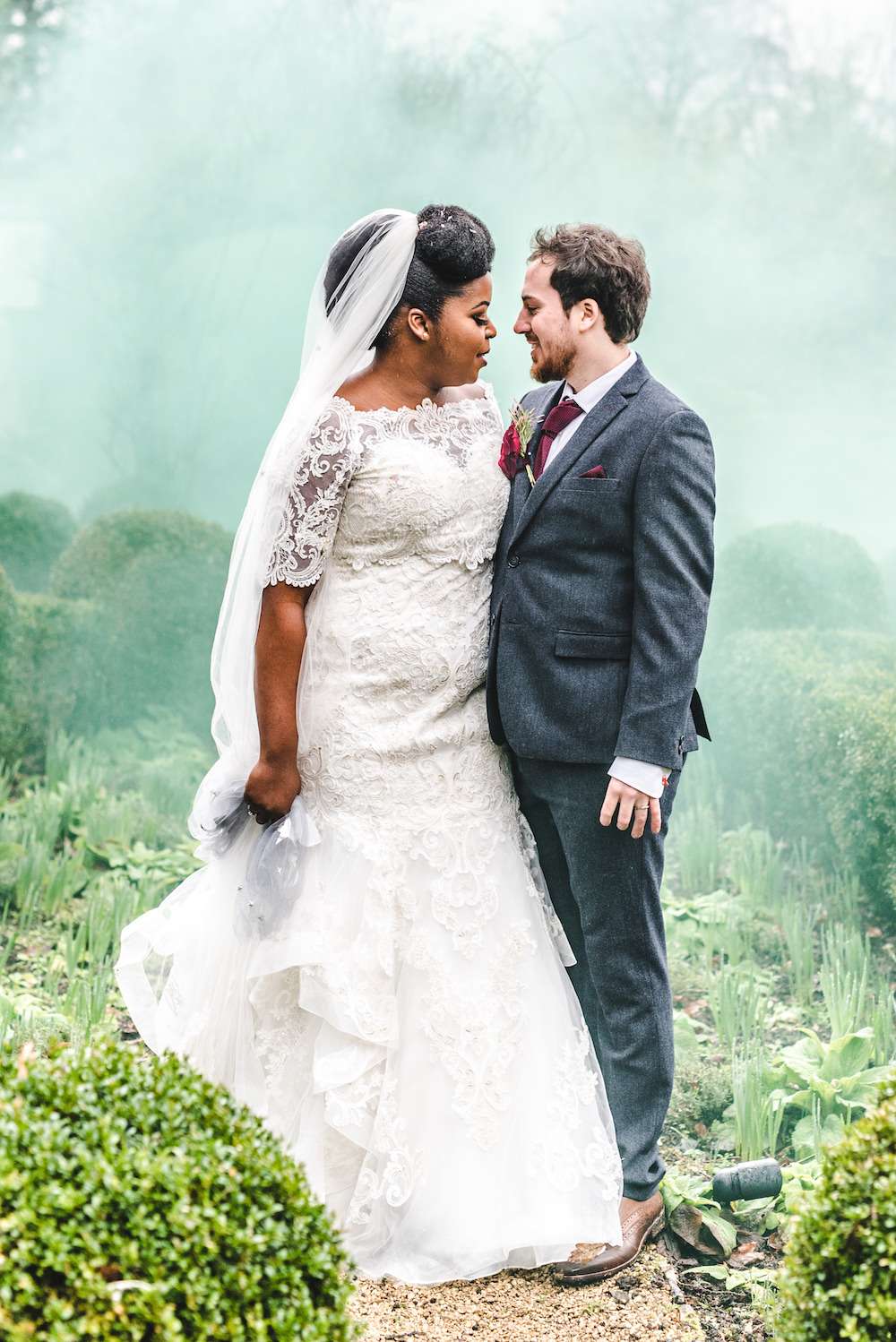 Araba and Jon's warming winter wedding is guaranteed to make you smile, and that's not something I say lightly. With a theme of 'love and family (but also Harry Potter)', if the photos don't make you beam, the words from the lovely Jon will! When asked what makes their wedding particularly alternative, he answered "I married the greatest woman alive… also, Kate Nash played our reception and it was awesome!" And that is just the start, my friends.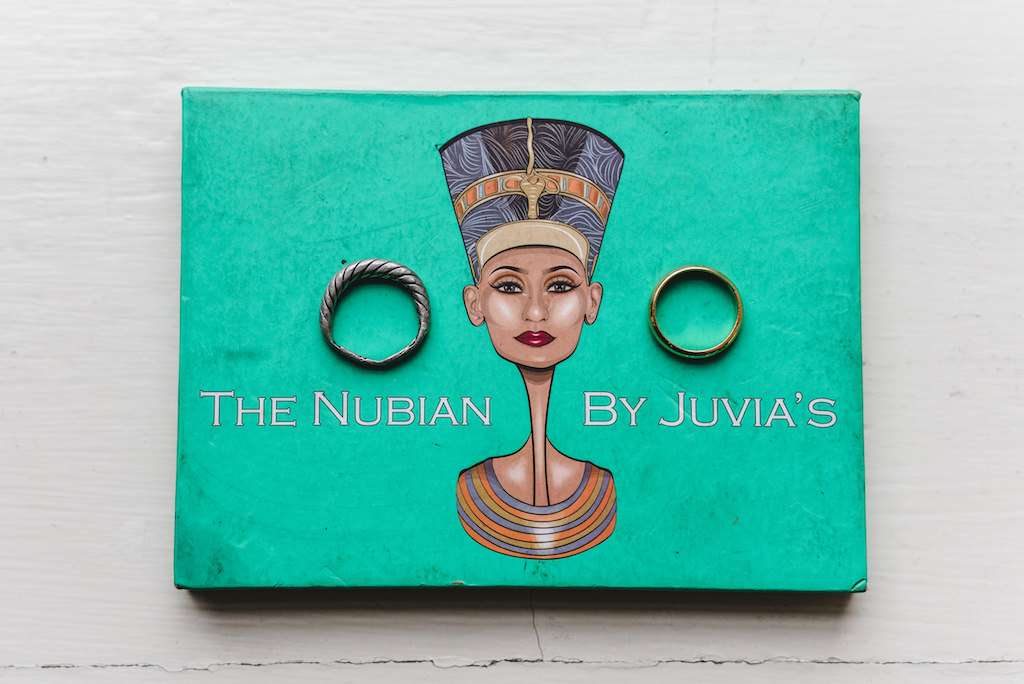 After an emotional first look in the gardens of Malmesbury Abbey, Araba and Jon walked into their ceremony together, hand-in-hand. During their relaxed and joyous ceremony led by Mandy Churcher, they exchanged their rings, which both have incredible stories behind them: "Araba's wedding ring was made from some melted down jewellery of her great grandmother, who she is named after, whilst my ring was a Viking oath ring dug up on the other side of London! It's over a millennium old, from around the same time as King Athleston, who is buried in the Abbey where we got married." Cool, huh?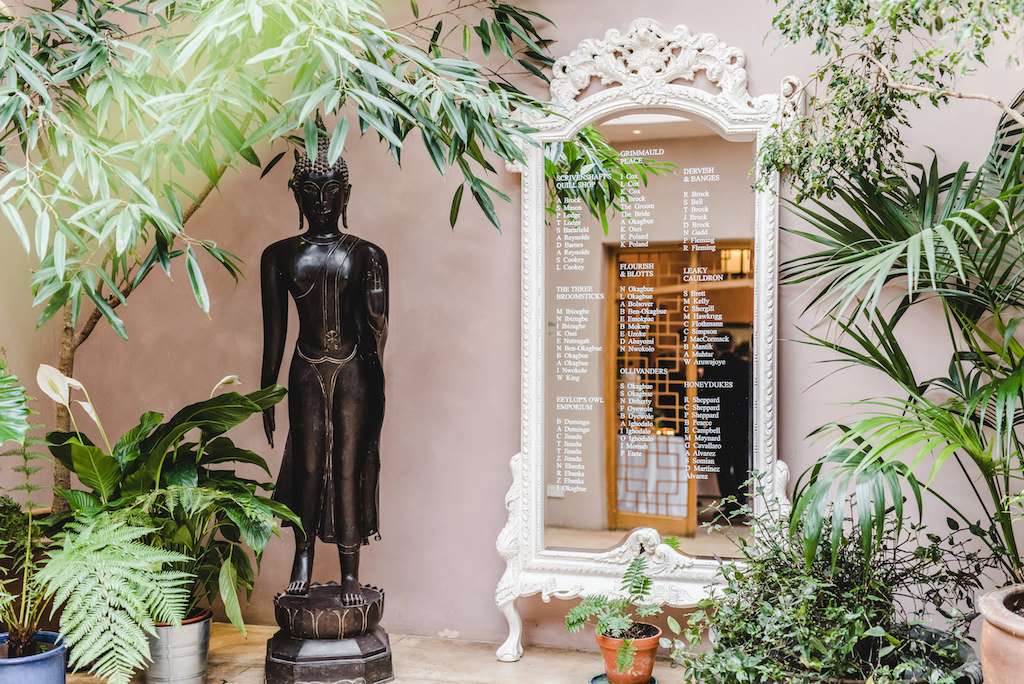 Araba also nodded to her family in her accessories, wearing earrings from her grandmother alongside a Crown and Glory veil and cool as Vivienne Westwood X Melissa shoes. Her stunning off the shoulder dress was from Allure Bridals, whilst Jon's suit was from Moss Bros.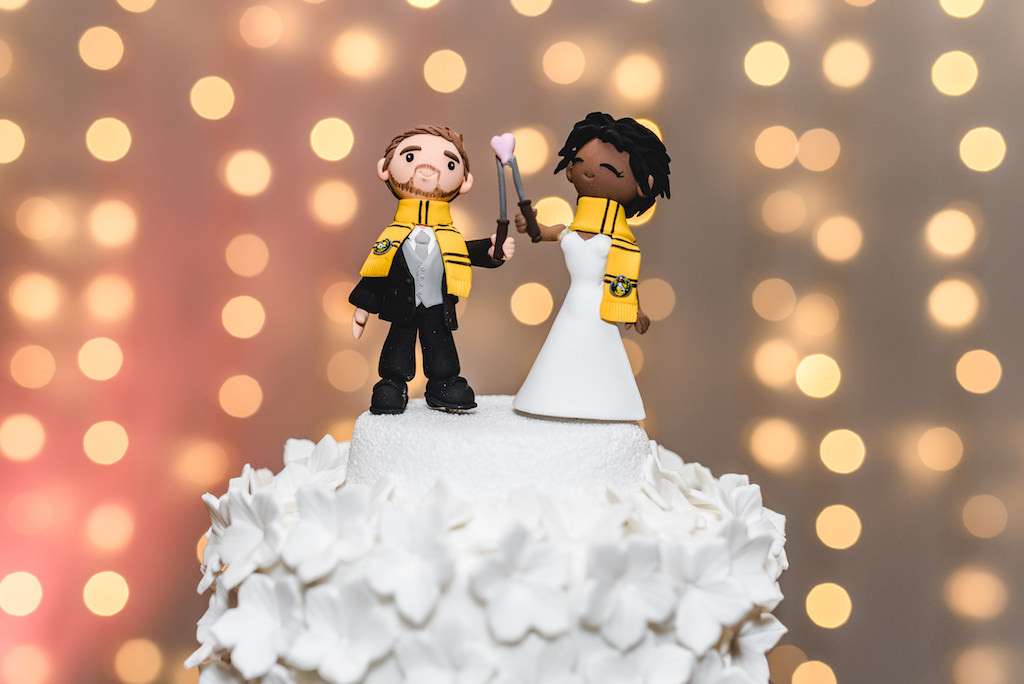 Araba and Jon followed the sparkler entrance to the Matara Centre by dancing in with their families, a nod to their Igbo traditions, before sitting down to their wedding breakfast. As it was super important to them to have a friendly, family-centred wedding where everyone was relaxed, there was loads of stuff to do as well as eat the food! They had a balloon entertainment, a snow machine and a glitter make up artist using biodegradable, eco-friendly glitter to prep people for the family disco that ensued.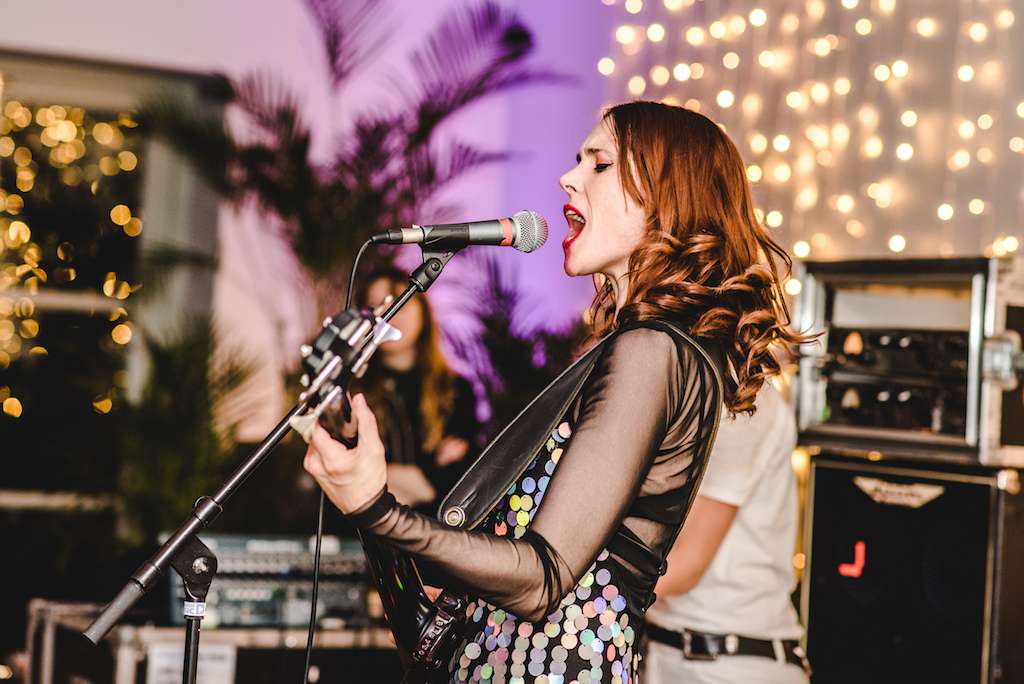 A disco played by none other than KATE NASH (we know, we teased you at the top, but it was worth it, was it not? Are these two not just the most amazing couple ever?) Araba and Jon backed a Kickstarter campaign Kate started to make a new record, with one of the pledges being a home show. Instead, they got her to play at their wedding! What a ledge.