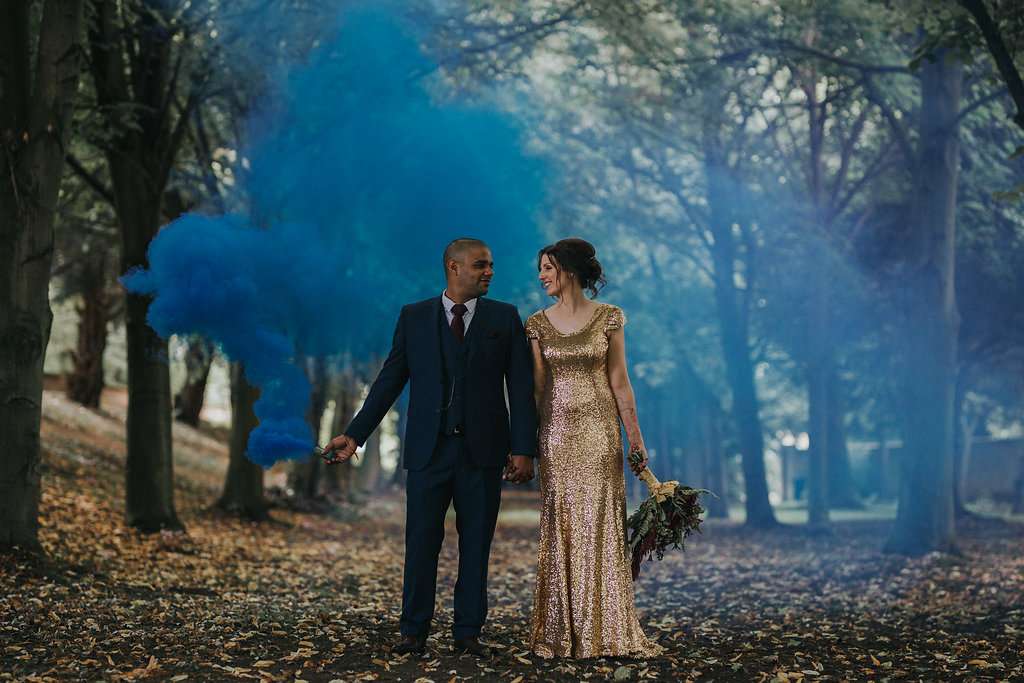 The idea behind Naomi and Kuz's August 2017 celebration was simple: They wanted their wedding to feel right for them. They had two ceremonies and two receptions; a British wedding followed by an Indian one the very next day.
"We wanted to make the day(s) about us", explained the bride. "We love festivals, music and food so we included all of those things. We are not a traditional couple, we come from very different backgrounds and we wanted to bring both together. We had Indian food, a rock band, I wore a gold sequin dress, we did photos with smoke bombs, and had a fish 'n' chip van for dinner."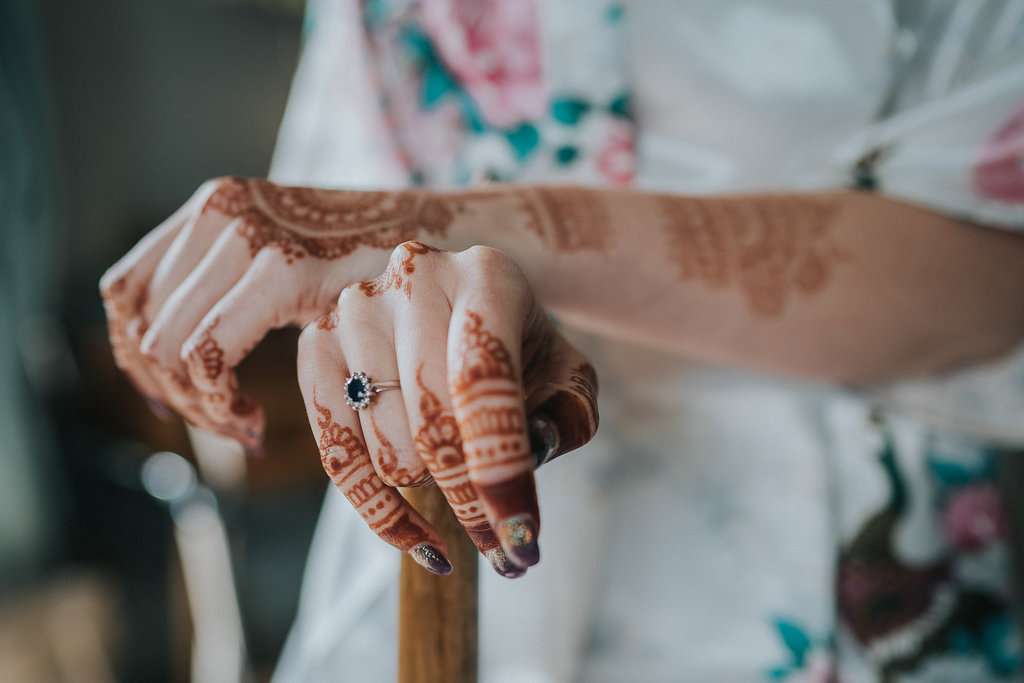 The bride's stunning dress was made for her by Linda Jane Doble who is based in Australia where the couple now live. Although getting a bespoke gown made might sound very extravagant it actually actually ending up being one of their biggest savings – getting something made for you doesn't have to be as expensive as you might think!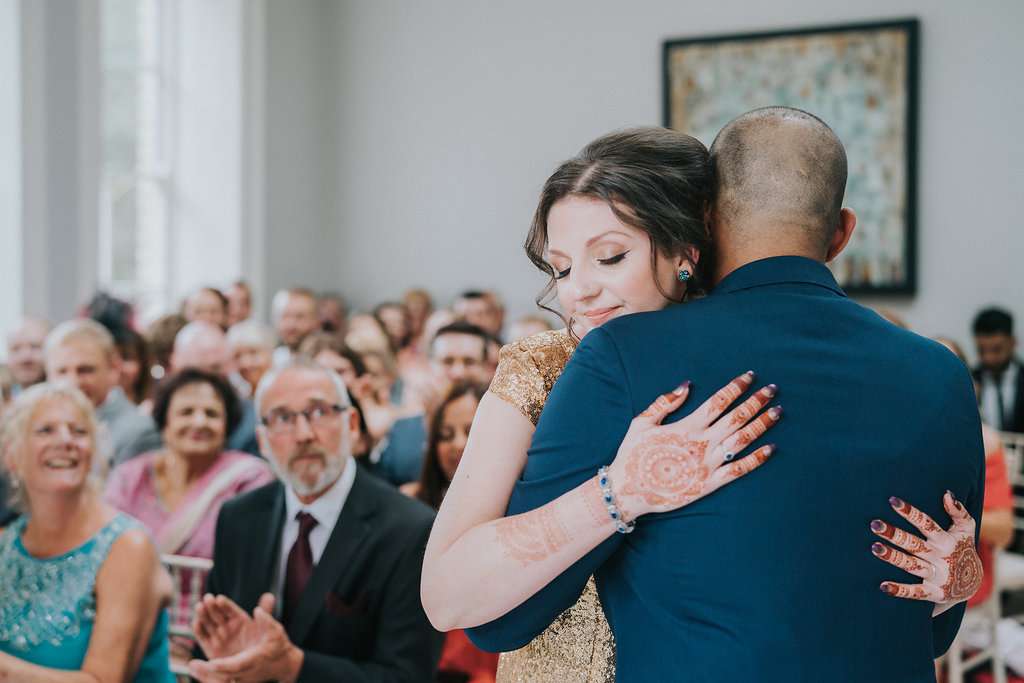 She explains, "Having my dress made saved money and it was exactly what I wanted. We also saved cash by having a venue that was open to using our own caterers and marquee choice. The best thing about planning the wedding was being able to do exactly what we wanted, we paid for it ourselves so we did not have the pressure of pleasing other people who had contributed."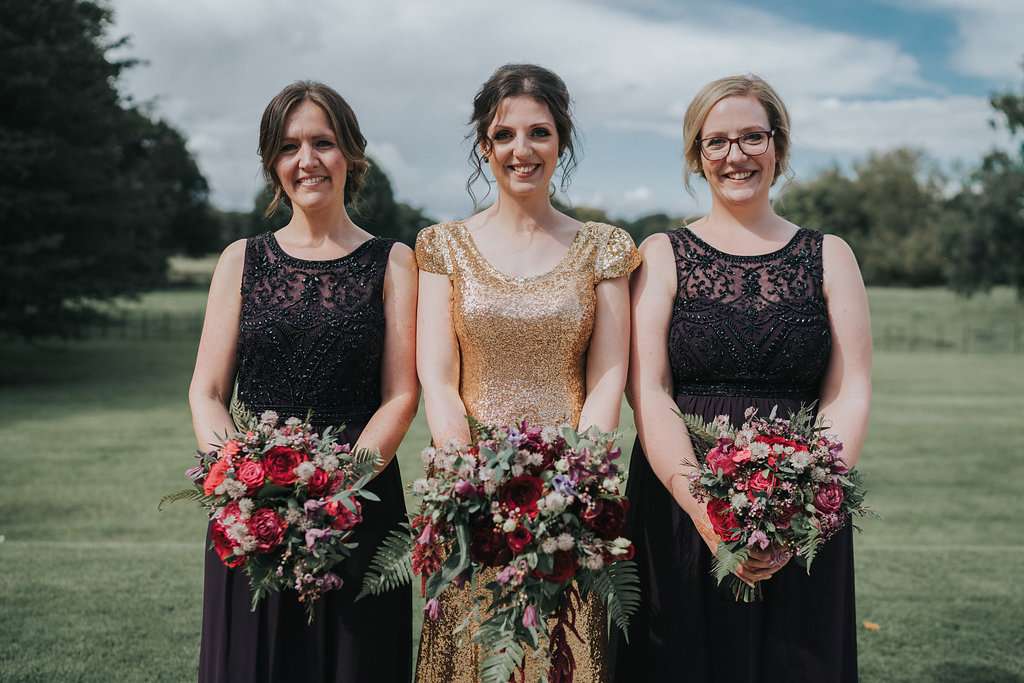 "Planning a wedding from the other side of the world sounds stressful but for us it was the opposite. It stopped us buying things of a whim that later wouldn't be used. Planning things over email was surprisingly easy but we had to be super organised. The only stressful bit was when we realised we had to 'announce' our wedding in person. This meant we had to travel back to Yorkshire to get the legal requirements done a year before we got married."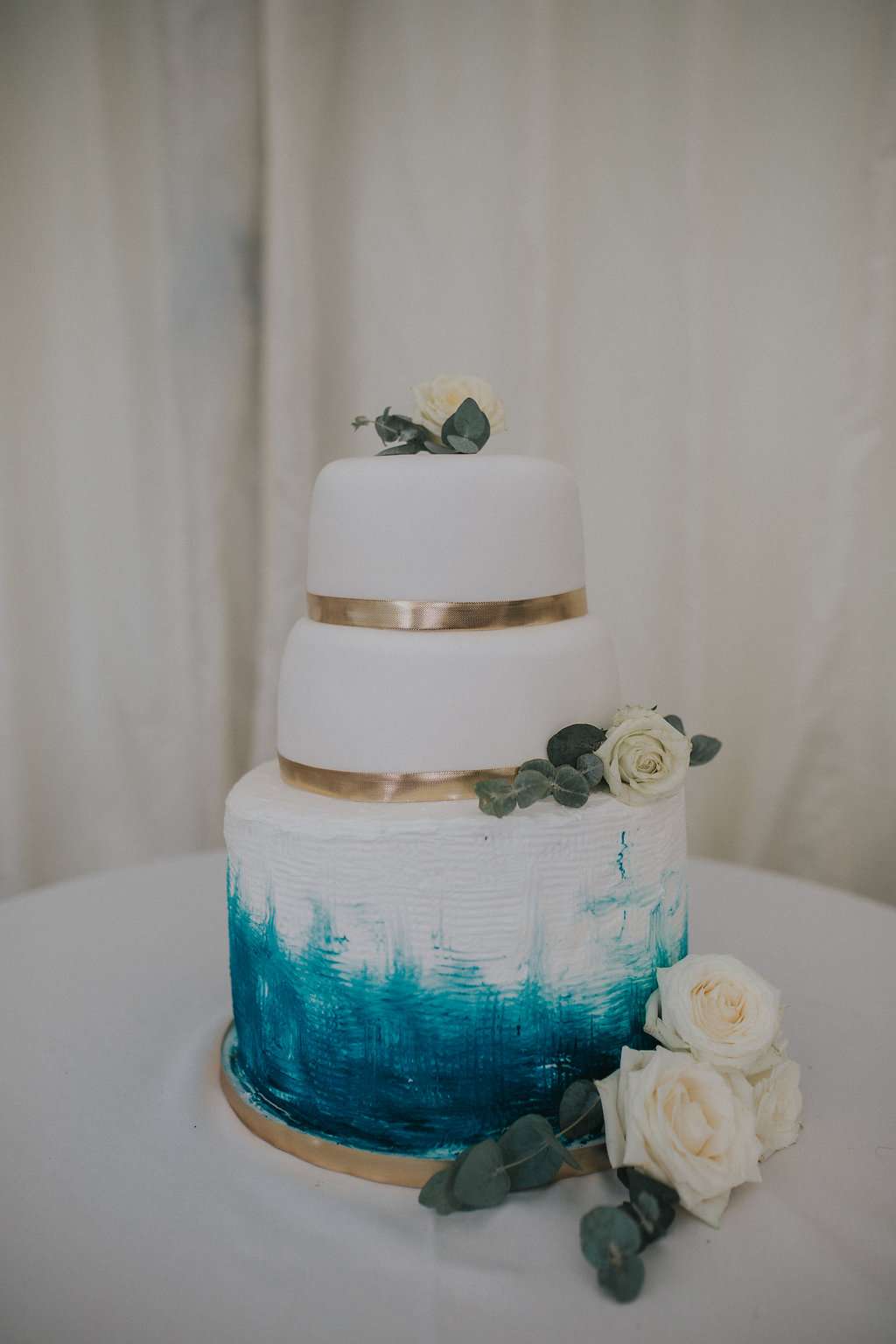 Although having a two-day wedding sounds like a great idea, Naomi does wish they'd had a day in between the two to recover! "If we were to do it all over again we would not have had the second wedding the day after the first. We should have left a day in between to rest and properly prepare for the Indian wedding (I did not account for a hangover!) We didn't have time to take photos of us before the Indian ceremony but we are planning a re-shoot after our anniversary."