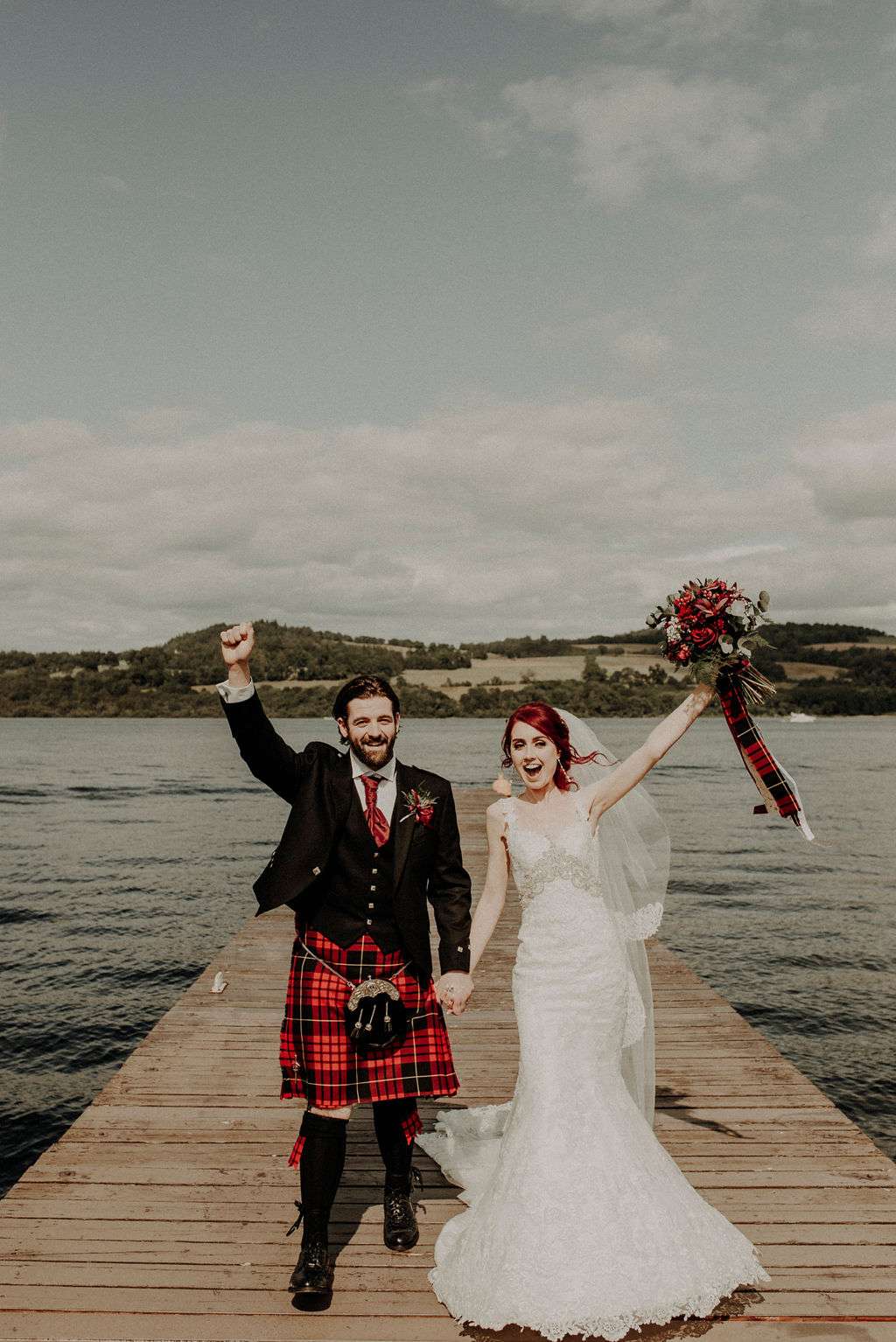 Lyndsey and Marco married on 6th July 2019 overlooking Loch Lomond in Scotland. They had a pretty classic package wedding, but made it their own with rock, hippy and vintage touches – their main aim was to make sure they kept their quirky ways!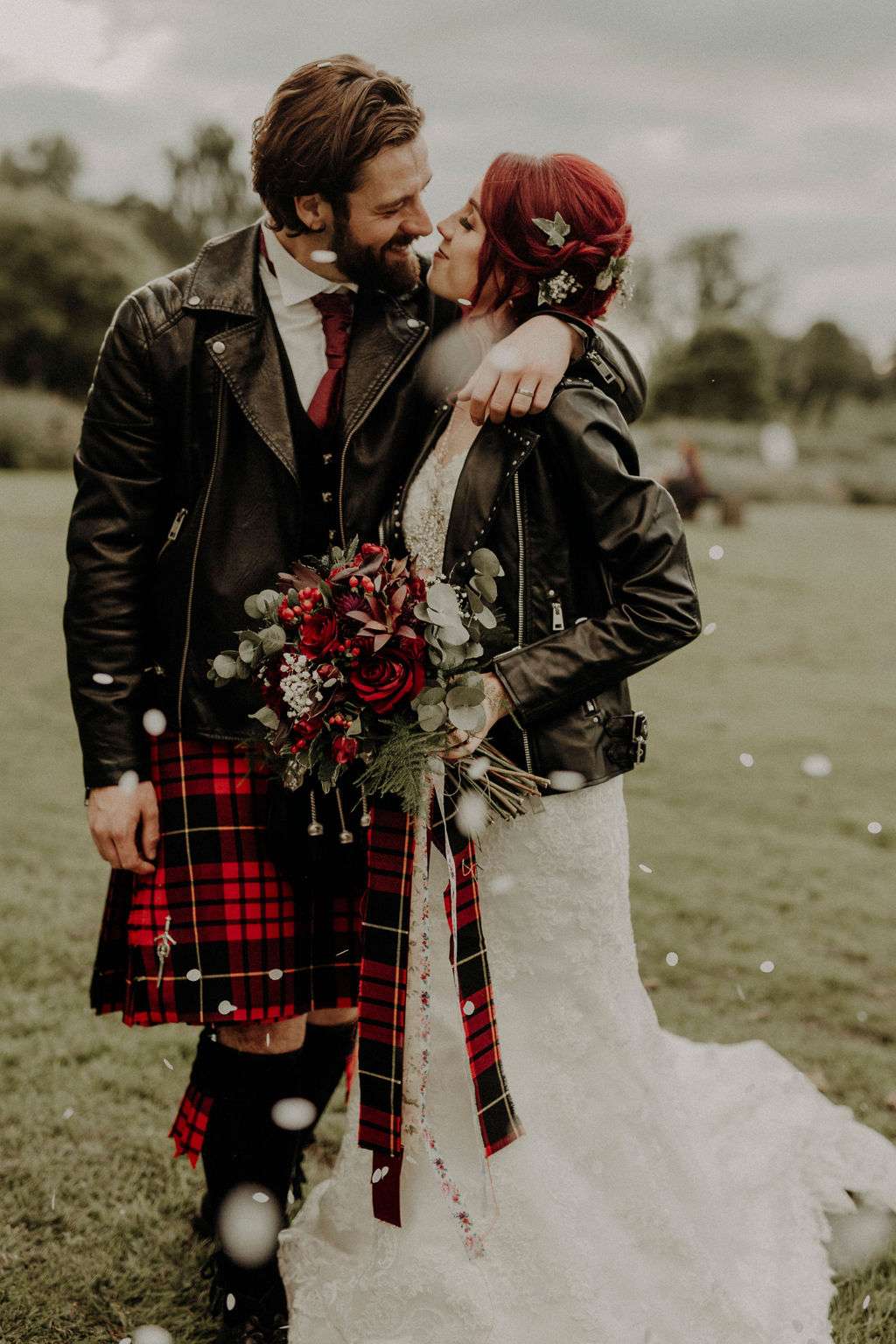 They pulled inspiration for their summer wedding from the things they love – their wedding cake was half floral and skulls and half Friends themed. They rocked their own unique style, too. Lyndsey paired her long flowing red hair with ethereal real flowers and personalised Dr Marten boots, and Marco rocked his long hair and beard with a traditional Scottish kilt. "We tried to be true to ourselves and our personalities," explained Lyndsey. "We wanted to add personal touches wherever we could."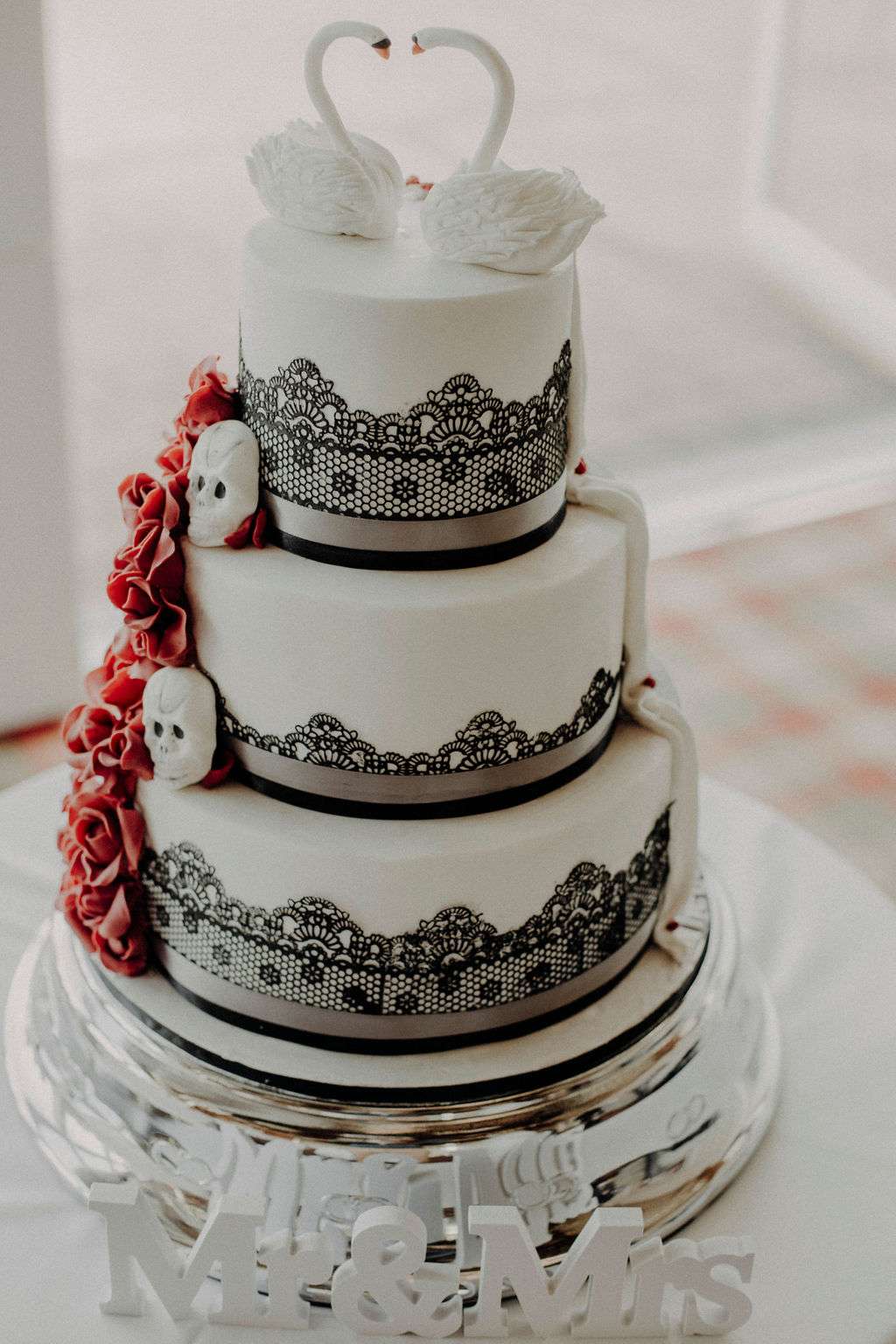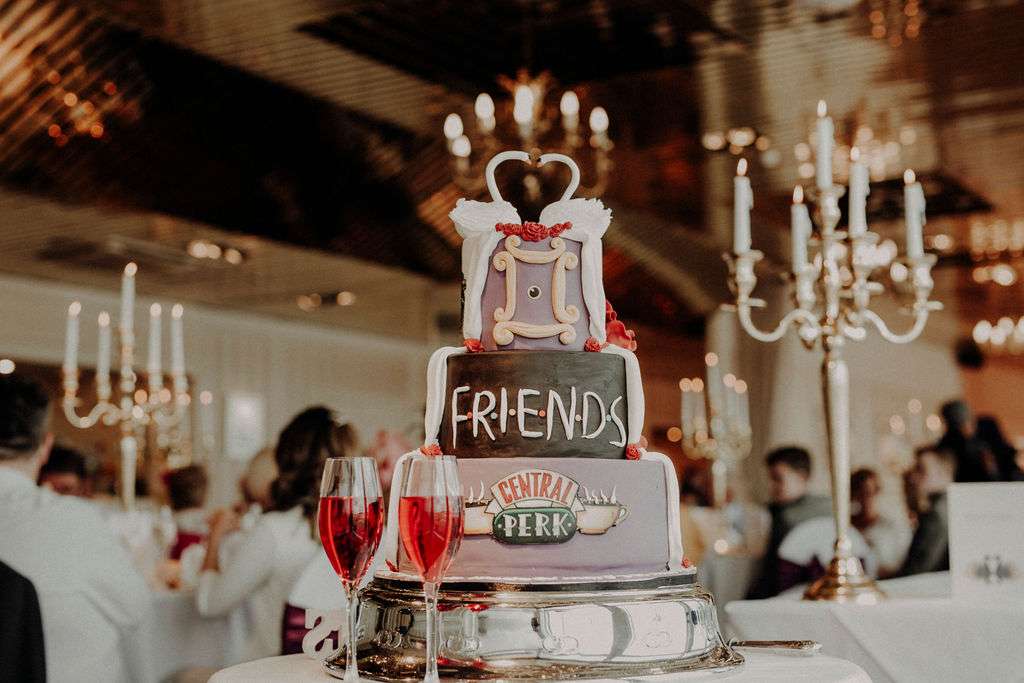 Their big day was held at Duck Bay Marina – this took up a big chunk of their £10,000 budget but it was worth it to them as they'd always wanted to get married outside, and were able to do so on the balcony. They were lucky enough to have a beautiful sunny day (a rarity in Scotland, even in July!) and so were able to have their humanist ceremony outside under the floral arch that Lyndsey had always dreamed of. The venue also covered their reception, catering and stationery, so they were free to focus their efforts on pulling in aspects to make the day their own.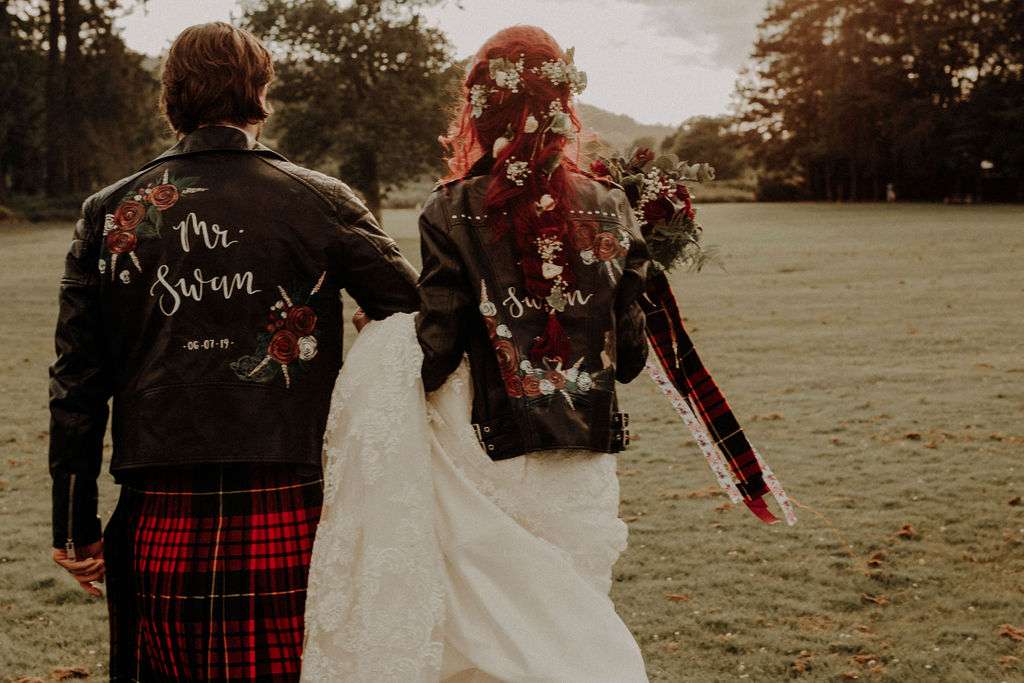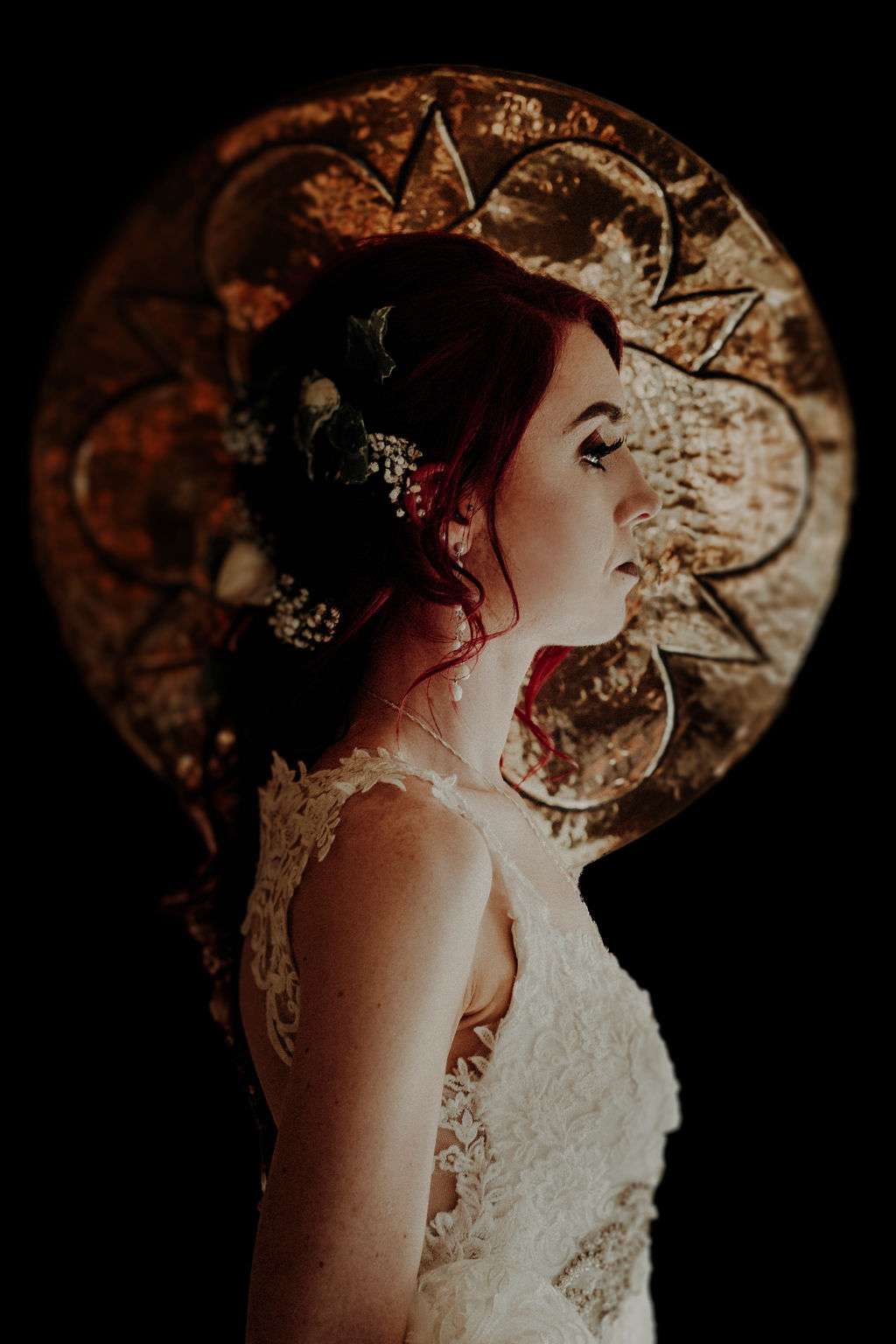 They saved money on Lyndsey's wedding dress and shoes – both were found in the sales! She wore a full length, beaded, fishtail gown with traditional, cathedral length lace trimmed veil, and added quirky, vintage floral shoes for the ceremony and personalised, pearl encrusted Dr Marten boots for the reception. "In fact, keeping an eye on the sales would be my main tip for future couples," said the bride. "You can save so much money."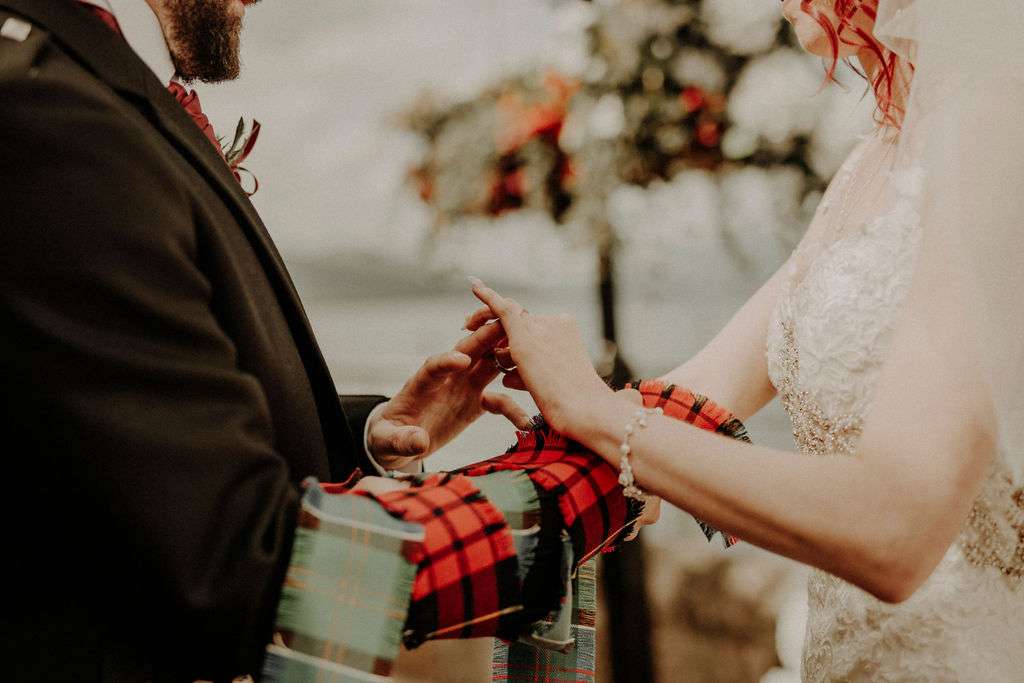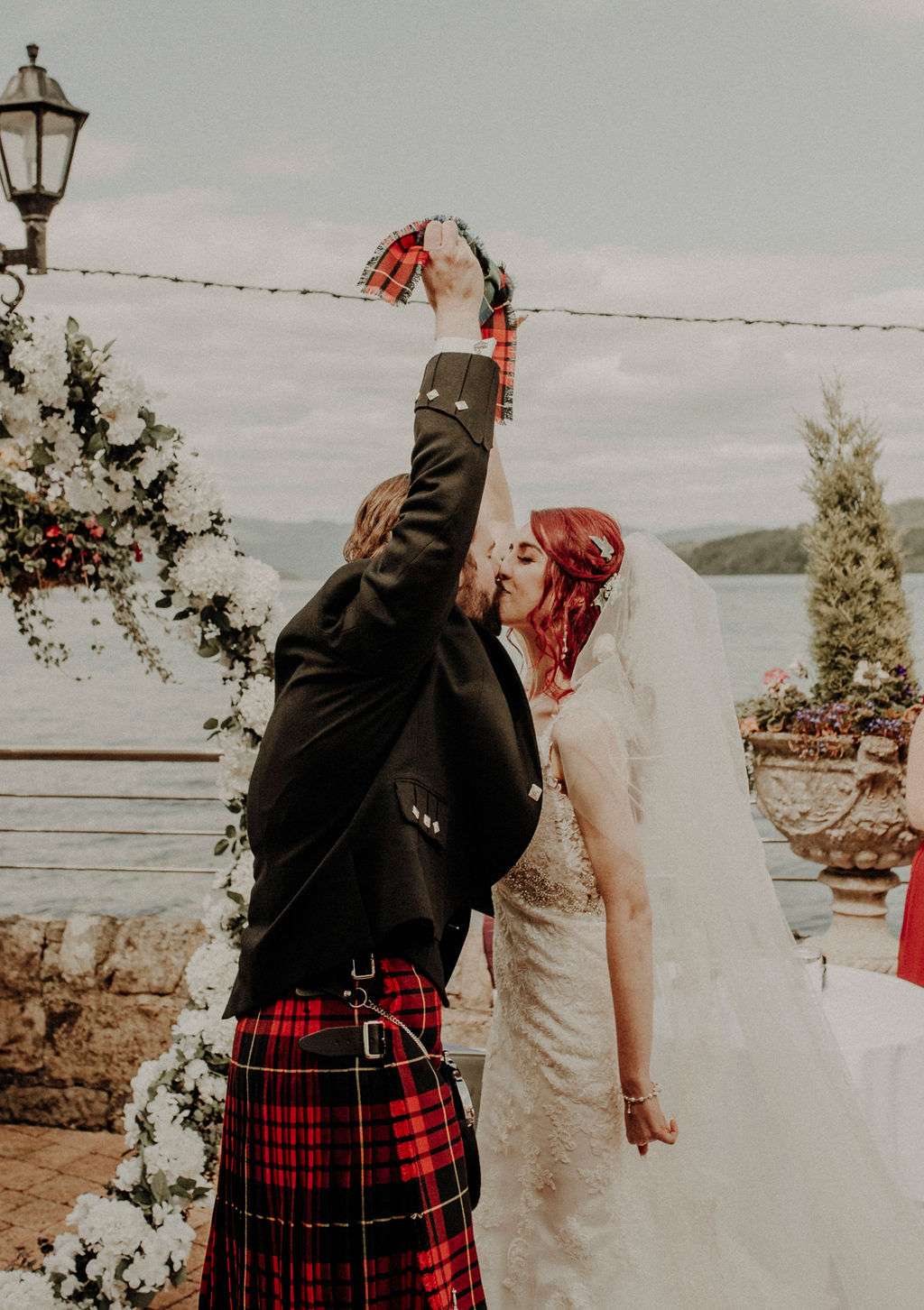 Lyndsey and Marco were also able to provide their own entertainment; as they both sing and play guitar, and met while studying HND's in music, it made complete sense for them to perform on their wedding day! It was the perfect way to kick off their reception.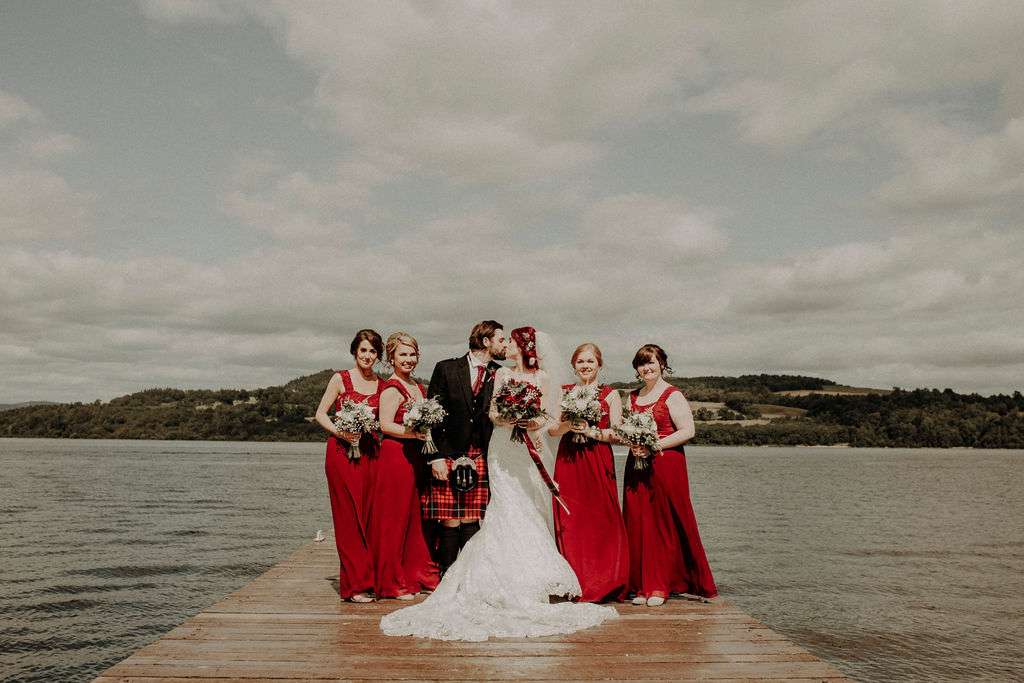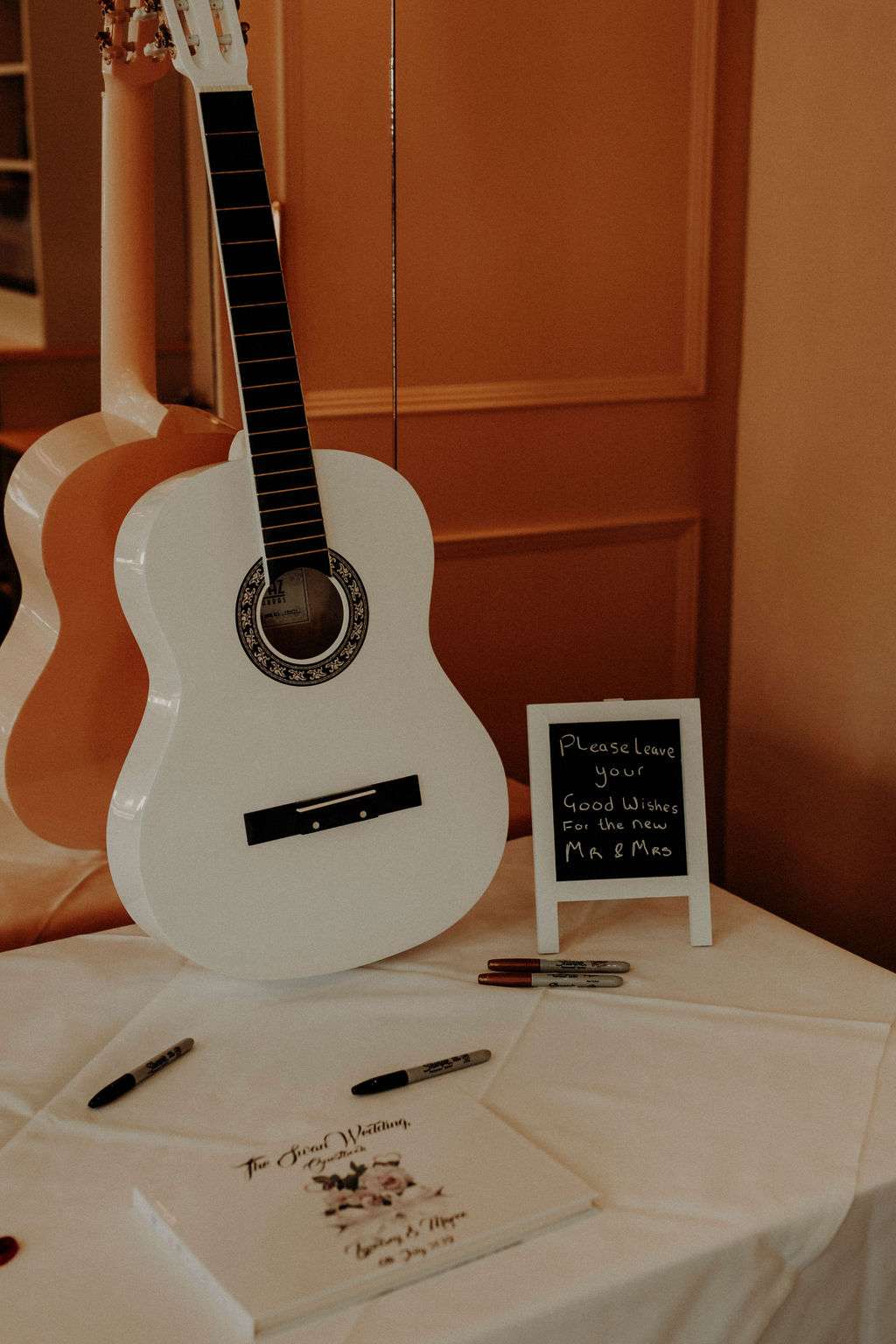 Their overarching advice for future wedding planning couples is to not let the little things take away from the big picture; "My mum was in intensive care a couple of months out from the wedding and you just don't expect these things to happen," said Lyndsey. "It was a traumatic time during one of the best of our lives which was a difficult juxtaposition. It made us really take stock on what was important, cemented that we should be true to ourselves and to enjoy every single second of it. It all goes by so quick, so cherish the making the memories while you still can."