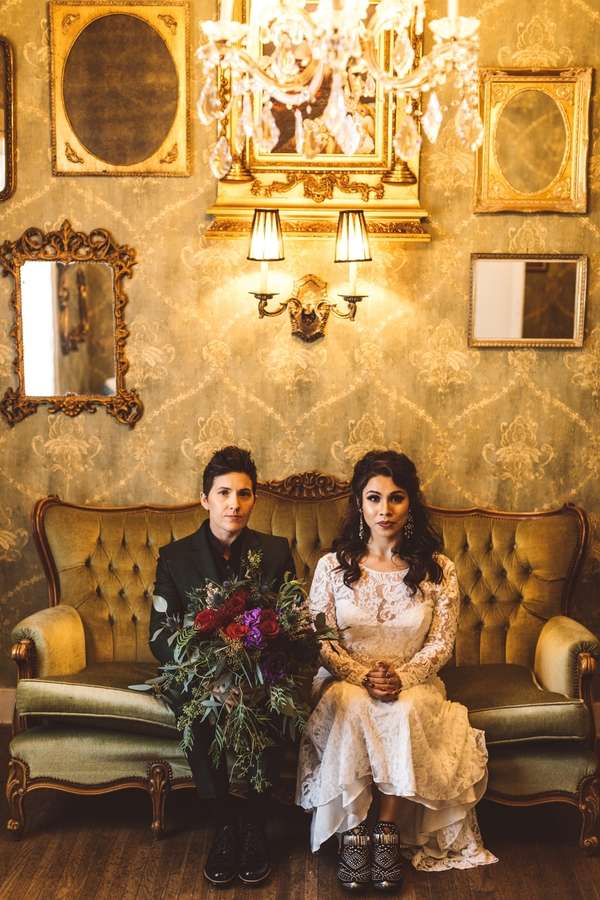 Brooke and Michelle's October wedding drew inspiration from Memento Mori, Phantom of the Opera, the Addams Family and Stevie Nicks – so you know it's going to be an absolute beauty. Their wedding showed a delightfully darker side to regal, and a more gothic side to the romantic.
Their day was breathtakingly beautiful aesthetically, but also heart-achingly beautiful emotionally, as Brooke explains, "Off the bat, being a gay wedding is to a degree, unique, though it won't be someday. For most guests it was their first gay wedding, and our short ceremony, including vows out of Kurt Cobain's journals, was about love, freedom and creating a safe space for all attending. We have friends and family from all walks of life and we wanted everyone to feel as comfortable and free as we did."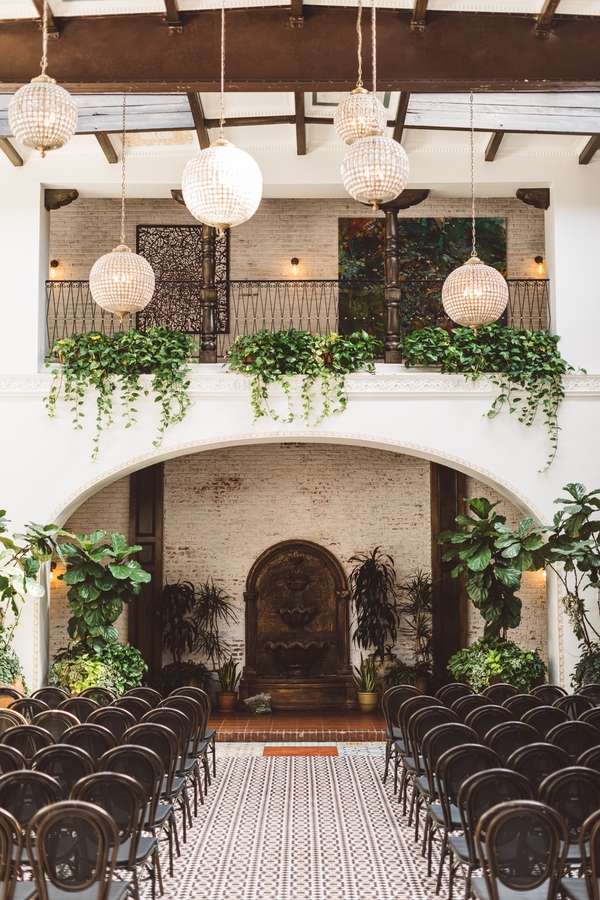 Brooke continues, "Our favourite part of the wedding was feeling so incredibly vulnerable and authentic in front of everyone. It was a very freeing feeling all that love and support and putting it all out there in front of people close to us." After they put a ring on and sealed it with a kiss, Brooke and Michelle walked down the aisle to Tears For Fears' Head Over Heels, as they're massive Donnie Darko fans.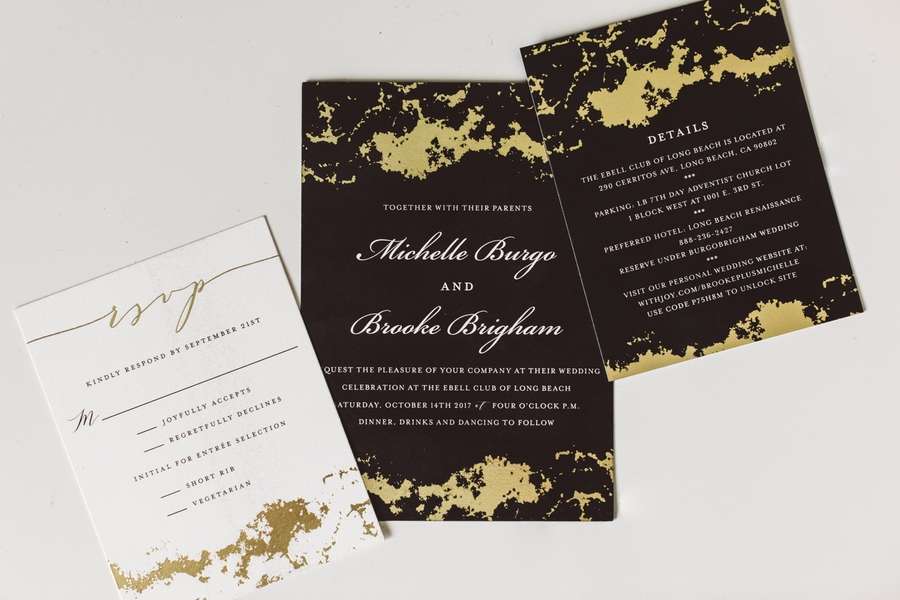 Both the ceremony and reception were held at the charismatic Ebell Club, Long Beach, one of Southern California's three original women's clubs. Everywhere we look in these beautiful photos from Steve Cowell, there's another gorgeous architectural detail just as gorgeous as the last – just look at that mish-mash of tiling, and the sumptuous portraits of Brooke and Michelle against that golden wallpaper. Swoon. Alongside the catering from Très LA, the venue was the biggest expense, but as Brooke explains, totally worth it, "We wanted a beautiful space with amazing food that would cater to different dietary needs." Two boxes, totally ticked!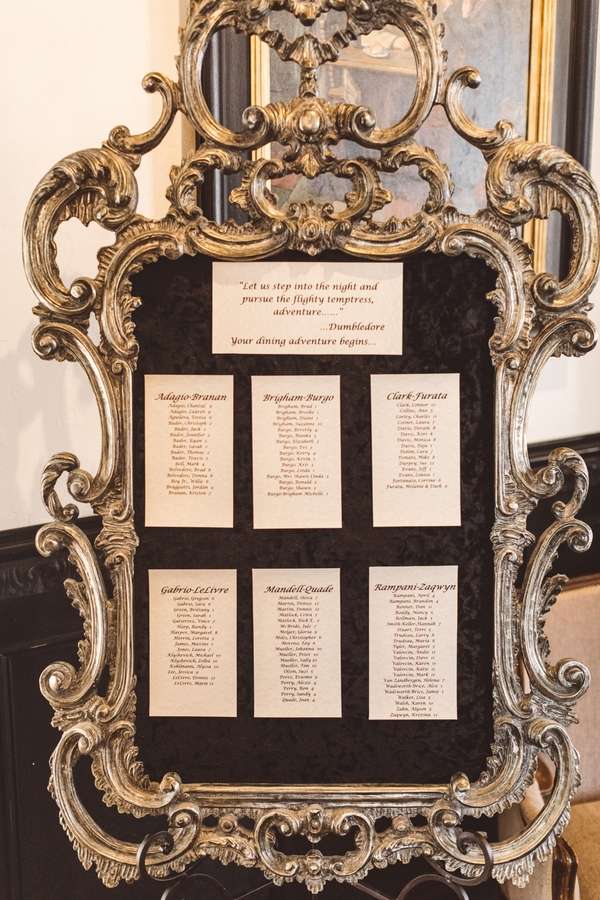 Brooke and Michelle enhanced the dramatic architectural features with lots of homemade decor elements. Alongside framed signs advising guests it was an unplugged ceremony and asking for donations to the Best Friends' Animal Society in lieu of gifts, they adorned the room with pictures of them as children, made their own table plan with a jaw-dropping ornate mirror, and decorated the dark sideboard with some trinket boxes (including a coffin shaped one!) "We really saved money by printing everything through Minted – we'd highly recommend!"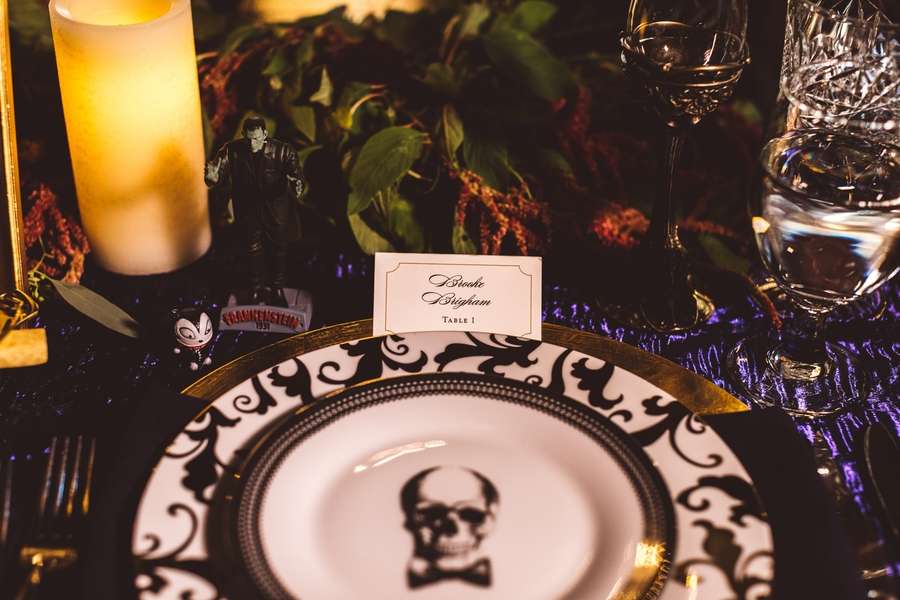 Brooke's deep hunter green suit was a bespoke creation from No.33, which she wore with a pair of Vans that were part of a collaboration with the artist Baron von Fancy. Michelle's stunning white lace two-piece was from Mon Amie Bridal Salon in Costa Mesa, featuring a long-sleeved crop top and a full-length skirt which she accessorised with studded Jeffrey Campbell boots. During the reception, Michelle did an outfit change, and appeared in her aunt's vintage 90s black prom outfit, which was actually a babeing jumpsuit.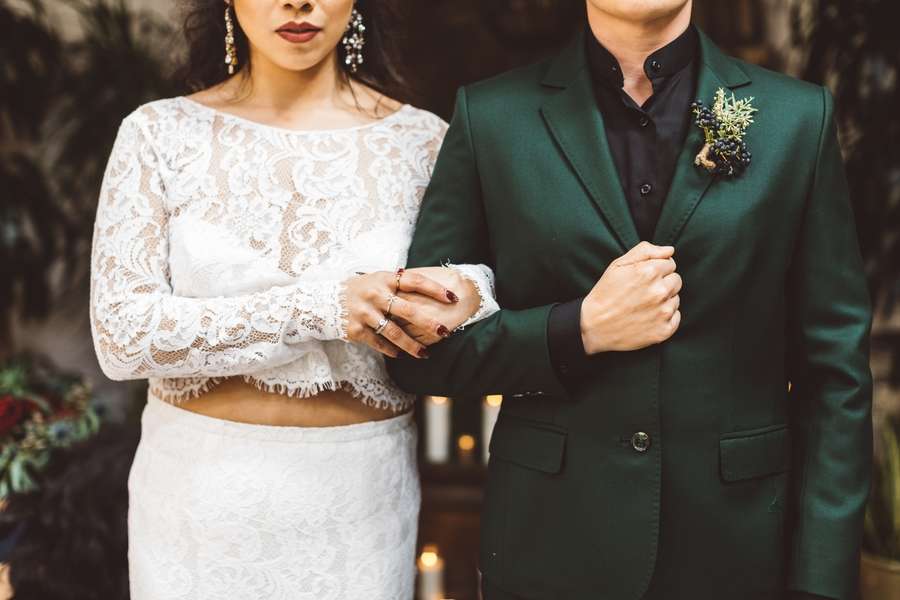 "Seeing the wedding take shape every time you checked something off the list was the best part of planning," Brooke says. "It made all the legwork worth it – we had decision making fatigue by the end of it. However, there's not really anything I would have done differently. I'm pretty proud that I planned it with the help of my mother-in-law, Linda. Michelle is great with the aesthetics and I'm good with the budgets, so we make a good artist/producer team."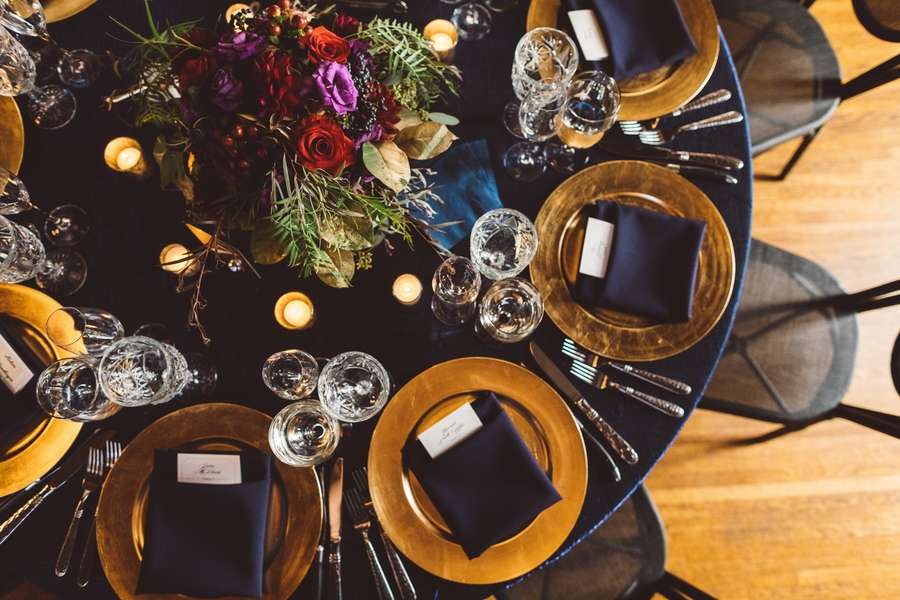 They had this advice for couples who are planning their big day: "The best piece of advice we got (from quite a few people) was to try and be as present as possible the day of. Take time to sneak away and have some quite time between things if you can. We did that between the ceremony and dinner while the guests had cocktail hour. The day goes by fast, enjoy it!"