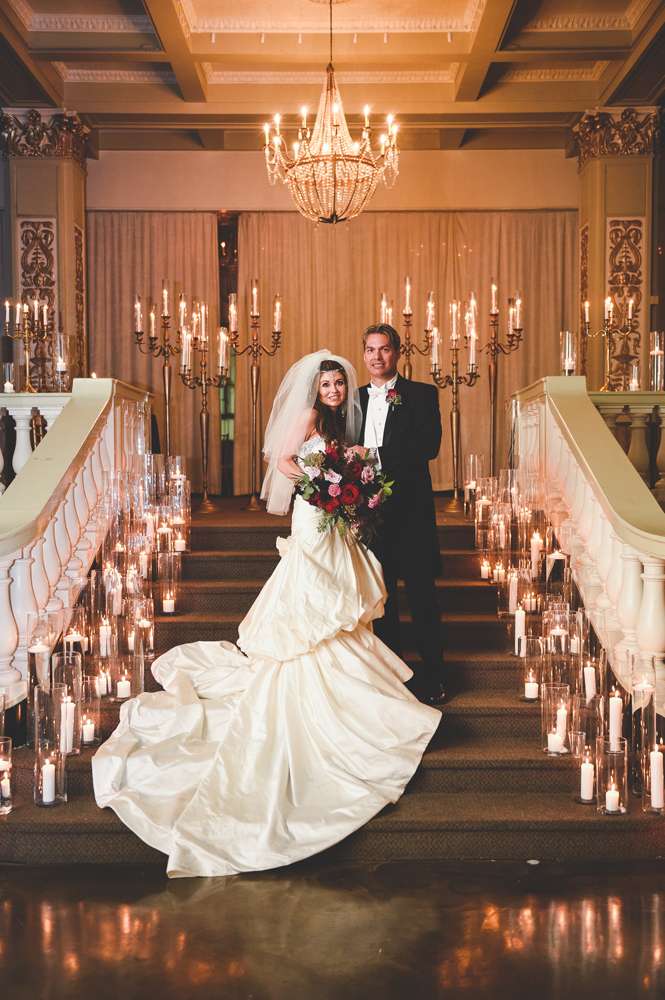 Misty and David's Memphis wedding was 1930s formal meet 1800s masquerade ball. And as a couple who hit it off discussing Dali's rare Alice In Wonderland paintings, we'd expect nothing less than artistic brilliance. At their first meeting with their wedding planner Misty informed her she wanted their ceremony to look like something out of Interview with a Vampire, and a mixture of 1920s and 1930s Hollywood glam meets old world Parisian brothel!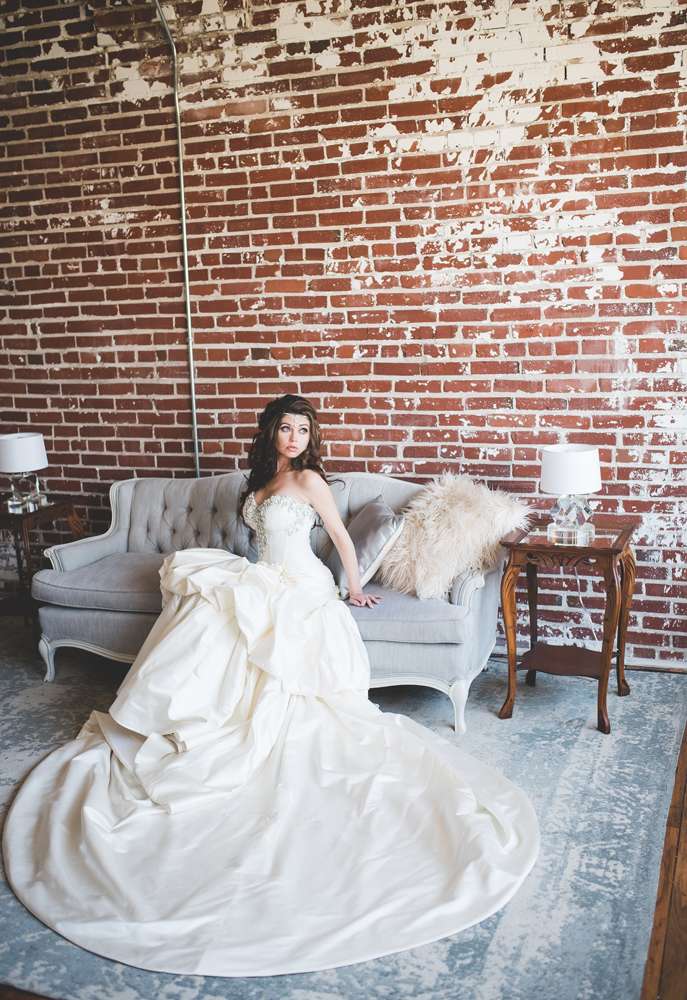 "David and I love the music and formality of the big band era by day, but by night are deeply intrigued and inspired by the era of Romanticism," Misty explains. "Our ceremony was therefore inspired by a mixture of elements from Phantom of the Opera and Interview with a Vampire – formal yet dark, intense and mysterious."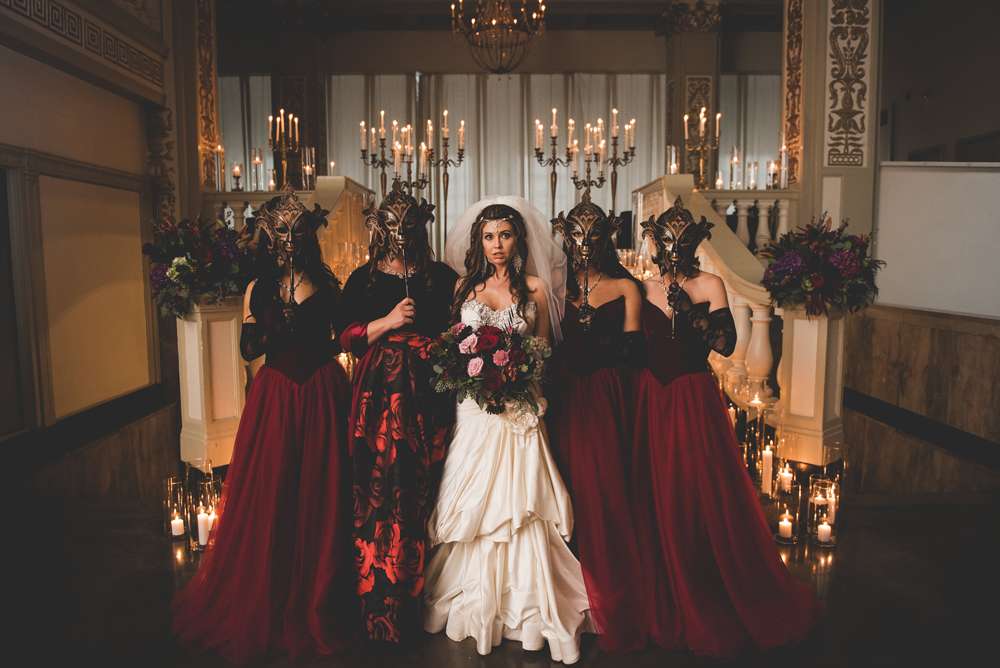 Their wedding day was dark and dramatic, with candles lining the aisle as the main form of lighting and leading to the staircase altar, was inspired by the Theatre des Vampires scene in Interview with the Vampire. "We looked at our wedding as a death of our former selves and the individuality from which we would rise again, bound together as one for eternity," Misty says. "The bridesmaids held full masquerade masks as they walked down the aisle to a sensual remix of Crazy in Love, with the groomsmen in front, carrying lanterns to light the way."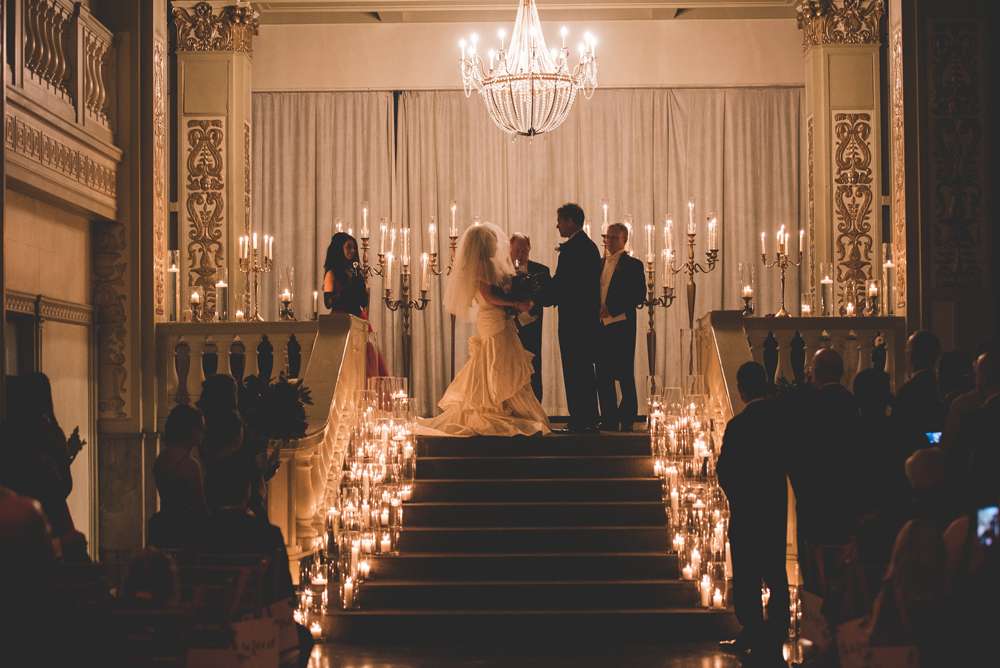 "As the girls approached the lantern they lowered their masks. This was a symbol of who you are as opposed to your true self when meeting someone. As your love grows the mask begins to fade and you are exposed in the light for whom you are as a person. That's who we were on our wedding day: two unmasked naked and vulnerable individuals asking to be bound for all eternity as one. When it was my turn, I walked down to Lana Del Rey's Young and Beautiful which is David's song for me."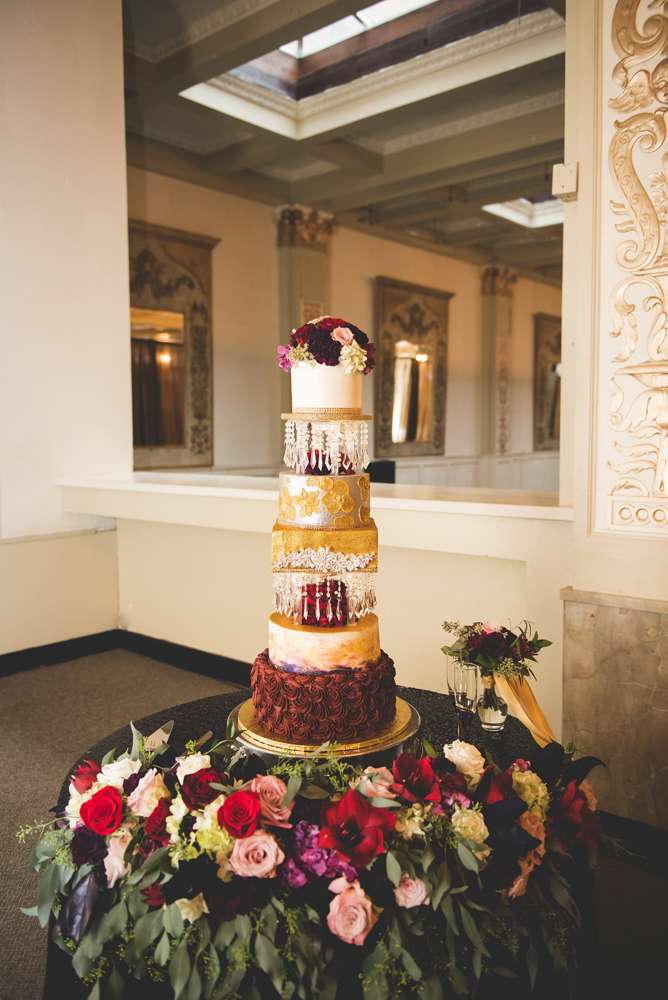 Misty did look beautiful in her Pnina Tornai mermaid dress covered in silk and Swarovski crystal details alongside a crystal forehead tiara and art deco crystal earrings. She'd actually been selected for Say Yes To The Dress but wasn't shown in the end as her dress became miraculously discounted at Kleinfeld! Her bridesmaids were also the epitome of romantic fantasy in burgundy ballgowns with velvet corsets and tulle layered skirts, and David wore a black tuxedo with tails.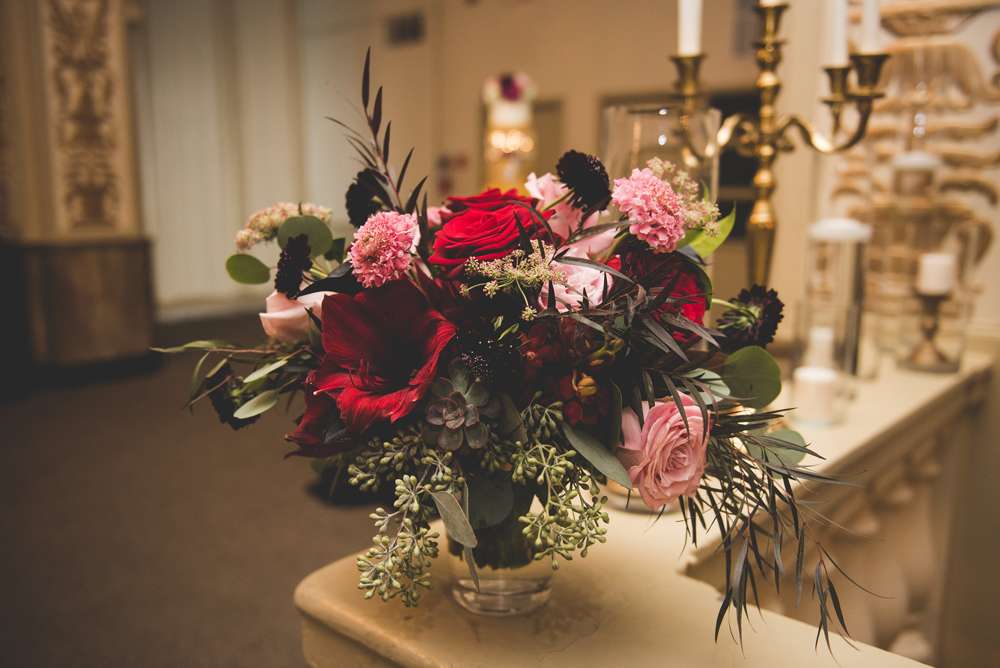 Suitably for their opulence, their wedding venue was The Cadre, a converted 1920s bank building – it's Misty and David's favourite building in Memphis.