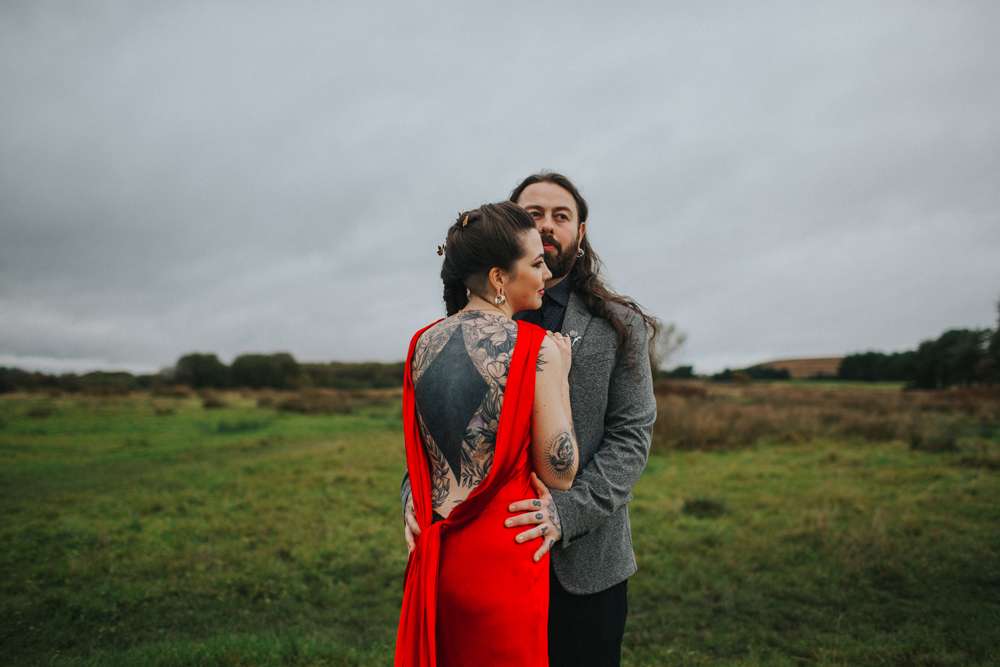 Leanne and Dave were married on Friday 13th at The Wellbeing Farm in Lancashire. Their inspiration started with the wedding date, Friday 13th.
"We just wanted to make the wedding about us, not snobby but meaningful and fun", said the bride. "We didn't try to make our wedding alternative or different we just knew we didn't want the posh do, its not true to who we are as people. I guess people would think the Halloween décor is alternative for a wedding, but I think the most non-alternative guest would agree that everything was beautiful and 'us'."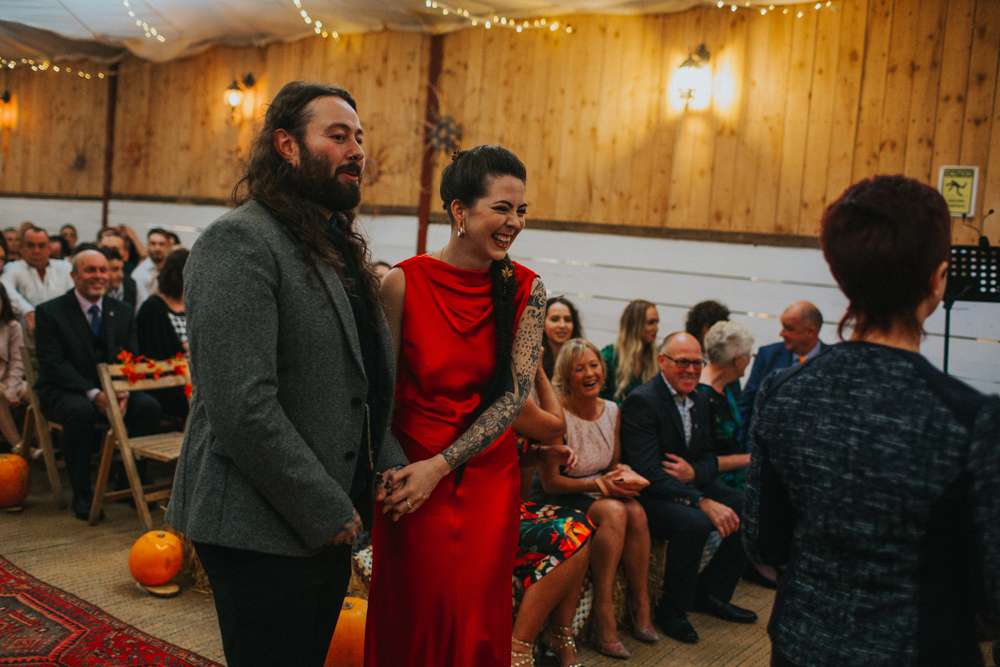 Leanne wore the most stunning red dress from Amanda Wakeley' (her non-bridal collection). She paired it with a leather jacket she'd owned forever, Kurt Geiger shoes and a Vivienne Westwood bag. Her simple hair slides came from Sara's Boutique on Etsy.
They disregarded a lot of wedding traditions including not having a bridal party ("instead I choose to include my close family members and they dressed themselves"), opted to serve a collection of their favourites cakes instead of one big, traditional one, and they didn't have any flowers at all.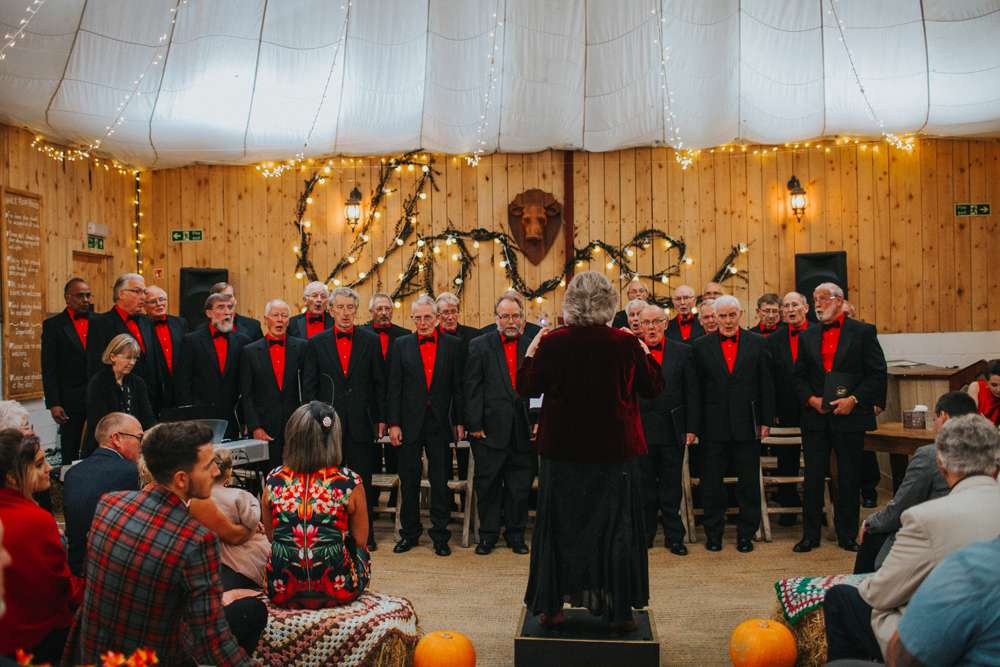 The ceremony was really special. The bride's great uncles choir, who also sang at her mother's wedding, provided the music. "I was really worried that I would be too nervous and emotional during the ceremony that I wouldn't be able to say my vows", Leanne explained, "but it was beautiful and we enjoyed every second. We had 130 guests that were invited to the whole day, we didn't do the two half thing we just wanted everyone to be a part of the whole day."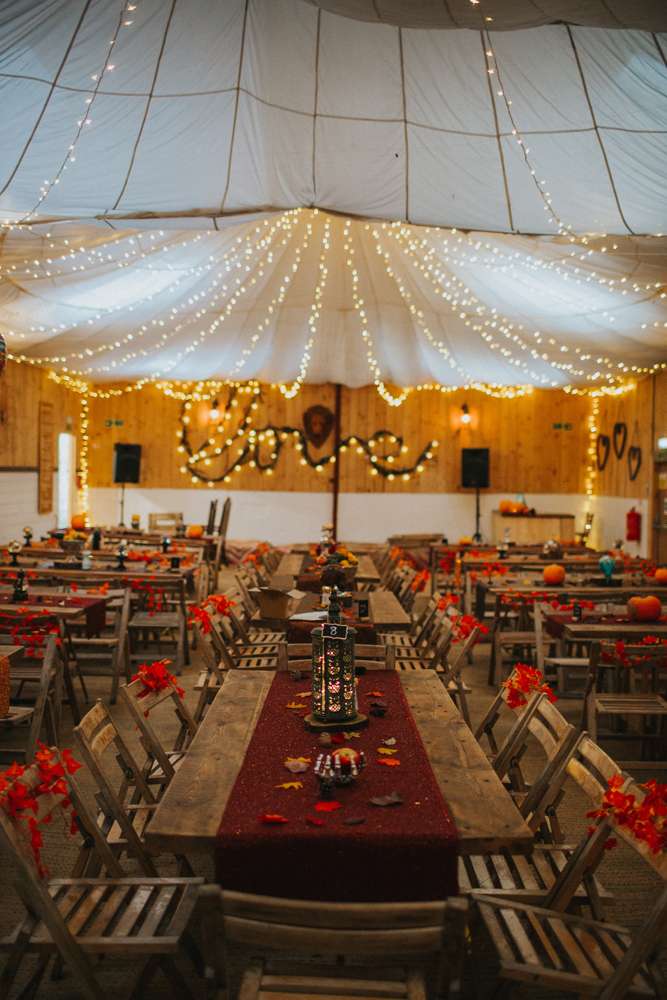 "Guests brought carved pumpkins which were used down the aisle and along the back of the venue as decoration. My great uncle sings in a welsh male voice choir who sang at my mothers wedding, they were amazing and brought guests to tears with Hallelujah, Somebody To Love, Love Is All You Need and many more… Walking down the aisle and saying our vows was the most amazing experience I have ever had."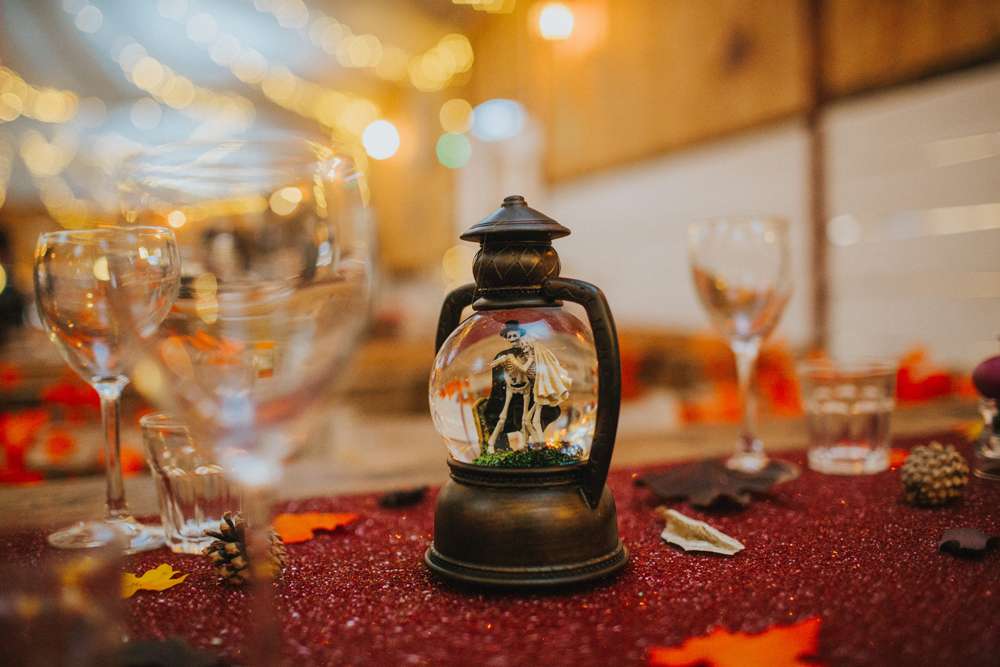 "My favourite part of the wedding was just getting married. It sounds really cheesy but I felt full of joy. We also had afternoon lunch before the ceremony with our close family, we really cherished this calm before the storm and seeing each other before the ceremony."