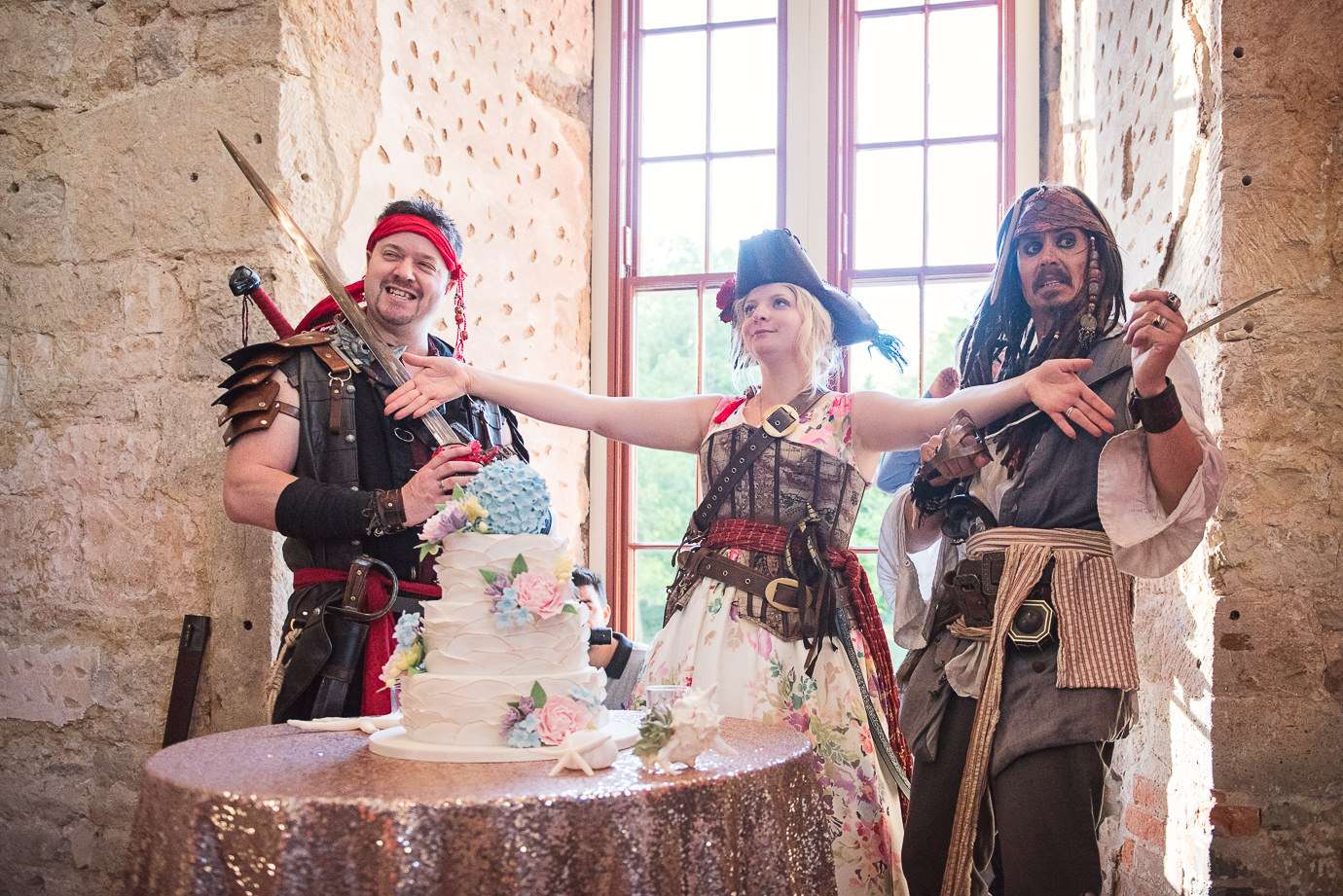 Zoya and JP's wedding day was themed around themselves and the things they love, which meant the groom's Scottish heritage, florals, pirates!
"The day celebrated all we hold as fun and great about each other", began JP. "From my Scottish heritage, to my wife's amazing love of all things floral, to our love of pirate events to Treasure Island and the sea, to great food and dancing the night away with close friends. We kept thinking what would make people smile and have fun, and what would make them think, 'That's so JP & Zoya!' – and then we did it!"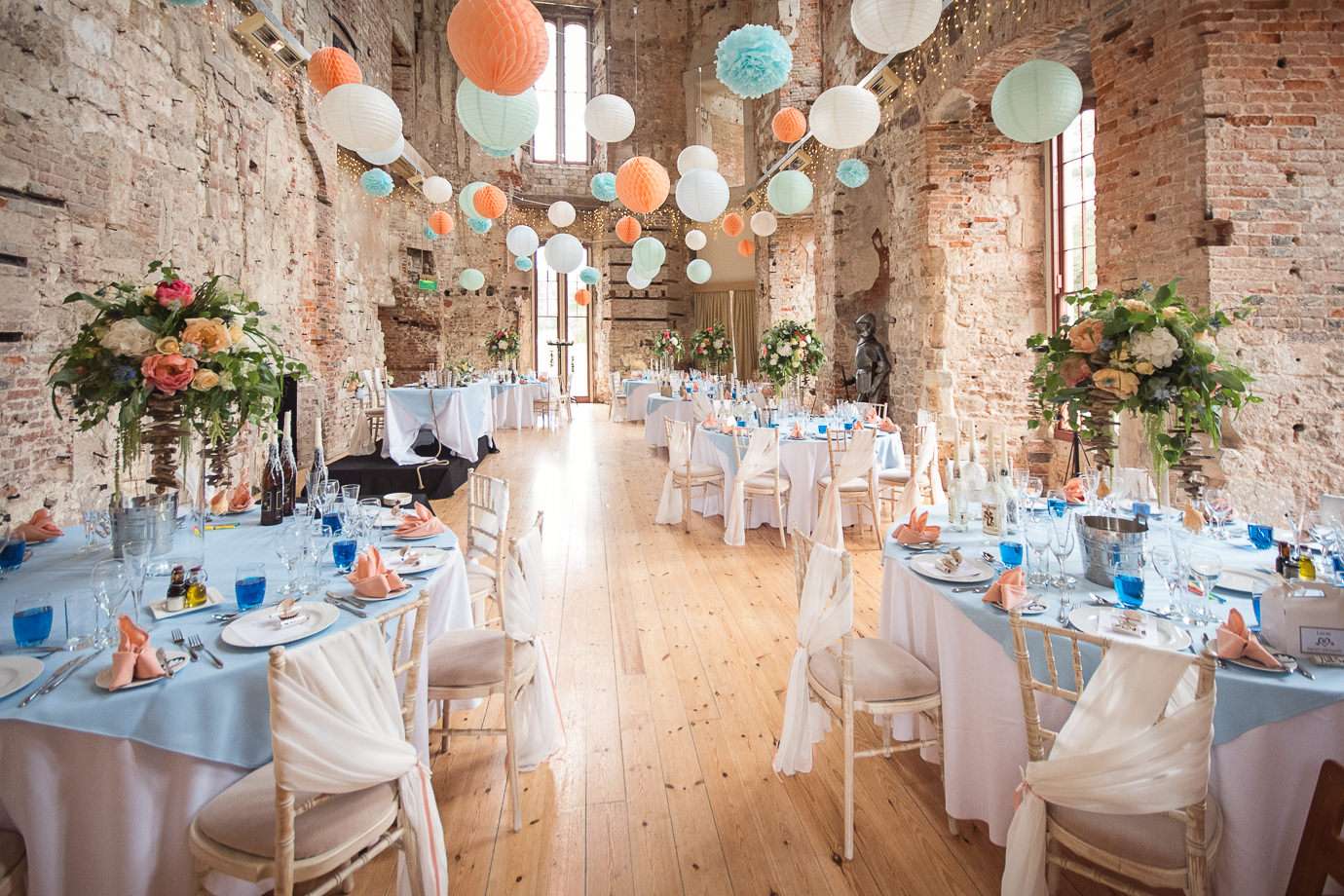 The couple married in May at the very grand Lulworth Castle in Dorset, looking out over the sea. They had a legal ceremony first, then a Captain Jack Sparrow actor arrived to officiate a pirate-themed second ceremony! "We made the seating plan into Treasure Island, and the wedding breakfast into a love of all things pirate and sea-scape", said the bride. "JP and his entire band of seven best men were in full Highland regalia, whilst I wore a floral wedding gown. We involved our Chow Chow throughout the entire day, and all the wedding guests stood as witnesses to our marriage – instead of the usual one or two. Apart from that, it was a standard, run-of-the-mill wedding… If you don't include the bouncy castle and the rum bar. Oh, and the pirate dress-up!"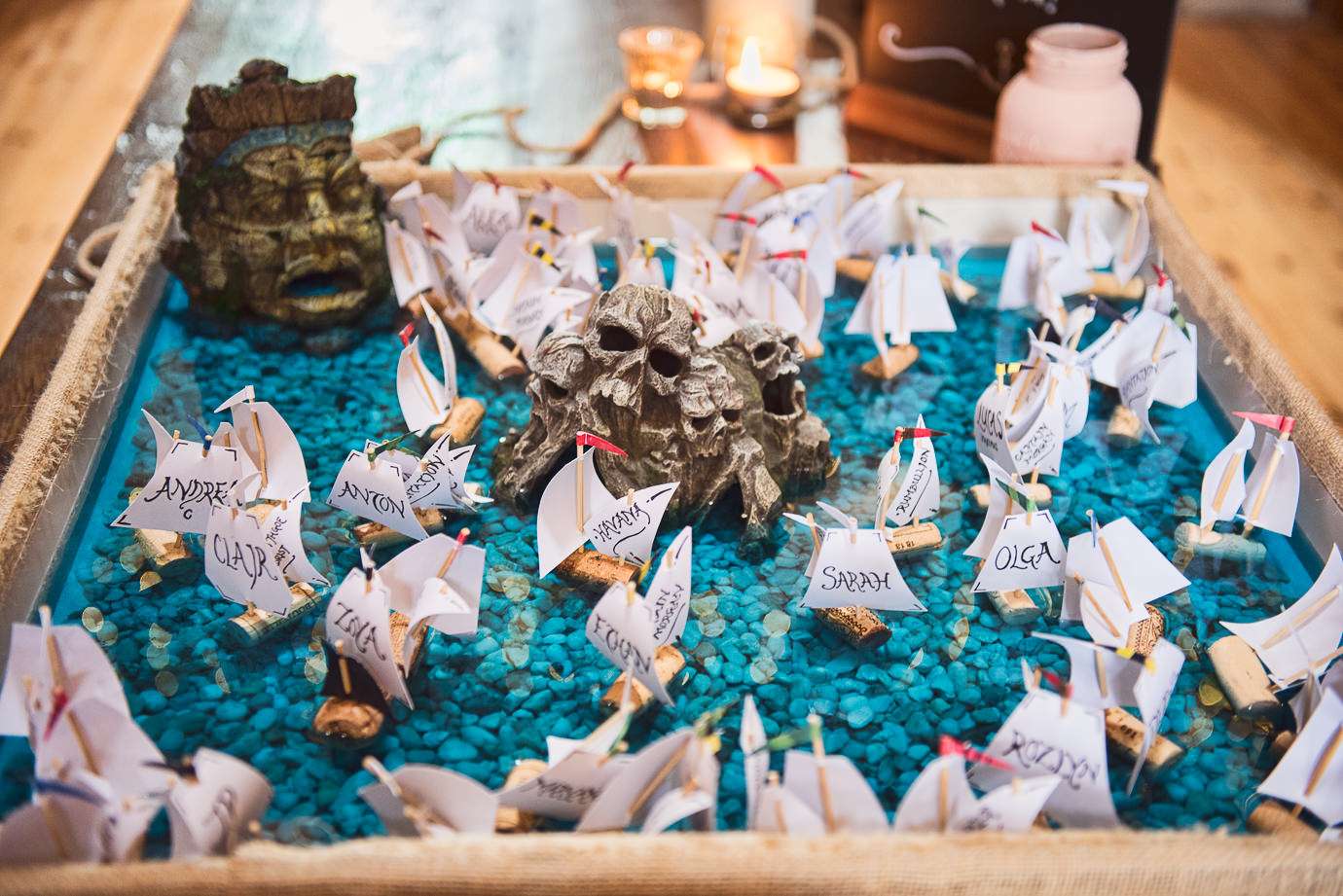 The bride walked in to A Thousand Years by Christina Perri, following a cousin who was bearing a sign saying 'It's too late to run.' The ceremony involved lots of laughter, stumbled vows (which they'd written themselves) and comical noises from the dog, who seemed less than pleased to be attending the event in a kilt. The couple, best men and bridesmaids danced out of the castle to I'm a Believer by The Monkees.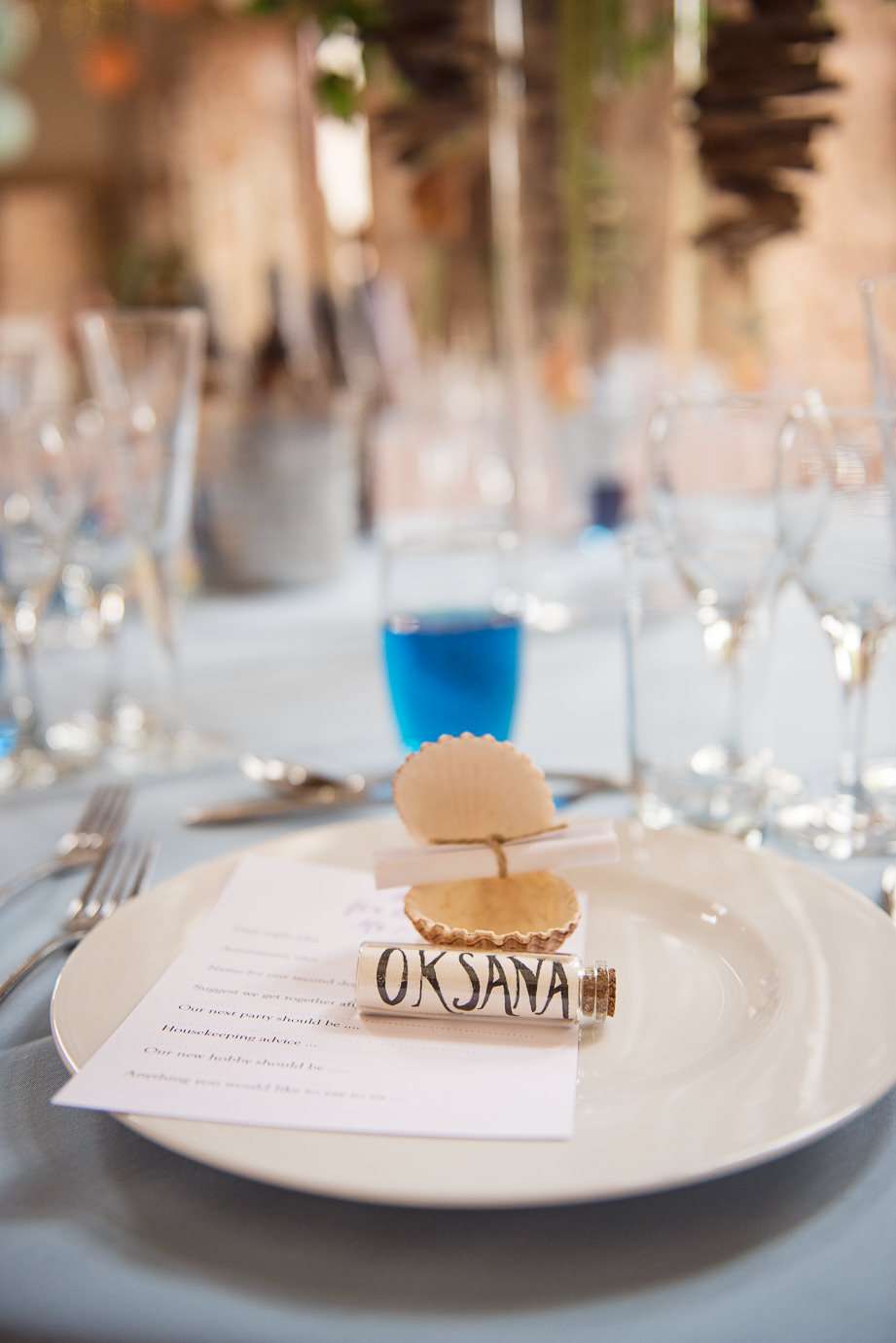 The bride's stunning floral dress is 'Untamed Love' by Charlotte Balbier and was bought from north London boutique, Ann Louise Bridal. She teamed it with custom-painted Converse in the style of their wedding invitations, which were from Matita's Art on Etsy, and the pearls JP presented her with on the day of the wedding. The groom stayed true to his Scottish roots by wearing Scottish Queen Cameron's Highlanders colours in family formal kilt and groomswear. Each bridesmaid chose a dress that she preferred in the colour 'Meadow' from David's Bridal.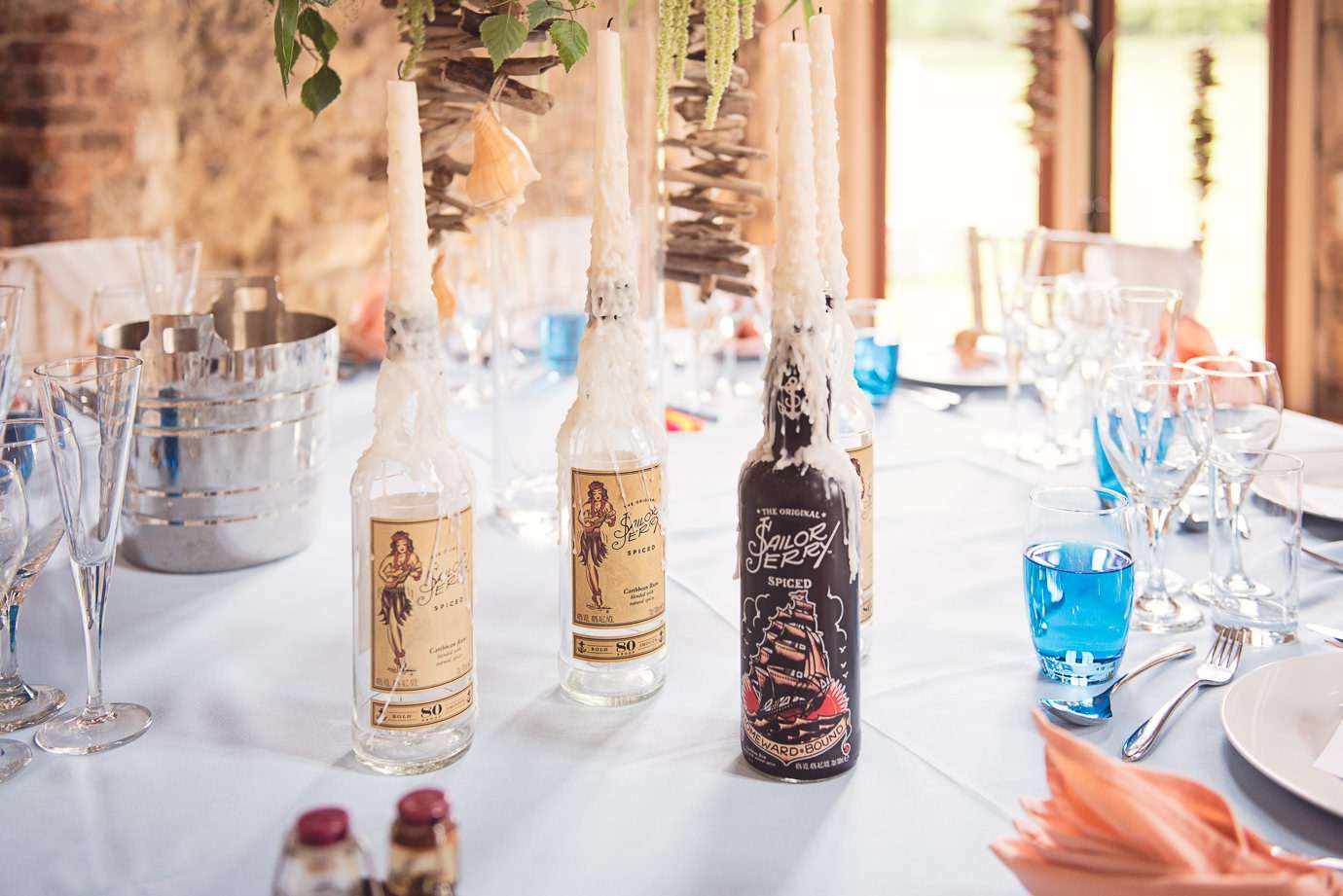 The biggest expense in the £28K budget was obviously hiring a castle, but money was saved by handling the décor themselves. JP said, "We did all the decor ourselves. If we had asked the decorators to do it, it would have cost a lot more in materials and time. Zoya also used her contacts from her Kiev homeland to design and print our stationery, saving enough to hire a trio of chocolate fountains which were a huge hit!"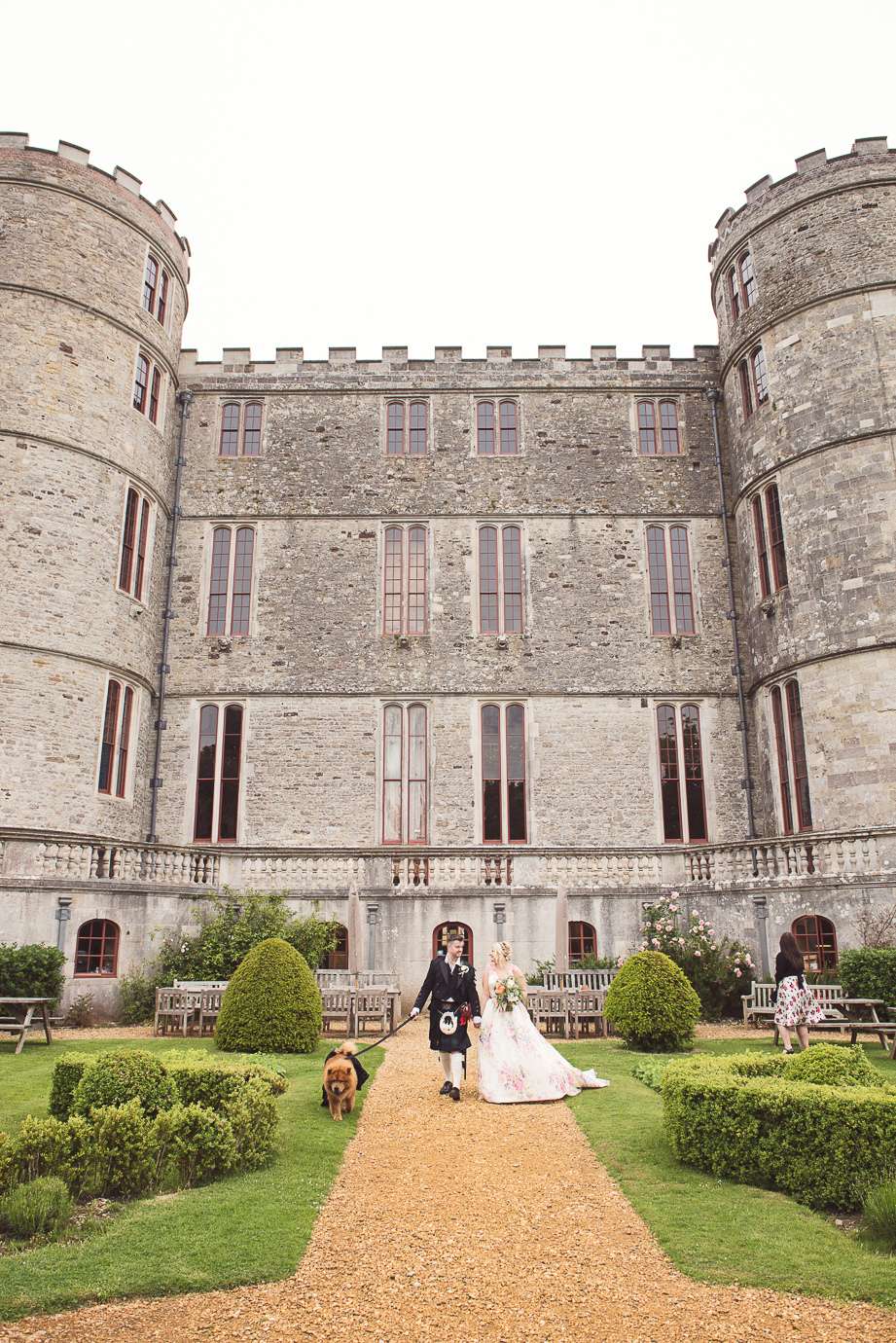 "We designed the wedding table plan around Treasure Island and pirate themes", Zoya explained. "JP sketched it out, then asked an Etsy artist to recreate it professionally. Each guest had a cork pirate ship with their table name on it, which was a particular brand of rum. This sat in a bay of water with ruins and sackcloth to make it look rustic. We then had various empty rum bottles on each table made into old-style candles, with the name of each guest on a message-in-a-bottle written on rough paper (complete with sand). The menu was rolled up and cradled on glued shell holders we created using shells we'd collected from various beaches."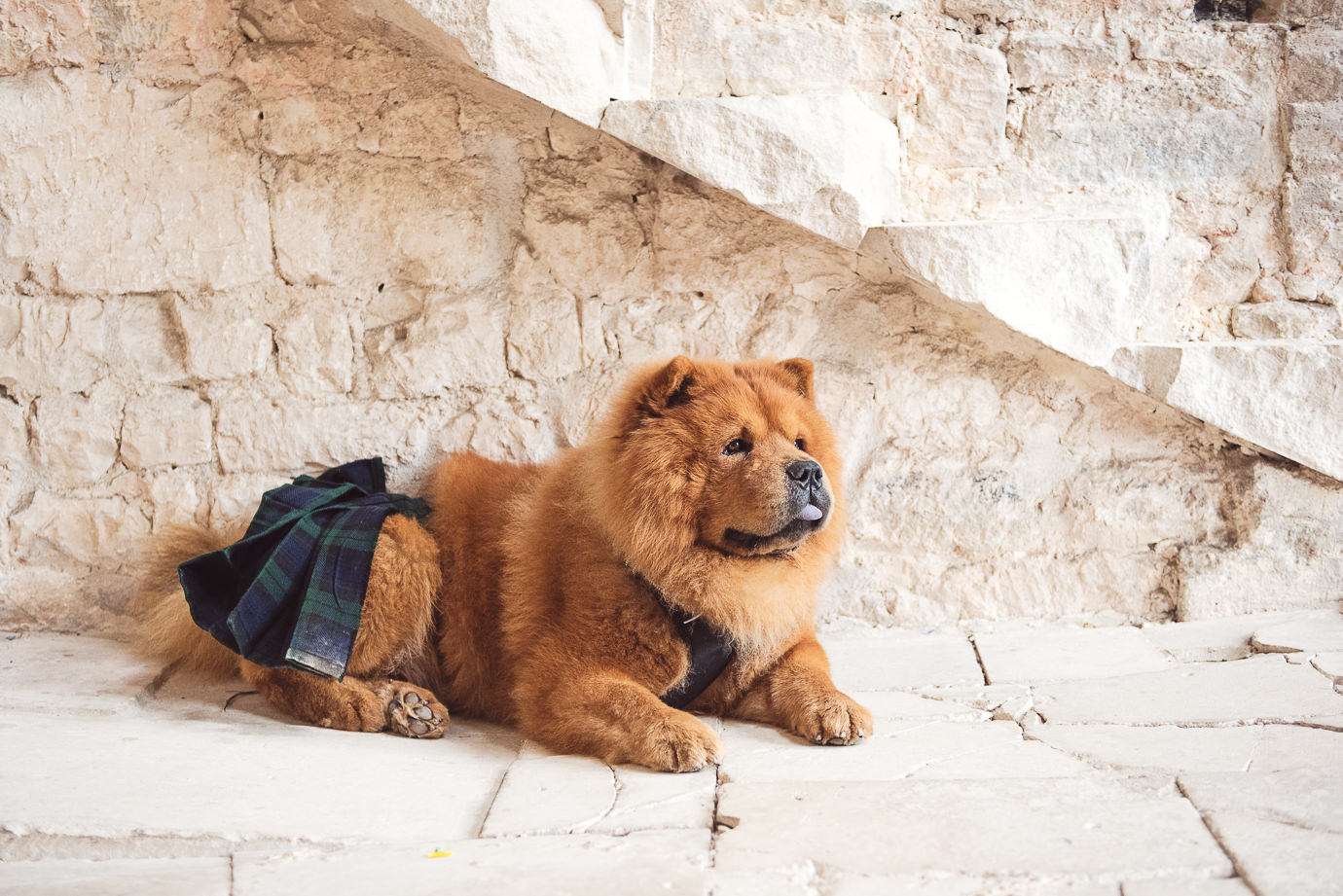 "The confetti was collected from roses in our own garden over several seasons, dried and cut up for guests to use; biodegradable and also smelling of home! We also personalised and designed two pirate flags, which were hung outside the castle to greet guests. We designed chalkboard signs for instructions throughout the ceremony, drinks tokens to take to the bar as a first drink from the wedding couple, and 'save my drink, I'm dancing' tokens."
JP said of planning that the best thing was, "That we got to make it our own wedding day. Both my wife and I have a lot of imagination and creativity, so planning our wedding gave us full scope to be as mad, creative and strange as we wanted."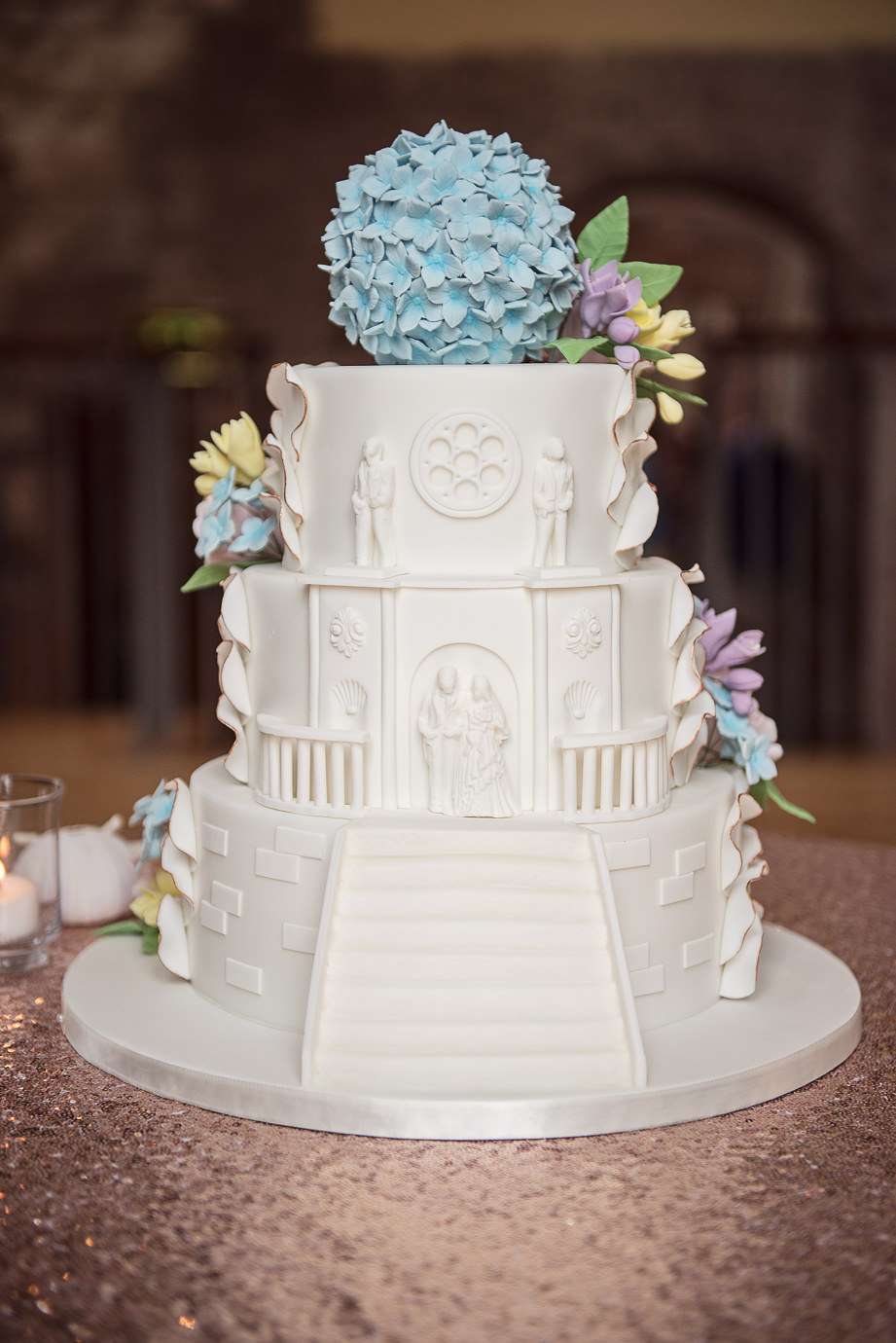 He added that the flip side to this was, "The sheer time it all takes. Doing what we did meant a LOT of small details needed planning and arranging, and possibly meant we were less relaxed than we might have been before the actual day."
"A highlight of the day was that my sister-in-law had planned a surprise event at the wedding breakfast, which was a flash mob of the wedding guests dancing and singing Uptown Funk. Despite needing to practice this at the wedding party's accommodation while we were getting ready, we didn't know anything about it!"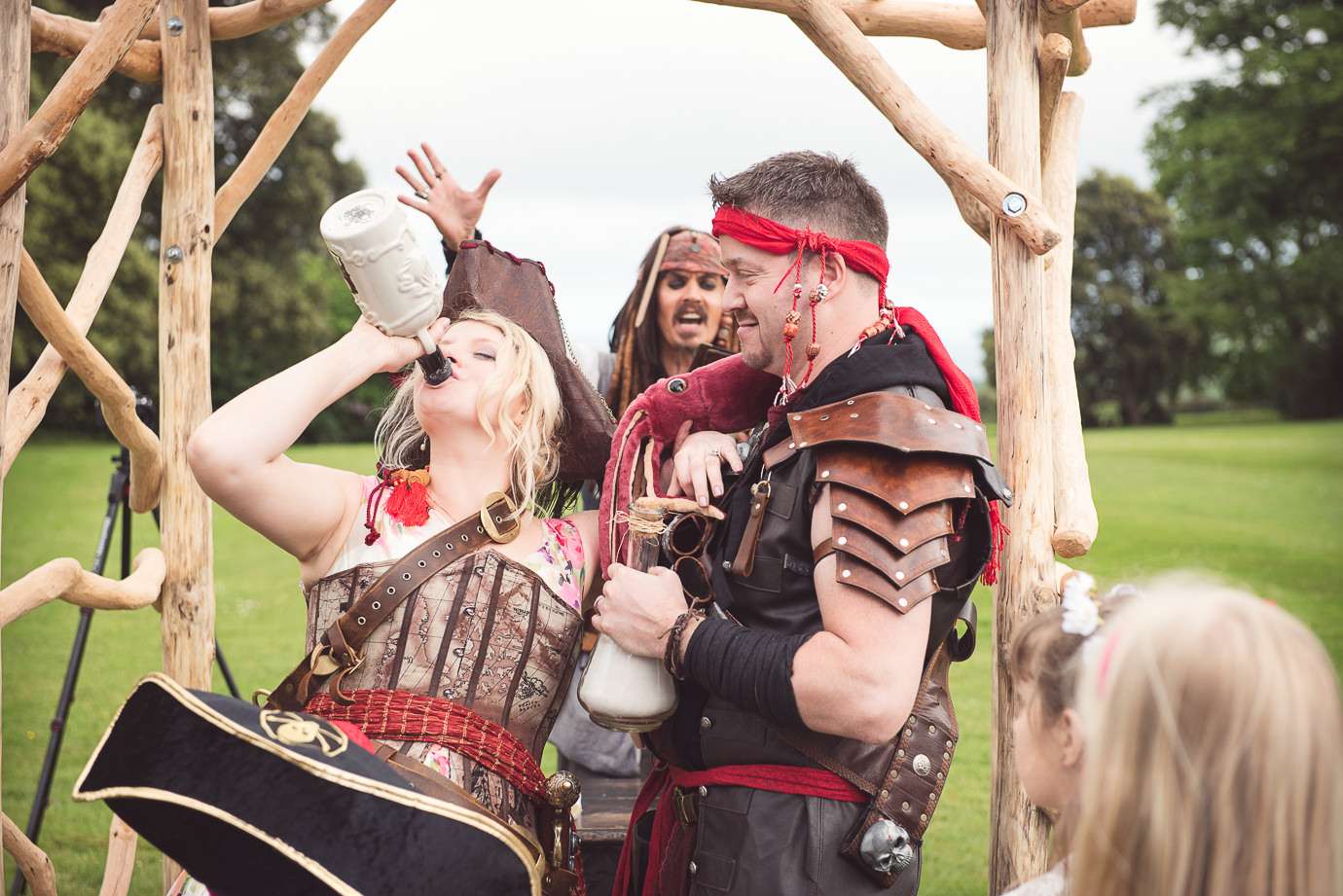 Zoya and JP's advice for future brides and grooms is to, "Remember it's all about you both. Whether you want a traditional white wedding, or a sky diving event hurtling to the earth as you say 'I do', the day has to be a celebration of you both. It's a commitment, a promise and a celebration of you coming together, so even the little things need to done right. And remember, you have people to rely on – friends, family, etc. – who will love to be involved. If you don't involve them, they will only go and plan some random surprise themselves, so it's safer to keep them busy! And research, research, research. There is a ton of material in the ether about all sorts of weddings: Pinterest, social media and, of course, Rock n Roll Bride, to get ideas and inspiration from."