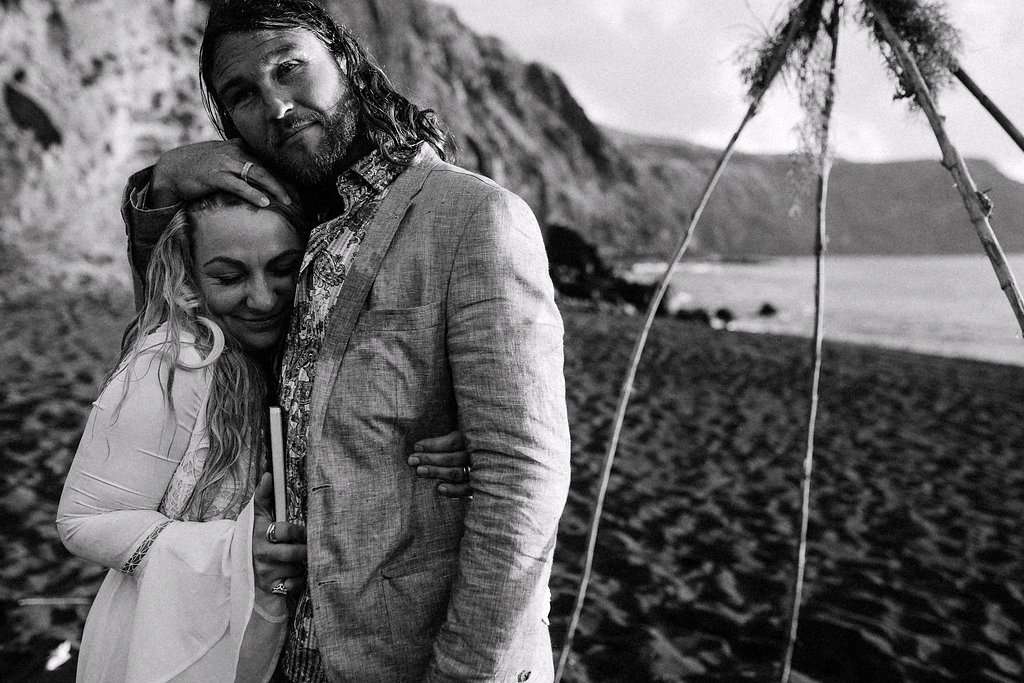 When it came to their wedding day, Twyla and Gary knew they wanted to do it somewhere beautiful to celebrate their nine years of being together. They also want want the day to be about timelines and details. They had no cake, no bridesmaids and only used wild flowers collected from the local area. They just wanted to enjoy the day together and be present in the moment, so that's exactly what they focused on.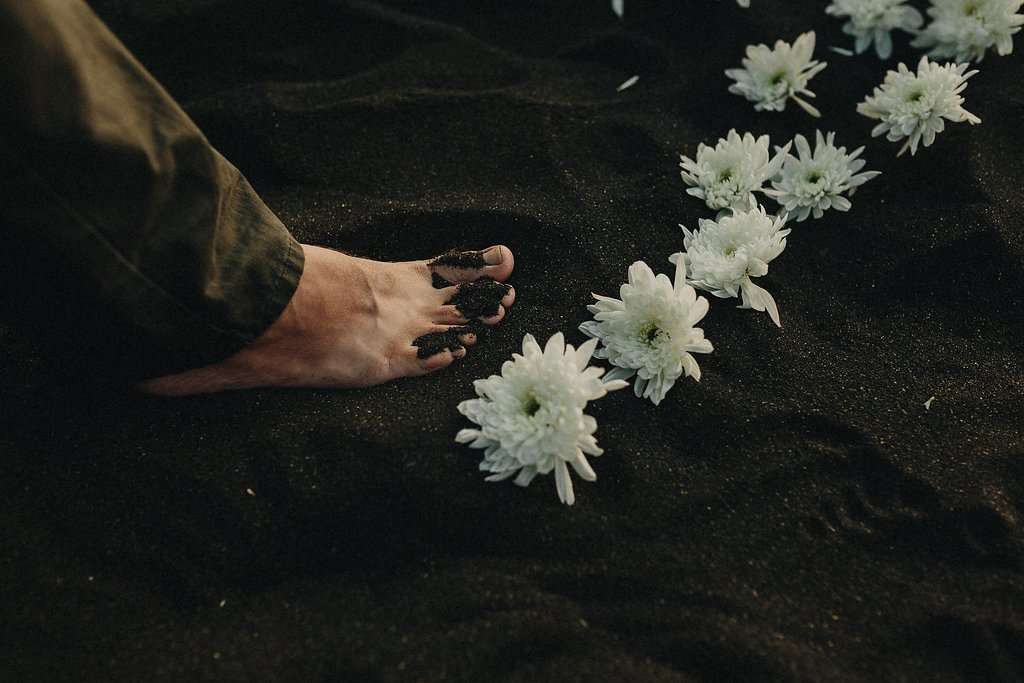 "As a photographer myself I have attended enough traditional weddings to know that I didn't want this day to be traditional," began Twyla. "The details didn't matter to us and we didn't want to have to follow a timeline on the day. We just wanted to enjoy our day and be in the moment. Being together was the most important part and Azores in Portugal provided more than any flowers and mason jars ever could. Our wedding was about adventure, happiness and love."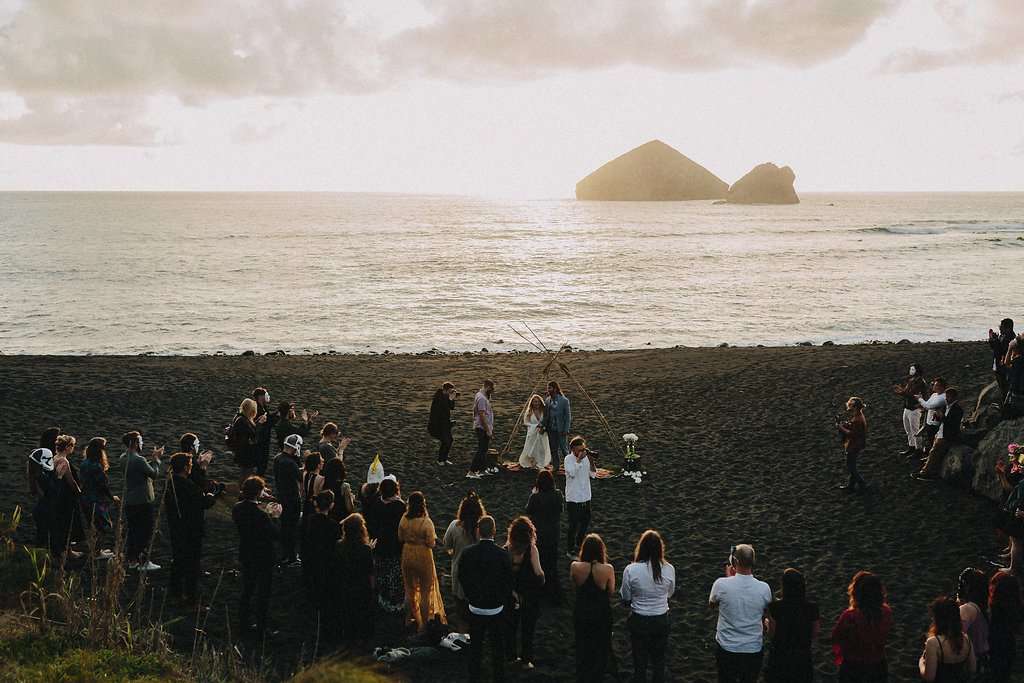 They spent their wedding day doing only things that made them happy. "We woke
up before sunrise to go on a fishing boat where Gary fished and we watched the sunrise surrounded by ocean and cliffs. Afterwards we took a nap and then got ready for our day together. Upon arriving at our ceremony destination we found a food truck that served drinks so we shared a couple of beers together before our incredible ceremony. After the ceremony we had dinner with our guests at the hotel and then listened to an acoustic performance by the amazing Fismoll. We then headed to the gardens for a magical reception and finished the night drinking poolside with friends. Of course everyone ended up fully clothed jumping in the pool, the best way to finish any evening!"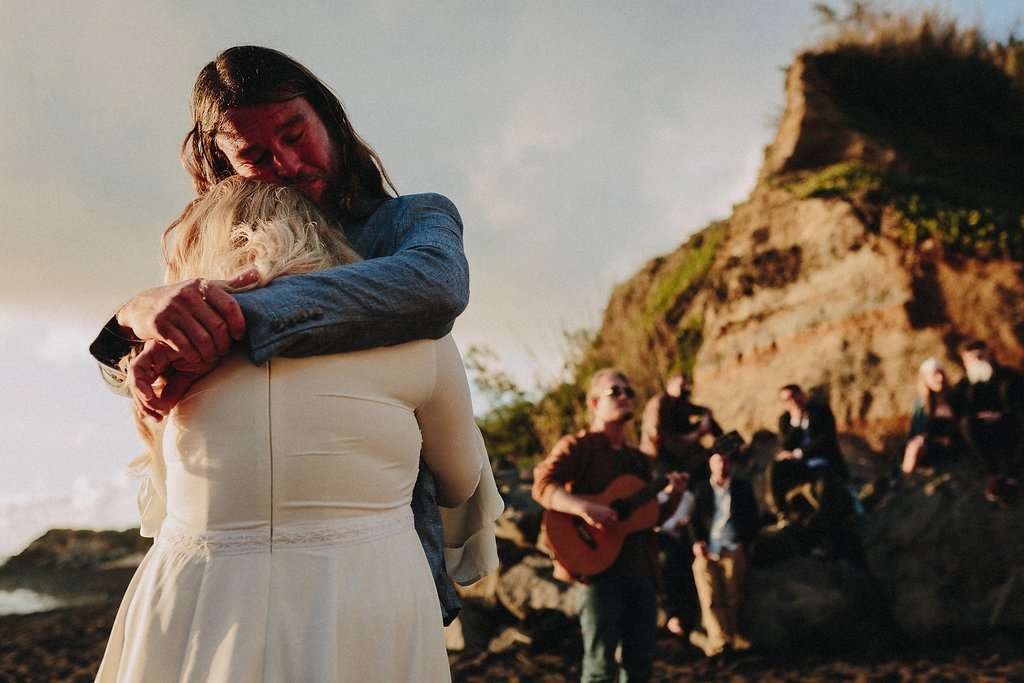 Their ceremony was held at the beautiful black sand beach of Moisteiros and all the guests wore masks! "Our guests arrived with beer in hand and masks on their face", she said. "We walked along the black sand coast hand in hand and approached our charming wedding tipi. We met our incredible officiant, Ryan Longnecker, under our arbour and he shared the most amazing, heartfelt and thoughtful words on love with us. We cried through the entire ceremony. As we began to exchange our handwritten vows, Fismoll approached playing an acoustic version of the song Trifle on his guitar. After exchanging rings we ran to the ocean where we completed our ceremony by pouring ocean water over each other."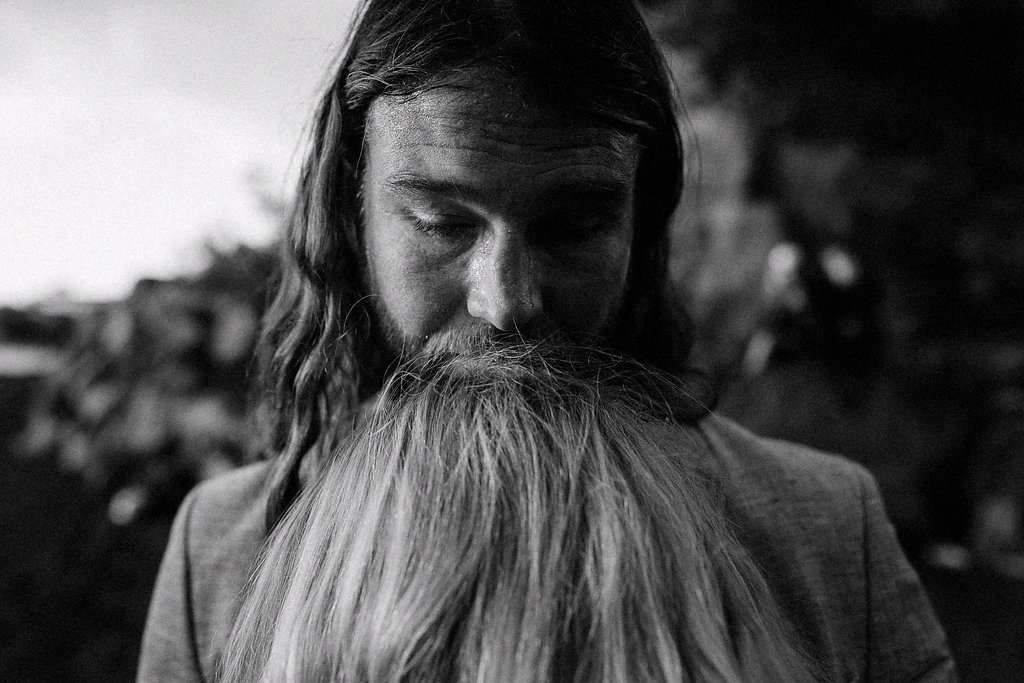 As they were getting married abroad they hired wedding planners to help them with their day. "Mariposas Blancas Wedding Designers handmade our wedding tipi and all of the flower arrangements from flowers found around the island. They also made an incredible macrame hanging for the garden reception that we placed flowers and polaroid pictures from the reception in. They were such an amazing team."
"Our favourite part of our wedding day was the opportunity to share a lot of thoughts and feelings with each other that we have never said before. It was such an incredibly emotional day in all the best ways. Also, jumping into the swimming pool with our clothes on at the end of the night!"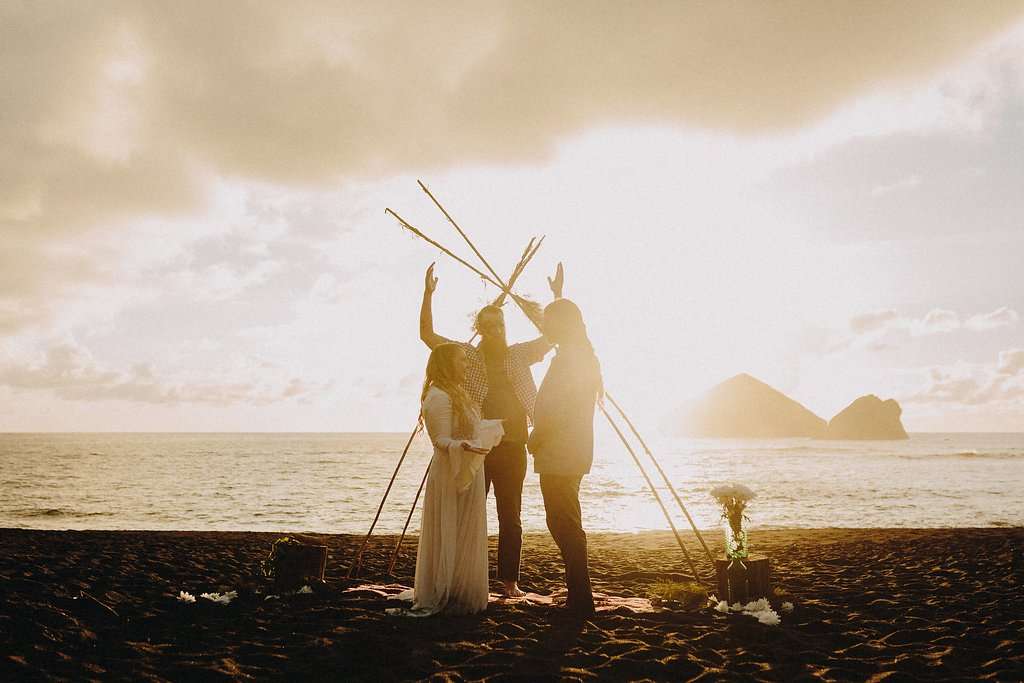 Their biggest expense was having to buy additional plane tickets home..! "We were loving the Azores islands so much that we missed our flight returning home! But we saved money in so many other ways. Every single person donated their time, talent, and love to create this amazing day for us. We will be forever grateful for the generosity of everyone involved. We cannot believe we were so fortunate to share this day with the level of talent that came together to make this happen."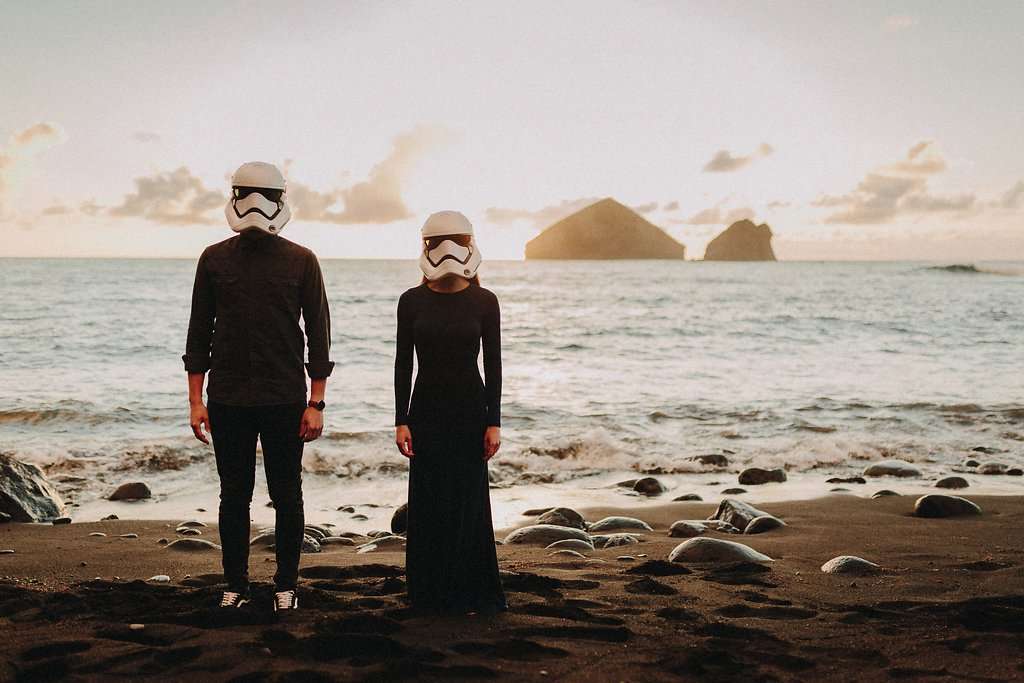 "Our advice for future brides and grooms is don't do anything if it doesn't mean something to you. Have a celebration for YOU that you will be able to enjoy. Don't put so much pressure on yourself thinking this has to be the best day of your life, just plan your version of what the best day with your love would look like and make enough time for yourselves to enjoy it and see something beautiful!"
You're going to want to watch their wedding video by SuperWeddings, it might be one of the most creative, unique things I've ever seen. It looks like a trailer for a horror movie!